Hey Friends!
I am now going to show you the diy kitchen bottle craft that I did last week. If you didn't see that post, you absolutely should "Hometalk Michaels Pinterest Party and Giveaway." I will be hosting a Pinterest Party at The Glendale Michaels on February 16th, and I would love to meet some of you fabulous people to get our "Craft On!" So please come on by. Check out the last post for a link to Coupons for buying your supplies! I literally spent less than $40 on my supplies and that was to buy twice as much as I needed to make a before and one to make the day of the crafting party. So you DON't have to break the bank what-so-ever. 🙂  Check this link to see where your local Pinterest Party will be happening.
Now on to the tutorial.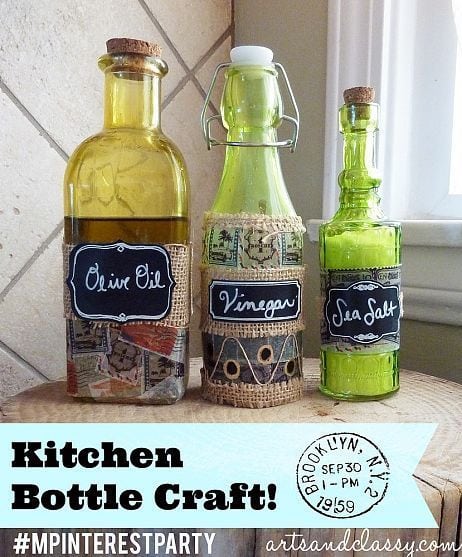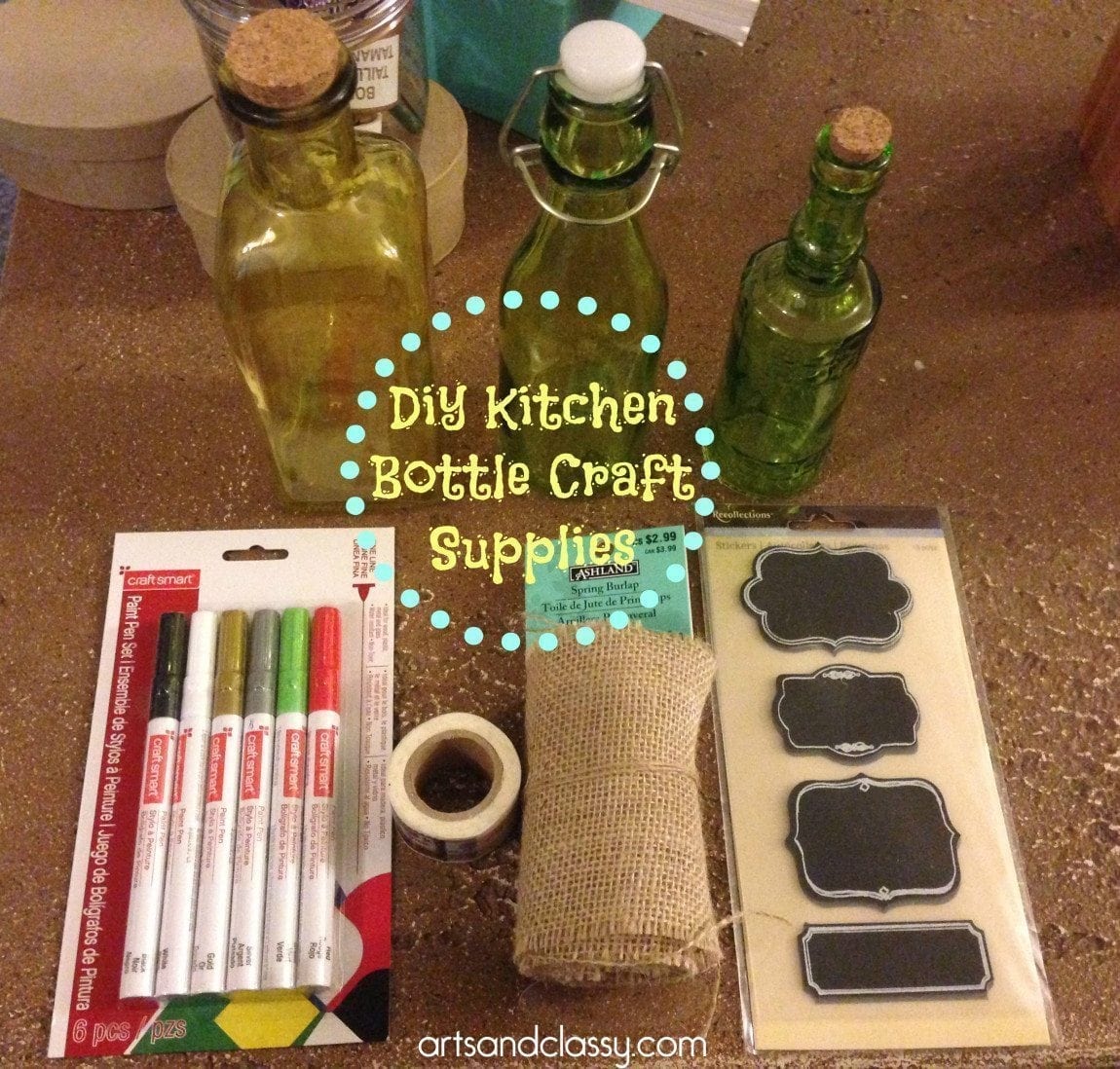 Supplies I purchased:
Bottles – They should be on an "end cap" at your local Michaels right now
Vintage stamp crafting tape
Burlap
Chalkboard  Labels
Paint Pens
Tacky Glue
Begin by cutting up your "Vintage Stamp" craft tape and stick onto the bottle. I chose to give it a layered decoupage look.
Layer it up! 🙂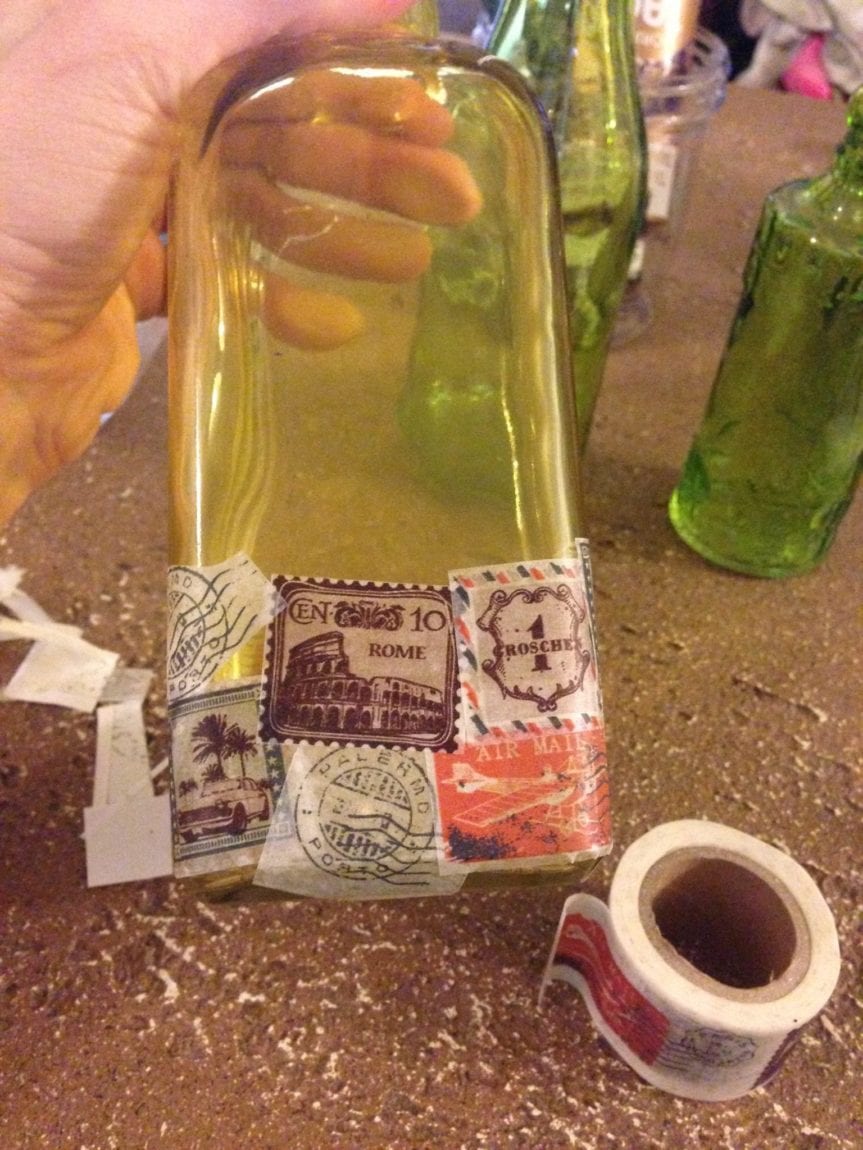 Once I started getting the look I wanted from the stamps layers I decided to add a "Burlap Accent" to paste the chalkboard label to. I decided to make each bottle different with the burlap thickness. You know…got to change it up.  You will need scissors to cut your strips. 🙂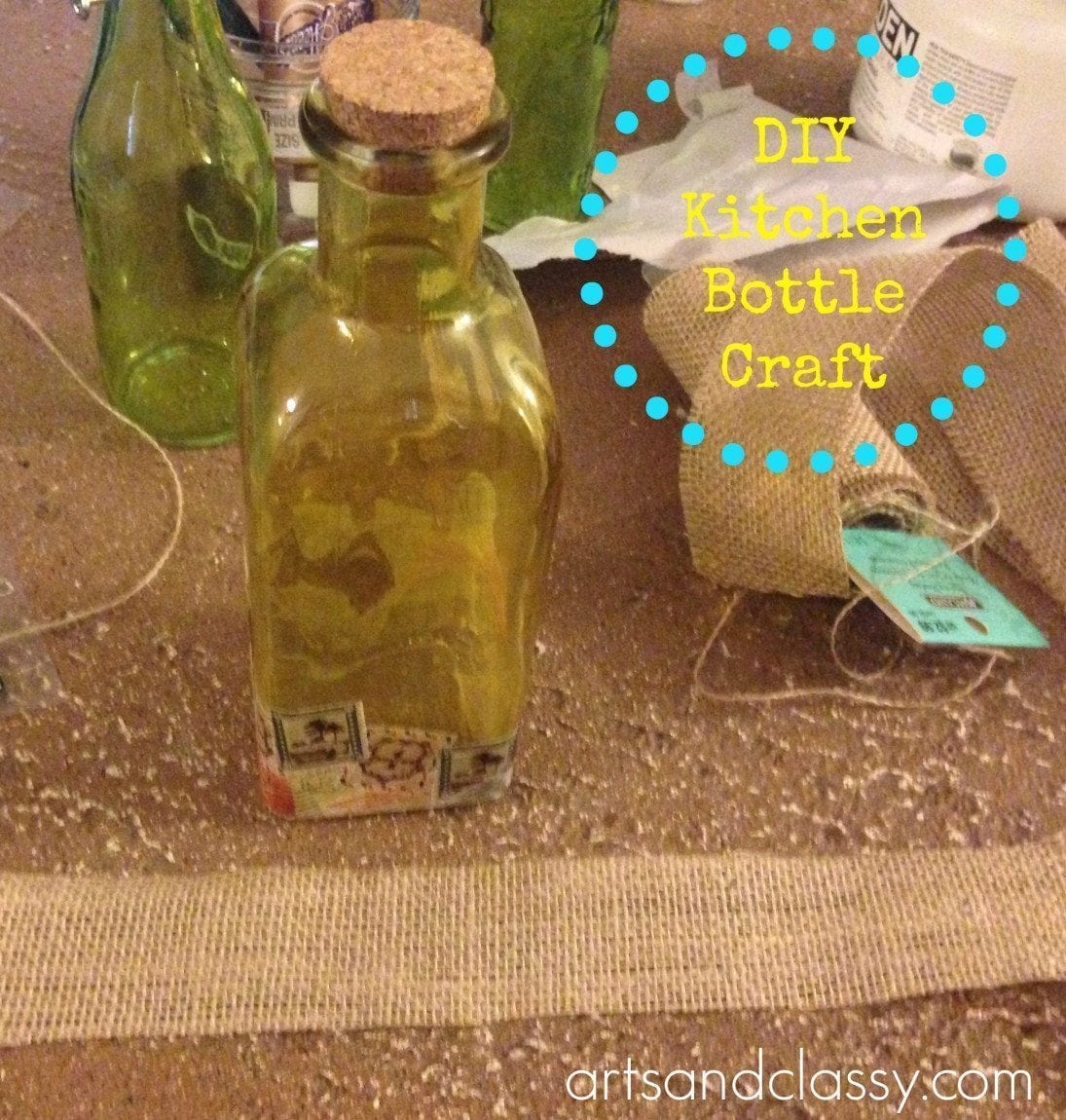 Paint the tacky glue onto the bottle in the location that you want it to be. I say paint because you don't want it to be goopy mess.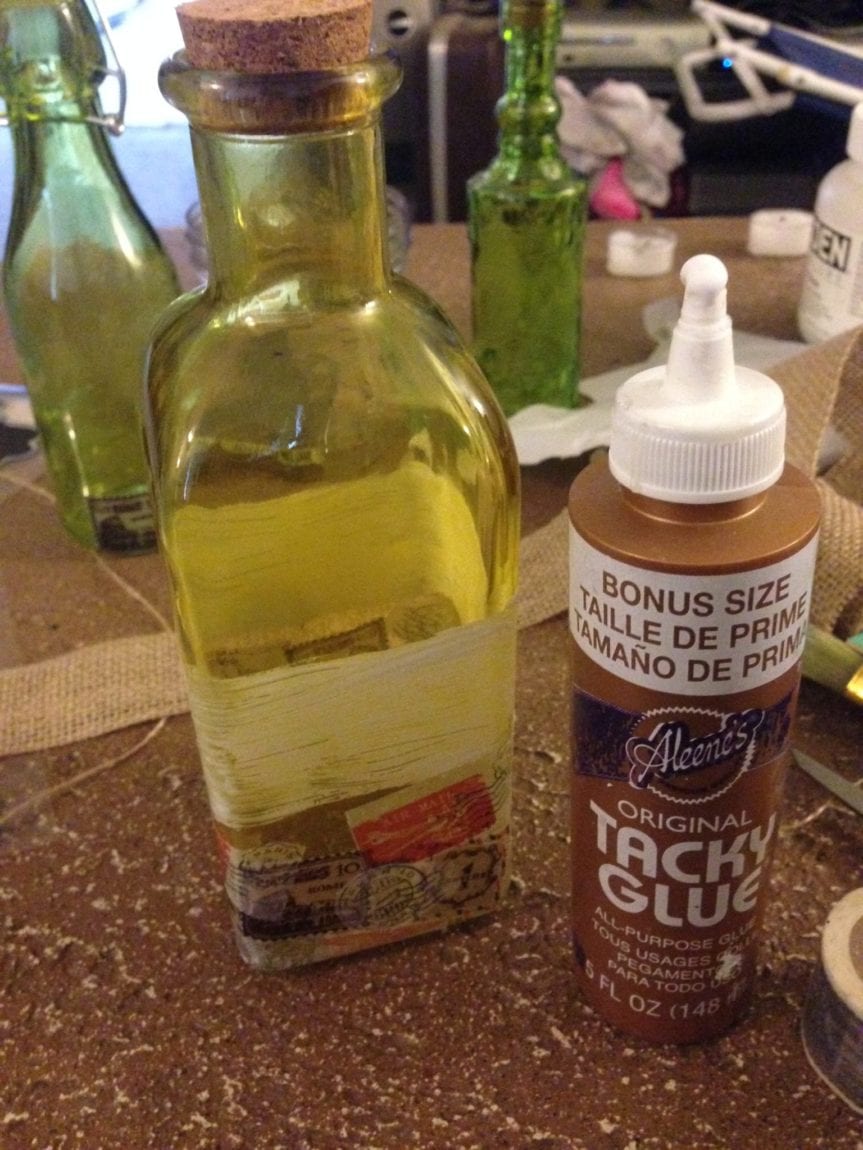 You will then take your paint pens. I chose to use white and draw on your chalkboard labels.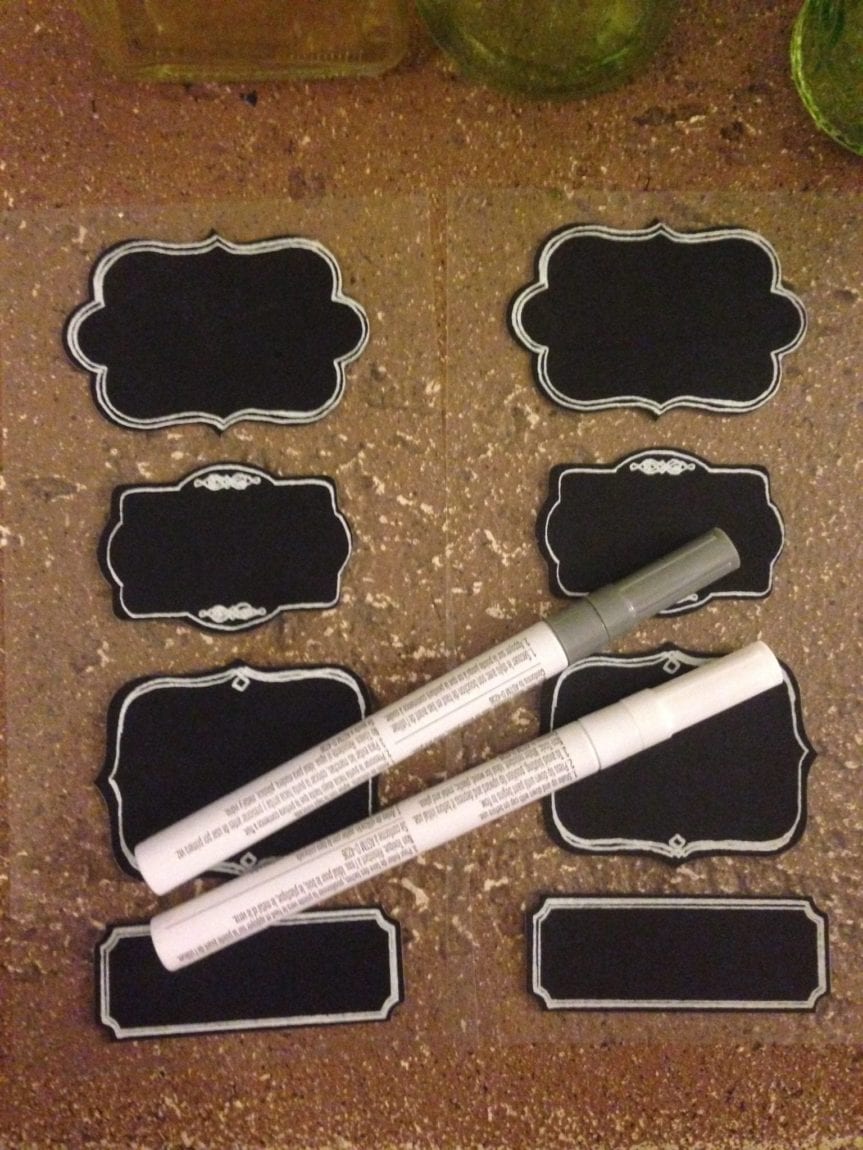 pretty right?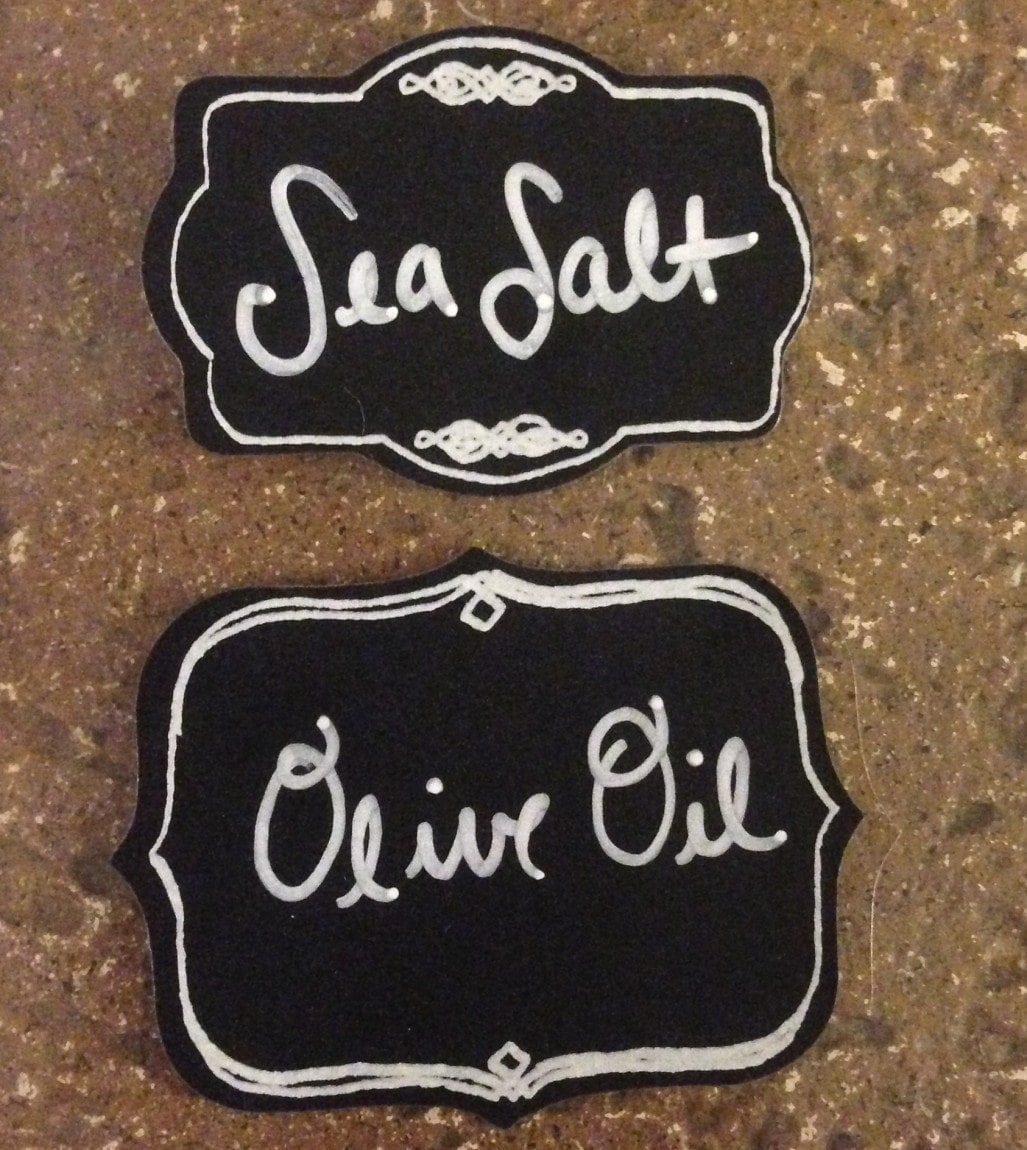 I then adhered the label to the burlap.
* Even though these labels have a sticky back, I still used some tacky glue to make sure it stuck well to the burlap.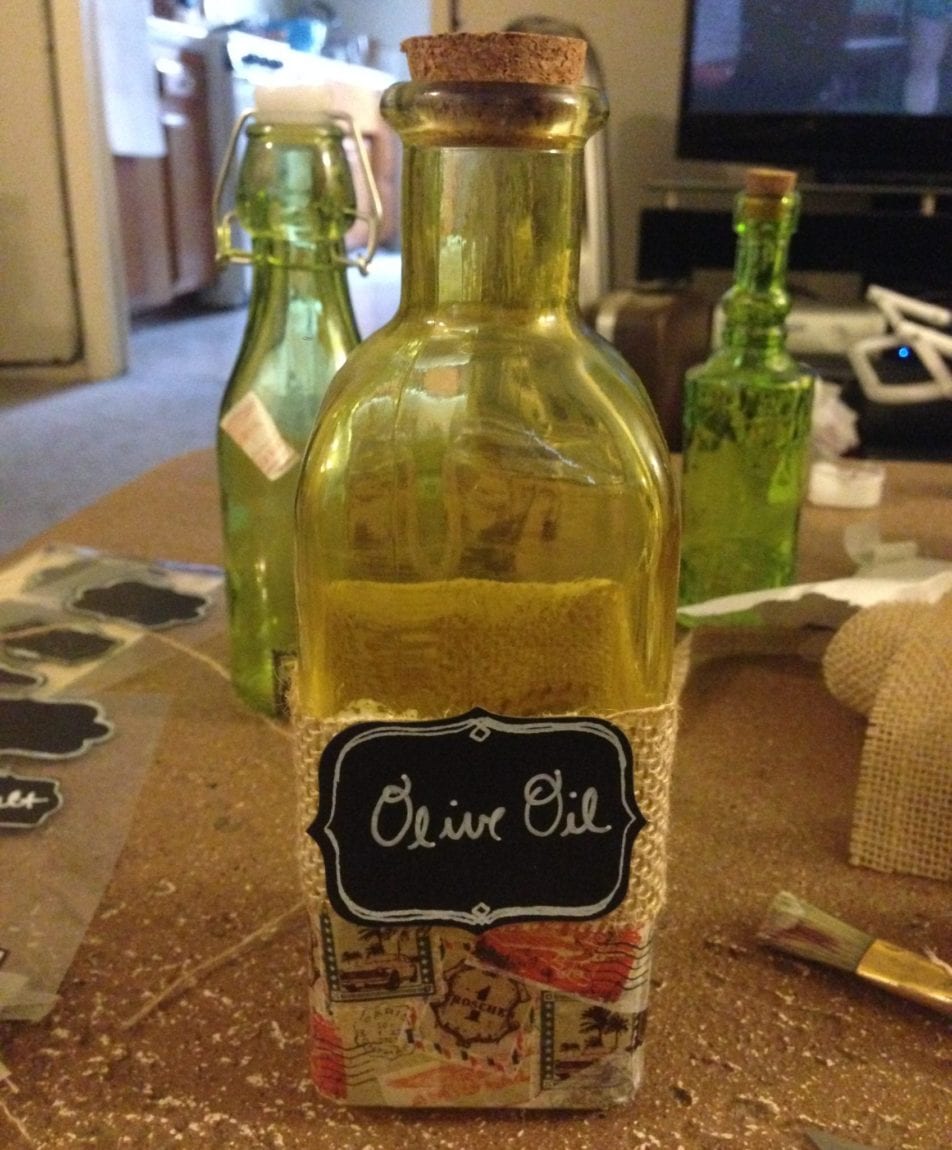 Changed up each bottle with the stamps and patterns. This was such a fun little project!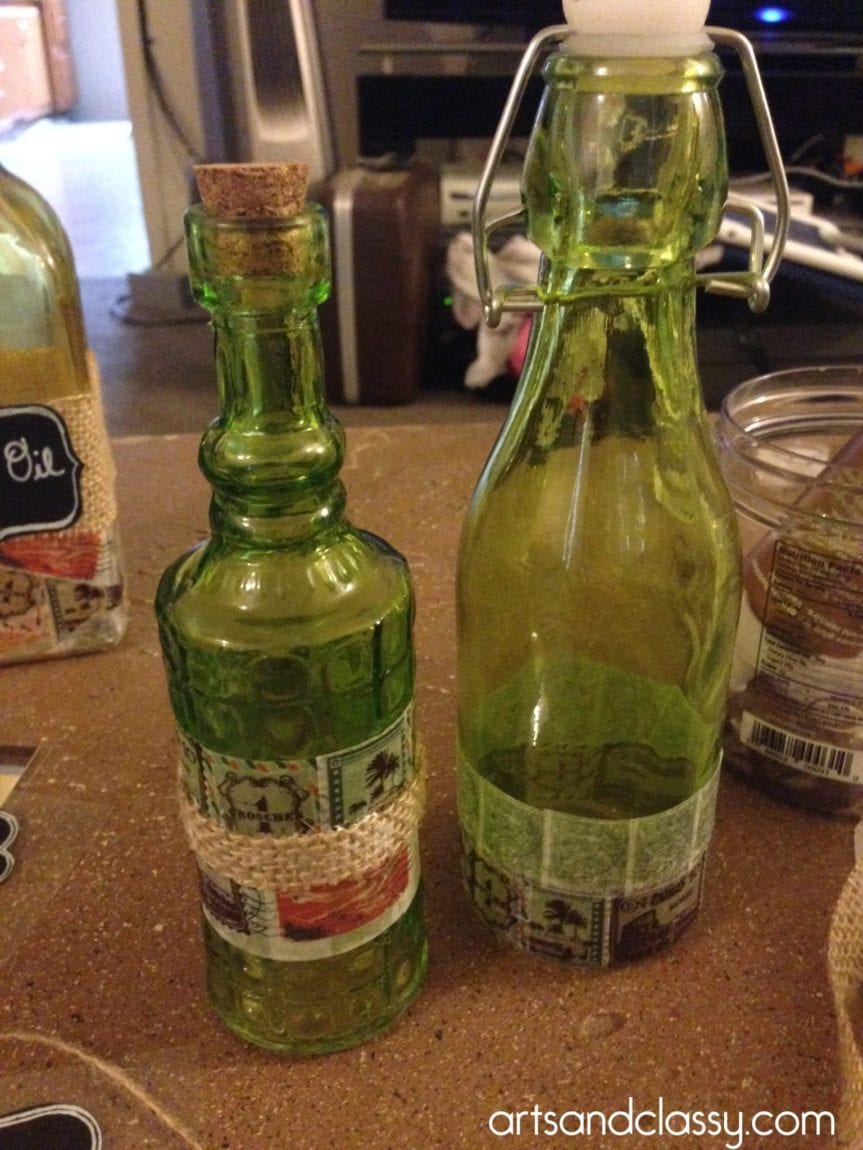 I also decided to get fun with the paint pens from the set I bought and added little a little pattern to the Vinegar bottle.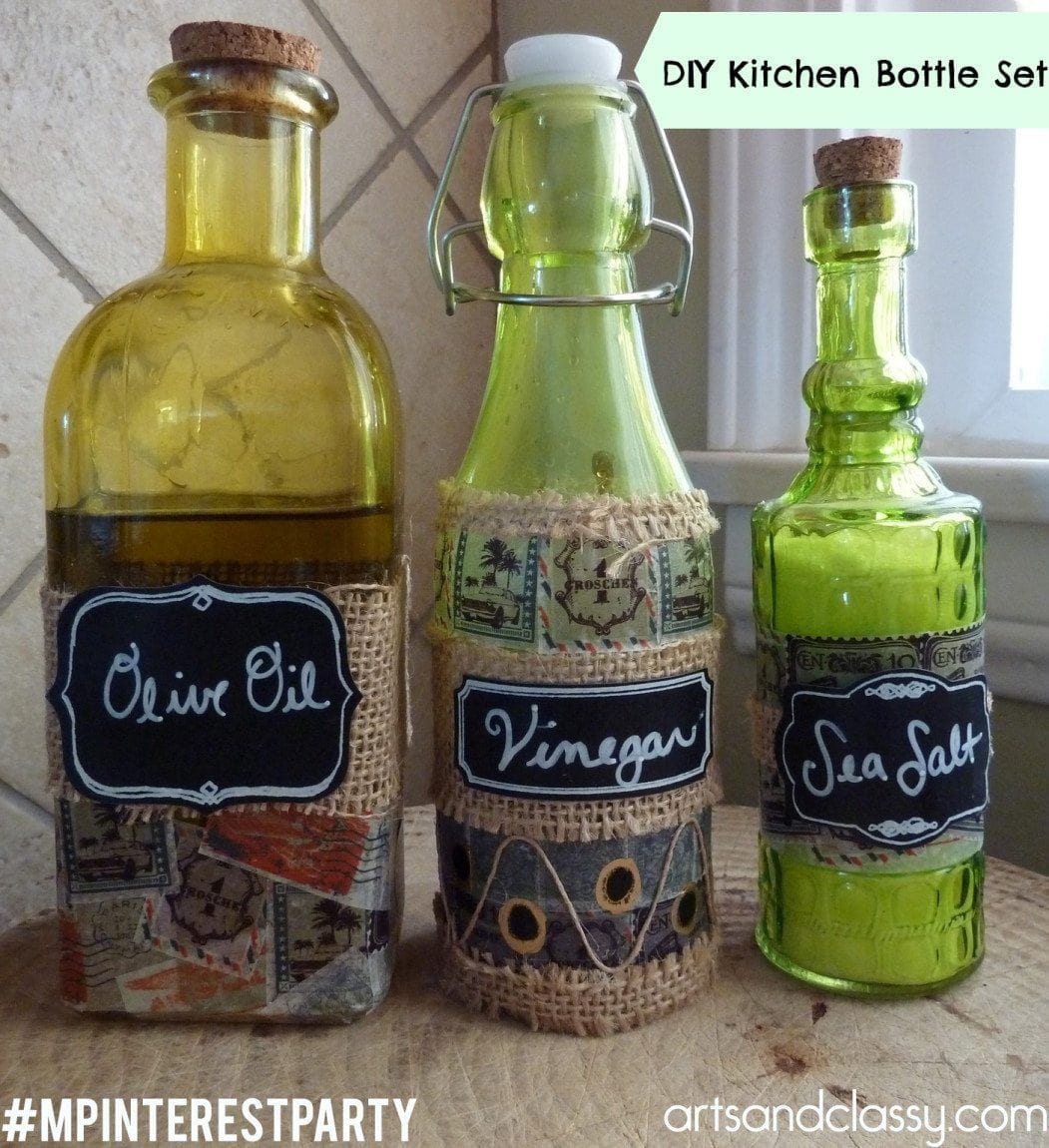 So this is just a little snippet of the fun we will have at the Pinterest Party on February 16th! Mark your calendars!!
Don't forget to check out my last post about this party for all the details and to ENTER TO WIN THE $100 from Hometalk!!