I has been about a week since I last posted because I received the most amazing opportunity to work on the television show "Rizzoli and Isles" on TNT. I met some amazing people for the week that filled in for their normal Art Department Coordinator. It was a fun but, a long week.
I must say that being a "nomad" has been a little bit of challenge, especially while working. I have been surviving on the kindness of my friend Diana, Justin, and my family for a place to stay recently until I am able to move. I just filled out an application for a place and I am feeling optimistic that I will get it. 🙂 Wish me luck! I hope to be moved by March 15th! It will be so wonderful to have a place to call my own again. (Never taking that for granted EVER!!)
Also, I am not sure if you remember about a month ago when I said I was working on a super secret music video and couldn't disclose the name of the project…. well the day has finally come that I can!
I worked on the….drum roll please… Katy Perry "Dark horse" music video and it has been released. So I thought I would share it with you all. It was an interesting project that I am proud to have on the resume, but it was a hard project.  I am including the finished project in the post for your enjoyment.
Now onto the tutorial for these fabulous mod chairs I made over at my friend Diana's place.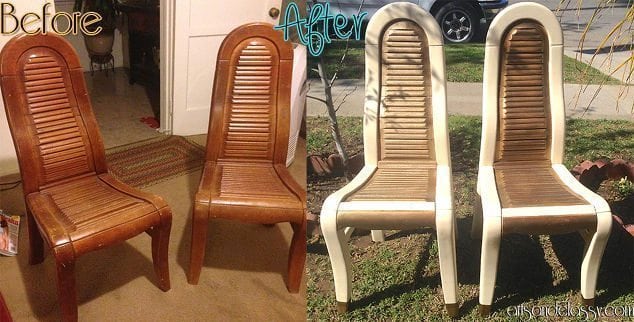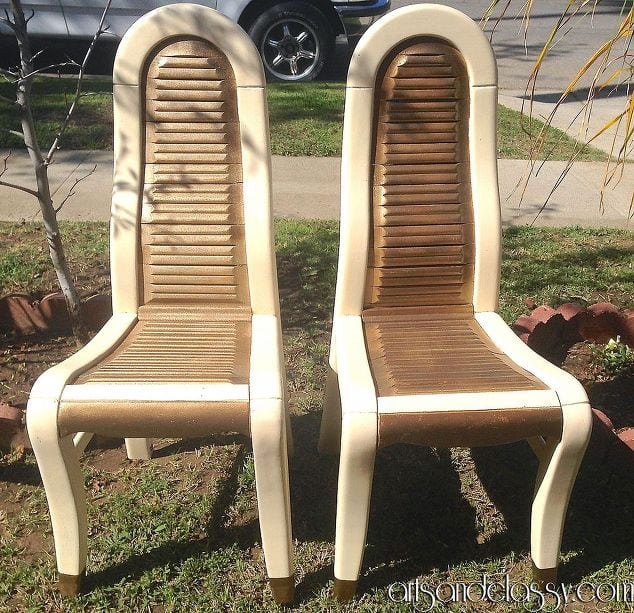 *This post contains affiliate links to products mentioned in this project. This is done at no additional cost to you, but it you purchase through my link, I may earn a small commission. This goes toward keeping A & C up and running. 
Supplies you will need:
1) Frog Tape
2) Painters Tape
3) Paint and Primer Spray Paint in one (I used RustOleum paint and primer in one in the "ivory" satin finish")
4) Sand Paper
5) Sand Paper – Multiple grits I believe I used 80 on this project
Step 1
Sanding! I was lucky enough to have my friend Alisha help me out with this step. That girl is a great sander! She kicks my butt in the sanding department. lol
Step 2
Priming and Painting the entire chair one color (I chose a spray paint that was a primer and paint in one can – in a satin Ivory color) Which eliminates 1 step out of this process. Heck Yes!
Step 3
Taping off the sections you want to paint a different color. I chose a fun metallic bronze color. I wanted the ribbed seating area on the front, the 2 front legs, and the back to be painted with this lovely color.
Step 4
Enjoy your creation! I am pretty proud of these pieces. They also only cost the supplies I used… more or less $20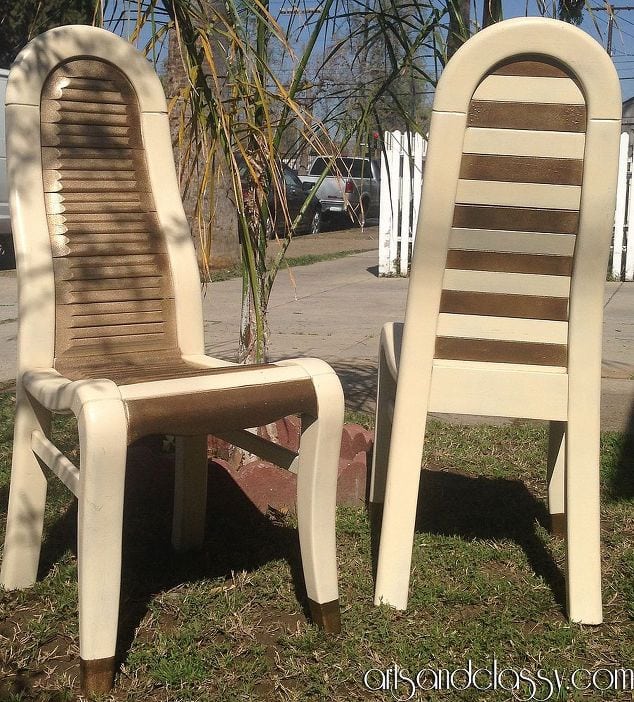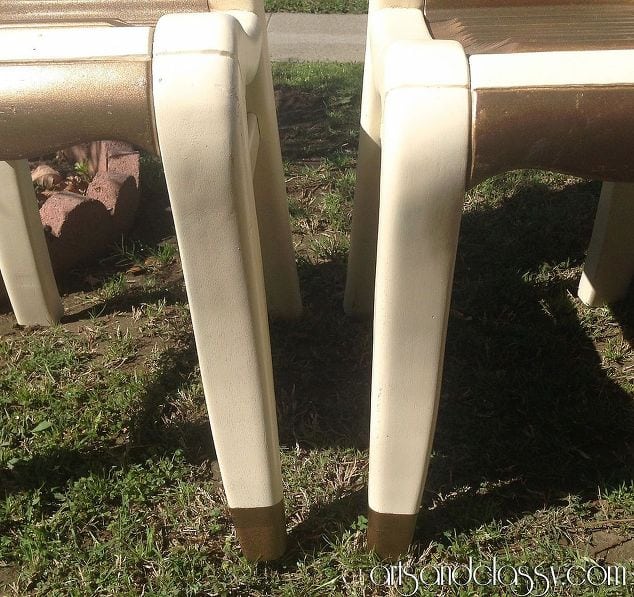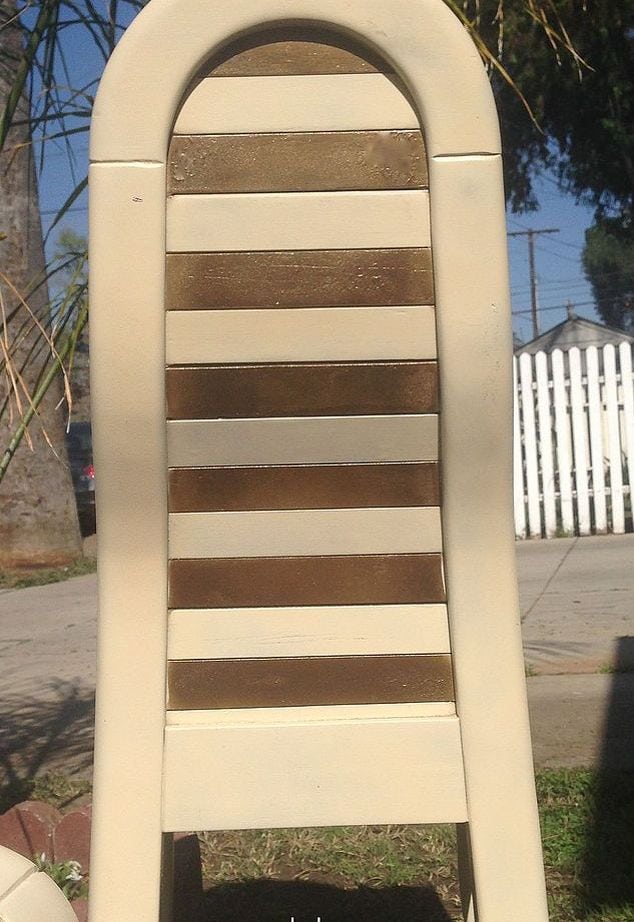 See! A simple makeover can be very easy and inexpensive to do.
I think these chairs look refreshed and beautiful. (I didn't quite have that feeling about them before) EEEeeekkk! So glad I could help them out 🙂
If you are interested in sharing one of your DIY projects. Email me.
This post was recognized by ATG Stores for the "Bright Idea" Award. Thank you for visiting and featuring my project!