I believe that no one should have to spend hundreds or even thousands of dollars on quality furniture, art, or home décor. I love finding diy projects to inspire others to get out to their local thrift stores or yard sales to find treasures. I am a huge fan of finding furniture on a dime and flipping it into something fabulous. Today I am going to show you this cane back wooden chair I found on the side of the road. HELLO CURB ALERT!
This post is also being featured at the Crafty Allie as a featured guest post!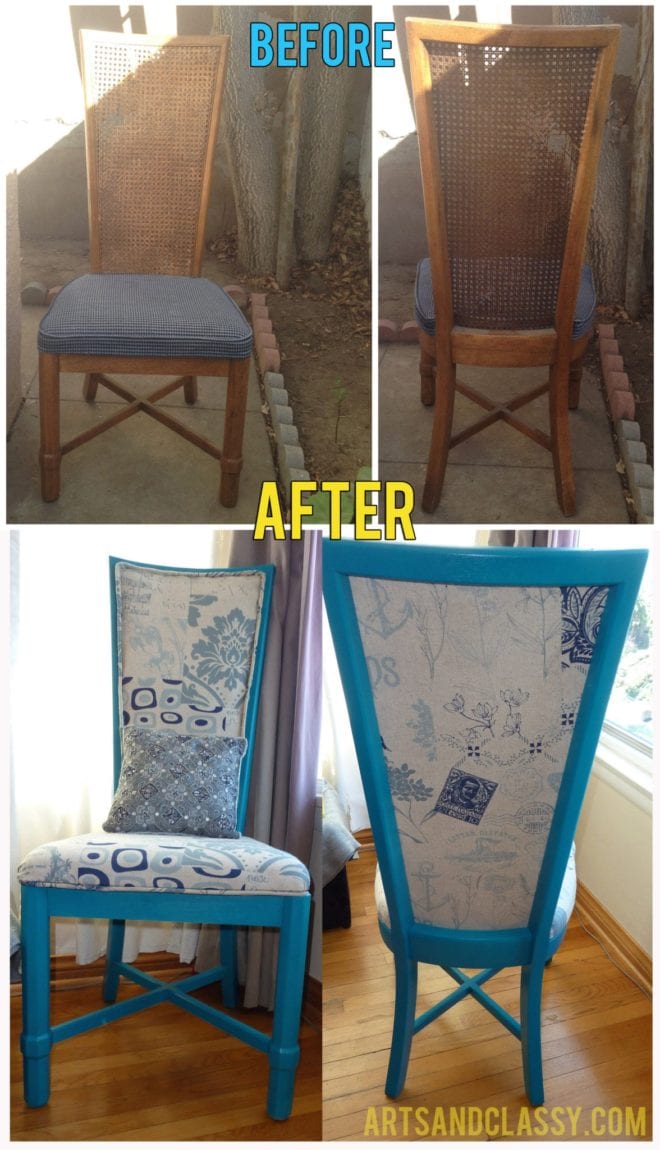 The cane had been torn, so someone was just chucking it. Um…hello? The bones of this wooden chair are great! This is a sturdy piece of furniture that can live to see another day!  I wanted to revive it.
I will show you my journey in transforming this piece. I hope you enjoy.
 First off, I needed some tools to help me disassemble this chair.
Screwdriver – flathead
Sidecutters or needlenose pliers
A Hammer
Screwgun – I use a Makita and I love it!
Sandpaper and orbital sander (if you have one, otherwise just sanding by hand will work)
Primer spray paint
Color of choice spray paint
Fabric – I purchased about 2 yds of this fabric at $12.99 a yd.
Staplegun and staples
Hot Glue Gun and glue sticks
Needle and thread
 Gemp or cord (for decorative accent to cover the staples)
Batting  (this can be found at your local JoAnn's)
Scissors
Step 1 – Disassemble the chair
This was relatively easy, but I found a couple of spider friends in this process. Note to self: spray with bug spray before disassembling curbside furniture. I am not a spider person and I shrieked upon seeing one run out of one of the screw holes. EEkkkk!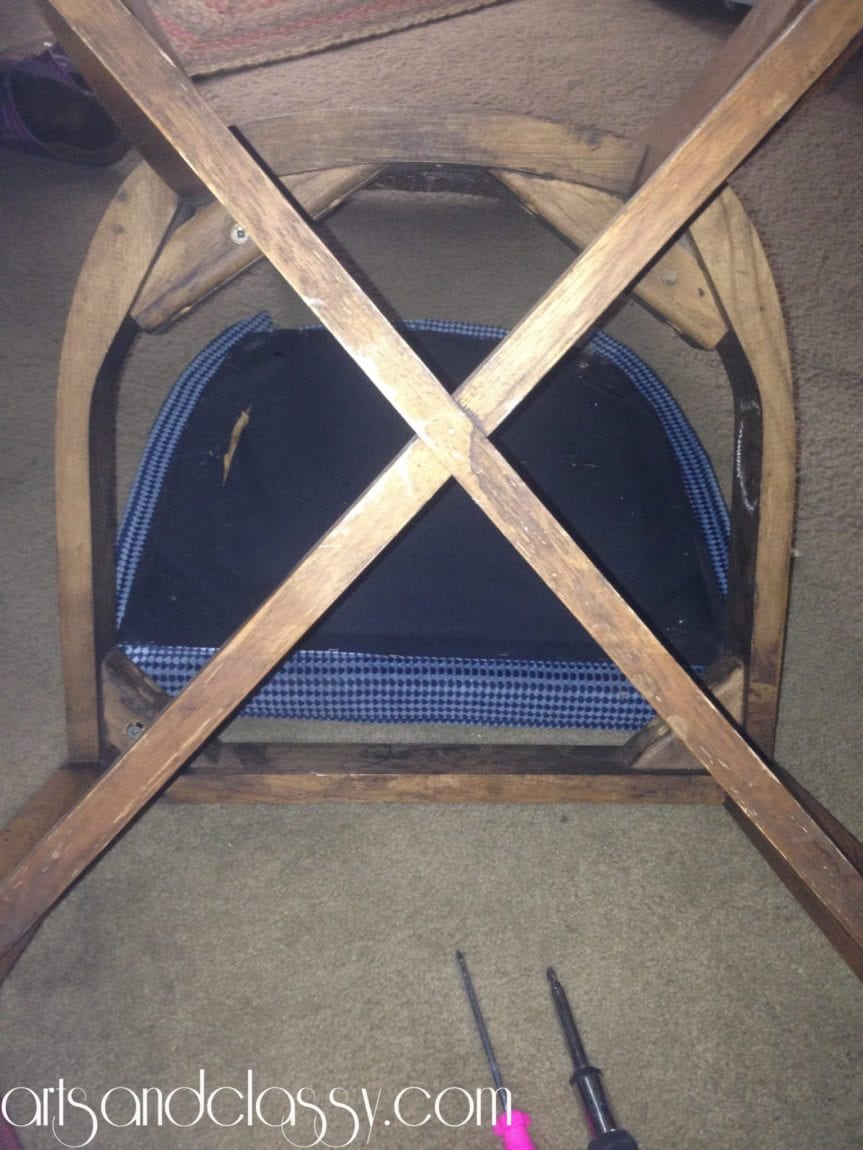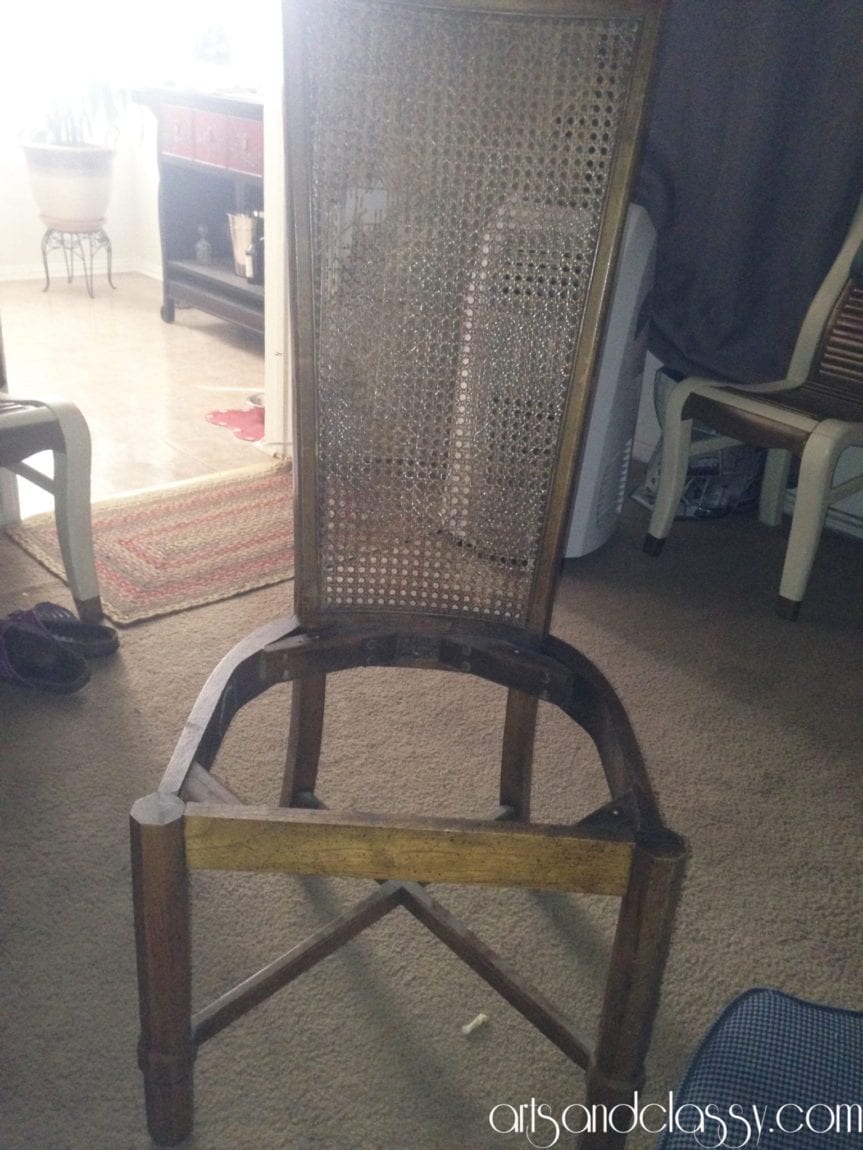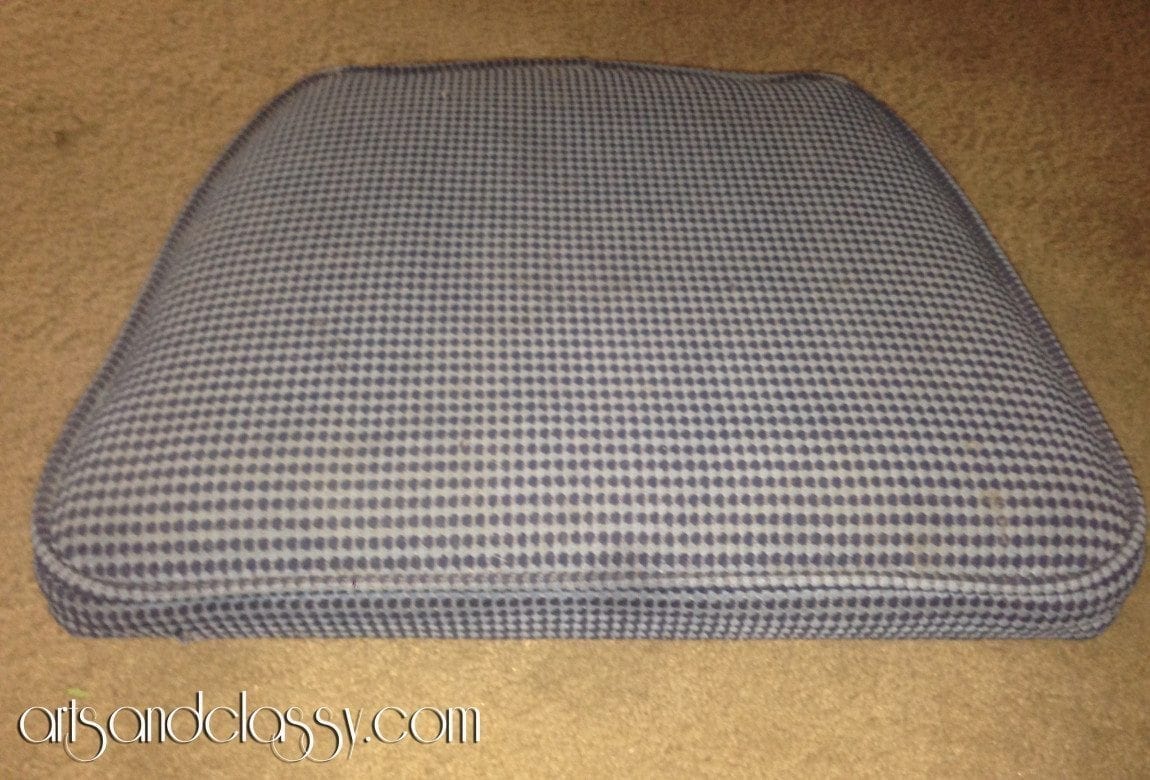 Step 2 – Remove the Cane from the back of the chair.
I have had zero experience in removing cane from furniture. So I did what any do it yourselfer does…I googled it. Lol. I came across a few helpful videos on good techniques to remove the cane faster. I needed a hammer and flathead screwdriver for this step. I essentially hammered the end of the screwdriver as I dug into the cane border. You will also need your side cutters or pliers to remove staples as you go on this. This part of the entire process took the longest for me.
Step 3 – Sanding TIME!
Once I removed every staple and all of the cane. I got out my sandpaper and sanded the heck out of this chair. I used an 80 grade for the entire chair. Not much sanding was really required for it.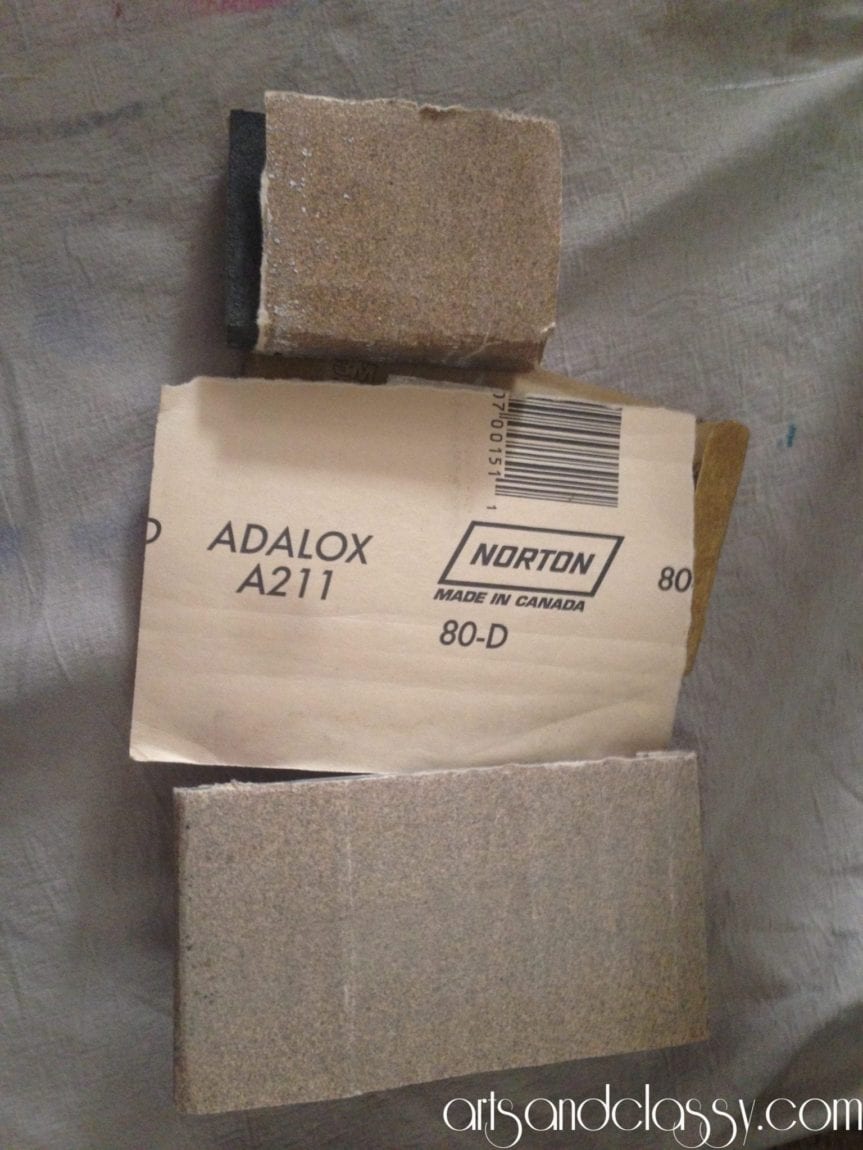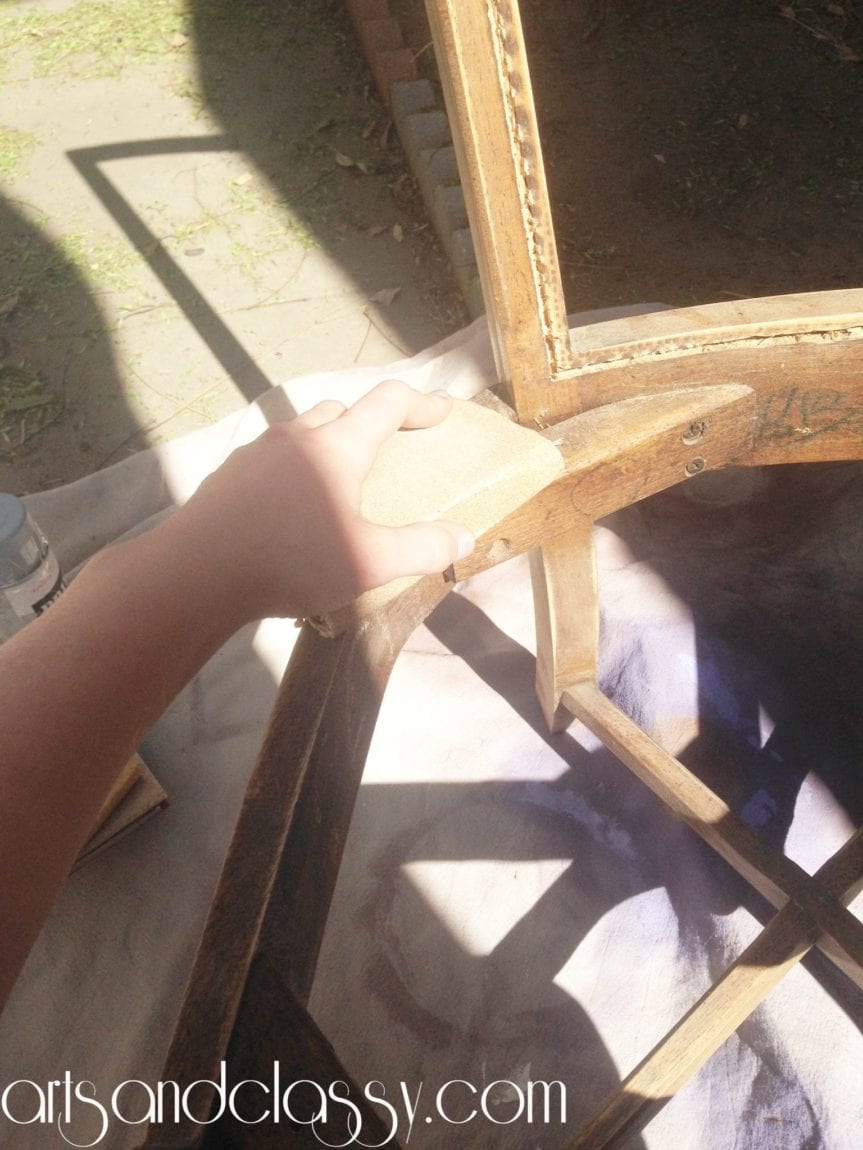 Step 4 – Priming the chair
I normally pick a paint and primer in one, but this time I chose to do 2 different steps with some better quality spray paint.  I just needed to apply 2 coats and everything was covered.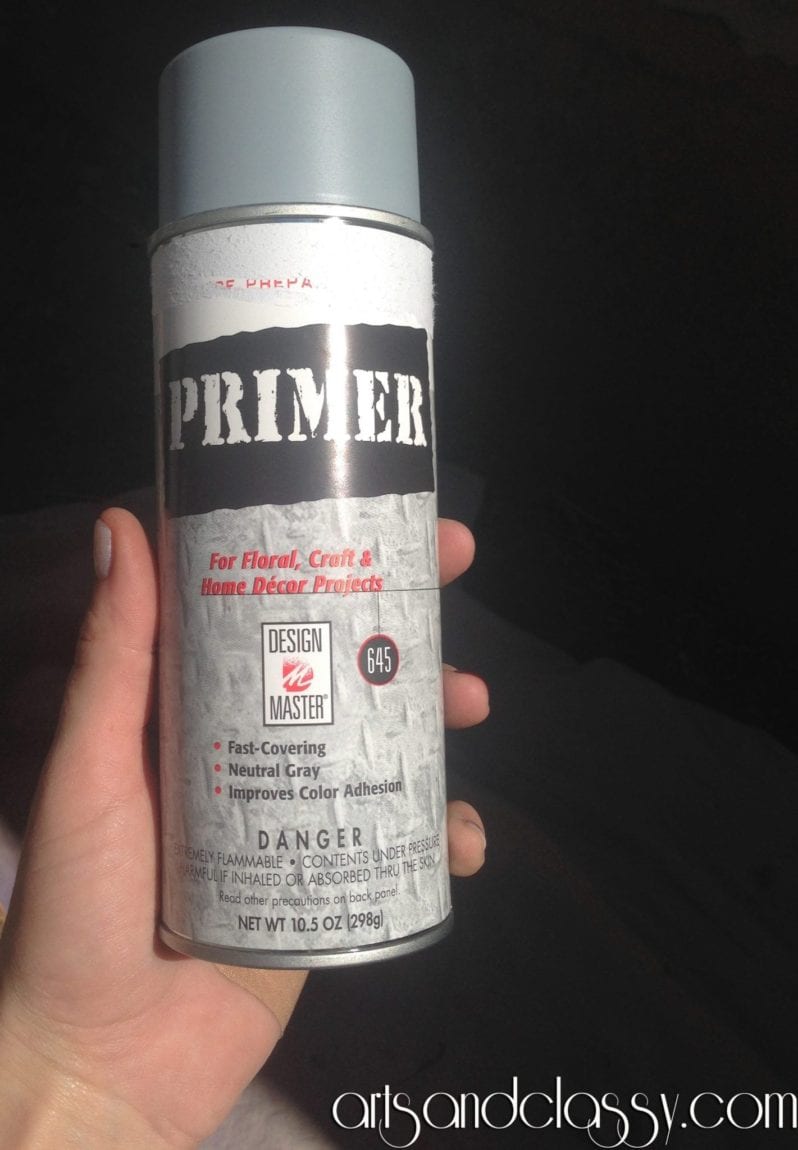 Step 5 – Let's start painting!
I chose this really beautiful teal blue color for the chair in a matte finish. I wanted to give it some glam! I thought a modern fun spring color would give this old chair the pizazz it needed.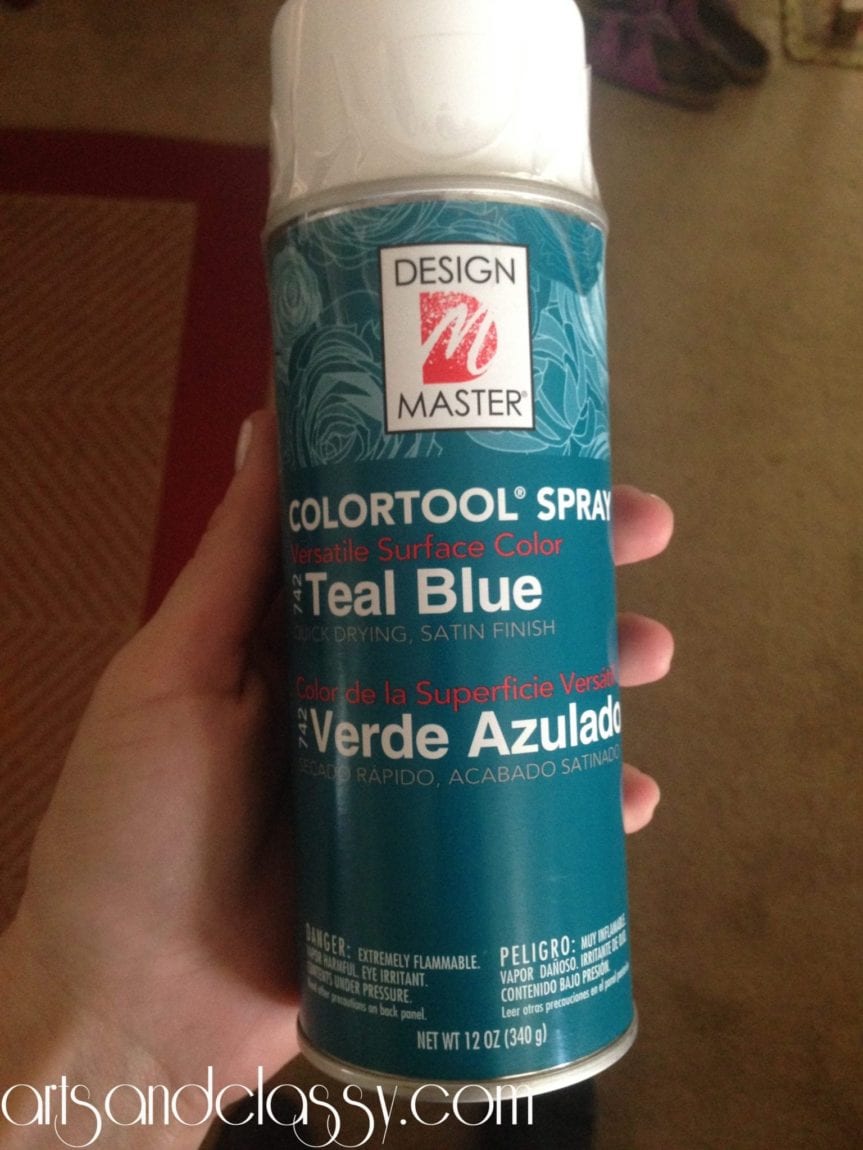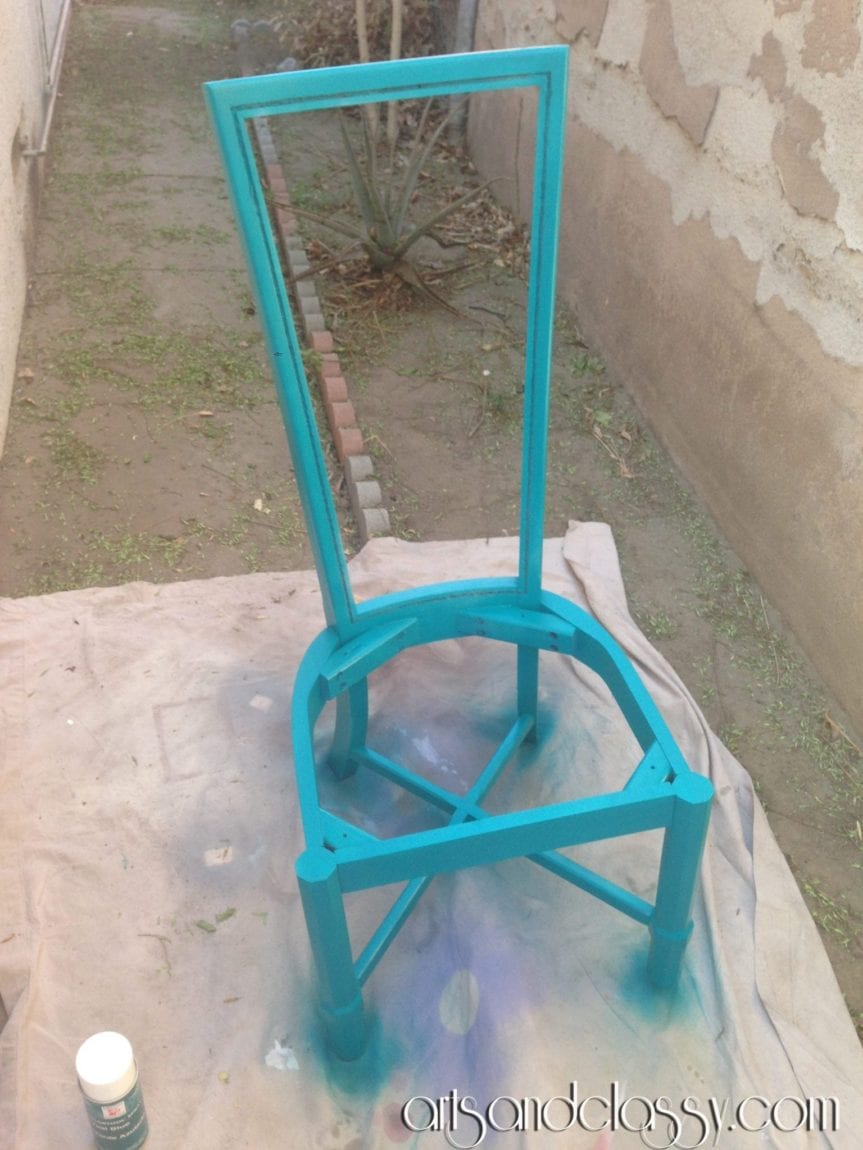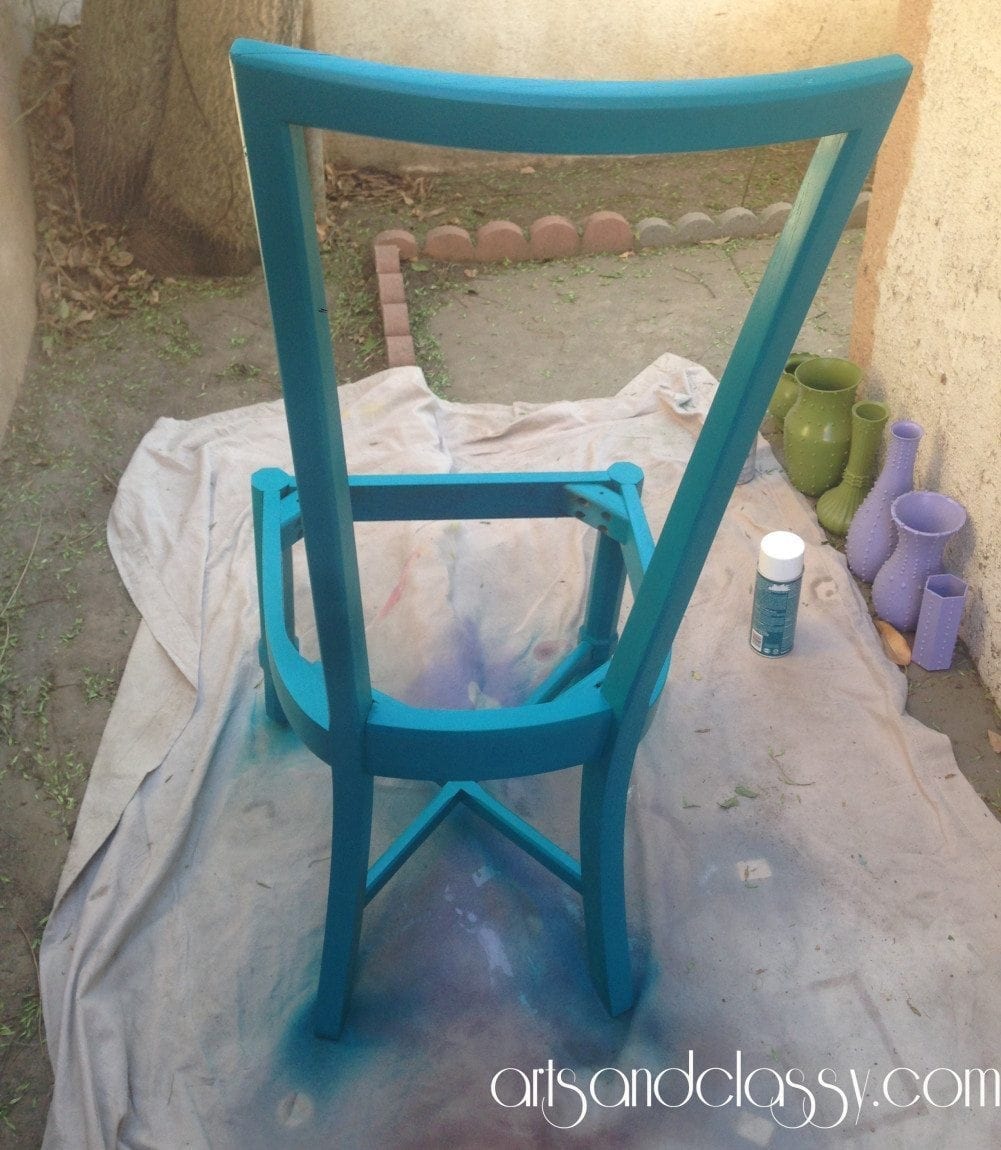 Step 6 – Time to re-upholster the cushion and the back
The cushion was a little difficult to take apart because it had be very professionally upholstered prior to getting my hands on it.  I was not trying to salvage the fabric or the gemp so I literally cut it off. I also added some new batting to cover the foam before putting the new fabric on it.
Now to re-upholster the back I had to lay out my fabric the way I wanted it to appear from the back. Then I stapled it into place and added a couple layers of batting (cut into the shape of the chair back) to lay on top of the fabric.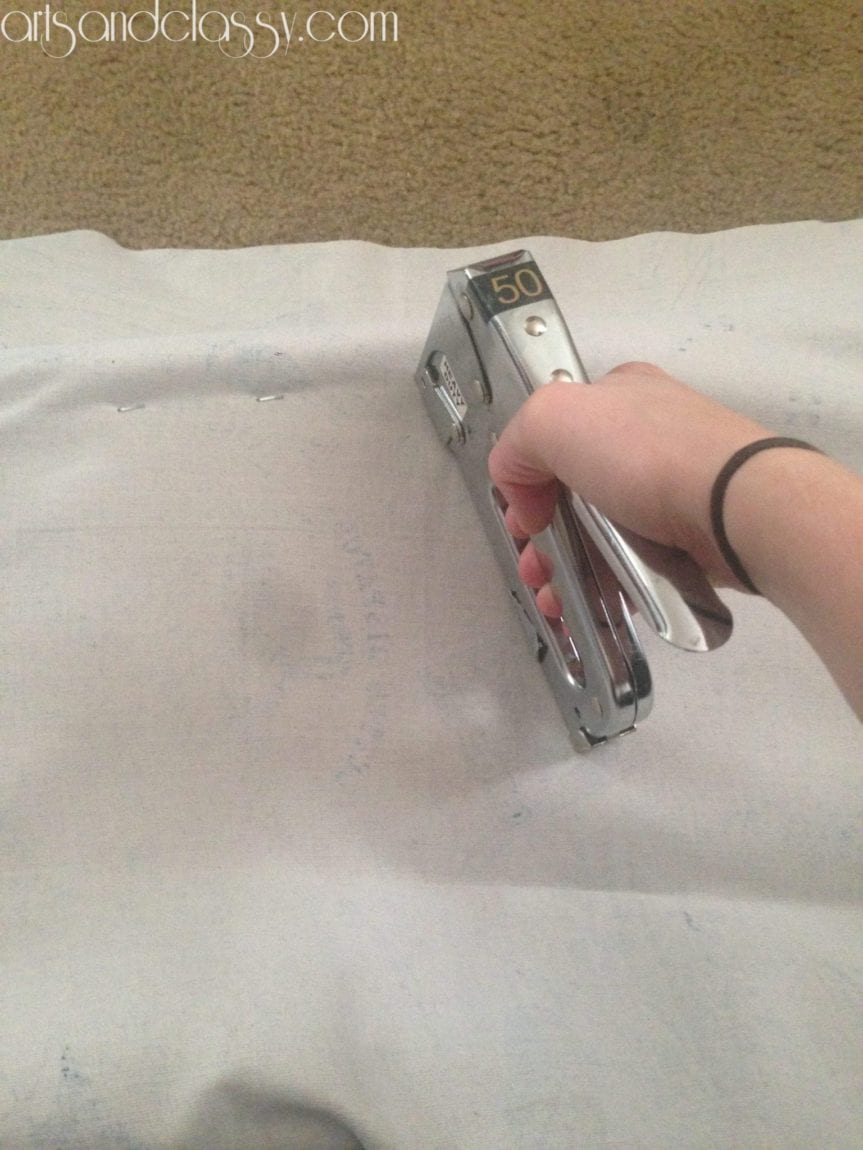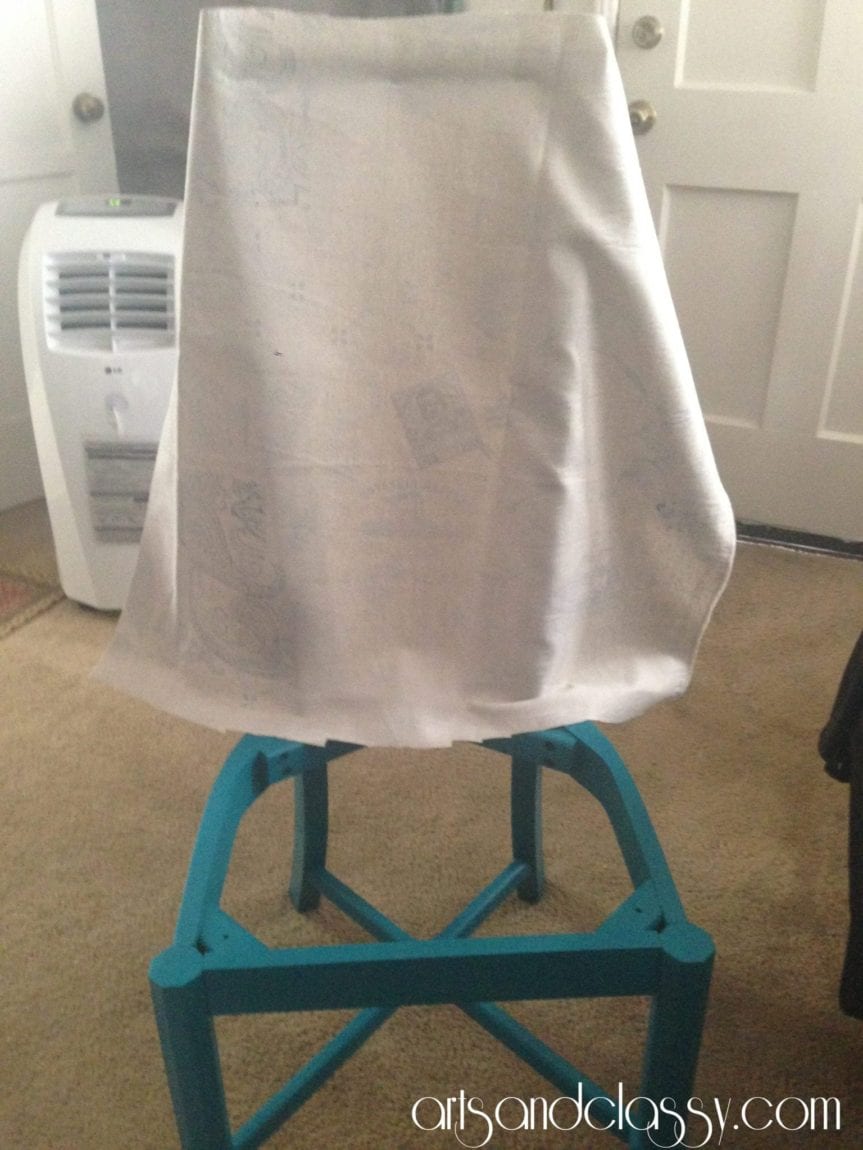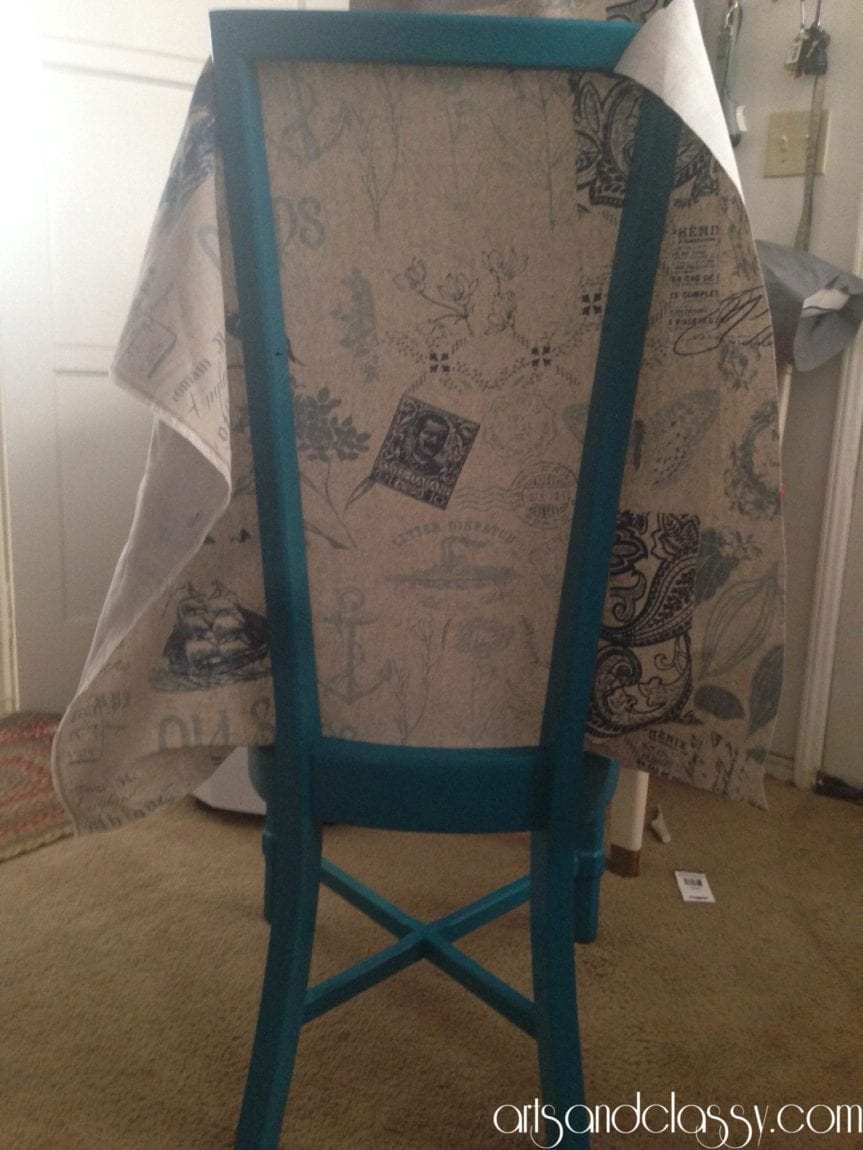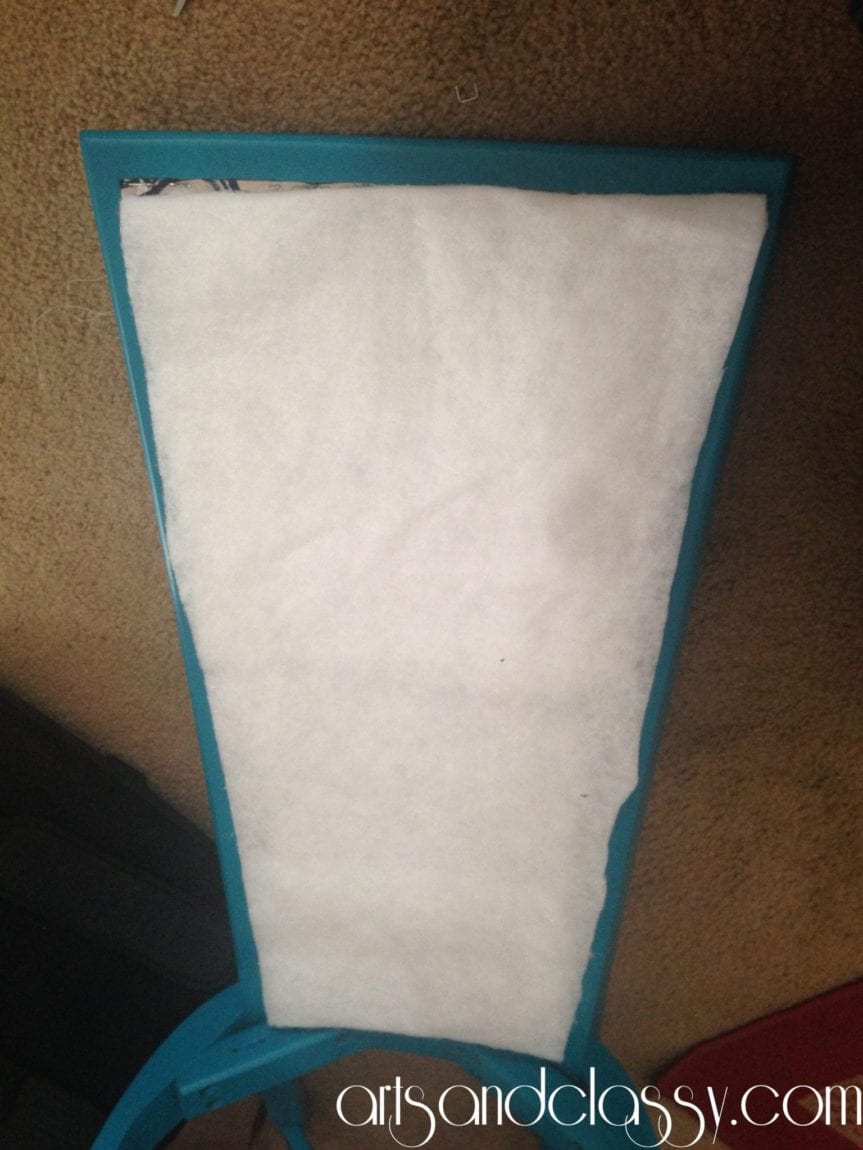 After the back fabric and batting have been secured. I added the same fabric to the front. Essentially, sandwiching the batting in between the fabric and stapled into place.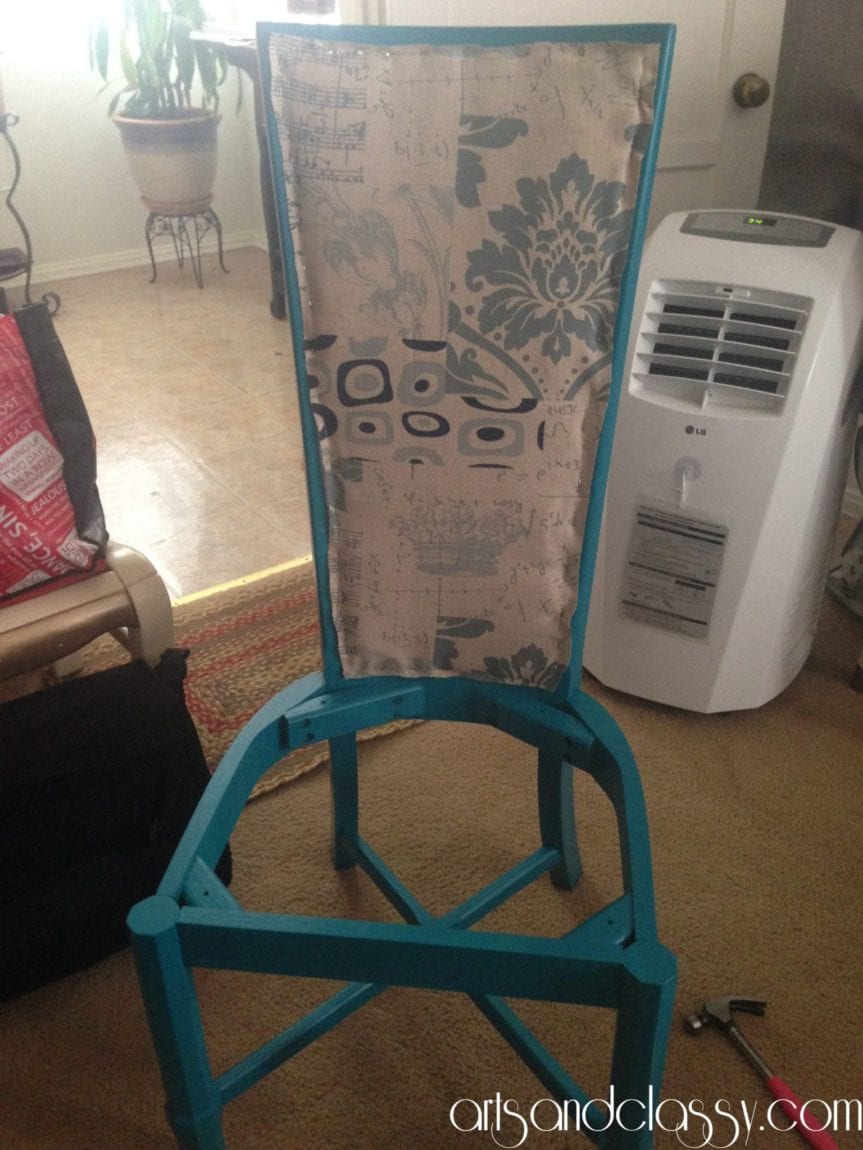 Step 7 – Sewing the Gemp
For this project I did not use "gemp." I have a quick and dirty approach to upholstering. I don't like following rules. I enjoy paving my own way and finding a creative approach to upholstery. I got creative and used an everyday rope cord that my step dad had in his garage. I was trying to stay thrifty on this project. I think this solution worked just fine. I wrapped the fabric around the cord and sewed it into place.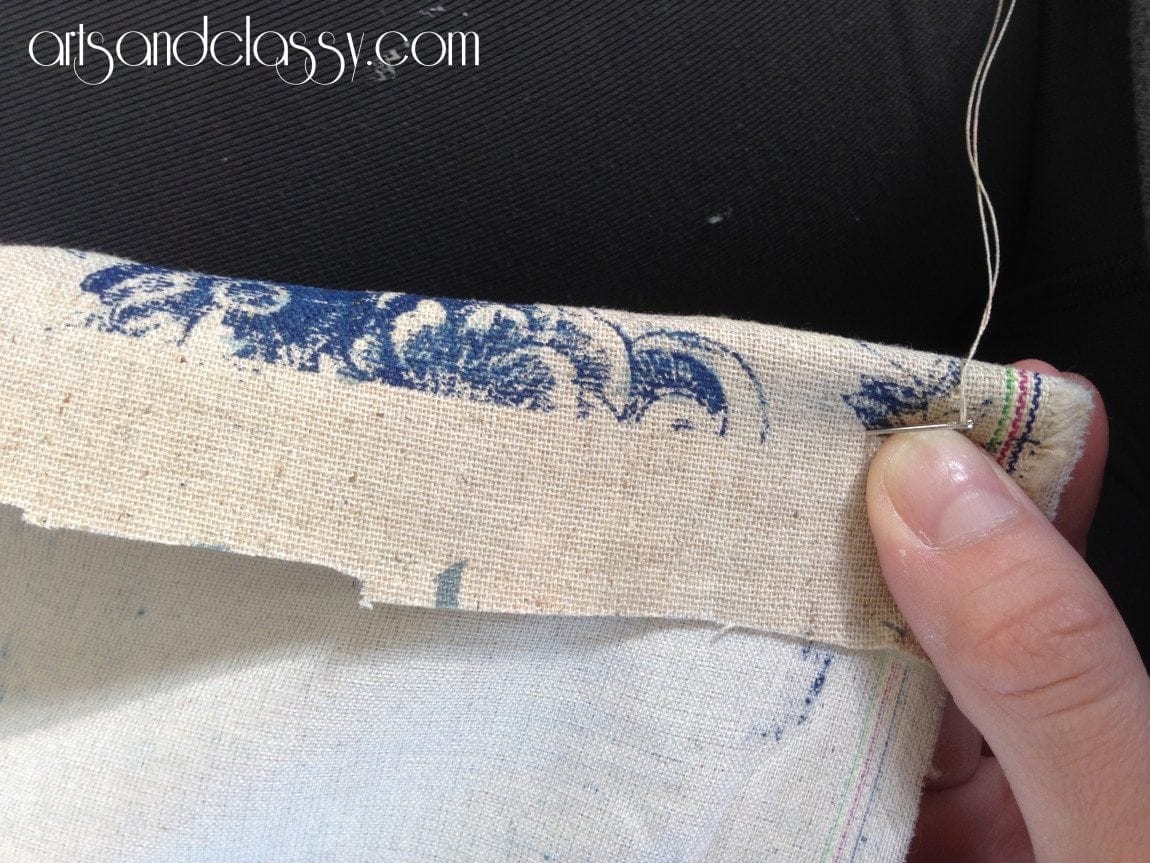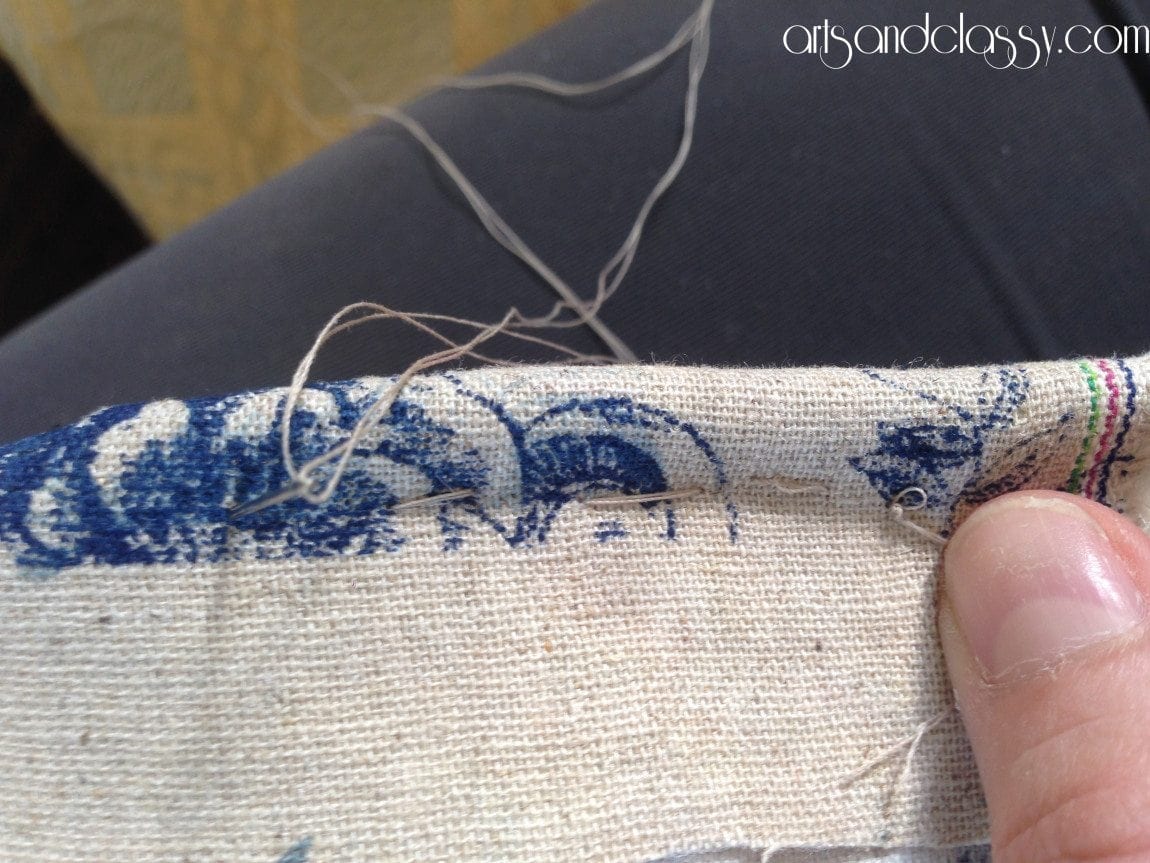 Step 8 – Glue the Gemp into place
Break out your hot glue gun and get crazy! Well… not too crazy. No burns anyone!! This part was relatively easy and fast. It really finished off this chair nicely.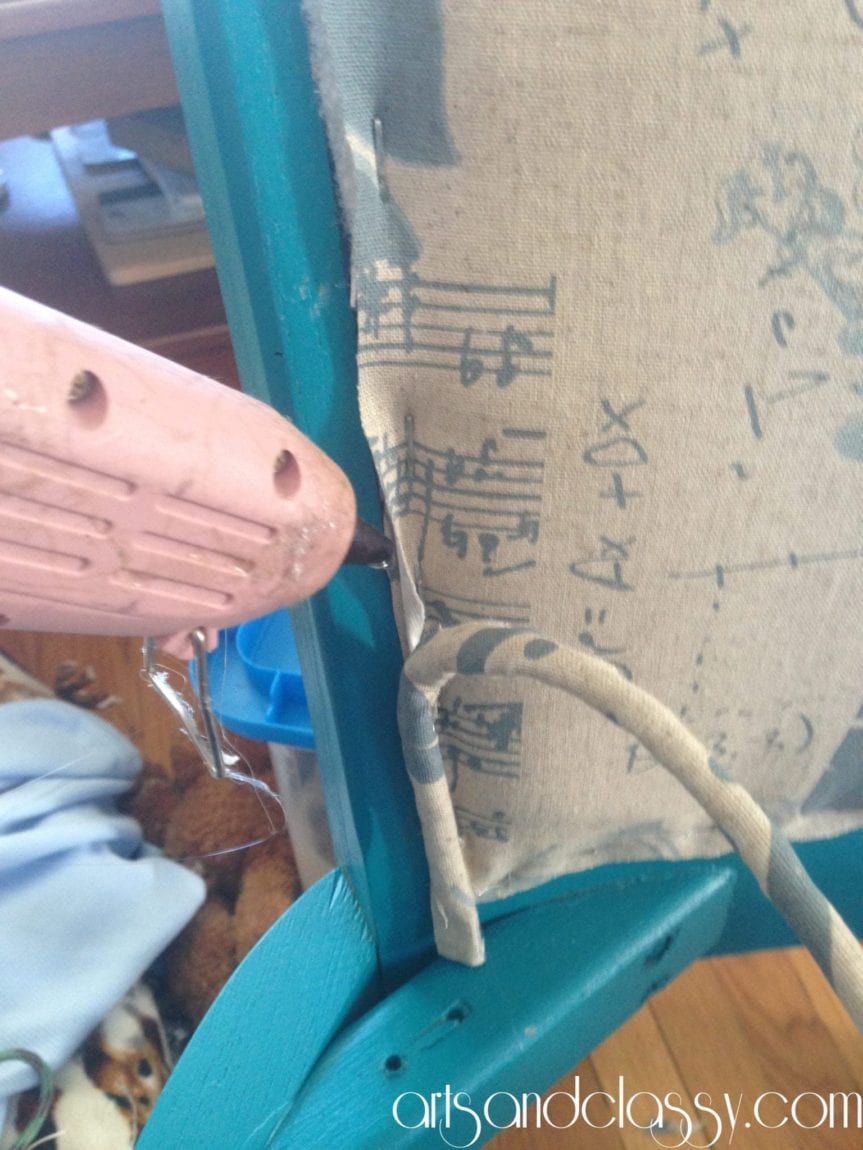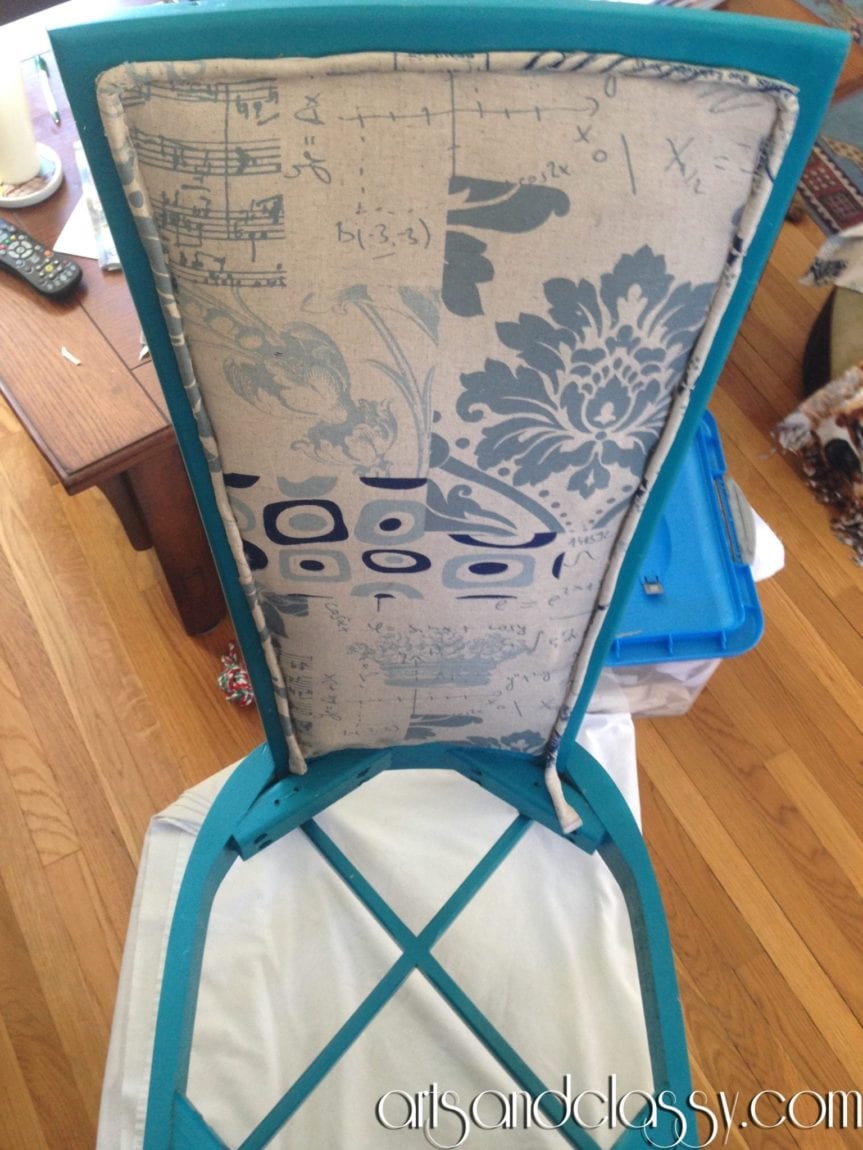 Step 9 – Re-assemble the chair seat and Viola! DONE!
This part was so exciting because I was able to see this chair back together again in  a fun new way!
This is always my favorite part. It is truly is the most rewarding!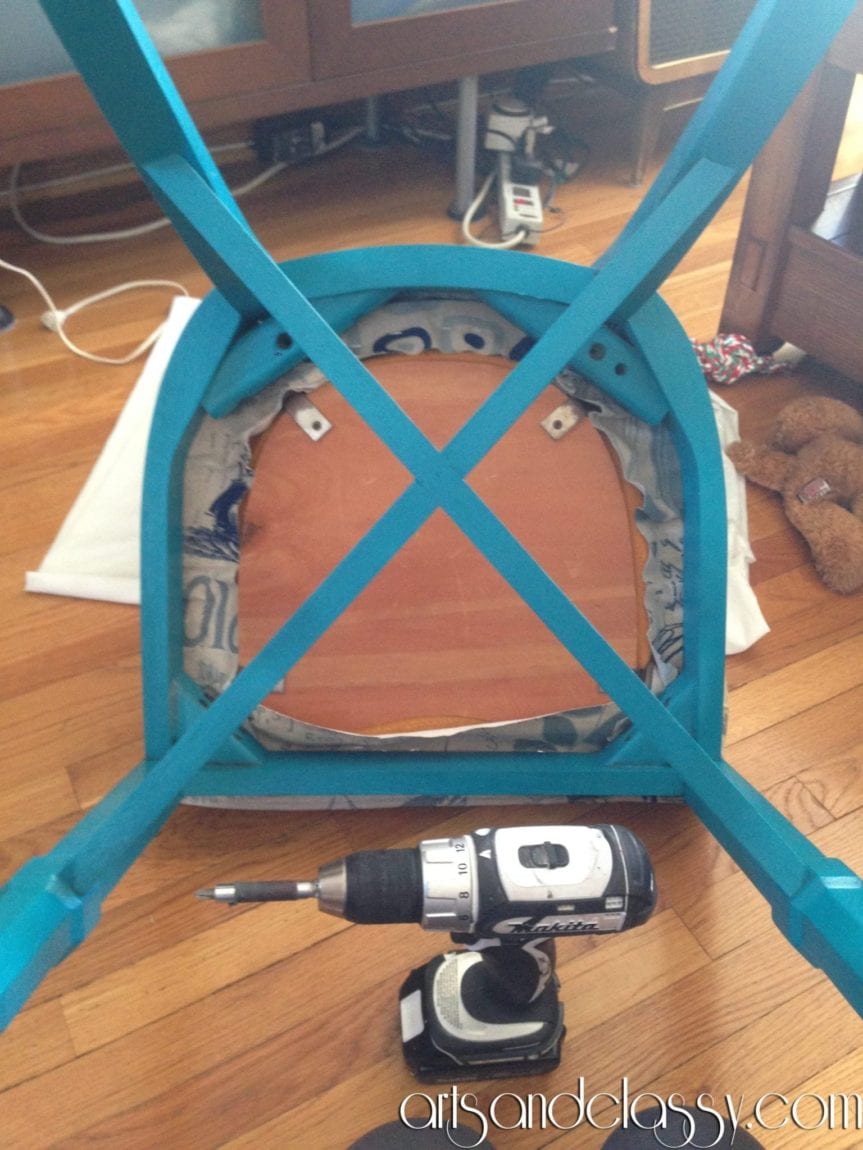 Step 10 – ENJOY!
This chair was such a fun project. It came at the perfect time in my life to tackle it and share with you all!