With all the projects I get to create weekly, making sure the fabric I use is nice in clean is of the upmost importance. That's why I love using method laundry detergent to clean all my fabrics! This detergent isn't just for towels and other laundry. It works effectively on ALL types of fabric.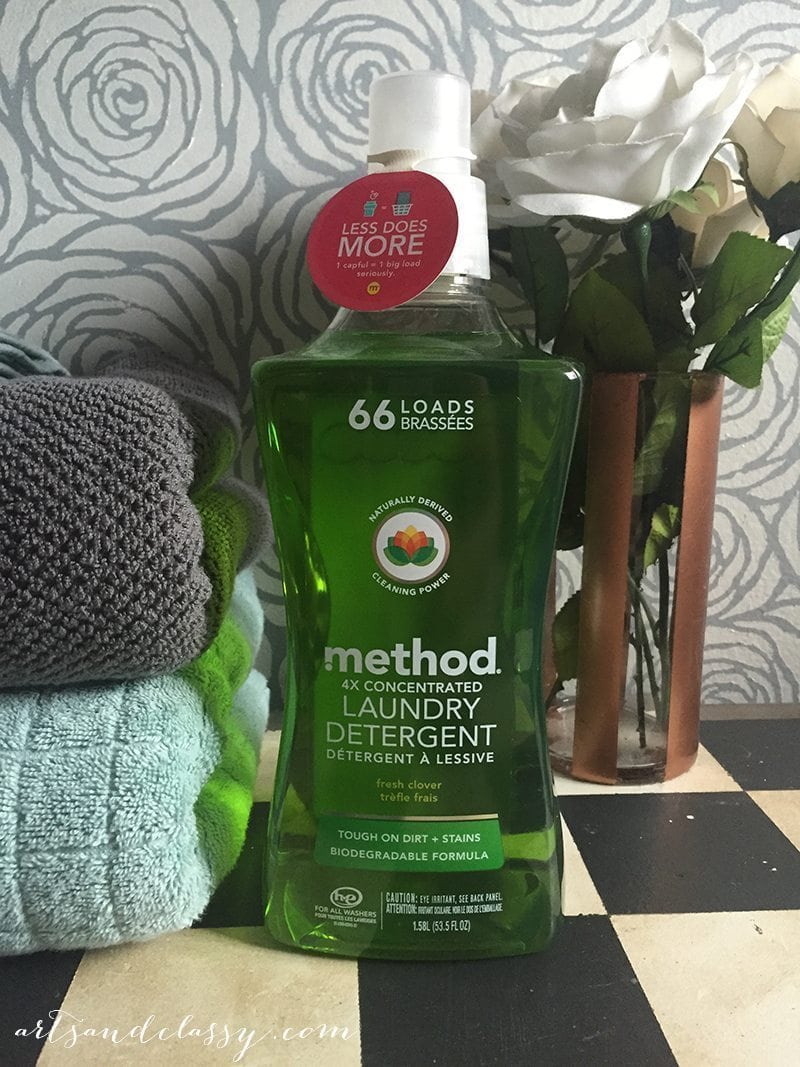 Why you ask?
Since I am an Earth lover, I adore the ingenuity method used to make their bottles with 100% post-consumer recycled materials and also fully recyclable. I am not sure if you have noticed when shopping for detergent at the store, but they are the first company to create a transparent bottle! Most brands have a opaque container, but method wants to showcase their product and allow people to incorporate it into their aesthetic.
When I first received my method detergent I was so amazed how how good it smelled. I am not a big fan of harsh perfumes in my laundry detergent, but this product has the best smell with out using ANY perfumes. However, if you aren't into scented detergent they also carry an unscented version.
I decided to put method detergent to work on my latest project.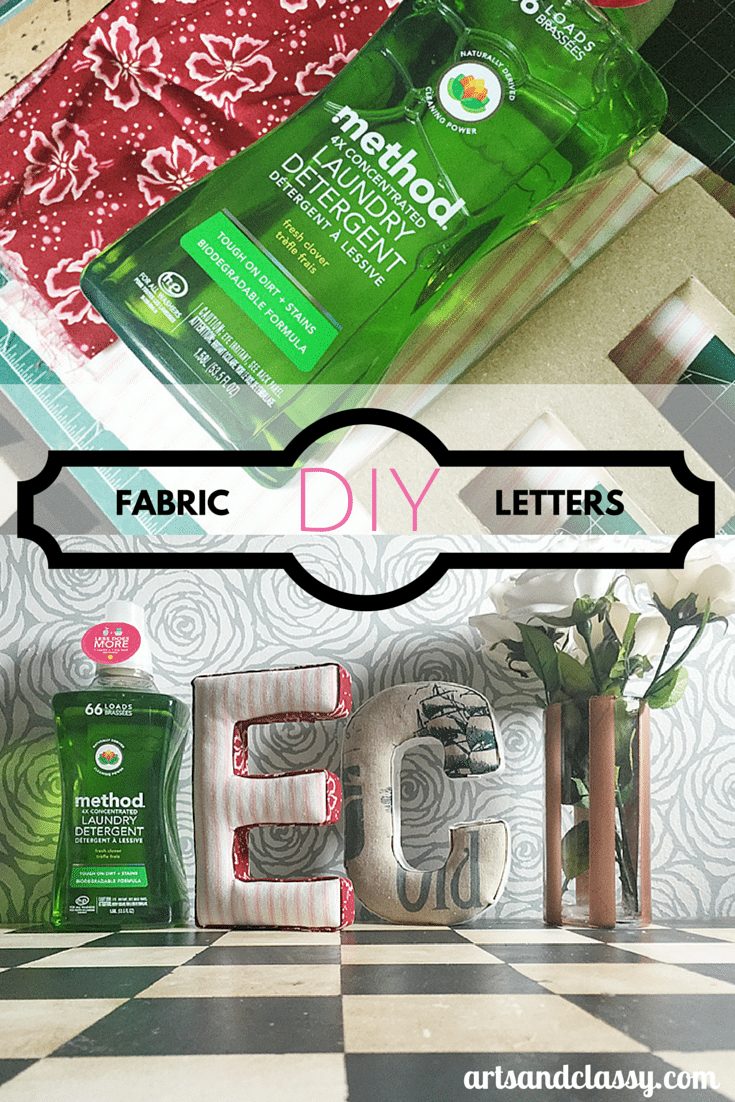 Check out my DIY fabric letter project that took me about 30 minutes to complete.
Supplies you will need:
2 different fabrics of choice
washing machine
dryer
cardboard letters
glue
scissors
xacto knife and extra blades
fabric batting
cutting mat
Q-tips
pencil
pen
metal ruler
paper cut in 1″ strips
First, I needed to wash my fabric to make sure it was squeaky clean before using it on my project.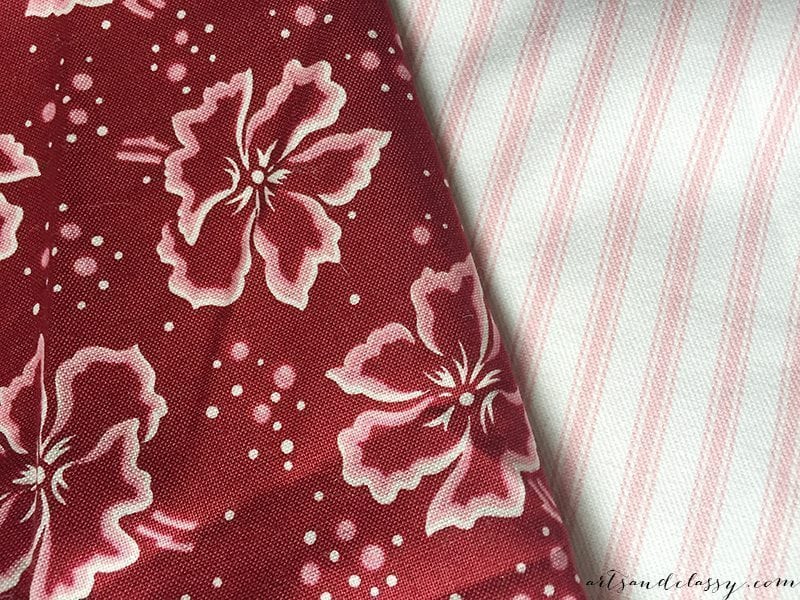 Once my fabric was dry I began covering these cardboard letters with fabric on the back side and batting on the front with my glue.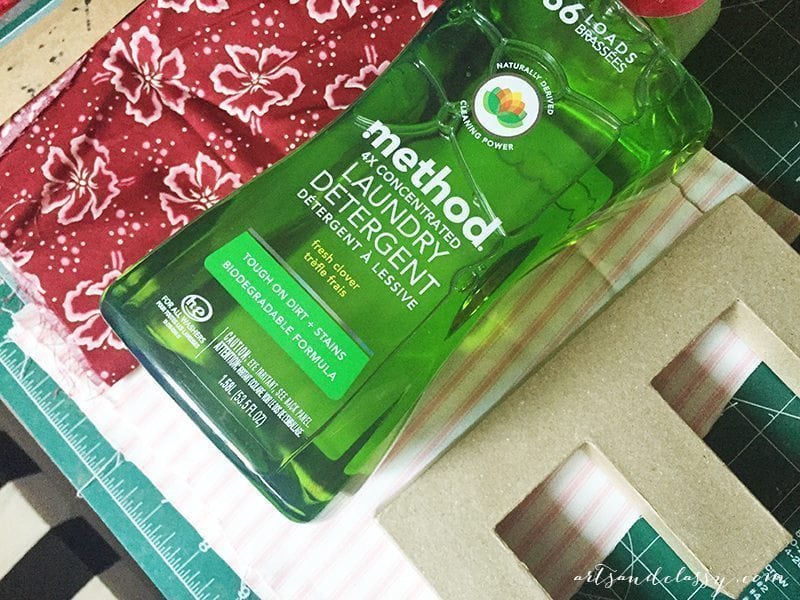 Once the batting was adhered to the front I was able to cover the letter with my first fabric to add some dimension to it.
When the glue dried after covering the front and back I was able to start to cover the perimeter of the letter with my second fabric of choice with the paper I cut in 1″ wide strips. I wrapped the second fabric around the paper with glue.
…and voi la! It is complete!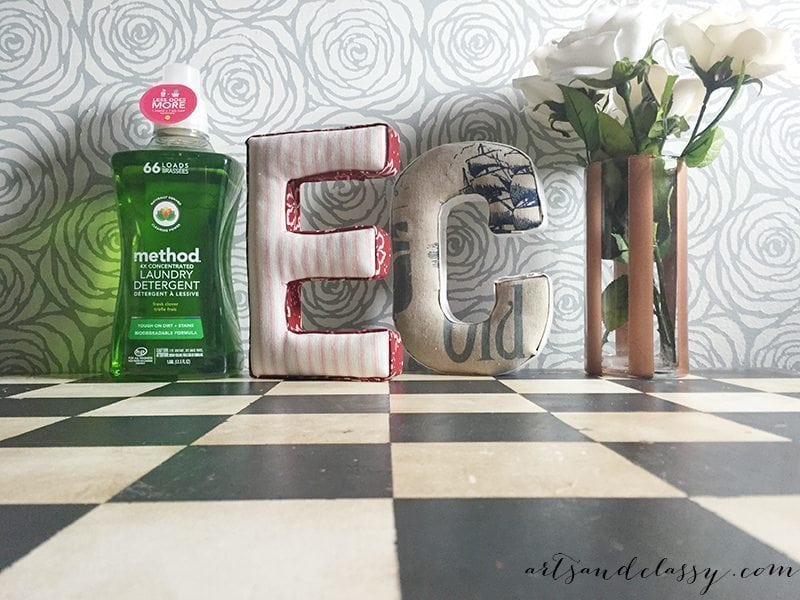 Try method today by using the promo code THREEFORME for $3 off your online purchase.
Learn more about the method X ASOS collaboration to order pieces from the collection. Don't forget to use the $3 off coupon!!
What do you think? Would you try method or this project? If so, don't forget to use the coupon when you order online. Leave a comment below to let me know.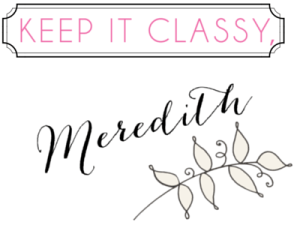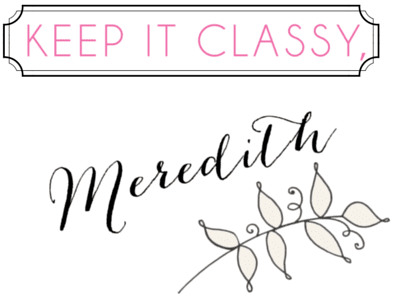 I was selected for this opportunity as a member of Clever Girls and the content and opinions expressed here are all my own.