Since it is summertime… I can't help but browse Pinterest to find beautiful outdoor project eye candy.
I am a renter and have a very limited outdoor area. I dream of the day that I am a homeowner. I have so many plans and creative ideas bouncing around in my head.
I wanted to feature some amazing DIY-er who have created some amazing projects that you can create for your home even if you are a renter!!.
Source info will be located under each photo.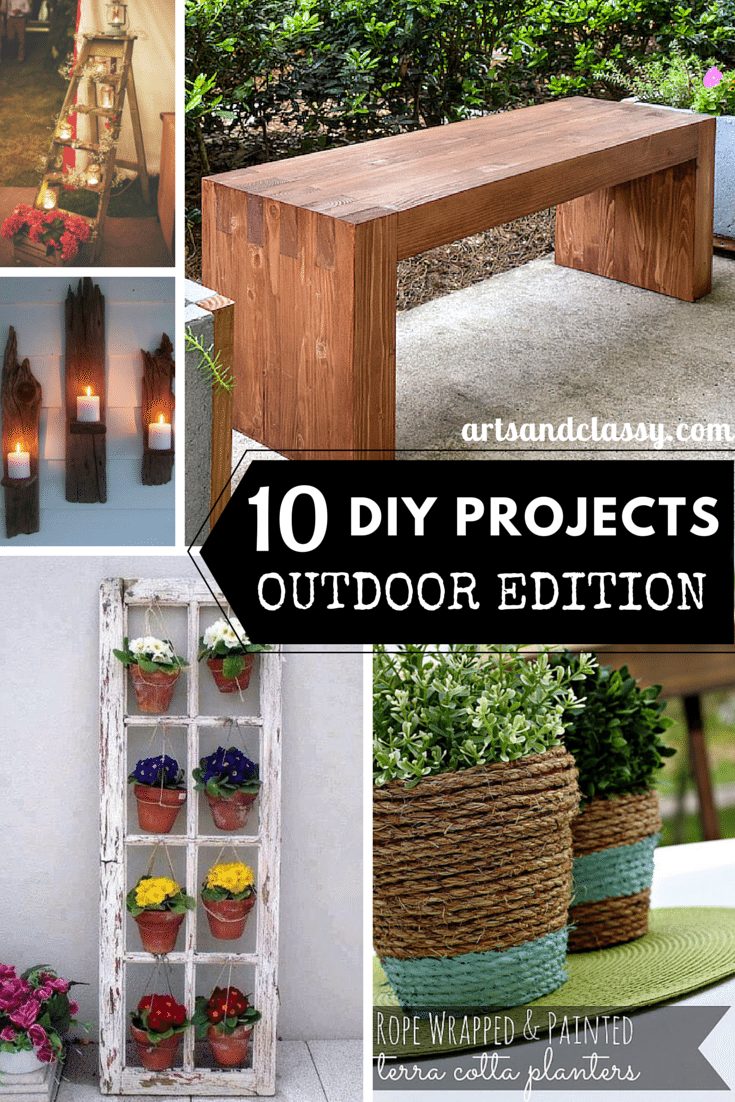 1. This amazing bench. jaw dropping gorgeous. This looked like a magazine shot to me.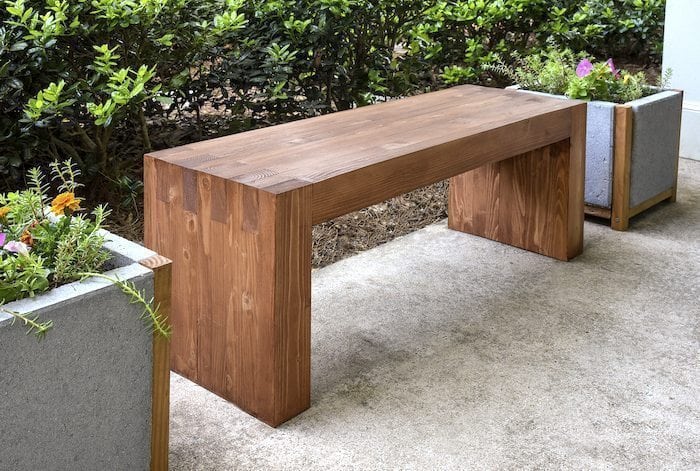 2.  Create some beautiful paint-dipped rope wrapped planters for your porch or as a center piece! Try saying that 3 times fast.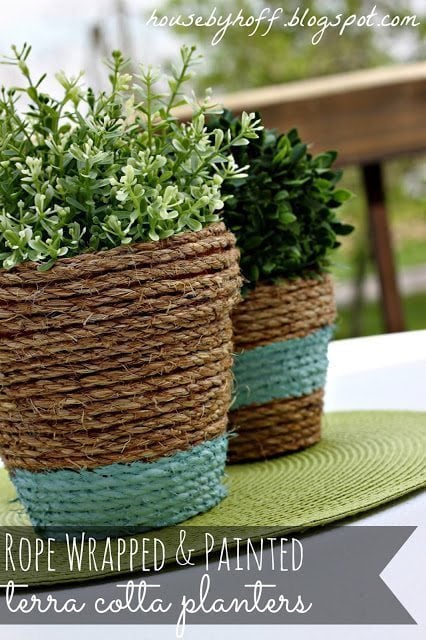 3. I love this whole idea of creating chandelier planters. Super chic.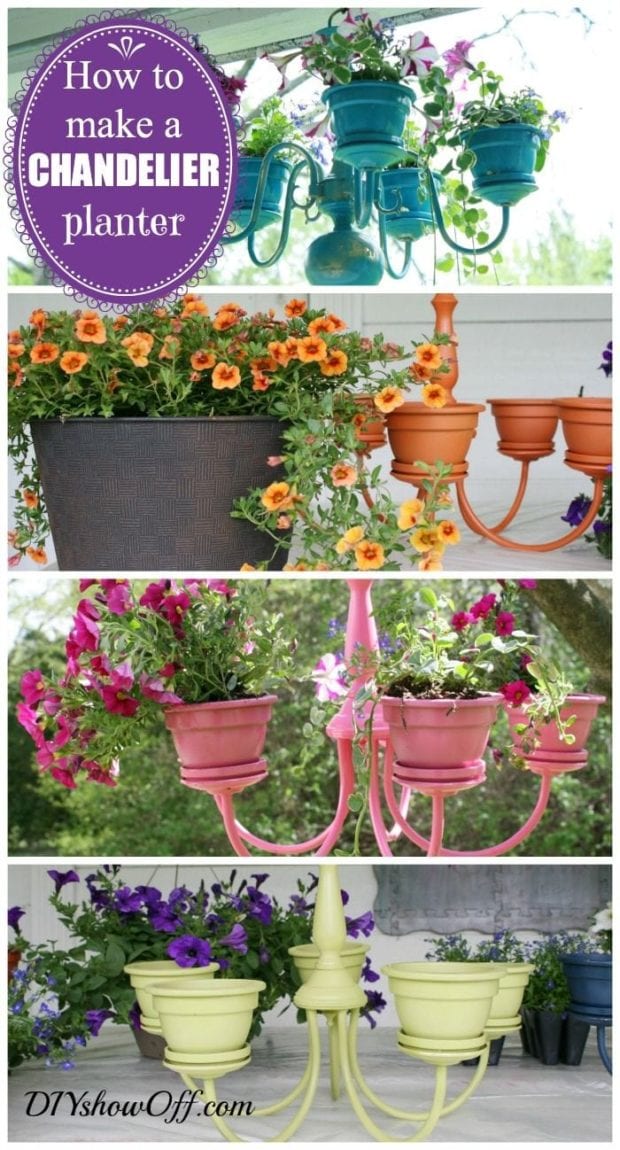 4. How freaking gorgeous is this ladder look adorned with babies breath and tea lights? The vintage lantern adds a pretty touch too! Amazed.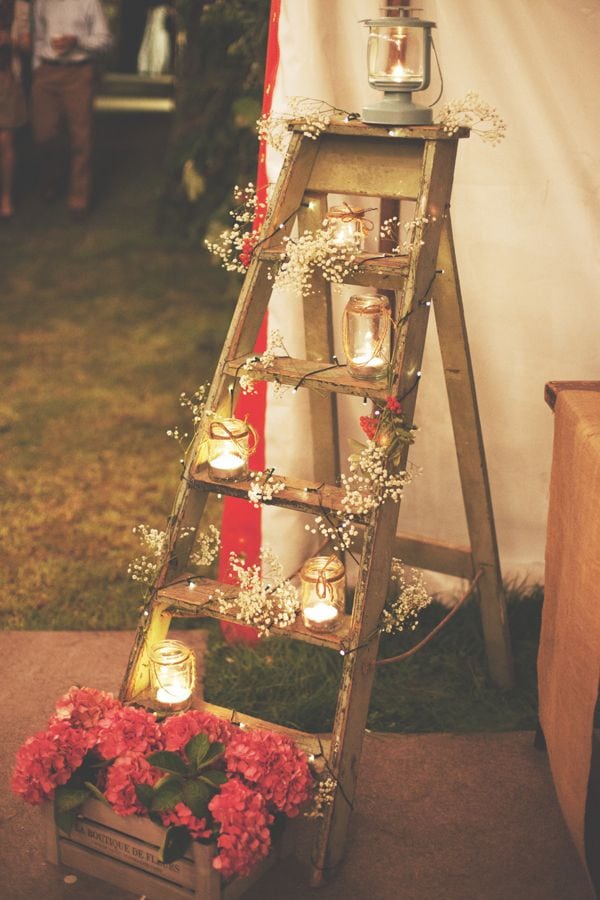 5. The perfect outdoor swing… and you can make it! I love DIY projects like this one.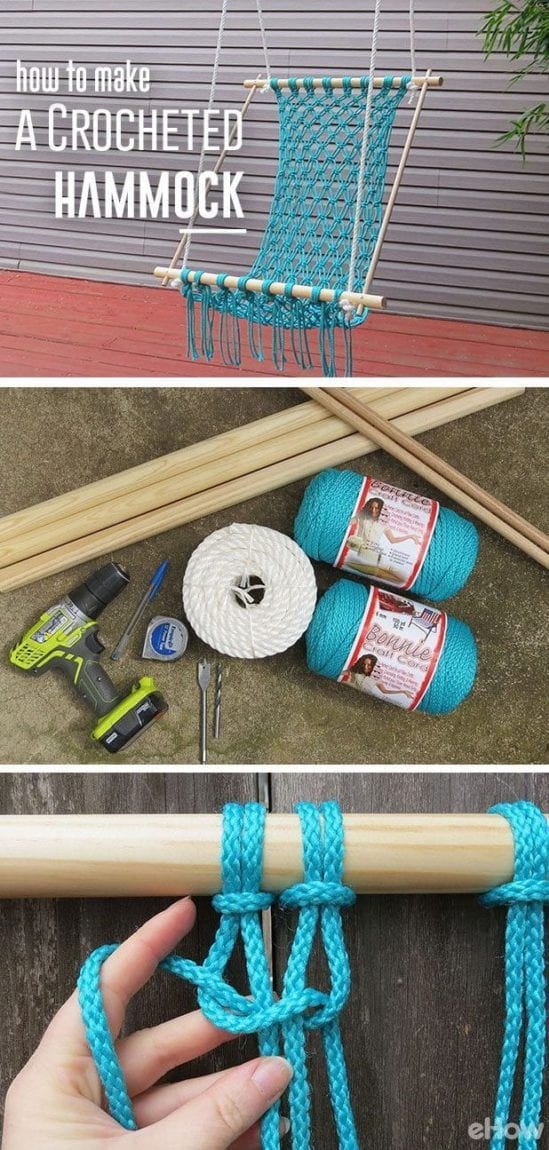 6. Create an amazing budget friendly hanging candle holder with some old pieces of drift wood. Wonder use of upcycling.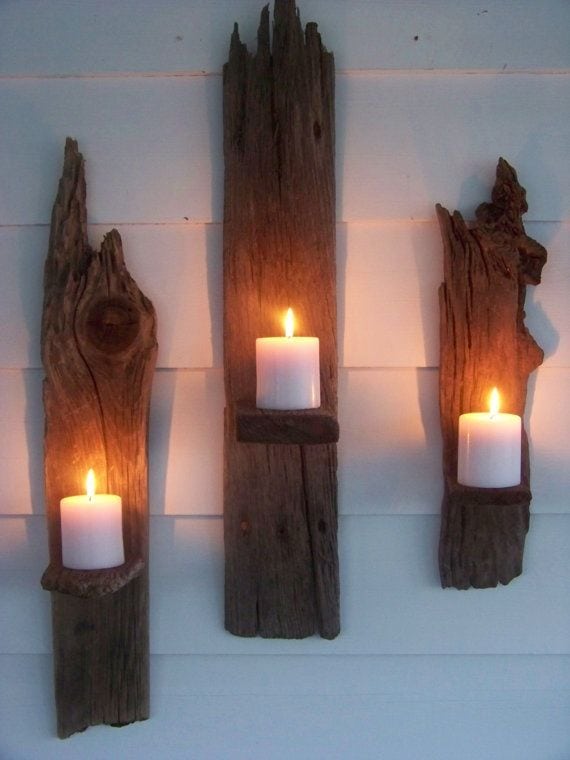 7. Shanty-2-Chic is constantly blowing my mind. Her projects are so user friendly. As in, she gives you measurements and detailed instructions on how to build each of her projects. This modular outdoor furniture DIY project is so cool. I love it!

8. This use of an old door is so adorable. I think this could work for many renters and a compact outdoor garden. I always say it is important to use the vertical space in a small spot.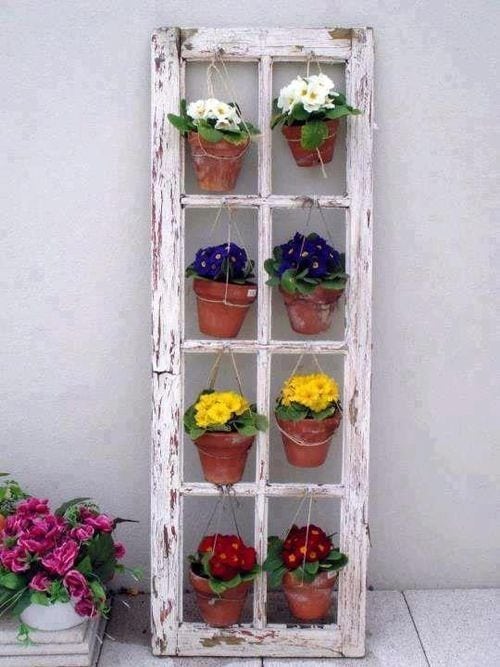 9. I would have never thought to do this with tin cans. What a creative inexpensive fun project for renters and homeowners.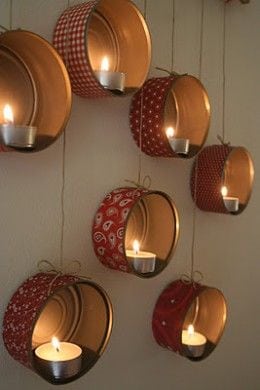 10. This is a cute and inexpensive way to dress up a blah outdoor area and turn it into an area people actually want to hang out in.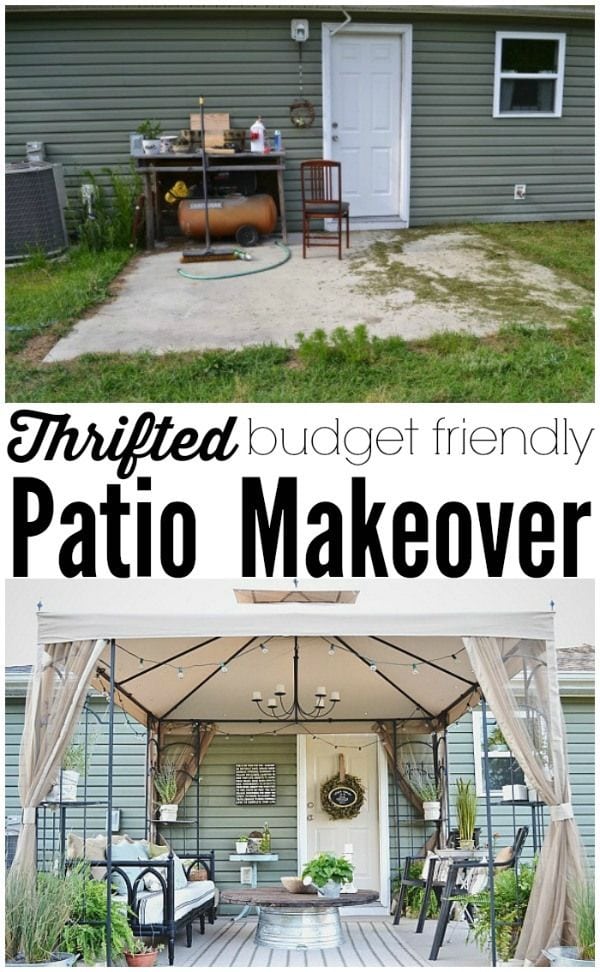 Well what do you think? I did good finding these talent people right?
Don't forget to check out their sites!!