The creatives participating in the #30dayflip are doing some amazing projects!! July was all about adding a pop of color to a project. Here are the before and after photos of the participants.
Better late then never. Enjoy.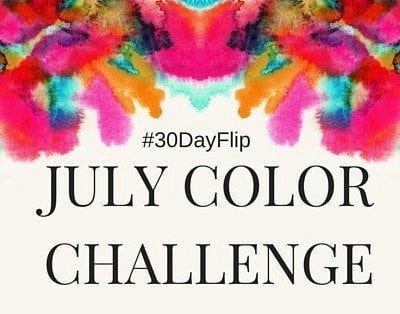 To learn more about the #30DayFlip SIGN UP HERE.
---
1. CURBSIDE TABLE TURNED CUTE  FARMHOUSE TABLE – By Lindsay at My Creative Days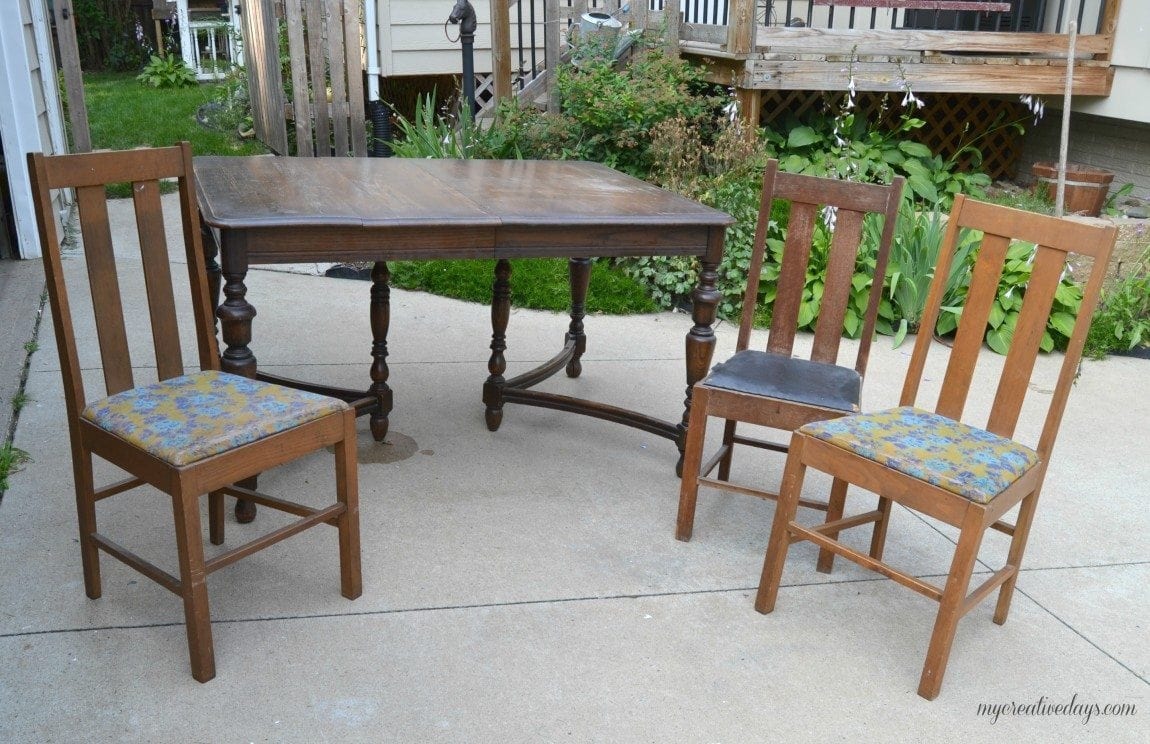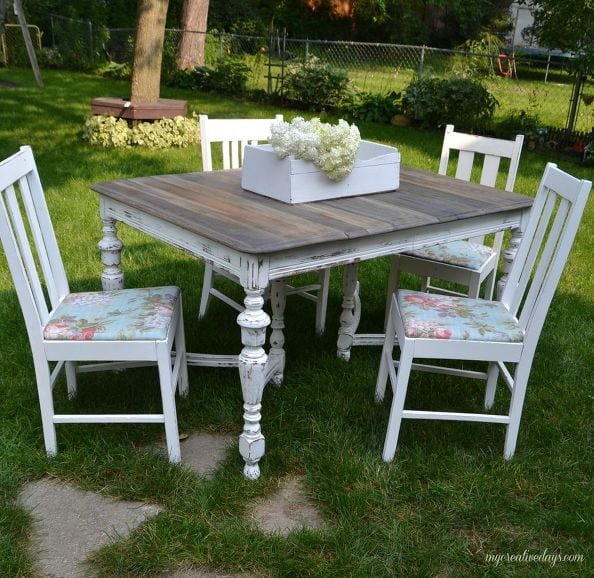 Lindsay's project summary: "This project has to be one of my favorite curbside rescues and makeovers yet. I am always a happy girl when I can rescue something from the curb and make it pretty again."
2. FREE CRAIGSLIST FIND MID CENTURY MODERN SIDE TABLE MAKEOVER – By Meredith at Arts & Classy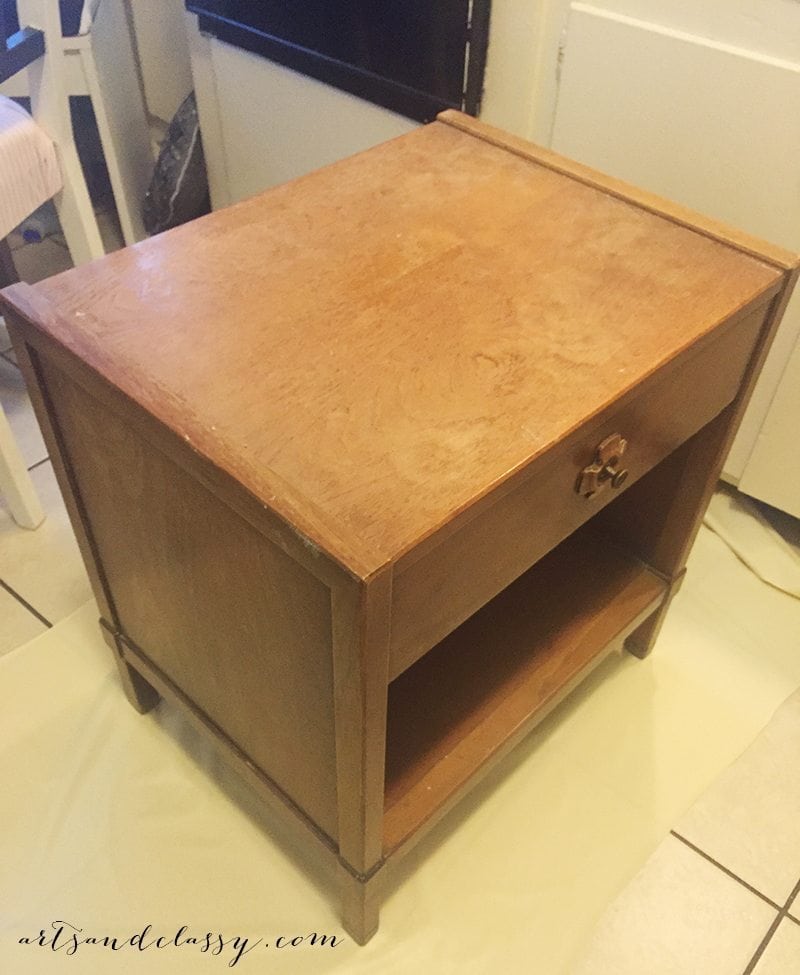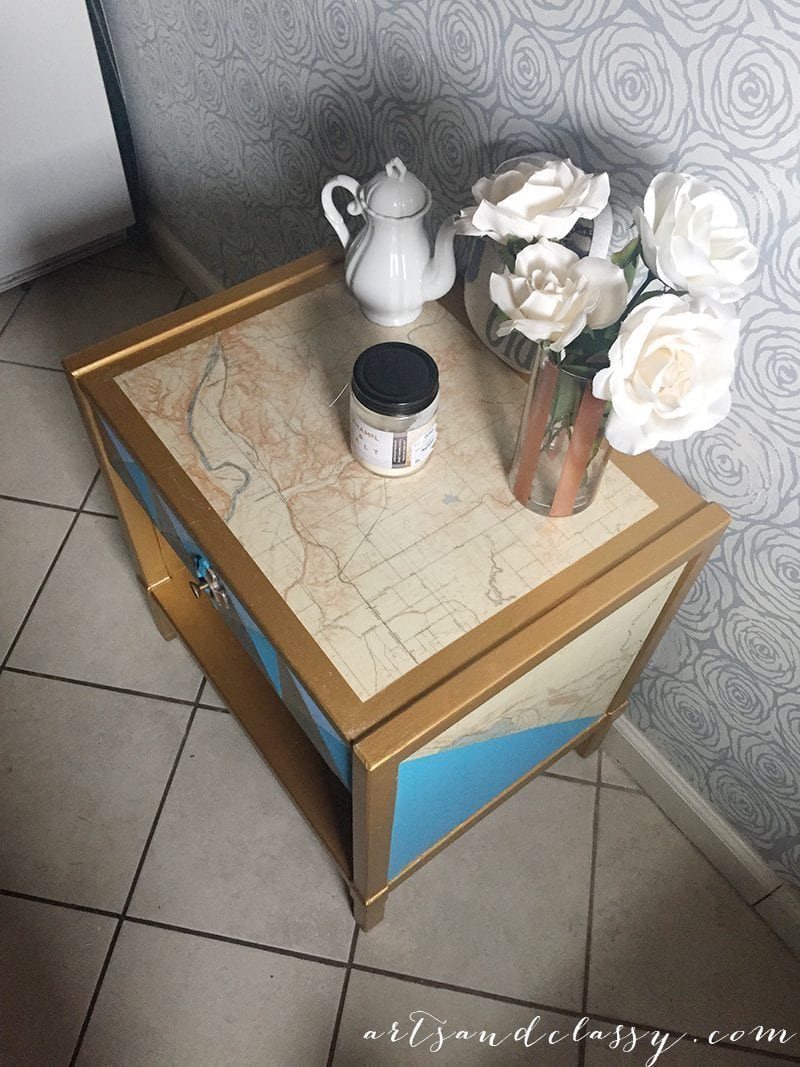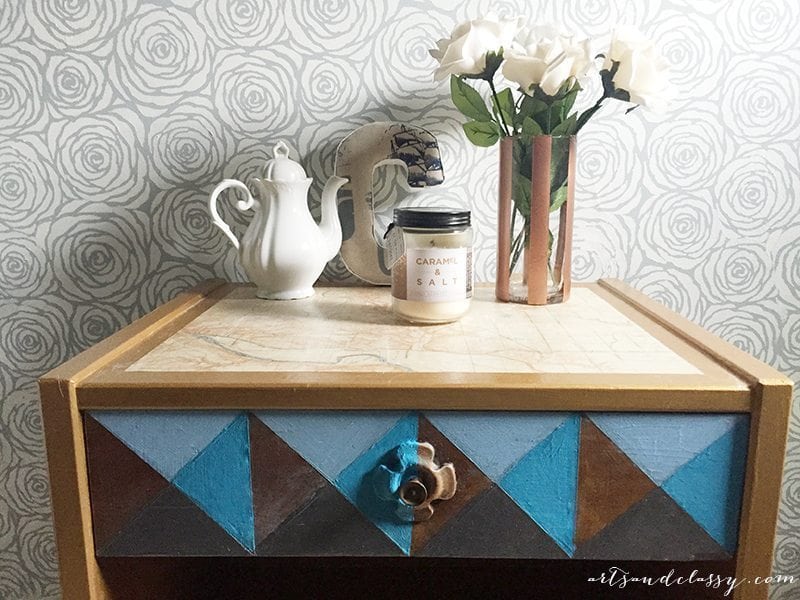 Meredith's project summary: " I love finding most of my furniture in second hand stores and yard sales. Once in a blue moon I will scope out Craigslist to see what I can find for a good deal or even better… SOMETHING AWESOME FOR FREE!!! Once I had this table in my possession I wanted to make it look unique and fun for any space."
3. CREATE A PILLOW WITH DISHTOWELS – By Caroline from Lessons from the Lake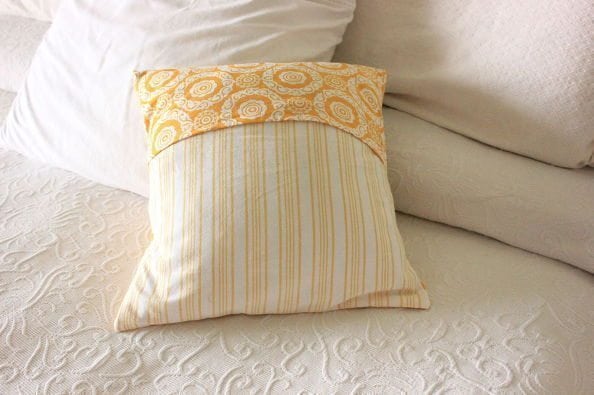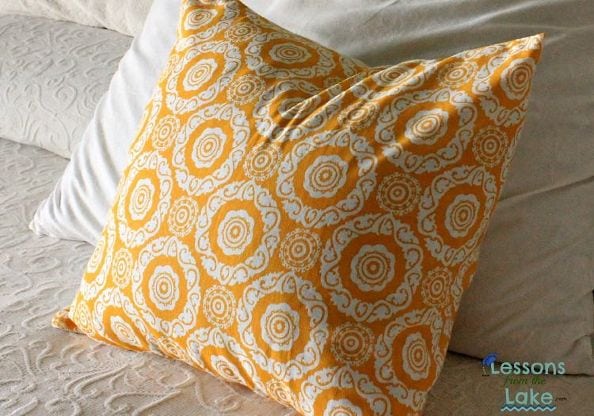 Caroline's project summary: " Pillow covers are an economical and easy way to change out your decor on a whim. Pillow covers can be made from many things other than fabric!"
4. IN LIVING COLOR  –  By Christine at Must Love Home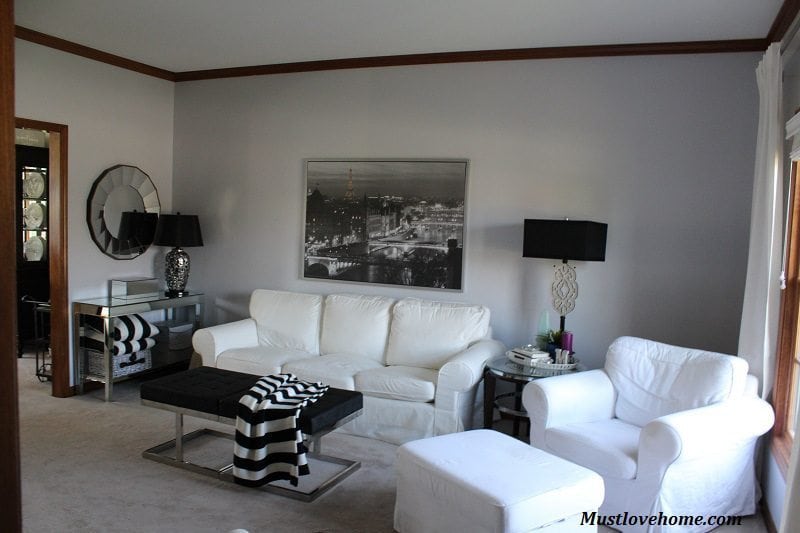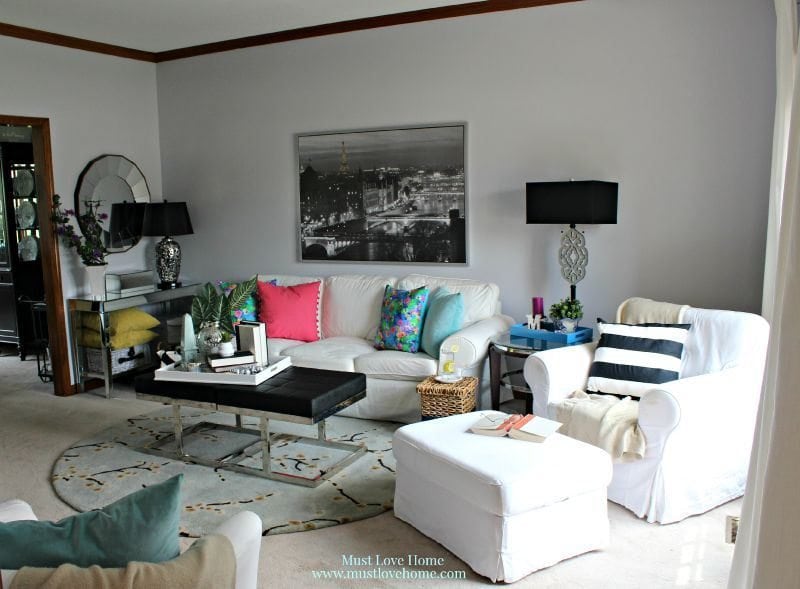 Christine's project summary: "You don't have to spend a lot of time or money to add living color to your home.  Transform a neutral room with pops of color using inexpensive  throw pillows, rugs, art work and flowers. It has been a daydream  of mine to bring  some color back to my neutral decor, so when I was asked to participate in the #30DayFlip July Color Challenge, I jumped at the chance!"
5.  COLOR CHALLENGE BAR CART MAKEOVER – By Sue at A Purdy Little House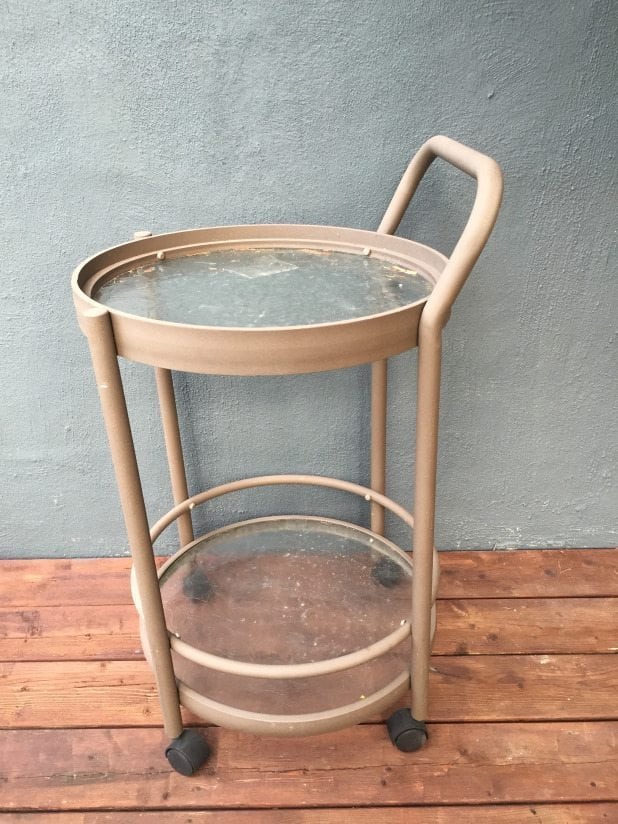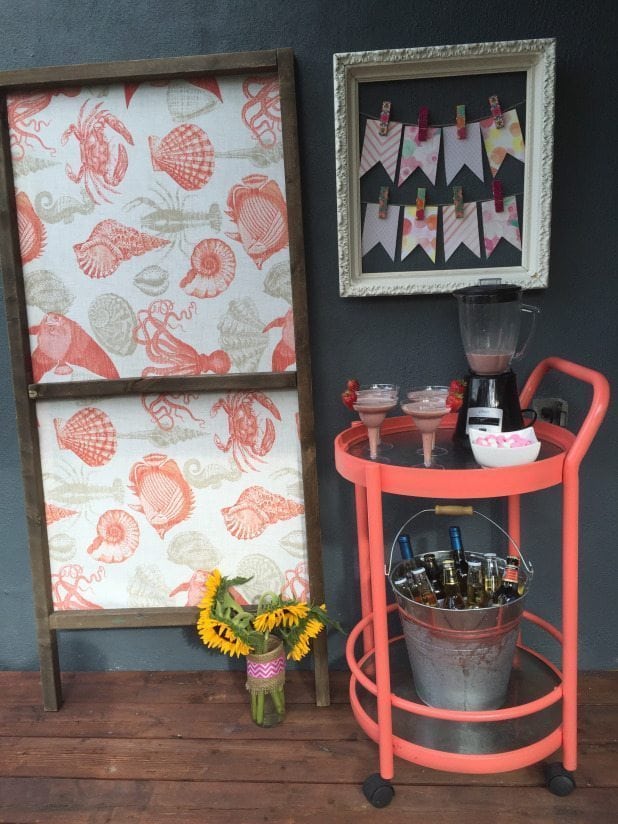 Sue's project summary: "This colour scheme has set the stage for the rest of my outdoor living room area. I'm going to have to keep my eyes peeled for more items in these happy tones."
---
If you are interested in seeing some of the previous month's #30dayflips check them out.
Jeanette from Snazzy Little Things and I were so excited to host the July "Color Challenge!" Adding some color, especially during the summer months helps bring new life to projects and home decor.
Want to join a future challenge?  Sign up below! You can also follow the #30dayflip on Hometalk.