The temperature is cooling down and the season of pumpkin-flavored everything will soon begin. If you're trying to figure out how to best decorate your house for autumn but don't have the time or skill to create intricate decorations, try these 4 easy DIY autumn decor projects.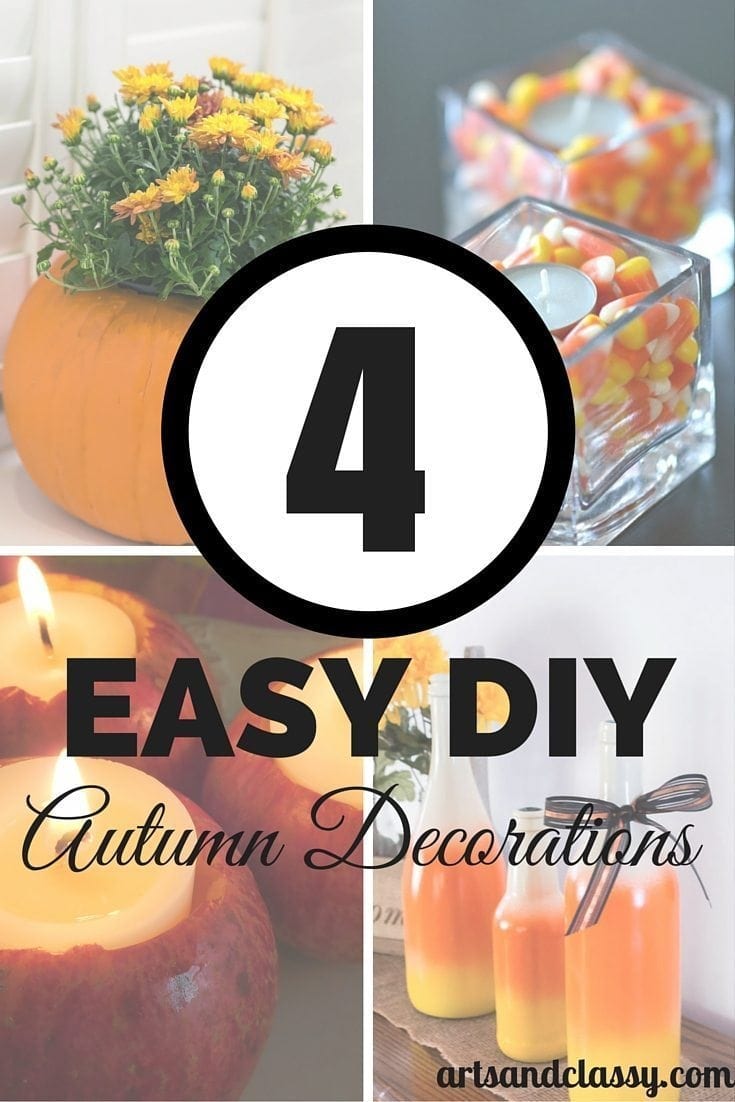 Apple Tea Light Holder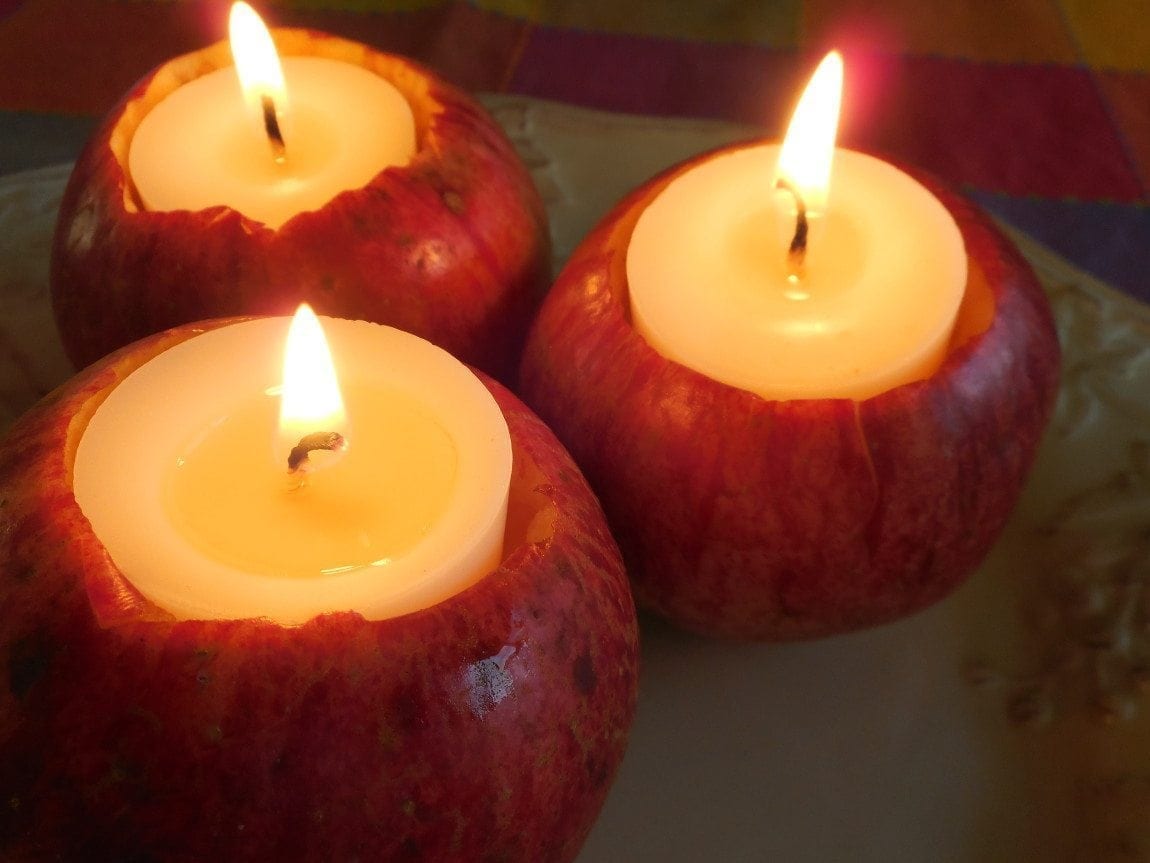 To create an apple tea light holder, all you need is a few apples, a few tea lights, and a sharp knife. You can use any type of apple, but make sure it's fresh and firm. Flip the tea light over and put it on top of the apple then trace around the tea light with a pen or pencil. Next, use a sharp knife to start cutting the apple around the circle you traced. Try starting with shallow cuts and then using deeper, angled cuts until you can easily pry the top of the apple off. Use a spoon to scoop out the apple just enough so the tea light can fit in but still show. To keep your apples from turning brown, brush lemon juice around the inside and edge of the apple. Then put the tea light in and light it. Now you have a quick, easy autumn decoration that will look great on your dining room table or mantle.
Faux Pumpkin Flower Pot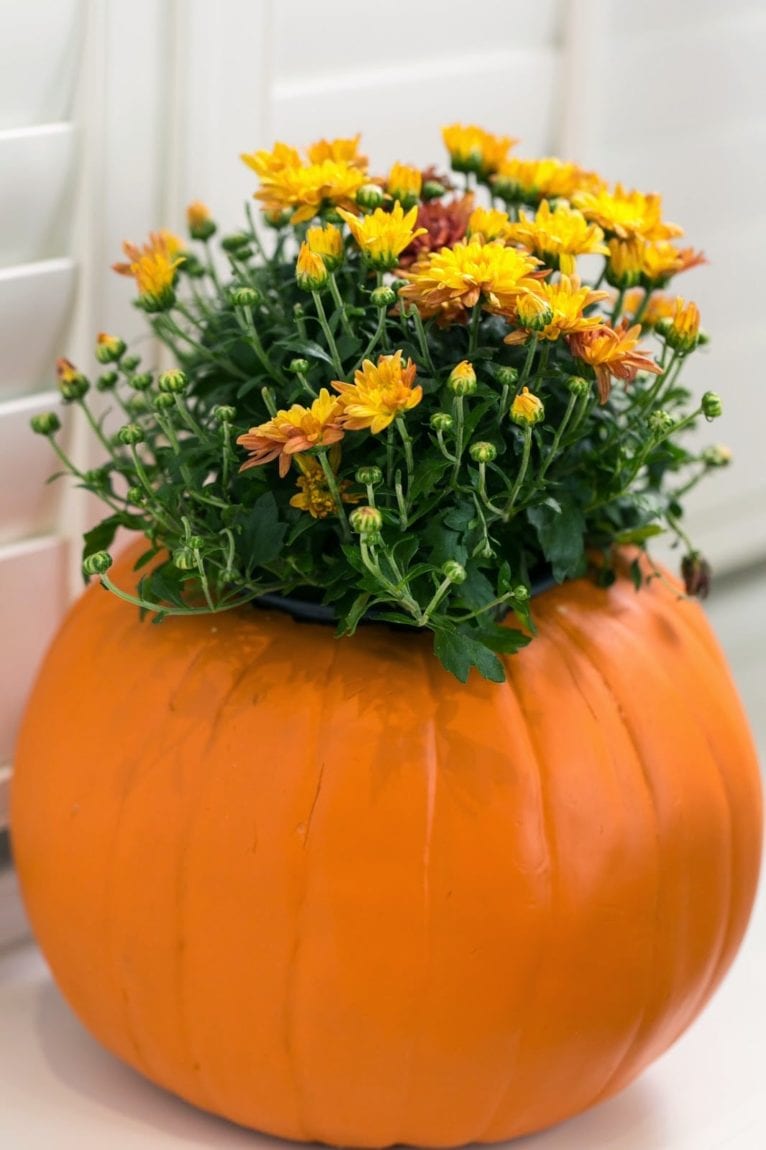 For a great indoor or outdoor autumn flower pot, pick up a faux pumpkin from your local craft store. Some can be more easily cut and carved than others, so be sure to ask an associate which one you should choose. Make sure it is big enough to hold the flowers you want to display. Using your flower planter, trace a circle on the top of the faux pumpkin. Then cut out the top of the pumpkin. Place the flower planter in the pumpkin and you have a faux pumpkin flower pot. You can pick up a couple of pedestals or urns for cheap at your local craft or hardware store to display your pumpkin flower pots on either side of your front door. If you opt for urns, fill them with mulch so your pumpkin flower pots will sit level.
Candy Corn Candle Holder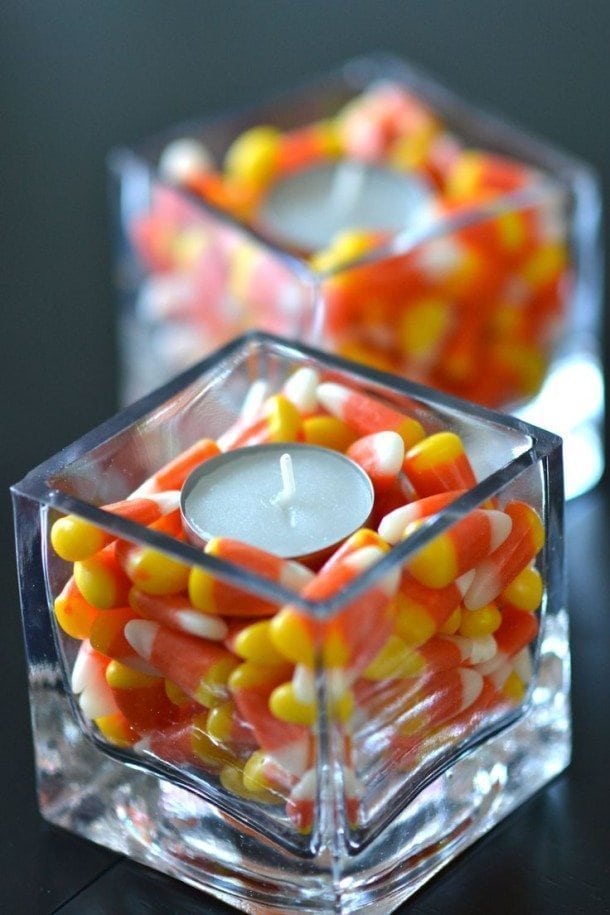 Candy corn is a quintessential piece of autumn and Halloween, so why not use it to decorate your home? For a really easy and quick decoration, use a short, glass vase and fill it with candy corn. Then take a tea light and nestle it in the candy corn. You'll get a cheap and easy holiday decoration that looks great on your dining room table, mantle, or just about anywhere.
Candy Corn Vases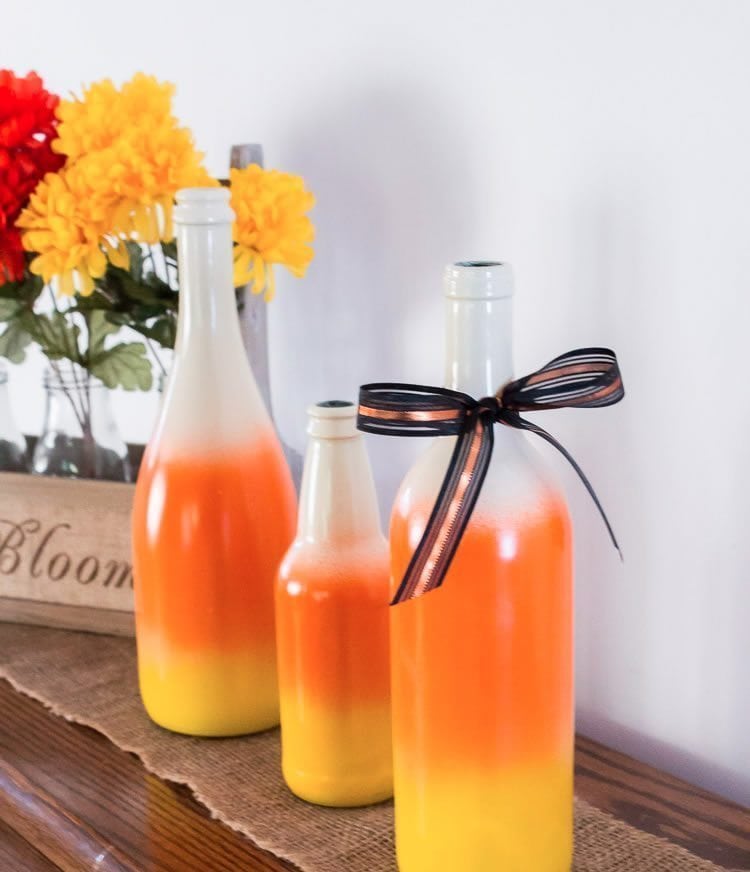 If you love the look of candy corn but don't want to tempt yourself with actual candy, you can make an easy and cheap candy corn vase. All you need is a wine bottle and some spray paint. Simply peel the label off the wine bottle (soaking it in warm water should help the label peel of easily) and set up a painting area either outside or in your garage. Get white, yellow, and orange spray paint. Start by completely painting your wine bottle with the white spray paint. Then use the orange spray paint around the middle of the bottle and finish off with the yellow spray paint around the bottom of the bottle. Let it the spray paint dry completely before bringing it back into your home. You can use different sizes of wine bottles for a more unique look, or you can even use mason jars for a rustic, autumn style.
---
Article written by Kelly Mahan, also a writer for homeyou.com, a company that connects homeowners to reliable and professional contractors for their home improvement projects. Check more on Instagram, Pinterest and Twitter.