There are certainly pros to renting, but there are cons as well. One of the biggest is the lack of flexibility in making your new rental space place feel like you.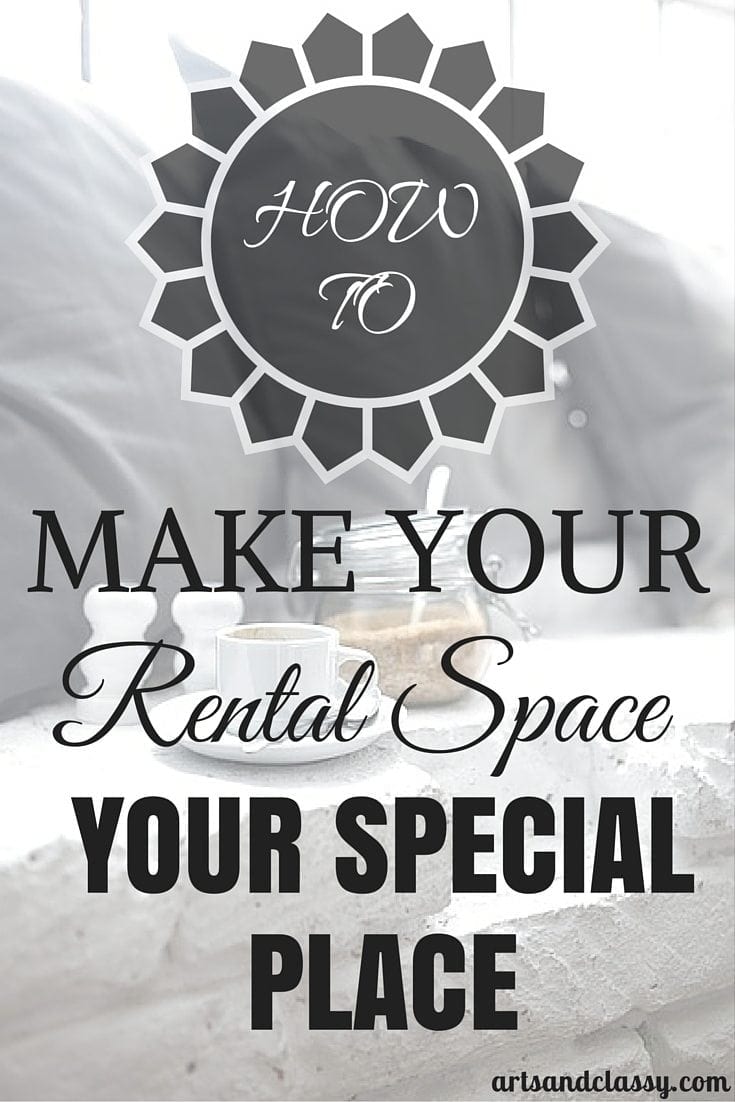 Many times, you can't paint or otherwise alter any of the surfaces or built-ins that came with the place.
You might also have to restore everything to its original color when you leave, which is too much for some renters to agree to when they know that their rental period won't be forever.
The good news is that pioneering tenants before you have paved the way in terms of design that doesn't damage the bones of the property. Below I have gathered five examples of how easy it is for you to give your new apartment a healthy dose of your style with minimal future clean up required.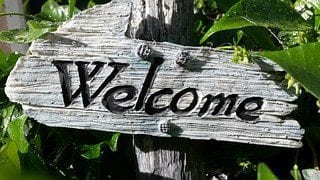 1. Camouflage that Eyesore
Older apartments have character… and they might also have some once-cool features that are dated and otherwise unwanted.
Since you can't go in and remove, say, a Parquet floor, think of creative ways to cover it, such as modern throw rugs or sleek carpet tiles that you can pull up when you move out.
Another example: a scarf tacked to the ceiling can be used to cover an old-school light fixture. You can use art and mirrors to disguise eyesores on the walls, or use plants and lighting to hide other floor- or wall-based ones.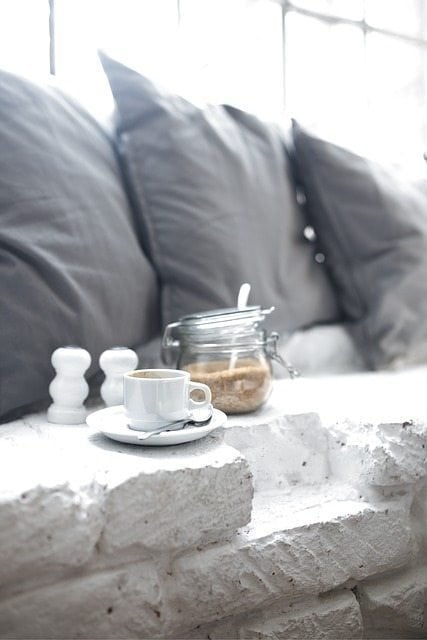 2. Un-Whiten Walls
Most apartments come with a neutral palette intended to suit the tastes of more potential renters. This will be a big bummer for you if you like color and can't slick it onto the walls.
Don't let your mind be limited to the idea of paint, though: there are plenty of ways to pattern and spruce up your blank walls that don't require the lift of a paintbrush. Everything from removable stickers to extra-large canvases splattered with paint can brighten rooms — and moods.
3. Choose a Color
You can't paint the walls, but you can still make an impression with color. Choose one that will tie all of your rooms together.
Perhaps periwinkle is your favorite hue or one that goes with the pre-existing colors of your place. You can use it for plates in the kitchen, a throw on the couch, and as an accent thread in a new throw rug in the living room.
It'll tie your whole space together and make it feel homey and cohesive.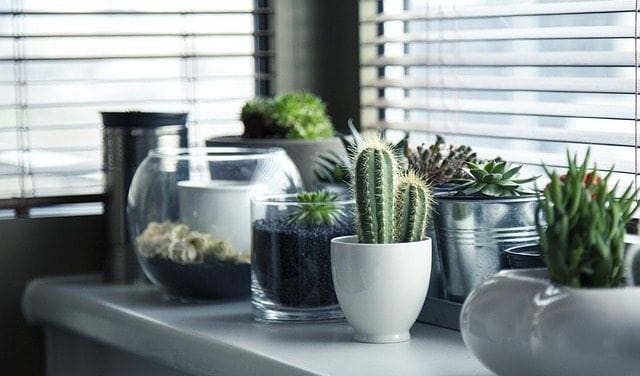 4. Display Your Heirlooms
It's not your forever home, but your apartment is your home for right now. Nothing makes a space feel more personal than filling it with personal things.
That's why you should make an effort to print family photos, dust off Grandma's crocheted blanket and find a shelf or wall to hold your college diploma. These pieces of you and your loved ones will make you feel very at home. 

5. Don't Forget the Bathroom
You live here, too, so don't leave your bathroom unattended. The same goes for its eyesores and forgotten corners: add a fancier mirror, for example, to make the space feel more custom. (If you do this, make sure to hang onto your landlord's original one so that you can hang it back up when you move out.) You can also try investing in bright, fluffy towels that brighten everything up without a single drop of paint or nail in the wall.
Of course, these aren't the only ways to make an apartment your own. Look around your new home and get inspired by its nooks and crannies, especially the ones that you aren't too crazy about.
There's certainly a solution out there that requires little elbow grease and lots of creativity, but all of the brainpower will be worth it when your house feels like home.
---
Kacey Mya is a lifestyle blogger for "The Drifter Collective."  Throughout her life, she has found excitement in the world around her.  Kacey graduated with a degree in Communications while working for a lifestyle magazine. She has been able to fully embrace herself with the knowledge of nature, the power of exploring other locations and cultures, continuously building her strong love for style while communicating these endeavors through her passion for writing and expression. Her love for the world around her is portrayed through her visually pleasing, culturally embracing and inspiring posts.
The Drifter Collective: An eclectic lifestyle blog that expresses various forms of style through the influence of culture and the world around us.
Twitter: kacey_mya
Pinterest: www.pinterest.com/kaceymya