Do you have a specific theme you want to use throughout your Christmas decor this year?
If you're having trouble finding matching items in stores, why not make your own?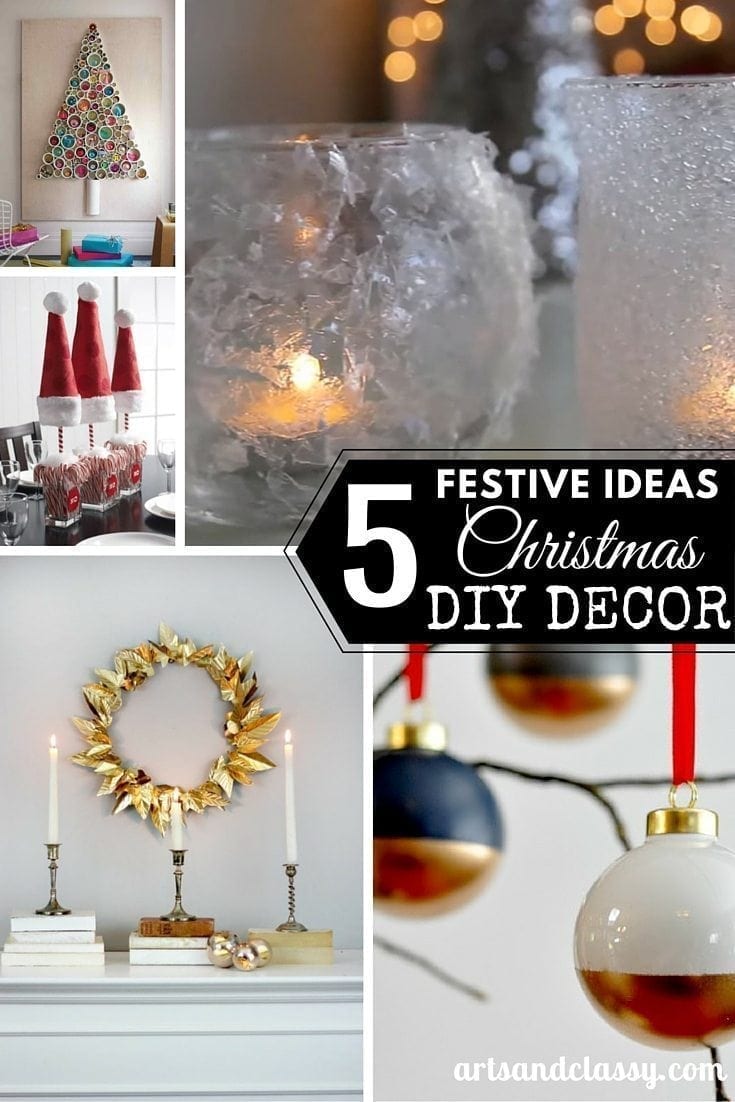 DIY projects are usually less expensive and just as stylish as store-bought decorations, and you'll be able to customize your decor to match your theme perfectly.
1. Gold-Dipped Ornaments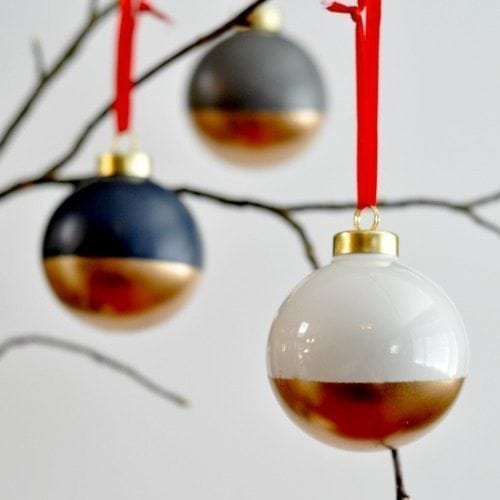 For an elegant and easy DIY Christmas decor project, make these gold-dipped ornaments. Start by picking up some porcelain ornaments from your local craft store as well as some acrylic, multi-surface paint in the colors of your choice. You can either do the traditional Christmas colors or go modern and sleek. Use painter's tape to cover the top third of the ornament then spray paint the bottom part of the ornament with metallic gold spray paint. Let it dry and you're done!
2. Embossed Foil Leaf Wreath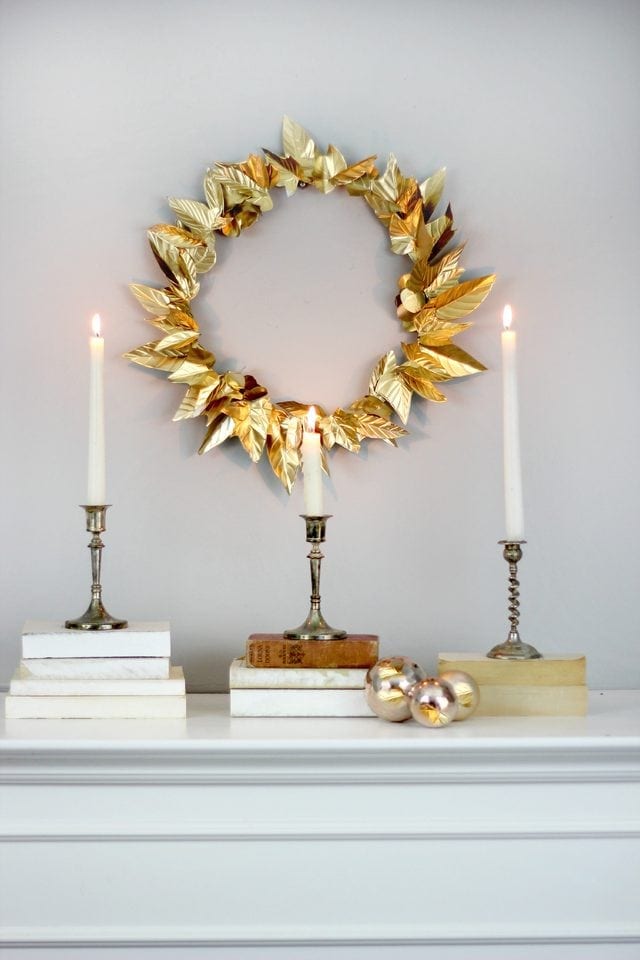 Tin foil isn't only for baking and covering leftovers. It can be used to create a stunning and stylish embossed wreath for you holiday home. Simply use a pen to draw leaf and flower shapes on your tin foil and cut them out carefully. Then spray paint them with a metallic gold spray paint and hot glue them to your wreath form.
3. Modern PVC Pipe Tree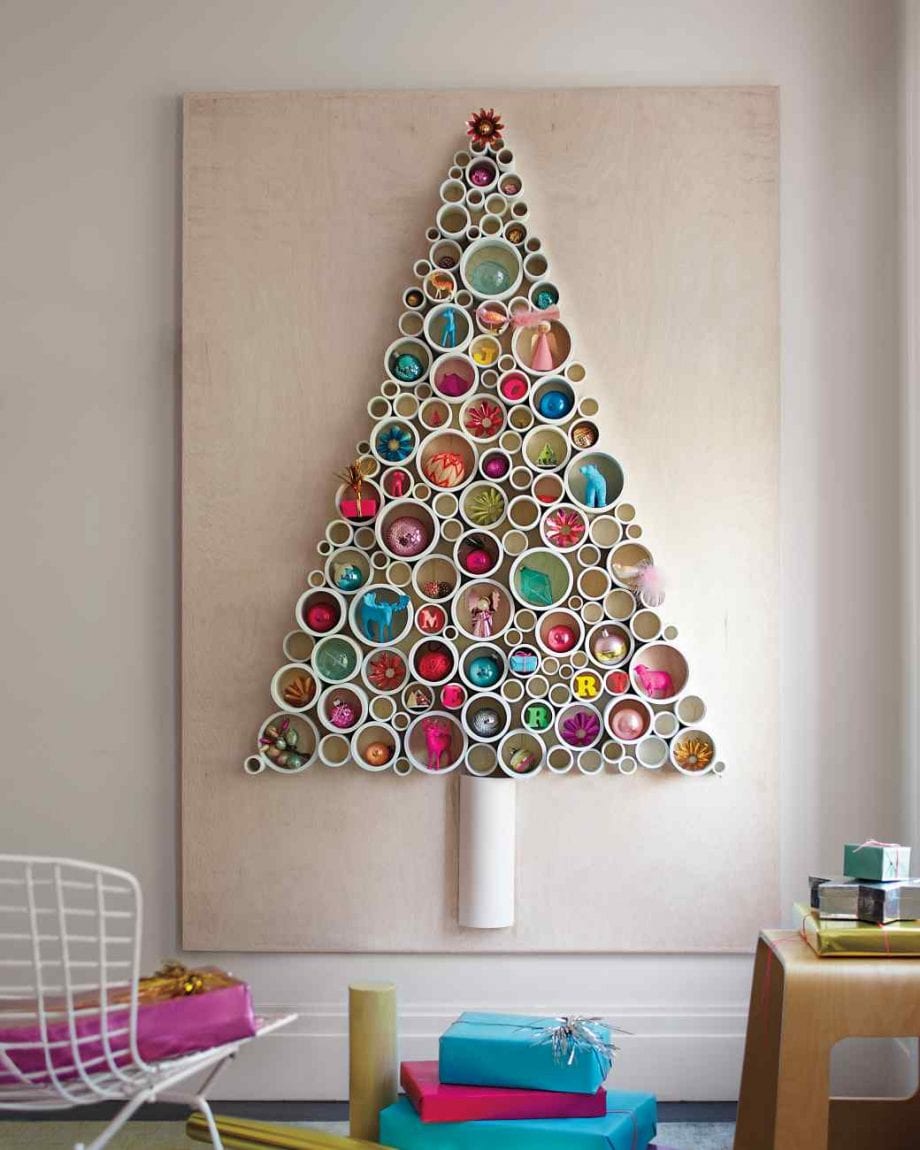 If you don't have space for a standard Christmas tree but you still want a modern-looking tree, make your own out of PVC pipe! You'll need a miter box saw or pipe cutter to make this, or you can try making it out of old shampoo and lotion bottles of varying sizes. You can use spray paint to make sure all of your pipes or bottles match, and if you're looking for a touch of traditional color, try spray painting them all green.
4. Frosted Christmas Candle Votives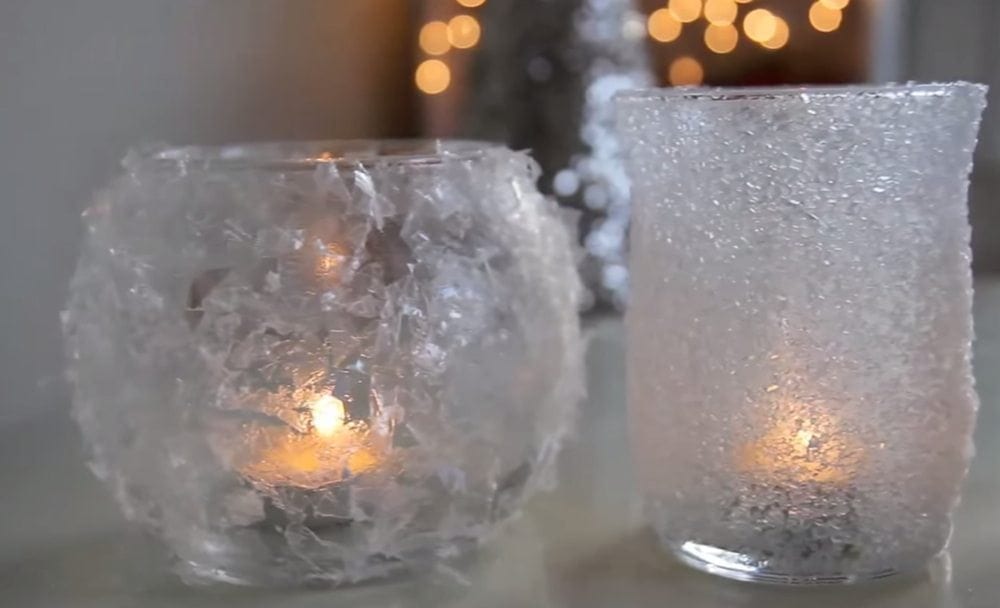 Whether you live in a cold area or not, snow is a well-known symbol of the Christmas season. There are two ways you can create snowy, frosted Christmas candle votives. Both involve Mod Podge. One uses fake snow while the other uses epsom salt.
5. Santa Hat Centerpiece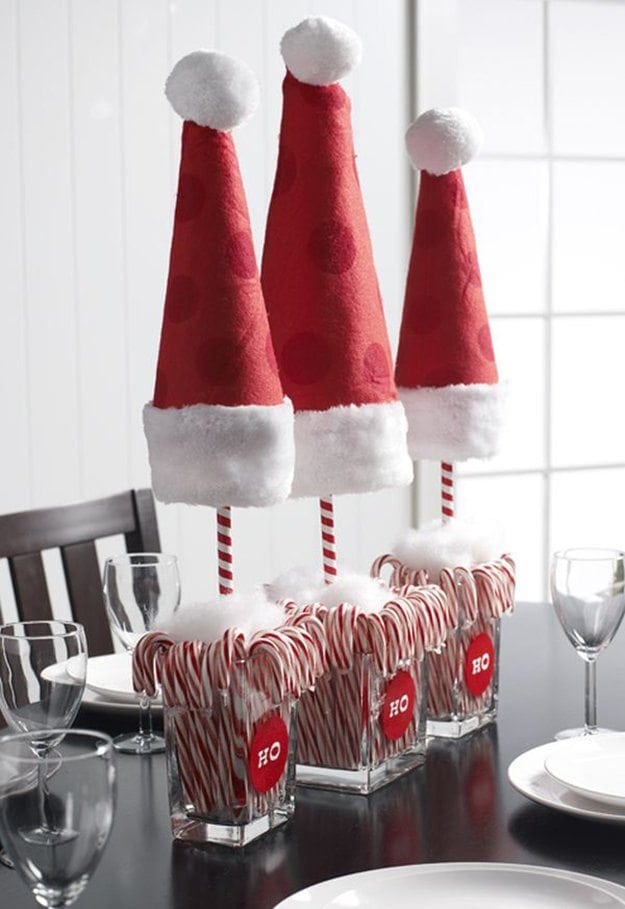 Create your own festive table centerpiece with candy canes and santa hats. Paint or wrap ribbon around wooden dowels and stick one end into styrofoam or a floral block and use candy canes to hide it. Then put the santa hat on the other end of the dowel. Cut circles out of red felt and use a white marker or paint to write festive words. Hot glue the felt circles to the glass vases and you have a quick and stylish Christmas centerpiece.
---
Article written by Kelly Mahan, also a writer for homeyou.com, a company that connects homeowners to reliable, affordable and professional contractors for their home improvement projects. Check more on Instagram, Pinterest and Twitter.