Many people and organizations are moving away from conventional offices and work hours and today, we can see that lately working at-home/telecommuting is on the rise. And frankly, it is better that way.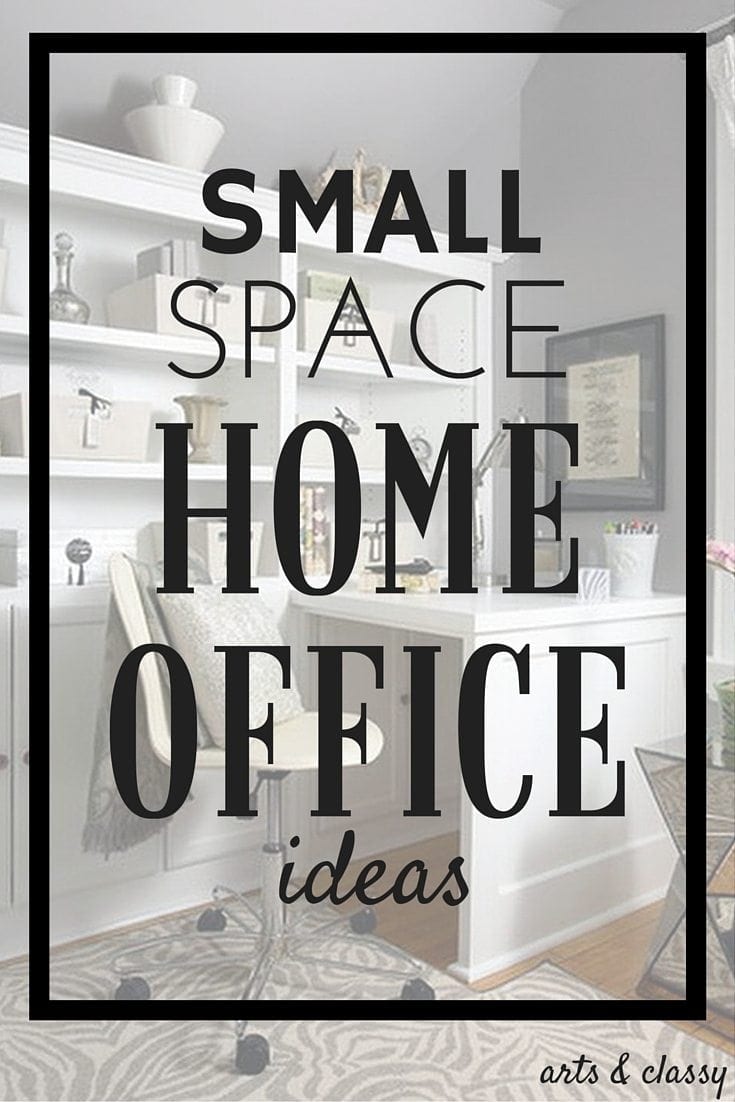 It is quite easy to feel at home in your office, when your office is at home. Still, it is very difficult to make your home feel like an office. How to find the needed balance, especially in a small and cramped space? Here are some ideas.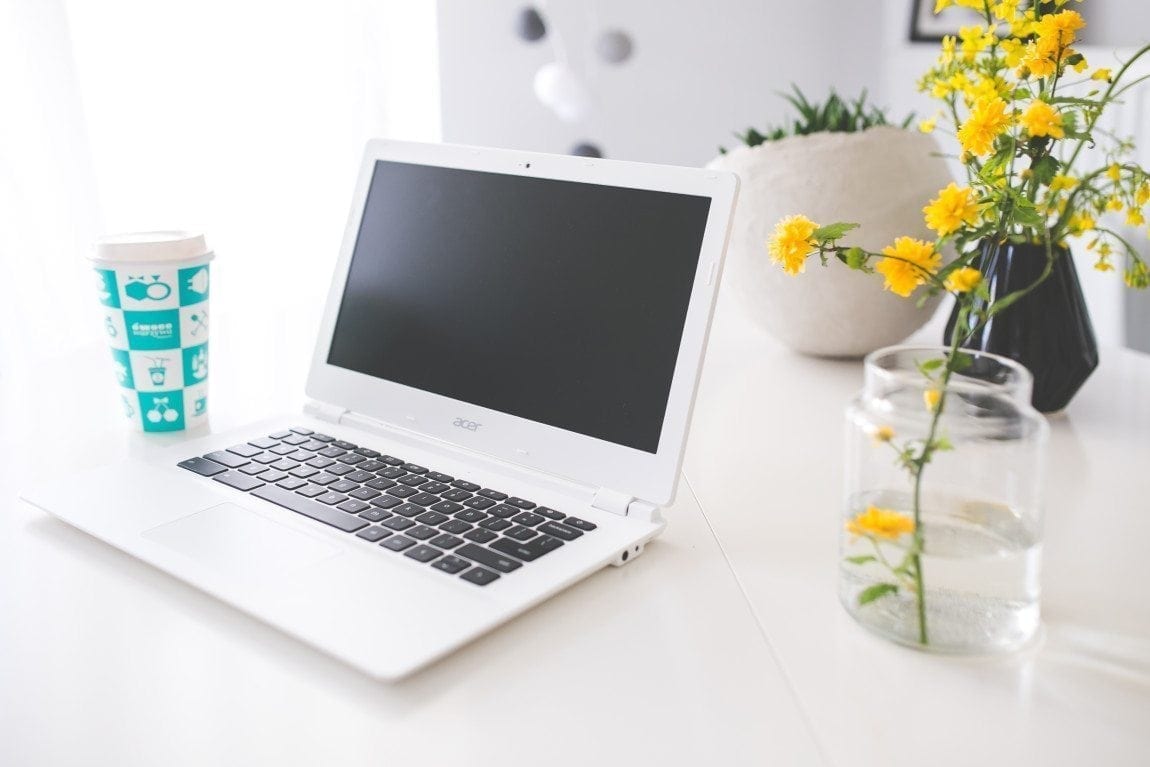 Neutralize!
There is nothing like neutral color palette to make a tiny space look enormous. It is because it enhances the light more than any other palette and does not steal too much focus from the rest of the room.
If you want to create an illusion of ceiling height, paint the walls neutral colors and the ceiling white.
Accentuate! 
Neutral palette is great, but if you do not want the entire room to be swollen up in a sea of bland and dull colors, you should add a few accent pieces which will add your home office a much needed dynamic.
You can do that with shelving, desk, chair or some simple accessories, such as flower pots.
Make It Warm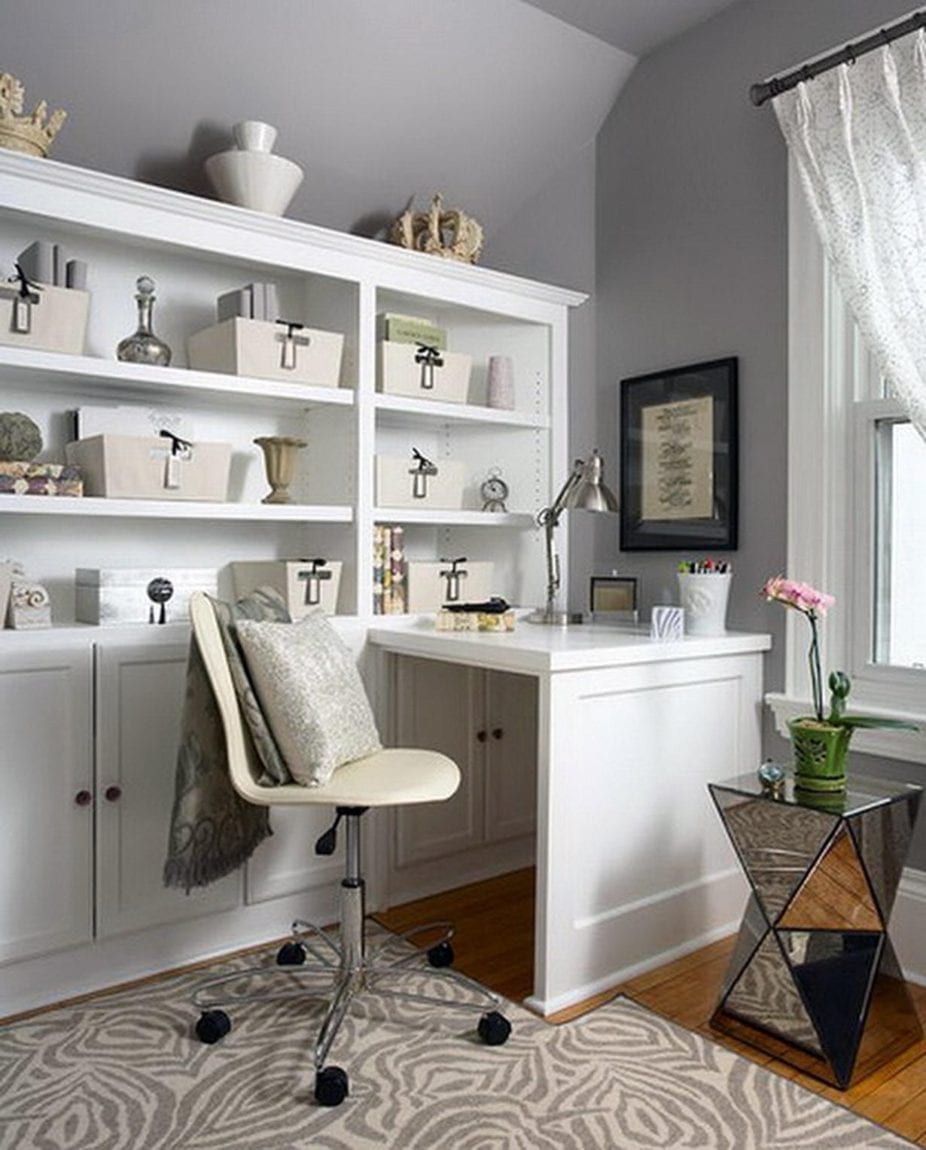 Now we come to the part when it is definitely an office but it needs to feel like home, to help inspire you and boost your productivity.
So add some of that coziness with some warm colored cushions, shag floor rugs, curtains in warm brown shades or some other color that evokes similar feel (orange, yellow, reds, etc.) and other comfy items throughout the room.
Multipurpose
A desk is the place where you keep computer, shelves are for books and chair is for sitting, right? Yes, but there can be more to it. If you, for instance, find some desk with inbuilt storage space or shelving, you will save a lot of space.
Multipurpose furniture (e.g. chair – magazine holder) is all the rage for people wanting to get the most out of their petite rooms.
Go Up!
Storing items in vertical units is the fastest way to maximize your storage space. Besides being practical, vertical storage can also be a decorative solution. You can use anything from hanging storage solutions to regular narrow but tall storage units.
You would be surprised how much these simple updates can make your home office appear larger. That will not only affect the quality of your work, but also your overall mood. In the end, there really is no place like home, right?