Have you ever been on a budget so tight that decorating it doesn't really seem to be workable?
If so, don't worry. I have been there. I have some amazing inexpensive and FREE ways to make your apartment look nice. Styling your apartment the DIY way, will create a lot of conversations about your unique decor when you have people over.
A little about my own experience with decorating with little to no budget…
I moved home after college because I have about 10k in credit card debt. Thank goodness my parents were so willing to help me fix this situation because I was drowning financially. It took about a year and a half, but I did it. I paid it all off!!
After getting myself out of the debt, I was so ready to be a out of my parent house. I love them, but our relationship is better when we live under separate roofs. Ya'll hear me on this one? 
What Arts & Classy is all about is proving that you do not have to have a large budget to get the room of your dreams! This includes problem solving when in an apartment. I am a renter and I have to work around limiting rules to still achieve the look I want!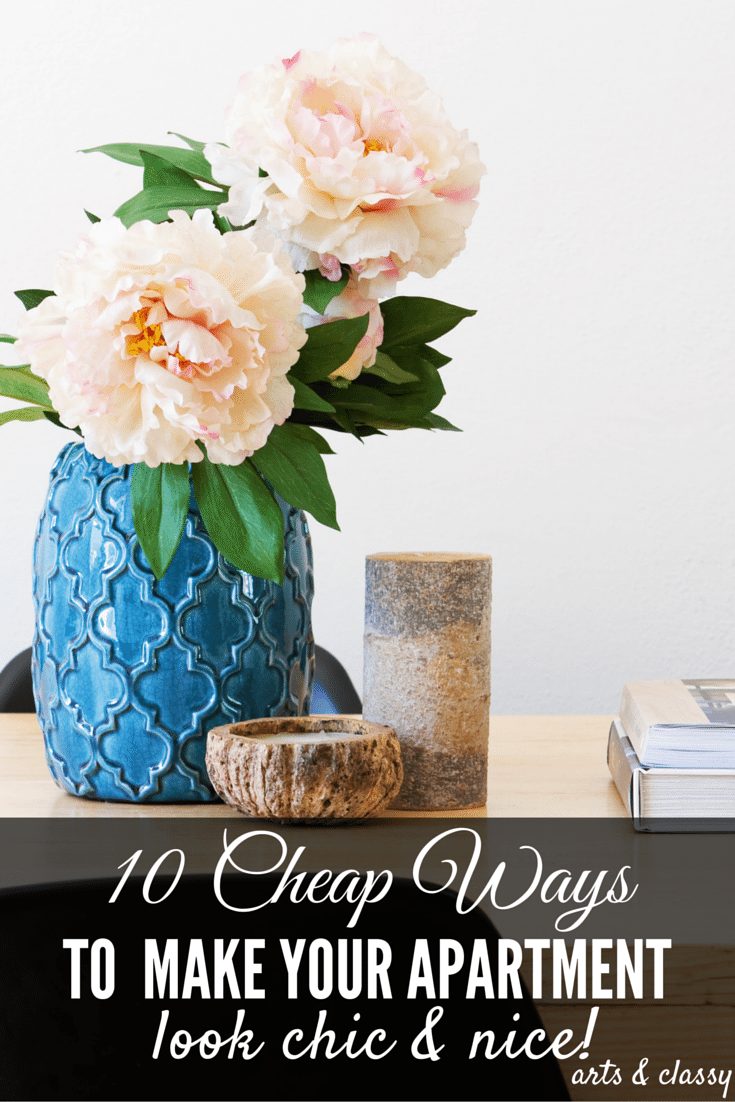 Here are 10 tips on some cheap ways to make your apartment or home look nice!
*This post contains affiliate links. At no additional cost to you, I have linked directly to products to help you tackle these projects in your home. If you make a purchase through my link, I will earn a small commission which goes towards keeping A&C running and operational. Thanks for your support!
1. Reuse items you have around your house for other useful things.
Here is a great example of reusing an amazon prime cardboard box:
Cardboard box cut off flaps on the top.
Use hot glue gun, hot glue sticks, rope, and wrap the entire box row by row.
Create a liner for the interior.
Use as bathroom storage, blanket storage, or shelf storage.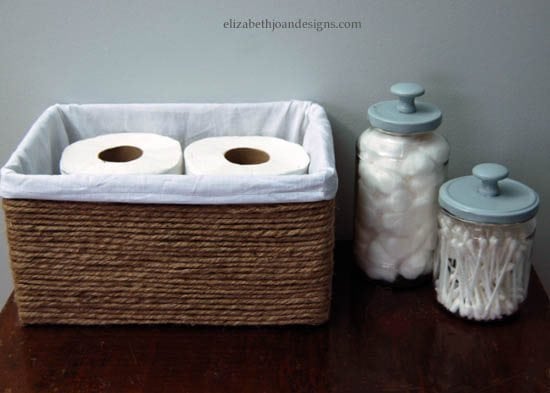 2. Create a coffee & tea station
Creating a simple station for you and your guests gives off a sophisticated and homey feel. Make your apartment look more sophisticated with a station like this one, or you could also use a small cart of if you don't have enough counter space.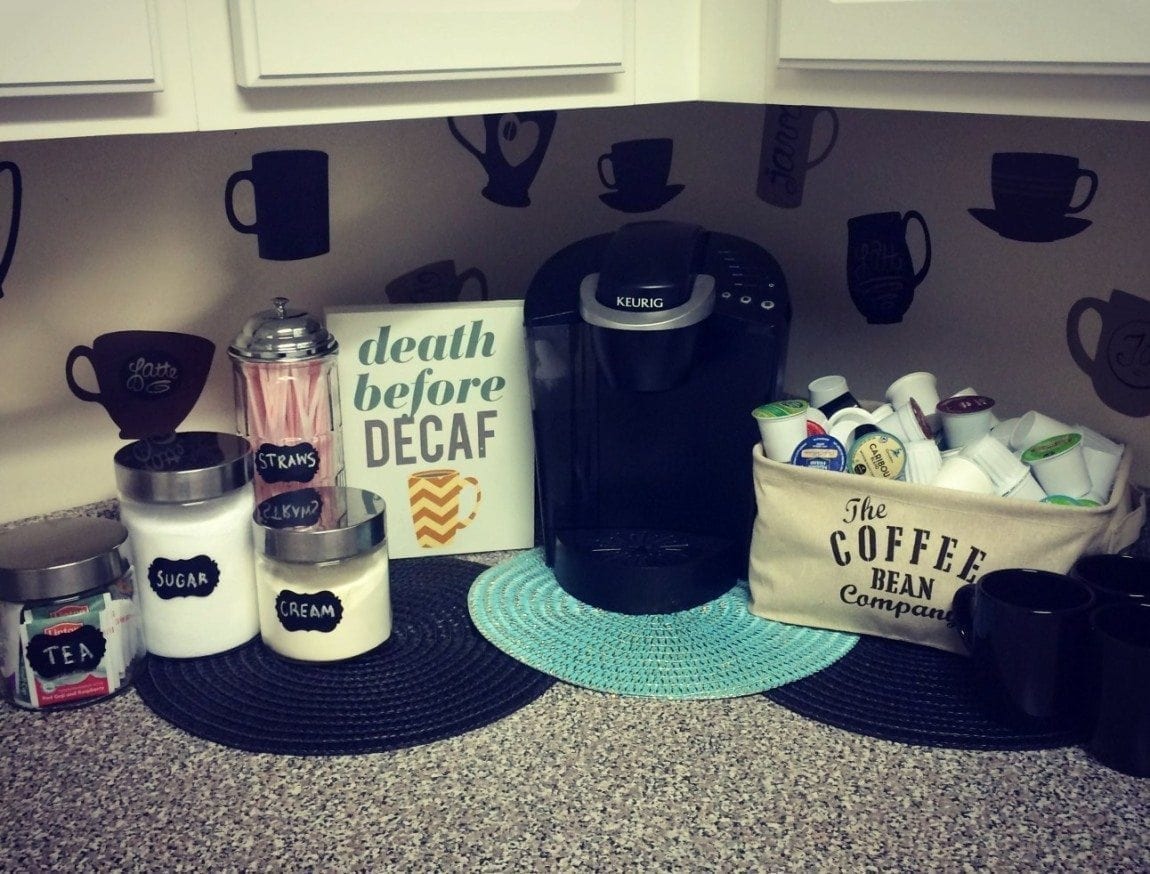 Where to purchase items like these for cheap!

If you are looking for a fun DIY project, you may enjoy my wooden tray repurpose DIY for my coffee station in my apartment.
3. Create some wine bottle crafts in instead of spending money on expensive vases.
You can do a lot with this idea. Here are a few example of the the route you could take.
Supplies you would need for any of these DIY's: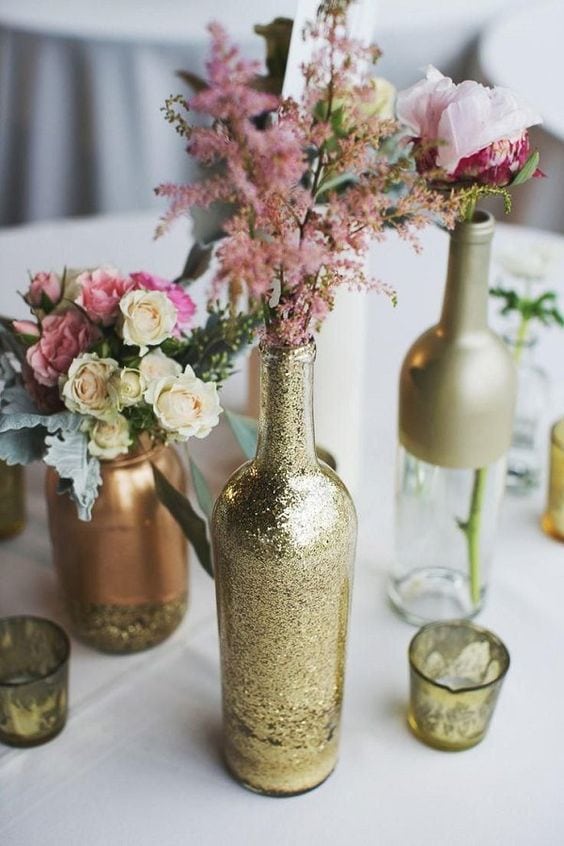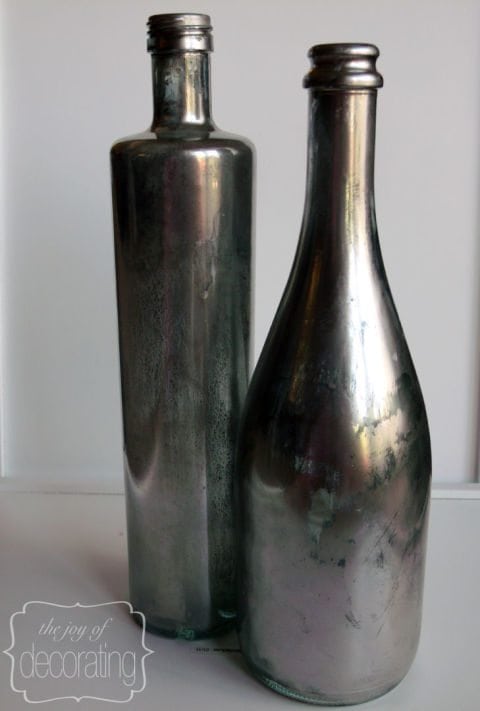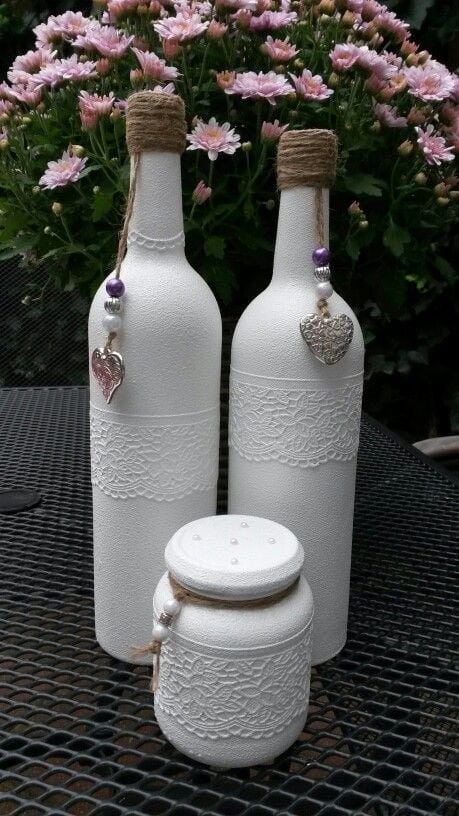 4. Organize your bathroom with cheap containers.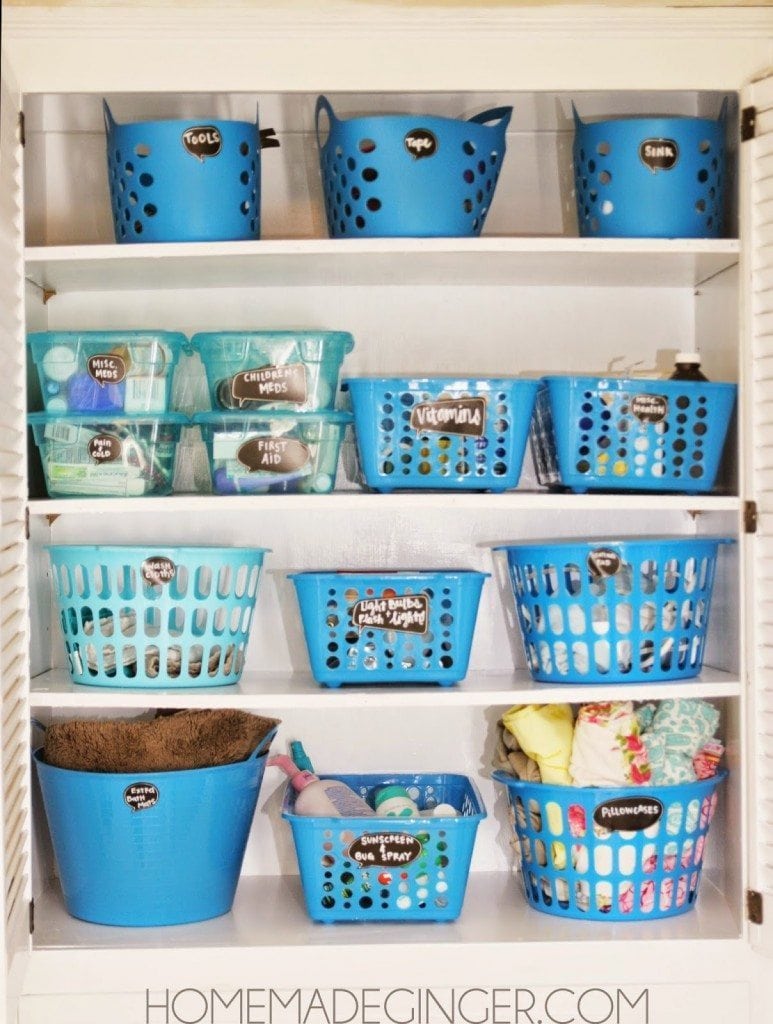 Organizing your bathroom storage and linens doesn't have to cost a lot. You just need to create a system in your organizing. Yeah I know… The Container Store has a lot of pretty stuff. But if it isn't in your budget, the Dollar Tree will work.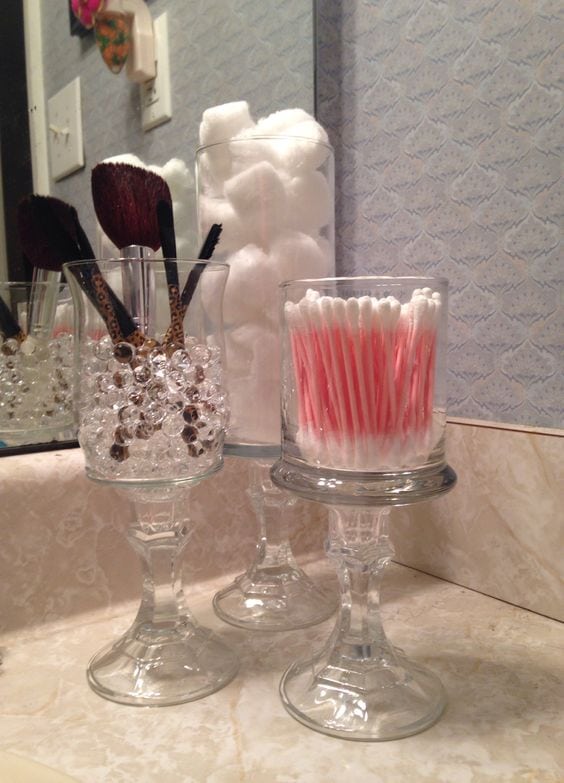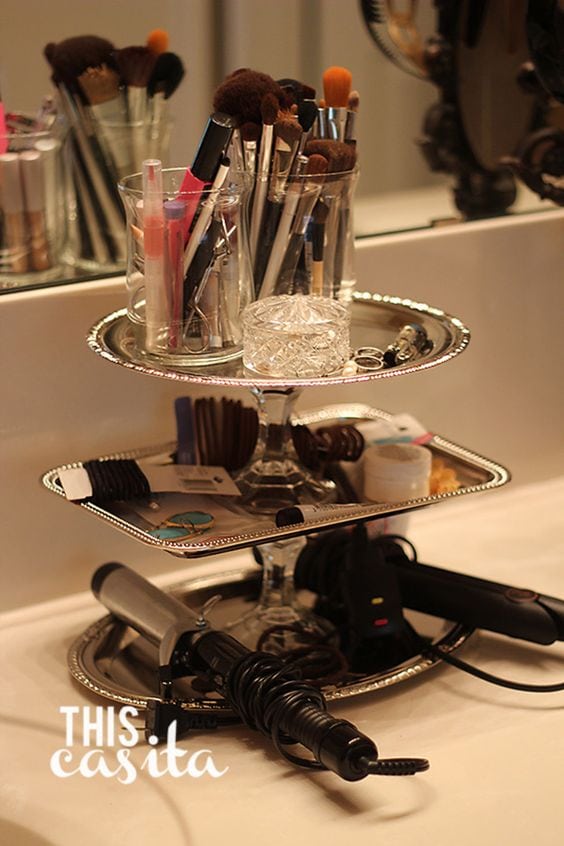 5. Shop at TJmaxx, Ross, & Marshalls for really inexpensive accent pieces that you can purchase for a like $5-$10.
They also have a killer clearance aisle where sometimes you can find the perfect piece of decor or furniture.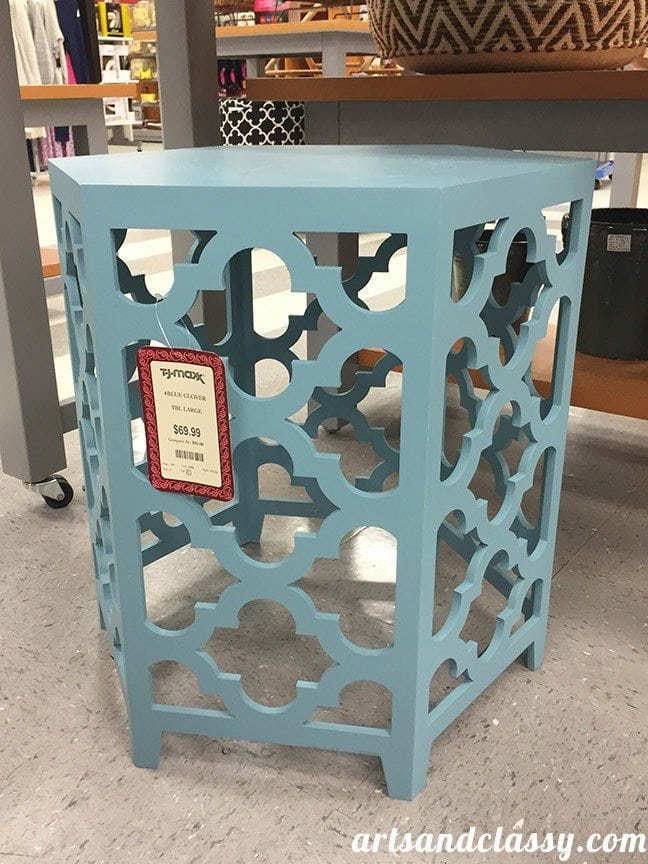 I also love to purchase candles from these stores. They always have super fragrant candles for just a couple dollars!!
6. If you have dated counter tops, cover them with contact paper.
This DIY works for both your kitchen and bathroom counter tops. You can easily buy contact paper in an marble, granite, or even solid color to cover your counter tops. This project doesn't cost much to do, but makes a big impact!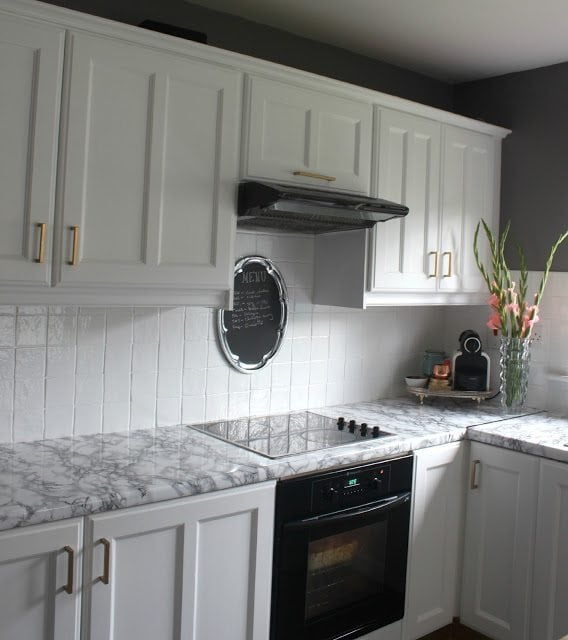 7. Use or create your own throw pillows.
Accent pillows are great to use to add some class to your space and they are easy to trade out as the seasons come and go. Why no make a cute custom typography pillow for your home? Or make a plush accent pillow? No sewing machine required!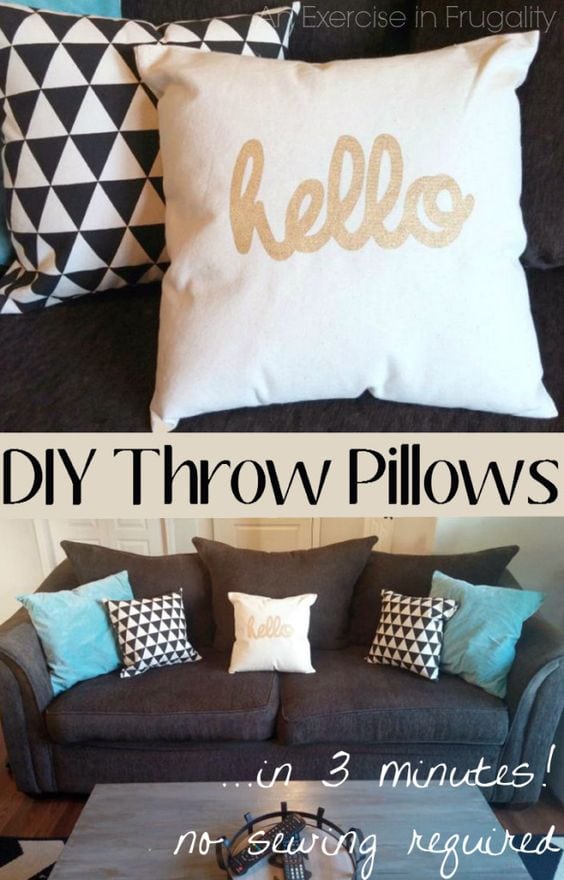 If you wish to purchase, you can get an accent pillow insert and just purchase new pillow cases as the seasons change.
This is also a cost effective way to add class to your space but you can easily customize your apartment with them.
8. Use washi tape to add some class to your walls and doors.
Washi tape is a renter best friend. I have seen it used  in some many ways in apartments I have seen on pinterest. I actually used washi tape to spruce up my boring white doors in my apartment.
You can also create a chic typography framed stripe art piece with some gold washi tape.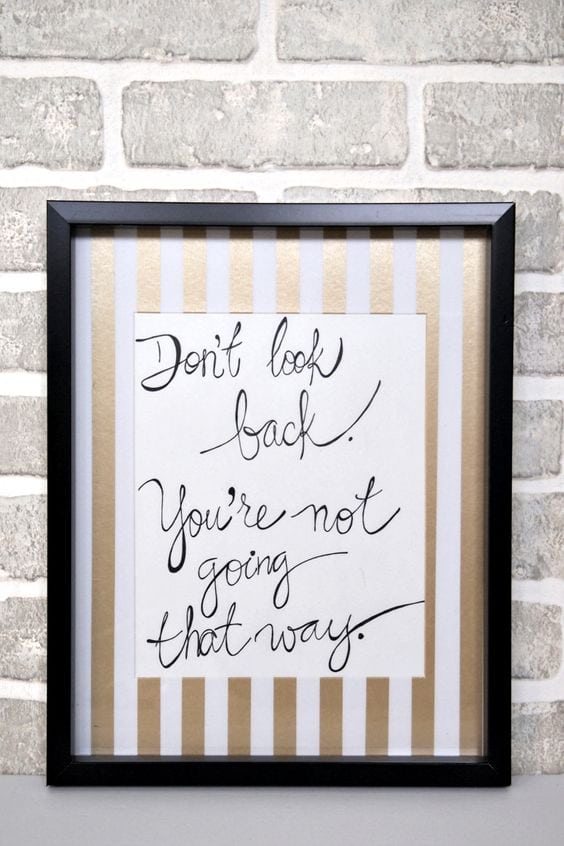 You can take black washi tape and create a chic striped pattern for pillar candle to give this some pop!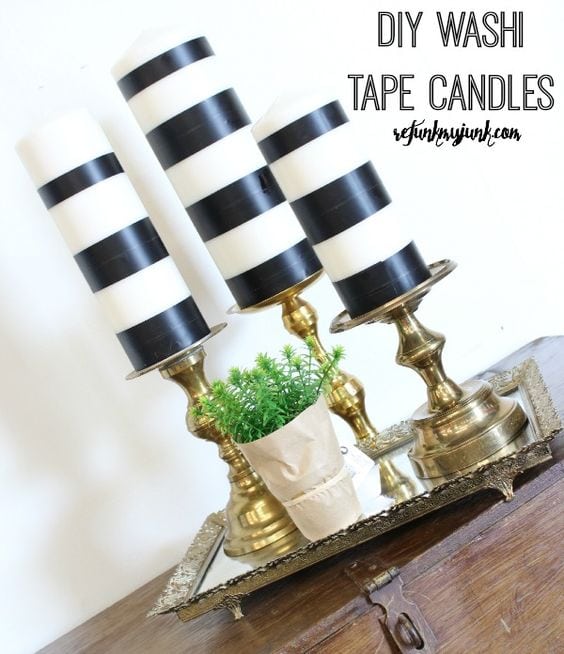 Can afford frames? Just use washi tape to give the illusion of frame in your apartment.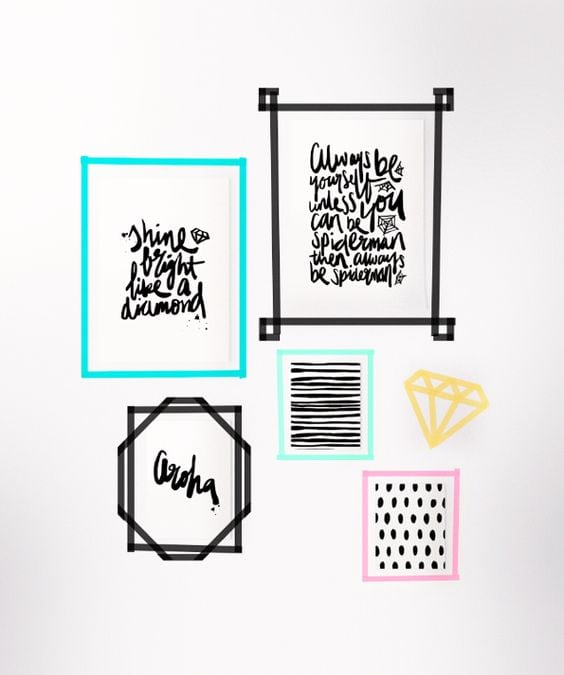 This DIY project goes hand in hand with the coffee station. Use washi tape on mugs with a little mod podge to seal your design and you will have some custom mugs to charm your home.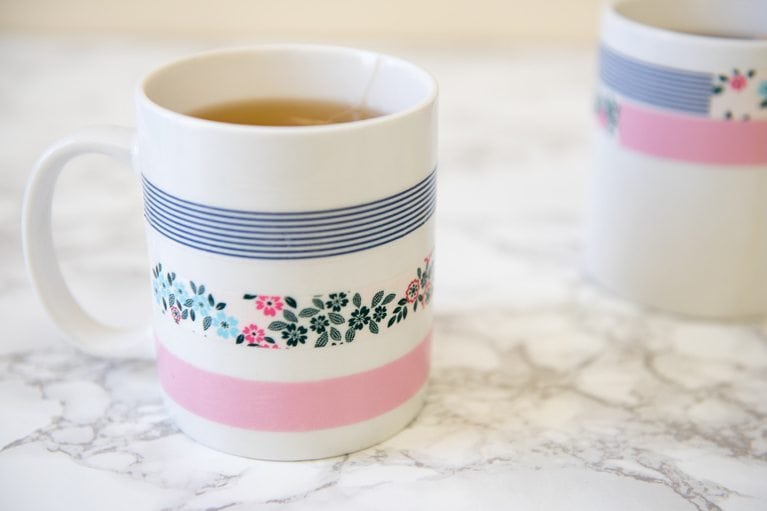 You can use thicker black washi tape to create a classy striped accent wall!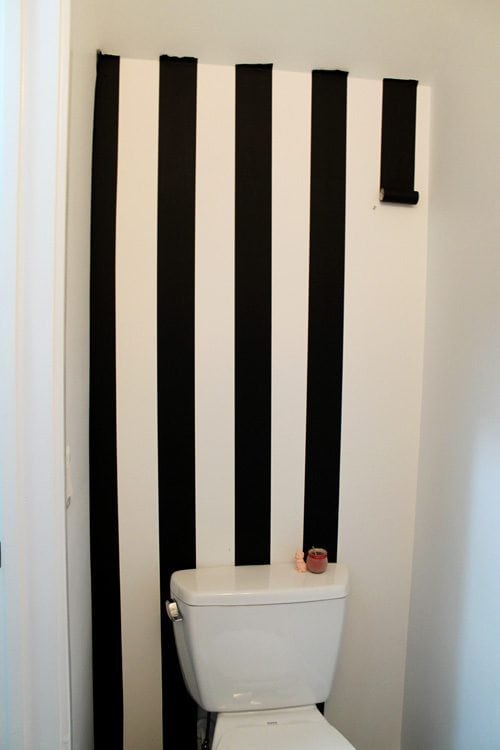 9. Create a formal entrance way that works for your space.
Everyone needs a place to put their shoes and their stuff when they walk in the door. By creating an entrance way, you will instantly make your guests feel more at ease and you will have less clutter around your home.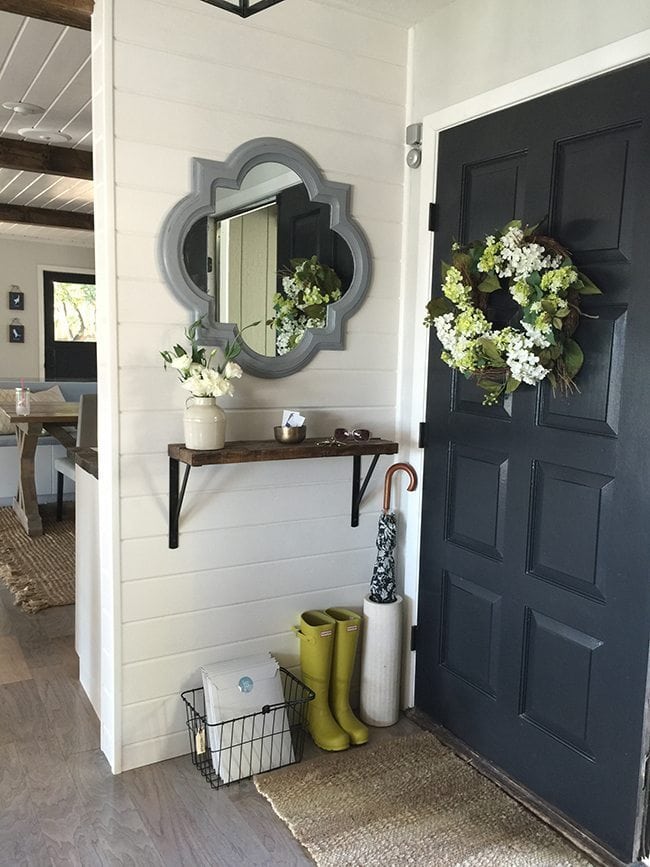 I love how this blogger used command hooks for this mudroom.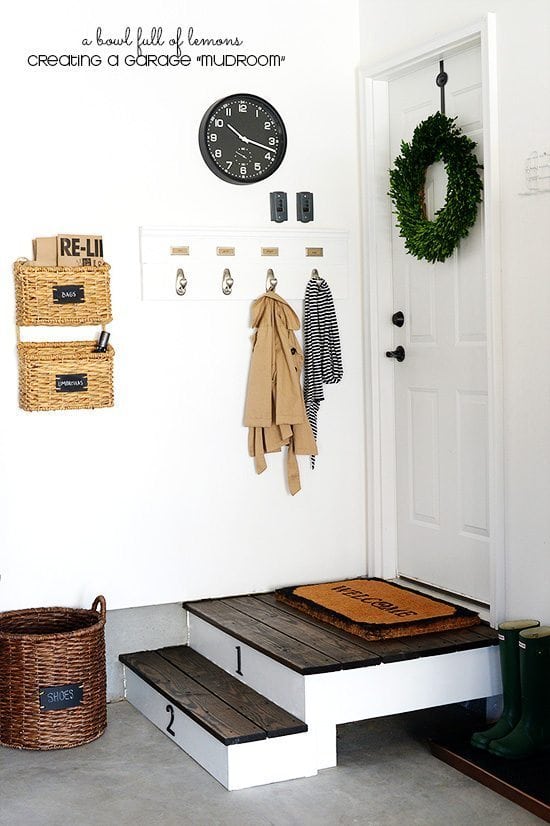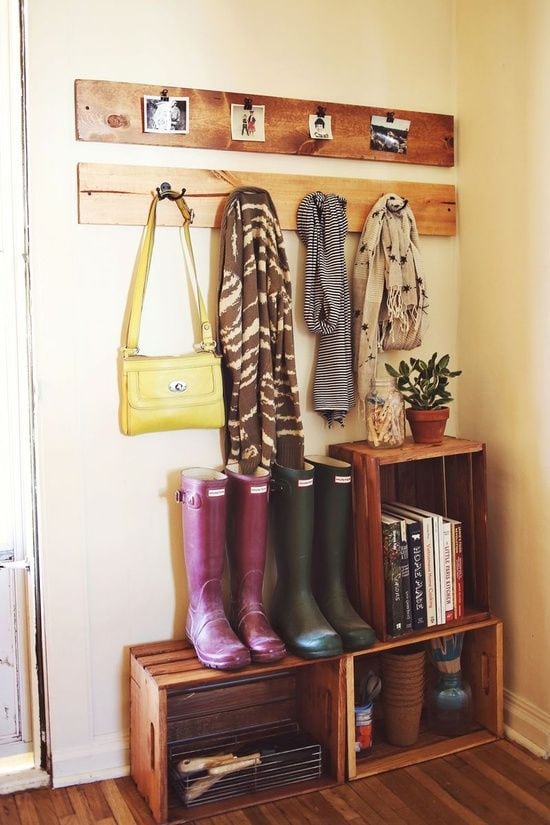 10. Use pretty labels to organize your kitchen and bathroom.
Everything needs a place. By labeling your storage and organization systems you can continue them. However, it does have to be boring. You can make your labels really pretty. Chalkboard labels are always my go to.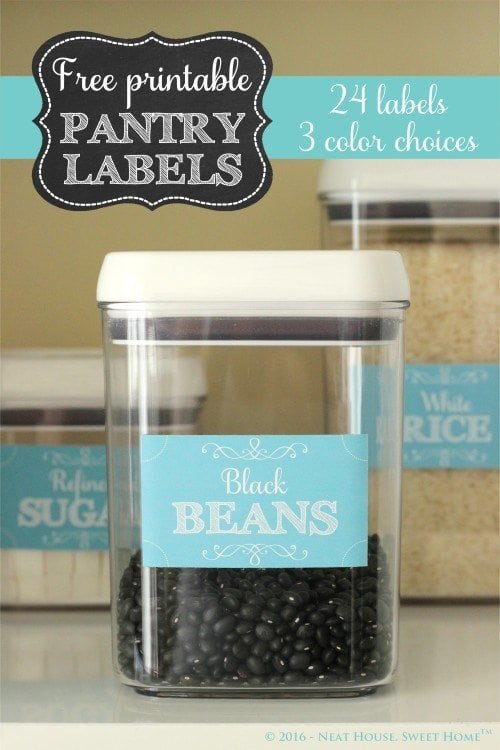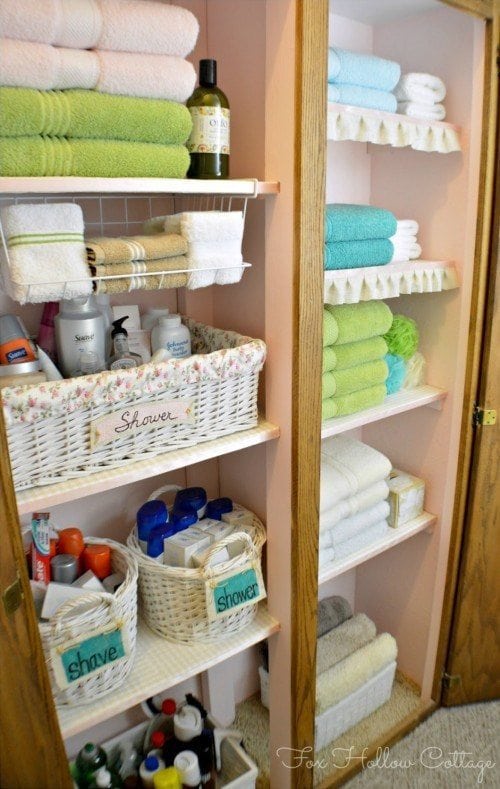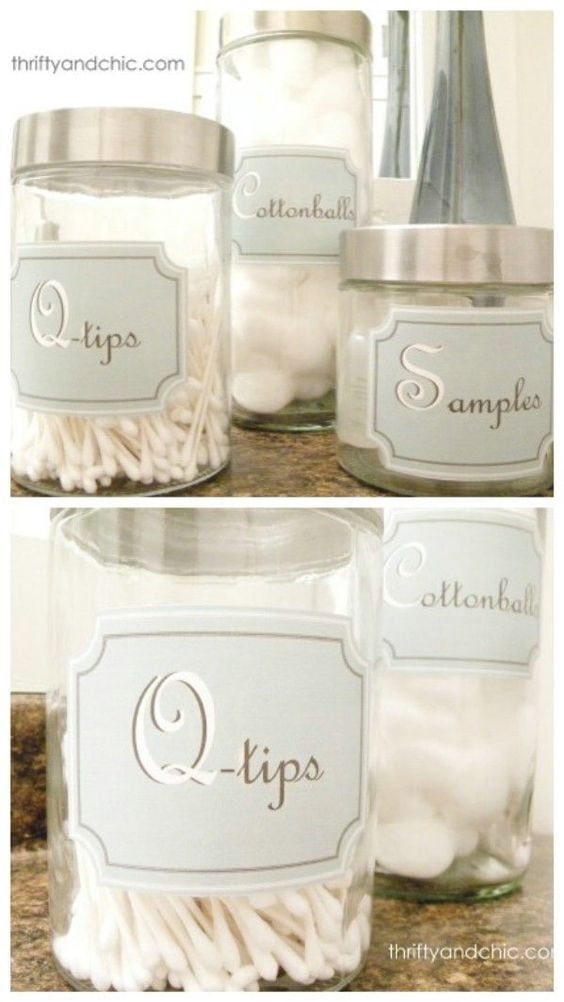 These easy tips will help you stay within budget and will help you transform your apartment into something you will be proud of! Something you will want to show off to your friends.
What tip was your favorite? Let me know in the comments below.