It is amazing what you can achieve in just a weekend and if you want to try and transform your home in just 48 hours in between work, here are some projects that you should find manageable.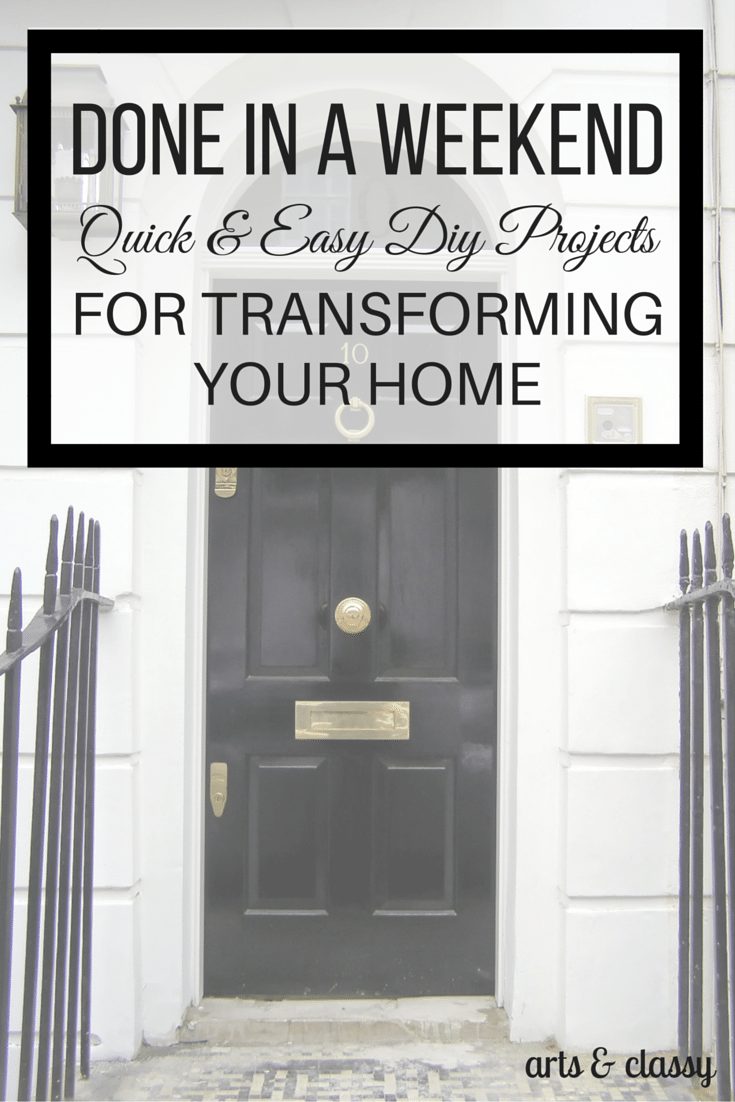 If you like to brand shop then there are plenty of accessories and finishing touches you can add from bedding ranges available online and great names like Vera Wang™ to choose from, so here are some ideas to fill your weekend and give your home a makeover.
Boost your curb appeal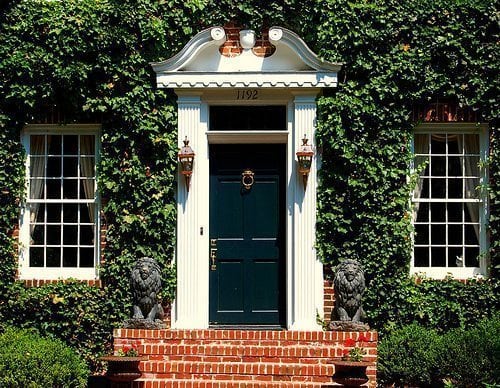 First impressions count and if you want to make an impact with your property, the first place to start is the front door.
Take a look at your front door and ask yourself whether you would buy the house if turning up on the drive for the first time?
You may not be planning to sell anytime soon but it still helps to lift the feel of your home in an instant if you arrive back each day and are greeted by a shiny and welcoming entrance area. This is a job you can tackle in a weekend, with a fresh coat of paint and some different fixtures and accessories.
A nice bold color like a vibrant red or blue will lift any door and a simple touch of replacing and updating your house number or sign will help, as well as adding a few plants or maybe a new light fixture for the porch, together with replacing the knocker and mat for a quick transformation.
Create a functional workspace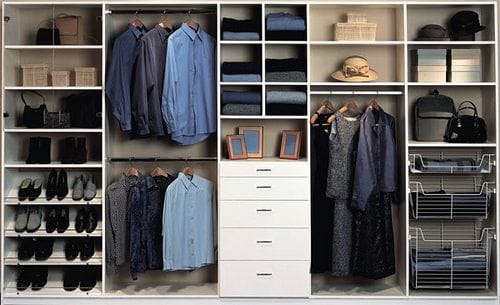 Another weekend project worth considering if you have a closet that is seriously underused at the moment, is to repurpose it and create a home office for yourself.
You will simply be amazed how something as small as a two-by-six closet can be transformed into a functional workspace in no time at all.
You might have to arrange a power source there if one isn't to hand already, as you will want to be able to plug a desk lamp in and any other devices like your laptop. Use the space at the back of the doors to store odds and ends by using a pegboard and cork, which will help keep clutter off the desk.
A nice colorful rug and a few finishing touches and you will have an instant workspace every time you open the doors, which is surely better than being attacked by clutter falling out when you venture inside.
Brighten up your walls
A quick coat of paint can make all the difference to a room and it shouldn't take you all weekend to paint a few walls.
If you don't want to change the color or just want to refresh the look, you could consider using stencils on one of the walls to make a feature. With clever use of stenciling, you can change the look and feel of a room and when this is done, you can concentrate on adding those finishing touches like some new pillows or some other accessories that you have had your eye on for a while.
---
Lilly Rees is a freelance writer who enjoys home decor, cooking and a nice glass of wine once the kids are in bed! Always working on a DIY/Decor project in her own home she often writes about her ideas and experiences.