I love the look of a shabby chic bedroom. It is so whimsical and the brilliant use of old and new worn pieces just pairs so wonderfully in a space.
Usually I would recommend shopping at thrift stores of flea markets, but now shabby chic has become a little more mainstream which makes it more affordable for you!
Creating a shabby chic bedroom probably doesn't cost as much as you think. In fact, shopping on line has become one of the most cost effective ways to shop these days. I thought I would curate a meaningful mood board for your shabby chic bedroom needs.
If you are on a tighter budget, this is the shopping guide for you.
This post contains affiliate links  at no additional cost to you. It helps to keep this blog up and running. I appreciate your support.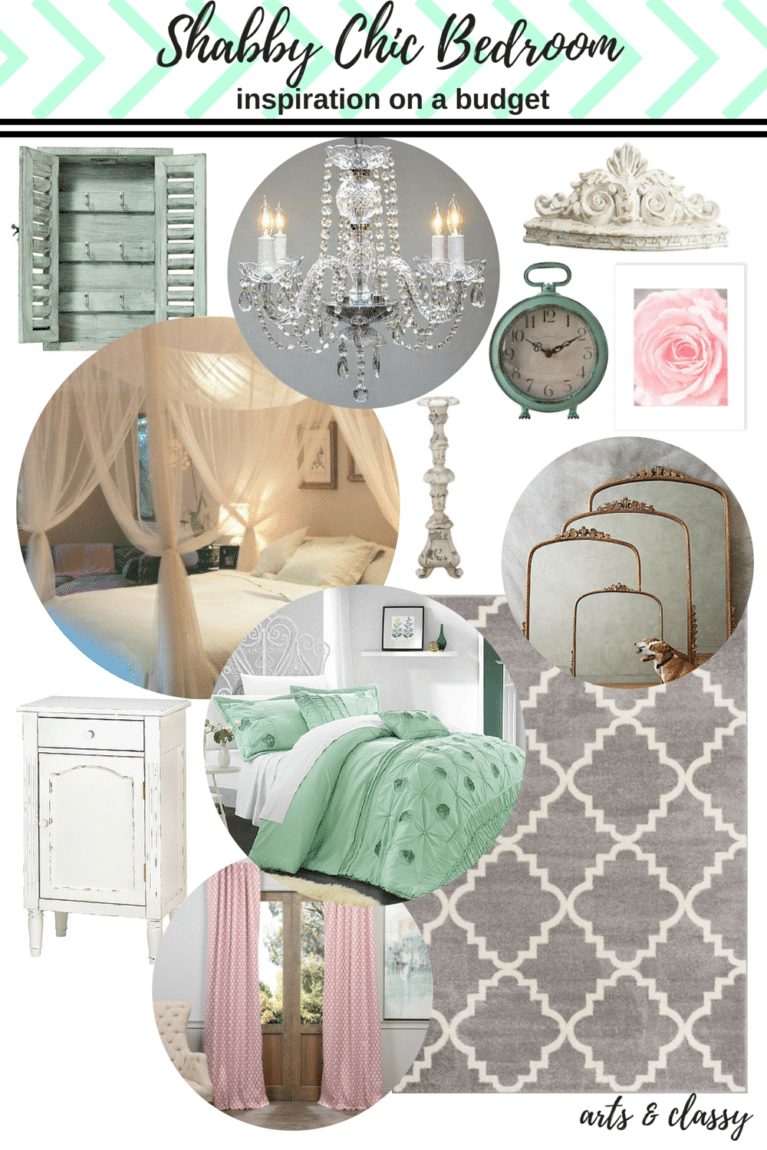 Here is your shopping guide…
Creating the shabby chic bedroom of your dreams can be done and the best part is that it won't cost too much to make it perfect. I would absolutely say to add your own special touch to the space. Be creative and add something with a story to your bedroom. Conversation starters really make the room unique.
Please let me know if you have any questions or concerns in the comments below. What is your favorite piece from this guide?