Summer is almost here. Although it doesn't quite feel like it here in Southern California. Mostly because of the June gloom that we experience every year. I am not complaining. I actually enjoy this weather a lot. It is mild, cool, and breezy here by the beach. It's the perfect time to DIY. No heat to have to worry about.
I had a fun project idea come to me. I was inspired on Pinterest by these wooden crates that I had seen some other talented bloggers make into cute storage ottomans. I decided to do my own spin on this fun and easy project that could work in or outdoors!
With the help of my NEW Black and Decker cordless drill, I was able to create a cute new addition to my home.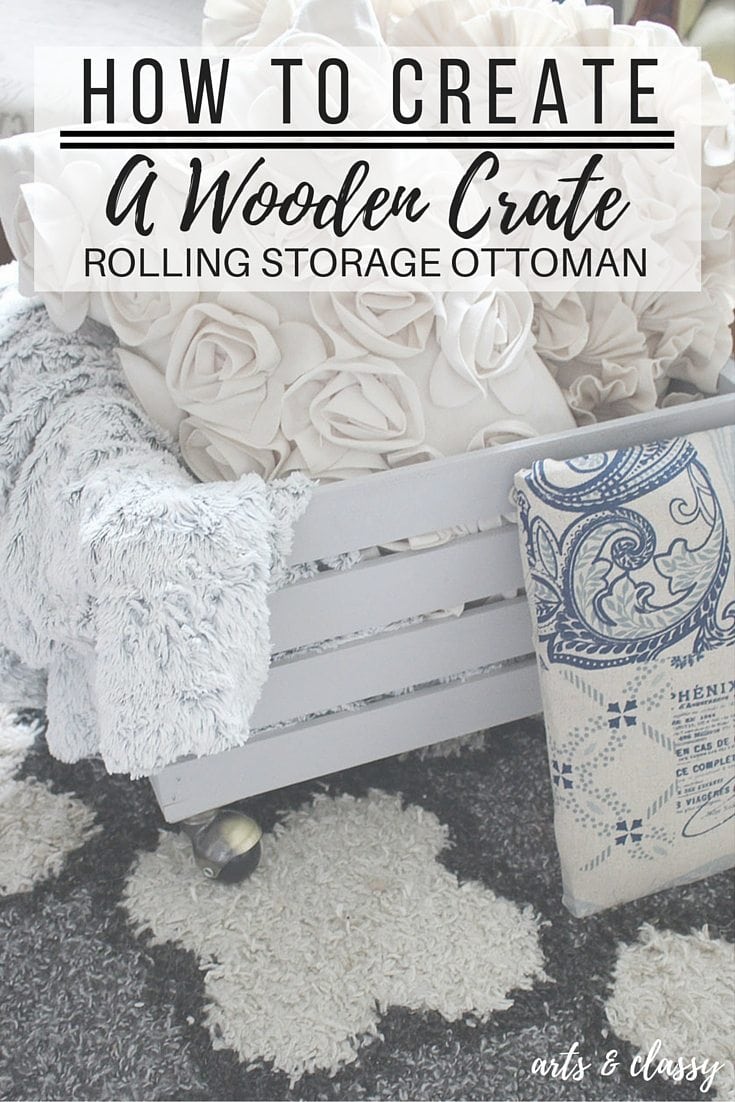 Supplies you will need for this project.
Wooden Crate (You can find them at your local larger craft store). I decided to paint my crate with a light gray, but you can stain it or leave it all natural.
4 Casters (wheels for your ottoman)
Plywood pieces 2 cut to the size of my wood crate top. Your crate may have different dimensions. Make sure to measure. I created a lip for my lid so that hinges were not required. I wanted the top to stay in place.
Batting – I wanted to prove how thrifty you can be with DIY. I took batting from an accent pillow I no longer use and repurposed as cushion on the lid.
Fabric of your choice. I used some I had in my own stock. Less than 1 yard was necessary for this project.
Spray Adhesive
Staple gun with staples
Sandpaper
Wood glue
Wood screws 1″
Measuring tape
Pencil
Metal 18″ ruler
Scissors

Step 1
Attach your wheels to the base of your crate.
My most important tool on this project my new BLACK+DECKER 20v Cordless drill. I love that it is so compact and lightweight. It doesn't make DIY taxing like heavier power tools can. This drill is perfect for smaller DIY projects.
Here is a quick video from my Instagram of how I attached them with my new drill. All you need is your 1″ wood screws to accomplish this step. It took less than 2 minutes.
Step 2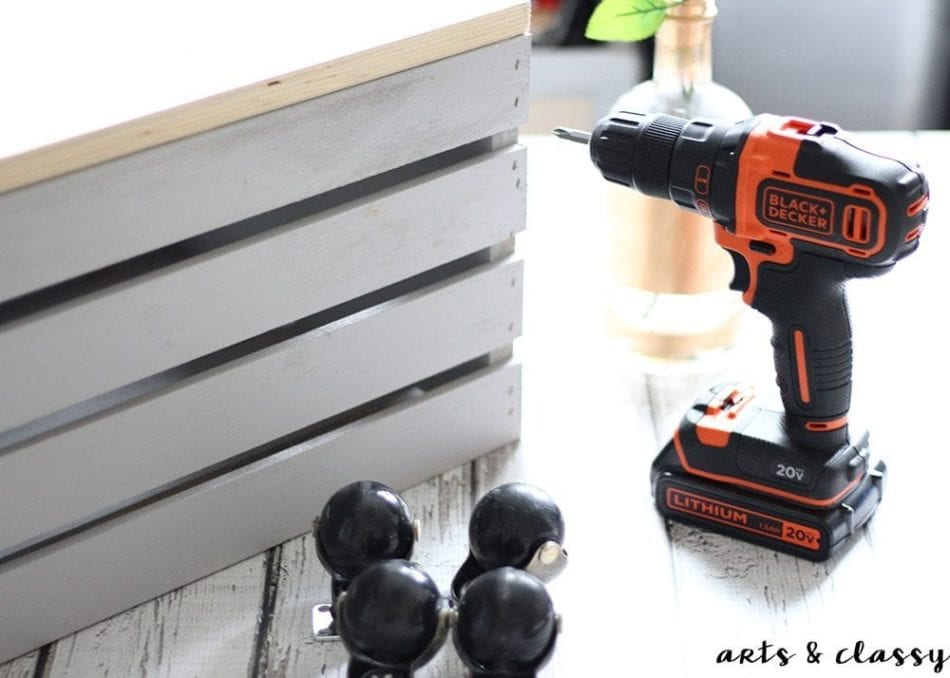 Measure out the top of the lid dimensions based on the exterior dimensions of the crate. My first piece of plywood needed to be cut to 16 5/8″ x 18 3/4."
I did this at home because I have a circular saw, but you can have your plywood cut to size at most home supplier stores like Home Depot.
I wanted my second piece of plywood for the lid to sit within the crate a little to make sure it was snug and secure. I didn't want to use hinges on this project. My second set of dimensions were 12 3/4″ x 16 3/4."
Please measure your crate prior to having the plywood cut. Don't forger to to sand the edges of the pieces. No splinters!
Then you will want to use your pencil to place and trace the edges the smaller wood piece in the right place. Take wood glue and screws to attach the two pieces together.
Step 3
Attach the batting to the top of the plywood lid with spray adhesive. I had to feng shui mine since I upcycled my batting from and old pillow. You can purchase batting in rolls and upholstery foam would also work.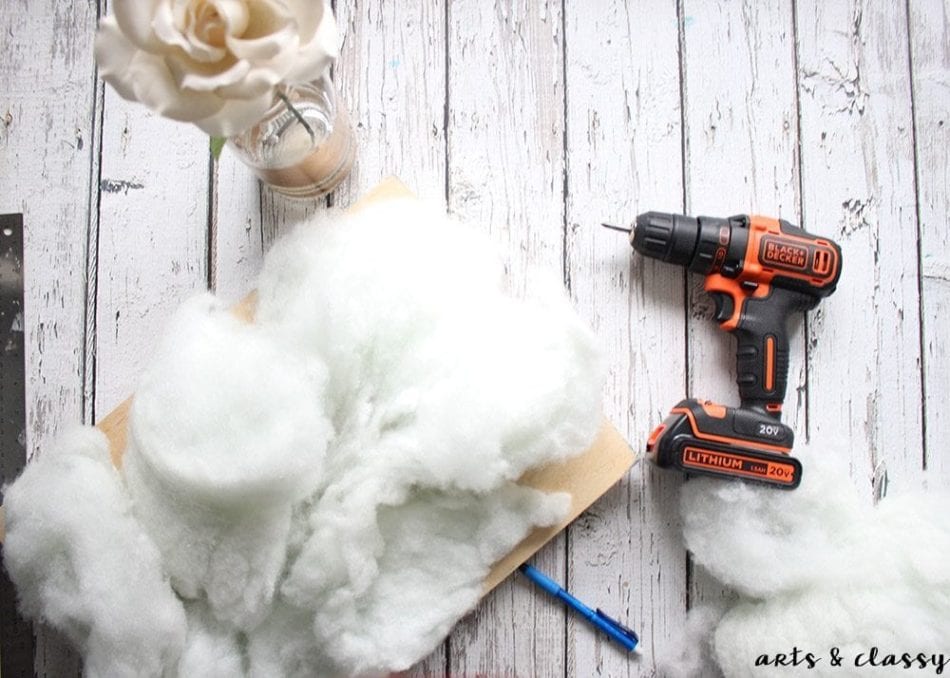 Cover your lid with fabric and secure it with a staple gun. Once you have properly secured it, trim the fabric so that there isn't a lot of excess hanging. AND There you have it.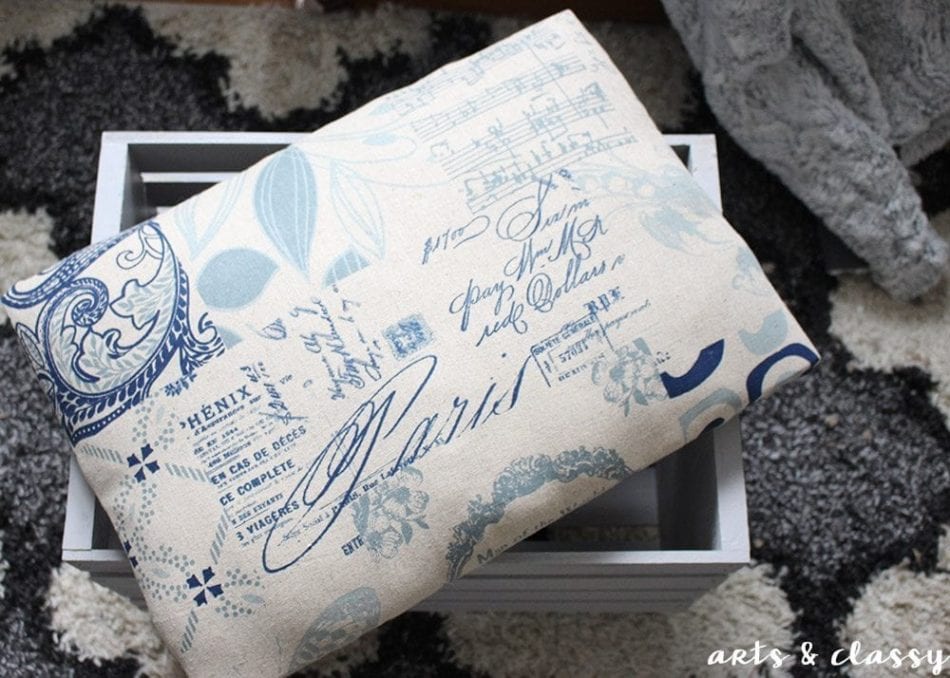 Step 4
My favorite part. Enjoy your new cute piece of dual purpose furniture. I plan on using mine for additional seating and storage of my throw pillows and blankets in my office. My cats are already enjoying it for me.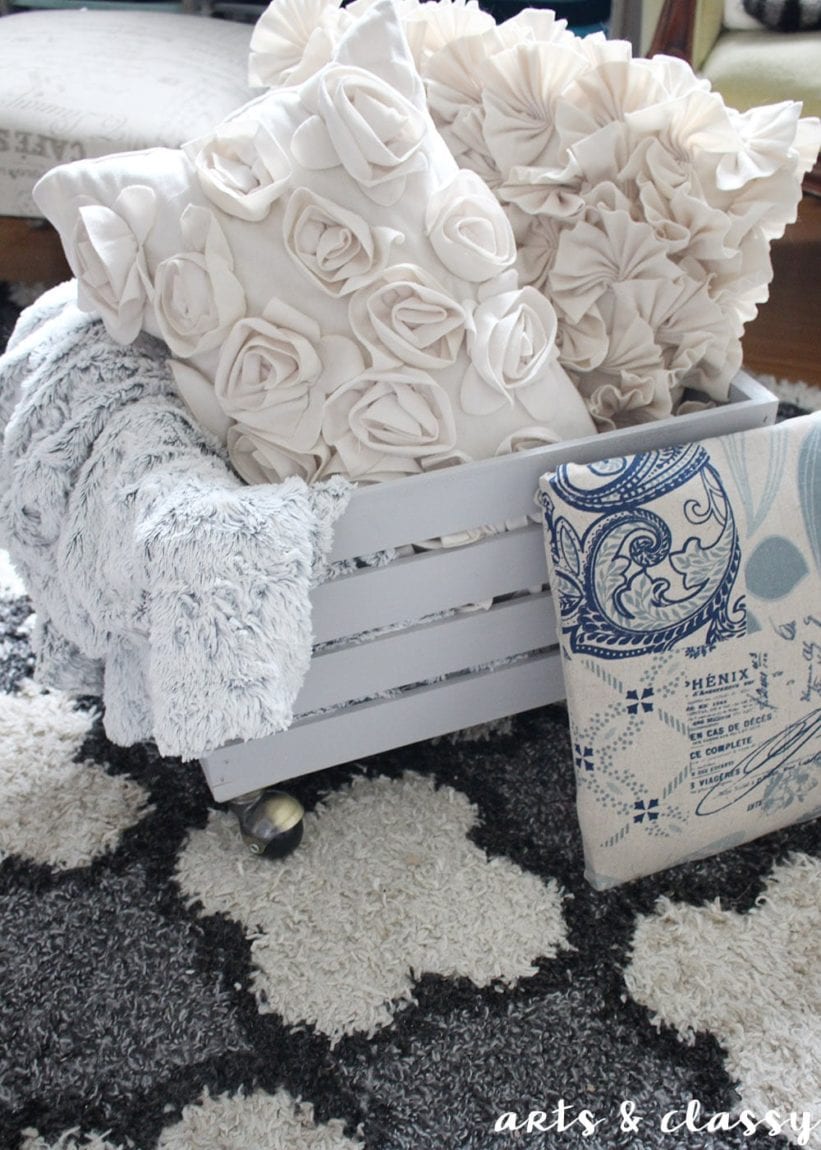 Now onto the EXCITING PART!!!! I am hosting a giveaway!!!!
One lucky reader will win a 20v MAX* Lithium Cordless Drill and Circular Saw from BLACK+DECKER.
How to enter you ask? Leave a comment in the post below on what project you would use your the B+D Cordless Drill for! Get creative but keep the project idea on the smaller side as this drill is meant for smaller projects. There is only one entry per person.
This Giveaway ends July 4th at 11:59pm! 

BLACK+DECKER Cordless Drill and Circular Saw Giveaway!

Join the newsletter!
Subscribe to get the latest classy content by email.