A small apartment can be cute and likable, but a small kitchen is like a dull knife, you can still use it, but it will only mess up your  meal and your mood. If what is considered to be the heart of the home makes you feel trapped and cramped, then there is not much love in that heart.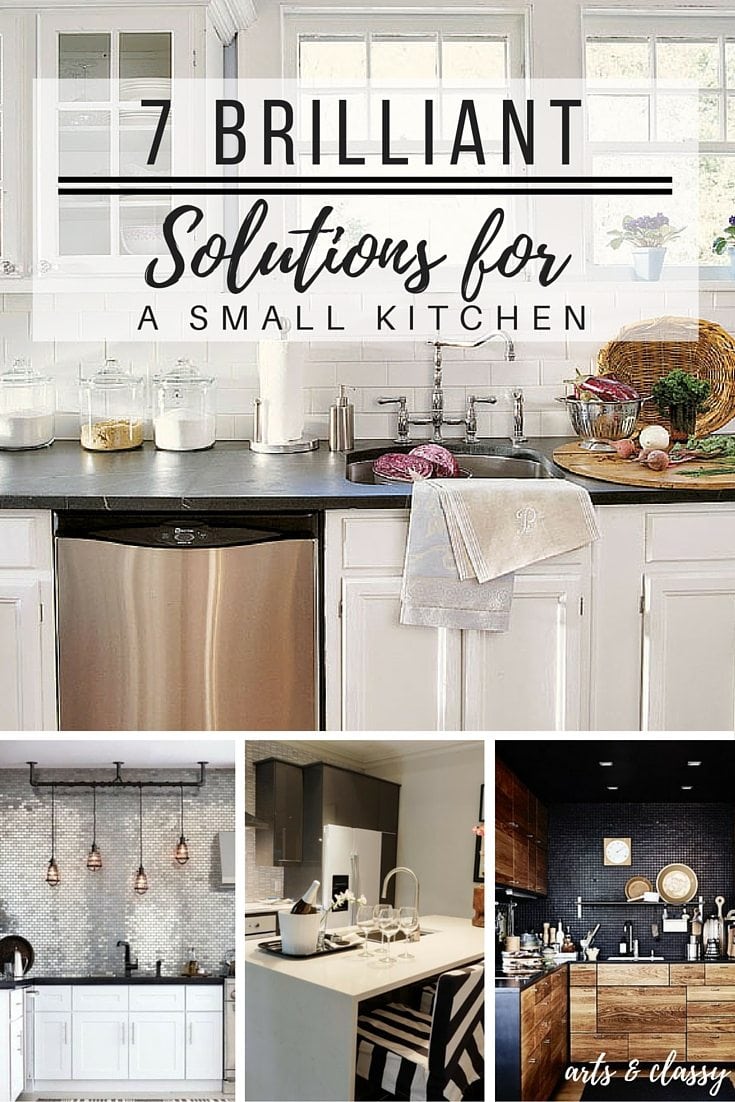 A kitchen like that will not motivate you to prepare delicious treats, and you might end up ordering takeouts every day. Still, you shouldn't be so harsh on your little kitchen. You would be surprised how great it could look if you just invest some effort and put some faith in it. Here are some ideas on how to maximize every inch of space and keep it trendy while you're at it.
Image 1 source: hgtv.com
Create a Distraction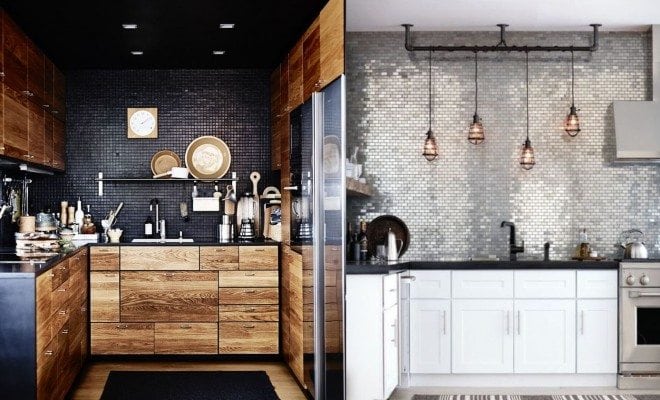 Image 2 source: residencestyle.com
Don't you just hate it when people come into your kitchen and the first thing they notice is how small it is? This is a problem you can solve easily. They will never notice what your kitchen lacks in size if the first thing they see is what it has in style. Achieve that pizzazz by outlining the space with some bold paint color.
Use Soft Pastels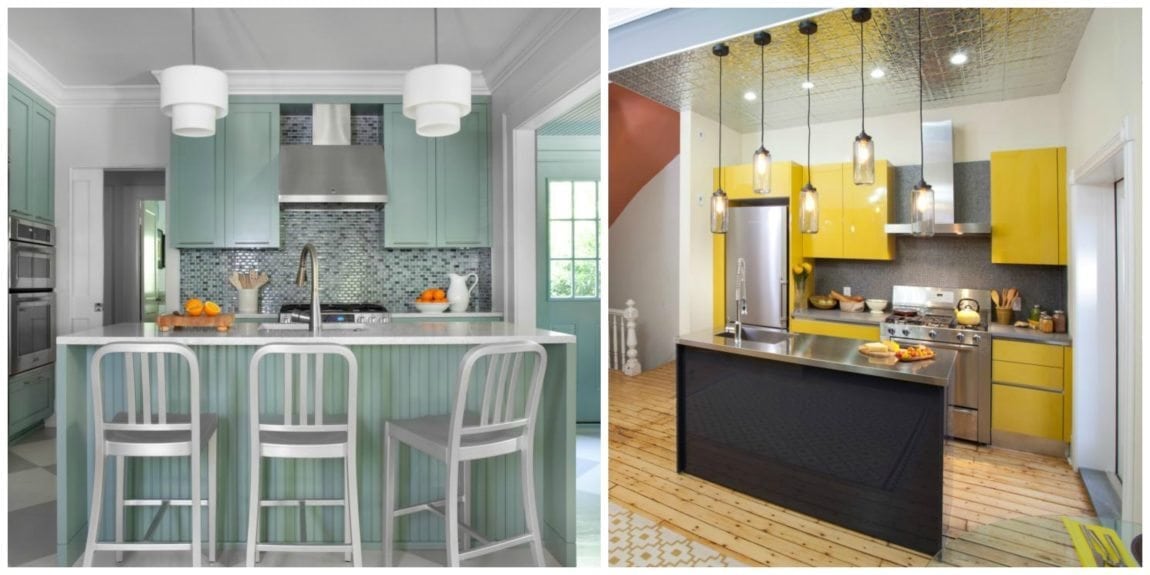 Image 3 source: hgtv.com
The conventional wisdom would be to paint your kitchen and cabinets white if you want to create an illusion of spaciousness, but that sounds rather boring. If you use the designer's favorite – soft pastels instead, you can add some soul to the sterile space without making it look cramped. The gentle colors will create a sense of openness and charm. You can combine these shades with white, to get the best of both worlds.
Use Space Saving Appliances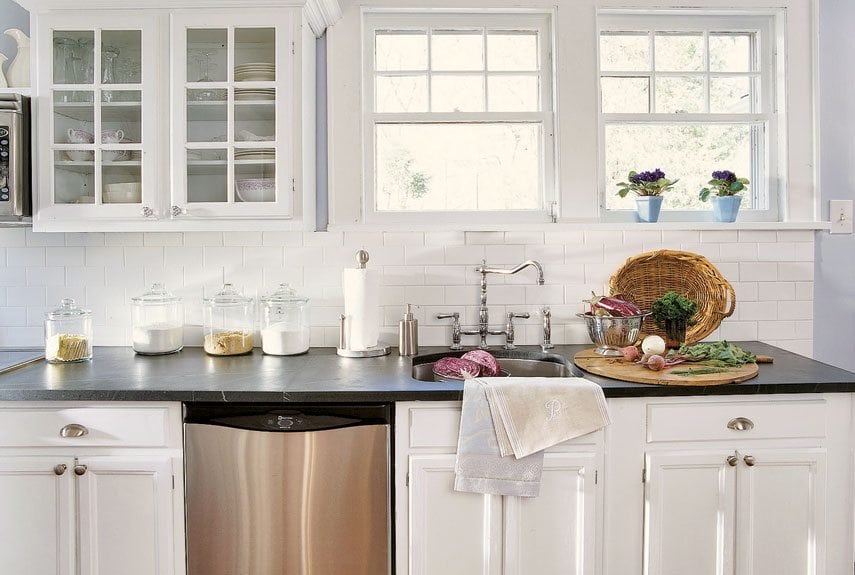 Image 4 source: countryliving.com
Appliances make a huge part of the kitchen design, and if you choose them well, you will be able to make the heart of your home look a bit bigger. A narrow, but tall fridge, for example, will instantly save you a couple of inches. All you need to do is to make wise choices, such as separate cooktop and oven.
Integrate the Kitchen with the Living Space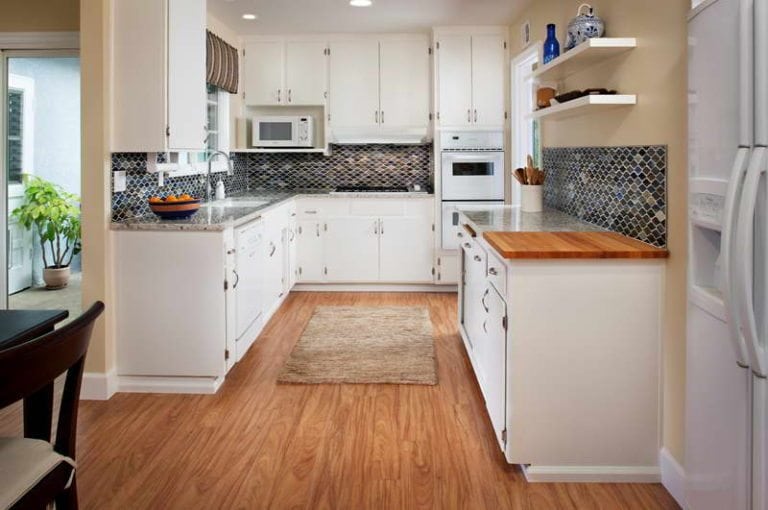 Image 5 source: homedit.com
Now, we have all heard about open-concept floors where the kitchen is, in a way, connected with the living room. In 2016 this trend will go even further by integrating the two rooms and blurring the lines between them. If you connect these two spaces more closely, your perception of spaciousness will change. You can make your kitchen more accommodating, by using elements that originally belong to the living room and make the living room more "kitchen-like" by adding some storage elements. This project doesn't even have to be expensive. Just get two the same or alike cheap yet modern rugs to create a natural flow between the two rooms.
Clever DIY Storage Solutions
There is one inexpensive update you can add to your kitchen and that is a new storage solution, or several of them. You can use tension curtain rods to create dividers for shelves and cabinets where you will store cutting boards, plates, baking sheets, etc. Take two boards and turn a shelf into a wine rack, use hooks to hang items directly on the wall, mount a knife rack, etc. The key is in not leaving any space unused.
Make It an Eat-in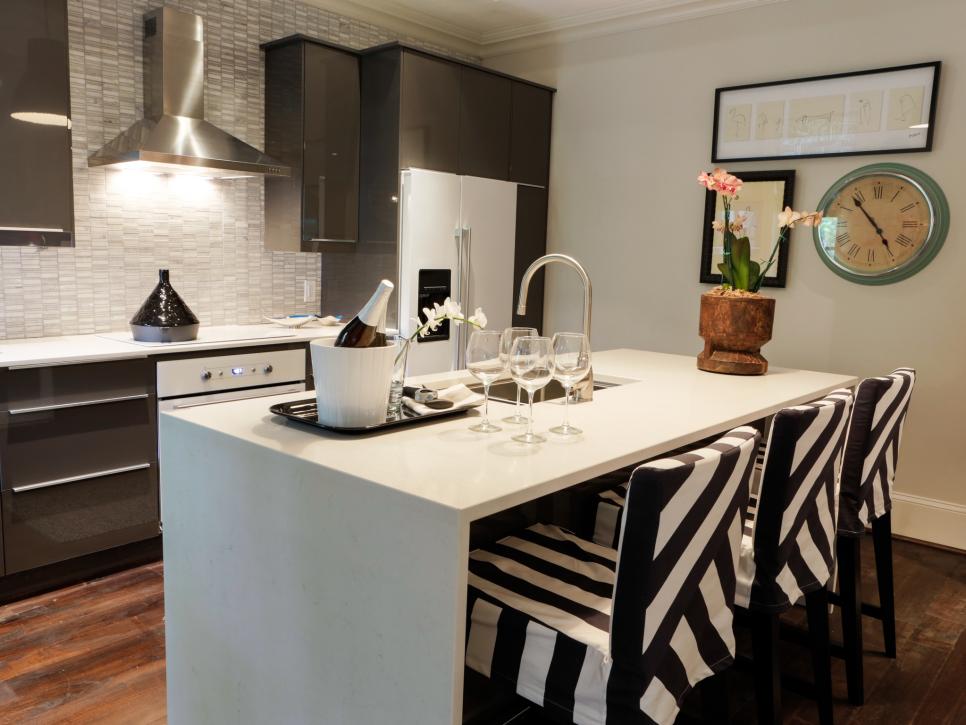 Image 6 source: hgtv.com
If there is one thing people hate the most about their small kitchens, that is the fact they cannot eat in there. Or can they? If you have some room for the kitchen island that is great, but if you don't you will have to get creative. The drop-off table will be your best friend in this case, but you can also put some bar stools up to the countertop. Look for chairs that can be tucked right under the table or put somewhere aside.
So, what do you say? Will you give your tiny kitchen another chance? Give it the necessary facelift and you will be able to do wonders in it. No more takeouts for you.
Join the newsletter!
Subscribe to get the latest classy content by email.