This summer has already been totally crazy with so many gatherings, friends in town, weddings, conferences, work out challenges, volunteering at RAD Camp… the list goes on.
These are all fun things that I love to do, just not so used to them being all within a 2 month span. It has inspired me to create personalized decor for my home office.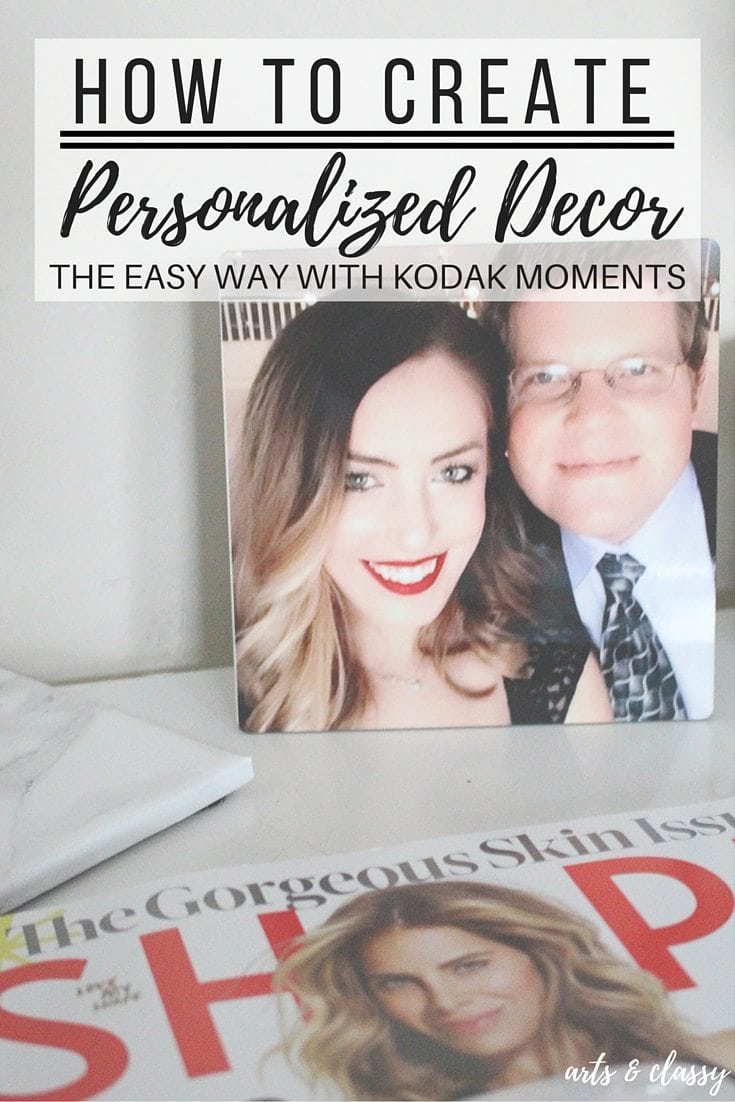 I wanted to capture a beautiful moment and then turn it into decor for my home office. I don't have a lot of personal photos hanging around in there. It is mostly my personal art and inspiration. There was one moment at my friend's wedding that I instantly loved. Me with my handsome boyfriend, Justin!
We had such a wonderful time dancing and socializing with friends we haven't seen in a long time. It was truly a magical night.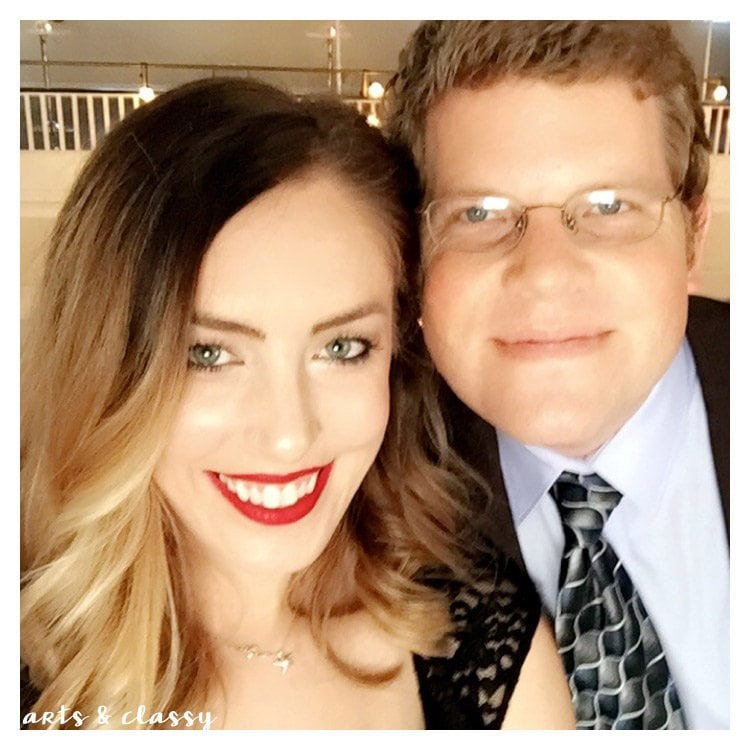 As you may already know, I have been actively using the Kodak Moments app on my iPhone to share my #KodakMoments.
Over the course of a couple months of using it, I decided to try and use the app a little further by ordering my own personal piece.

I was intrigued by the desktop panel options. I wanted to see how this turned out. I am so used to putting photos in frames.
The idea of a light and unbreakable panel that can sit on my desk sounded perfect. I do some DIY in this office and I am not the most graceful person when I do it. Things are bound to break. Just ask Justin.
I wanted to start smaller. There were many size choices. I went with the 5" x 5" panel.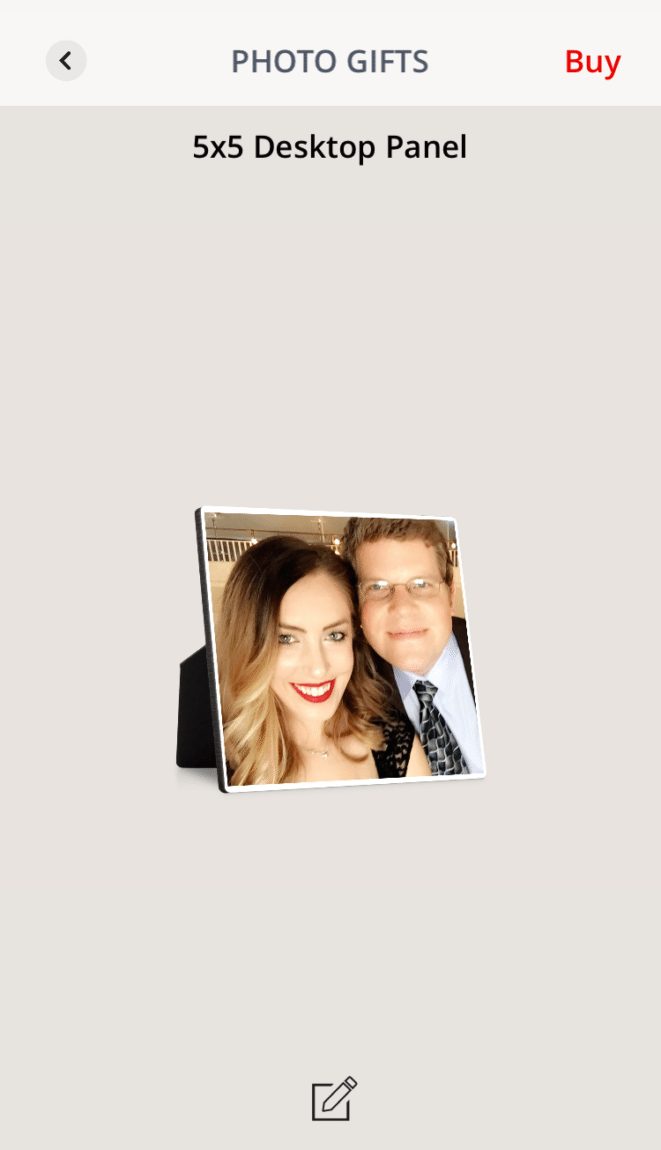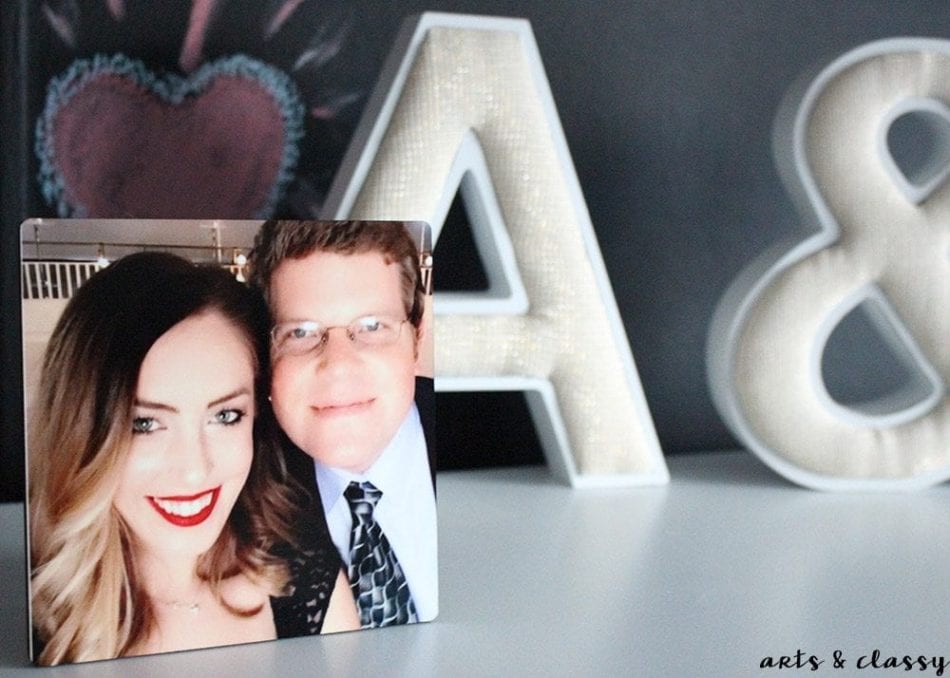 What do you think of my latest Kodak Moment come to life?
The quality of this panel is really high. I love the rounded corners and the seamless finish.
Please let me know in the comments below.
**The post has been sponsored by Kodak Alaris through Luminary Digital, however all opinions expressed are entirely my own.