written by: Chloe Taylor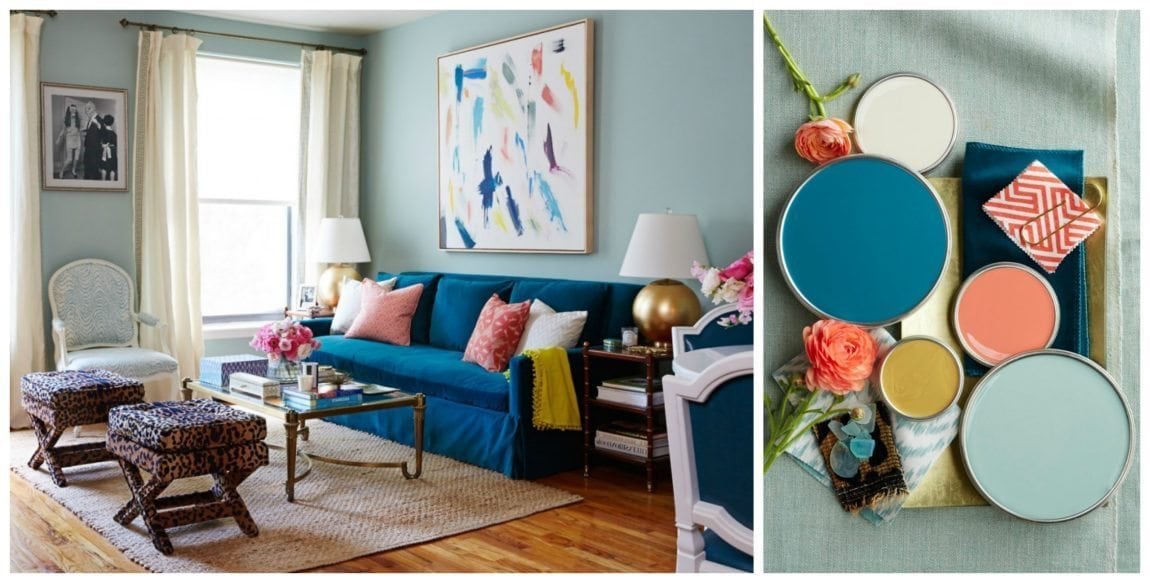 Image Source: nicolegibbons.com
Matte colors are a huge trend on the interior design scene this year, and they are extremely versatile when it comes to stylish material and textural combinations. Carefully selected matte elements will add character and depth to the interiors and increase the aesthetic value of your home, for as long as you know how and where to use them to achieve the best visual effect. Here are the top five ways to decorate your space with matte hues like a pro designer.
1. Where Black and Metal Collide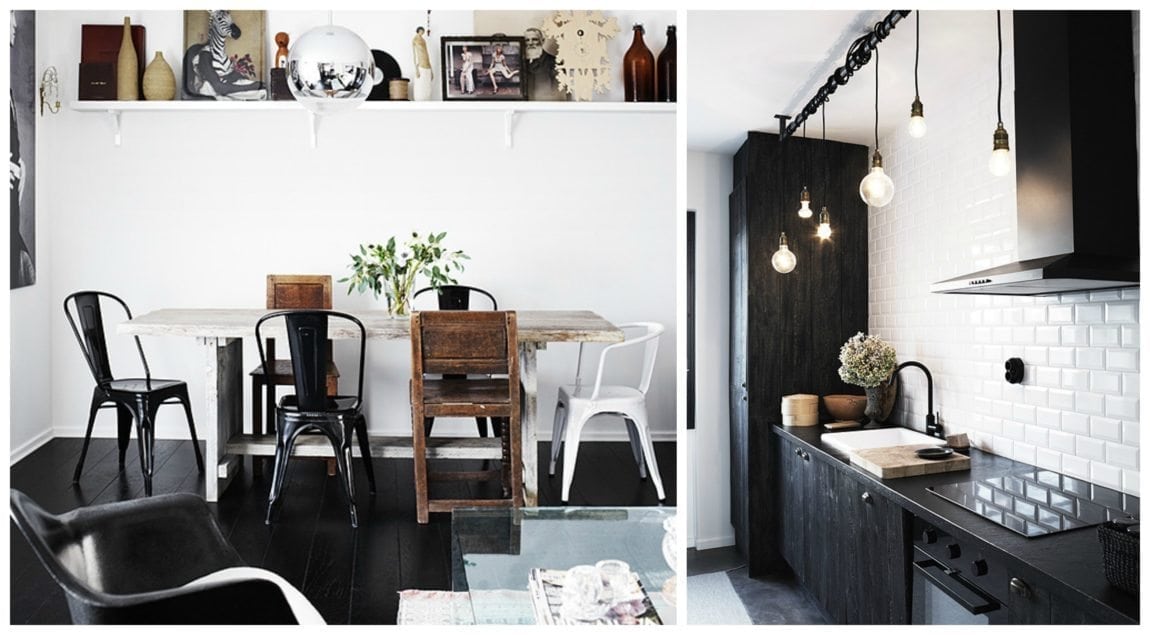 Image Source: uglandfoto.com
Brushed copper, steel, or brass and matte black or dark grey paint go well together, and they are a common sight in industrial-style interiors. A matte black accent and a metal pull or handle will add a note of elegance to kitchen or bathroom cabinets, but dark matte colors should be used sparingly as they can render a grim, forbidding feel to the room and visually shrink your space.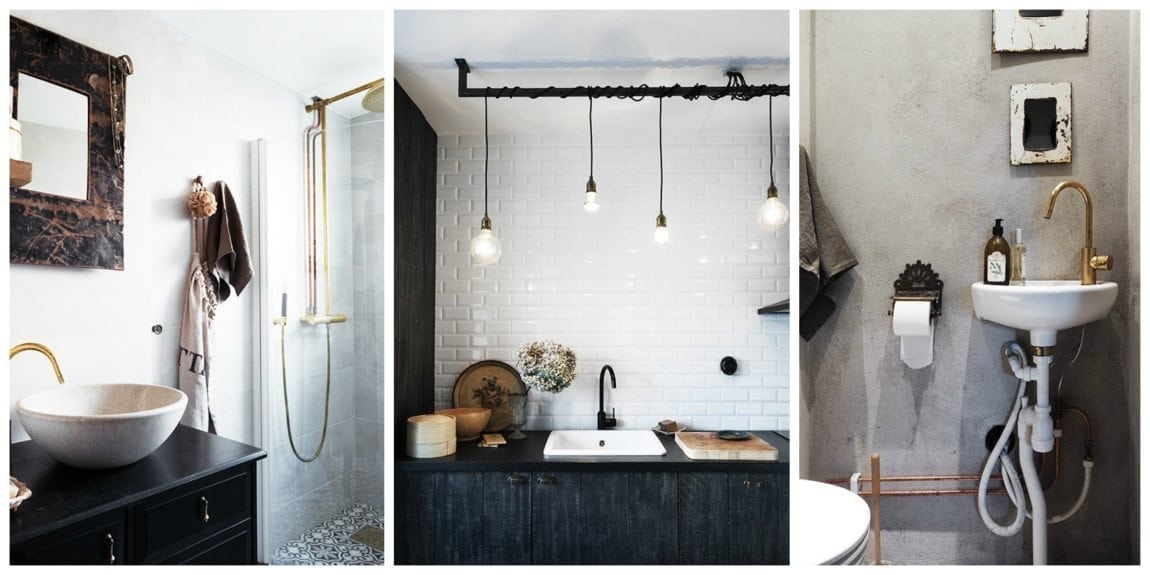 Image Source: uglandfoto.com
For a cool modernist touch, you can swap lighting fixtures for minimalist pendant shades with a metallic internal coating. This will instantly liven up ambiance indoors in line with a black-and-white or industrial home look.
2. Matte Pastels and Solid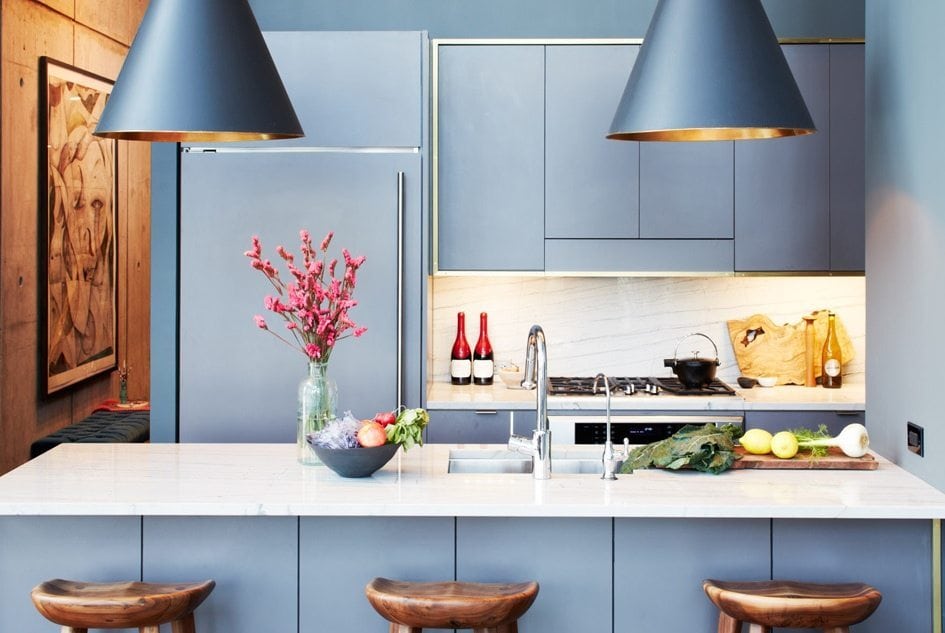 Image Source: justincoit.com
For a stylish kitchen or foyer update, coat the cabinetry, racks, and shelving with a matte pastel hue. Although not as dramatic as black-and-metal combinations, matte neutrals will render an aura of timeless charm to your space.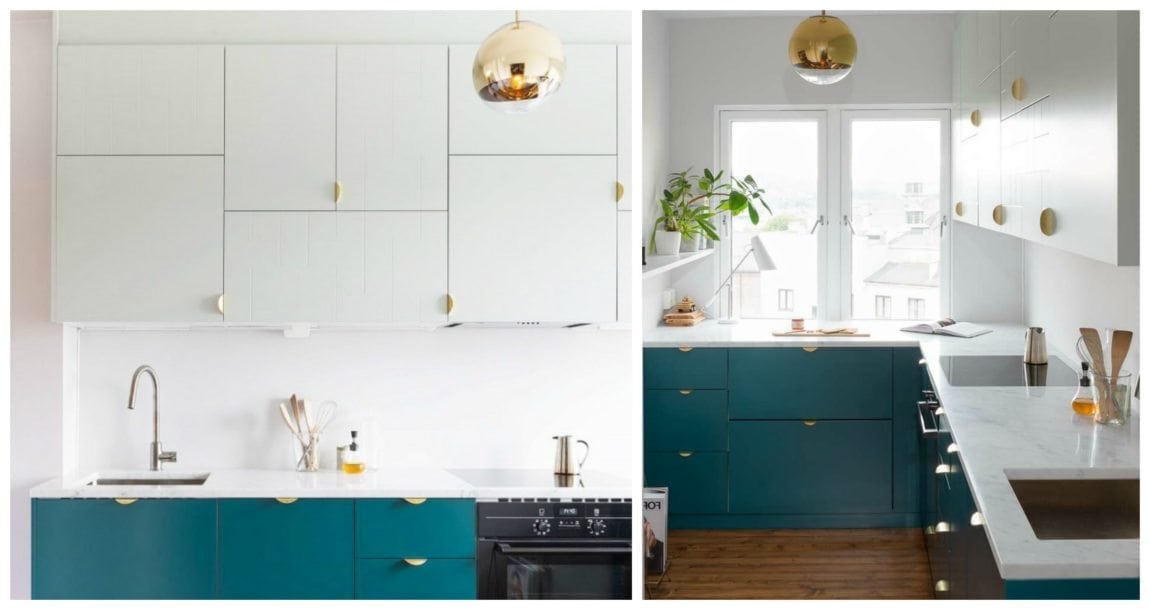 Image Source: klikk.no
Or, if you're not a huge fan of Nordic minimalism, opt for solid colors with a matte finish:
indigo blue

olive green

natural brown

burnt sienna

wine red
These are all chic options for a color scheme upgrade, and they are also a hot feature in designer kitchens these days.
3. A Bedroom with Character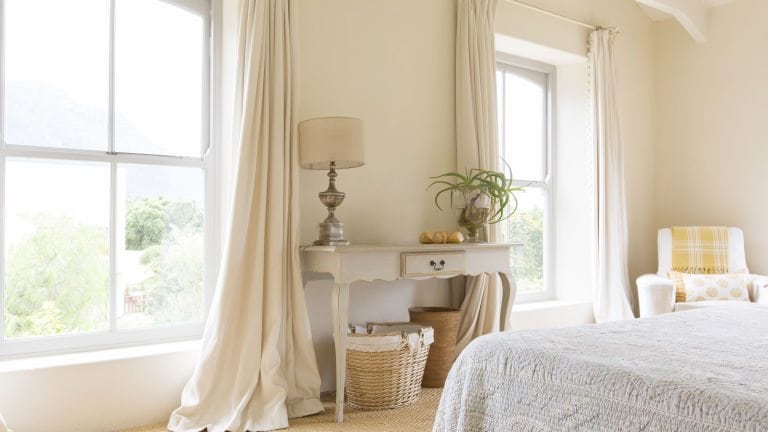 Image Source: elledecor.com
Matte hues can also be introduced in the master bedroom to infuse an extra dose of personality and sophistication and amp the feel from dreamy to delightful.
Still, if your bedroom is modestly sized or doesn't get as much natural light as it needs, try to avoid dark colors and stick to gentler matte shades, such as beige, light blue, rose quartz, or soft peach to achieve an impression of added space and airiness.
For boudoirs with wall-to-wall windows, you can use darker tones as they won't eat up too much light but will add a strong personal touch to the room.
4. Matte Tiles for Solid Feel
Tiles with a matte finish are also a convenient option for homeowners eager to adorn their nests with a touch of matte color.
By installing matte flooring, countertops, and backsplashes, you'll reduce light reflection in kitchens with large windows which receive plenty of sunshine during daytime.
In terms of color options, you can go with earthy shades to achieve a well-grounded atmosphere, but don't be afraid to throw in a bright flourish in a small kitchen or bathroom to avoid a sterile monochromatic effect and increase interest in the room.
5. Stripes and Matte Charm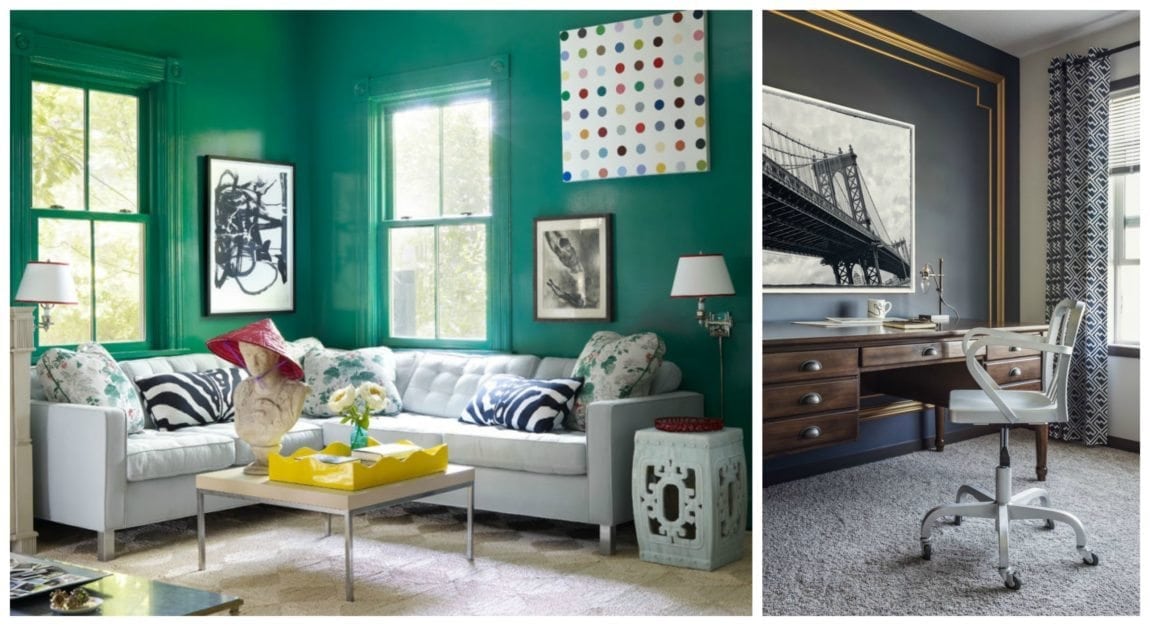 Image Source: elledecor.com
On their own, matte hues will be a nice aesthetic update, but if you want to get the most out of the new paint coat, try combining non-glossy colors with unassuming patterns, such as vertical or horizontal stripes.
A living room with striped wallpapers and matte furnishings can be topped by charming frills such as jewelry boxes, ivory figurines, wicker baskets, and charming handmade wooden yarn bowls. You can also experiment with tone-on-tone designs starring matte colors, and you can enrich the balanced color palette with artwork showcasing bold pops of hue and asymmetric shapes.
Matte colors are a byword for persevering sophistication, and they can completely transform the living area if used with due care and awareness of color coordination principles.
Don't let your décor lose a single shade of charm: introduce non-glossy paint at spots that could use a fresh touch of color, and round off the sophisticated home look with vintage ornaments and chic accessories. You're welcome.
---
If you liked this article please pin it to a board you love. Share the knowledge and subscribe to the A & C NEWSLETTER BELOW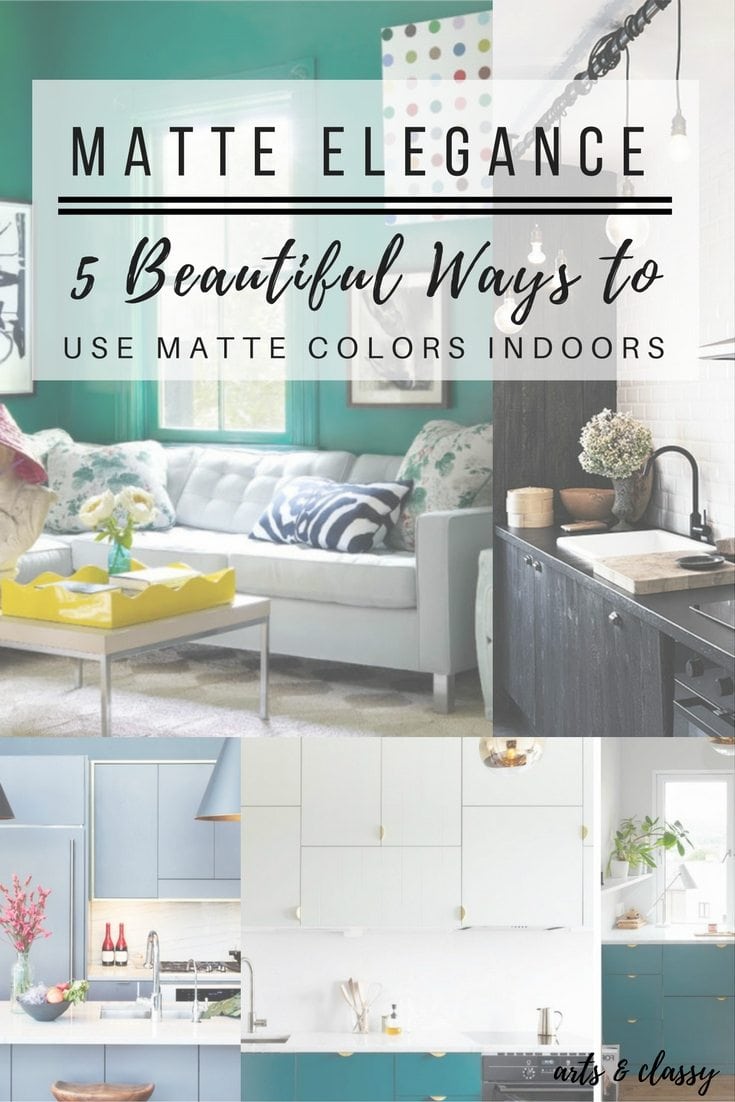 Join the newsletter!
Subscribe to get the latest classy content by email.