What's the first thing you think of when you wake up? If you're a coffee lover, there's a chance it's, well, coffee. And you're not alone: a 2013 survey showed that 83 percent of American adults drank coffee.
But if your love for a good cup of joe is strong — perhaps even stronger than the drink itself — then you might want to do more than just drink it up. Fortunately, the cute mugs, the rich colors and the great scent of coffee means that it's easy to incorporate it into your home décor, especially in your kitchen.
Let the following eight design ideas percolate — one of them is sure to be a great fit into your design scheme.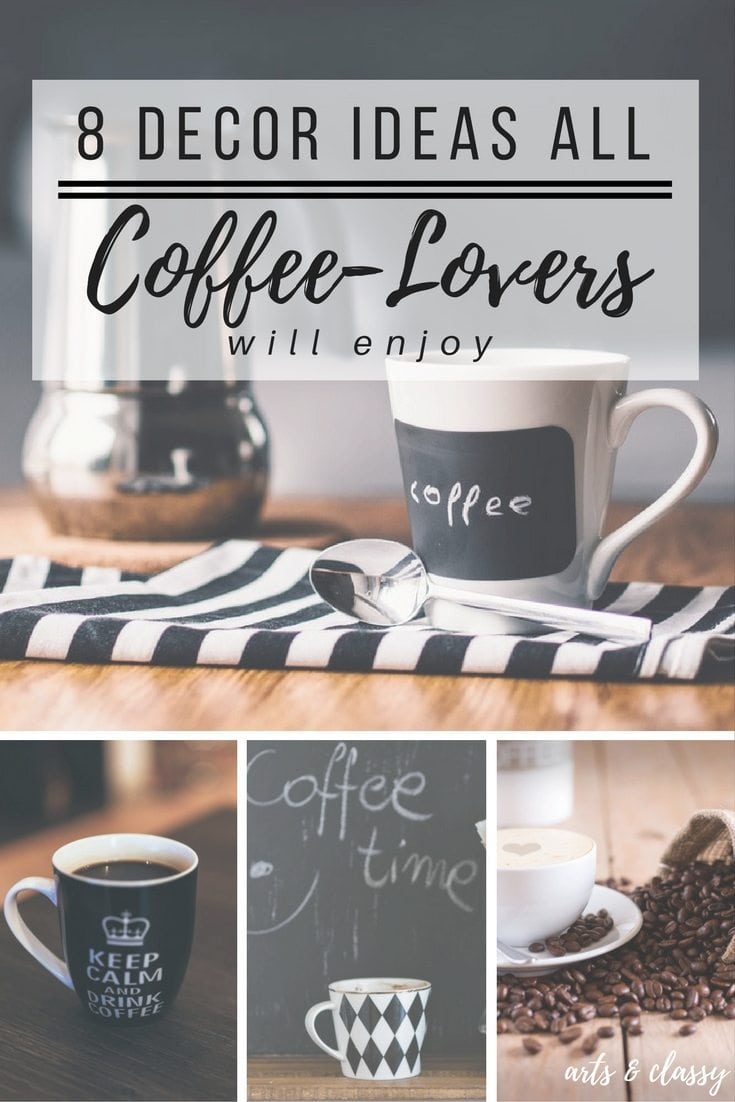 So, pour yourself a fresh mug and start reading:
Start a Coffee Cart: You can have a coffeemaker on your counter… or you can designate an entire cart to your favorite beverage! Not only will it be an organizational dream come true — you can put all of your mugs, beans, sweeteners, syrups, etc., on it — but it'll be a conversation piece in your kitchen. And, considering you love coffee enough to make it a part of your home's décor, we imagine you like talking about it, too.

Hang Up Your Mugs: Another way to make coffee the focal point of your kitchen: turn your mugs into art! About 700 years ago, coffee drinkers realized that their

coffee mugs played an important role in their everyday lives

. The mugs were more than just a way to get the beverages to their mouths — they wanted porcelain, and they wanted it to be pretty.You can thank them for your collection of beautiful, colorful and quirky mugs from which you look forward to drinking. Rather than shut them away in a cupboard, you can show them off on shelves or hooks; you can even

make the mug display yourself

. Obviously, this will easily become a focal point of your kitchen and a convenience when you go to grab a mug in the morning.
Find Some Signage: You're not the first person to want a coffee-inspired piece of art in your home. That means you'll have no trouble finding a piece of art that reflects your love of java. Search around, and you'll likely find framed art, vintage signage, 3D pieces that are still mountable to the wall… Like your passion for coffee, the possibilities are endless.
Go Vintage: You can make your coffeemaker a conversation piece by choosing something that's old school — or, at least, invokes that retro vibe. If you don't have an heirloom coffeemaker or can't find one at your local flea market, plenty of home-appliance lines

have models that come in retro finishes

. Try a pastel hue or another bright color for instant old school feels. 
Mix Up Your Mugs: You have a set of plates that all look the same. Your glasses and flatware fall in line, too. But you can and should have a little fun with your coffee mugs.You can shop for quirky ones at vintage or secondhand shops, collect one on every trip you take or even pick up a bunch of different designs from a single store. No matter what, you'll end up with a bunch of special mugs that'll say more about you than a uniform set. You might even want to put your collection on display, as we've previously mentioned…
Show Off Your Supplies: Most coffee lovers don't just have one coffee maker and one mug. They have a French press, a sugar bowl, a siphon, mugs, spoons, a kettle… the list goes on. If your collection is worth seeing, set it out and make it a focal point of your coffee corner or kitchen.
Incorporate Some Beans: You know how much you love opening a bag of beans and taking that first sniff? You can relish in the scent of coffee beans for longer if you incorporate them into the design of your home.One easy way is to fill the bottom of a votive holder with beans, add a candle and light. Voila! You have an element of warmth to add to just about any room in your house, and the smell is pretty nice, too. If you want a stronger scent, try finding a coffee-scented candle and enjoy the aroma near or far from the kitchen — 

you can even make your own

.
Use the Colors, Too: Perhaps you want to be a bit subtle about your love of coffee. What's your favorite way to drink it? Dark espresso or a milky Flat White? However, you take your java, use its hues to inspire your home's décor. Paint your walls, wooden furniture, add a caramel-colored throw… whatever reminds you of your warm, comforting cup. Those vibes will transfer to any room since it's a shade that reminds you of your favorite drink.
Obviously, coffee is more than a morning drink. It's a way to boost your energy and revitalize your senses so that you're at your best all day long. And, hey, it tastes pretty good, too. So let the colors and flavors and accouterments inspire your décor. Ultimately, you can't go wrong — it's all about your taste buds, after all. 
---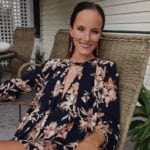 Kacey is a lifestyle blogger for "The Drifter Collective."  Throughout her life, she has found excitement in the world around her.  Kacey graduated with a degree in Communications while working for a lifestyle magazine. She has been able to fully embrace herself with the knowledge of nature, the power of exploring other locations, cultures, and styles while communicating these endeavors through her passion for writing and expression. Her love for the world around her is portrayed through her visually pleasing, culturally embracing and inspiring posts.
The Drifter Collective: An eclectic lifestyle blog that expresses various forms of style through the influence of culture and the world around us.
TWITTER : PINTEREST : INSTAGRAM
Join the newsletter!
Subscribe to get the latest classy content by email.