I know as a renter from time to time you com across places that may not have EVERYTHING you want your home. Normally things that are on the checklist of needs are things like washer and dryer in the unit, parking, dishwasher, etc. You wouldn't think that you would need to specify that you want windows in your home. But sometimes you do. Don't worry I have some room ideas for you to help solve this problem.
While I know technically a room with no windows can be classified as a fire hazard (in the US), I realize sometimes we work with what we have.
This is the fun part. With some room ideas, it requires a lot of planning & lighting, but with this project, it will be less stressful. This will be fun!!!

If it works budget-wise then "you gotta do what you gotta do." I was raised making it work. Do the best with what you have.
*This post contains affiliate links. 
1. Create a faux-window. 
Window treatments will be your best friend for this tip. You can create the illusion of a window simply by hanging a curtain rod and come curtains.
This adds a layer of texture to a space that gives it more dimension.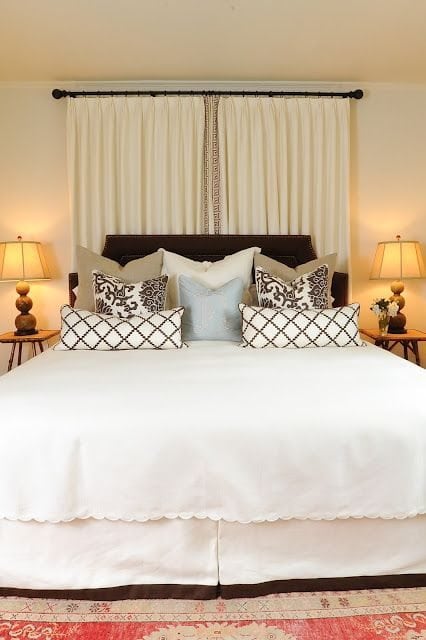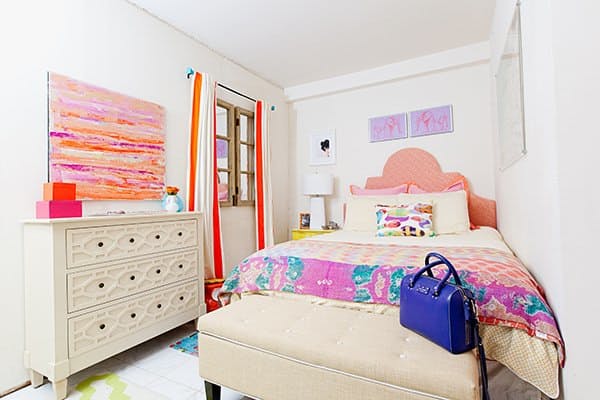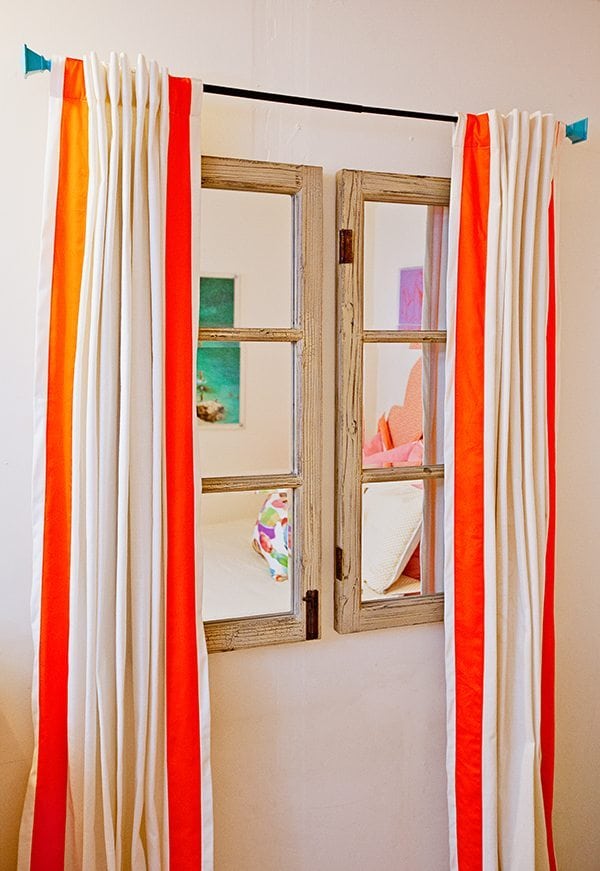 [Source]
2. Add plants to your space. 
By adding some greenery to your room, you bring life to it.
If you use real plants, then you are adding a new source of oxygen flowing in your room. But if you are like me and have a kitty that enjoys eating plants and flowers, then fake greenery would be the best choice.
3. Hang a painting of landscape or something outdoorsy.
By hanging a photo or a framed piece of artwork, it can look like a window in a windowless room. You definitely get that feeling with the example below.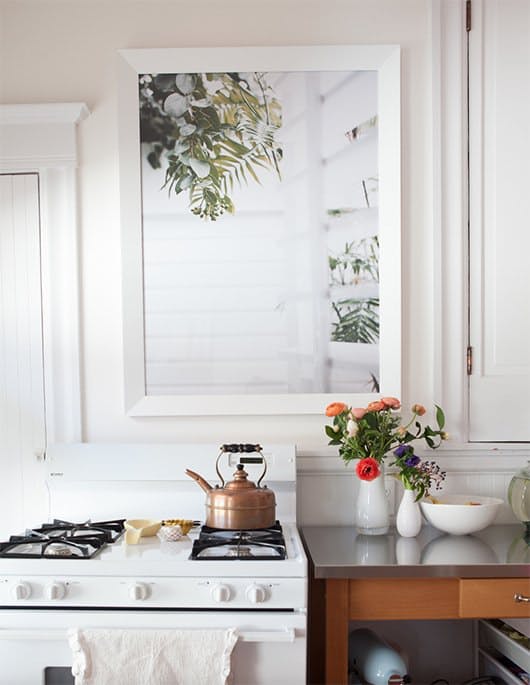 4. Hang twinkle lights in fun formations in the room.
Twinkle lights are a great way to direct the attention to the focal point of the room you are decorating. Plus, they add a whole new level of ambiance to a room at night. I love twinkle lights!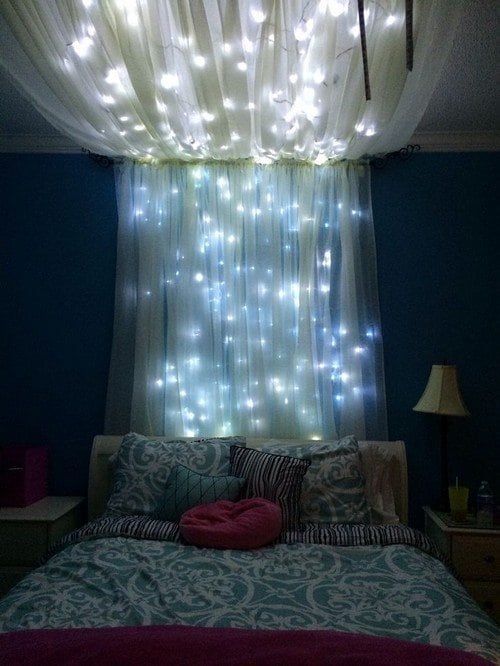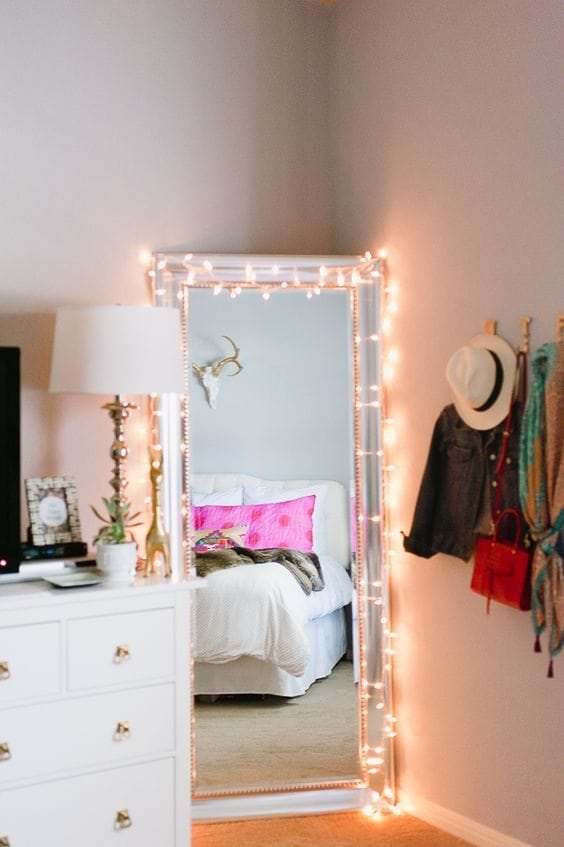 5. Paint your walls.
But here's a hot tip. Keep your colors light to keep the room looking larger and brighter.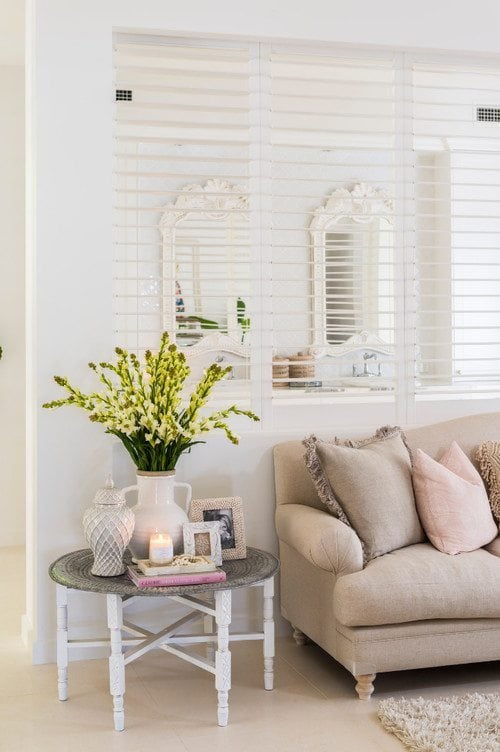 6. Use mirrors to brighten up your space with the light existing in the room.
The reflection of lighting in mirrors helps to give a natural lighting feel to the room.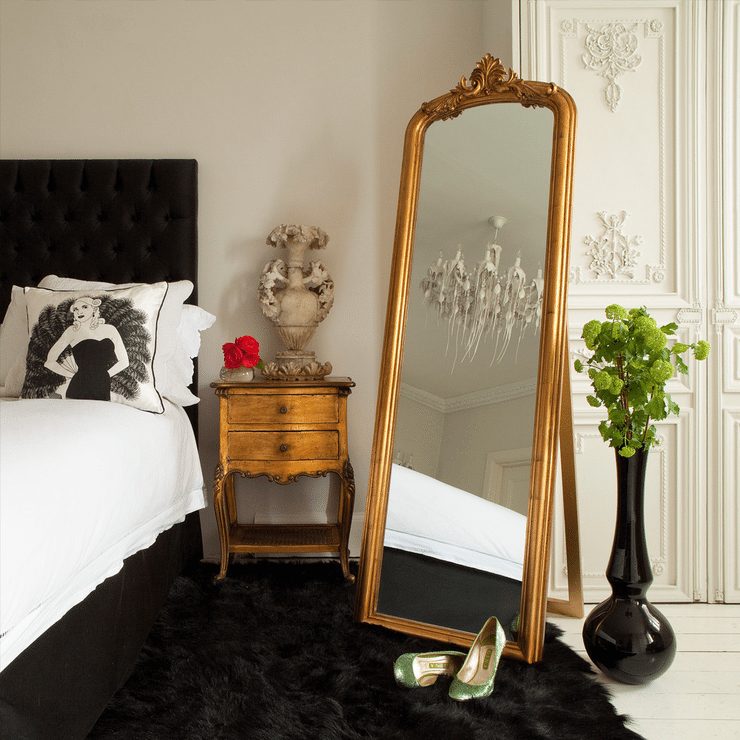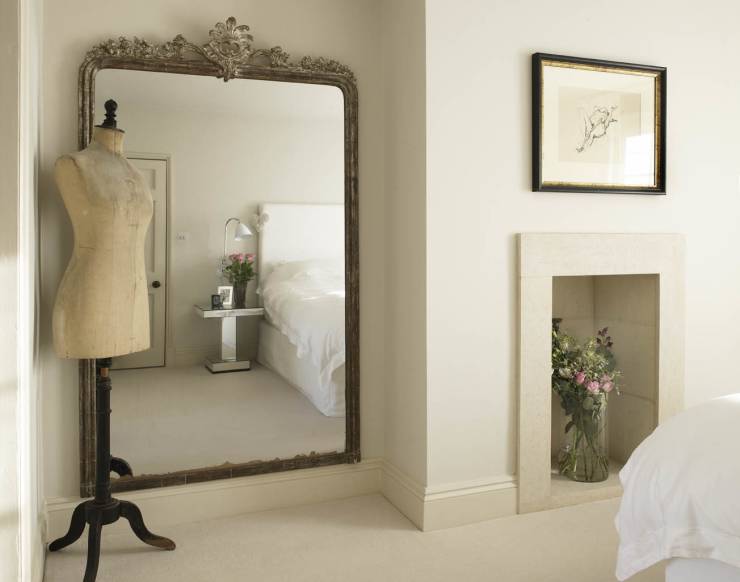 7. Upcycle old window frames & turn them into art.
Using old window frames on the wall with some added artistic creation. Personal touches make these windows conversation starters when guests are over.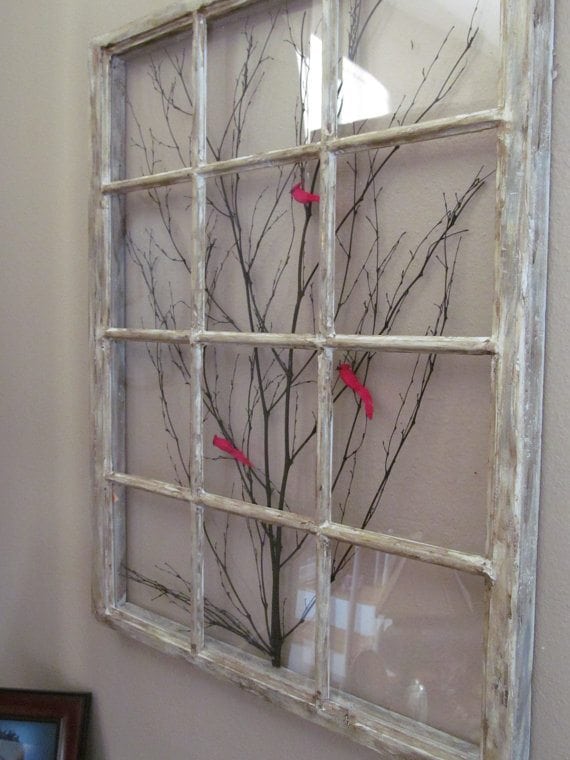 Not sure about you, but a windowless room doesn't seem so bad. It seems like a fun challenge to tackle to make your living situation more positive.
If you found this post helpful in any way, let me know in the comments below and pinning this post to your Pinterest boards.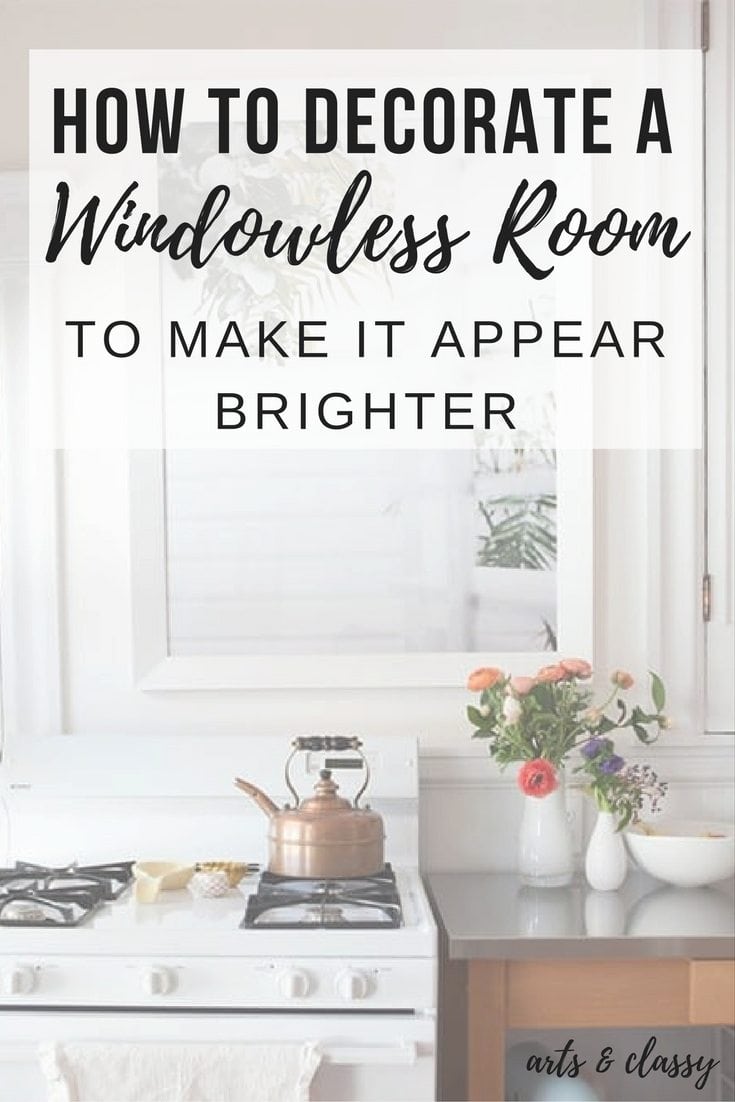 Join The 7 Days To Home Challenge
Subscribe to this list to get A&C's latest content by email + free access to the 7 Days To Home Ebook + the exclusive decorating community!