It feels so great to be back in my creative flow with so many fun DIY projects that are coming into my life! I just recently flipped a vintage drop leaf coffee table that I found kind of broken on the side of the road. It really turned out much better than I thought it would. I even sold this table to an adorable couple that just moved to Los Angeles from Wimbledon, United Kingdom!
They need to furnish their place and I am so happy my style is right up their alley. I have repeat customers! YAY!
This leads me to today's project. Since I knew they were in pursuit of more furniture and I knew I needed more DIY projects, I went on a hunt to find nightstands. Win win!!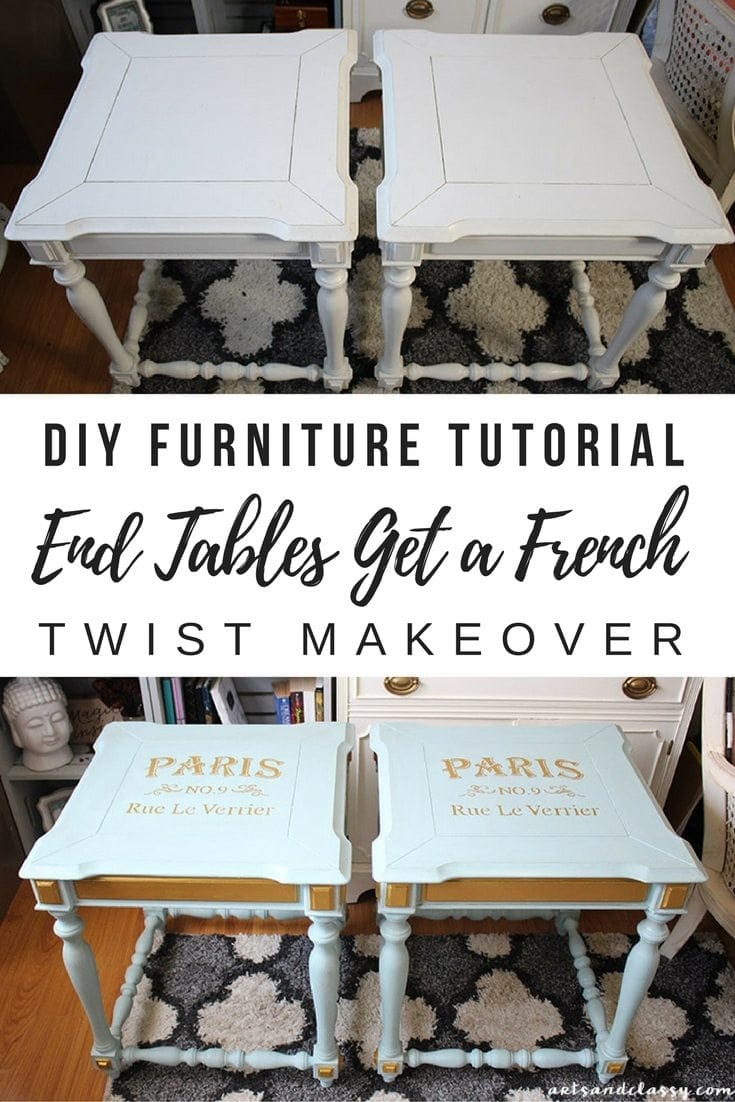 *This post contains affiliate links.
Lucky me… I found two amazing end tables via Craigslist for free in Marina Del Rey. A lady was moving and just needed to get rid of these beautiful "shabby chic" tables. I couldn't believe the quality of these tables and how little she cared about them.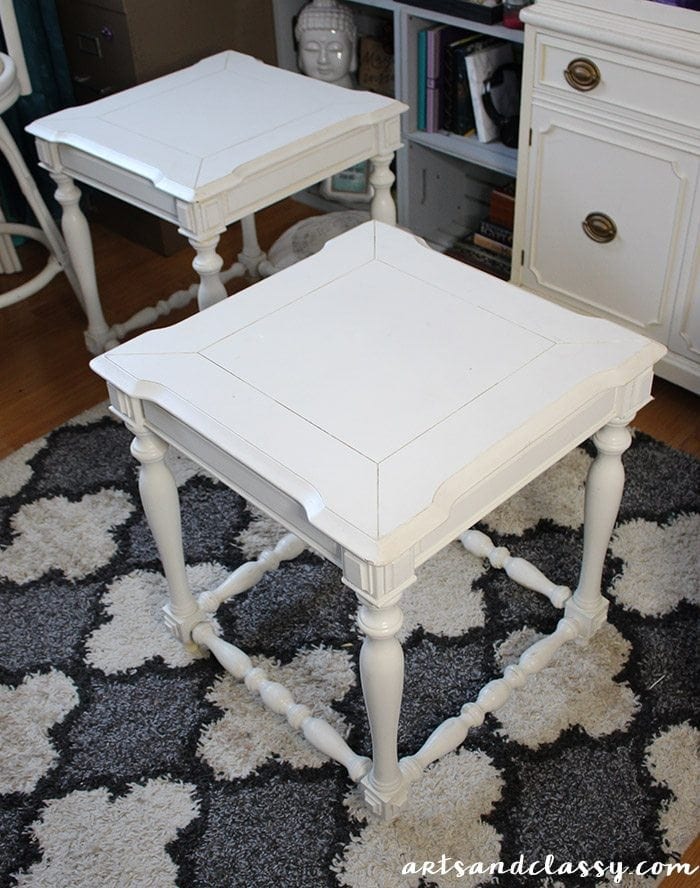 Gorgeous right? There was only one tiny imperfection on one corner, but it was hardly noticeable. Some may argue that leaving them as is would have been fine. I had other plans. I love using stencils on furniture.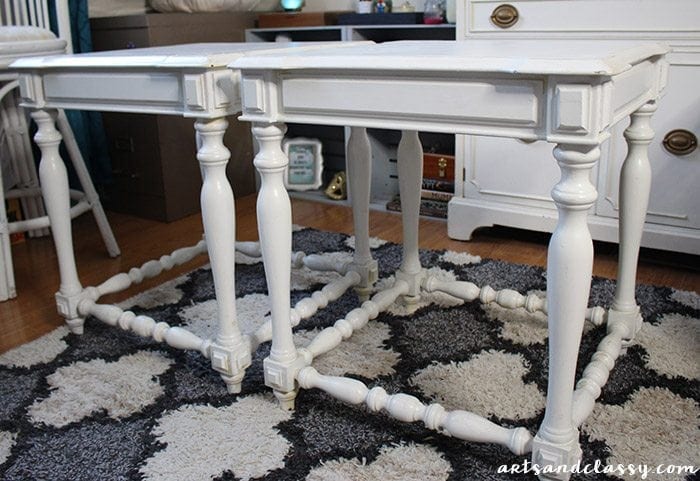 I will start this DIY tutorial with the supplies I used for this project.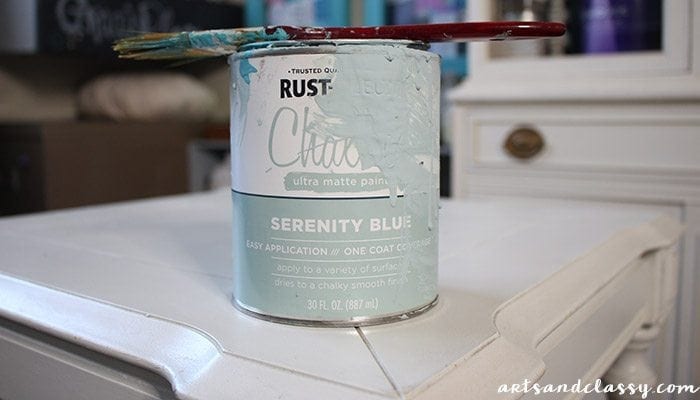 After coating both tables with 2 coats of this beautiful Serenity Blue chalk paint, it was time to get to stenciling. I thought my Paris sign stencil would be a perfect compliment to the top of these tables. Don't you agree?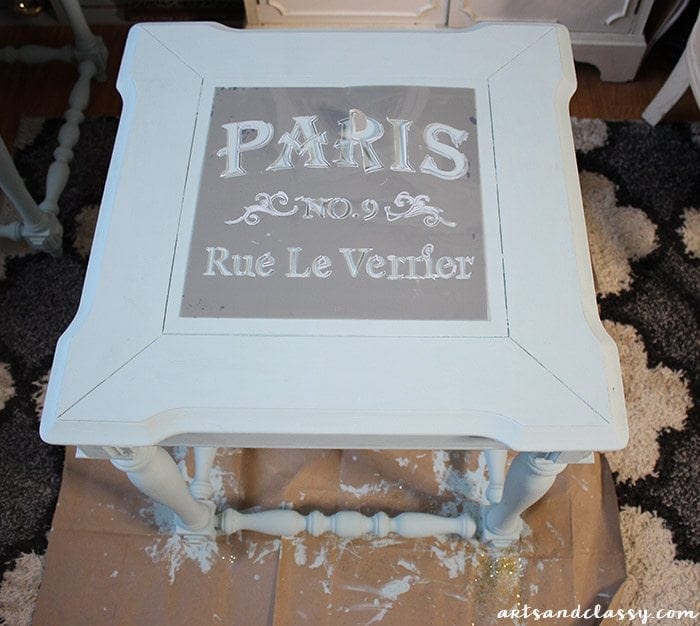 It took a decent amount of time stenciling the tops of both tables with my favorite gold paint by Modern Masters (both soooo worth it), I moved on to adding more gold to the pops of detail on the legs and sides of the tables. I personally think it is just what these tables needed to give them some more dimension.
I personally think it is just what these tables needed to give them some more dimension.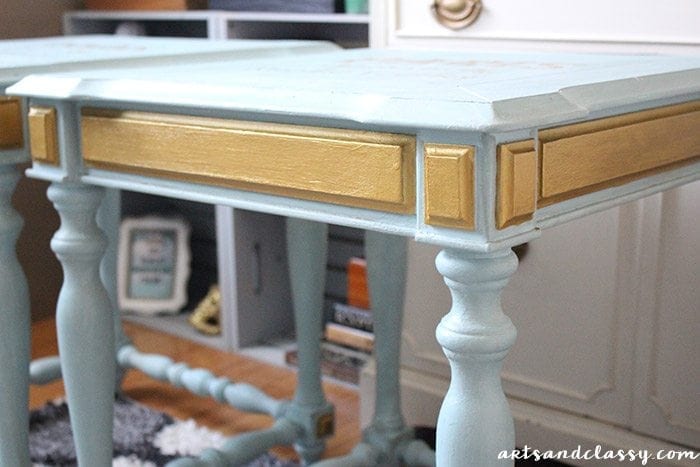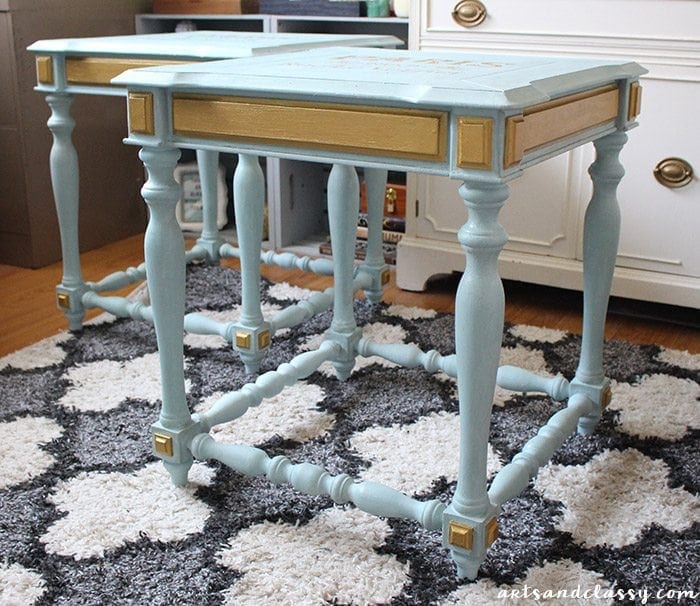 Once, I completed all the sides on the tables, I let it all dry.
Then I went back in with my Serenity Blue chalk paint to clean up any imperfections I had left from the gold paint. I used a tiny artist brush for applying the gold paint to the sides and with the cleanup. They were the perfect size for those tiny spaces. All of this paint dried pretty quickly because it is water based.
Then it was time for furniture wax to seal these pieces and to protect the paint from wear and tear.
All I did to use the wax was to use a rag with a dollop and apply it in a circular motion. A little of this wax goes a long way. It didn't take much to cover both tables.
Once I let both of these tables sit for about an hour or so, they were complete! I was so elated that the couple that bought my coffee table loved these at first site when I texted them photos. I delivered them within an hour of them giving me a big "HELL YES" to taking them. Score!
Here are a few AFTER glamor shots I wanted to share with you!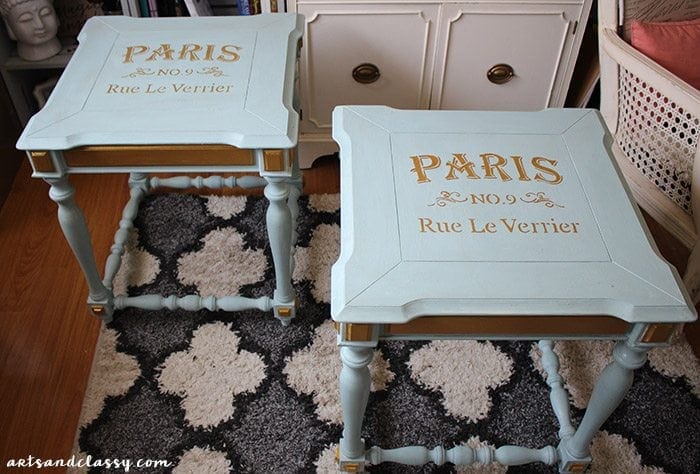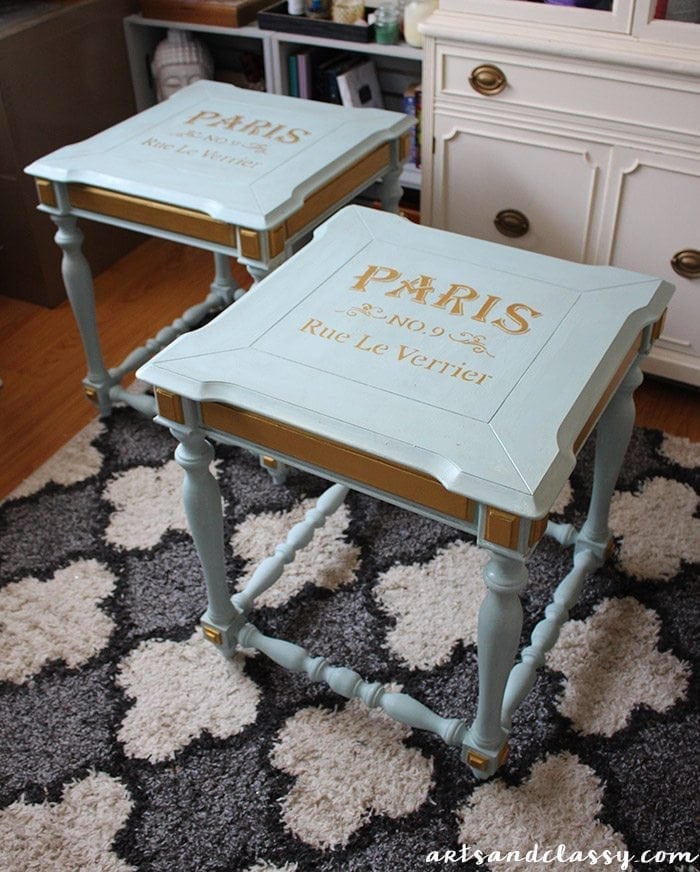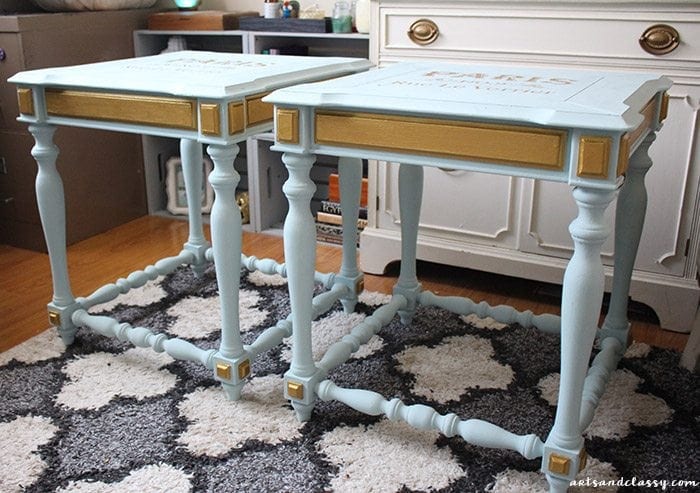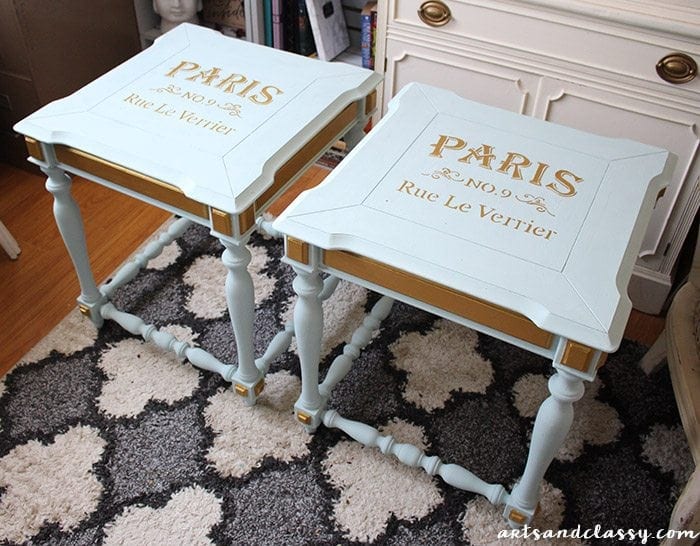 What do you think of these two tables? I would love to know. Let me know in the comments below!
If you liked this post, you might also enjoy:
Get The DIY-ers Must Have Tool Checklist
Subscribe to gain instant access to the must-have DIY-ers guide to the essentials for you to build tool collection.