Summer is officially here! I won't even begin to tell you how crazy-fast time seems to be flying this year.  Since shorts' weather is here, I have learned how to cool off during the summer months. Staying cool priority number one!  I reside in Southern Cali and I have no central air…which means the summertime heat can get intense.
I live in an apartment about 2 miles from the beach, which makes a majority of the year without a/c is no issue. Since I already have a rolling air conditioning unit in my bedroom I was in need of something to cool off my living room space.
I already have a rolling air conditioning unit in my bedroom and it is perfect for those hot nights when all you do is sweat! I am sooooo that person that will not be able to sleep at all if I am hot.
In the quest to resolve my issue of my hot living room…  realized that portable air conditioner units need a window to connect to a window and that isn't practical in my living room. My apartment is an interesting shape in an older building. My place is also on the 2nd story and has tallllllll vaulted ceilings.
You know what that means? It is hard to keep my home cool when heatwaves happen.
That's where a solution presented itself.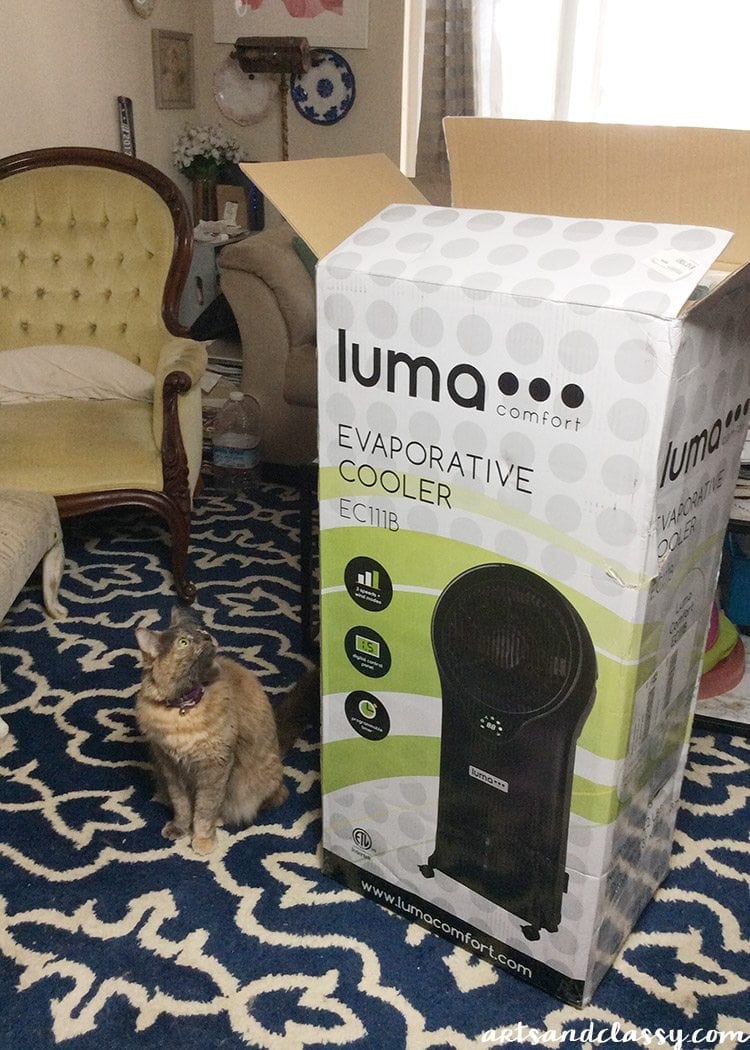 The Luma Comfort Evaporative Cooler
EC111B
 came into my life and
changed everything
.!! My living room is a  much more relaxing space with the cooler temperature circulating around the room. I am also digging the remote and it's storage compartment on the cooler's back side.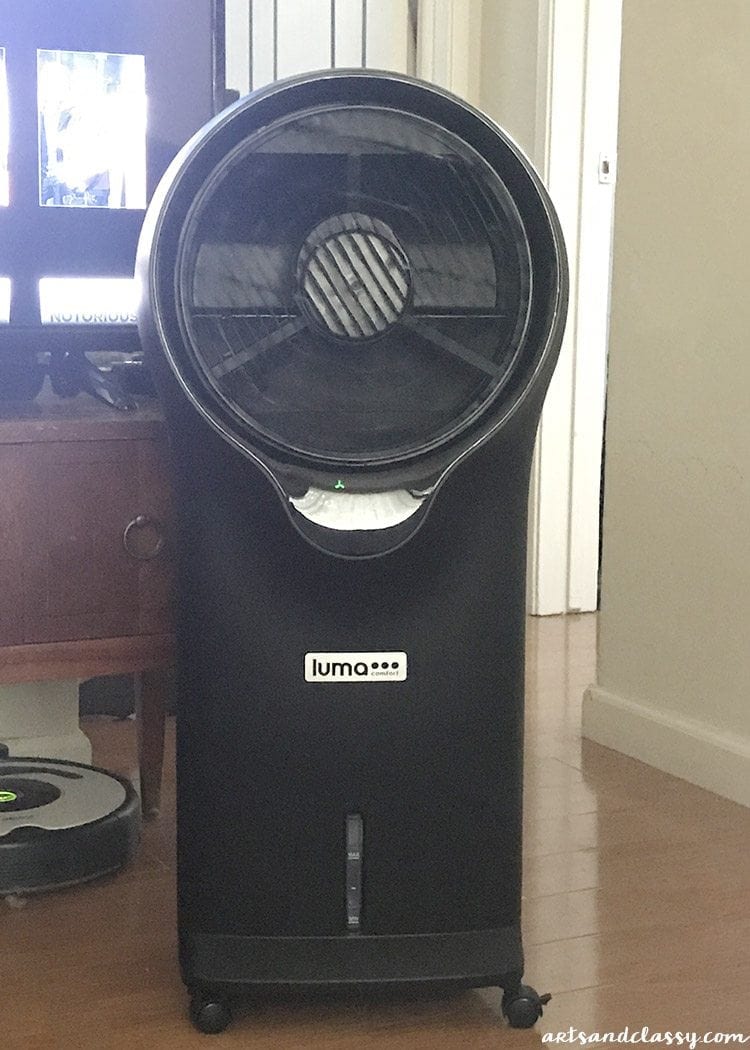 There is a tank on the back that you fill with filtered water. You can also place frozen ice packs in the water to give the air a colder temperature.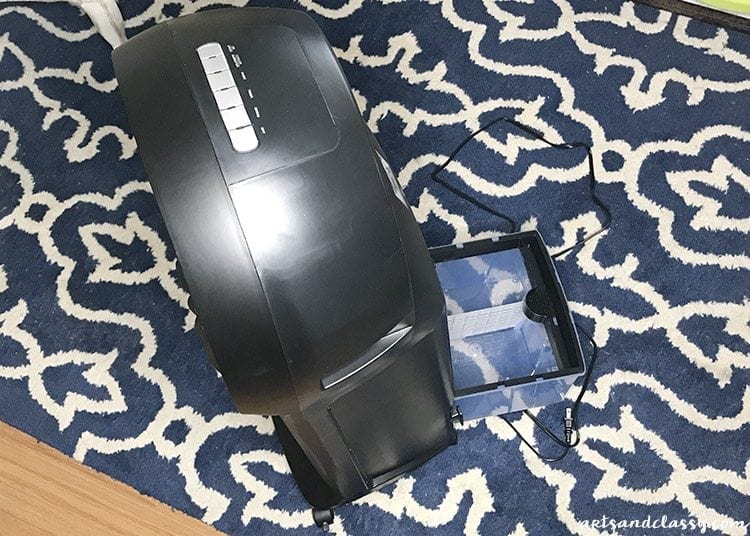 What I love most about this cooler is that it has many settings and it is super quiet (Even when it is in swing mode).
I will say this cooler is better for drier climates. If you live where it is humid during the summer months, this isn't the product for you.
What do you think of this evaporative cooler? Do you know of a spot in your home where it would fit and help keep your space from overheating?
I am all about saving $$. That's why my pals with Luma gave me a discount code to give you! But this will only be offered for a limited time. If you want to try this cooler out for your home you can also save money at the same time!
Check out with PROMO CODE: LUMAEVAP to get 25% off your Evaporative Cooler before July 15th, 2017! Don't wait or you will miss out on this opportunity. 
*This post has been sponsored by Air & Water and Luma. I was sent the product in exchange for an honest review. All opinions expressed are entirely my own.