Sometimes, you need a night out with your girls. It is something I don't do enough of, as I get older. Life seems to always get in the way of fun adventures out.
But, I have learned how important it is to cut out time for me and my ladies. That is exactly what I did when I attended a screening of the new comedy film, GIRLS TRIP, premiering July 21 at BlogHer '17.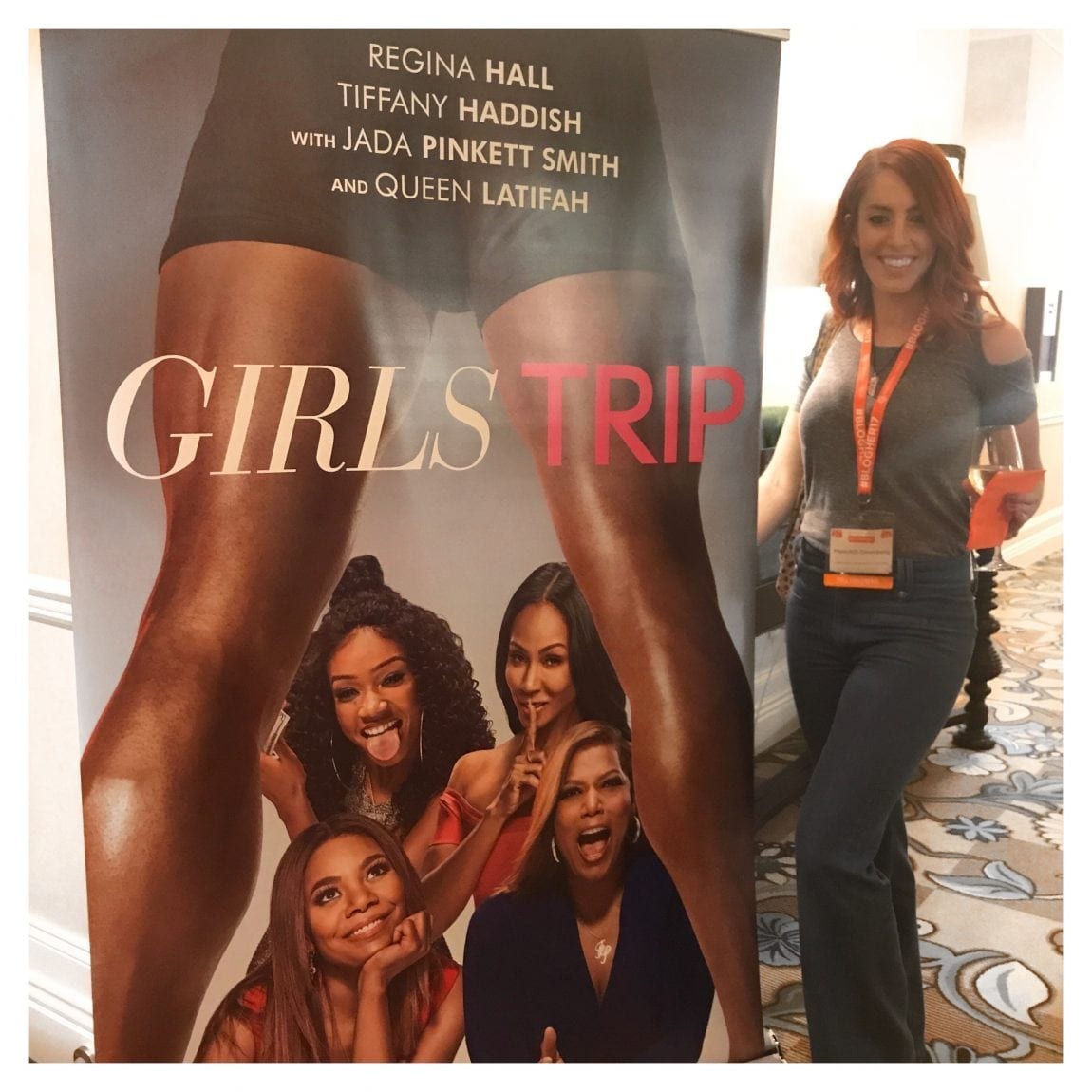 During this viewing, we were able to kick back after a long productive day of learning to laugh! We enjoyed some wine, popcorn, & the movie Girls Trip! What a wild ride!
In a world filled with GO-GO-GO, sometimes we need to stop and enjoy some quality time. Being present in the moment and enjoying a fun night with no distractions is so important.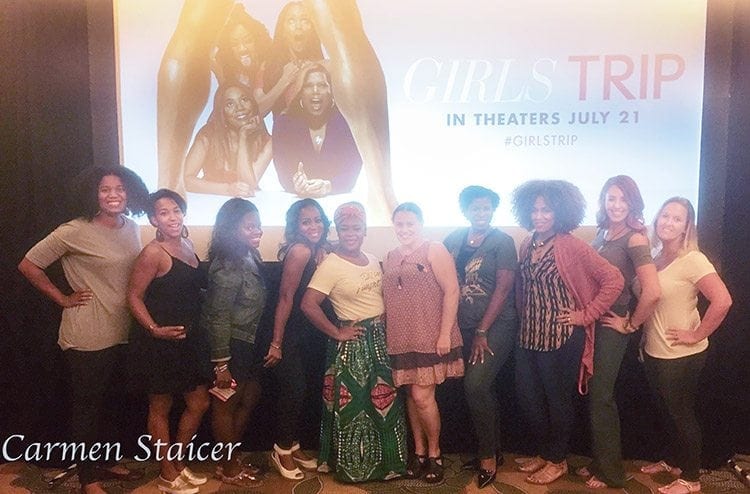 I will say this: you have to check this movie out! It was hilarious!
I have never laughed so hard and for such a long period of time in a movie before! Totally serious about that. Check out the Instagram story I shared on Facebook of my reaction to the film after I left the screening (below).
Basically, the synopsis of the story starts with four lifelong friends right before they travel to New Orleans for the annual Essence Festival! In the film, the girls reconnect and rekindle the friendships they used to have when they were young. Let's just say that things get pretty wild!  There is enough dancing, drinking, brawling and romancing to make the Big Easy blush.
Starring – Regina Hall, Queen Latifah, Jada Pinkett Smith and Tiffany Haddish! They make an awesome group of gal pals who continued to make me laugh throughout the film. 
Brought to you by James Lopez, head of motion pictures for Will Packer Productions, and Preston Holmes, executive producer. 
Girls Trip will be released by Universal Pictures in theaters July 21, 2017 so mark your calendars. 
Ladies, it's time to plan a fun night out for you and your girls! You deserve it! Trust me you will thank me afterward. 
Get Tickets Here: http://unvrs.al/GTFandango
Make sure to check out the Official website for Girls Trip: www.girlstripmovie.com 
To follow Girls Trip news before it premieres, get your fill on social media!
 Facebook: Twitter:  Pinterest: Instagram: YouTube
*This post has been sponsored by Universal Studios, however, all opinions expressed are entirely my own. 
Subscribe to get access your free Start a Blog checklist!
Make sure you don't miss a single step with this checklist. Your future self will thank you!