*This shop has been compensated by Collective Bias, Inc. and its advertiser. All opinions are mine alone. #CelebratingMorris #CollectiveBias
I love my felines and making their life better is one of my top priorities as a cat mom! With that being said, I wanted to share a fun DIY cat feeding station tutorial that was super easy to make. It just took a trip to Dollar General and a thrift store to get the supplies needed for this project.
I created this feeding station in honor or the 50th Adopt-i-versary of Morris the 9Lives® Cat this year! 9Lives® is dedicated to the health and happiness of cats everywhere. Why do you ask? Because they believe your cat deserves to live well.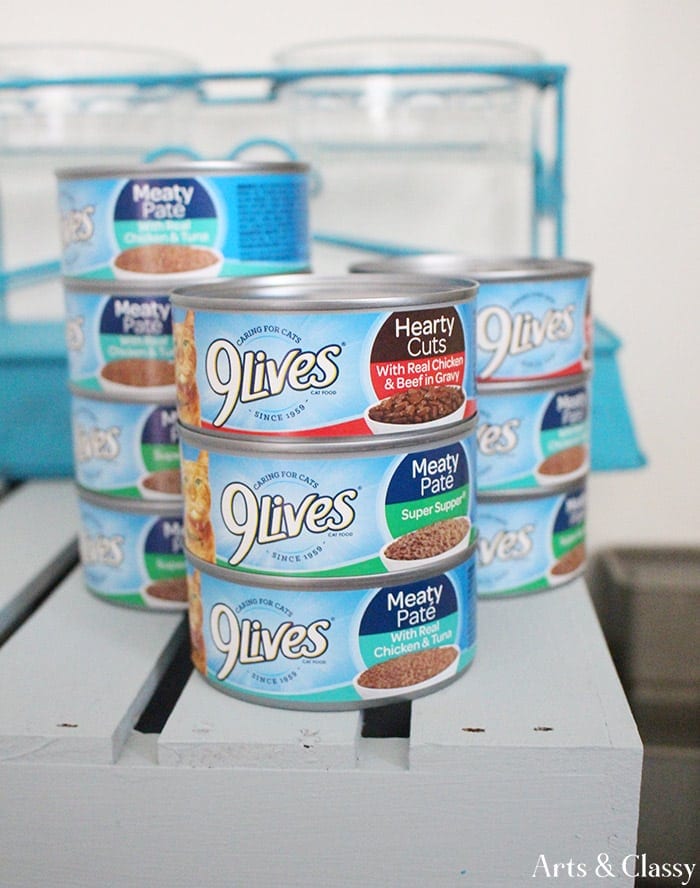 Supplies needed for this project:
3 Wood Crates
Twine
Scissors
Chalk paint (I chose to use two different colors)
Paint brushes
Rectangular metal tray (found at a thrift store)
Bowl holder (found at a thrift store)
9Lives® cat food
A feline companion to supervise this project (tee hee) 
Before starting this project I had to do a little shopping. I started at Dollar General to pick up some 9Lives® Cat food!
I found exactly what I was looking for on the pet aisle.  I love the 9Lives® brand because it celebrates and champions all cats.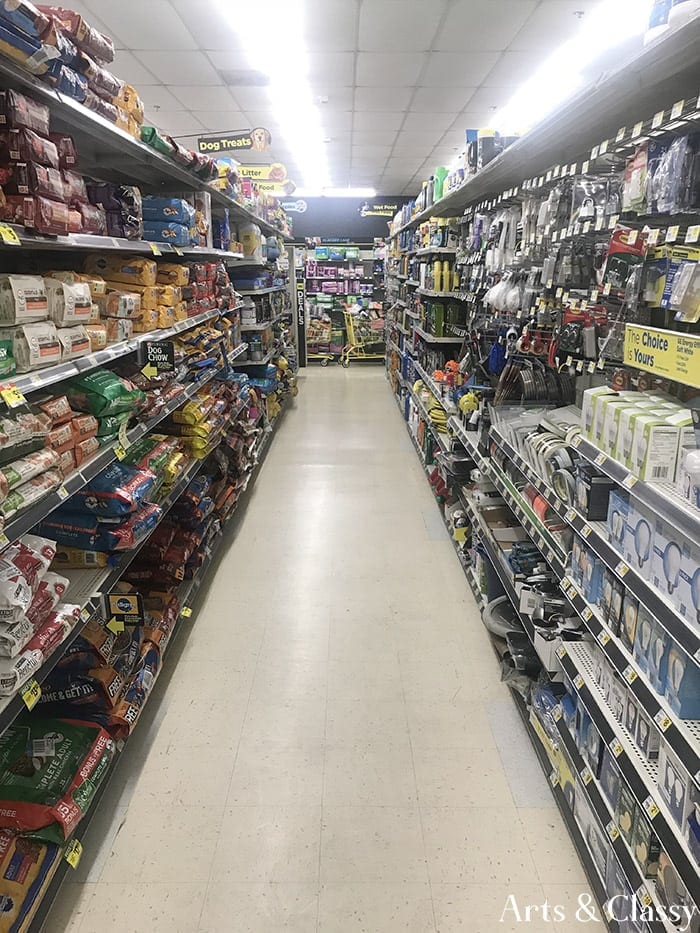 This is the BEFORE shot of the space I intended to use for this project.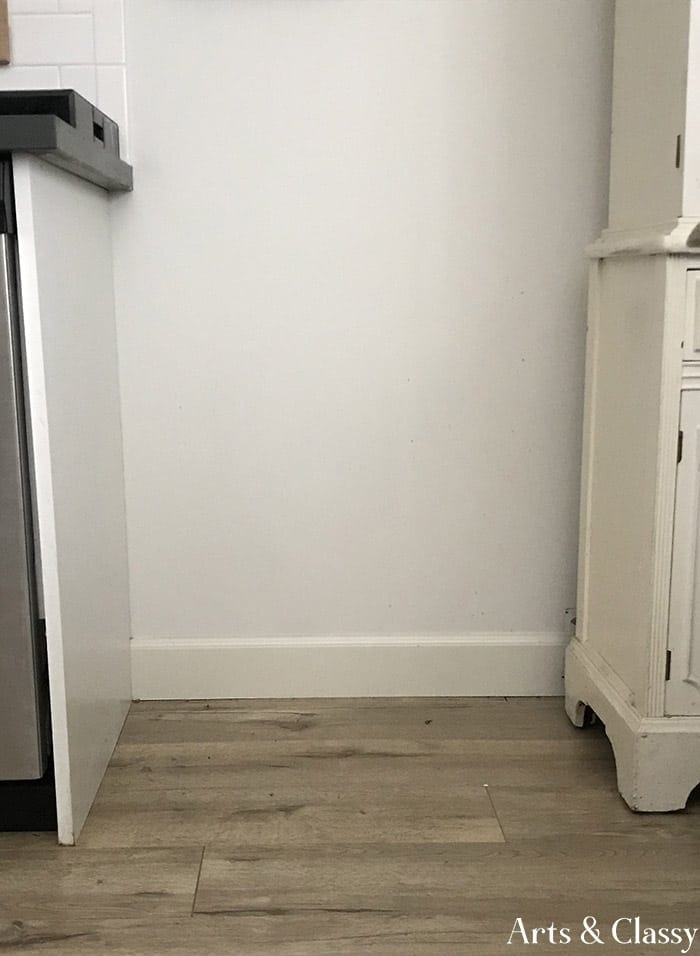 After a trip to a thrift store, I found these 2 items that would work perfectly for holding the feeding bowls. I thought a little pop of color would help liven these pieces up. My kitty Grace agreed.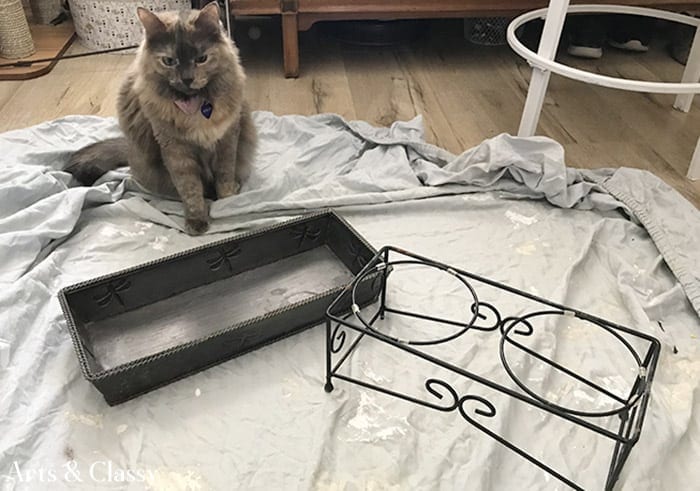 I had 3 wood crates that I decided to paint with chalk paint to use as a base and scratching post.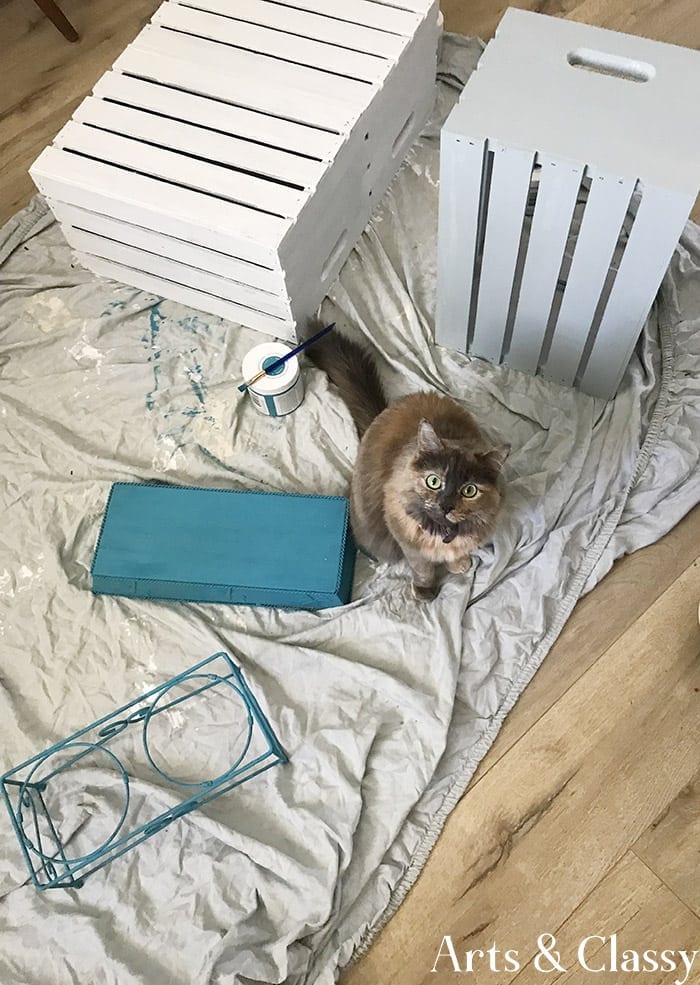 Once the paint dried, I used my scissors and twine to wrap part of the base to create a little scratching area and tied it to secure it to the crate. Then I put the rest of the feeding station together.
Here is the AFTER of this project!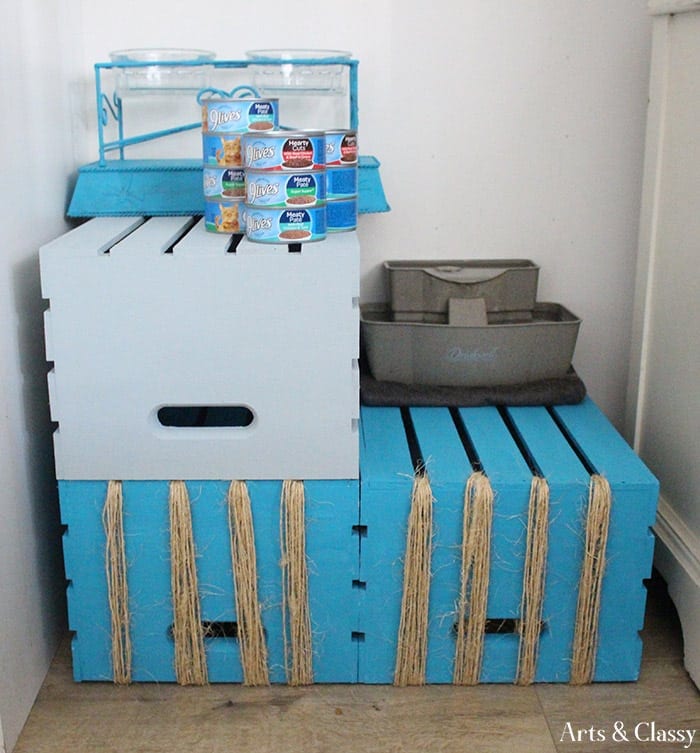 Then came the feeding part of this project which was both my cat's favorite part!
9Lives® is a cat food brand that assures cat parents they are making the responsible choice because it provides taste, nutrition, and variety while providing practical knowledge and advice. Basically, everything I want in a cat food brand for my kitties.
By the way… Grace and Ropy love their new feeding station! They are such cool cats. You can also check out some other adorable felines that are apart of Morris's Catpack and the 9Lives Facebook page.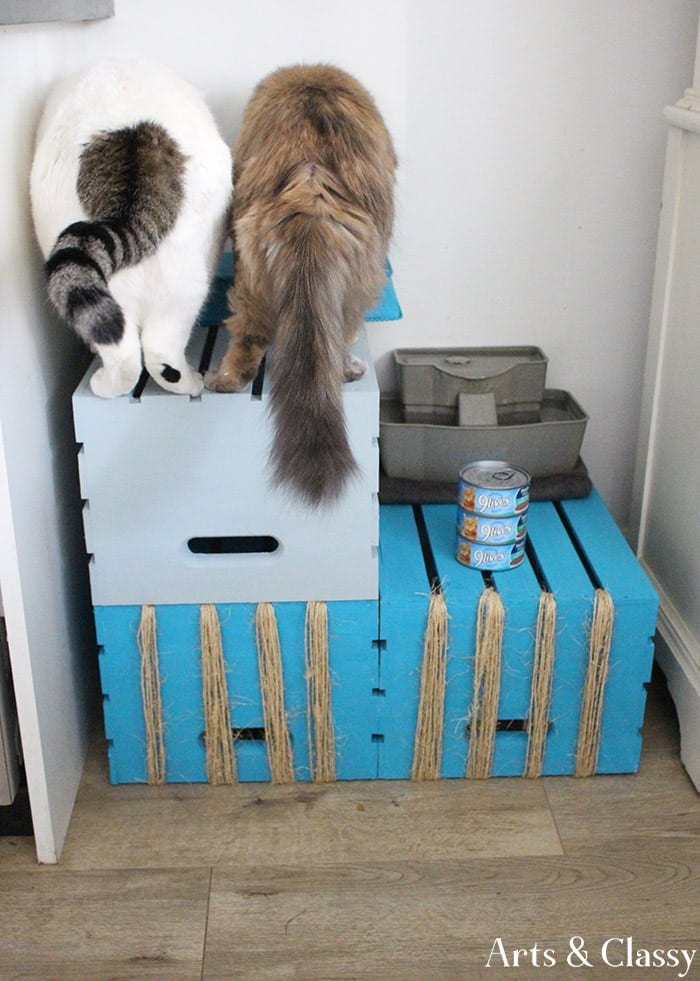 I have some savings for you and your precious feline companions. You can save money with this coupon when you purchase 9Lives cat food from Dollar General.
What did you think of this project? I would love to know in the comments below.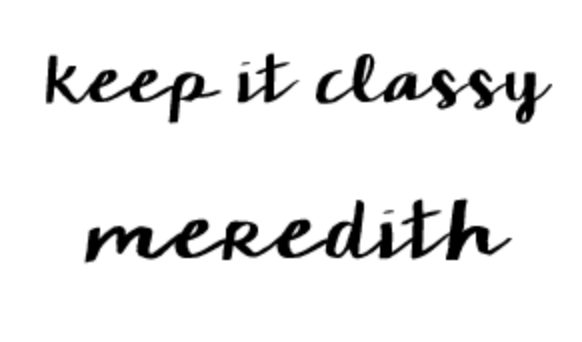 If you liked this project, please save it to your Pinterest boards.