Creating art can be as simple or complicated as you want to make it.
I am always looking for new ways to create art that I love to look at every day. I am really into typography style quote art. I have loved quotes since I was a teen. Surrounding myself with this positivity has helped me deal with tough situations over the years.
I came across this super empowering quote "I will become what I deserve" and this really resonated with me and decided my art would incorporate this quote. I am going to show you how I made this art piece.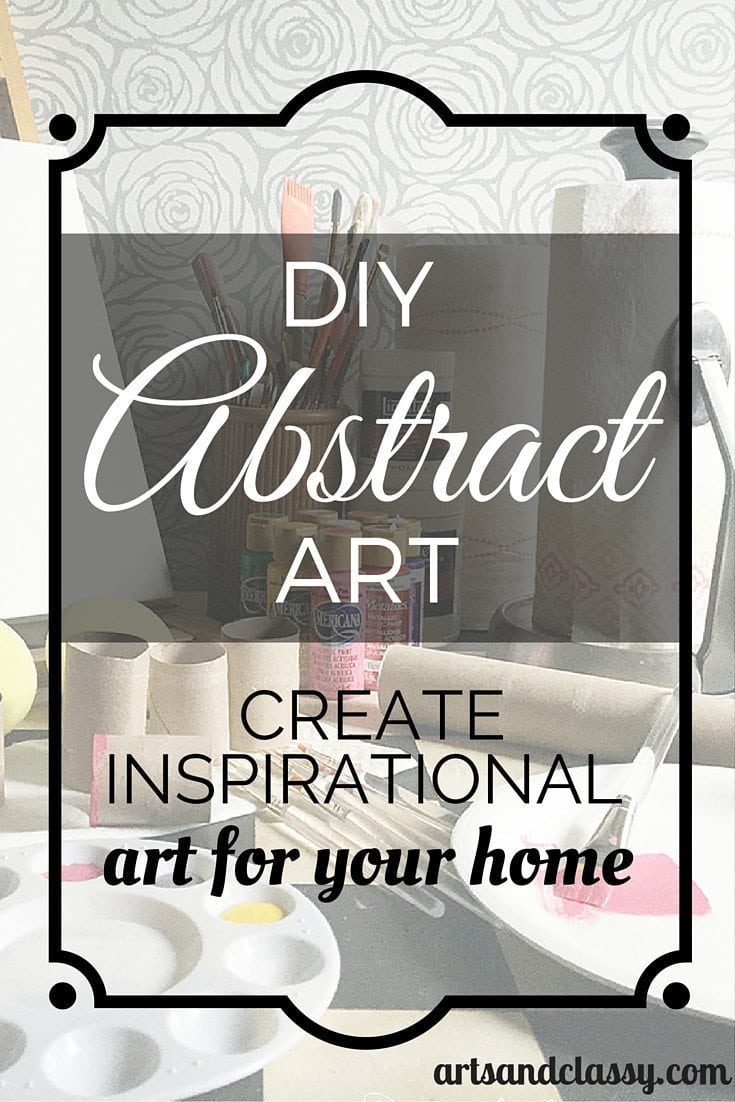 Since you know that I like to upcycle and repurpose items that normally get tossed into something useful, I decided to start in my home. I decided to turn the paper towel rolls into painting tools for a fun and empowering art project for my home.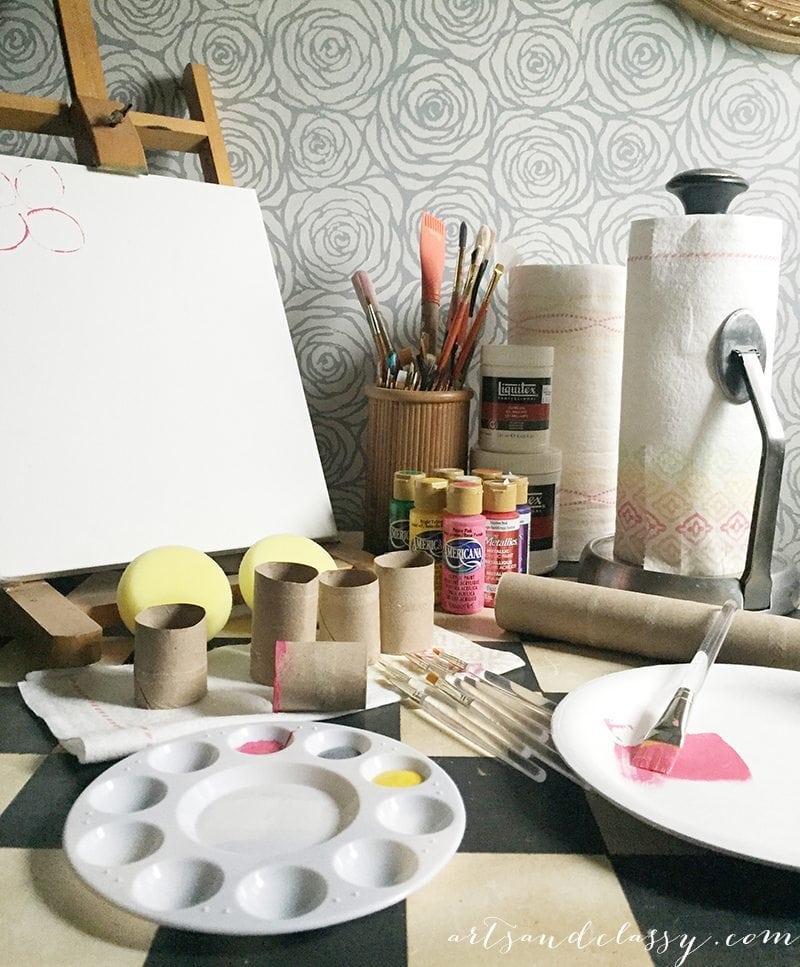 I use Viva® Towels in my kitchen and I always hate throwing out the inner roll once it is done. I am an Los Angeles lady and I just learned about how Hollywood actress and designer Alyssa Milano partnered up with Viva® Brand to create Alyssa Milano Signature Designs by Viva® Paper Towels.
Never have paper towels looked so chic and also that work so well when I am painting! I use them to keep my workstation clean and to wipe of my artist paint brushes. I don't know how I would create my art without them.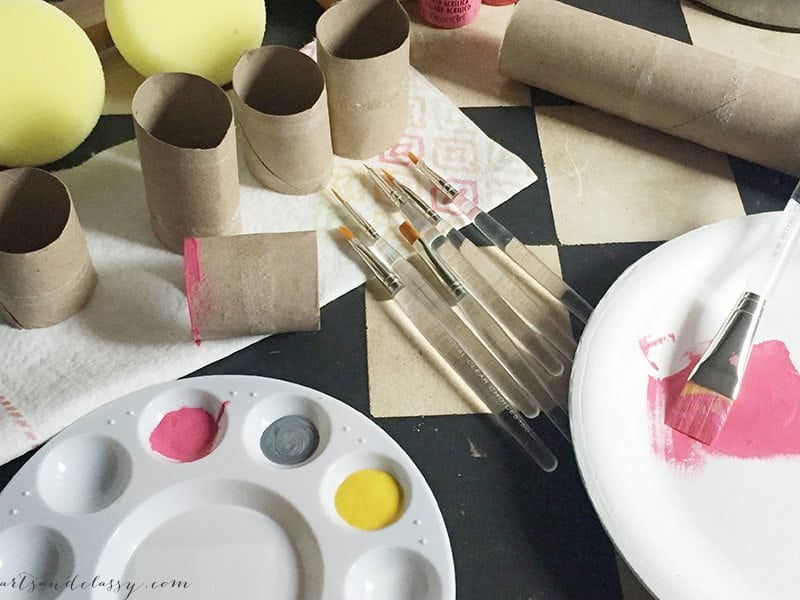 You can get some Viva® Towels too as they are now available in stores nationwide in 9 new bold designs.
Here is the supply list I used for this project.
Paper Plates
Pencil
Mineral metallic powder
Canvas
Acrylic paint
Paint brushes all sizes.
I really like playing with textures and patterns and making use of the round roll made it an effective stamp of my canvas in several colors.
The beauty of abstract art is that it only has to make sense to you. There are NO rules. (I am not a fan of rules)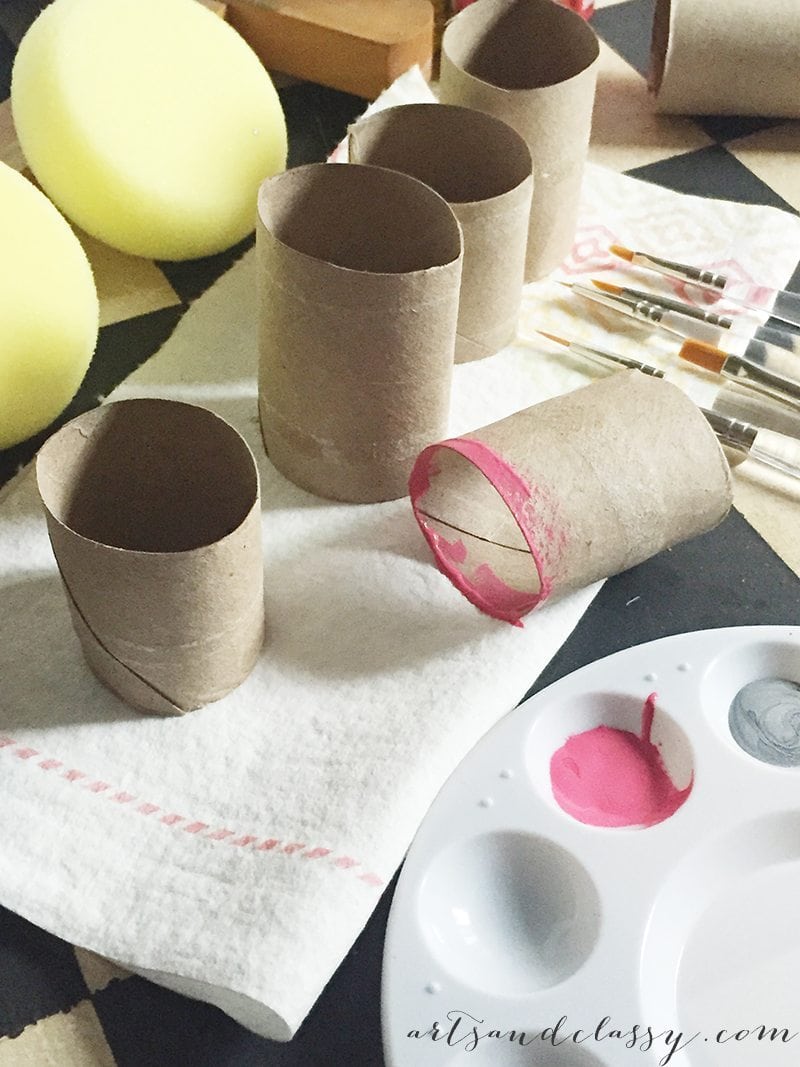 After creating a really fun and balanced patterned background, I decided to go back with a very small artist brush to paint out my quote in a very brush stroke-like way. This took a little bit of time to complete. I really wanted a handwritten look to this piece especially with the quote. It seemed more personal that way.
This was the finished product of this fun abstract art piece.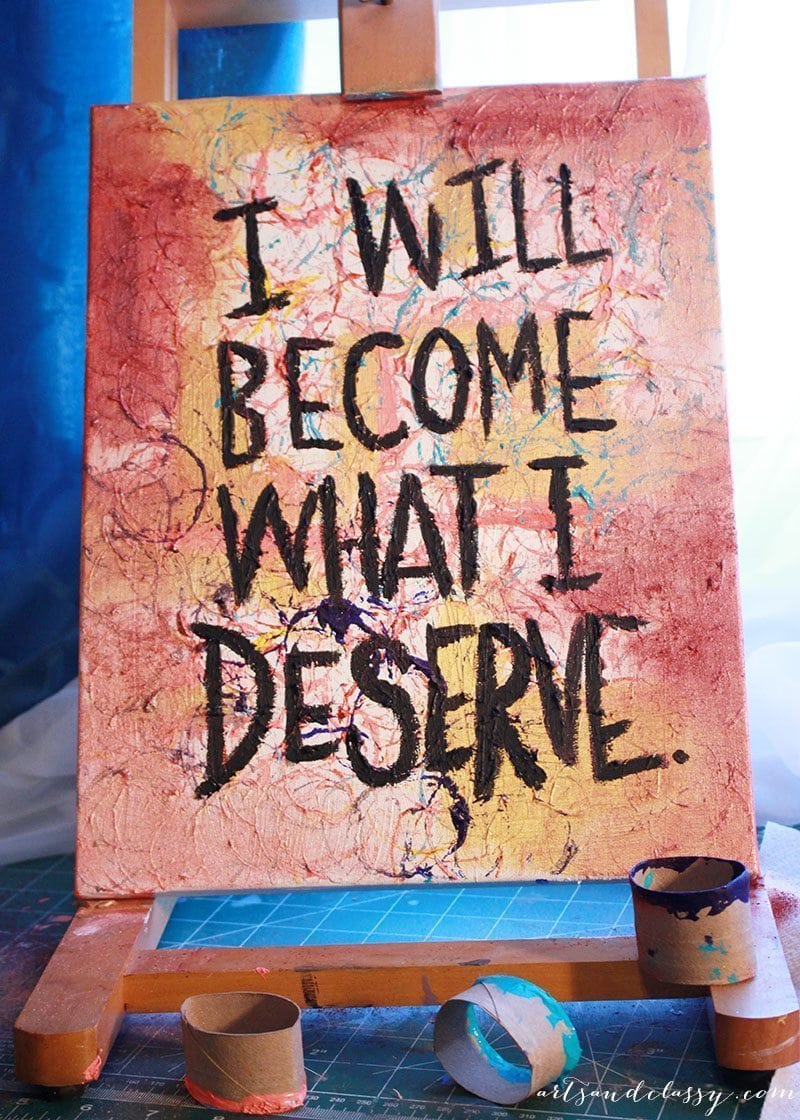 I love telling you about deals, contests, and giveaways that I host or hear about. Here is another great one you need to know about.
Viva® Brand is launching the Kitchen Couture Contest starting on September 9th. 5 people will be awarded $1,000 towards making their dream kitchen a reality, by pinning items inspired by the nine Viva® Signature Design Towels.
Official contest rules are available at VivaDesignsContest.com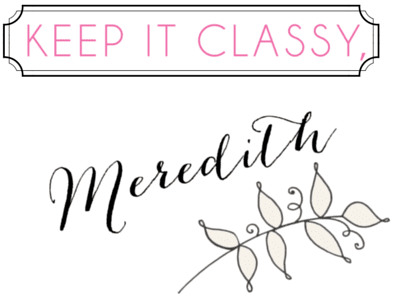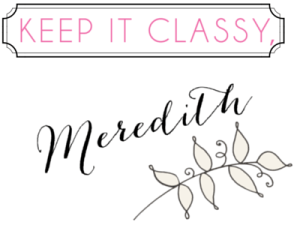 I was selected for this opportunity as a member of Clever Girls and the content and opinions expressed here are all my own.