Tis the season to give give give.
I must say this is my favorite time of the year. It is all about family and friends seeing each other. I love the holidays!!
I am not sure if you struggle with the same thing. My guess is that you do.
Life can be busy and when distance is involved (at least the distance in LA) traffic can make visits less frequent. How sad is that? Freakin traffic…
I am going to show you the art of giving for this holiday season. Let's make up for time lost and come back with a bang. 
I am starting to plan my gifts for the season and I have discovered that baskets are pretty awesome gifts. I love getting gift baskets and I love to give them.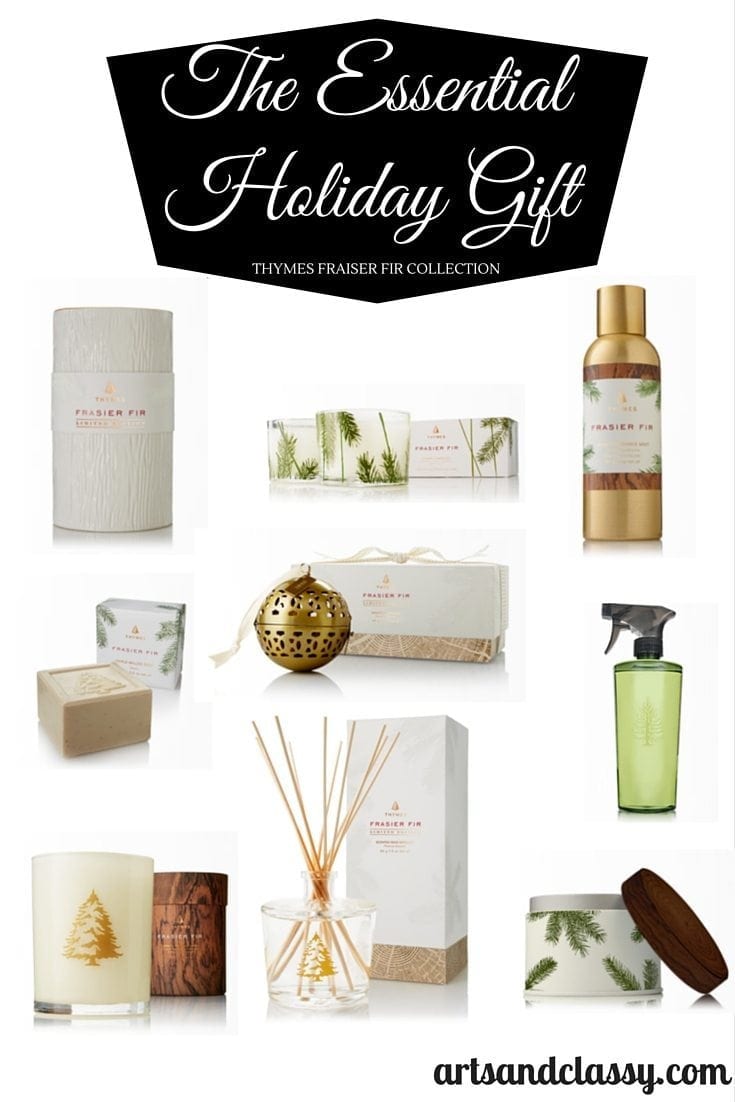 My theme this year…handcrafted holiday gift baskets.
I decided that my family would love this gift basket of fun smelly good products from Thymes. Their Frasier Fir scent is unbelievable. Like their Gingerbread scent, their Frasier Fir scent is subtle and intoxicating. It smells amazing!
My parents just moved down towards San Diego and have a beautiful new house! My thought was to give them something that would be useful and pretty to display in their new home. My mom is a total clean freak so I thought the following items would work perfect in their basket. All of these are in the Frasier Fir scent.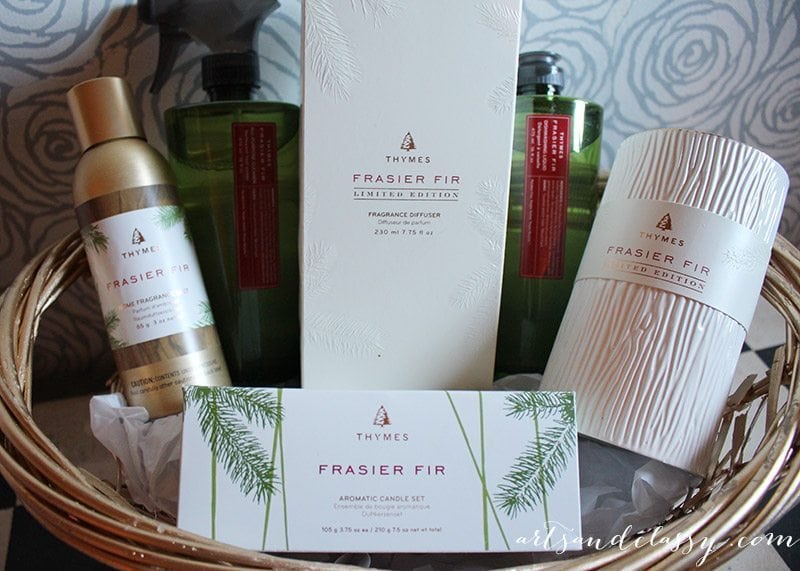 The art of gift giving this holiday season is to really think about what is going on in the life of the person you are gifting to.
What would they buy for themselves? What wouldn't they buy for themselves? Often times, the latter is the better area to analyze to find something really special for someone. Get them something they wouldn't buy for themselves.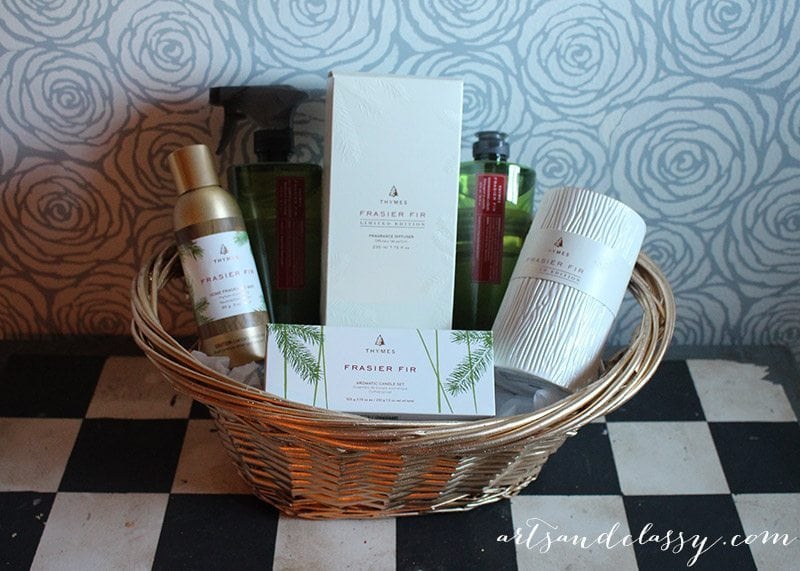 I really hope they love their basket of fun products that they can use and display in their home.
I am a big candle buff. I pretty much like most scents.
This is a great gift for anyone you know that has pets. Sometimes pets don't leave the best smells in your home. What the best way to help alleviate it? Frasier Fir of course!! Try the Frasier Fir today by spending $25 and get a free sample set.