Yogurt Container Turns Into Cute Pendant Light
I am all about upcycling. In fact, some of my favorite projects are repurposing projects because they really get my creative juices flowing. That being said, I am always up for a creative challenge.
I am a LOVER of yogurt. One of my favorite weekday breakfast choices is Mountain High Plain Yoghurt with granola, honey, and fresh berries. It tastes delicious and it is healthy too!
But the NEXT best thing about the Mountain High Yoghurt containers is that you can repurpose them into something really special. I browsed the Mountain High Yoghurt's Pinterest page for some inspiration. I saw many talented diy bloggers turn these containers into gorgeous succulent planters, penholders, and tissue boxes. But, I wanted to go a little more off book with this project.
How could I make this plastic yogurt container into something really fun and cute?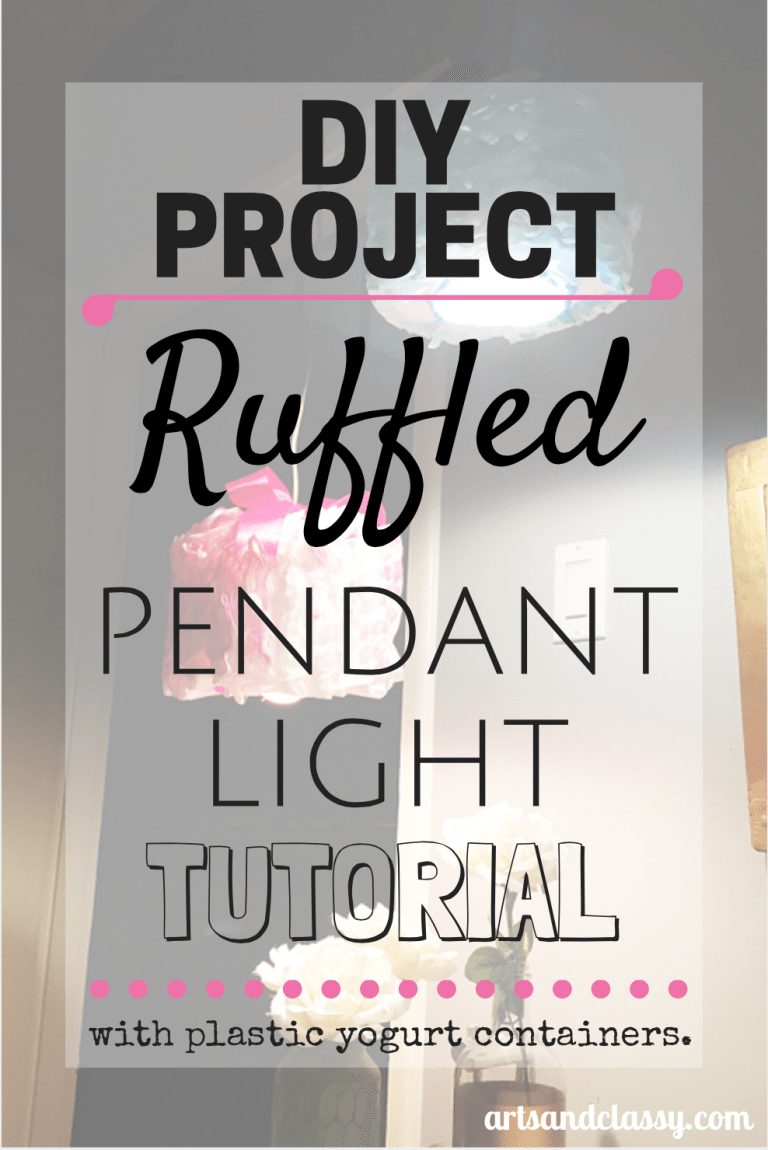 That's when I had my idea. I knew I could make these containers in to cute ruffly pendant lights to hang in my living room.
Call me crazy… I know.
Some have a hard time imagining what that would look like. I thought I would break down the process.
First, the supplies you will need.
Scissors
Coffee Filters
2 Empty and Clean Mountain High Yoghurt Tubs
Tacky Glue or Elmer's Glue
Ribbon – 2 colors
Xacto Knife and Blades
2 Hanging lantern cords
Metallic gold spray paint
Adhesion promoter
Ceiliing swag hook
Small binder clips
Watercolor palette
Small paint brush
This is my first ever complete video tutorial of a project I worked on. Nervous and excited about it!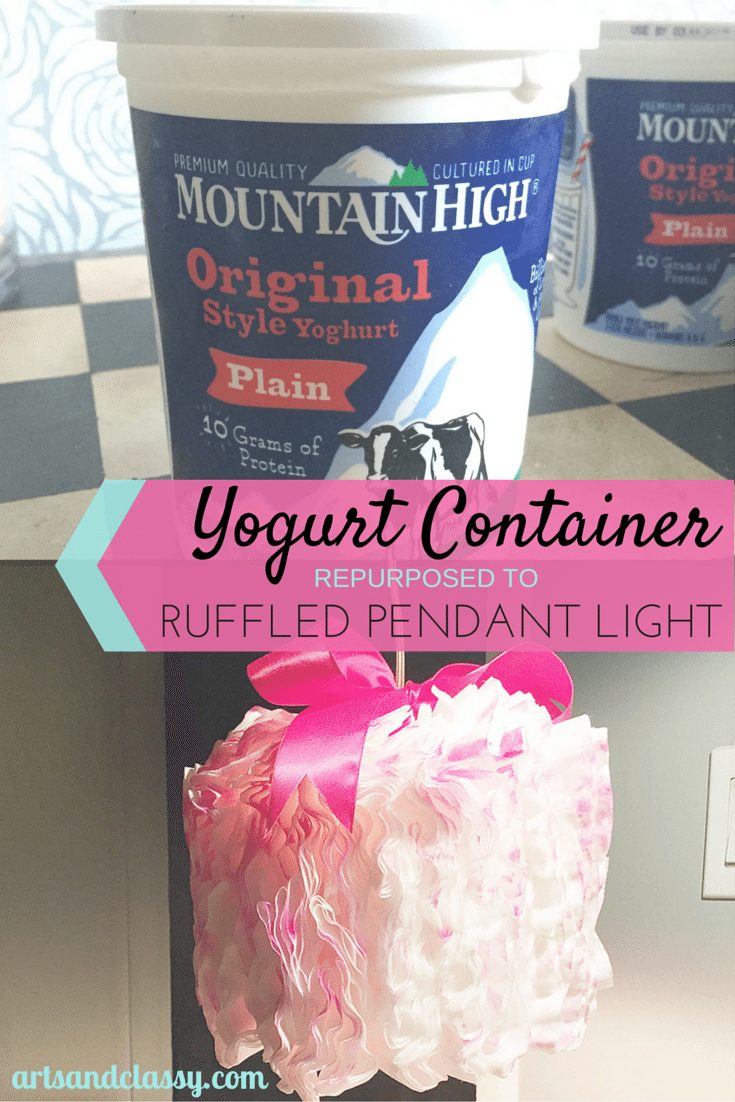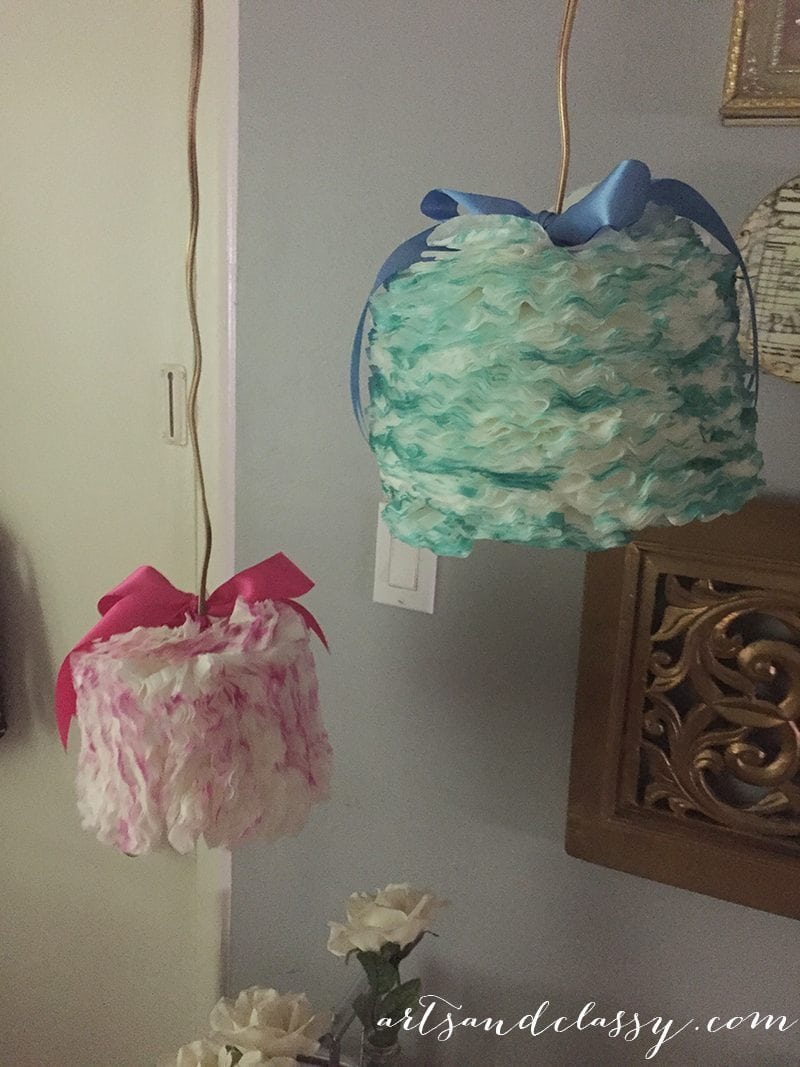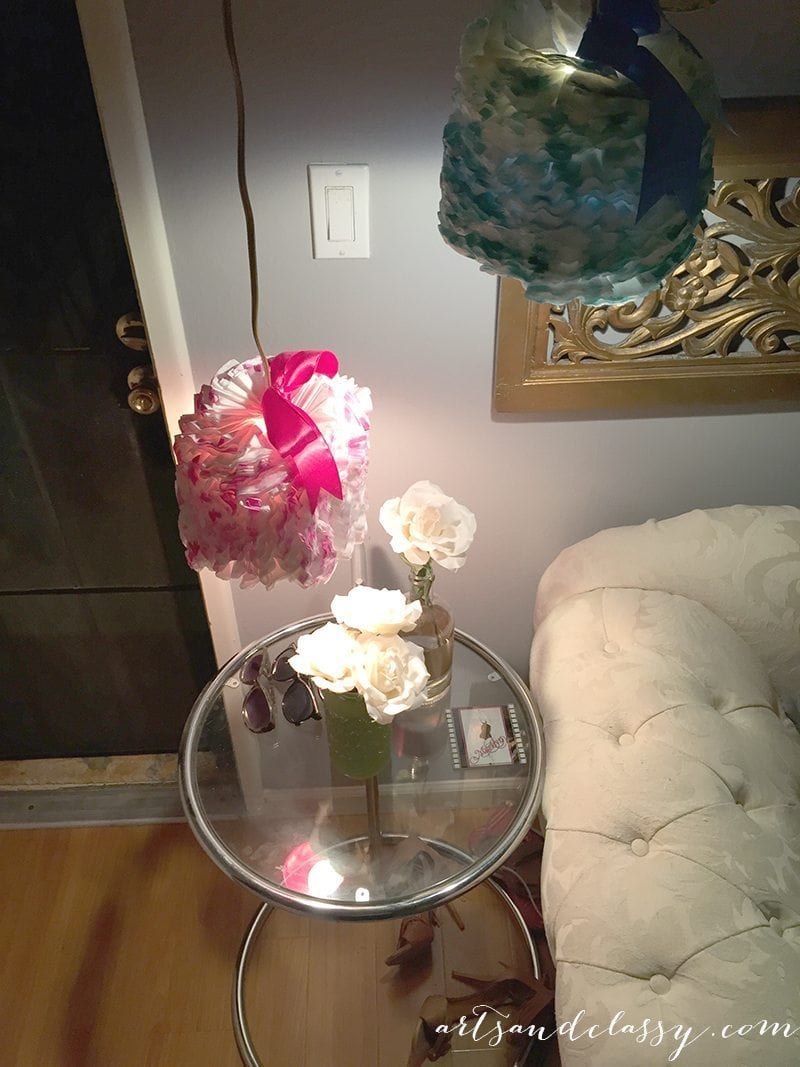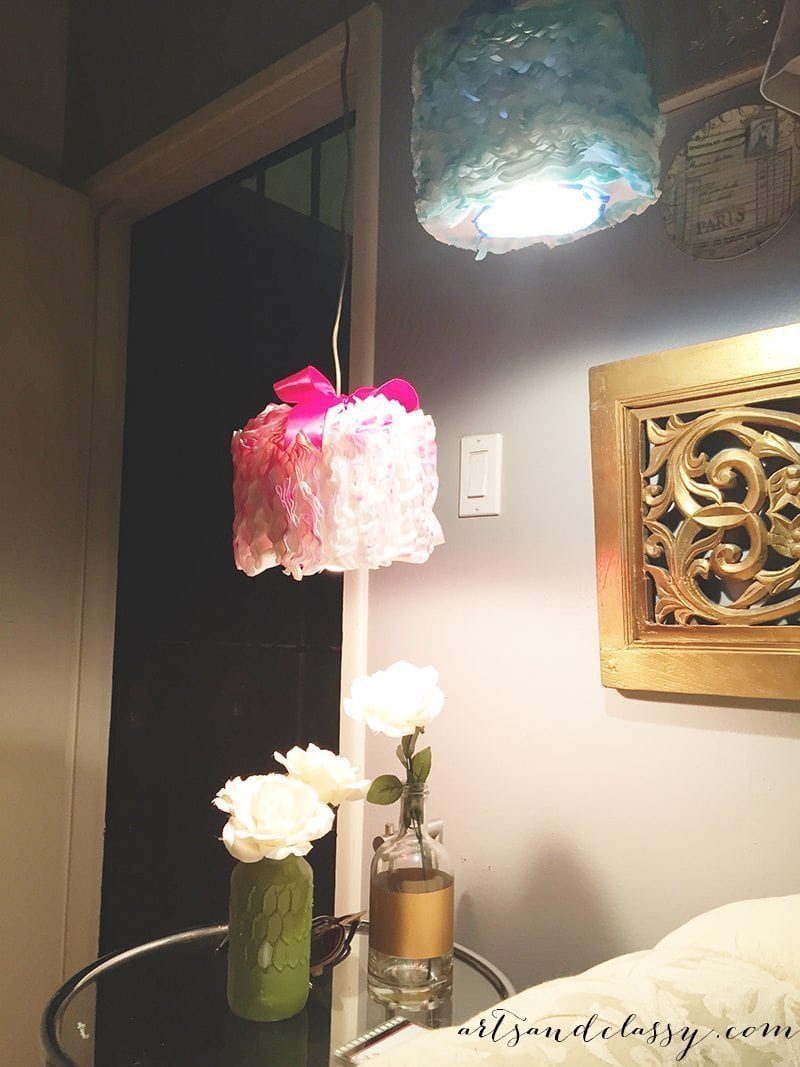 If you like this project, you should check out Mountain High Yoghurt's Pinterest page for some inspirations for more container crafts! I found some pretty cool stuff on there. They also share some fun recipes and crafts on their Instagram and Facebook pages.
Head over to Mountain High Yoghurt's website for a downloadable coupon after subscribing to  their monthly newsletter. You will save $1.00 when you buy 2 containers.