Blog essentials I wish I had known about when I first began my journey.
Do you want to grow and start a successful blog or do you want to be a hobby blogger? This is the first real question you have to ask yourself.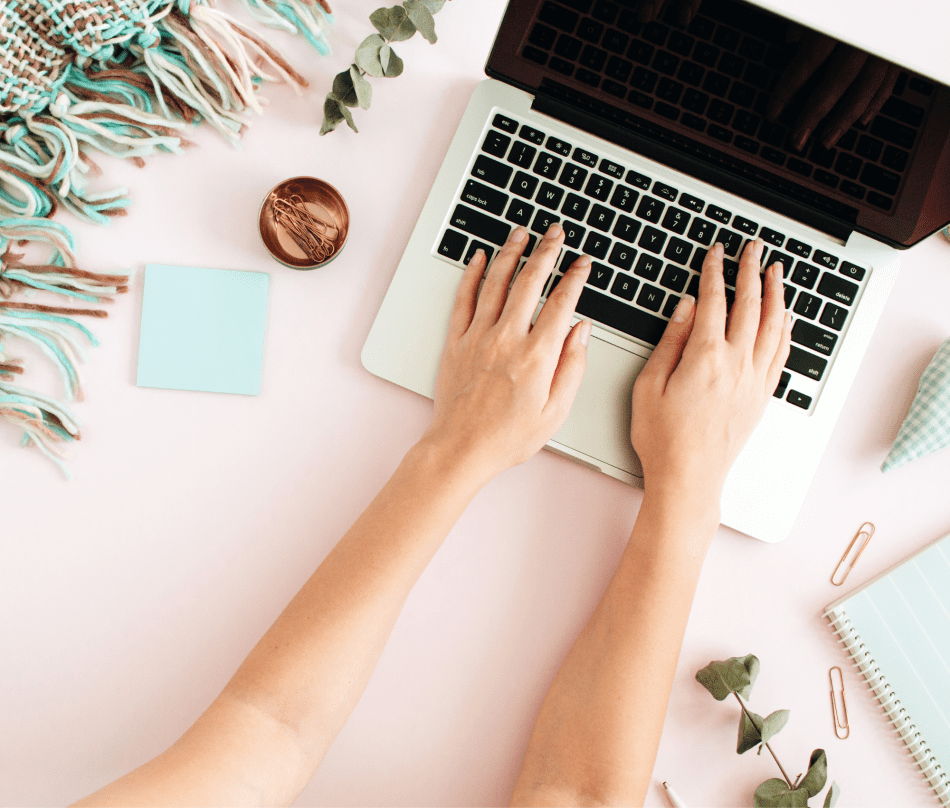 From my past experience, I began as a hobby blogger back in 2012 and transitioned into blogging as a business (side hustle) in 2014. I have learned a lot since those days.
I hope to pass on some of what worked really well for me since I began. I have listed some blogger essentials tips and resources below to help you get started to advance your quest to develop your dream side hustle online. 
This post contains affiliate links. I may earn a small commission if you click the links below and make a purchase. This all goes back into running the blog.
1. Invest in a Good Web Host
Since I began as a hobby blogger, this step didn't really resonate with me. I began my site with a blogspot address aka free hosting and I didn't own the domain name. When I took this seriously as a career path or side hustle I bought my own domain name through GoDaddy and signed up with BlueHost, The BigScoots, and Now I am with Iridium Hosting.
2. Read Other People's Blogs
I did a lot of reading other people's blogs when I was first getting started. I searched for content relative to what I wanted to accomplish via Google, Pinterest, and YouTube. I feel so lucky that I was able to get by watching and reading tutorials without having to invest in any courses. This initially was due to the fact that I was pretty strapped for cash when I first began.
I found so many helpful people online like Ruth Soukup, ByRegina, Jeanette @Snazzy Little Things, and KariAnne @Thistlewood Farms.  They were covering so many different parts of the online space but did talk about things that I gravitated towards. 
3. Search Engine Optimization
SEO, SEO, SEO. Have you heard people talk and talk about this word? I know I did when I first entered the world of web design and blogging. At first, I was very confused about what it meant. Over time and lots of research, I began to really wrap my brain around what SEO really meant! This is an important foundational blogger essentials must-do! I blog with WordPress so it took some time to refine focus keywords and download the Yoast SEO Plugin. This really helped me optimize my new and older content so it will be found easily. 
4. Know Your Niche
Like SEO, knowing your niche is another word that gets thrown around the online space quite a bit. But it is something to pay attention to. When I started a blog in 2011 (before Arts & Classy), I just took action without any plan. I didn't know what topic I wanted to talk about. That fizzled out pretty quickly because there was no focus or driving force on my blogging platform. So breaking down your niche is something to consider before anything else.
What do you want to blog about? DIY, lifestyle, health, food, or travel? These are a small sample of the array of options to choose from. Even zeroing in further once you have picked your niche to see WHO you want to cater to will serve you in the long run.
5. Establish Your Blog's Design Identity
I hired a coach named Julie @ Whiskey and Red for this step in 2015 because figuring out my blog's identity was a struggle for me. She specializes in small brand designs. Even though spending the money was nerve-racking, this was a very smart step to hire someone to hold me accountable and help me cultivate my vision. 
6. Put Your Content On Solid Ground
If you have made it to this step and have put the other things I mentioned above into motion, then you have the makings for some solid ground for your content. A reliable web host, niche, brand identity, SEO, and research from other blogs/websites are highly recommended.
We all know that technology can be finicky to make sure you have all your ducks in a row will help you when things go wrong. Accept it. They will from time to time. Don't panic. This is where I want to mention having your site backed up as a really helpful thing if anything goes wrong. It will save you so much time recovering your site if you do.
Paying attention to what you want to use to run your blog is equally important in the solid ground area. I believe in WordPress blogs. I went from Blogspot to WordPress and haven't regretted it in a single minute. I have also heard great things about Squarespace. If WordPress is too daunting to get started with, take the path of least resistance to help you get started. 
7. Affiliate Marketing
According to BigCommerce.com they define affiliate marketing as  "Affiliate marketing is the process by which an affiliate earns a commission for marketing another person's or company's products. The affiliate simply searches for a product they enjoy, then promotes that product and earns a piece of the profit from each sale they make. The sales are tracked via affiliate links from one website to another."
I can share that I use a few different affiliate programs like Amazon, Share-A-Sale, & Reward Style. 
8. Building an Email List
I didn't understand what the importance of email marketing was until a few years into my blogger journey. I started with MailChimp for free and now have been with ConvertKit for 4+ years! The good news is that ConvertKit now has a FREE version if you want to start and grow within this great CRM provider. 
You can build your list in many ways from adding forms to your site to giving people the option to subscribe. You can also create things for people to get in exchange for their email addresses. 
Things like free printables, ebooks, checklists, etc. A couple of examples I have on my own site are my make money blogging checklist and my printable planner worksheets.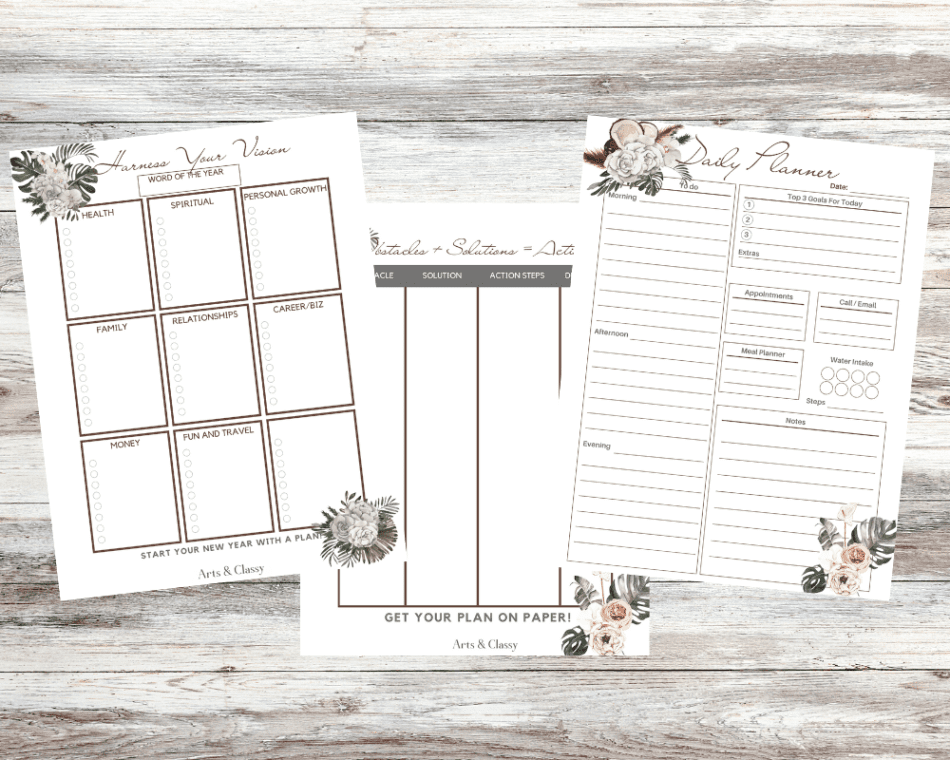 You can see more examples of my freemiums on my FREEBIES page.
9. Give Readers A Reason To Comment And A Way To Do It
One thing that I have learned over the years is to engage with your members. Give them a reason to comment on your content. This blogger essentials tip usually requires giving them a CTA or a "Call to Action" at the end of each post, video, and social media post.
You can do this by asking for their opinion or sharing their comment wherever that is available to them on each platform. Here is an example.
If you found this post helpful about how to start blogging or to take your blog to the next level. Please leave your favorite bit from this article in the comments below.
10. Read Books On Blogging
My journey began with reading books by Ruth Soukup about How to Blog for Profit Without Selling Your Soul. Which led me to join her course down the road called Elite Blogging Academy. But I know there are plenty of other books on blogging out there to help you guide your journey. 
Learning as much as you can about whatever you want to specialize in is a great thing. Nowadays there are other helpful video platforms like Skillshare that have courses on pretty much any topic you want to learn. 
Examples: email marketing, video editing, sewing, bullet journaling, blogging, drawing, etc. The list goes on and on. If you use my link to try Skillshare, you will get 1 month for free! Think of how much you can learn in 1 month!
11. Respond To Comments
When your readers reach out to you in your comments with feedback and questions, respond to them! Do this as timely as you can. I understand and respect setting boundaries around when you dedicate time to this part.
Please don't forget this step. How are you supposed to cultivate a loyal following of blog readers that revisit your content over and over again if you aren't engaging with them? People like feeling heard and appreciated and this goes both ways in this relationship online. 
12. Publish Regularly
This covers multiple areas of your blogging business. From blog posts, email, and social media. Being present and posting consistently is very important. This is how you gain blog visitors, regulars, and loyal followers. I recommend picking two social media platforms that your target audience is using to capture their attention.
When I first began, I was already on Pinterest and doing well with it. I automate a majority of my content there through my scheduler Tailwind. Instagram and creating a Facebook Page were my other focuses to touch base with my readers and potential sponsors. 
I recently began scheduling my Instagram content through Tailwind as well and let me tell you how much of a lifesaver that has been.
13. Advertising
This topic can cover so many areas. But for today, I will be focusing on ads within a site and then sponsorships.
I began putting ads on my site manually with Google Adsense. Now there are incredible programs out there like Adthrive (my ad network) and Mediavine that have a whole team of people that strategically place ads on your site on your behalf. This helped me save so much time because figuring out code and other WordPress plugins really got confusing. 
Sponsorships are another area where you can monetize your blog name by working with brands. Only working with brands you actually use or others that you have wanted to try will help to keep building trust with your blog readers. 
You can connect with Sponsors through platforms like Clever, Massive Sway, Aspire IQ, Socialix, Social Fabric, Hometalk, and Izea, or direct contact with them via email. Make a list of brands you want to work with and if you don't find them on platforms like the ones mentioned above, reach out to their marketing team with a pitch. I would also include a media kit. You can see an example of my media kit on my advertising page. 
The last thing I would like to share about advertising is to include a disclosure policy page and privacy policy page on your site (for legal reasons). This will protect you and your site because you are disclosing this for a profit site. 
Now that I have summed up some of my valuable lessons, I hope you consider implementing what you have learned. My biggest piece of advice would be to adopt a growth mindset. Know that there is always more to learn and space to grow on the internet.
Whether you are starting a new blog or maybe a YouTube channel, please let me know what your favorite blogger essentials tip helped you the most! I would really love to know in the comments. 
Until next time, A & C family. Take care!