ABOUT ME…
Hello! My name is Meredith and I am the creator and voice behind Arts & Classy! Thanks for taking the time to learn more about me! I will start by saying that I have been an artist all my life. 
HOW IT ALL BEGAN…
When I was young, I dabbled in writing, poetry, and drawing. This evolved to journaling daily, painting on canvas,  and drawing human figures in charcoal. I became obsesses with art and creating as much of it as I could. 

THE YOUNGER YEARS…
At the age of 12 years old, I made up my mind that I wanted to become a Production Designer in the Film/TV Industry.
Why you ask? Because I was raised on film sets. My father worked in the industry and worked on fun movies like Titanic, The X-Files Movie, Broken Arrow, Batman Forever, Blown Away, etc.
My sister and I would always visit sets to get the behind the scenes view of the production. We even met actors because my father would somehow befriend them on every show. It seemed like the best place in the world to be for a career!
THE COLLEGE YEARS…
Fast forward to…graduating from junior college, I transferred to California State University in Long Beach with the intention of pursuing studio art.
However, something kept pulling me to Theatre Arts. I made the decision to switch majors to Technical Theatre – Set Design. I thought that would be a better foundation to pursue the career I thought I wanted. 
I graduated Cum Laude* aka with honors with a B.A. in Technical Theatre.
CHASING THE HOLLYWOOD DREAM…
After college, I pursued the TV/Film industry while bartending on the side. I wanted to get into the Art Department so badly and started as a Set Production Assistant. I ended up working on many shows and did make it into the Art Department in 2009.
For about 7-8 years I did this type of work and became more and more unfulfilled. I worked as Art Coordinator, Set Decorator, Set Decoration Coordinator, Assistant Art Director, & Graphic Designer. I became very versatile in the art department. Even though I was working in a "creative" department. I was still feeling very creatively unfulfilled.
Thus a blog was born…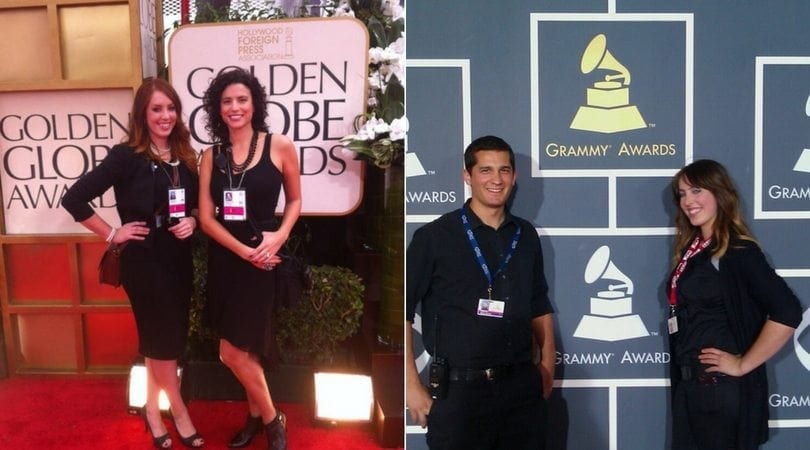 Arts and Classy was created for 2 reasons… The first was an outlet to fulfill my need for creativity as I said before.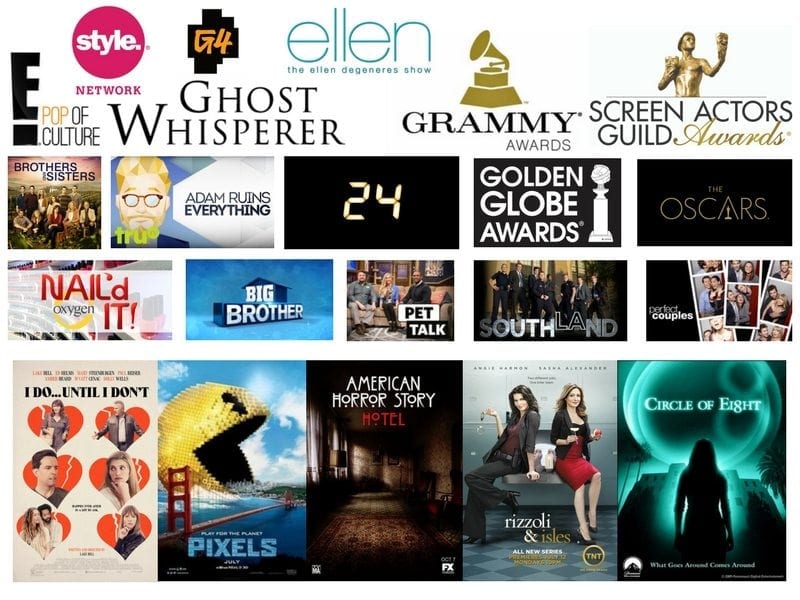 The second reason I started a blog was that I had a problem…
I was a young twenty-something trying to make it in Los Angeles in the TV/Film Biz without roommates. This meant my rent was expensive $$ and I had no budget for furniture and decor.
At this time, I noticed a problem when I would surf HGTV's website and other home blogs looking for inspiration + solutions to my decor problems etc…
What I discovered was that NO ONE was really catering to renters. Not in the home decorating department. Arts & Classy seemed like it could be a solution to that problem and was born in April of 2012. 
I started thinking outside the box to solve my issue. I started turning to the hand-me-down furniture that I received from family and friends from college into pretty pieces of furniture to complete my home.
The brand was built on the dream of creating a high-end look for much less! Since I was a working girl on a tight budget, finding the perfect DIY projects to achieve the look for less is what I am all about. I don't like to spend a lot of money on my supplies.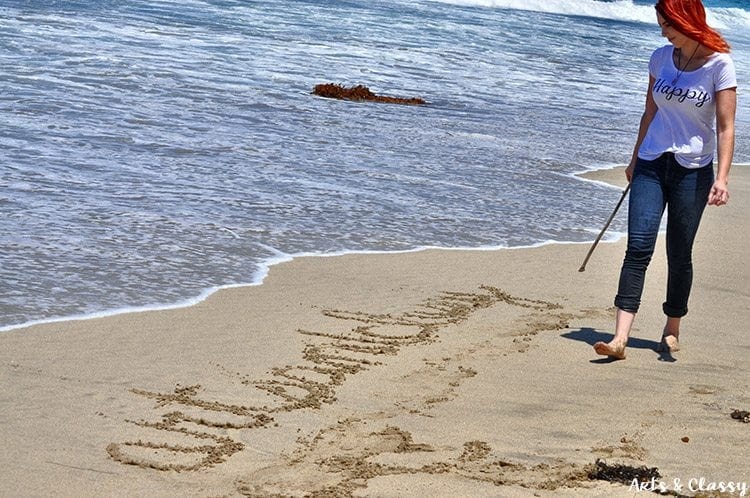 I thrive on keeping within a budget thrifty with my designs, but you'd never know it because I always keep the finished product classy. I tend to use what I have in my craft supply office to make it happen instead of making a trip to home depot or Michael's  to make it work.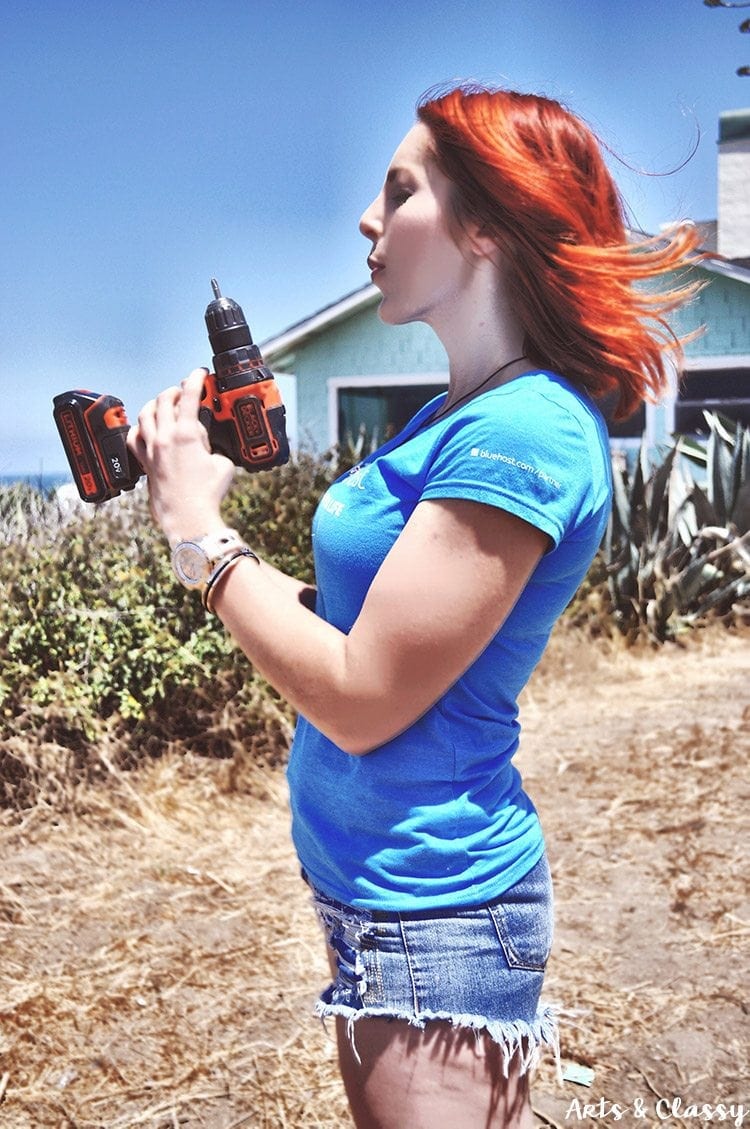 I love coming home to a welcoming cozy space that feels like a reflection of everything I love in the world. I want to help others to have the same experience. Everyone deserves a comfortable space to come home to.

Check out a web show that I did in 2015! It was one of my first on-camera experiences as an adult on the exciting web series Design Dare.
In this round, I competed against and experienced Production Designer in a challenge to design a 10'x15′ space within an hour period. We had 2 helpers each to pull furniture and other decor, but the restrictions were that we could only pull from the companies warehouse to decorate it.
Spoiler Alert!!
I am happy to announce. I won this round! I am pretty excited about it!