Are you looking for some creative ideas to decorate your home for Valentines Day? Check out these seven DIY projects that will make your home look festive and romantic! From simple decorations to elaborate centerpieces, there is something here for everyone! So get started and create a Valentine's Day paradise in your own home!
Valentines day is just around the corner and it is fun to prepare for this holiday! I am a big fan of creating DIY Valentine's day home decor because I often don't like the decor you can purchase from the store. That decor can be very tacky.
I am a big fan of creating decor that blends in with the existing decor in my home.
Plus, I believe that custom decor is more likely to be complimented by guests. Why would you want to have decor that everyone else has instead of something special for your place or a friend's home?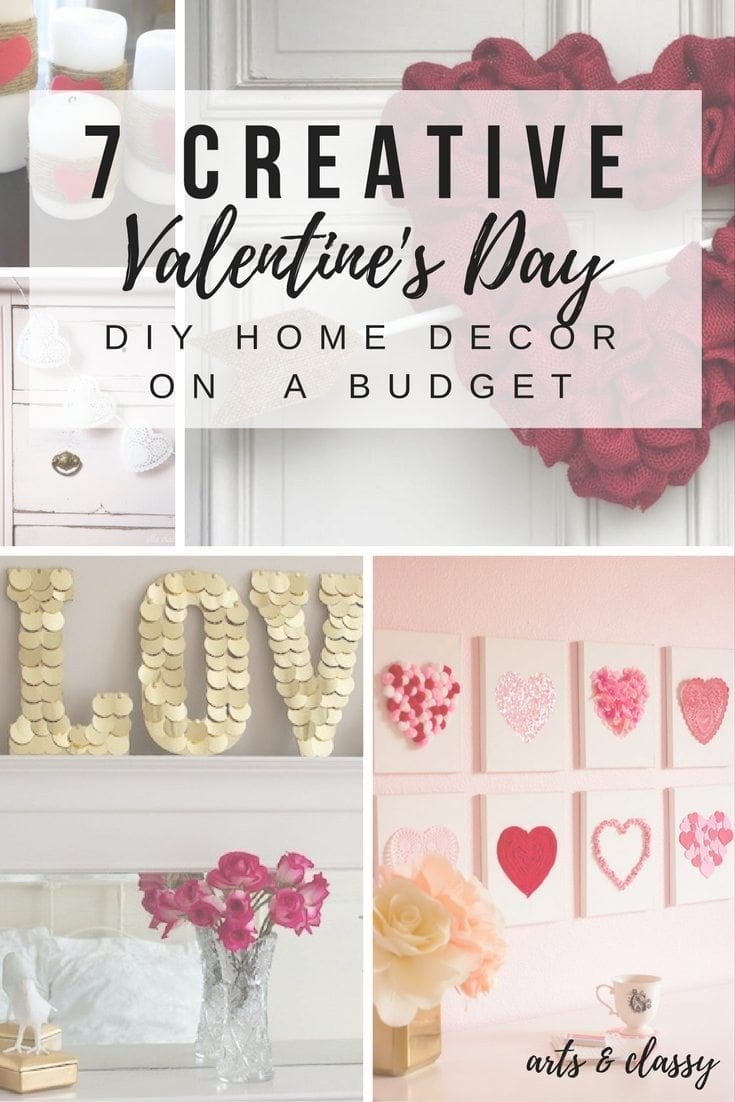 Check out these 7 creative DIY Valentine's Day home decor ideas this year to beautify your space and surround yourself with symbols of love!
1. Heart Burlap Wreath
This cute heart shaped wreath is perfect for the season. This tutorial is found at Texas Craft House.
Supplies needed for this project: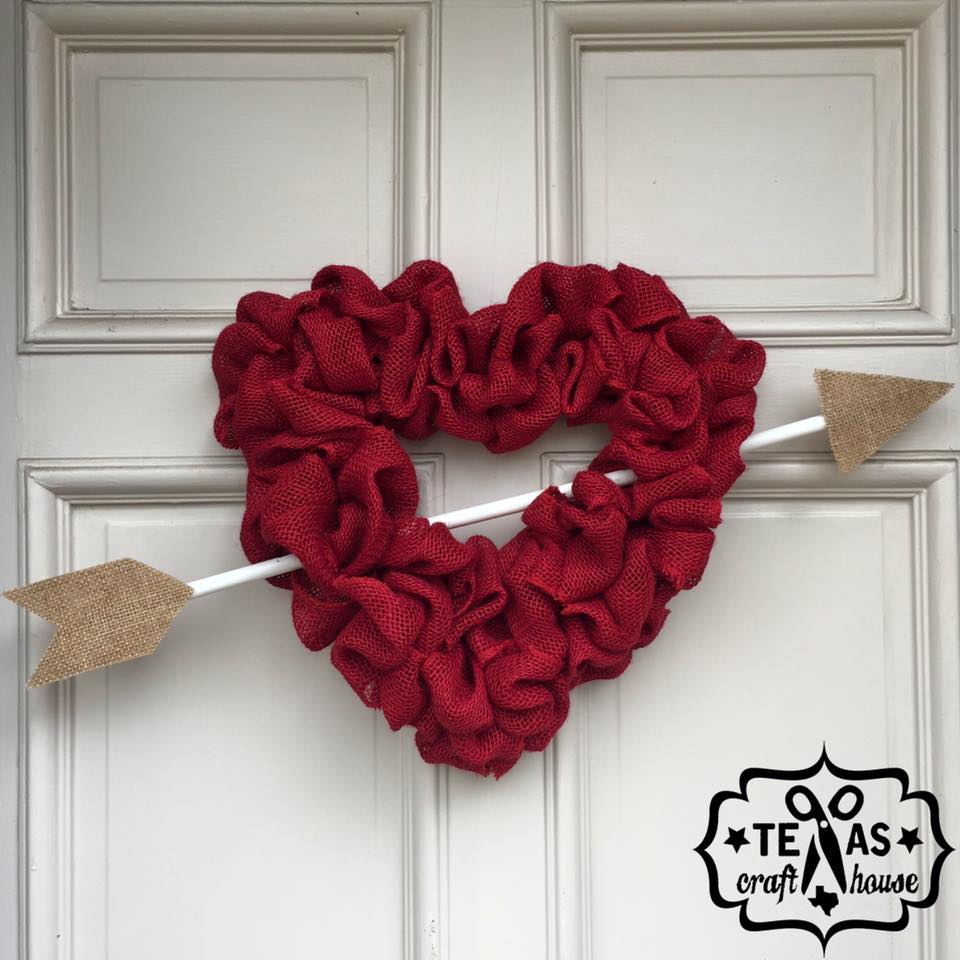 2. Heart Art
This adorable Valentine's day decor for a home office was created by the amazing, Hailey, at Design Improvised. Check out the full tutorial.
Supplies needed for this project:
Heart template (to trace)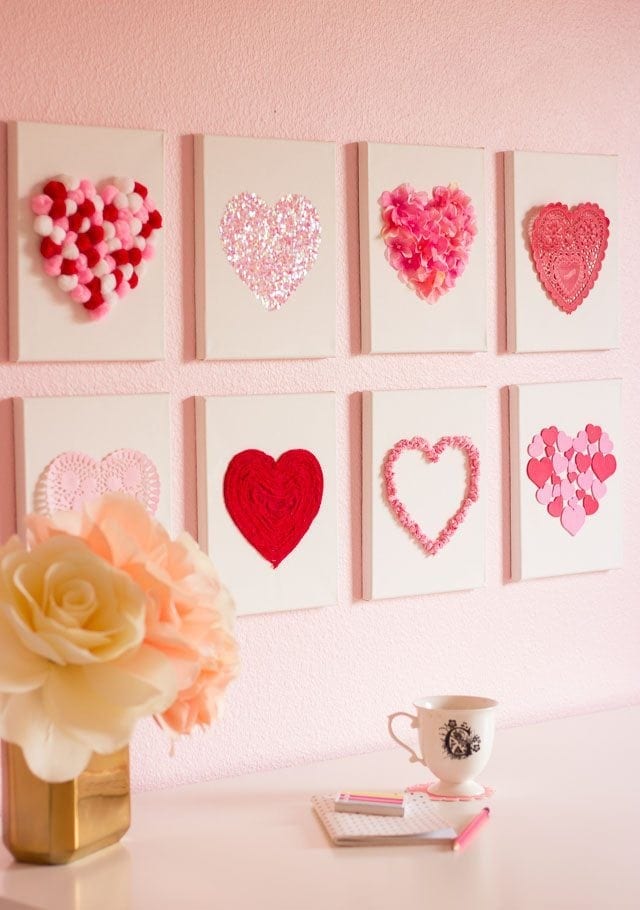 3. Heart Doily Garland
This simple and pretty decor was created over by Ella Claire. Get the full tutorial.
Supplies needed for the project: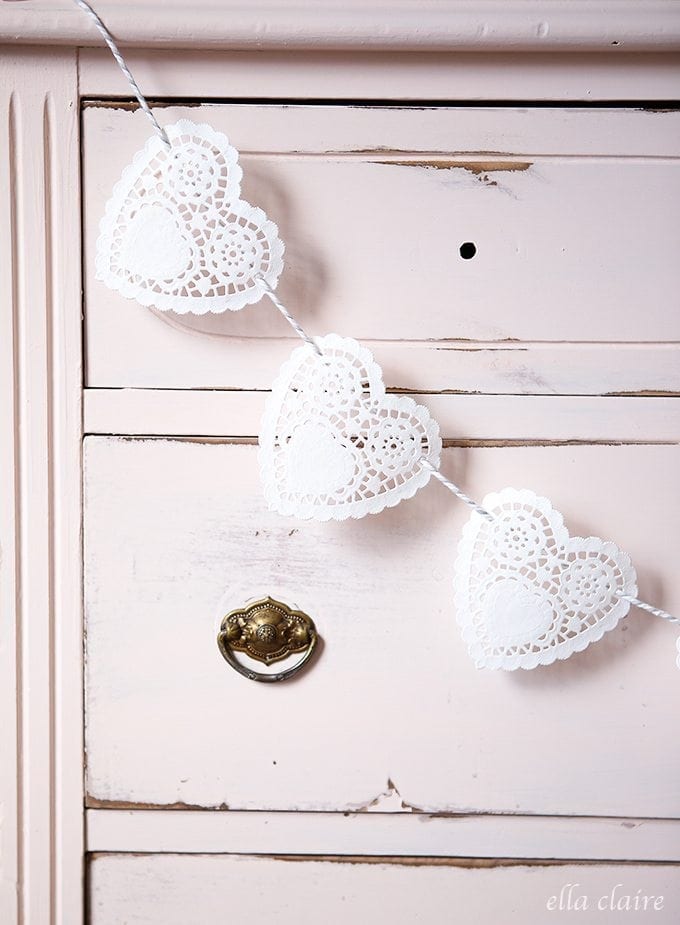 4. LOVE Sequin Sign
I am obsessed with this Valentine's Day inspired LOVE sign. The sequins remind me of the Sparkletts water truck that I occasionally see driving around making deliveries. I have always loved the effect these sequins made. You can learn how to make this sign at PopCosmo.
Supplies needed for this project: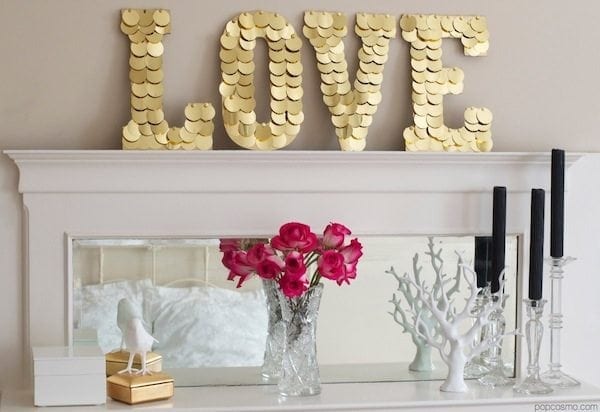 5. Button Heart Art
This simple and cute project can we made easily. If you know me, then you know how much I love black and white stripes! This project is pretty self-explanatory.
Supplies needed for this project: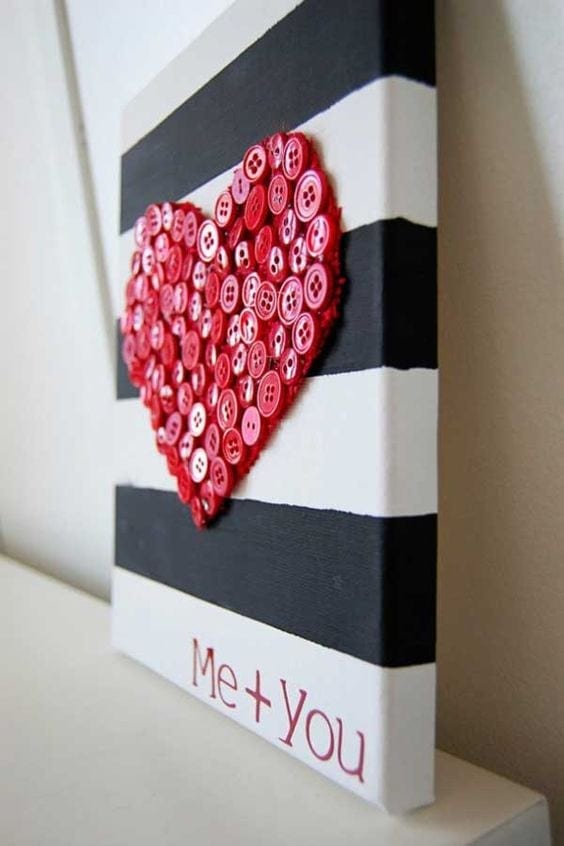 6. Romantic decor for mantle
I love the beautiful simplicity of this mantle decor for Valentine's Day! Want to learn how this mantle was decorated? Check it out at A Blissful Nest.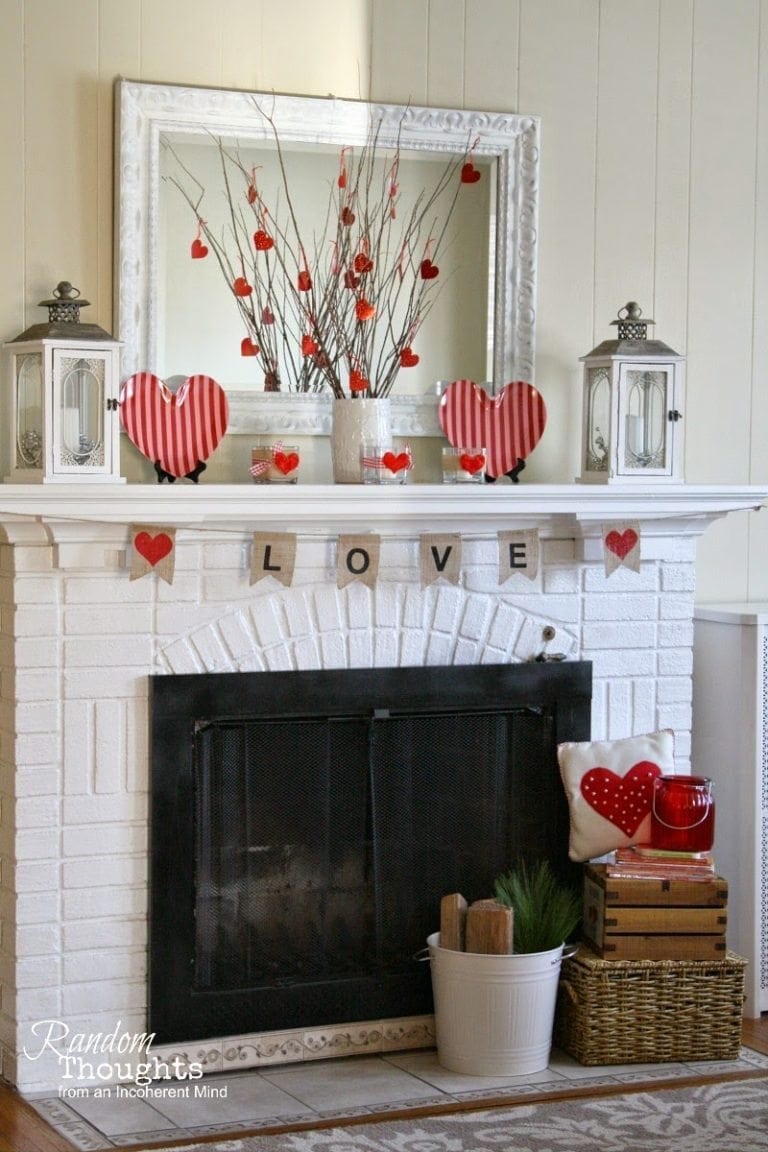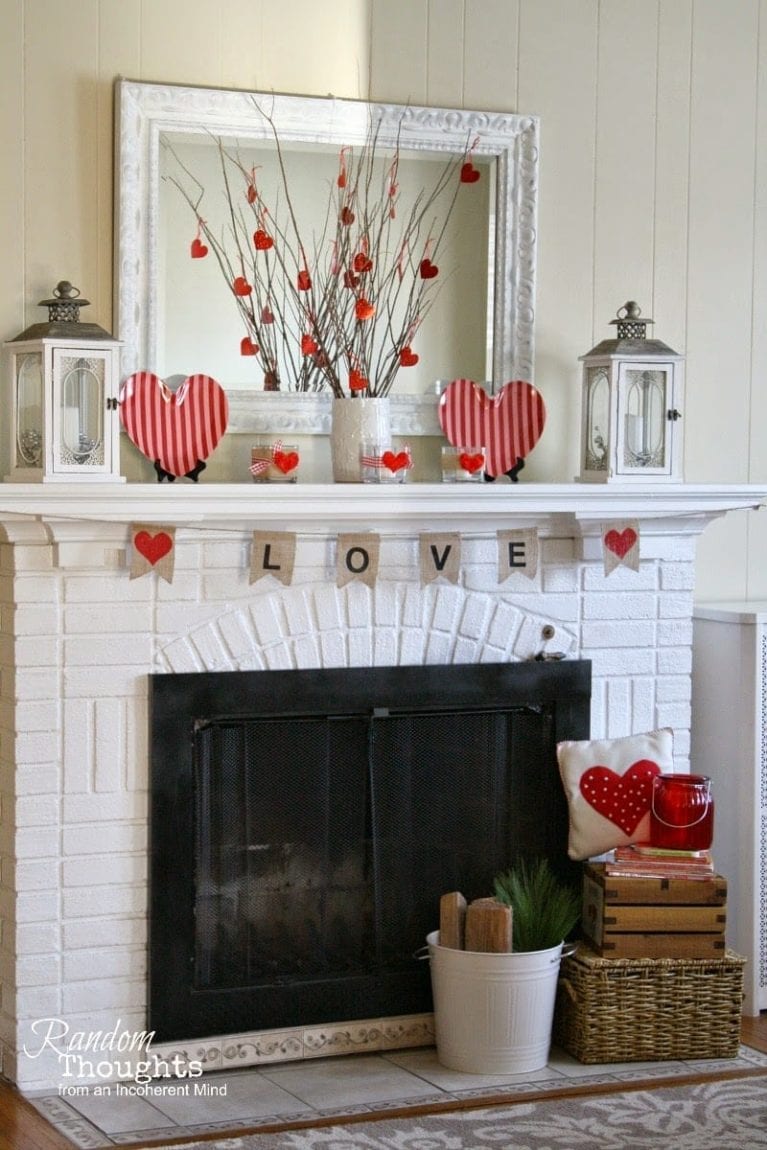 7. Heart and Twine wrapped candles
Not only do these candles make cute decor, they also make cute gifts for Valentine's Day.
Supplies needed for this project: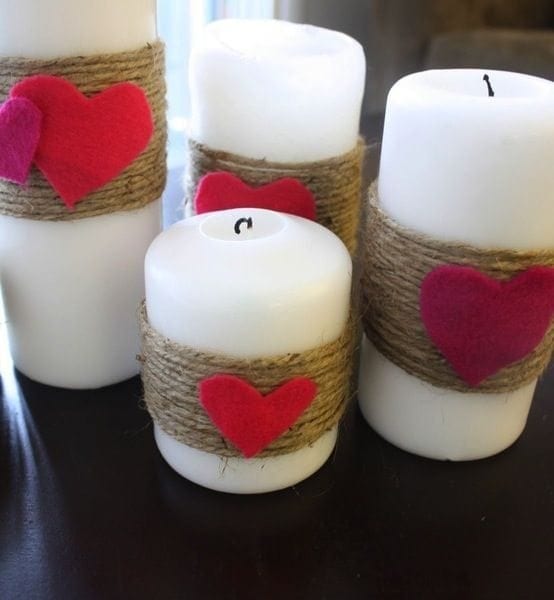 I love love love these cute home decor projects! It inspires me to start decorating. What project is your favorite? Would you try any of the projects I showcased today?