This is a sponsored post written by me on behalf of Glad for IZEA. All opinions are 100% mine.
My 2017 Goal… To move to a bigger home. I am a renter as you may already know. My experience in life has been a move to a new home every couple of years. You can imagine my surprise when I realized I have lived in my current apartment for almost 3 years now!
When I moved into this small 2 bedroom apartment in West Los Angeles I didn't have a lot of furniture to start. Now I am overflowing with STUFF!
In this 3 year period, my boyfriend moved in with me also. He is a soccer coach so a lot of soccer gear came with him. But as he and I get older we would like to get into a larger spot in a less crazy area.
We are not ready to buy a home yet, but finding a larger and nicer rental with the amenities is on the plan. I think it is a wise idea to rent in a potential area we would consider eventually buying in a good idea anyways.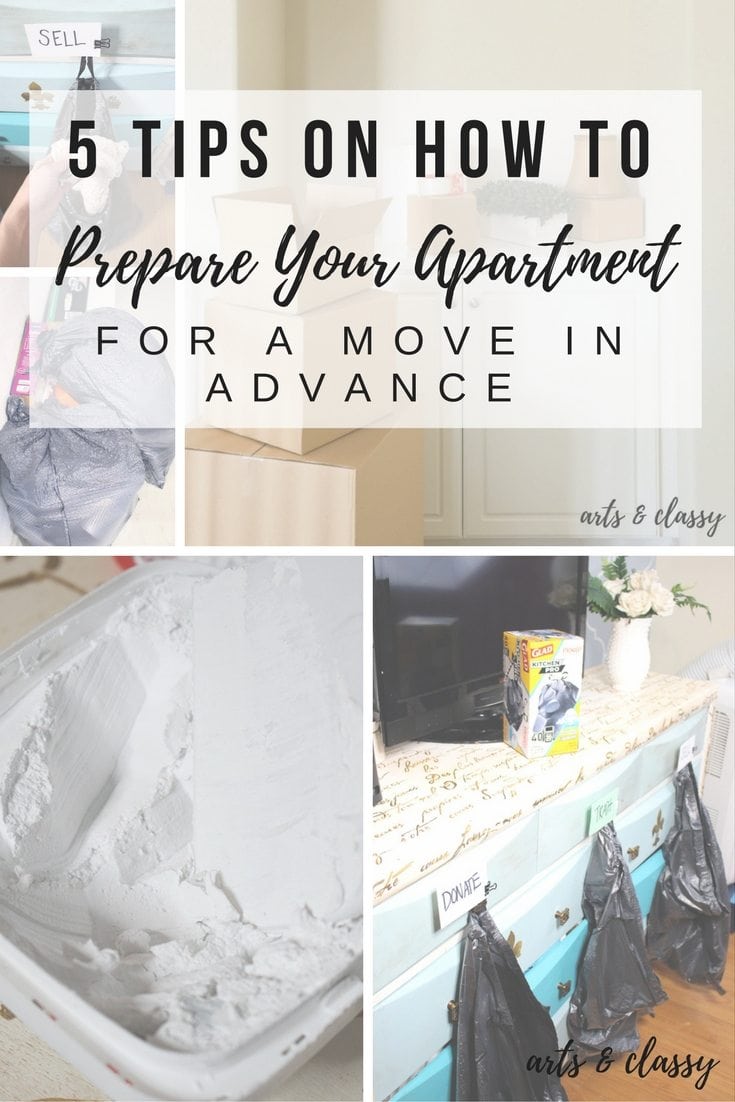 The apartment hunt has begun! I don't anticipate this move happening until later this year but I hope it happens sooner than later. 
I thought I would start getting the apartment decluttered and restored before we move, whenever that may be.
I have 5 tips on how to prepare for a move in advance "the smart way." This is based on a lot of moving experience.
1. Sort and purge items you don't need or haven't used in a year.
This encompasses so many areas of a home. I like going room by room. I normally start in the bedroom to purge clothes I either don't wear or no longer fit. I am really trying to stick to the… "If you haven't worn it in a year…" rule. My guy and I share a very small closet so it has actually worked out much better than I went through everything. Here is how I sort.
I used Glad KitchenPro trash bags for these projects because they are super flexible and sturdy for these projects! 
Did you know that Glad KitchenPro trash bags have the same great protection as kitchen bags with the capacity and strength of an outdoor black bag? This includes leak protection!!! These bags are perfect for my kitchen especially because I have to feed my cats wet food every day. Ew. So that can get stinky sitting in the trash.  These bags have 5-day odor control too!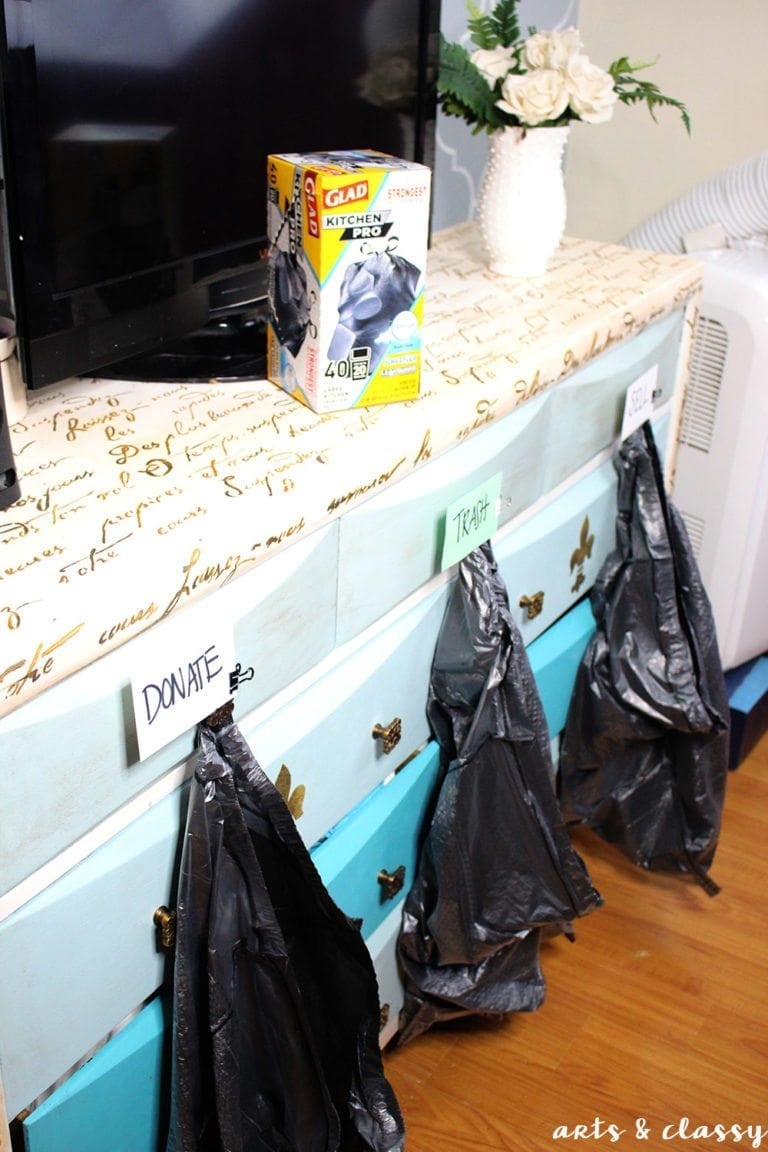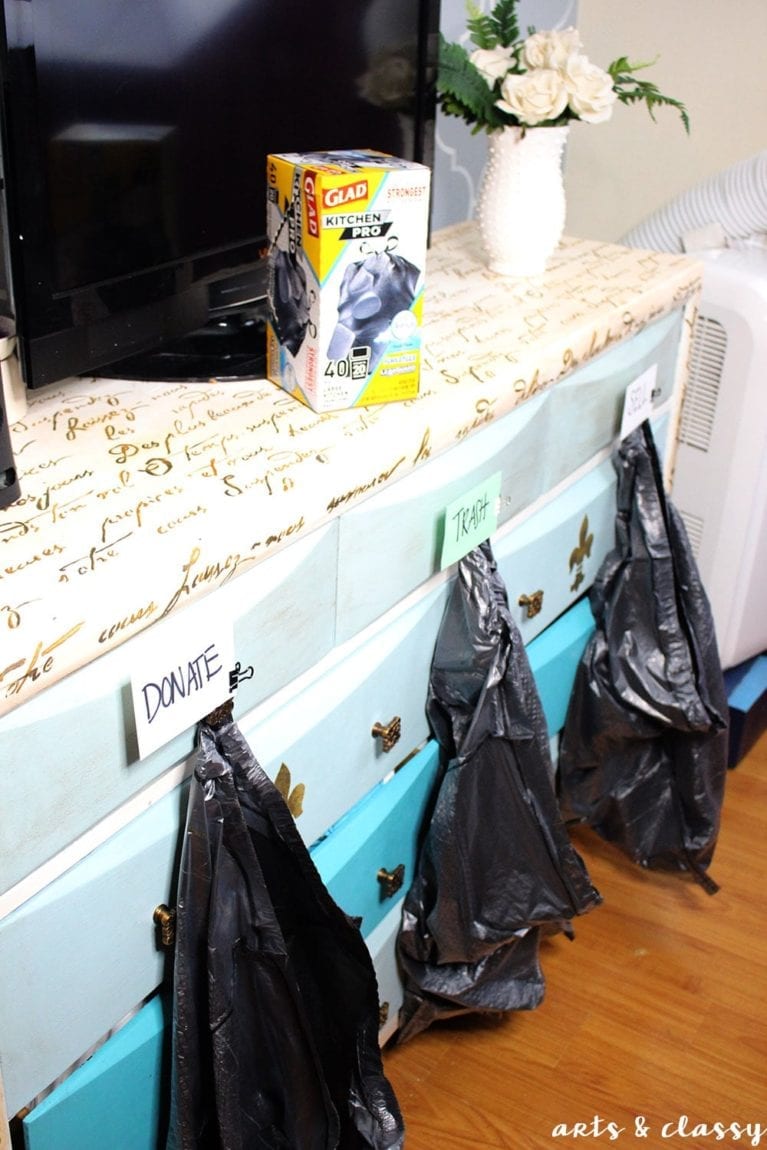 When I am sorting, I like to have 3 different bags to designate which ones I will throw away, donate to a charity, or sell online.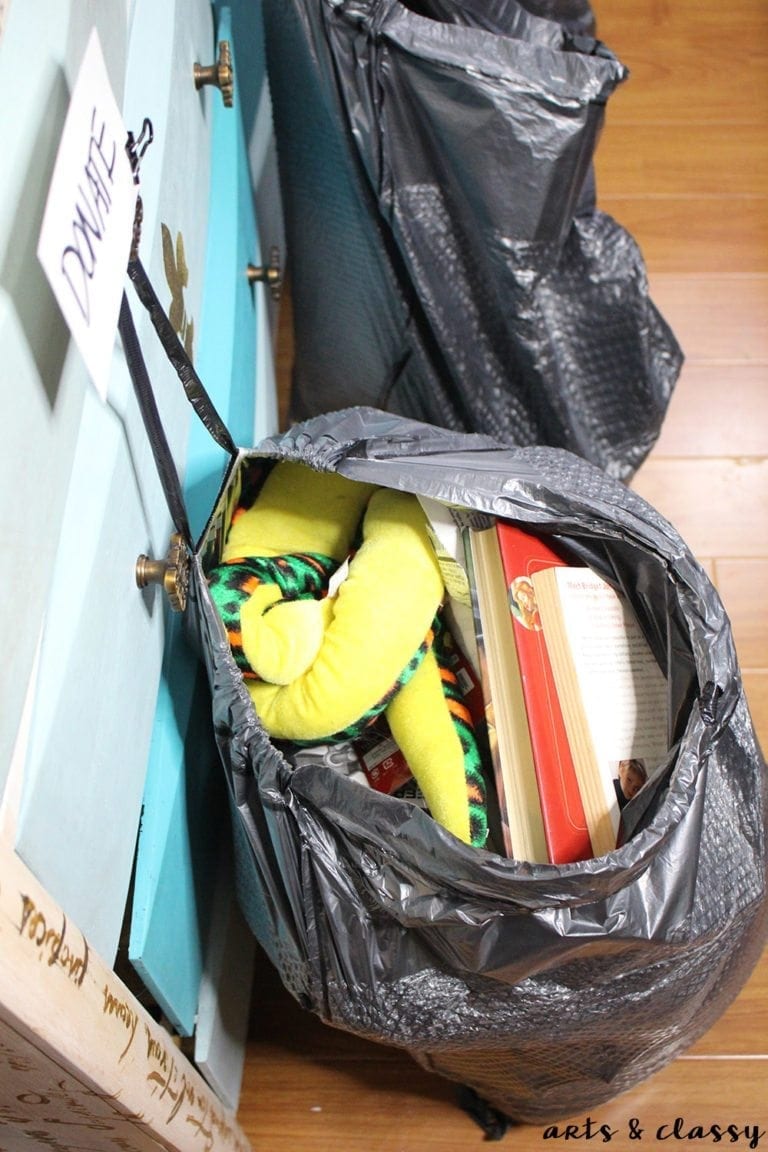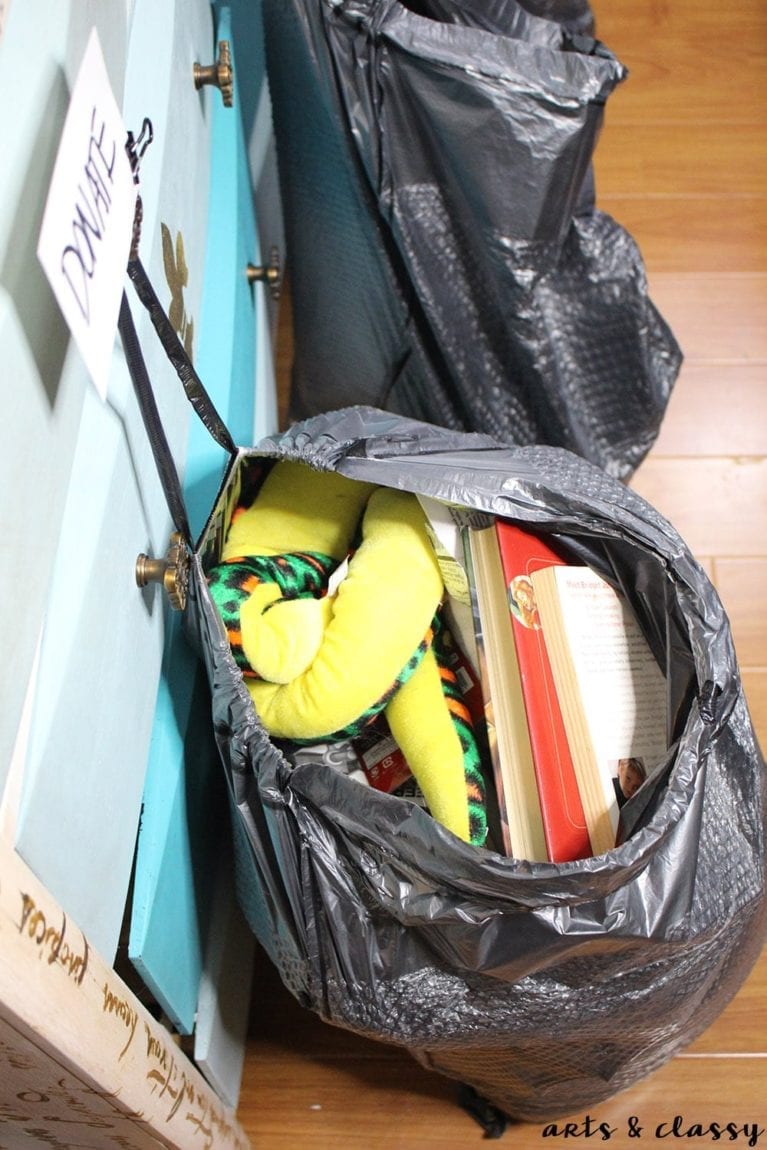 Sell

I use a variety of apps and sites to sell certain things. You can definitely make some decent extra cash by selling things that you barely used or are designer brands.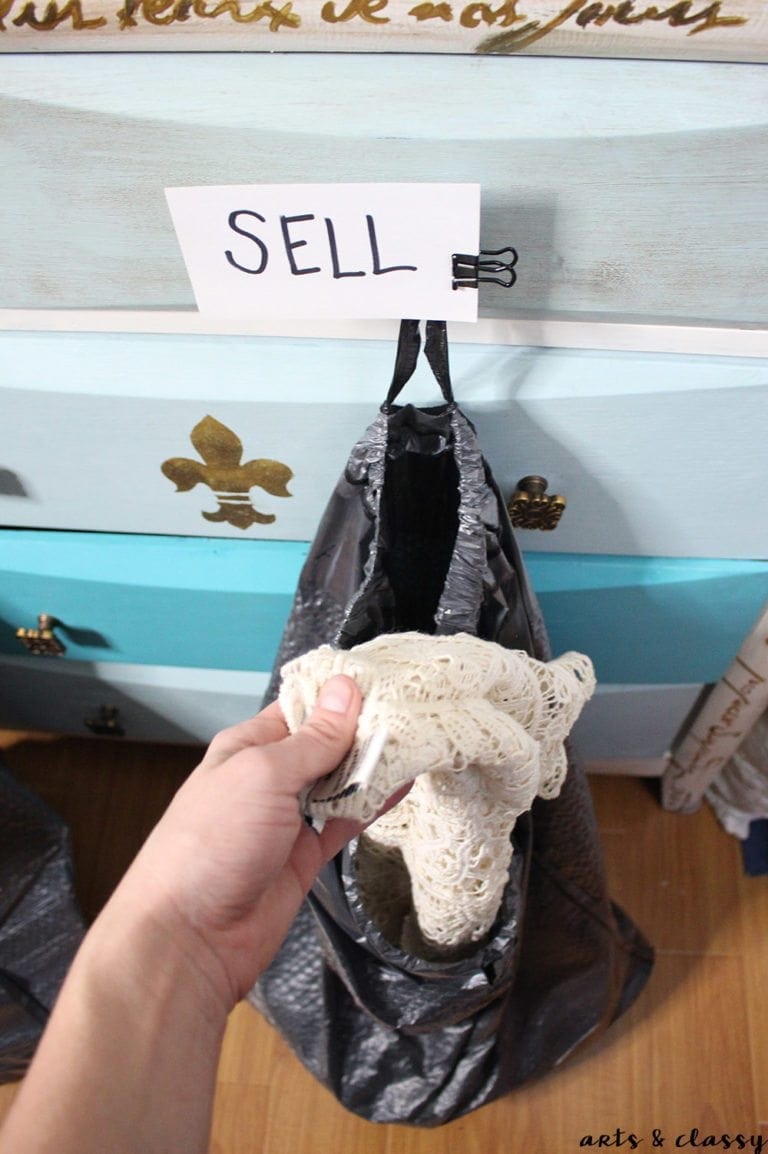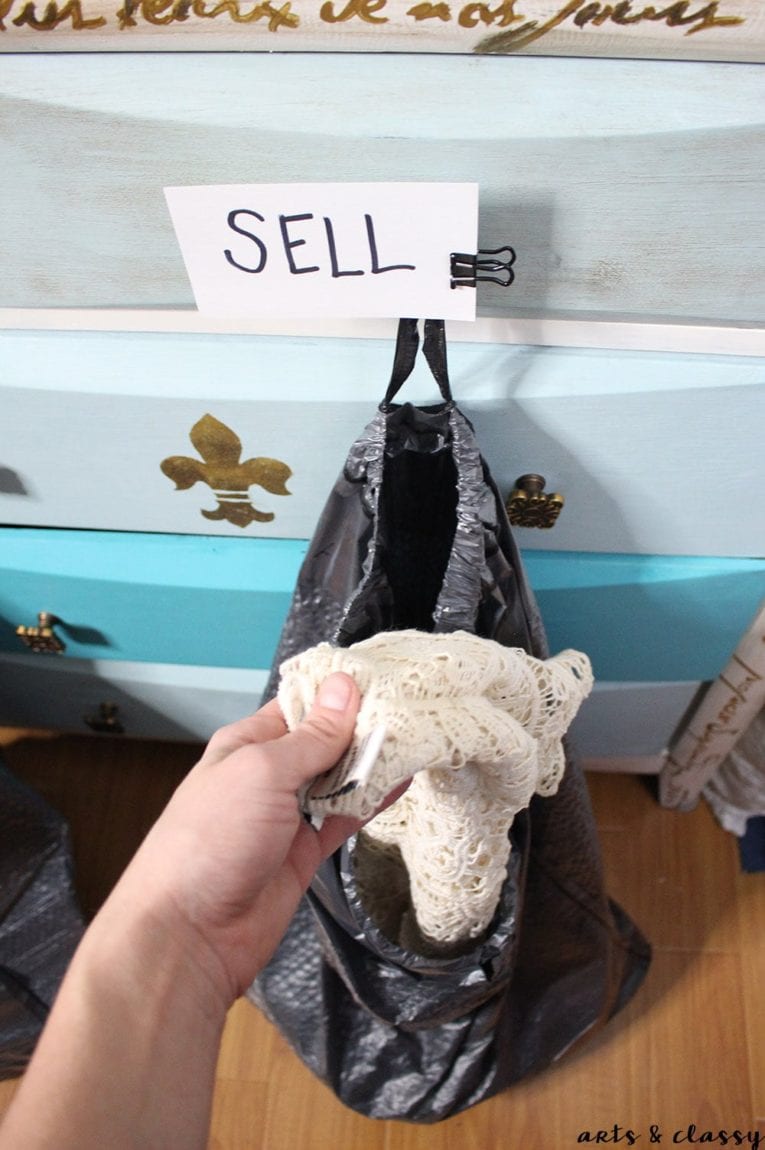 Trash

Once I sort clothes I usually go thru my linen closet and office/craft space to see if there is any excess I can do without. This includes empty mason jars, items with upcycling potential, & broken items that can't be repaired with my pink kitty clock.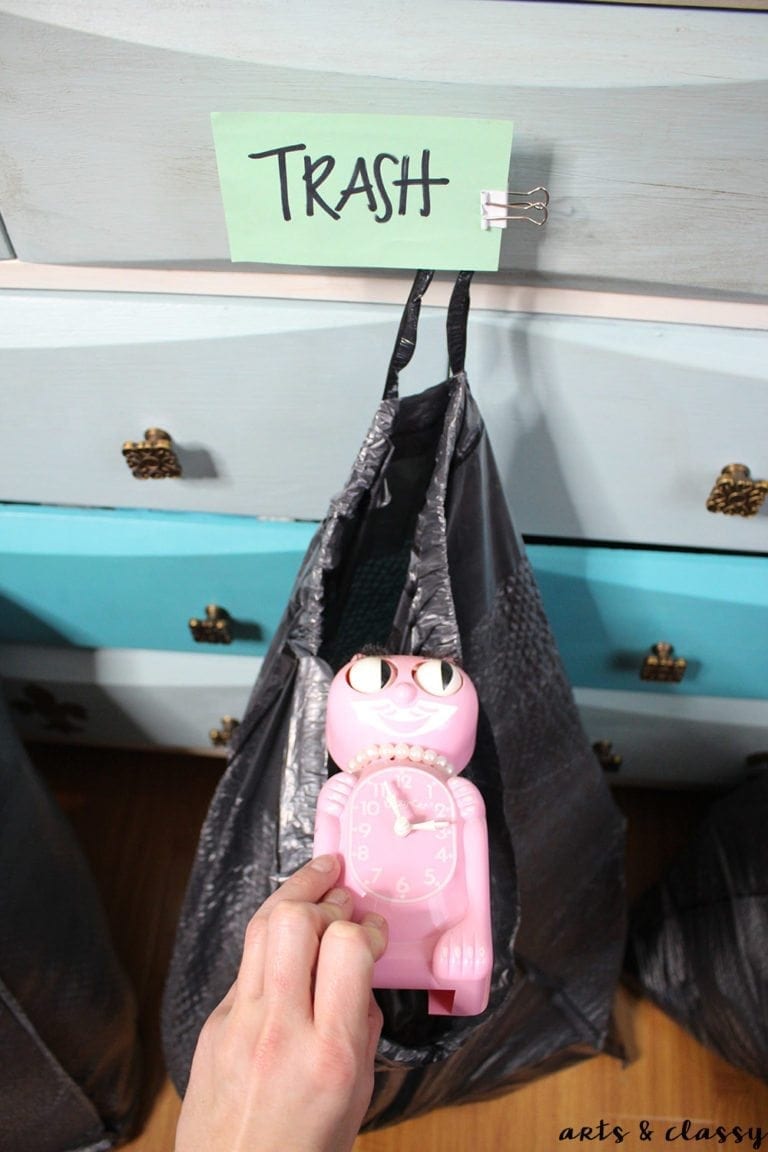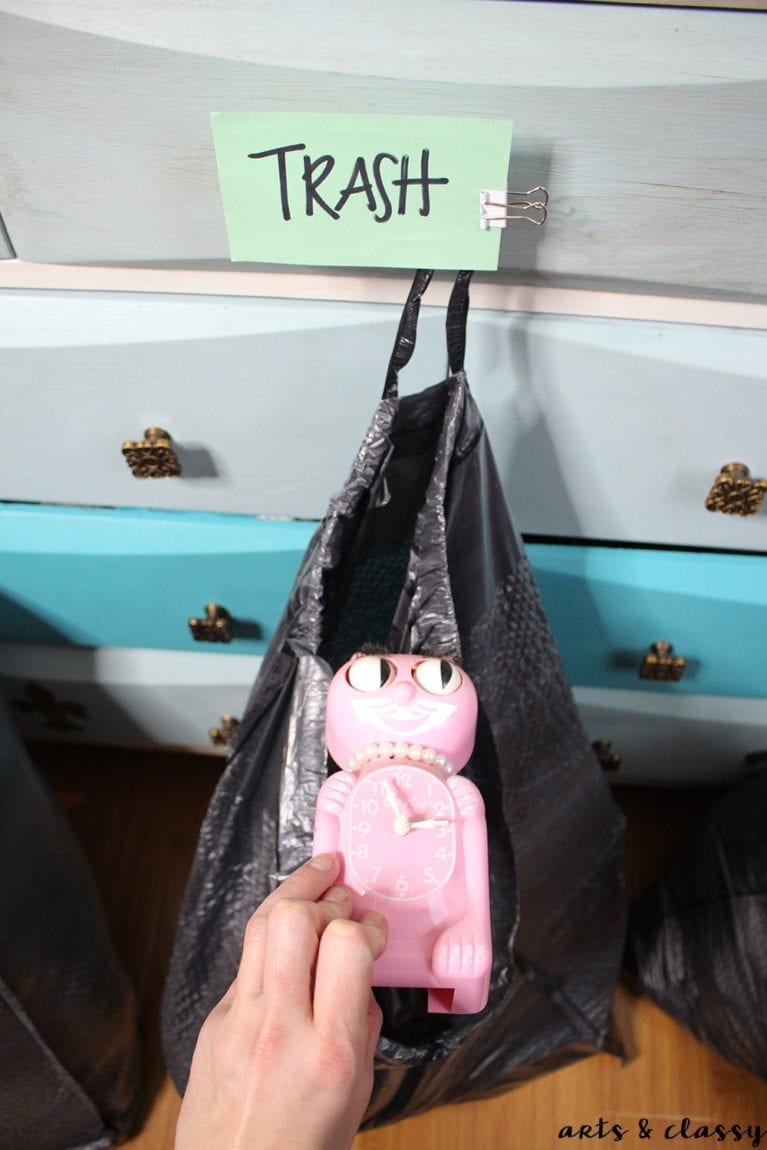 If you have duplicates of anything, then it might be good to part with one of them. I realized I had 2 heating pads. I do not need two. So I am donating one.
2. Patch any holes or damage to your walls.
With a little spackle, some dry time, and some sandpaper you can restore your rental to its original look.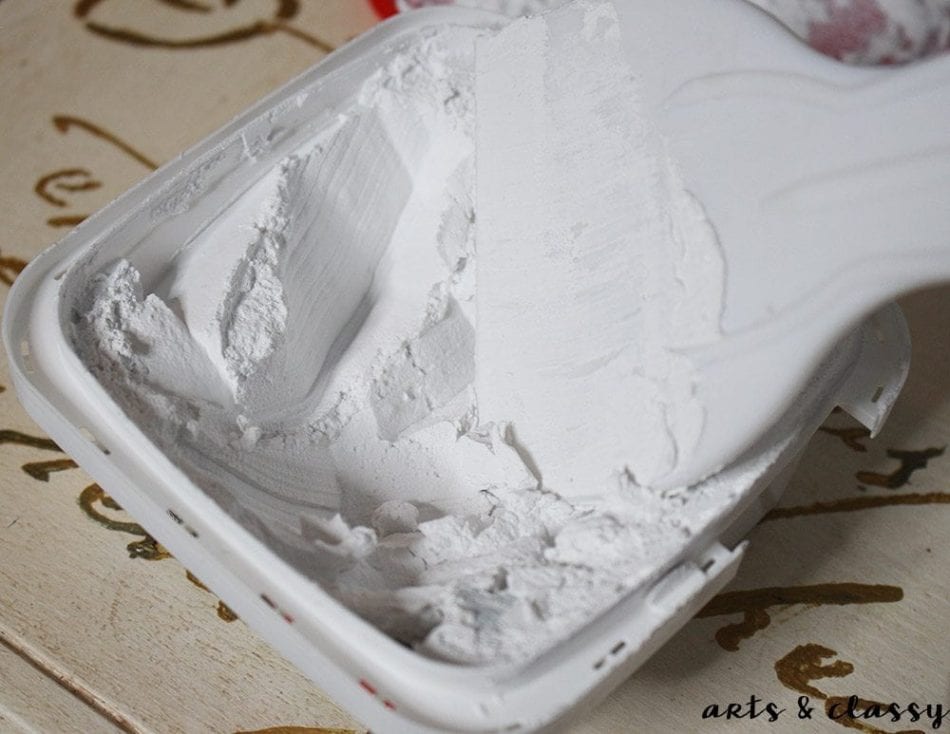 If you don't plan on painting the whole wall, I recommend using touch up paint once you have sanded down the spackled area.

3. Get rid of the trash.
This means items that you have no use for and can not donate or sell. This means… old Christmas cards, empty boxes, and random empty envelopes that don't fit any of your thank you note cards. There might be items in a junk drawer that no longer serve a purpose and were just forgotten about. Admit it to yourself. There is a pack rat in all of us! It is okay. 
4. Paint walls.
If you are like me as a renter, you still paint your walls. I like my home to create a peaceful welcoming feeling. But the walls were an off-white color when I moved here. I always like to leave a place looking better than it did when I arrived. This is especially true since I have 3 fur children. People with pets don't always work for potential landlords. I have heard some horror stories of how tenants with cats leave a place looking a total trainwreck when they move.

5. Start packing away certain non-essential items.
All you need are some boxes or storage bins. My guy has a storage unit so we actually began packing up items we knew we didn't need right this moment. This will make moving a lot easier when we get to that point.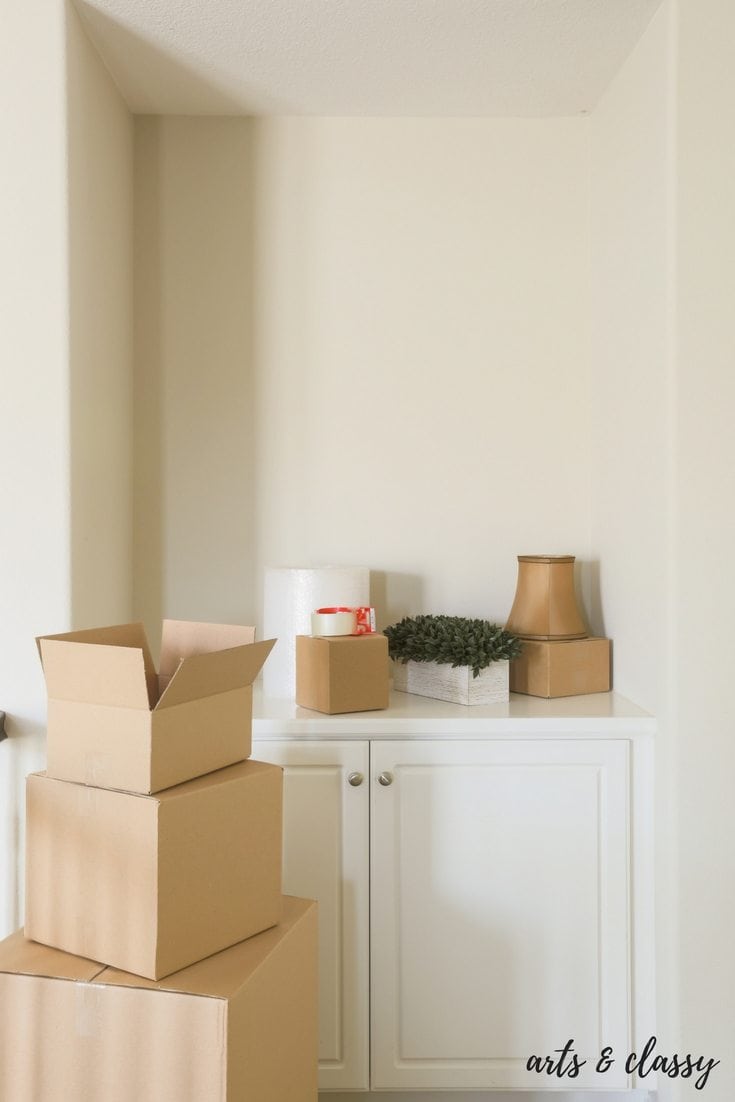 We are hiring movers so we want to make it as simple and painless as possible. Every time I have moved in the past it was always rushed. It felt like a whirlwind. It will be nice to approach this move more tactically. I am working on keeping my stress levels down.
What did you think of these tips? What are your tips for preparing for a move? Please share them in the comments below. Glad KitchenPro trash bags are available at Target.
SaveSave