Freshen Up Your Life and Home With These 6 Cleaning Tips
Grey skies and chilly precipitation keep people indoors for the duration of winter. That's why, as soon the sun creeps up and first green leaf bursts forth in spring, we rejoice. And, as the outdoors go through a transformation, the interior of your home might need one, too — after all, you've spent plenty of time inside over the past few months.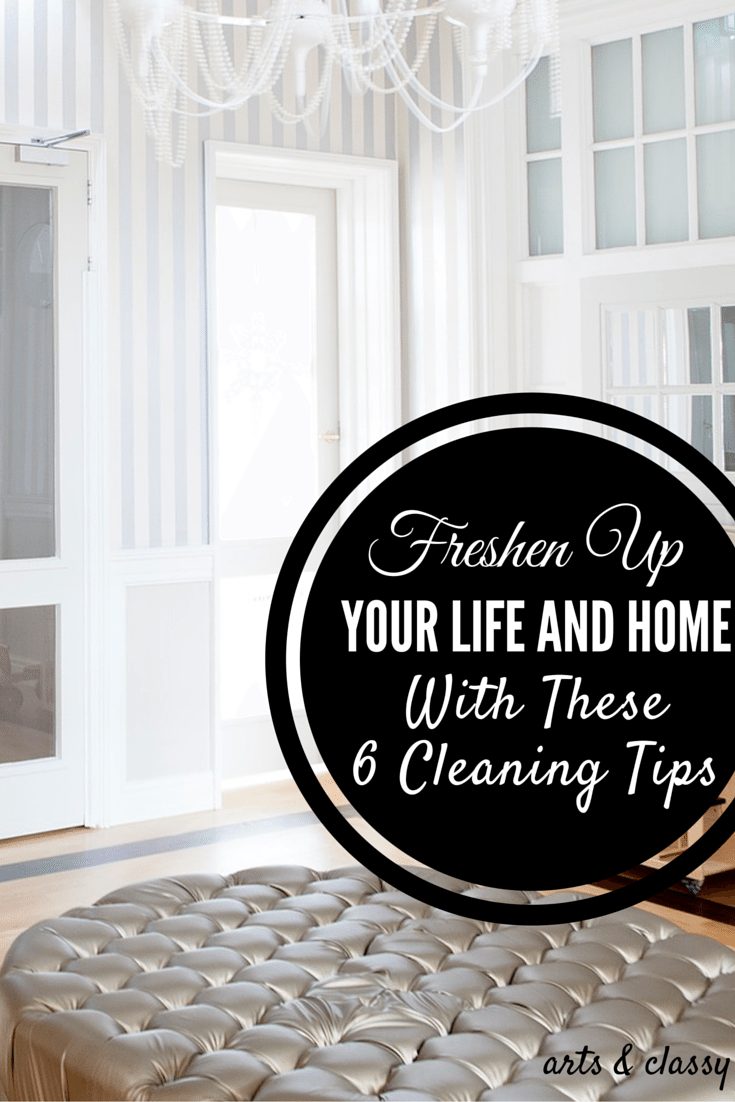 That's why the spring-cleaning trend has remained popular for years and years. It's a way to get rid of the old and welcome the new, just like the seasons are doing outside of your window.
The following six cleaning tips will have your home feeling fresher than ever: some require renovation, while others require elbow grease. No matter which ones you choose to add to your spring-cleaning to-do list, you're sure to feel an impact, just like you did on that first day of warm weather.
1. Look Up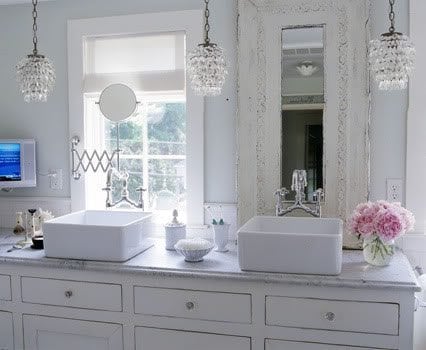 It's not often that ceiling corners, crown molding, cabinet tops, or hanging light fixtures and fans catch your attention for having gathered dust, but, when they do, they're super dusty.
In all fairness, though, these areas typically collect dust and dirt because you simply can't reach without a ladder or special cleaning tool that you likely don't tote around as you're doing your usual cleaning rounds.
This spring, though, you can ensure that your space is clean from the top down by pulling out a ladder or stepstool and dusting everything up high.
2. Refresh — or Replace — Linens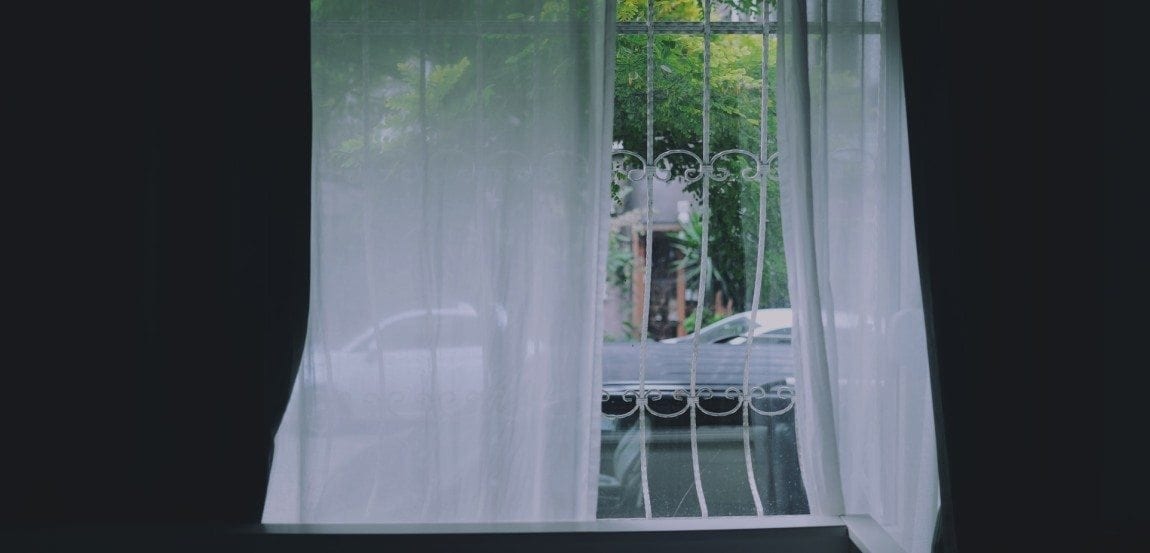 Another overlooked area when it comes to spring cleaning: is your curtains. Once they're hung up and unwrinkled, they tend to stay there until it's time for a new set of shades. We suggest that you give them a fresh boost by throwing them in the dryer to remove dust and flatten any accrued wrinkles.
You can also use the attachment on your vacuum to clean them without taking them off of the walls. If you find that your curtains come out of the dryer in the same shape as before, it might be time to replace them with a fresh, new set.
And, with a new set of brightly colored curtains, your space will feel springy and cleaner than ever.
3. Clear Your Windows, Too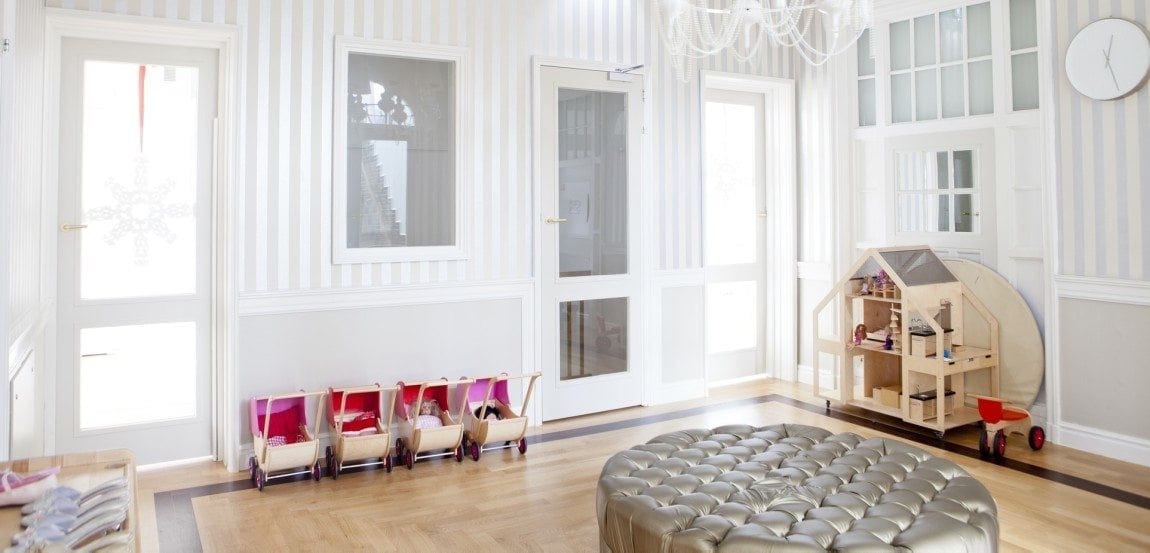 Now that the curtains are in order, you've got to take care of dingy windows, too. Window cleaning is an essential and routine part of spring-cleaning. This time around, though, ditch the old wash-and-dry technique for one that incorporates a squeegee. After you clean the windows with a dish soap-based solution, use a squeegee to remove all of the moisture.
As you get the hang of it, you'll realize just how much easier it is to squeegee away the water without leaving any streaks behind. While you're at it, clean your window screens if they've been up all winter, since you don't want them letting in any dirt or debris while you're enjoying spring breezes. For these, though, use a scrap of thick carpet to brush away dirt.
4. Tackle the Toilet
Leave your store-bought toilet bowl cleaner behind in favor of good, old-fashioned bleach, which cleans and sanitizes in one fell swoop. As you do so, give your toilet a good, hard look, too: a way to make your toilet look better than ever is to replace it with a brand new one.
If you live in an older home with older fixtures you are likely tempted by this idea, and there's a good chance you've contemplated what type of toilet would best suit your bathroom. At the end of the day, though, any homeowner with a less-than-stellar potty situation would make big, clean strides by replacing the commode this spring.
5. Take It Outside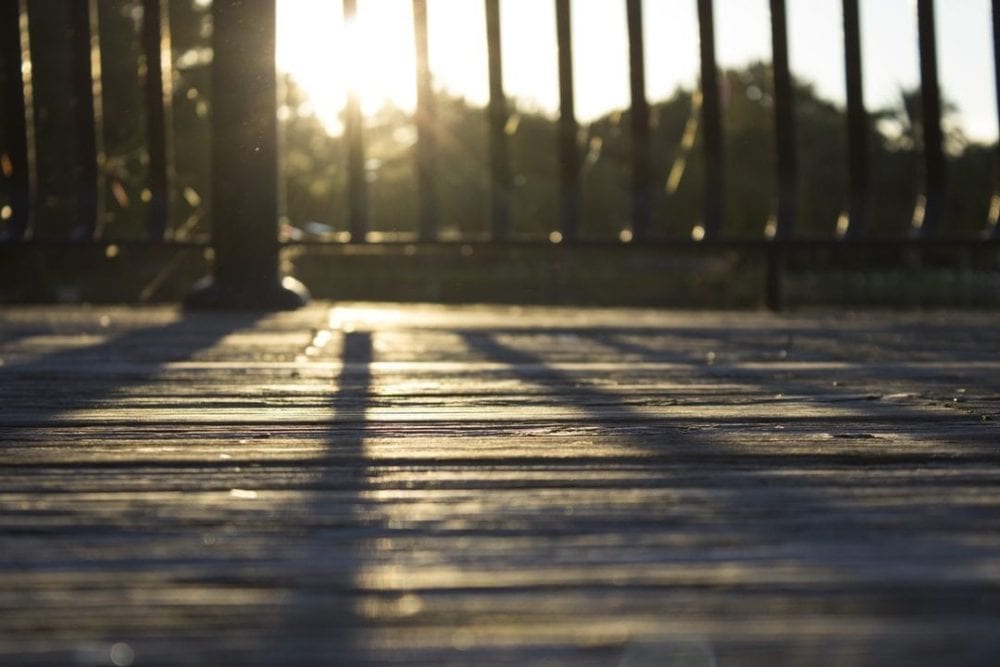 There was once a time in which homeowners relied on the light and warmth of the sun to dry their laundry.
Now that it's spring, it's possible to revive this idyllic practice, at least as far as your bed linens are concerned. You likely spent the entire winter bundled beneath them and, while you regularly wash them, an afternoon spent drying and basking in the sun could lock in a fresh scent that's perfectly reflective of the season happening outside.
As an added bonus, relying on the sun's drying powers is free and easy to use, unlike most coin laundry machines.
6. Get Low
You've covered the ceiling, the windows, the bathrooms and the bedroom. Now, it's time to get down on your hands and knees and inspect the baseboard molding throughout your home.
Just like your ceiling fan or chandelier, this area doesn't get much cleaning love because it's more or less out of sight — you probably wouldn't notice if dust was gathering on the lowest part of the room.
Since this isn't a cleaning task that's performed regularly, make sure your spring cleaning session is thorough: vacuum the baseboards first before wiping them down to remove all of the dust and dirt and voila: you're well on your way to the cleanest home this side of spring.