When I say, shop thrifty… what does that mean to you?
If you had talked to me a couple years ago, I would have said that would mean shopping at thrift stores or shopping second hand. I am so happy to say that my world has been changed. JCPenney is the reason why.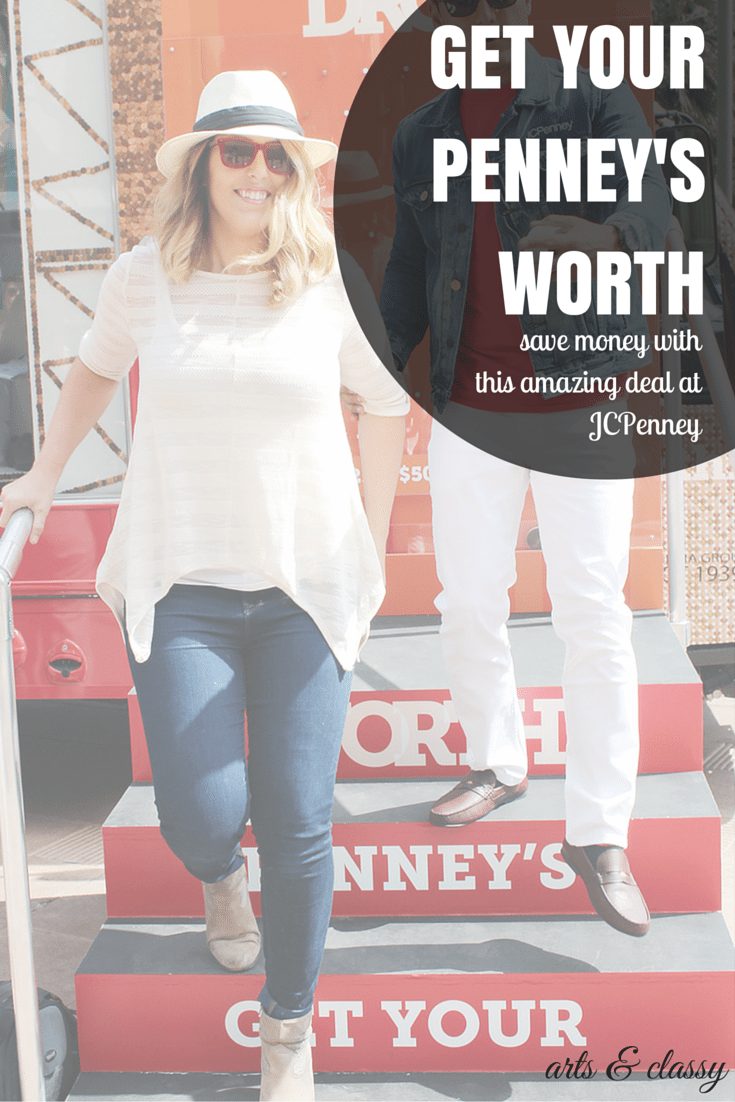 One of the reason's I am writing on a Thursday is that I wanted to tell you about this amazing promotion happening at the beloved JCPenney department store.
What I love about them is that they conducted a focus group to help better serve their customers. Here are results of that survey:
To further bring to life the American mindset of the penny, JCPenney conducted a penny focused survey. The results found that the penny may be tiny, but mighty! 95 million Americans (2 in 5) say they usually wouldn't even pick up a penny if they saw it on the sidewalk. But that doesn't mean Americans think the penny is worthless. In fact, quite the opposite. Nearly nine in ten Americans still keep pennies around either in their home, a piggy bank or their purse (89%) and say that pennies can come in handy (88%). Almost three-quarters of Americans (73%) say the penny is an important part of our currency and should not be eliminated.
It's amazing how far a penny can go when you save save save.
JCPenney is launching promotional offers called "Penney Days." Penney Days will include BOGOs or "buy one, get one" specials available in store and on jcp.com.
The first week-long Penney Day BOGO event will start Feb. 28 to March 5, allowing customers to purchase any item from the Company's The Original Arizona Jean Co.® and purchase another Arizona item
for just one penny

(excluding footwear)!!!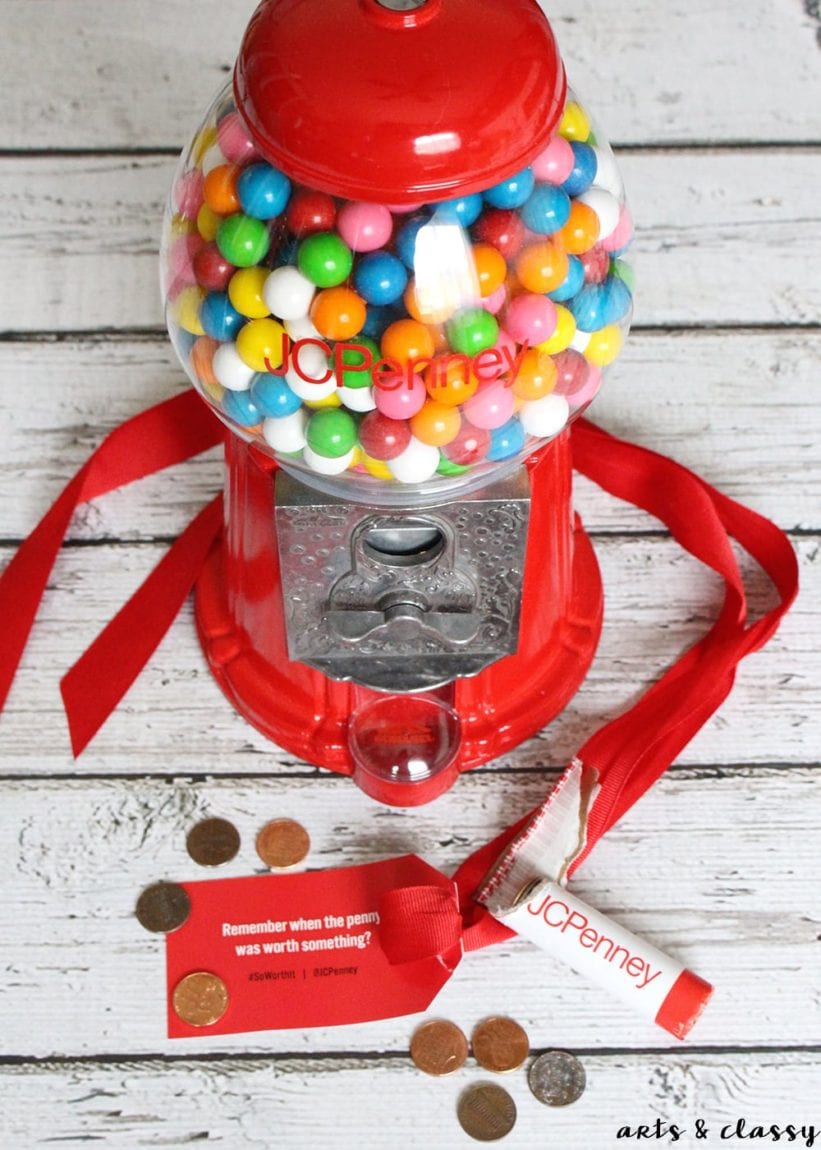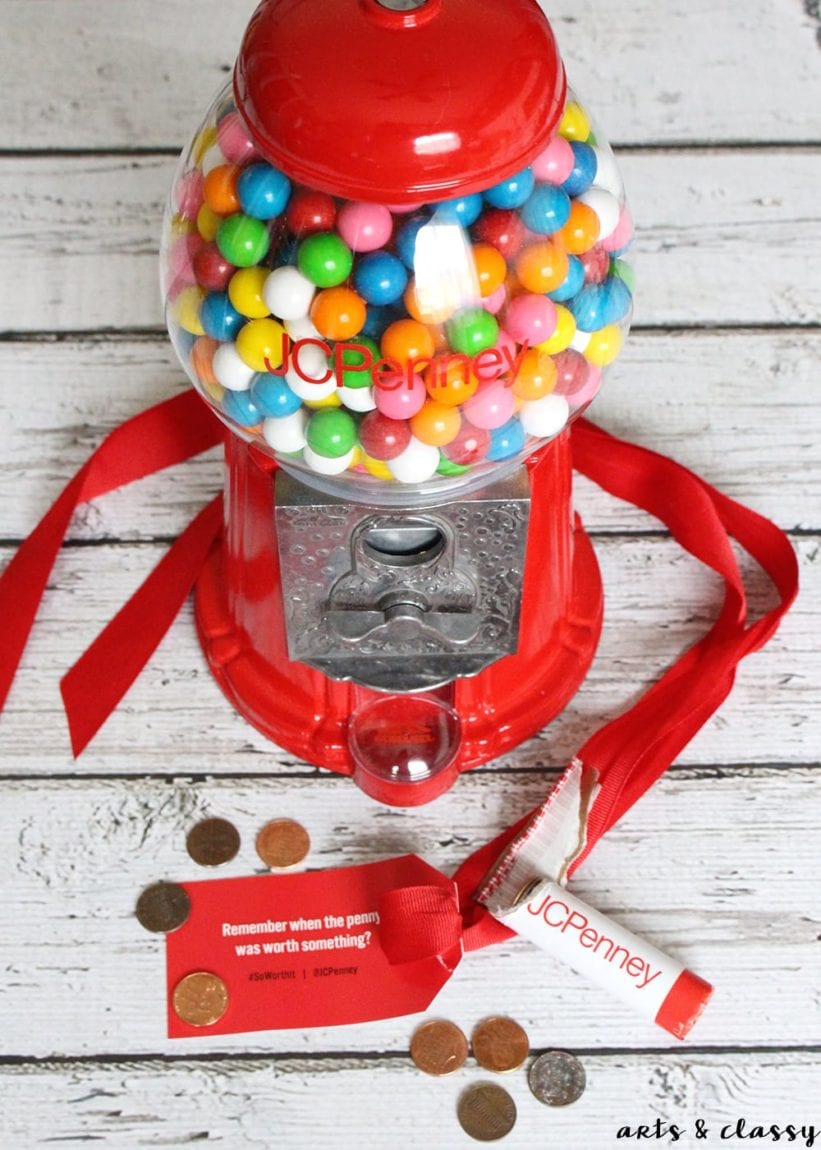 Throughout the year, additional Penney Day promotions will include one-day-only specials that feature a unique in-store item
for just a penny

with no additional purchase required so keep an eye out for more information!

I was cordially invited to JCPenney's  "Get Your Penney's Worth" live event in Downtown LA at Pershing Square. This event was so much fun to attend. They had a cool truck parked on the corner of the park that was completely covered in pennies!!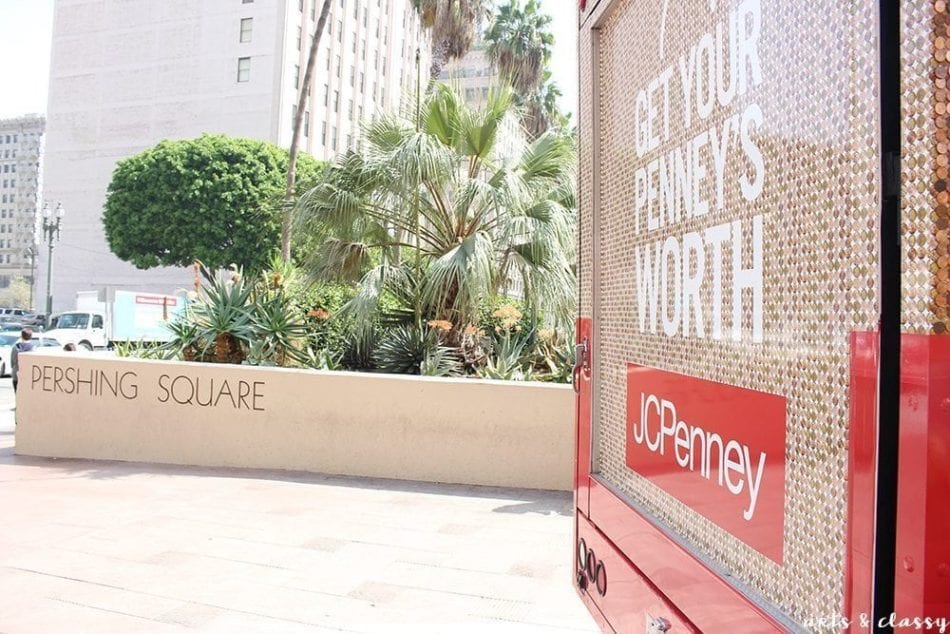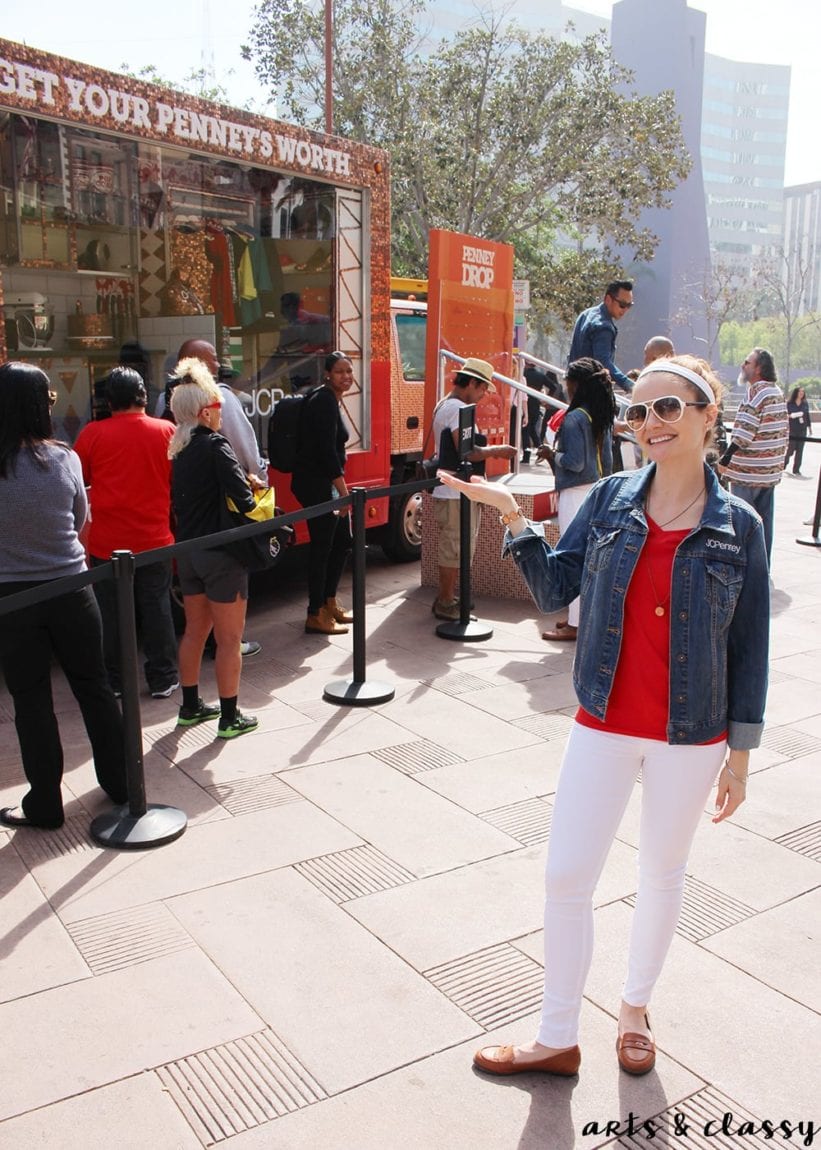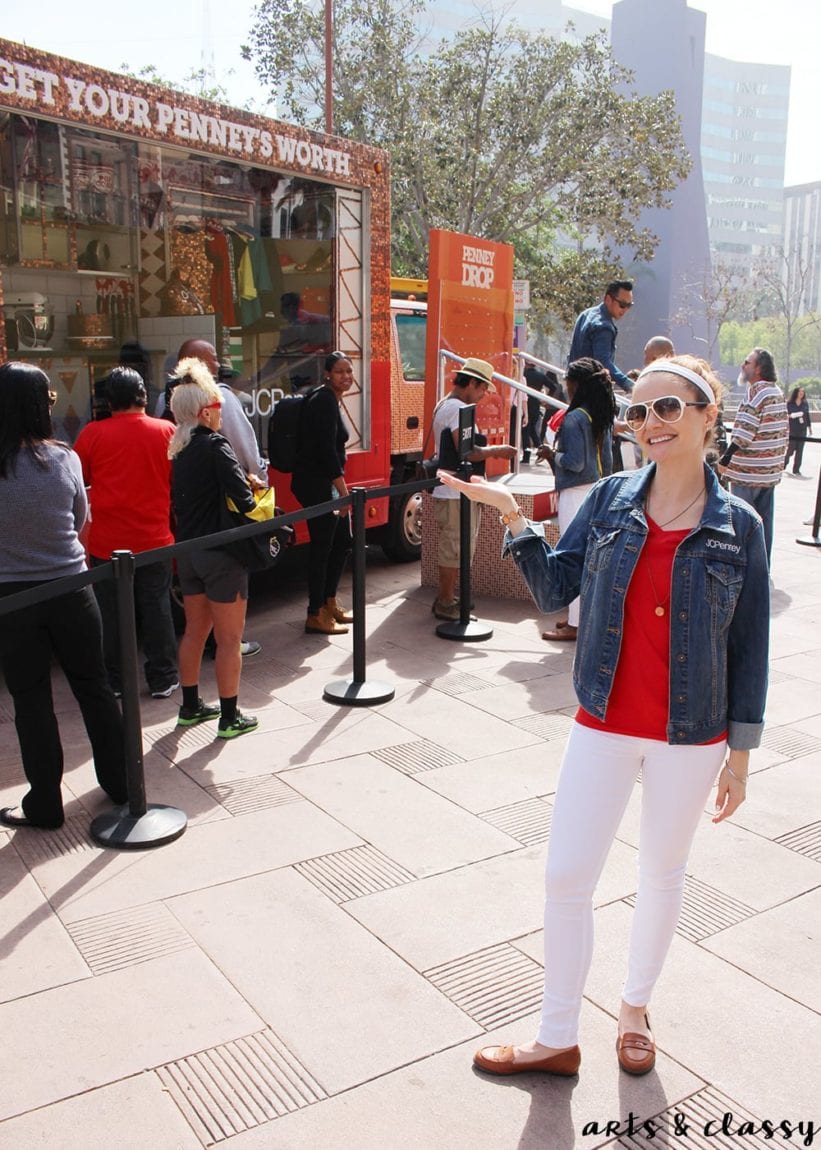 How cute is this truck?? All of the prizes inside of this truck were covered in pennies too. All the items in the truck were prizes given away at the event.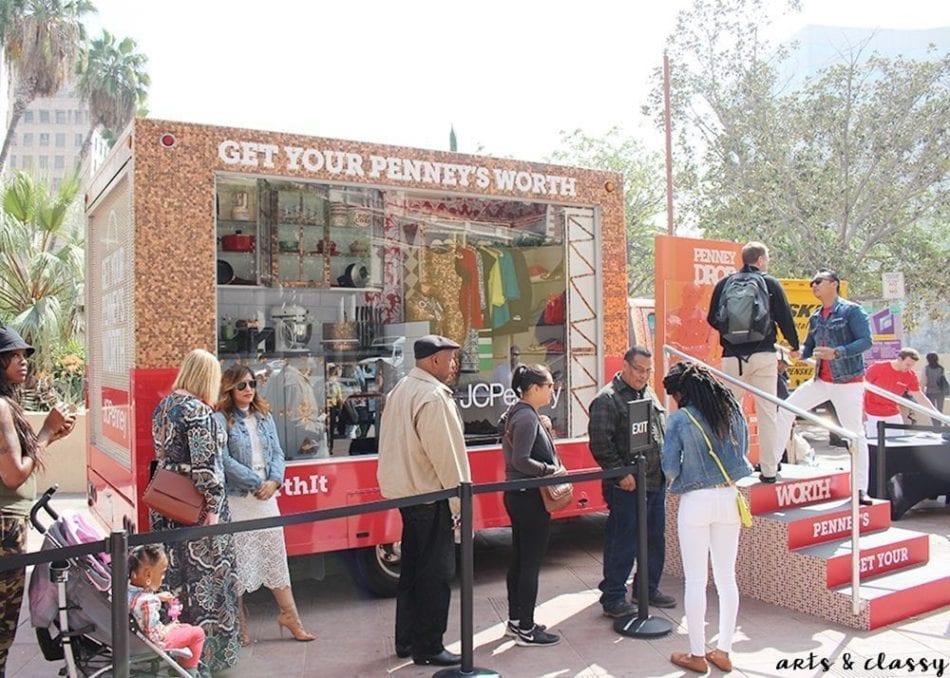 I waited in line and met a new blogger friend named Rachel from Lovely In LA. She and I had a nice chat until we got to the staircase to do the "Penney Drop" to win a prize of $25 or $50 value!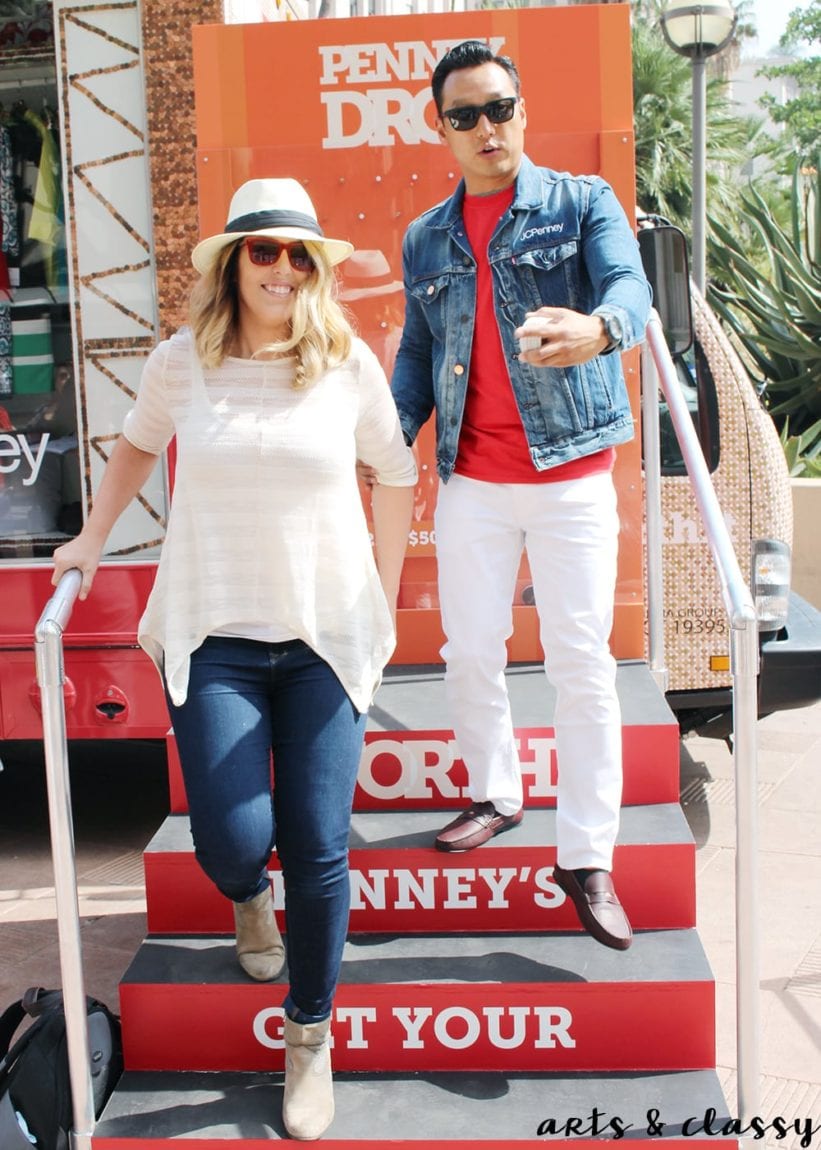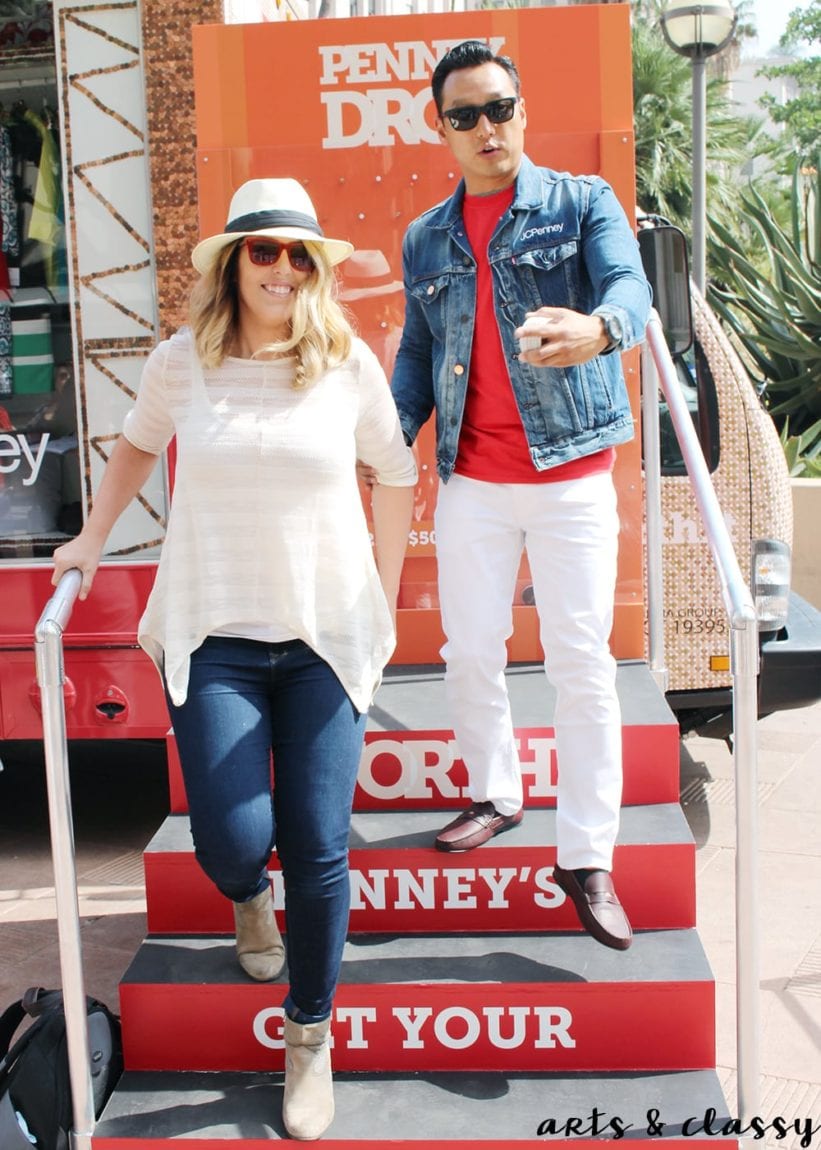 I ended up winning a $50 prize and I chose this cute purse!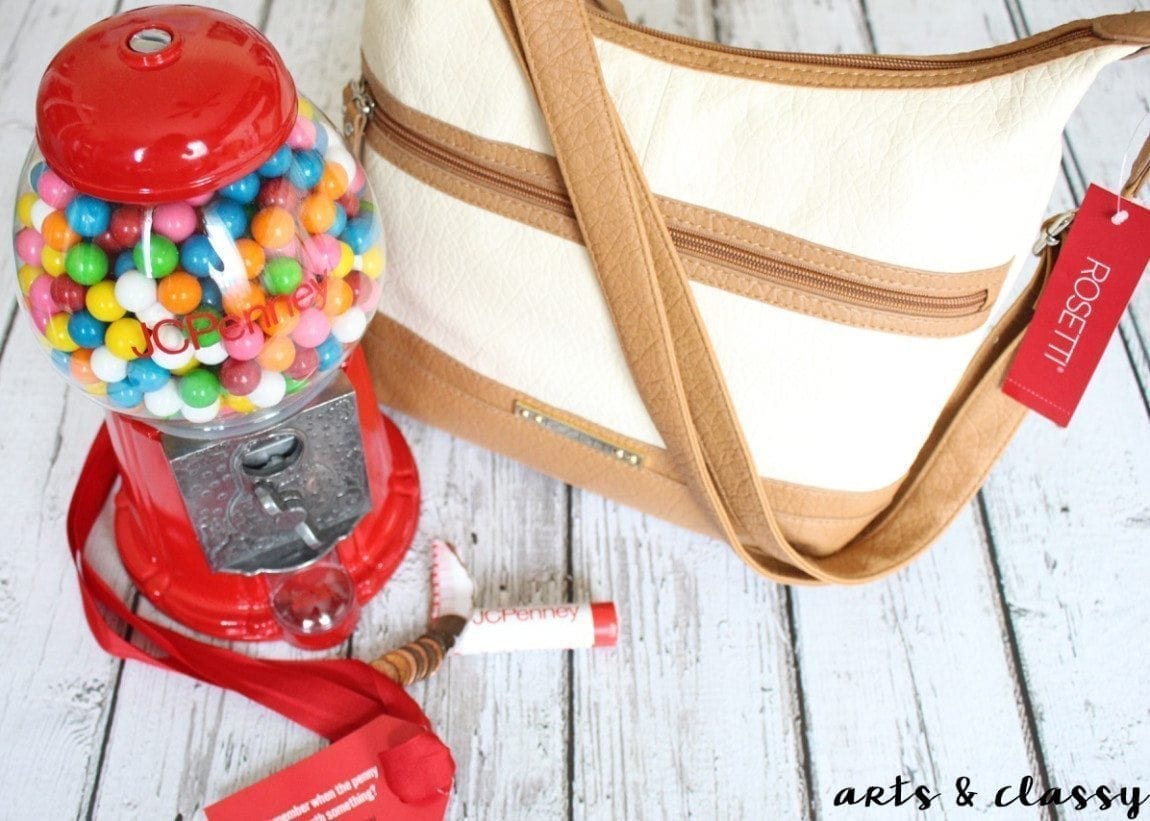 Did I also mention that well known actor  Jerry O'Connell was also at this event I was able to talk and laugh with him??  I seriously love what I do and I am so happy I was able to meet a truly kind person at a fun event like this one!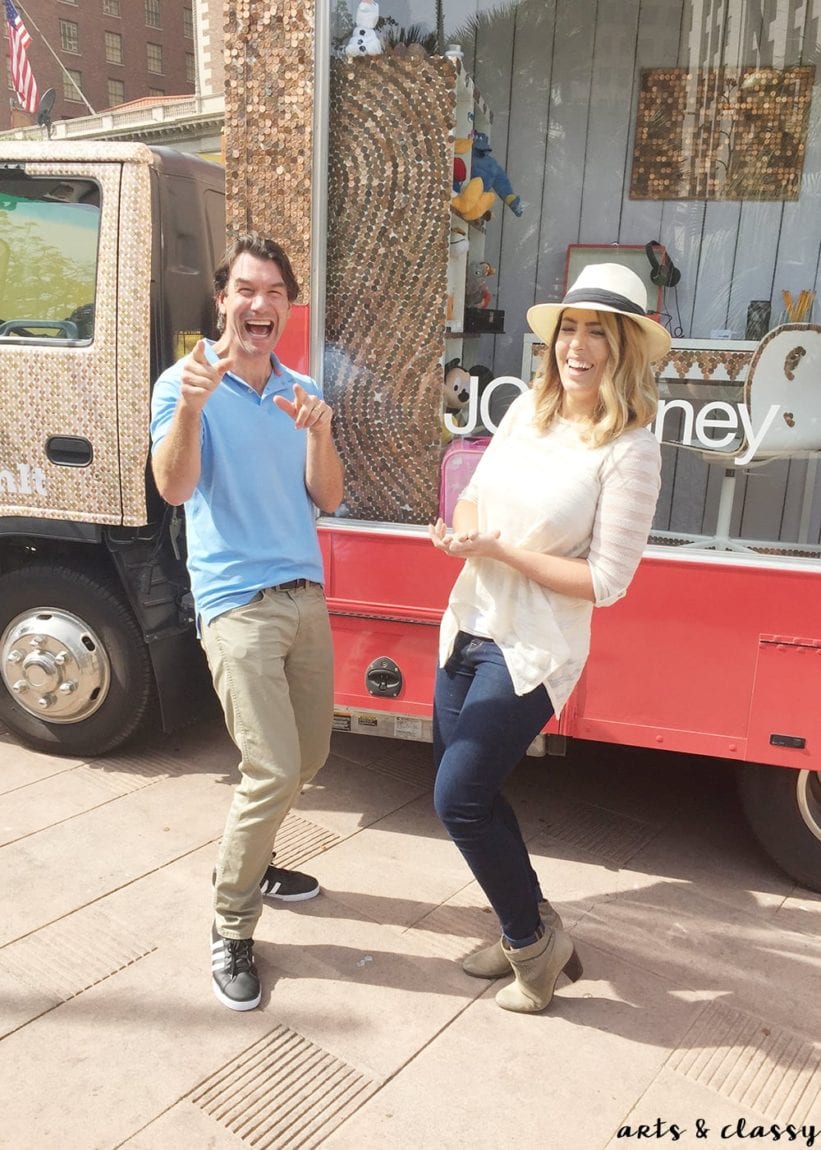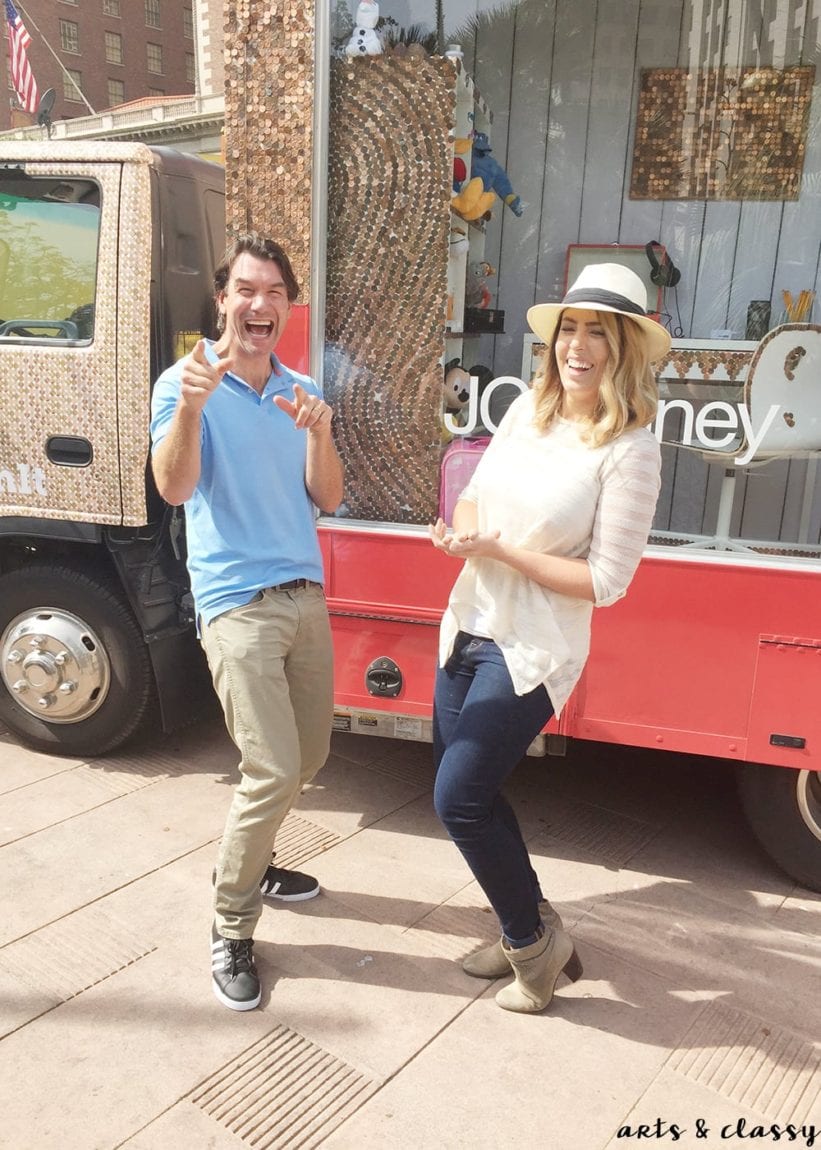 BTW my inner tween was freaking out. I was totally star struck! I was THAT teenager that absolutely had a crush on him.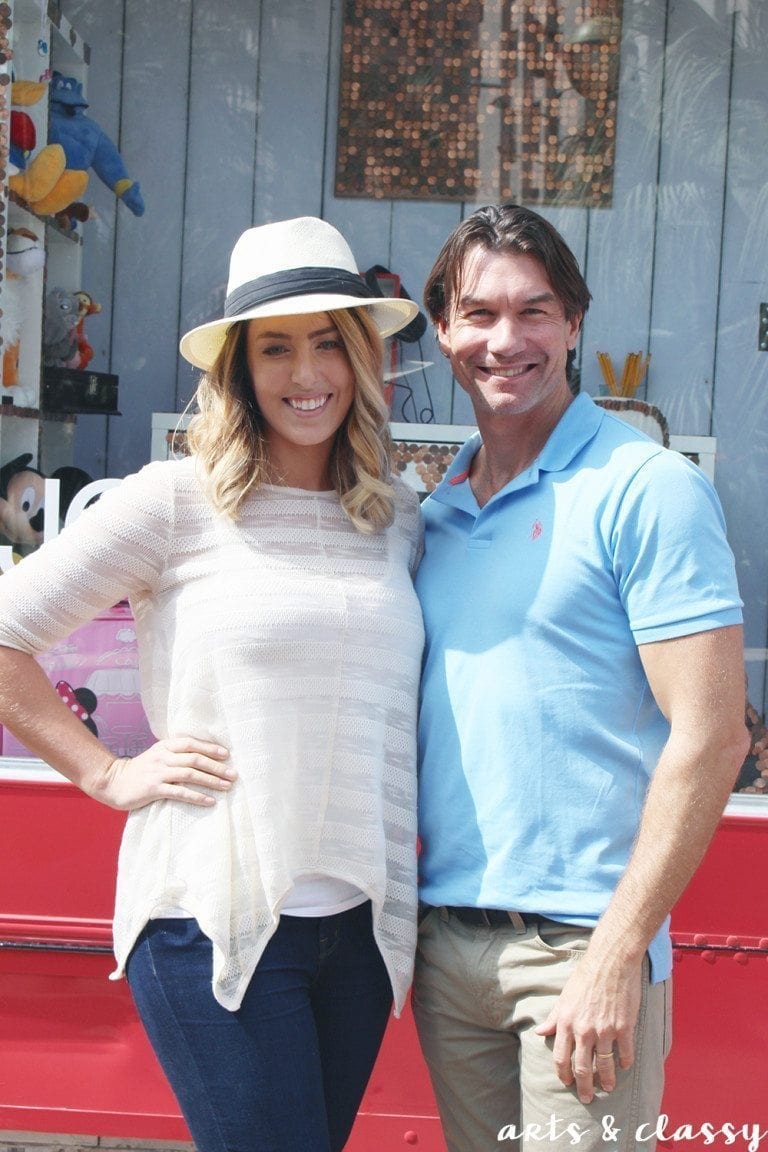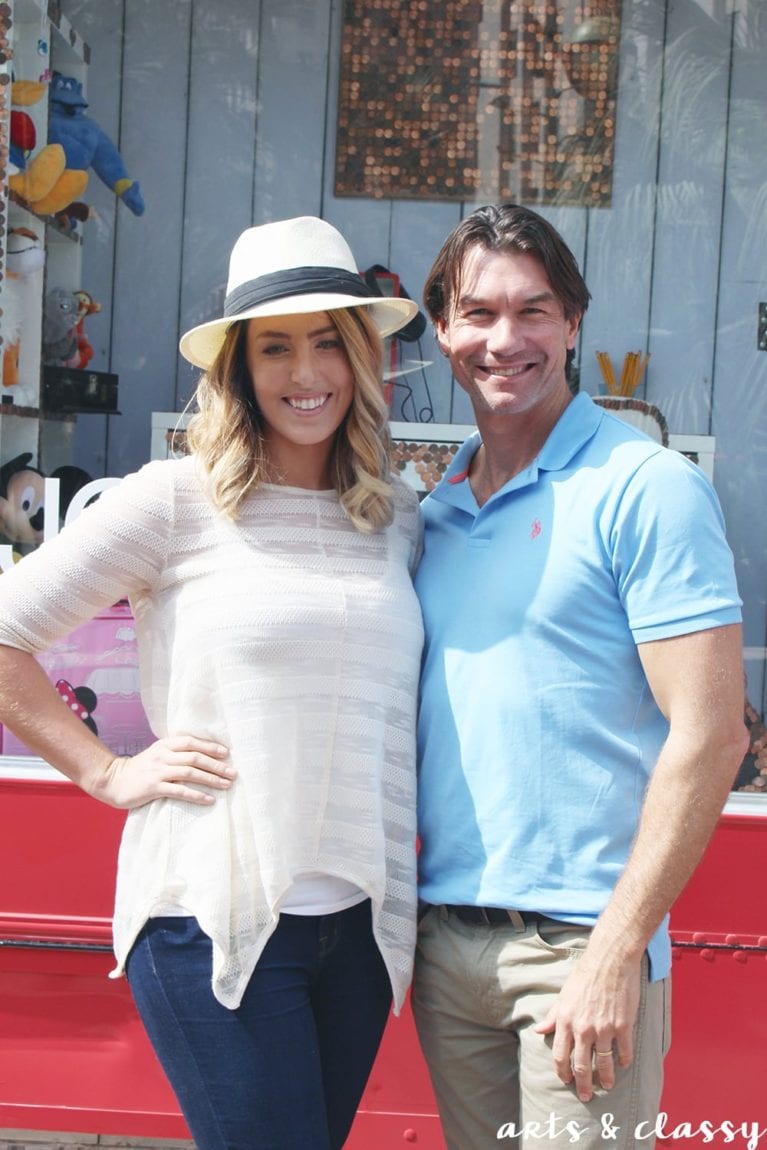 I love how JCPenney is doing whatever it takes to make every interaction worth your time, money, and effort.
So are you in? Are you going to visit your local JCPenney to take advantage of these awesome deals?
This is a sponsored conversation written by me on behalf of JCPenney. The opinions and text are all mine.