When you surf the web looking for inspiration and future projects you could potentially replicate?
I find that I mostly pin pin pin, yet I hardly go back and try to recreate the pieces that inspire me online.
I have been doing this since I joined Pinterest back in 2010, but it evolved in 2012 when Arts & Classy was born. I began researching inspiration for projects once I had acquired a piece of furniture or if an idea had come to me.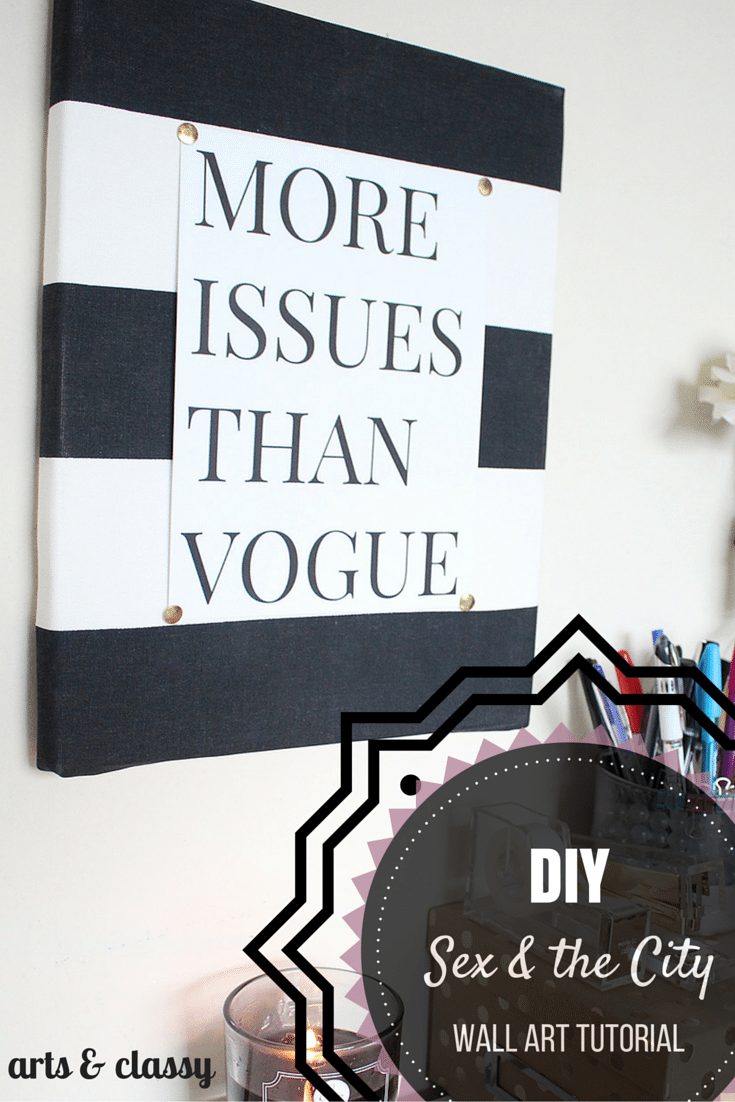 Today I decided I wanted to change that. I decided to recreate a cute project I saw on Rain On A Tin Roof. Jenna made such a cute art piece & I am such a fan of the TV show that it made sense to replicate it. Thanks Jenna for creating something so chic!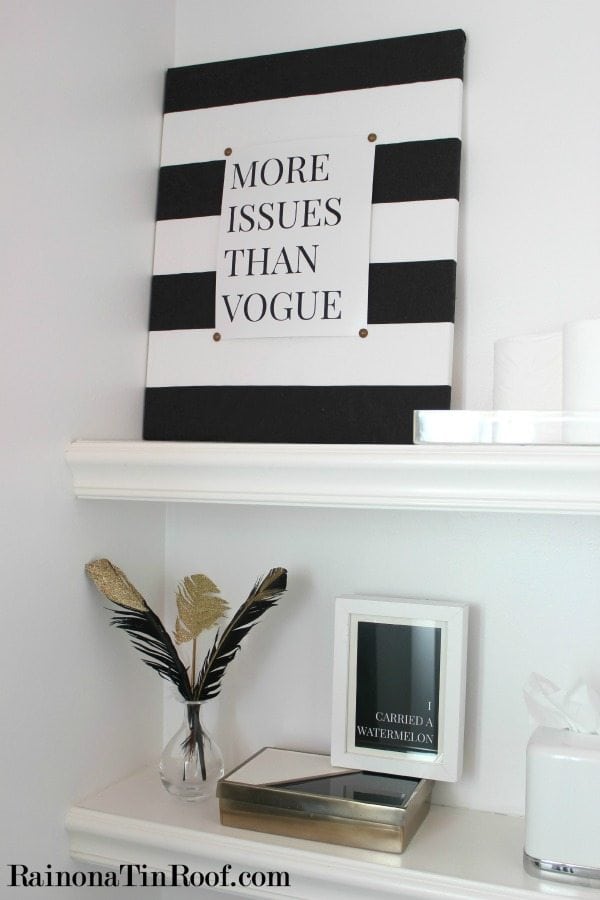 Supplies needed for this project: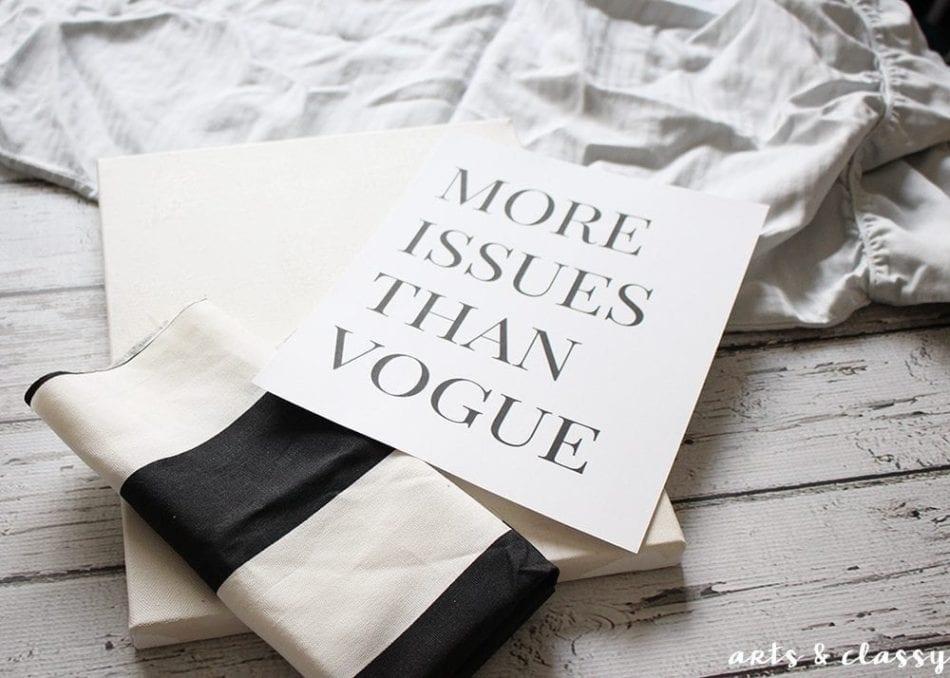 STEP 1
Take your fabric and iron out any wrinkles and creases.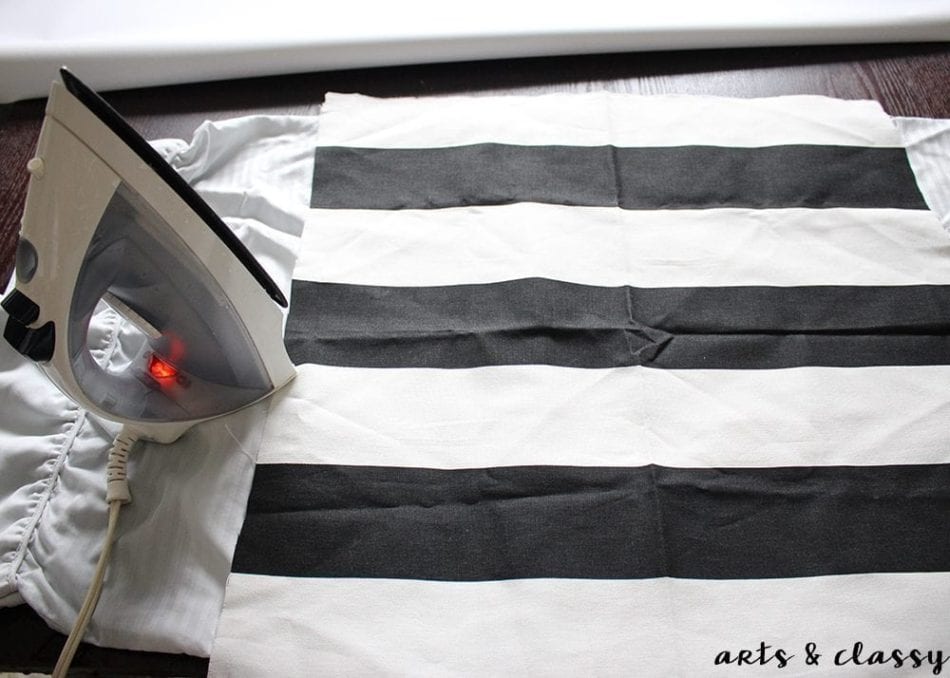 STEP 2
Take your crease-free fabric and place it on your canvas. Make sure to line up the stripes horizontally. I eye-balled the stripes… I think mine turned out looking level.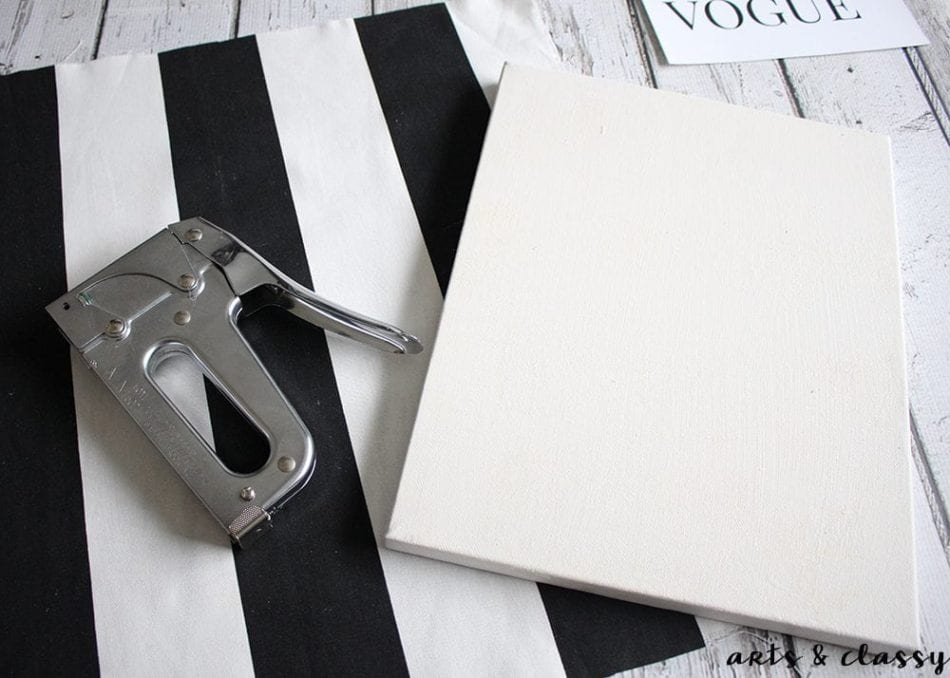 STEP 3
Once you have properly placed your fabric, take your staple gun and secure the fabric to the back of the frame. Make sure not to over pull the fabric when trying to pull it taut. That will mess up the stripes. Lesson learned.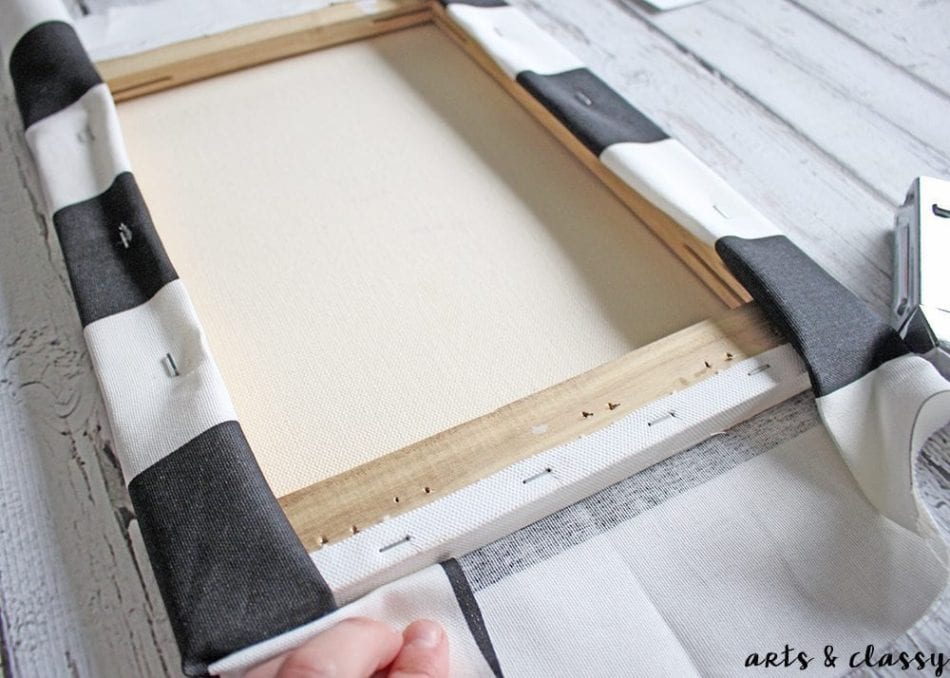 STEP 4
Once your fabric is wrapped, take your thumb tacks and secure all four corners. I also eyeballed the placement of the this printable.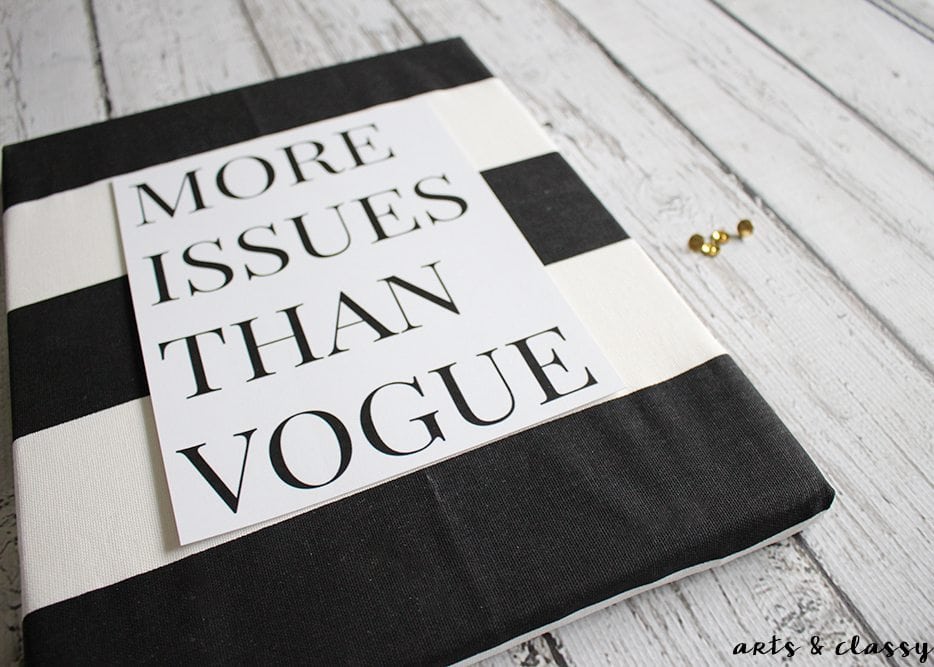 STEP 5
Hang your art and enjoy! This piece is now gracing my office. It makes me smile when I am working.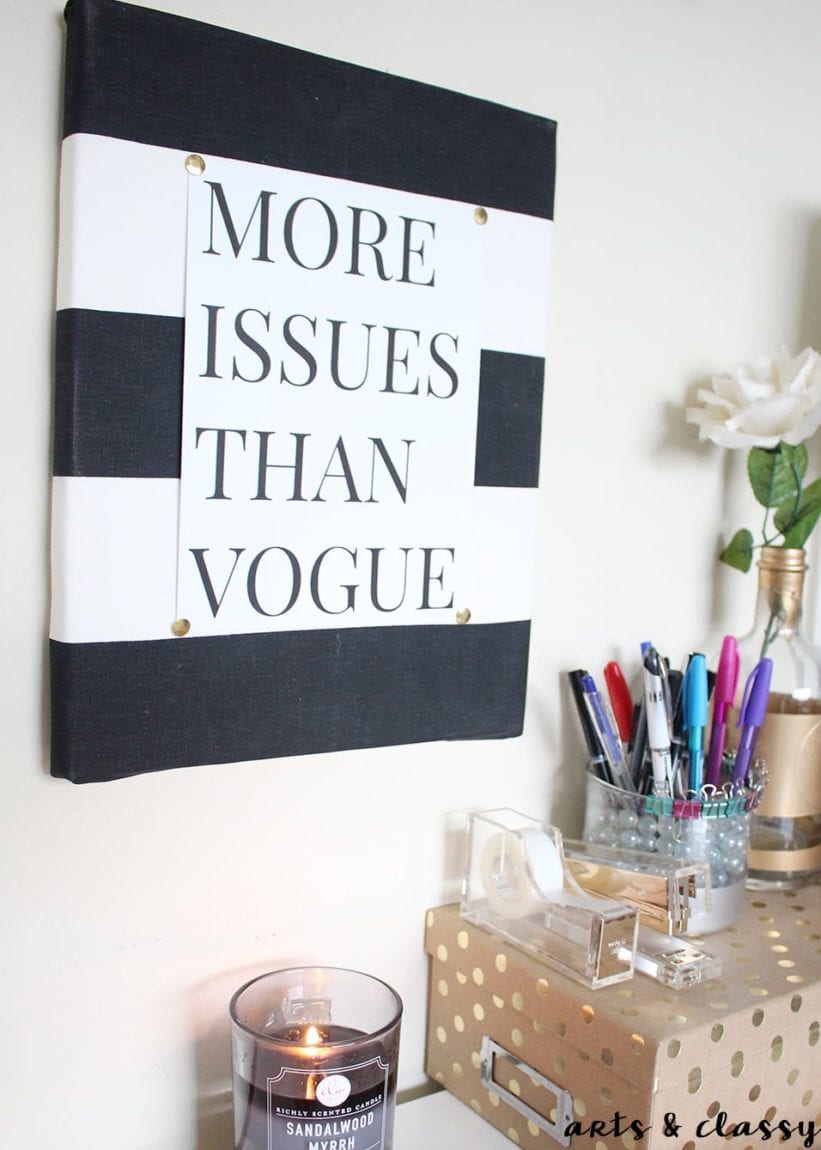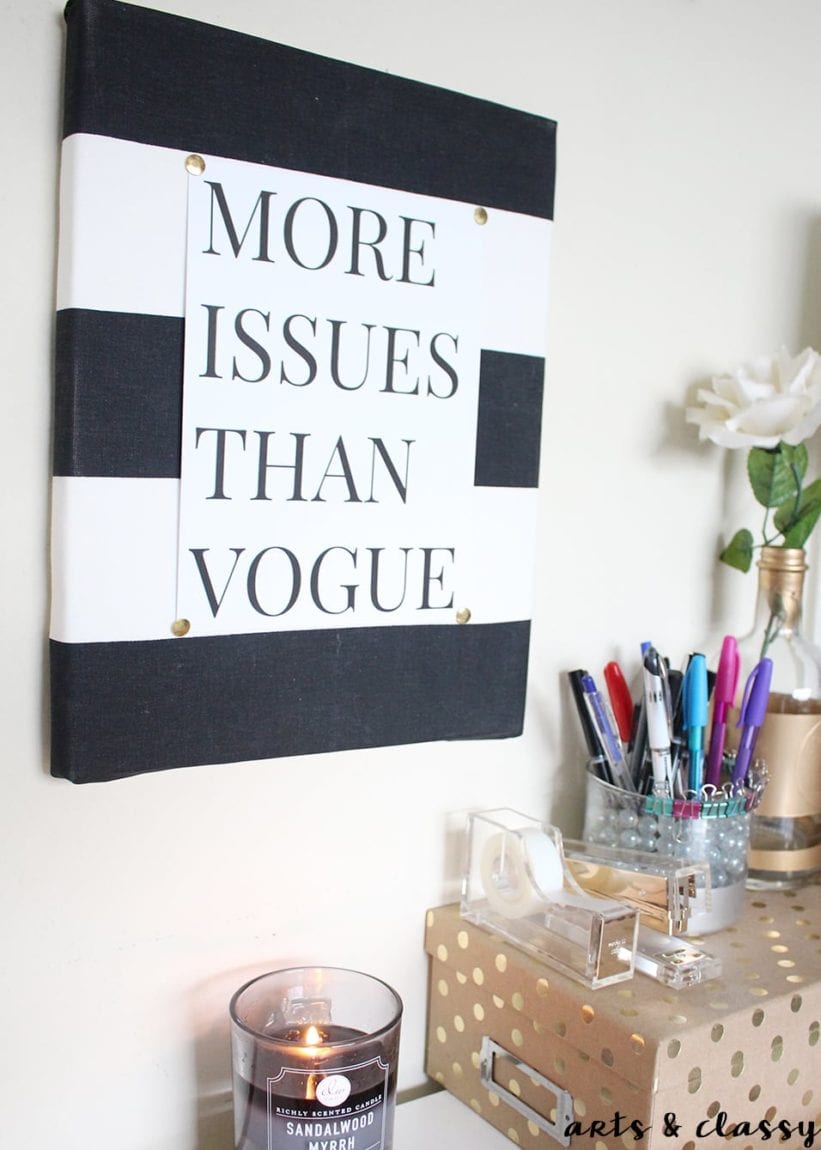 All in all, this project was very easy but I love the way it looks. It has dimension and incorporates my favorite pattern!!
Would you be willing to try this project? I think you should! Let me know what you think in the comments below.