This post about post Christmas packing has been sponsored by Nearly Natural. However, all opinions expressed are entirely my own and authentic to what Arts & Classy represents. 
2019 is in full swing and I am playing catch up with putting away my Christmas decorations. I knew when I packed all my pretty decorations post Christmas, my living room was going to look pretty blank. But, I am here to share with that when you pack away Christmas decorations it doesn't have to be a sad or boring activity.
Today, I am going to share with you my tips on how to make the most out of post Christmas packing decor. I am also going to share how I refreshed my living room for the new year.
If this is your first time here, hi… I am Meredith! I have been blogging for over 7 years. I am the creator if Arts & Classy. This site began with the hope that I could document my experience decorating my home.  As a renter with little to no budget, I had to flex my creative muscles and learn how to decorate my home with things and furniture I already had or could get for free. 
7 years later, I have I build a brand and helped many people do the same with their homes. Blogging + Social Media marketing have become passions of mine and helped me make a complete career change from working in film and tv to doing what I love in my home.
If you have been wanting to start a side hustle that you can do from home I recommend learning how to start a blog. If you want to see what resources I recommend, check out my blogging resources. I also share my blog traffic and income reports from the past few years. 
Here is the BEFORE of what my festive living room looked like for the holidays.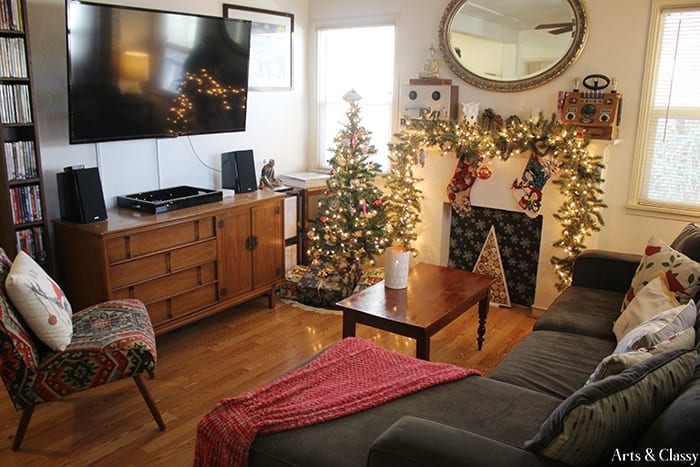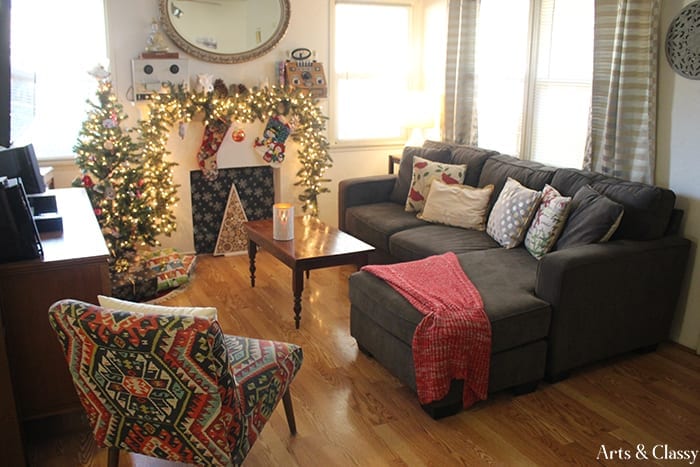 Tips I recommend to have staged before getting started with your packing.
Have boxes and bins nearby to pack away quickly and efficiently.
Have plenty of packing material to protect decor when you stow it away.
Keep yourself entertained with music, a podcast, an audiobook, or a tv show/movie.
After I cleared out all my holiday decorations, I cleaned & cleared the space.
That was the point where I could move things around and also incorporate some new beautiful plants into my living room. I used the Canna plant and the Fiddle leaf tree from Nearly Natural to add some green to my space. It looks so much better than being totally blank.
I also share everything + an unboxing video of my new plants in a video on my youtube channel. 
Here are the AFTER photos…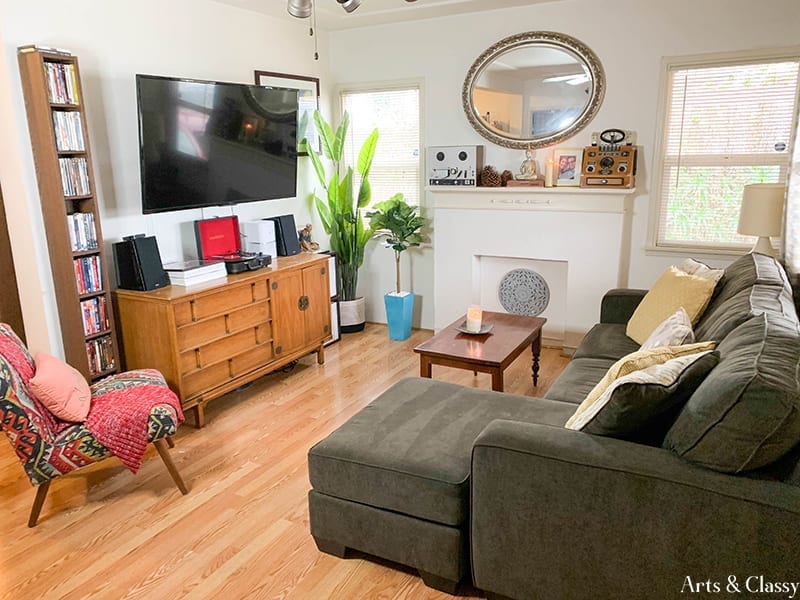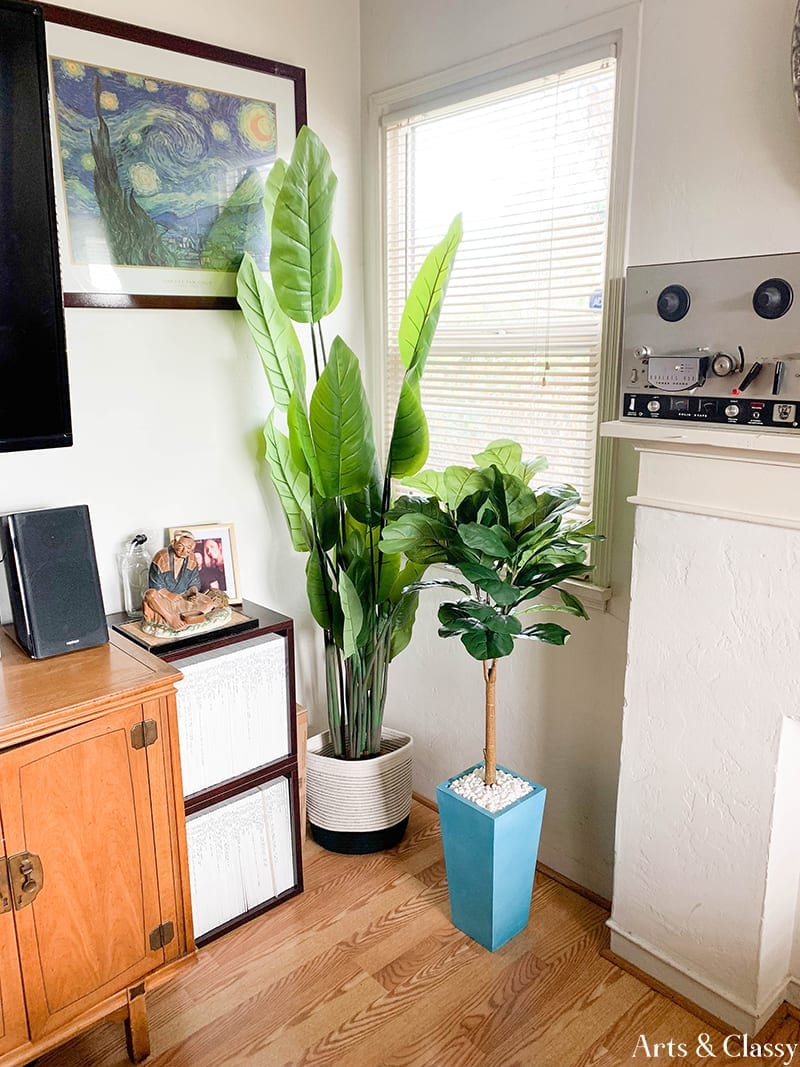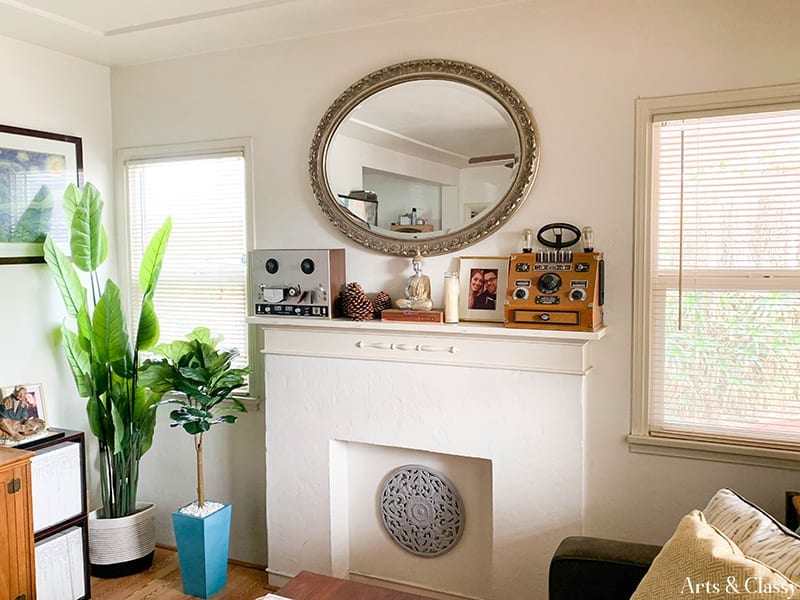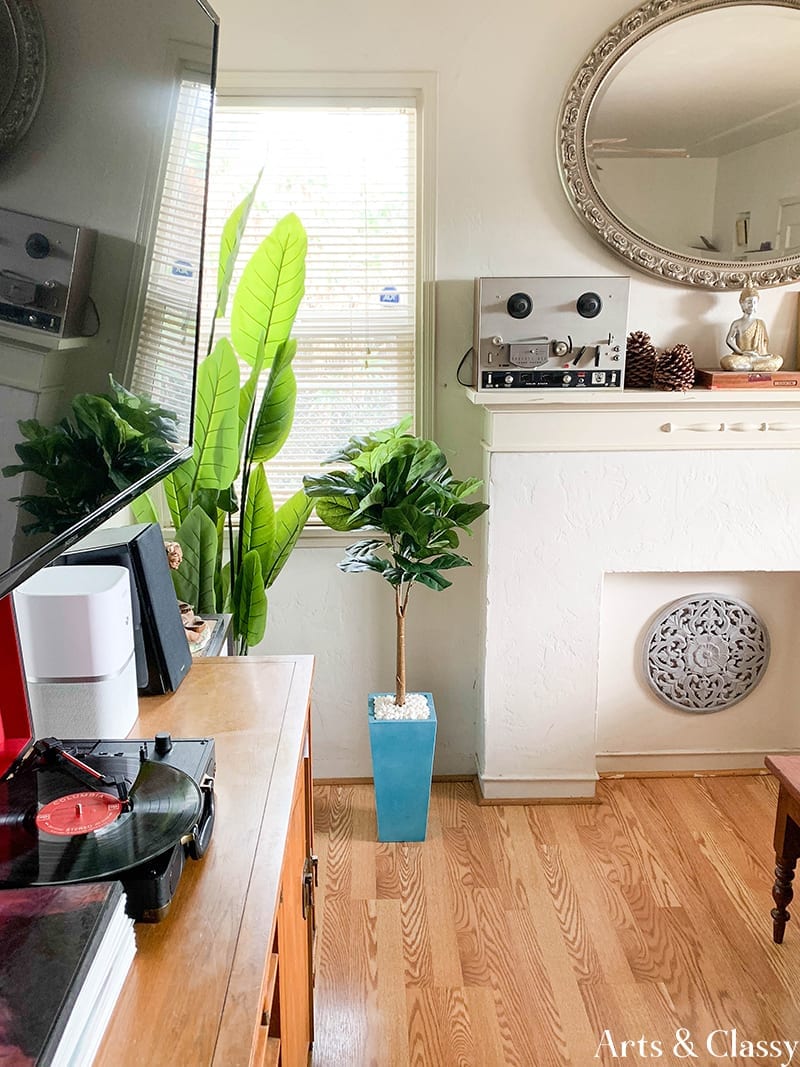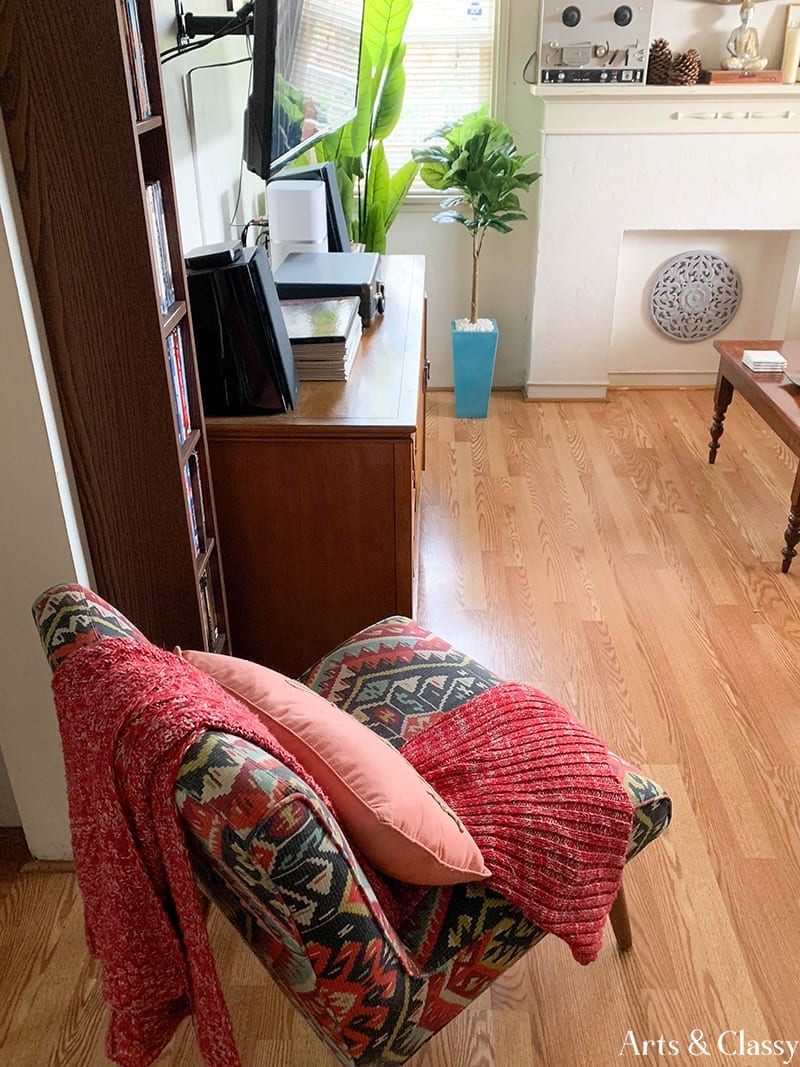 What do you think of my living room now? Doesn't it look nice and clean? I still have a few things I want to get for this room, like an area rug. But, I am the type that decorates my own home in stages. I never want to clutter a space with too much decor.
That is one thing I really love about my living room currently. It's not packed with stuff everywhere which helps me and my boyfriend stay creative and clear-minded. Thanks to Nearly Natural for sending me my favorite new focal points in my home to transition from my post Christmas decorating.
If you enjoyed this post, you may also enjoy how I gain balance in my life + home + mind,  and tips on staying organized.