[Oct 13th] Favorite Things Friday: Trending Products Of The Week!
Hello, fabulous readers, and welcome to a special "Friday the 13th Edition" of trending products of the week for Favorite Things Friday! It's that eerie but exciting day of the month, and I'm here to share some of the most bewitching and popular discoveries from my LTK shop.
So, grab your favorite potion (or coffee), and let's dive into these enchanting finds and trending products of the week!
This post contains some affiliate links. I may earn a small commission if you make a purchase through one of these links. See more information in my full disclosure policy.
1. Enchanting White Lace Dress:
Our top pick this week is a spellbinding white lace dress that has bewitched both my heart and my wardrobe. I personally own this beauty and can't stop raving about it. It's perfect for all occasions, whether you're attending a wedding or simply want to feel like a fashion sorceress. Join me as I share the magic of this stunning dress.
2. Farmhouse Laundry Room Charm:
For those who adore rustic decor, this cute farmhouse laundry room decor is sure to cast a charming spell on your home. Whether you're a wizard of house chores or just love the farmhouse aesthetic, this decor piece is a must-have. Discover its enchanting details.
3. Bath Mat Elegance:
In the realm of bathroom decor, this waffle bath mat reigns supreme. I have this beauty in my master bathroom, and it's like stepping onto a cloud. Join me in exploring its luxurious textures and why it's earned its place among the most loved finds this week.
4. Holiday Magic with the Apple Wreath:
As we approach the holiday season, the beautiful Apple Wreath from Etsy is a sight to behold. Perfect for adding an enchanting touch to your Christmas decor, this wreath is an absolute gem. Let's delve into the festive charm of this week's most loved find.
5. Jeans with a Touch of Wizardry:
Last but certainly not least, these Lee jeans from Amazon have something truly magical about them. They're one of this week's most loved finds, and I can't help but feel like they offer the perfect fit and style spell. Join me in discovering what makes these jeans so enchanting.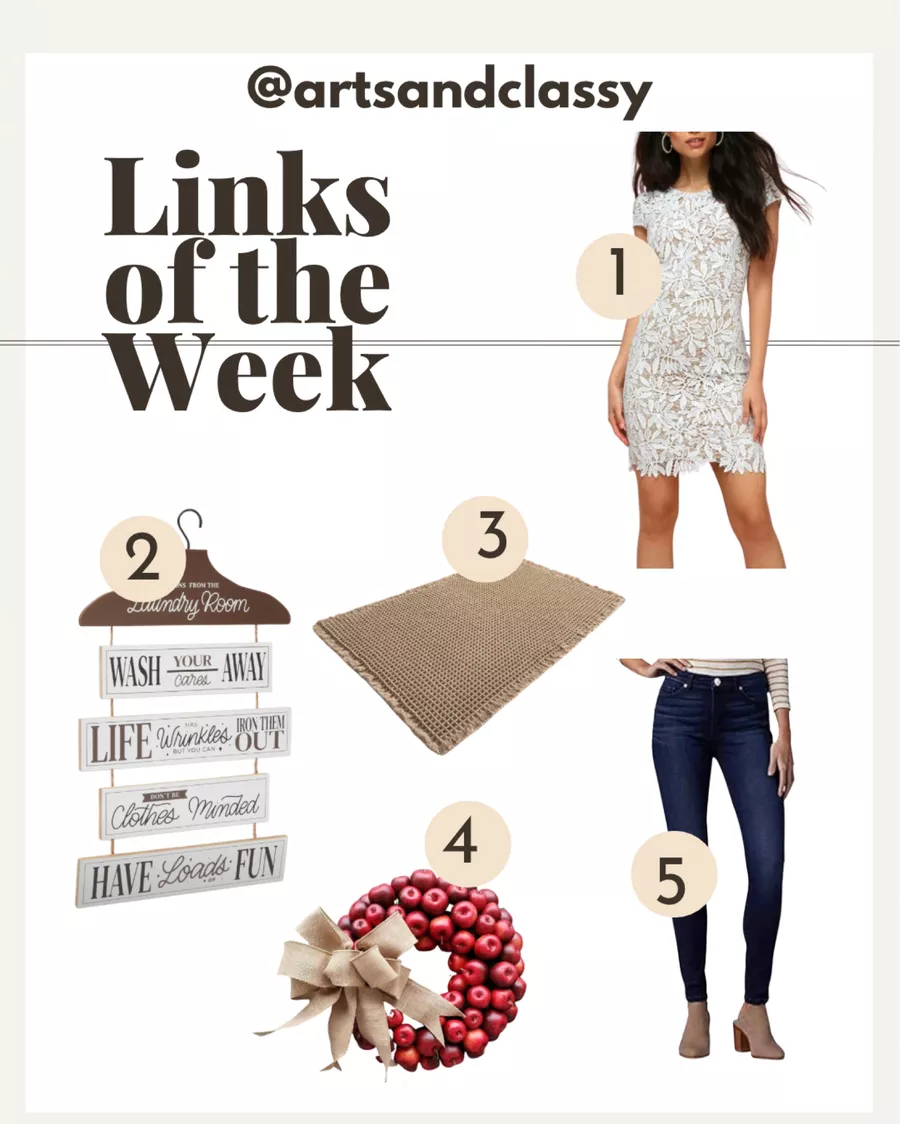 And there you have it, the "Friday the 13th Edition" of Favorite Things Friday!
I hope these enchanting discoveries and trending products of the week add a little magic to your day. Remember, it's all about celebrating the beauty and wonder in the world around us. Stay tuned for more inspiration next Friday, and until then, have a spellbinding weekend, my dear readers!
Make sure you are following me on Instagram, Facebook, Pinterest, YouTube, Hometalk, and TikTok for more ideas on how to decorate your home!