[Sept 8th] Favorite Things Friday: Home + Women's Fashion
Hey there, amazing readers! It's me, your friendly solo entrepreneur, ready to spill the beans on my top picks from the past week. Buckle up because we're diving into the best finds for my cozy home, killer women's fashion, and some sneaky home organization hacks. Welcome to my FIRST exciting edition of Favorite Things Friday!
This post contains some affiliate links. I may earn a small commission if you make a purchase through one of these links. See more information in my full disclosure policy.
Home Sweet Home:
1. Botanical Wall Art
One of the absolute favorites in my LTK shop this week is this stunning "Wood Frame Botanical Wall Art". This piece of wall art is not just decor; it's an experience. Its botanical design, captured with exquisite detail, brings a touch of nature indoors, creating a sense of tranquility and harmony in any space.
The wooden frame adds a rustic charm that complements various interior styles. Whether you're a nature enthusiast or simply looking to elevate your home's aesthetics, this botanical wall art is a must-have. It effortlessly transforms any room into a serene oasis, making it a standout gem in my collection.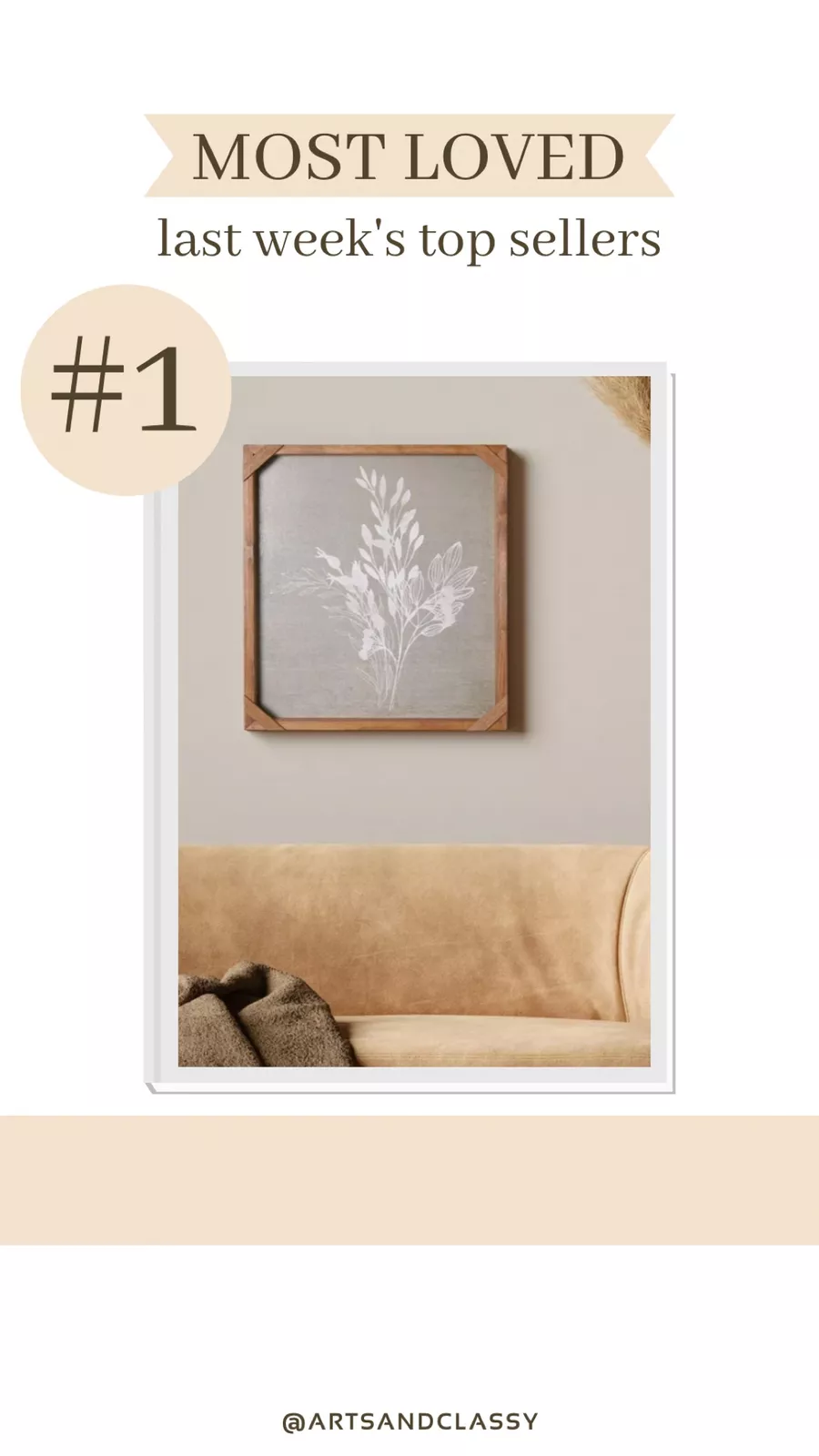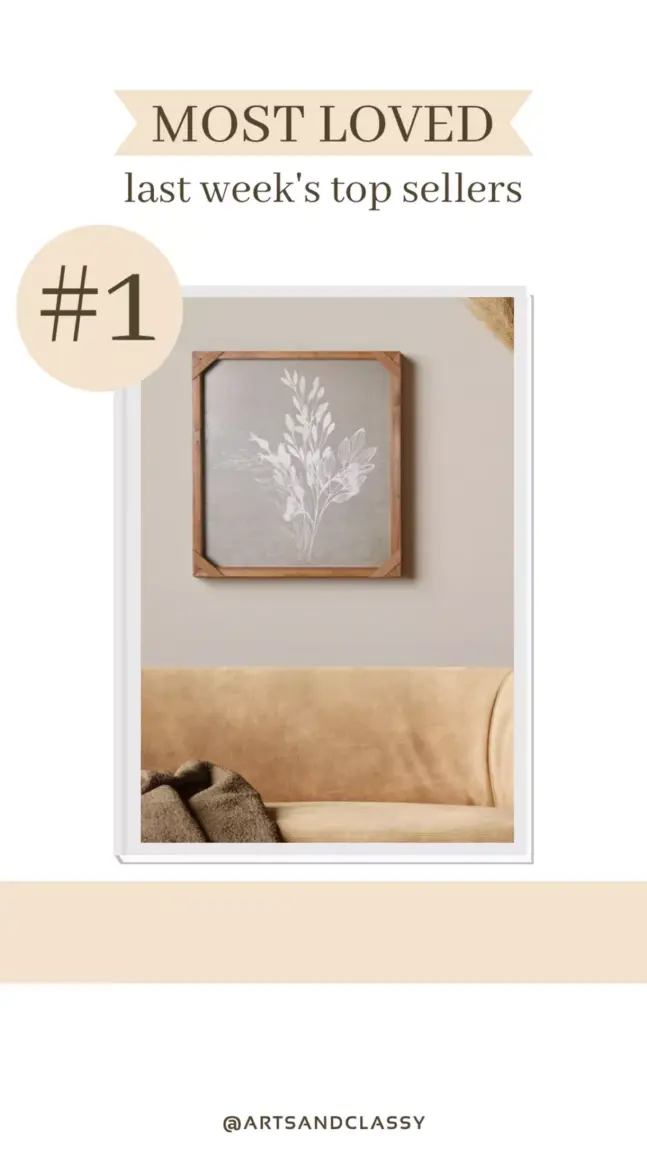 2. Dual Purpose Furniture – Storage Bench
One of my readers' cherished picks from my LTK shop is "The Painswick Storage Bench." This versatile piece is the ultimate solution for both style and functionality. Whether it's placed in your entryway as a perfect perch for removing boots or in the mudroom for neatly stowing garden shoes, this bench does it all with elegance. Its timeless design and quality craftsmanship make it a standout addition to any space.
Not only does it provide a convenient spot to sit while you kick off your shoes, but it also offers ample storage underneath for keeping your entryway or mudroom organized and clutter-free. "The Painswick Storage Bench" embodies the marriage of form and function, making it a top choice for those who seek both practicality and aesthetic charm in their home decor.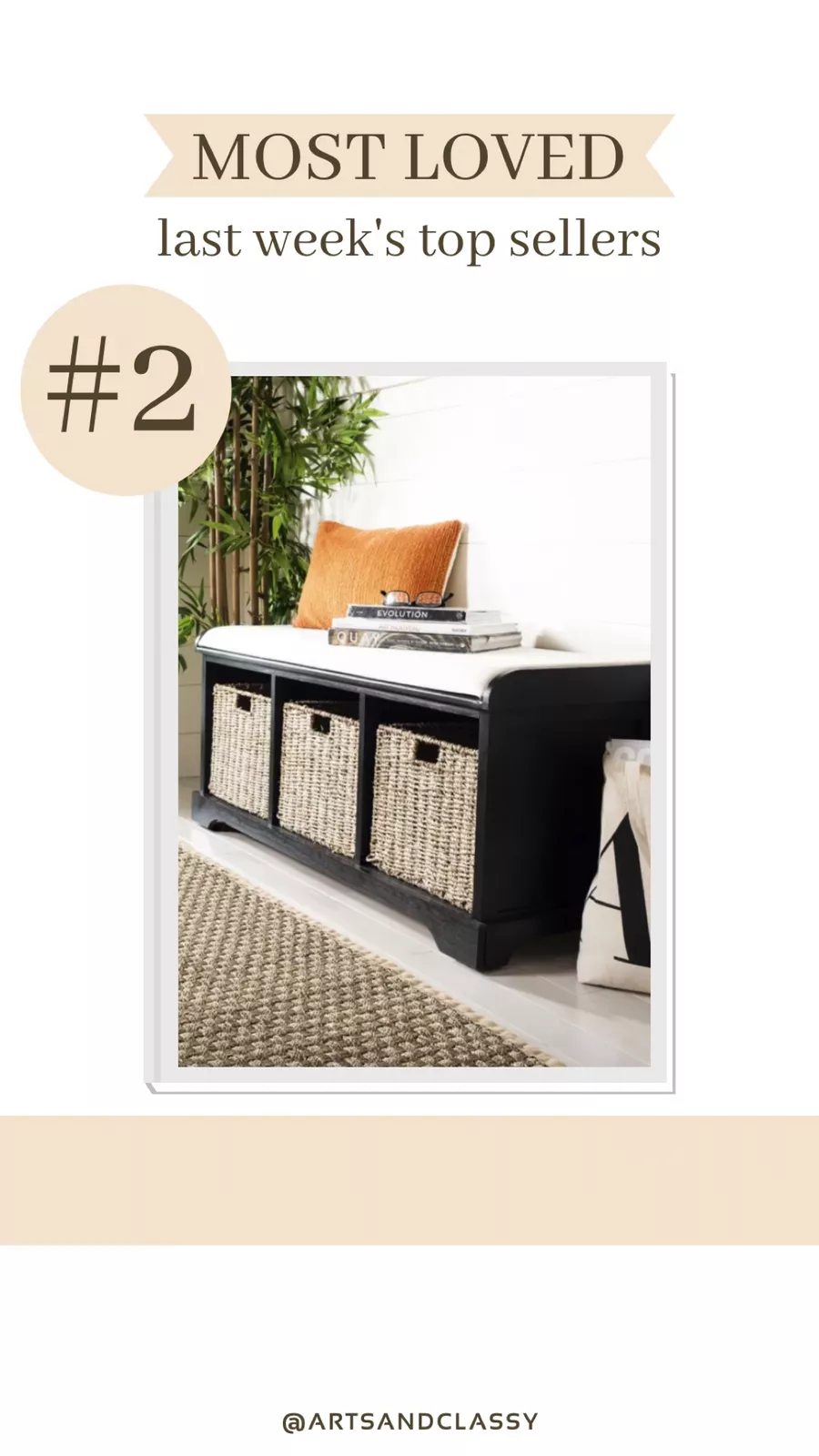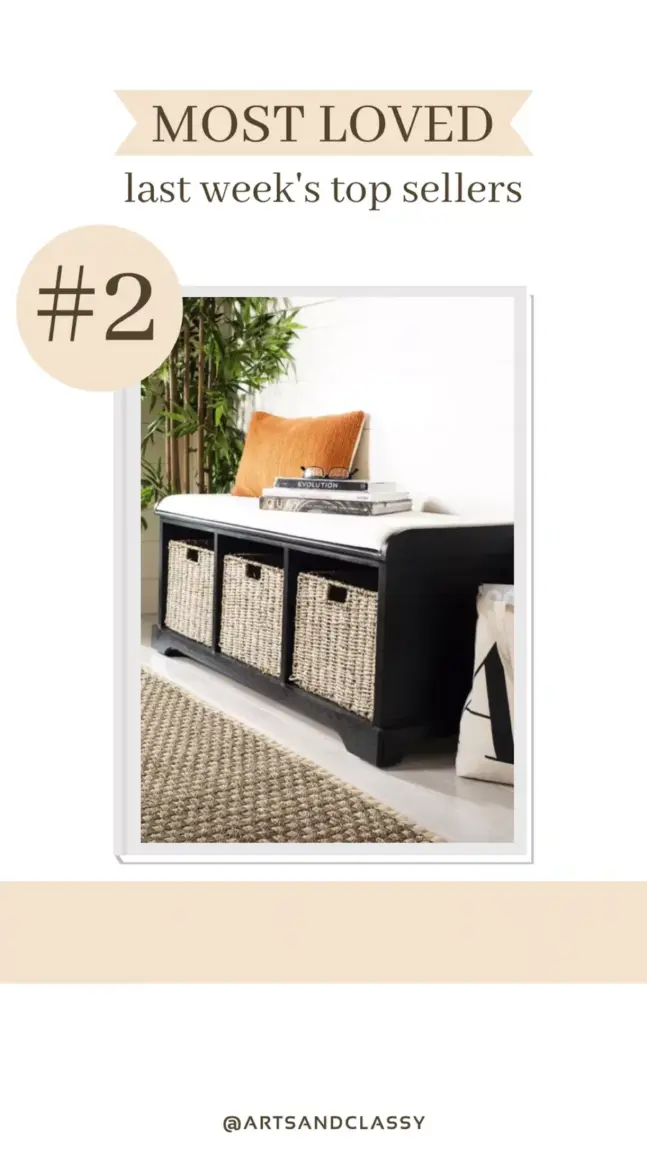 3. Sassy Style Pick
Another standout favorite in my LTK shop is this "Black Scandinavia Diamond Area Rug" This rug effortlessly marries Scandinavian chic with timeless elegance. Its bold black diamond pattern against a neutral backdrop not only adds a modern flair but also exudes a cozy and welcoming ambiance. Whether you're looking to revamp your living room, dining area, or bedroom, this 6′ x 9′ rug serves as the perfect foundation for tying your space together.
Its high-quality construction ensures both durability and comfort underfoot, making it an excellent investment for any home. With this area rug, you can transform your living spaces into stylish, inviting retreats that capture the essence of Scandinavian design.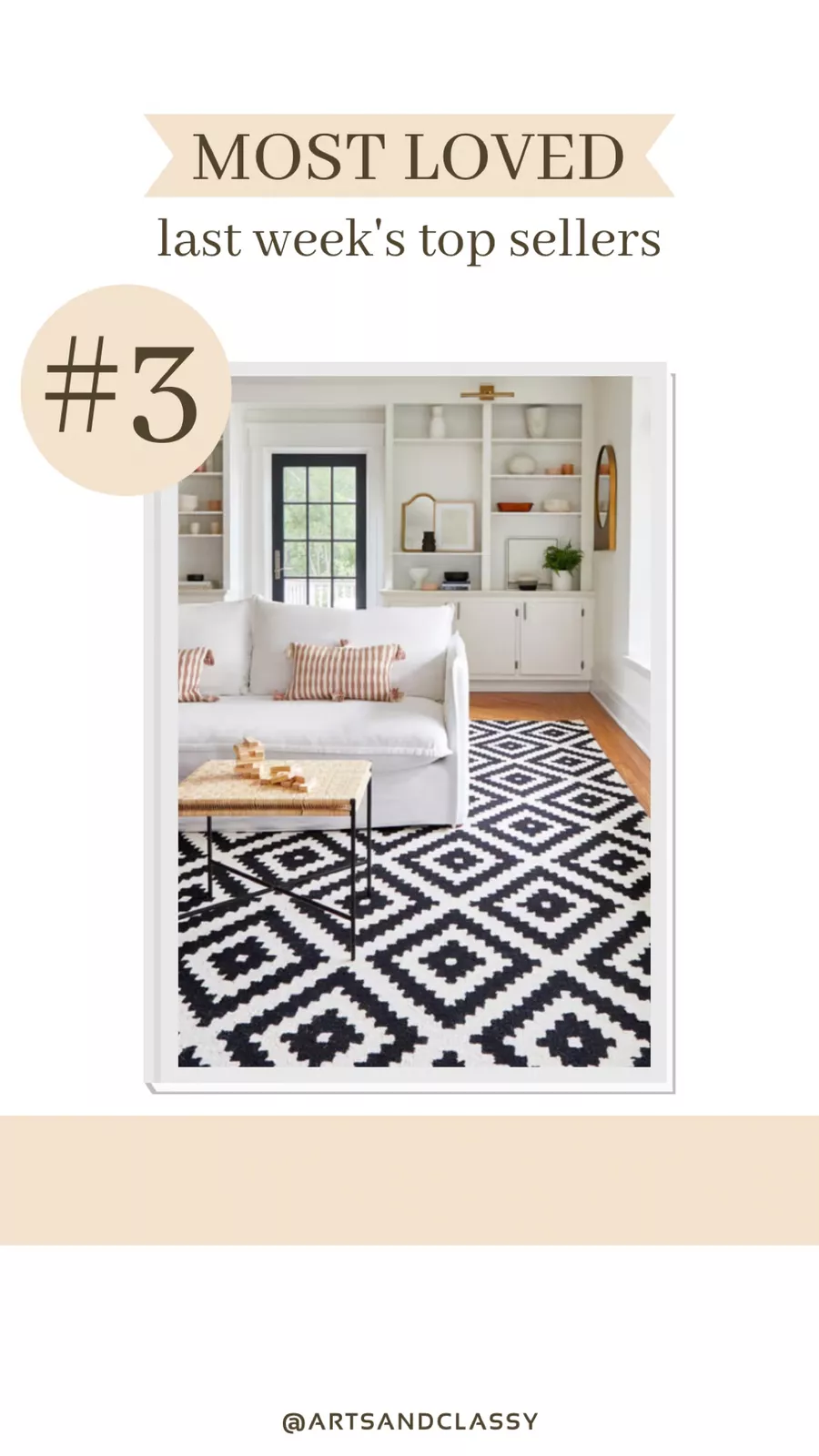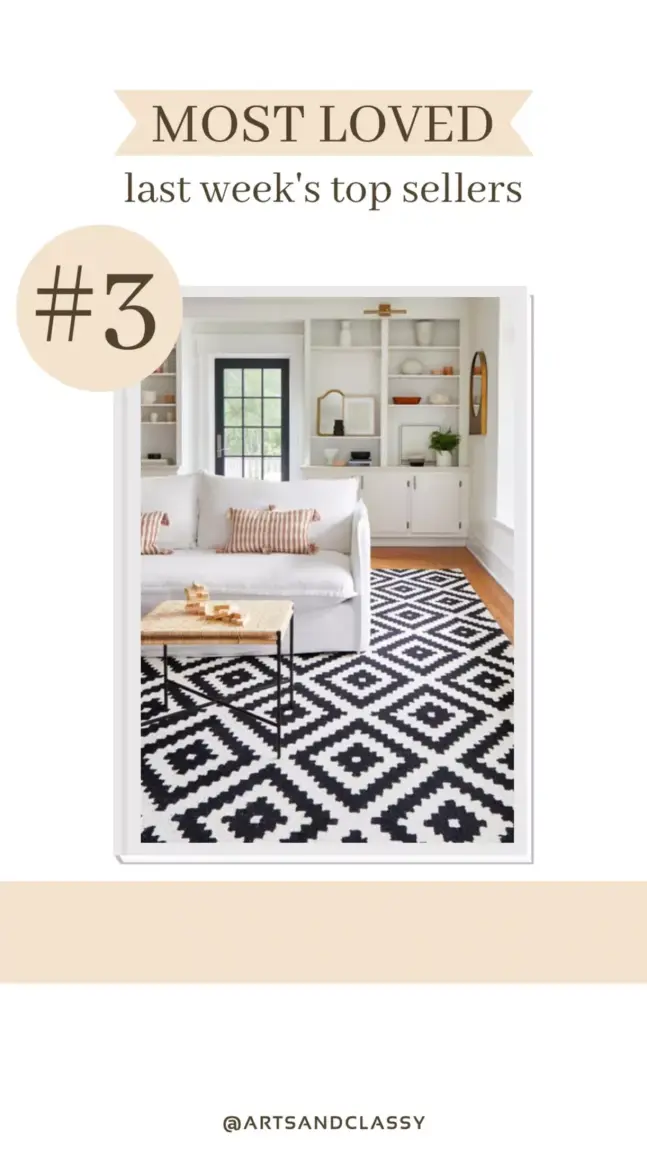 5. Floating Shelves on a Budget Under $50
Last week, I stumbled upon an absolute gem in my LTK shop: the "Black Floating Shelves – Set of 3" These shelves have quickly become a favorite for good reason. Not only do they offer a sleek and modern way to display your cherished items, but they also provide incredible value. With a set of three, you can create a stylish and functional wall display without breaking the bank.
Their minimalist black design seamlessly blends with any decor style, adding a touch of sophistication to your space. Whether you're showcasing your favorite books, family photos, or decorative pieces, these floating shelves are a versatile and budget-friendly addition to any room. Grab this deal while it lasts and elevate your home's aesthetic without breaking the bank!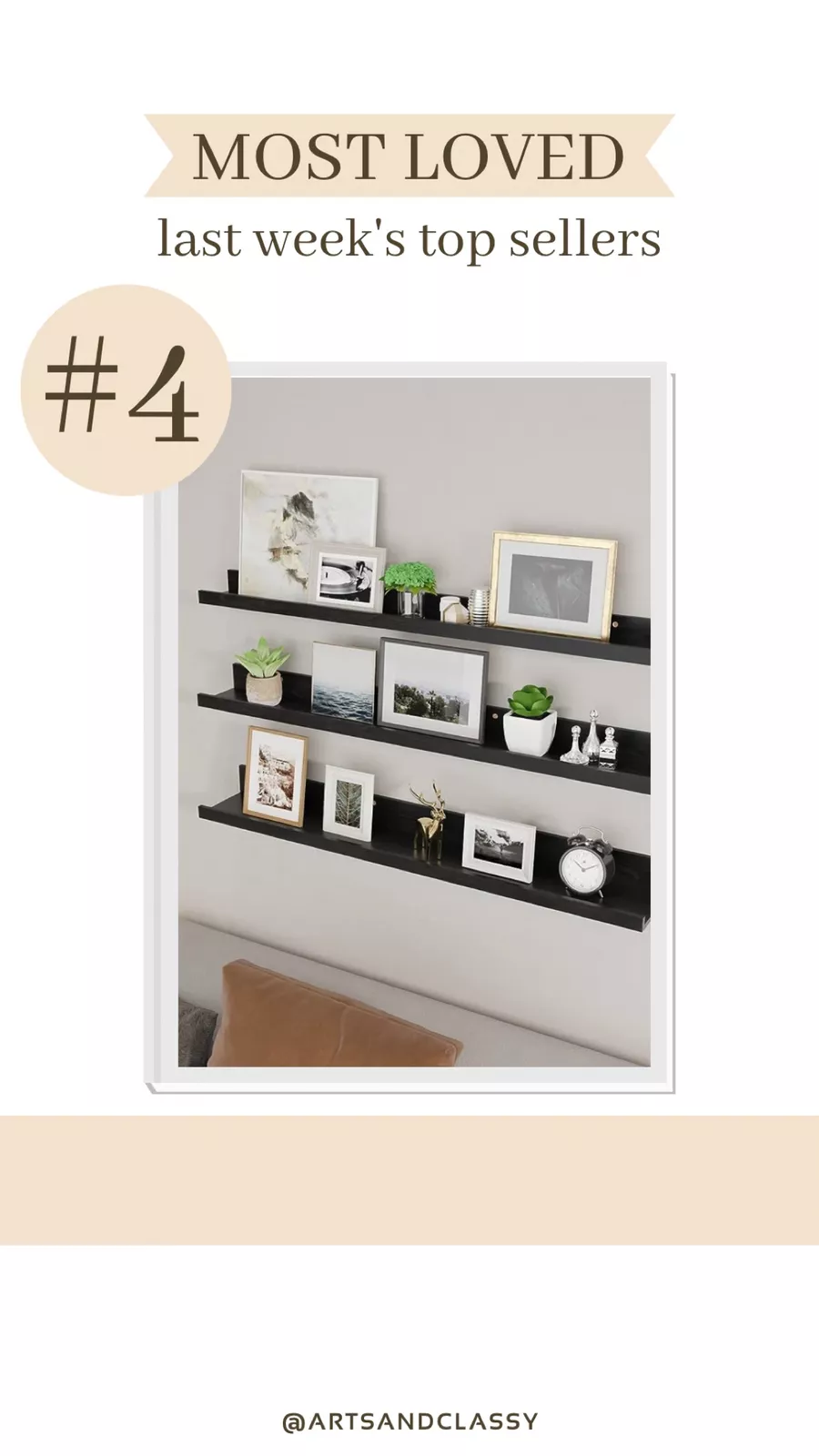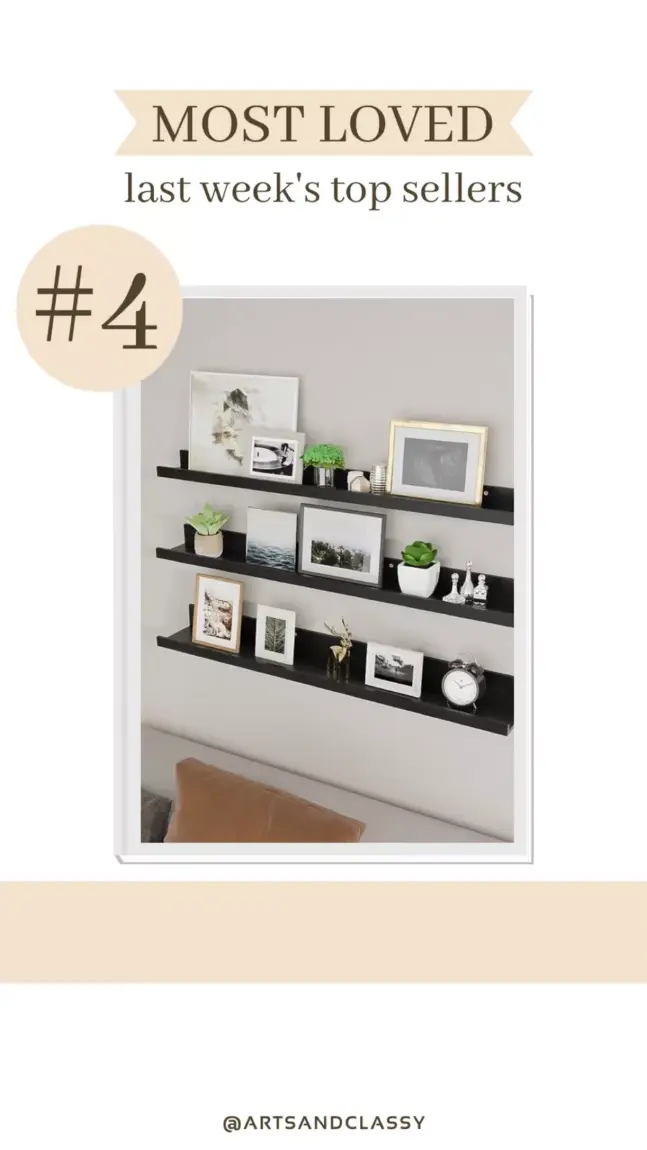 FASHION FAVORITE THINGS FRIDAY
5. A Tall Woman Fashion Fave!
Last week brought us a fashion favorite that's impossible to overlook: the black trouser pants from Boohoo. These chic and versatile pants instantly won my heart. Not only do they fit like a dream, but they also bring a touch of sophistication to any outfit. Whether you're dressing up for a special occasion or adding a touch of elegance to your everyday style, these pants have you covered.
And guess what? They're currently on sale, making them an even more irresistible addition to your wardrobe. Don't miss out on these wardrobe staples that effortlessly combine comfort and style for an unbeatable fashion statement!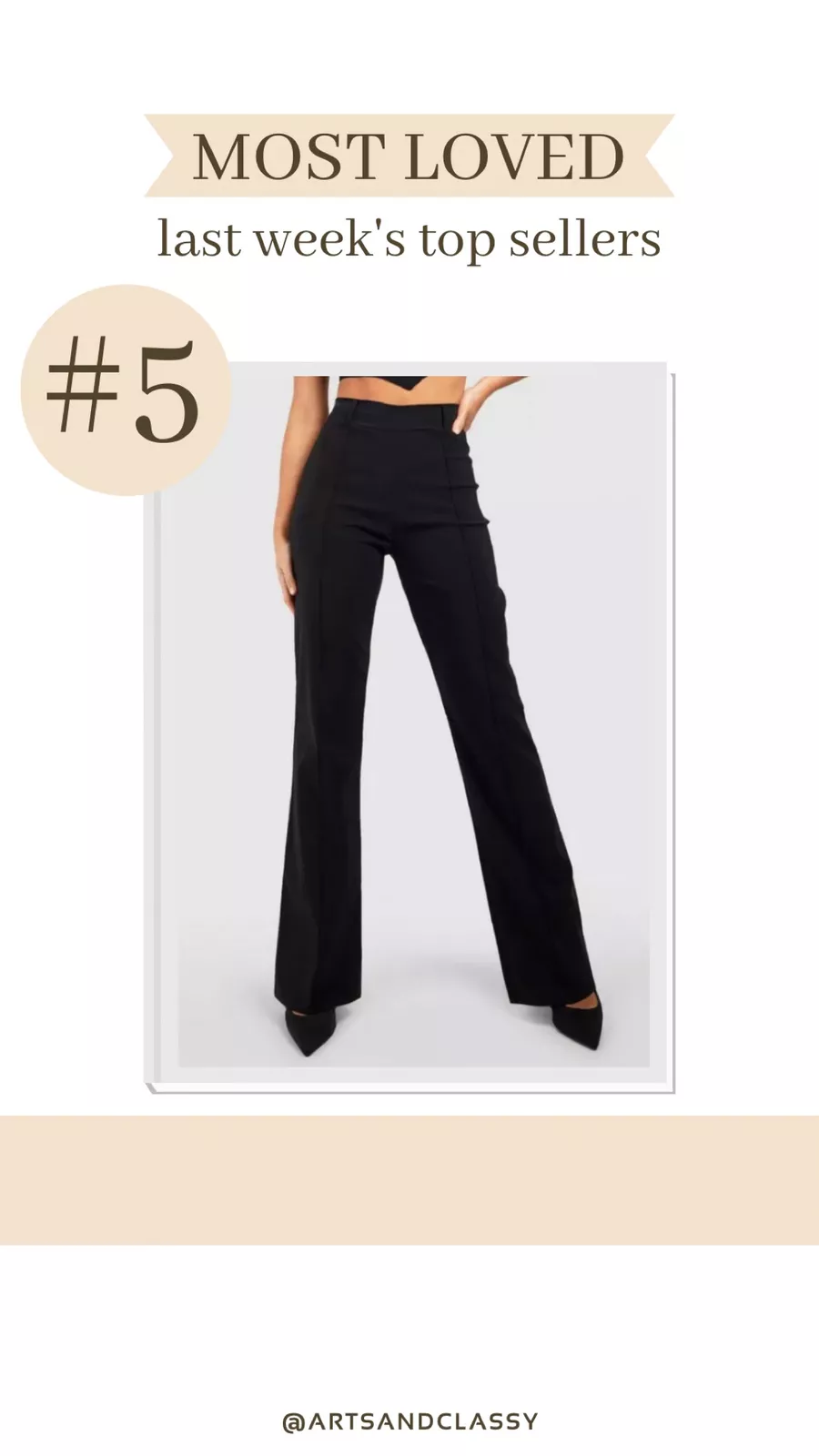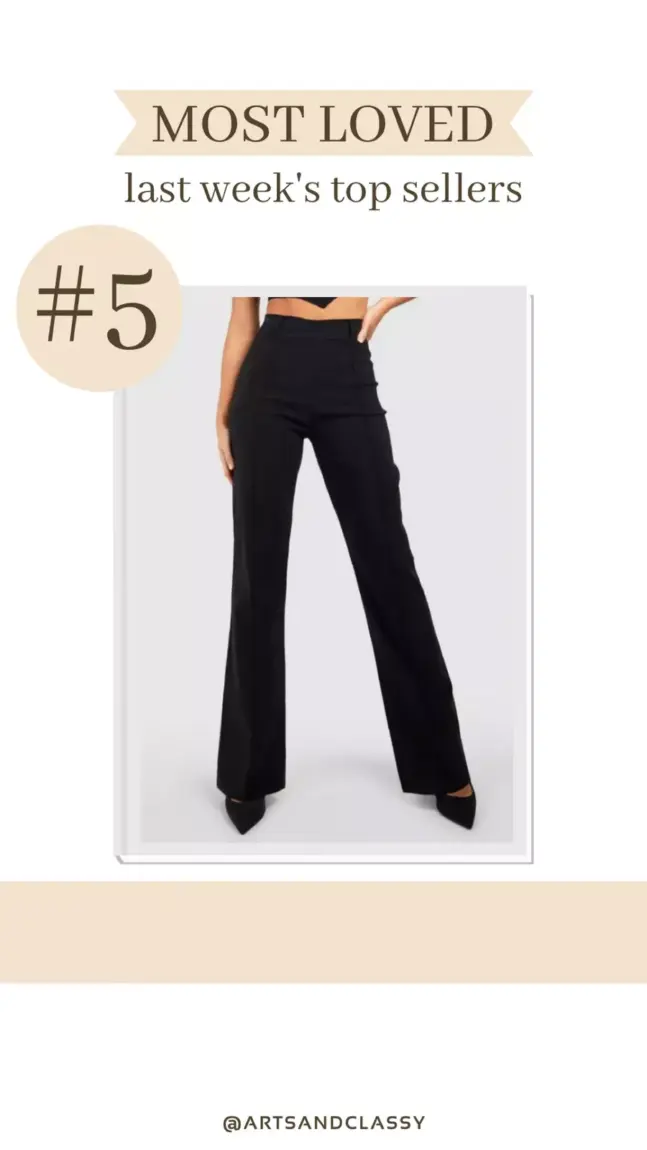 That's a wrap on this week's Favorite Things Friday, folks! I hope these picks add a sprinkle of excitement to your world, just like they did to mine. Stay tuned, fam! I'll be back next Friday with more must-haves for our life's journey.
IF YOU LIKED THIS FAVORITE THINGS FRIDAY POST, YOU MAY ALSO LIKE: