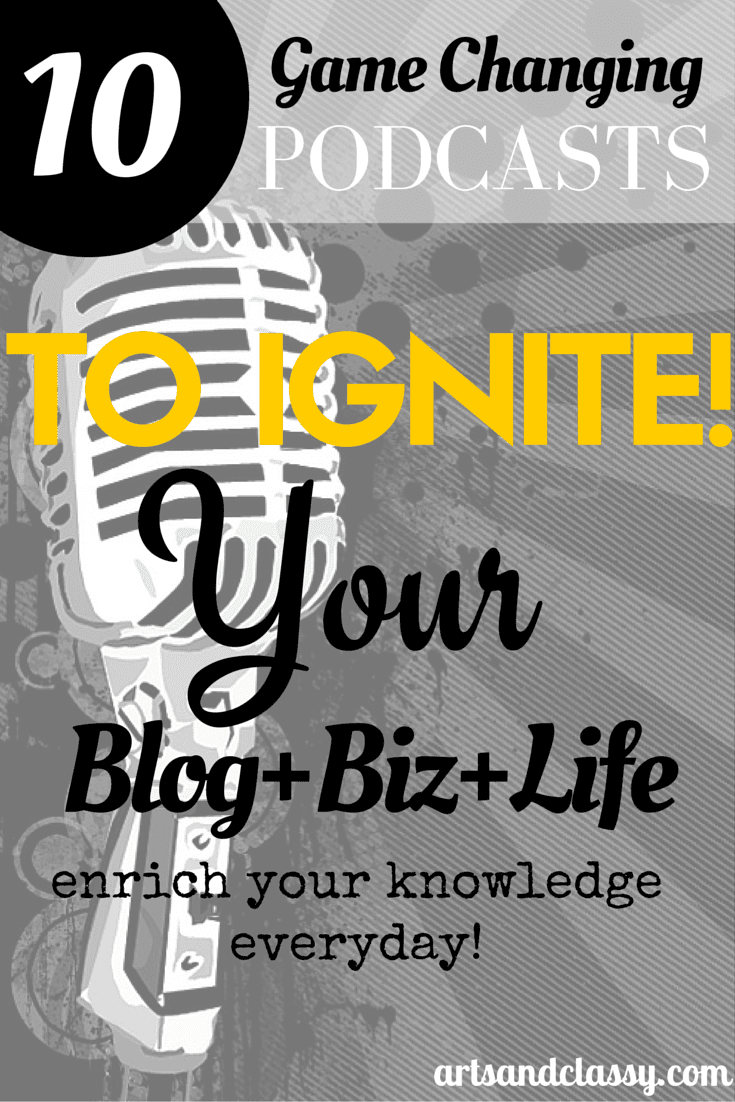 I have been obsessed with podcasts for the past 6 months! Literally…OBSESSED! Just ask my boyfriend. I have even recruited him to listen to a few with me.
This began with the desire to actually feel like I had accomplished something or obtained some new info on my commute to and from work. My commute varies from show to show, but right now my commute averages 30-45mins each way. I live in Los Angeles, and I am sure you all have heard of rush hour traffic. I wouldn't even say there is "rush hour" anymore. It's AL DAY traffic!!
Who are we kidding? LA is way too crowded.
When I was listening to music on my way into work, people on the road doing stupid things would bug me so much!! I feel as though podcasts help inspire and distract me from the stupidity that I shouldn't be focused on + I feel like I got something out of my commute that was more productive. I find that by the time I get to work or home, I am jazzed to start and implement what I just learned!
The following 10 podcasts have been my main focus for 2015. I binge listen to one podcast at a time.
I probably listen to Pat Flynn the most because his content and guests on his podcast are always amazing. The interviews are very thorough and I find myself learning new info and about other influential people online through his podcast. His podcasts covers all things from blogging, business, public speaking, mastermind groups, social media, artists, & passive income.
I love Chalene because she is so matter of fact and upbeat. I found her other podcast "Build your Tribe" before listening this show. I have found that this podcast covers all things time management, making lists, harnessing your focus, family, friends, dealing with stressful personalities, etc etc. She throws some social media tips and other fun topics to keep this podcast fresh and interesting week to week. I have really grown to love this show!
I found this podcast through the SPI podcast because Pat Flynn had Chalene Johnson on his show to talk about her methods. This podcast focuses around being authentic and attracting your ideal follower aka tribe member. Chalene keeps it short, sweet, and to the point. I really love this podcast. She keeps her tribe up to date with new technology and apps that will help you save time and maximize your to do list.
Pinterest drives 66% of my traffic. It is a powerful social media platform. More powerful that people realize initially. This podcast is awesome because it focuses entirely around my favorite platform! Guests are brought on to share & discuss their Pinterest strategies, when pins go viral, and other marketing details that they implemented. This podcast is great for getting ready in the morning or the drive to work!
Hosted by Michael O'Neal. Here is a better description of what you will be hearing on this awesome podcast. I love that Michael O'Neal created his own slogan. "Proudly unemployable"

This podcast his hosted by John Lee Dumas and he has a lot of create information for business and marketing that he shares with his audience. The cool thing about his podcast is that he uploads new episodes daily instead of some podcasters uploading weekly. John has amazing guests that range from celebrity to ordinary people sharing their stories about how they decided they wanted to start their business and the steps they took to get there.
This podcast is hosted by a site called Skilled up. I have listened to a few episodes and I found all the stories I heard to be very enlightening. 

I love this podcast because it encompasses many other career paths. The point is to lead a more meaningful life with more time on your hands to do the things you love.  Here is a better description of this podcast!

I just started listening to this podcast, but my Spidy senses are tingling that this podcast will change your world and help you make your business and personal life better!

 This is such an amazing podcast because Michael Hyatt is so great at breaking everything down to consume and implement. This podcast focuses on intentional leadership. The goal of this podcast is to help people live with more passion, work with greater focus, and lead with an extraordinary influence.