DIY doesn't have to be hard.
I love that companies are beginning to take notice of the smaller DIY projects that could be packaged and sent to someone to make the whole process fun, easy, and beautiful for everyone! Cutting Edge Stencils has created a new complete Paint-a-Pillow kit!
It is kind of amazing to be asked to check out this new product and be able to share it with you all and the GIVEAWAY (that's right. You heard me.) a GIVEAWAY! I am giving away 1 complete paint a pillow kit to one lucky reader! See more details below.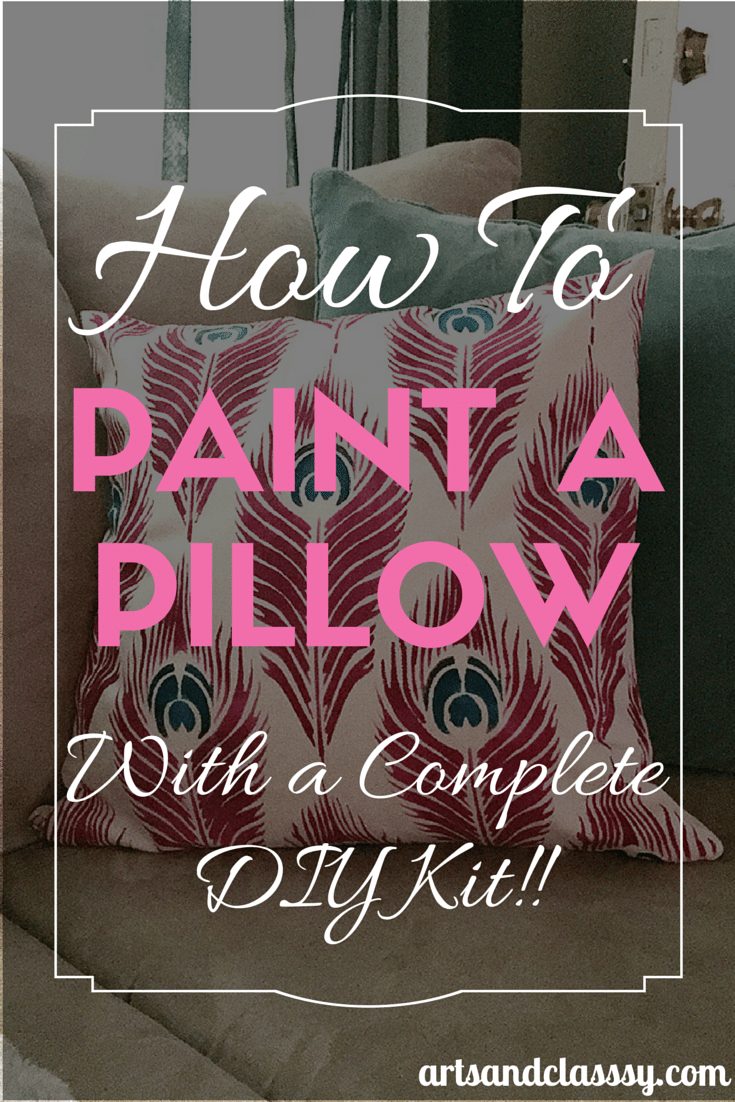 I am also excited because I have posted my my 3rd YouTube video in this post too! I wanted to show you all the fun stuff that came with my kit and how I used mine.
I really enjoyed the simplicity of this kit and the quality of the materials sent. I really love my two sided accent pillows that now grace my living room!
Side note…My next big investment in August is a brand new Canon T5i bundle so I can take my blog to the next level!!! I am so excited about it. 
Subscribe to my mailing list if you want to see updates for fun behind the scenes content, DIY, furniture flips, and other home decor related projects.
Check out the tutorial & Giveaway below and some in progress and after photos I took!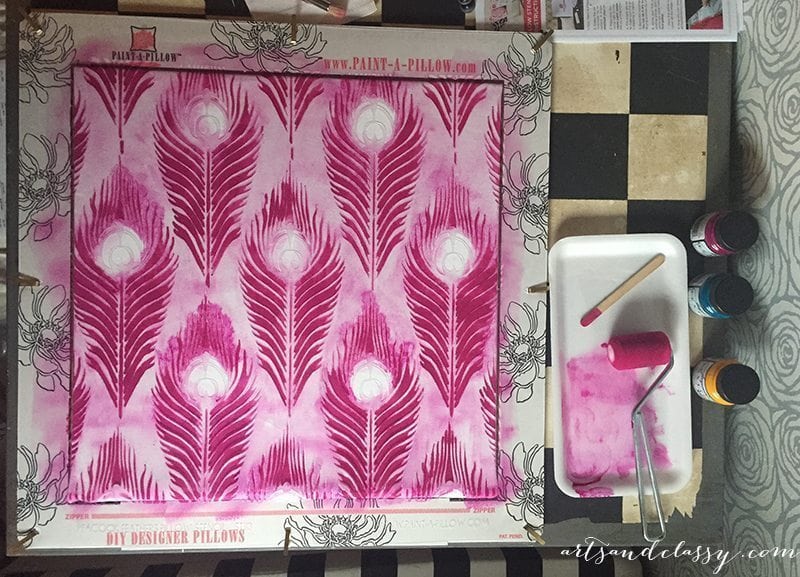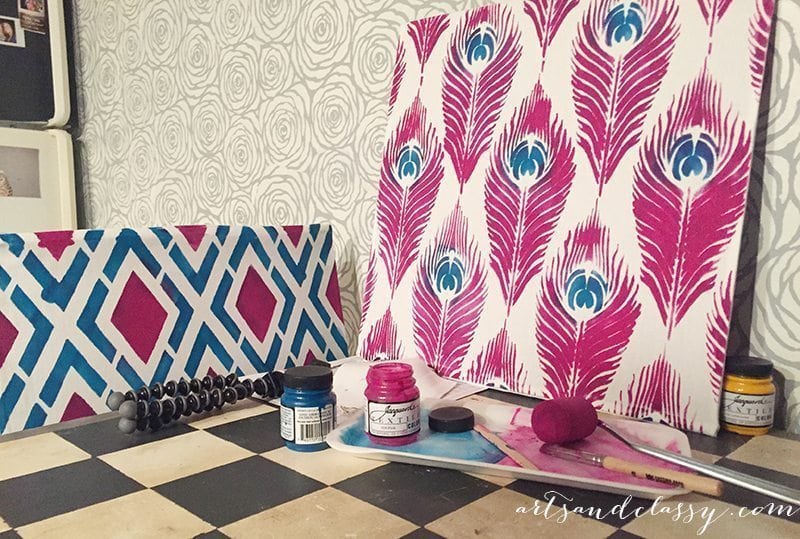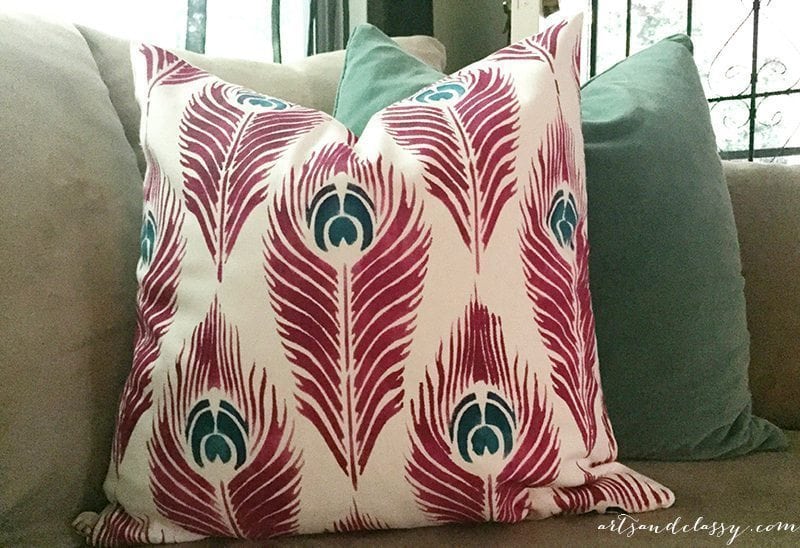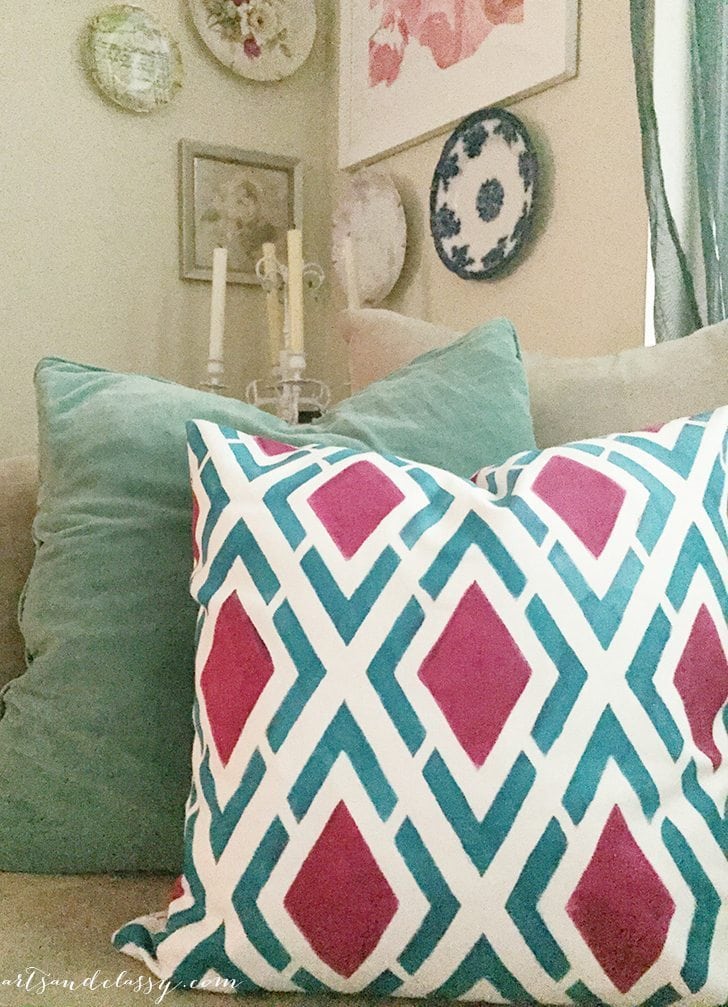 Alright onto more awesomeness…
This amazing giveaway details!
WHEN: July 25th – August 8th at 11:59pm (PST)
HOW: See the widget below for details on how to enter.
WHY: Because I love giving my readers awesome free stuff!
You can enter once daily. Enter the raffle every day to have a better chance to win!
Good luck! Did you like the video above? Please leave a comment and check out my channel to subscribe for more projects and MANY more to come!  YOU ROCK. Also, a big thank you to Cutting Edge Stencils for including me in your amazing DIY family.