Blog Traffic & Income Report : How I made $779.23 In February
I am so excited to be completing my 2nd blog traffic and income report. If you haven't seen my first month's income, you can check it out Blog Traffic & Income Report: How I made $489.07 in January.  
I really wanted to start March off right by taking care of my monthly analysis first thing! I felt inspired after a crazed weekend at 2:20 am. I received so many lovely and supportive comments and emails about my first income report that I wanted to share February with you all ASAP.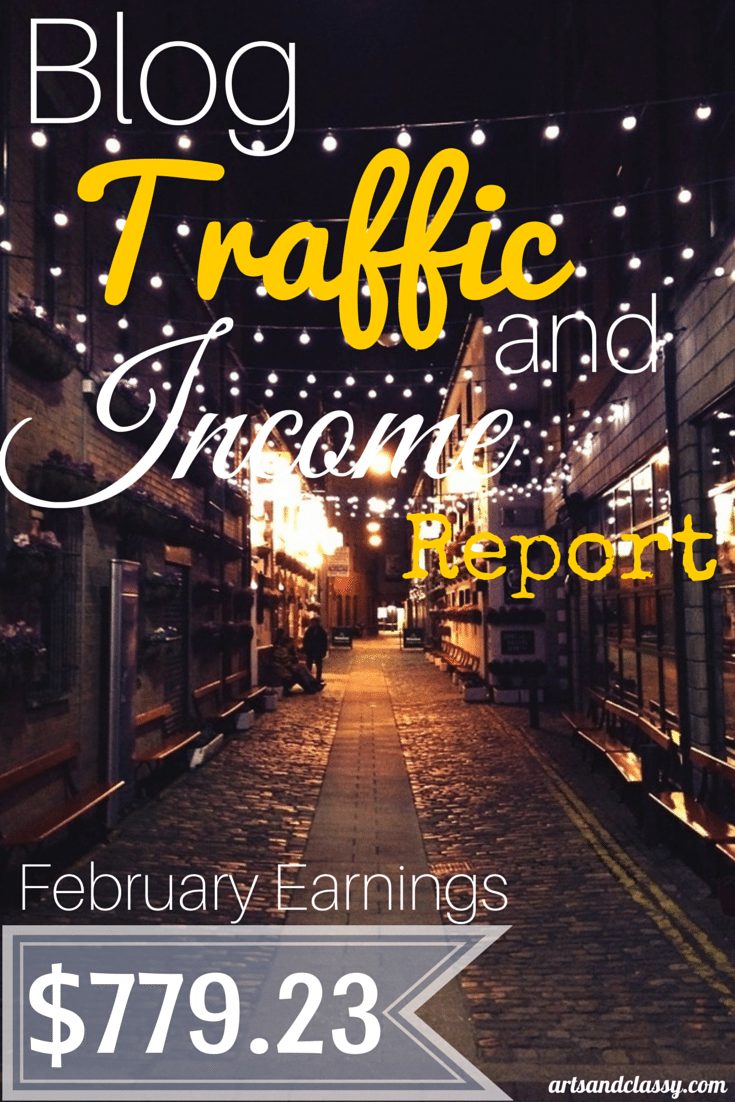 This post contains affiliate links*
The process of really tracking my earnings along with my blogging expenses has been so helpful! It is quite eye opening to the amount of change that can occur within a month! I have just been implementing little things into my blogging daily schedule to see if I it would make a difference in my traffic and my income. I am happy to report that it did help!
To reach my $15,000 goal for the year, my income goal was to reach $1000 income goal for the month of February. I didn't quite make my goal, earning $779.23 for the month, but I am happy to say I did better than last month making $489.07 in January. That is a +$290.16 increase in earnings.
AND every penny helps…
If you want to learn more about the art of blogging (because it is an art form) you should check out my Essential Bloggers Resource Guide to get more details if you are thinking of starting a blog to even just improving the one you already have. 
I am really trying to put myself out there to (hopefully) inspire newer bloggers with my current and future monthly blog income reports. I am also doing this to hold myself accountable to continue pushing forward with my income goals for the year. 
I have some projects in the works including an ebook!! This is my first time ever writing a book and I am really enjoying it! I can not wait to launch it! If you are one of my subscribers you will get an opportunity to get the book for free. Make sure to sign up for that!
Moving on to the details from February…
I was really trying to focus on creating beautiful images… specifically, pin-worthy images. I have also been working more and more with canva.com to do this. I had a couple posts go viral on Pinterest last month because of my images! Super happy about that one.
I was also featured once on hometalk.com's Facebook page for my Dollar Store Vase Makeover and they asked that I curate a board for Small Space Decor Ideas which was a huge hit! Every time hometalk features me, it brings be a ton of great traffic my way.
Another thing I really worked on in February was building my following on my social media platforms a bit more and applying for more affiliates and media groups. I worked with 3 new companies last month (Cooperatize, Mom's Affiliate, Pollinate Media) and had such a lovely experience with all of them. I hope to do more campaigns with them in the near future!
Here is my February Google Analytics traffic summary.
February is such a short month and it kinda stinks not getting those extra couple days like other months have. But, I am very pleased with the progress I made last month. Especially making more than the previous month! Yippee!
My Page Views increased by

+9,031

The Average Time on my site increased by

+44 secs

My Bounce Rate also increased (which is not a good thing) by

+14.55%

. As I try to approach my site as a reader, I have really been trying to tweak it to make navigation more seamless. I have also really been working on back linking in my posts to related articles to keep readers engaged & on my site longer. I suppose I need to just keep working at it.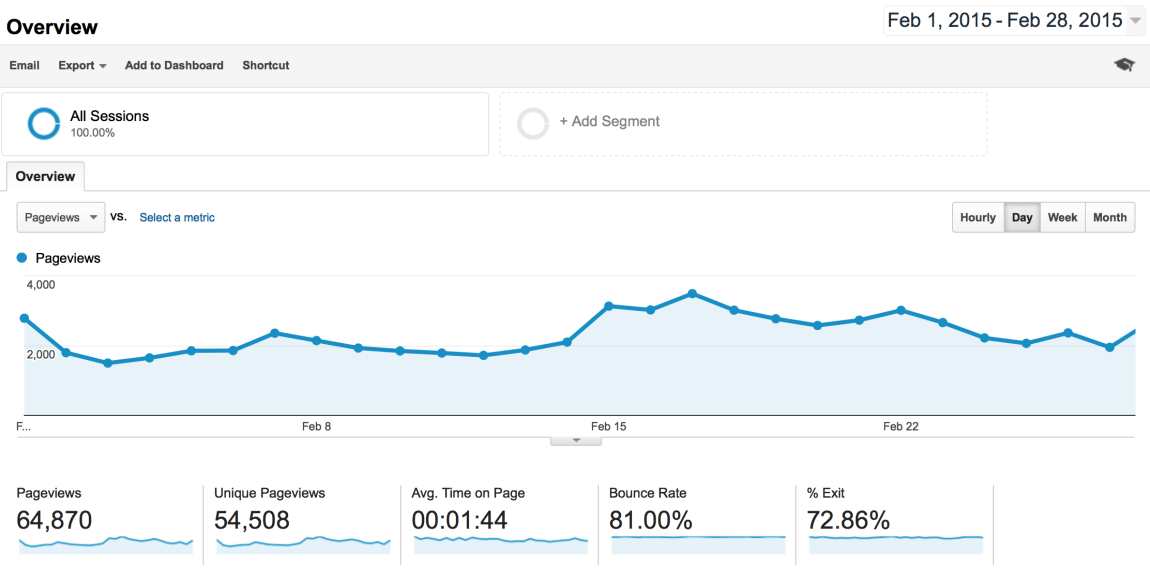 My top referrers for the month…
Pinterest is the best traffic driving tool ever and I really trying to create more compelling images that people will want click on and hopefully pin to their boards.
I have been working so hard on my SEO and my keyword research prior to writing my articles and I am elated that I am showing up in search engines in the #5 position.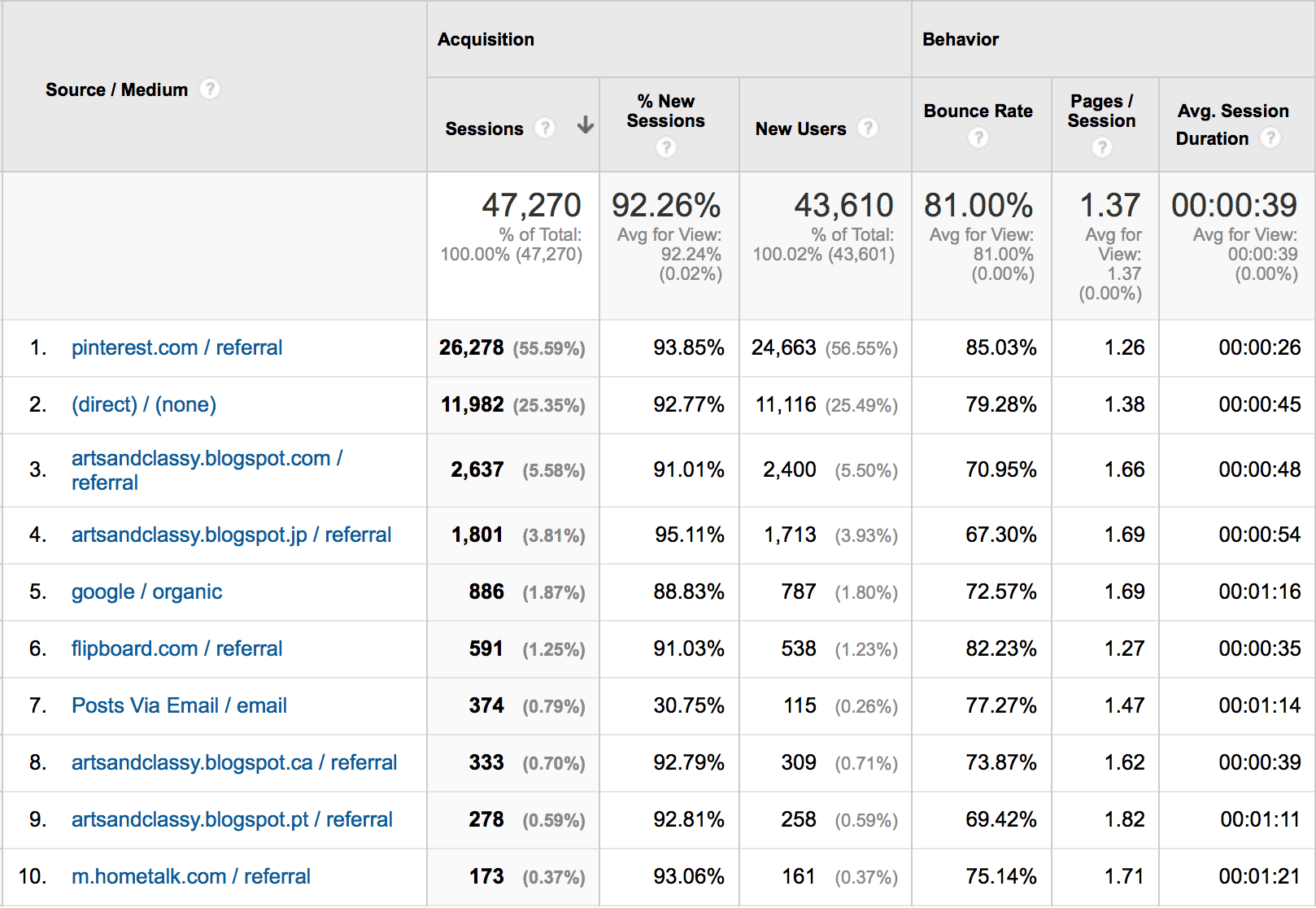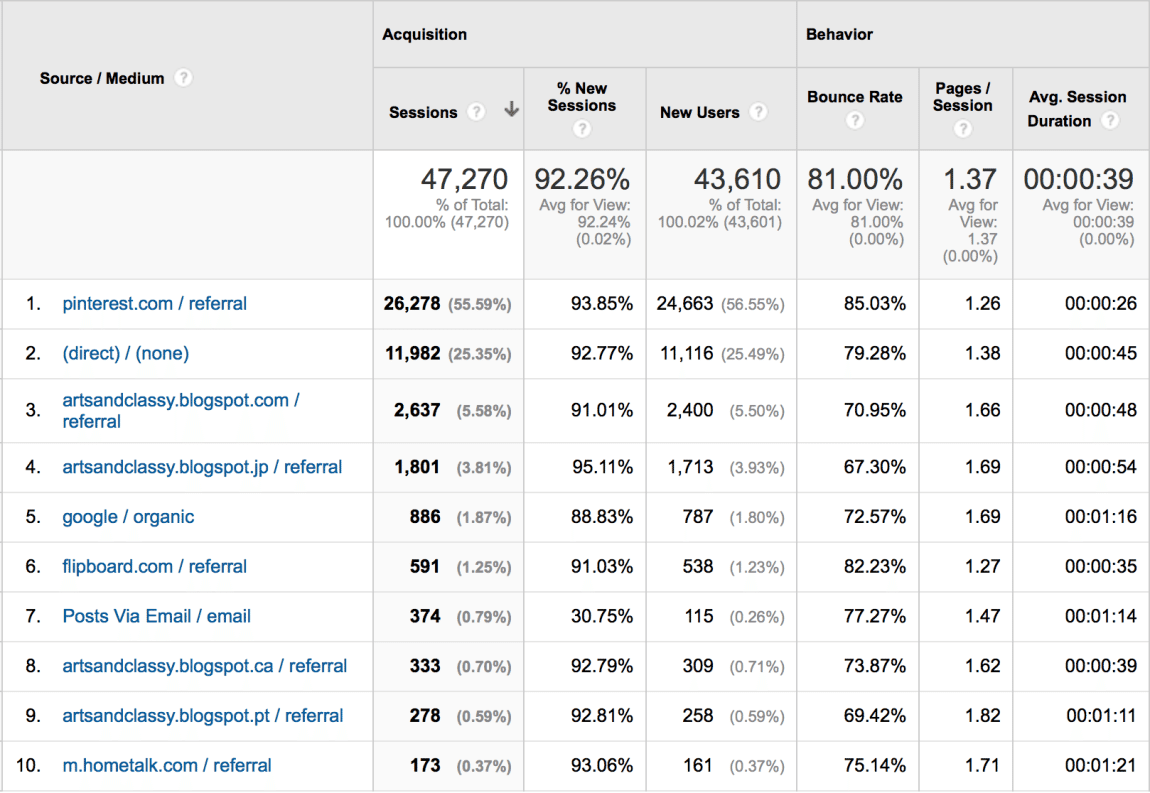 The sources of my earnings…I set a goal for myself at the beginning of February to make at least $1000 during the month. I am trying to set reasonable goals each month to reach my ultimate goal for 2015 of $15,000. Here is the breakdown of how I did. 
Adsense ………… $301.97

 increase of +$99.97 from last month

Infolinks* …………..$11.92

increase of +$3.53 from last month

Content.ad ………$42.40

 increase of +$9.63 from last month

Cooperatize ………$90.00 This was my first time working with them!
Amazon …………..$33.94 

decrease of -$3.67 from last month

Izea* ………………..$10.00 

increase of +$2.00 from last month

Pollinate Media…$225.00 This was my first time working with them!
Ebay ………………..$50.00 I just purged some items this month. eBay can be great to de-hoard your space. I also count it as online income.
Mom's Affiliate*…..$4.00 This was my first time working with them and my income was just on referrals. This network also provides sponsored posts opportunities and banner advertising too!
               Total ………………$779.23
I did not receive any products this month. But it is okay, I am so happy I created new relationships with some new companies and brands through sponsored posts.
Blogging has really opened so many opportunities for me and I am so grateful to be able to continue to do it.
I attribute a lot of my success last month with my goal of getting organized. I purchased the EPIC BLOG One-Year Editorial Planner* and it has changed the way I do everything. I seriously love this thing! I bring it with me pretty much everywhere OR a notebook to write in if an idea strikes. I love how organized I am staying while planning my posts months in advance. What a relief it is to have things pre-planned!
I highly recommend this awesome planner if you are ready to get serious about blogging. The creator Regina is absolutely fantastic. I have learned so much about blogging and business from her!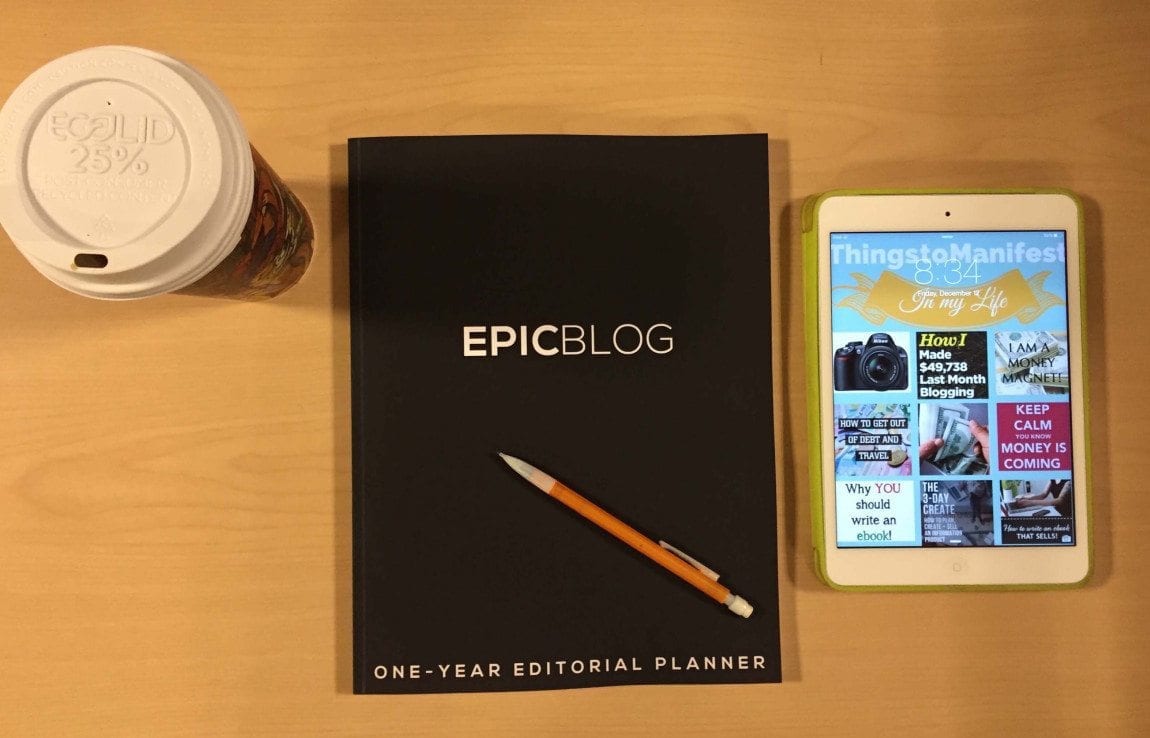 Some fun post brainstorming…scheduling my posts in my calendar.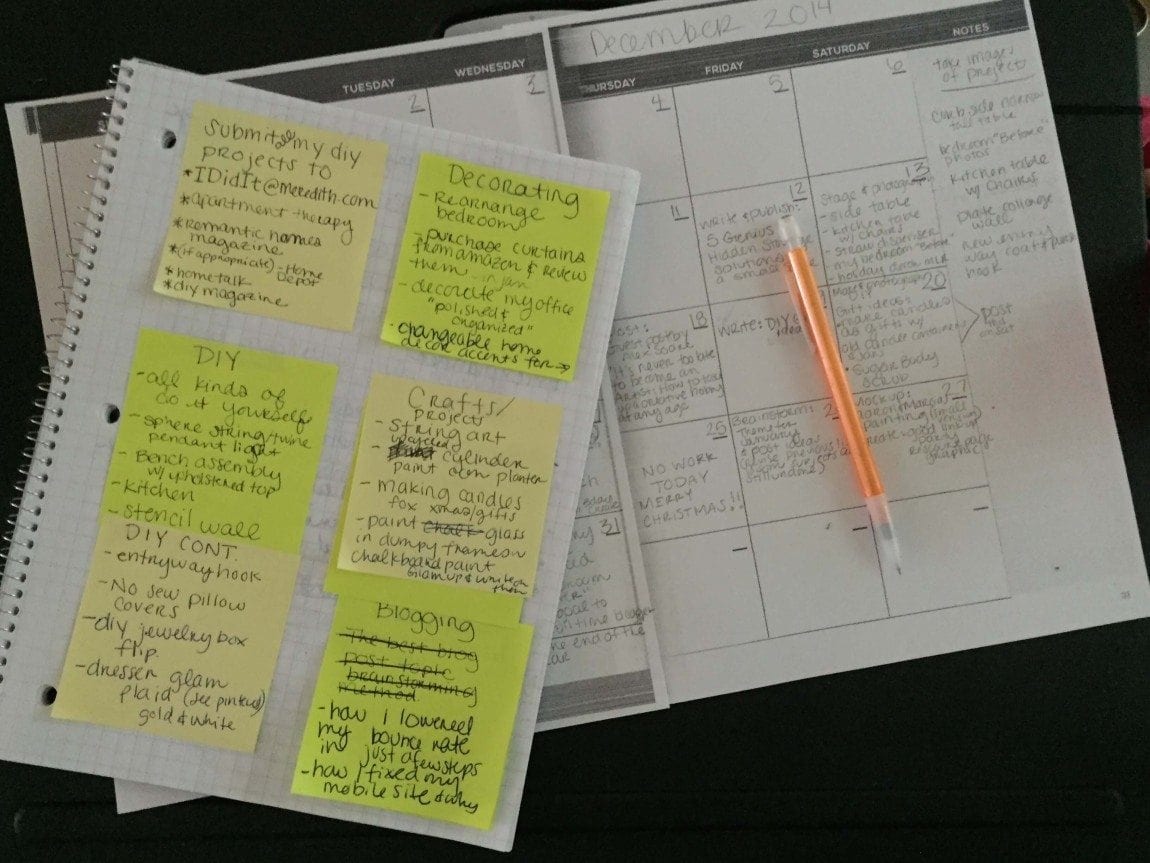 I hope some of you found this traffic and income report helpful! I am planning on doing one of these monthly to help track my progress.
Download the helpful FREE printable checklist to help you with your blog!  Maximize your opportunities by joining some networks to help you start making more money with your blog today.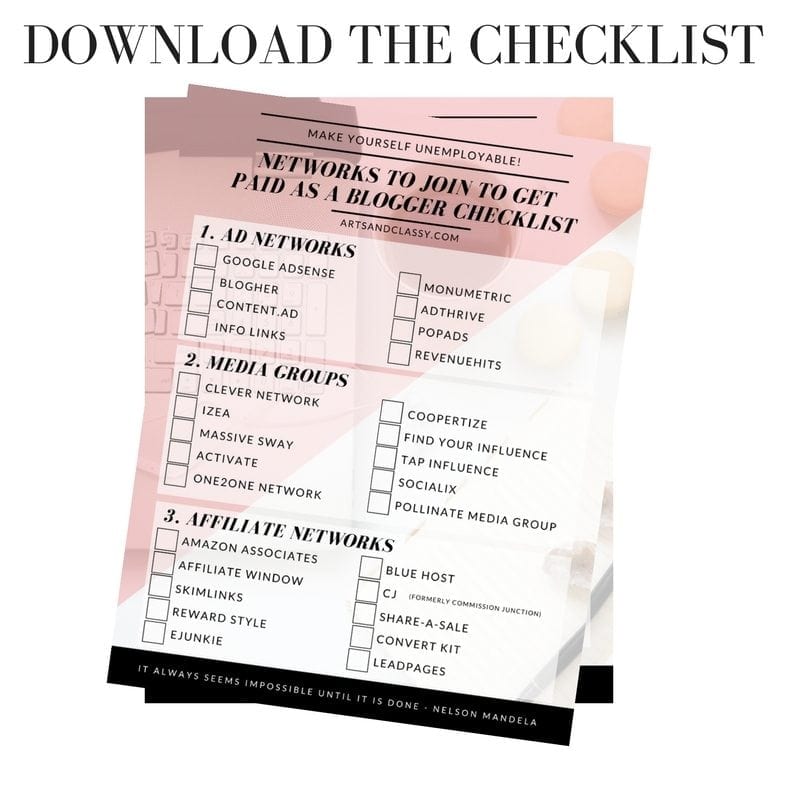 Let me know what you think! Is there anything you want to know more about? Did you like this article? Let me know in the comments below. Your feedback really helps me to figure out how I can best help YOU! I want to share everything I wish I had learned when I first began blogging back in 2012.
Download the Networks to Join Checklist to start making more $$ with your blog!
Start making money with your blog today with this helpful checklist!