How To Easily Create 13 Beautiful DIY Spring Wreaths for Your Front Door
Do you want to beautify your front door this spring? I know I have been thinking about all the possibilities and the direction I want to take this year.
Spring and warmer weather are right around the corner, and with it comes the urge to freshen up our homes and add some life to our doorways. An easy DIY spring wreath is probably your best choice if you want to save money. I am all about decorating on a budget here at Arts & Classy! I have curated 13 creative diy spring wreath ideas for the front door from some very talented creators. You might just get inspired!
From basic, rustic-style wreaths to colorful, multi-textured designs, there's something here for all kinds of crafters. With simple supplies from your local craft store and a bit of creativity, you can wow your neighbors with your homemade wreath. You'll gain a great sense of satisfaction from creating something beautiful and unique and have a great talking point for guests. So break out the glue gun, grab some greenery, and get ready for a fun crafting session.
1. Flower Power Rainbow Spring Wreath 
Rainbows can make any space feel brighter. But beautifully crafted floral rainbow wreaths are more than just a decor statement — they are stunning pieces of art. Whether for a special occasion, a seasonal celebration, or simply to add color and joy to your home, floral rainbow wreaths are an ideal way to bring some spring life and color into the room.
2. Wrapped Wreath
This spring Easter pom-pom-wrapped wreath is the perfect way to show off your style and add a personal touch to your home or office. Not only is it budget-friendly and easy to make, but it is also a great way to add a pop of color to your décor. With a couple of supplies, an afternoon, and some creative thinking – you'll have a wreath that will brighten up any room in no time!
3. Greens Wreath 
Learn how to easily create a DIY eucalyptus spring wreath that will transform your front door into a welcoming oasis of beauty and tranquility. You don't need any previous crafting experience to make this stunning seasonal decoration – just a few minutes of your time and a few basic supplies. Turn your home into a sanctuary this spring with this beautiful spring wreath idea.
4. The Garland Wreath
Searching for a quick, affordable way to decorate your front door for Spring? Look no further than this easy garland wreath – the 15-minute, 15-dollar wreath! With only a few basic supplies, you can transform your doorway into a festive holiday entrance in just a fraction of the time it takes to make a traditional wreath.
5. Succulent Wreath 
From the farmhouse to the modern home, adding beautiful greenery to your decor is an affordable, easy way to make any space more inviting. But what if you don't know the first thing about plants? With a few supplies and some simple instructions, you can create a stunning faux succulent wreath that rivals the look of Pottery Barn's, without breaking the bank.
6. Eco Chic Wreath 
Create a unique eco-chic spring wreath that is a fresh and vibrant DIY moss wreath that adds a unique flair to your home décor. This wreath is simple and straightforward and doesn't take long to make. Plus, once you know the basics, you can create variations to make your wreath one-of-a-kind.
7. Spring Beaded Wreath
A DIY Spring Wood Beaded Wreath is the perfect way to give your space an instant upgrade with minimal effort. Whether you're an experienced DIYer or haven't picked up a hot glue gun in years, this project is simple to execute and requires just a few supplies. Get ready to transform your home in under 30 minutes with this budget-friendly spring project!
8. DIY Wreath Of Tulips
If you're looking to create an inexpensive and beautiful wreath to hang on your front door during the spring, then a tulip wreath is the perfect project for you! You don't need to spend a ton to make your very own tulip-filled masterpiece. This wreath looks like it was professionally made. So if you're ready to give DIY-ing a go, let's get started!
9. Easy DIY Easter Wreath 
Do you want to give your home a festive Easter makeover this season for an affordable price? Look no further than a DIY lambs ear and easter eggs wreath! This crafty wreath is a fun and easy Easter project that, with just a few simple materials, will bring a touch of spring to your house. This wreath could be a perfect addition to the front door or for jazzing up the mantle. This spring wreath idea will light up your home with Easter cheer.
10. DIY Flower Wreath
DIY projects are a great way to get creative and add a personal touch to your home decor. That's why I have been doing this since 2012. For those looking for a fun and easy project, why not try making a farmhouse spring peony flower wreath? Crafting a wreath by hand is not as difficult as it may seem and you don't have to use real flowers to get an authentic look. Faux peonies are a popular flower choice for wreaths thanks to their soft, romantic petals and inviting aroma. Check out the full step-by-step tutorial to make a wreath like this below.
11. Jute Spring Wreath
With just a few supplies and a bit of creativity, you too can craft an impressive and unique rope-braided wreath that'll display your spring cheer for everyone to see. Create your own DIY braided rope spring wreath, from start to finish. Add flowers of choice to express your favorite parts of spring! If you're looking for a fun, budget-friendly way to brighten up your front door this spring, then this is the project for you!
12. DIY Lavender Wreath 
Imagine the beauty of lavender mixed with a hint of whimsy when you make your own DIY Whimsical Lavender Wreath. Perfect for any front door or room in the house, this project is easy to create with just a few basic supplies. With simple steps and detailed explanations, you'll be able to craft a beautiful, lavender wreath that is sure to be a showstopper.
13. Dollar Tree Wreath 
Embellishing any front door or entryway with a homemade wreath doesn't have to be complicated; with just a few materials, this rustic spring wreath can be created for less than $5! In the tutorial linked below, you will learn how to make this wreath step-by-step, the materials you'll need, and the results you can expect. Not only is this spring DIY wreath fun to make – you'll be able to customize it to match your decor and personal style. So grab your supplies and get ready to make a statement spring decor!
As you can see, there are many creative and fun ways to make a beautiful spring wreath for your front door.
Each of us has the ability to take the natural beauty of spring and create something unique and personalized to decorate our own homes. We should all take a moment to express our own kind of art and bring this natural beauty inside. So go out, get creative, and get crafting!
Try one of these 13 DIY spring wreaths to bring a little bit of the great outdoors into your home. Give it a try and embrace the season of renewal and growth! Let me know in the comments below how it goes and how you liked it.
If you like the idea of making a DIY spring wreath for the front door, I know you will like:
The information below contains some affiliate links. I may earn a small commission if you make a purchase through one of these links. See more information in my full disclosure policy.
If DIY isn't your style or if you simply don't have the time, don't worry! I have curated some gorgeous spring wreaths that you can purchase.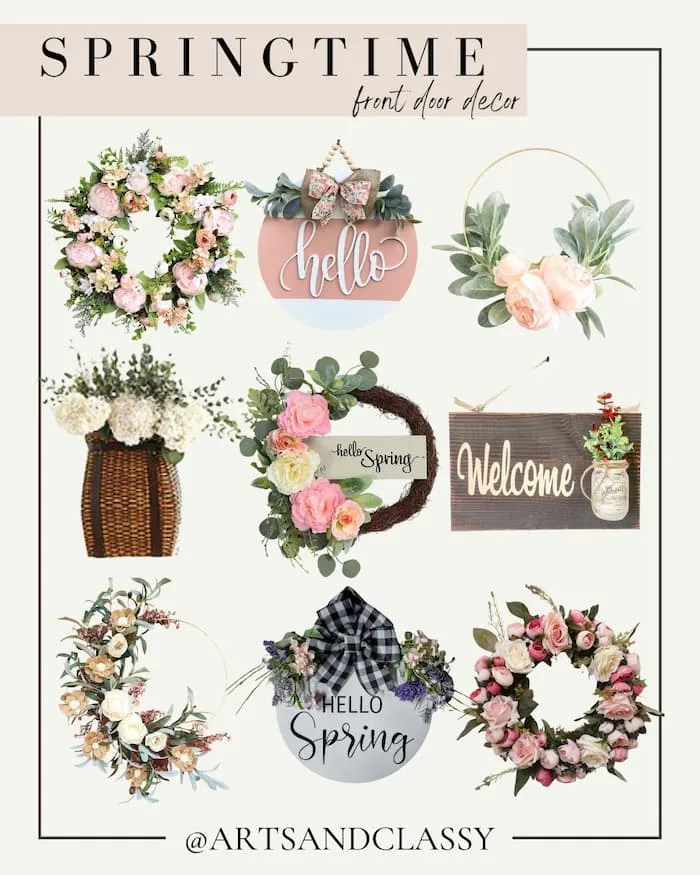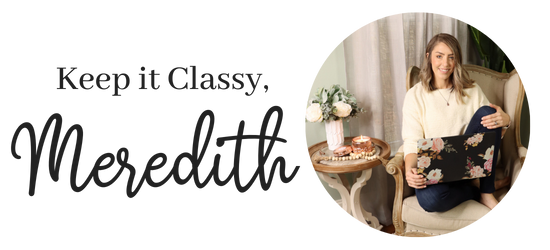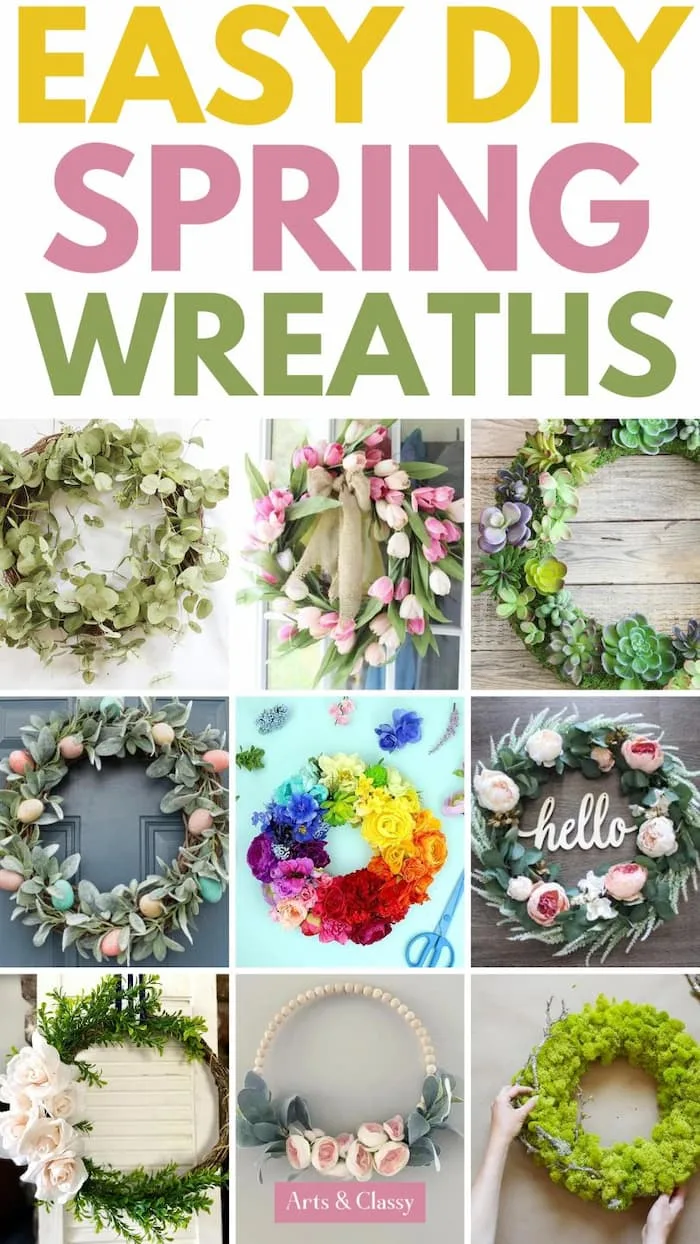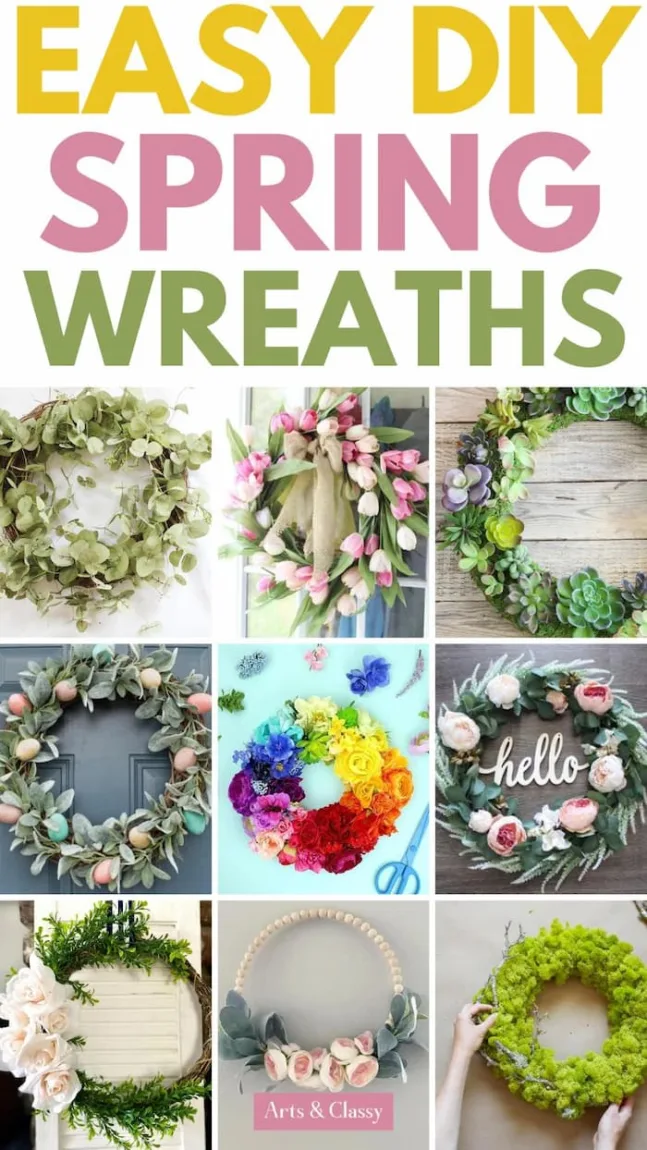 Download your free printables.
Subscribe here to never miss a single inspirational post! And receive your free Spring Printables, too!