Learn How to Make an Affordable & Easy DIY Pottery Barn Dupe Vase
Have you ever looked at a piece of home decor and pottery from Pottery Barn, and wished you could make something similar at home? Now you can with this easy Pottery Barn vase dupe craft project!
Today I will guide you through the process of making a Pottery Barn-inspired vase right in your own home, giving it a unique and stylish look to show off in your living room. Whether you're a pottery enthusiast or just looking to copy a one-of-a-kind Pottery Barn vase, this blog will provide you with all the steps and supplies you need.
How do you make pottery vases at home?
Creating your own pottery vases might seem intimidating initially, but with a little practice and experimentation, anyone can learn to dupe beautiful pottery vases at home. So, put your own personal touch and express yourself! Your own unique designs show off the beauty of your creativity! Check out the full tutorial and instructions below.
This post contains some affiliate links. I may earn a small commission if you make a purchase through one of these links. See more information in my full disclosure policy.
1. Gather Supplies For this Budget-Friendly Project
3 Thrift store find vases (both colorful and clear glass vases work for this project)
White chalk paint or spray paint
Spackle or joint compound or Plaster of Paris
2. Thrifting Trip to Find Vases
Nothing beats a good ol' thrifting trip to find the perfect piece of pottery or furniture to upgrade your home. And if you're looking for a unique way to create your own DIY Pottery Barn dupes, vases are one of the best and easiest items to start with.
With a bit of thrifty and creative shopping, you can discover beautiful, one-of-a-kind vases from flea markets, online thrift stores, and even your own local mom-and-pop shops. Best of all, once you find the thrift store vases that speak to you, you can add a custom paint job or embellishments to make it fit perfectly with your home décor.
And for a fraction of the cost of buying a Pottery Barn version, you can have a stunning home accent that's just as special and eye-catching.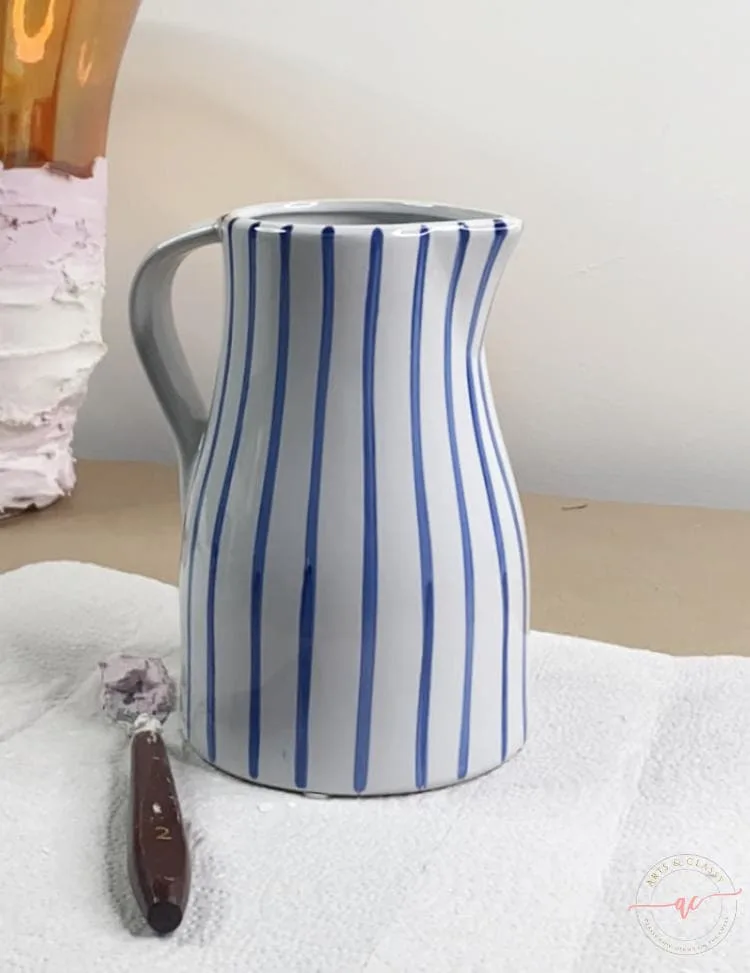 3. Add Spackle to Vase to Create Texture and Then Paint
How do you make a vase look like pottery? Using a small spatula or a plastic palette knife, apply a layer of spackle to the vase to create texture starting on the bottom section of the vase. Work the spackle from the middle of the upper part of the vase if desired. Once it has been applied and the desired texture is achieved, allow the spackle to dry.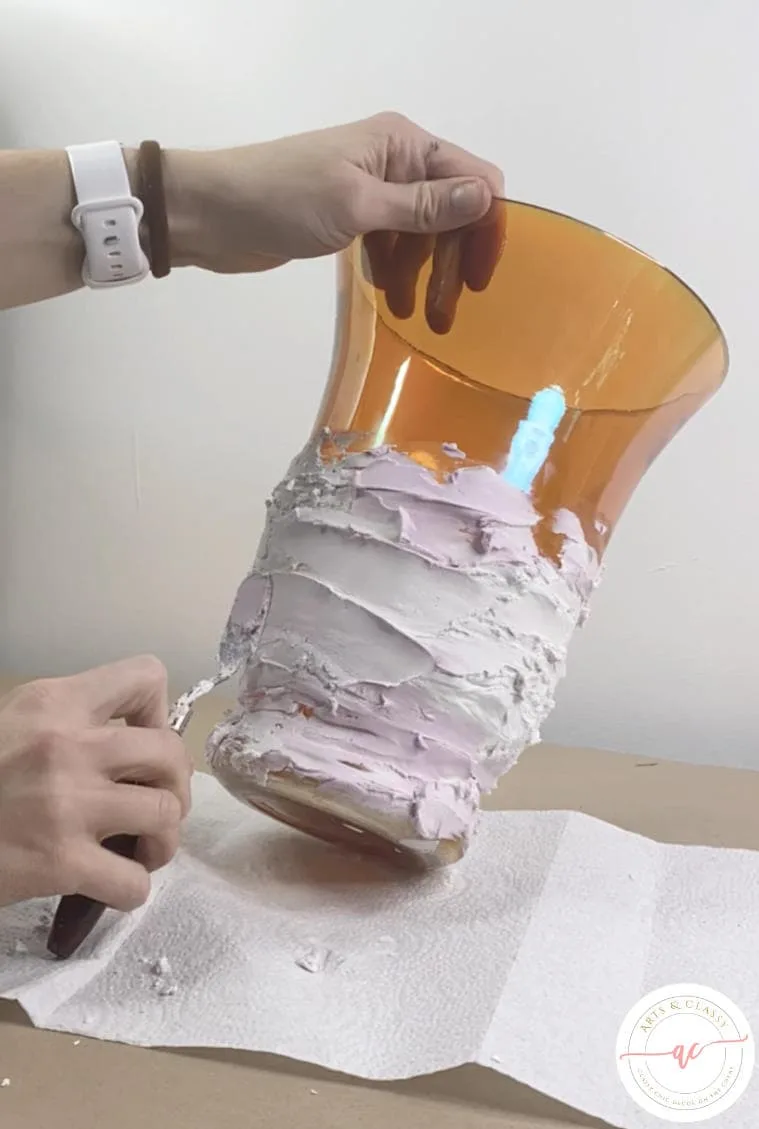 Afterward, use a sealer to protect any painted detail or texture. After the sealer has dried, paint the vase with multiple coats of white chalk paint. Depending on the kind of paint you use, you may want to apply multiple coats to get the desired finish. Once the paint is completely dry, your DIY pottery barn vase dupe is ready to bring stylish character to your home décor.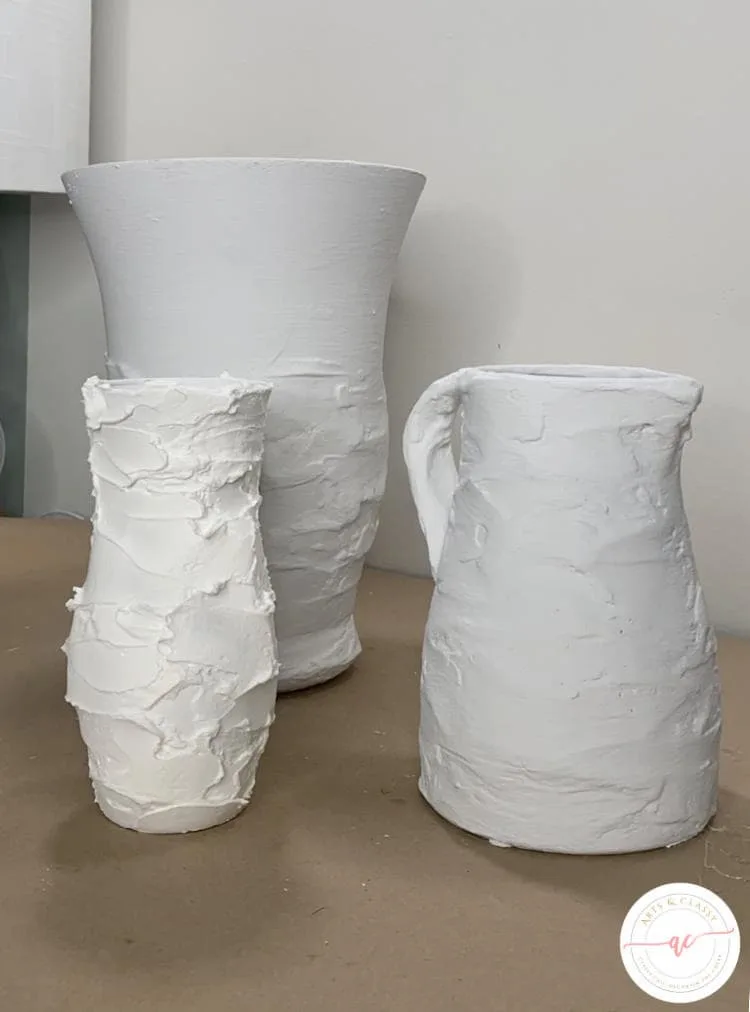 4. Use a Sponge to Add Darker Brown Paint
Adding the second color darker brown paint to your pottery barn vase dupe project can be achieved easily. All that is needed is to use the sponge painting method. Start by pouring a small amount of the darker brown paint onto a plate or palette. Dip a regular household sponge into the light brown color, then blot it off on a paper towel to remove any excess.
Then, lightly sponge the darker brown paint onto the outside of the vase in sections or along the ridges of the design. You'll be surprised at how quickly and easily you can create a striking two-toned effect.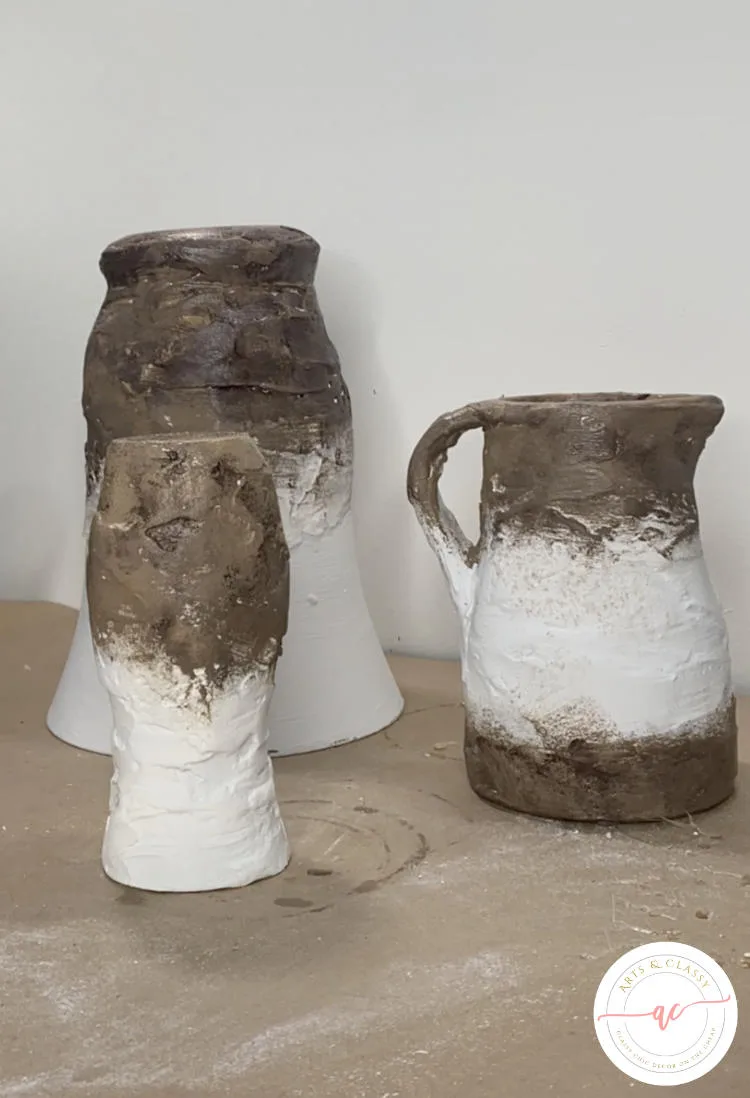 5. Add Gold Pigment With a Stencil Paint Brush For the Final Touches
Adding gold pigment with a stencil paint brush is the perfect way to give your DIY pottery barn vase duplicates the professional flair of real pottery barn vases. You can select from a variety of gold accent colors that are available at craft stores. For example, there are metallic gold tints, as well as light and dark brushed metal gold paints.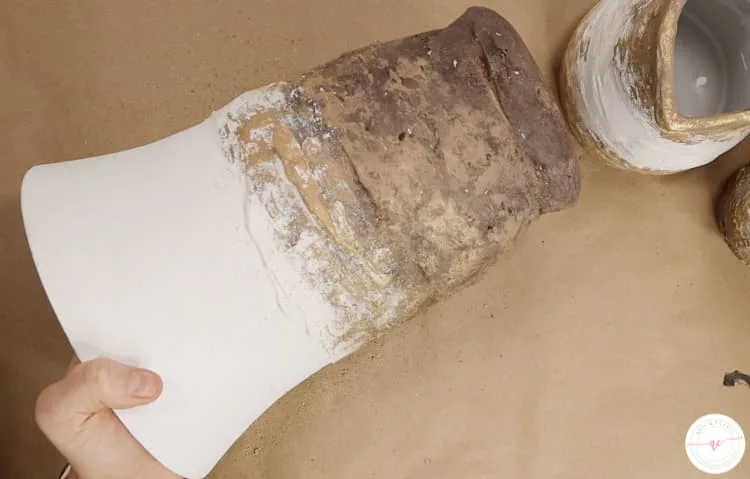 To apply the gold pigment, use a stencil paintbrush and lightly dab all over desired spots. Completing this step right will ensure that your duplicates have a professional yet unique finish that stands out.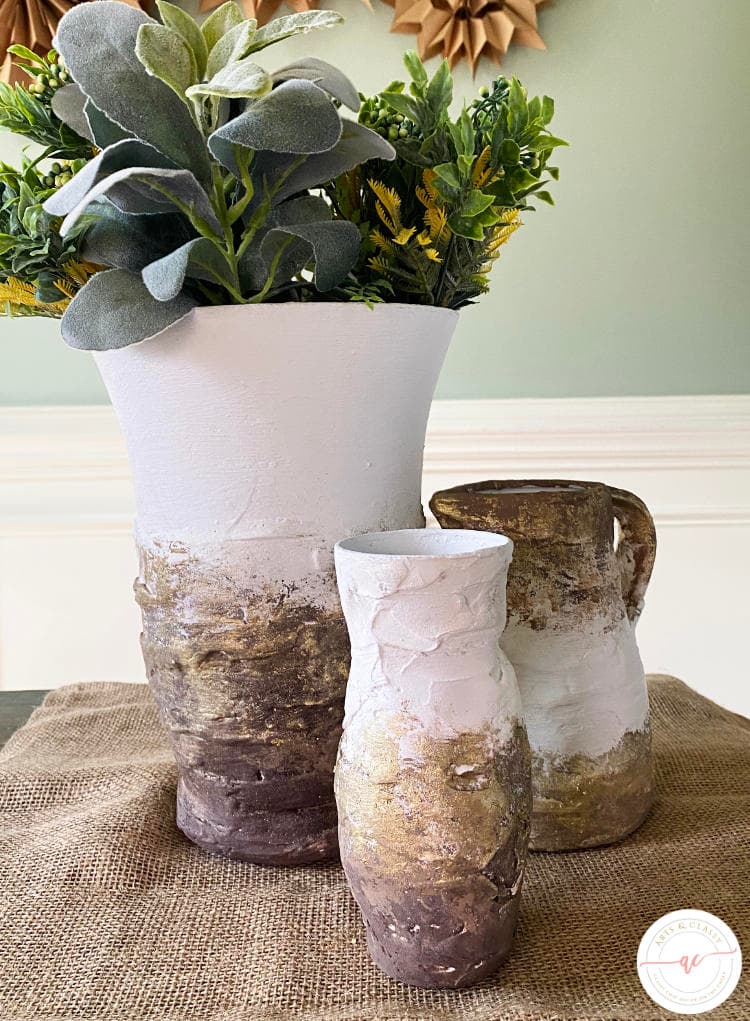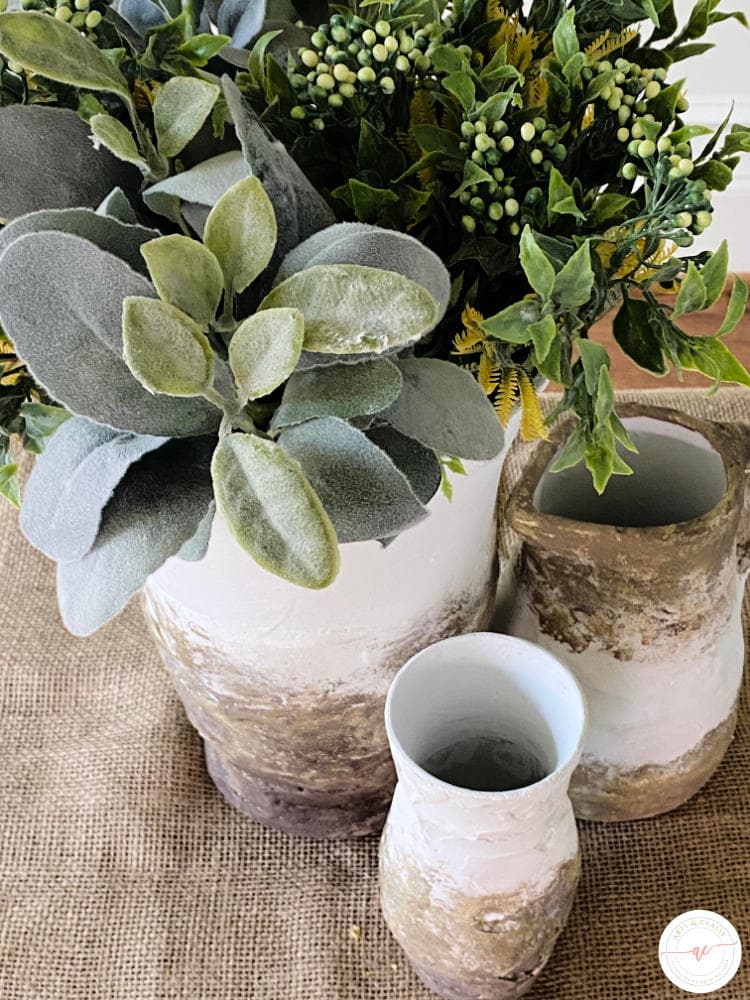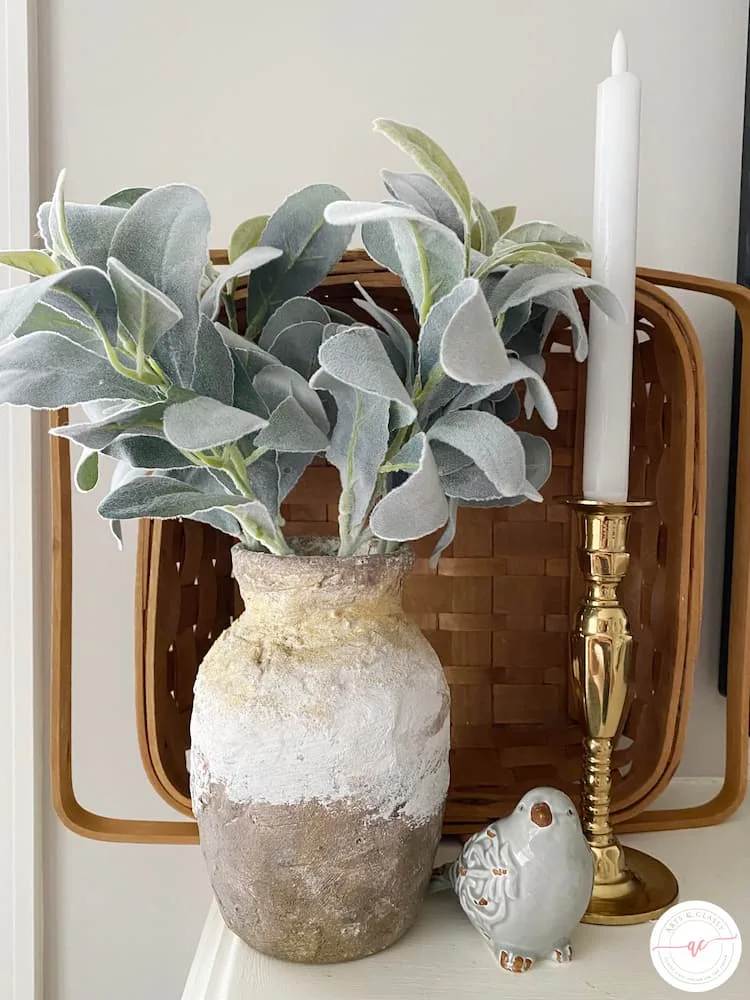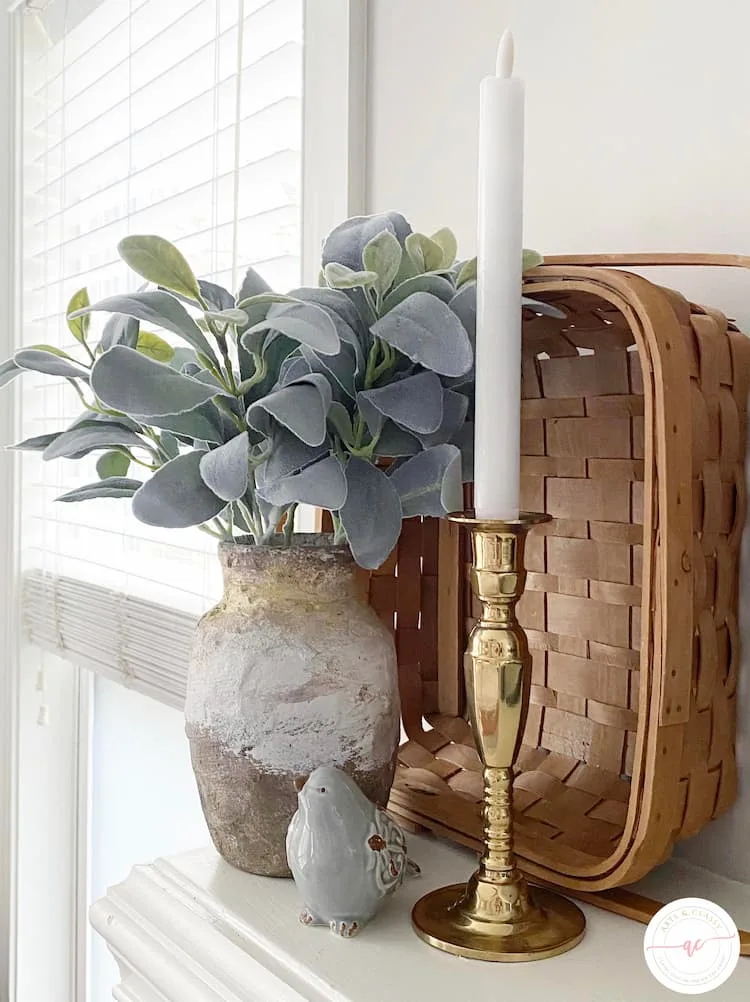 With this tutorial, you'll be able to create a Pottery Barn-inspired vase of your own in the comfort of your own home.
The process is simple and easy to understand and is a great way to make a unique, one-of-a-kind vase. With a few supplies and some time, you can create a beautiful Pottery Barn-inspired vase to display in your living room.
Now that you know how to make your own Pottery Barn-inspired vase, it's time to get crafting! Make sure you are following me on Instagram, Pinterest, YouTube, Facebook, LTK, Hometalk, and TikTok for more ideas on how to decorate your home! Gather your supplies, follow the steps provided in this post, and share your finished vase on social media with #artsandclassyathome.
This project was fun! If you enjoyed it, I know you'll also love these posts: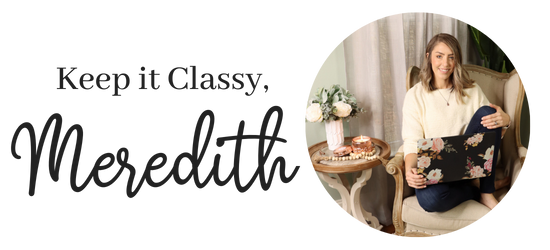 If you liked this project, make sure to pin it for later!