I am so excited to share some amazing entryway's I adore.
The entryway is an important part of your home because it is the first thing people see when they come in. So, in my opinion, first impressions are everything and why not dazzle your guests with your decorating skills.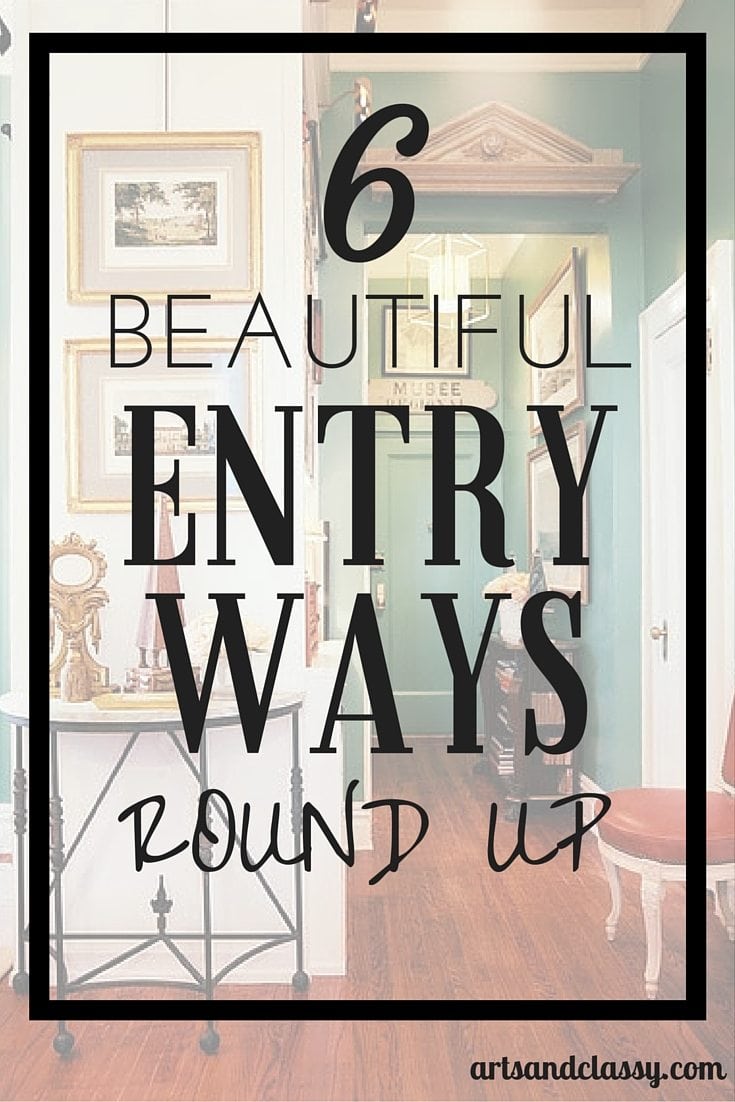 My old entryway is a slightly different because I lived in a townhouse style apartment and having a "more formal" entryway is a bit of a challenge, hence why I created a floating shelf/table/hanger. Check out the project here.
1. This entryway blows my mind !
I think it is mostly because the color on the walls and architectural elements make this entryway sing!
2. I think the use of the mirrors on the wall for this entryway helps to make the size of the room appear larger.
I also love that the dark wood was tied into all the furniture pieces as well.
3. This entryway setup is very balanced.
I love orchids and the symmetry of the storage baskets and the candles. With that statement mirror piece behind these pieces really makes this whole vignette stunning.
4. This entryway is light and airy.
It has playful and colorful vibe to it too. Even though the designer chose to not paint the wall, they have added fun pops of color with the decor hung and placed.
5. I love chalkboards.
I think this is a fun way to welcome your guests into your home and give them an opportunity to leave a sweet message. The asymmetry of this entrance way makes me happy. I love that the match-y match-y approach didn't happen. It adds more character to work with mis matching pieces.
6. This dramatic mirror with narrow table with some decorative smalls is all that it needed.
Although there is not a lot of space for there to be a lot of stuff in this entryway. It gives the dramatic impact without taking up too much of a footprint.
Aren't these entryway's fabulous! I love them all!
I hope you enjoyed and please feel free to share and please check out the website's of the designers that created these spaces! They are truly talented!If you are looking for more home design inspiration check out my inspiration page for more!

>
Also, if you are interested in more inspiration, please check out and follow my board on Pinterest specifically for entrance ways. I add to this board frequently.
Follow Meredith Greenberg's board Home – Entrance Ways on Pinterest.