It's time to start thinking about Fall decorating ideas for the home! Although temperatures still soar in much of the country, many of us find our thoughts turning to the unique comforts of fall. From jumping in piles of crisp leaves to the scent of pumpkin pie baking, autumn offers a festival for the senses. And with the days turning shorter and colder, our homes become the focus of our activities.
During the cooler months, entertaining comes indoors from the beach and the pool. Your house guests will adore sipping hot mulled cider after a brisk day in the outdoors when you make your home an autumnal oasis. Whether you run a cozy Airbnb or you're having the squad over to binge-watch the new season of "Stranger Things," here's how to transition your decor from summer sass to fall comfort.
1. Update Your Throw Pillow Game
Throw pillows cost relatively little, and if you're handy with the sewing machine, you can make your own. They make an easy way to change your decor through accents, and curling up on the couch proves far cozier when you have a pillow — or three!
You can change the entire accent color of a room with accent pillows if walls and furnishings are otherwise neutral in tone. Even if they're not, changing hues from cool to warm will instantly update your look for fall. Store your summer seasonal pillows using vacuum storage to prevent the bulk from filling up every spare inch of closet space.
2. Curl up With Cozy Throws
Autumn means cooler temps, and you don't want your house guests walking around clutching their upper arms and shivering. Throws also cost little, and if you've got a knitting addiction or a family member with one, now marks the perfect time to start a new project.
You can go with plush, fur or even Sherpa-style throws lined with fuzzy delight. Electric throws exist too, but exercise caution — you don't want to risk a fire by falling asleep under one.

3. Display the Fruits of Your Labor
Fall means harvest time in the northern hemisphere, so if you planted a victory garden this past summer, bring the fruits of your labor indoors to display. A fruit bowl brimming with apples in different colors adds the perfect centerpiece to a kitchenette table or even a dining room display. And you know pumpkins are for jack-o-lanterns, but gourds, their smaller cousins, make elegant accent pieces on their own.

4. Try August Flowers for September Showers
When days grow shorter and the weather cools, many people experience more depressed moods. Elevate the way you and your guests feel by decorating with fresh flowers everywhere. Marigolds and mums grow well way into fall, and if allergies pose no problem, goldenrod and other wildflowers and even grains can add beauty to the decor.
Research studies show that a majority of people experience an increase in mood after receiving flowers. This need not be connected to romance, so even if you're a confirmed bachelor or bachelorette, buying yourself some blooms can make your daily homecoming more uplifting.

5. Add Houseplants for Indoor Air Quality
Spending more time indoors means exposing yourself to higher levels of pathogens. This issue is one reason that when one person in the office gets sick, everyone else ends up catching the same bug. House plants take in carbon dioxide and emit oxygen, but this isn't the end of their air-cleaning goodness. One NASA study found that house plants clean the air of cancer-causing agents such as formaldehyde and benzene. Other studies suggest that organisms in the soil may combat harmful bacteria as well.

6. Scatter Intriguing Books Everywhere
One of the best parts of autumn is curling up with a good book. To delight guests, hit the bargain book bin at your local used book store and stock up on interesting and beautiful coffee table books on the cheap. Use them to decorate shelves and scatter them about invitingly on end tables and in guest bedrooms if you have them. That way, next time you and a friend curl up with some nice cuppas, you won't have to get back up to find an interesting read to flip through. This as simple but one of the smartest fall decorating ideas for the home.
7. Scent Your Way Into the Season
Like flowers, scent can improve our moods, a must when cooler days lead to fall and winter blues. And who doesn't love the scent of vanilla stemming from freshly baked cookies or cinnamon from a hot apple pie? That said, you don't have to run the oven 24/7 to make your home smell like autumn. Invest in scented candles or aromatherapy diffusers, and apply your favorite scent liberally. I love these fall decorating ideas for the home and I love scented candles!
8. Get Your Kitchen Ready for Baking
Even if you're not Martha Stewart, who doesn't bake more in the fall? Get your kitchen ready for turkey day and more by upgrading underneath your shelves with lighting to make mixing ingredients easier without the need for harsh overhead fluorescent lights.
Invest in a cookbook stand, and if you didn't get one passed down from mama, hit up a yard sale for an old-fashioned cookbook to display. If you're a wine lover, stock your countertop display with heavier wines like Shiraz, perfect for whipping up a colorful fall punch bowl.

Welcome, Fall
With summer coming to an end, many of us can't wait for the cooler days of autumn. With the fall decorating ideas for the home above, you can ready your house even before Starbucks serves up their first pumpkin spice latte!
———————————————————————————————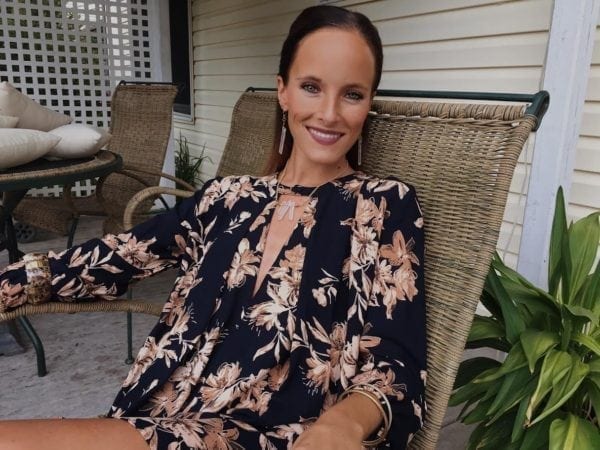 Kacey is a lifestyle blogger for The Drifter Collective, an eclectic lifestyle blog that expresses various forms of style through the influence of culture and the world around us. Kacey graduated with a degree in Communications while working for a lifestyle magazine. She has been able to fully embrace herself with the knowledge of nature, the power of exploring other locations and cultures, all while portraying her love for the world around her through her visually pleasing, culturally embracing and inspiring posts.
If you liked this post, you may also like…
Follow Kacey on Twitter and subscribe to her blog to keep up with her travels and inspiring posts!
---
I created some Fall printables for you! They are yours FREE!