I have lived in my home now for about 11 months now and I am finally getting to finishing this project. I'm so happy to be sharing the before and after for this tutorial on how to apply window film in my home office. P.S… This is a rental-friendly project!
First a little back story on my office space. The entrance to my home office used to be the exit to the backyard behind the house.
The space I work out of is a newer addition. I love it, but I have felt like I have been in a fish tank. With windows on 3 of my 4 walls. As a renter, I wanted to find a solution that would help me add privacy without damaging the windows. I am super grateful that the solution came quickly with just a google search. I ended up finding all kinds of window films. I went down a rabbit hole of a search to find what I will share with you today! I am even more excited that I found it on Amazon and no they did not sponsor this post.
Check out the BEFORE… as in before I started using the window film I chose. See how anyone could just poke their head up against my window to see what I was working on? Isn't my beagle Gertie cute? LOL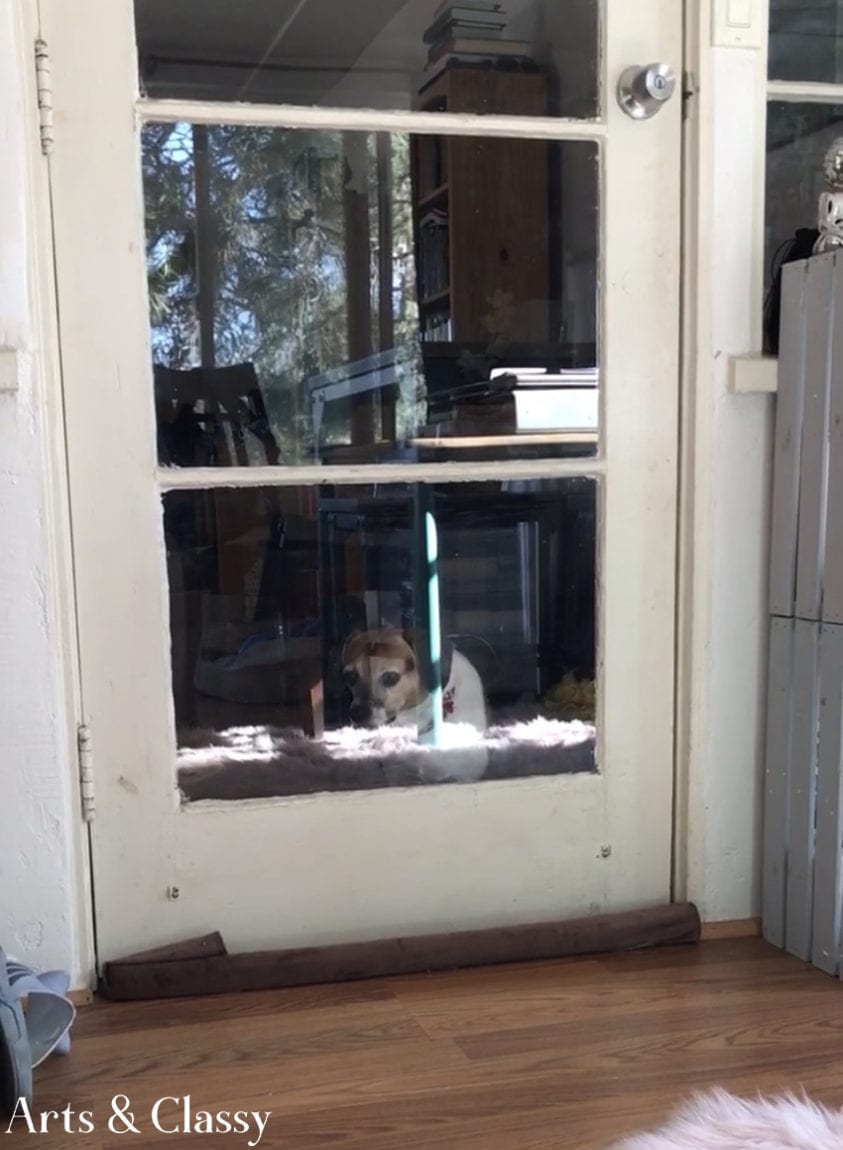 When I was installing the door window film, I went LIVE on Instagram to share the process. When I was finished I went to download the video and there was a glitch in the app and I was prevented from saving it. I was super bummed because I had planned on sharing this tutorial with you all much sooner than I did.
With that being said, I finally got around to filming, editing, and sharing how to apply window film home office makeovers. I hope you like it.
*This post contains affiliate links*
The image below, was where I picked up on this tutorial this past weekend. Once I ordered more window film.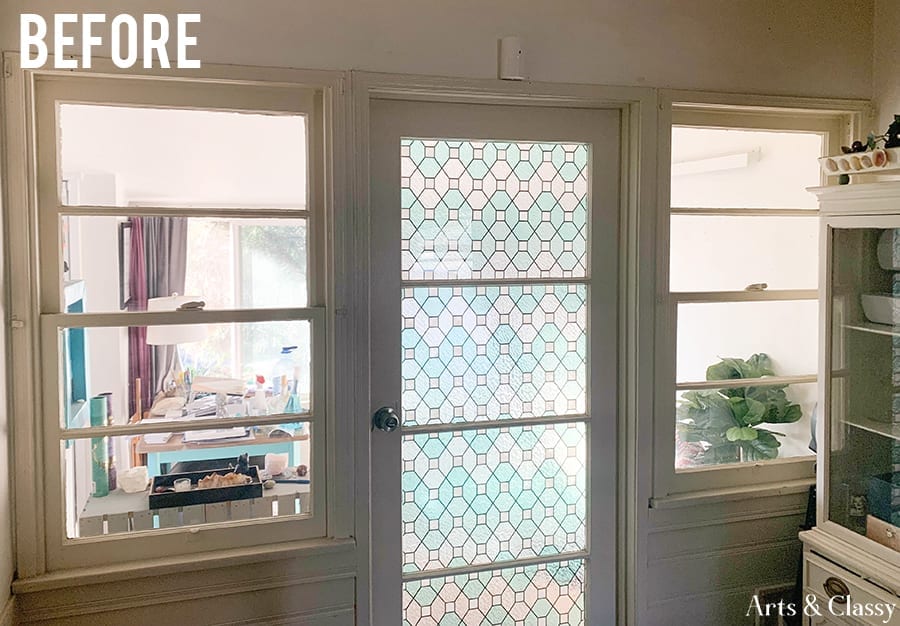 I ended up documenting my whole process of installing this window film & I wanted to share how to apply window film (the whole process in the video below. If you aren't subscribed to my channel then you should be!

Thoughts on the AFTER of this project? Doesn't it look so much better than it did? Plus, I get to feel like I am not in a fish tank anymore. Hooray!
Supplies I used for this tutorial on how to apply window film: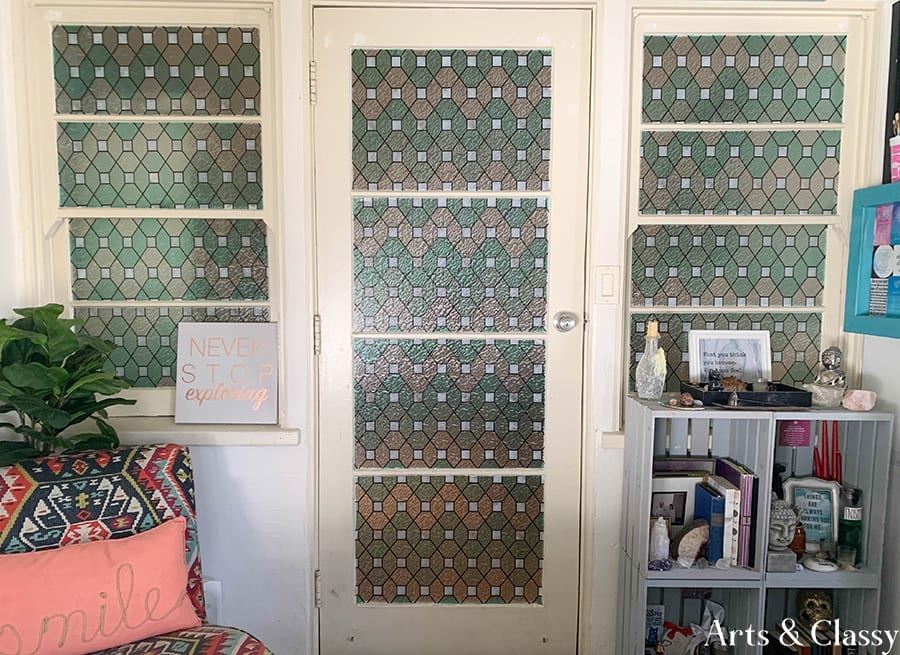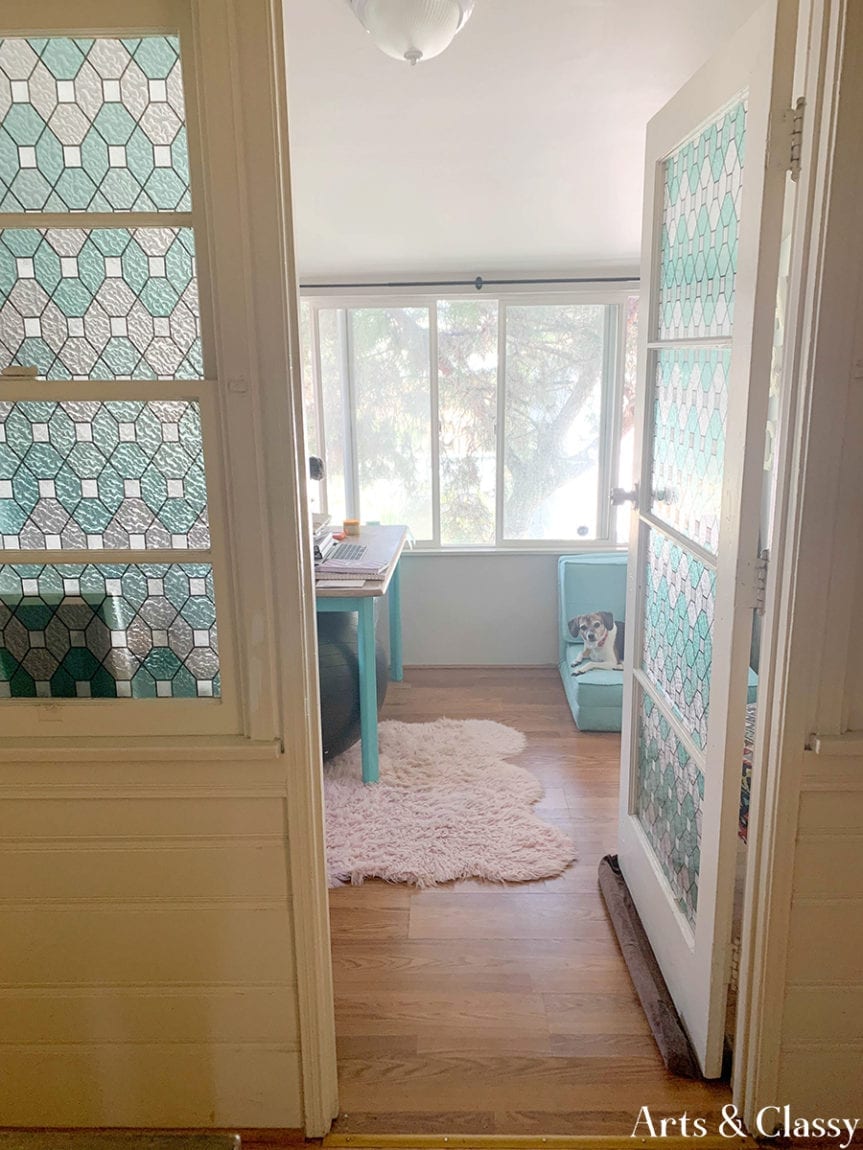 What do you think of this tutorial on how to apply window film!? Would you try it? If so leave a comment below or on my youtube video. Feel free to share your feedback in the comments of this post or on the Youtube video.
If you liked this project, you will love: