Tis the season now that Thanksgiving is behind us to start setting up the holiday decorations! If you are in a tighter apartment like me, getting a traditional Christmas tree would take up way too much room. Small apartments are a creative design challenge during the holidays.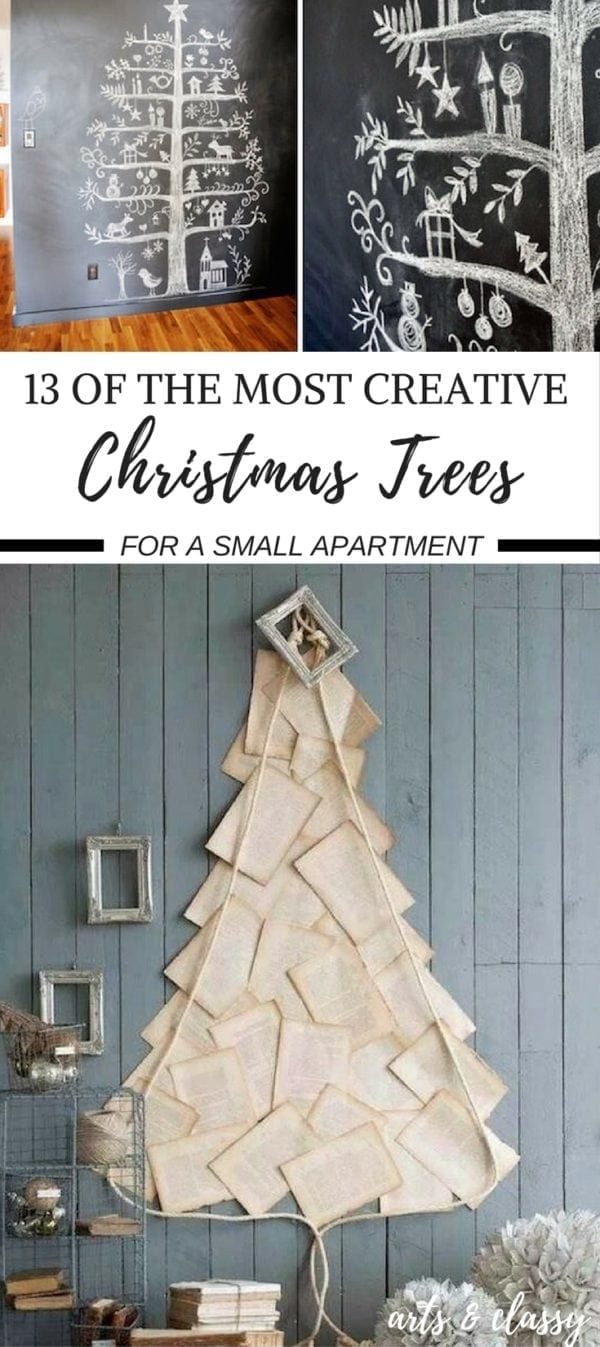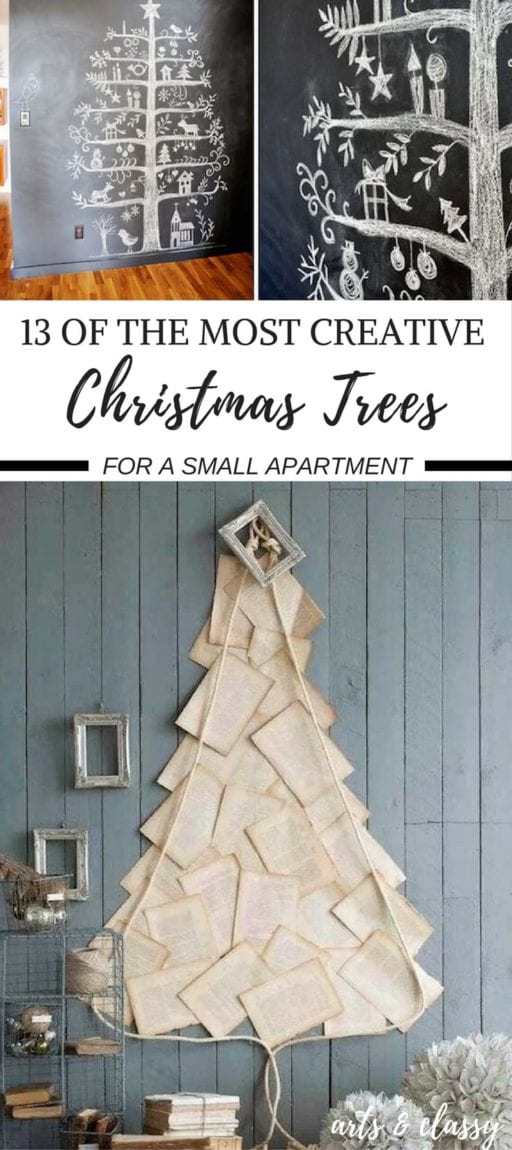 I like to keep it simple and creative.
I created a fun washi tape tree last year in my living room and strung lights back and forth. I was surprised at how cute it actually come out! SO I thought starting with that example would be perfect.
*This post contains affiliate links. At no additional cost to you, I have linked to product supplies so you can also tackle these fun diy tree projects. 
1. Washi tape tree
This tree is perfect for a tiny space + it is super budget friendly. If you want to get festive in your dorm or small apartment then this is a great option for you.
You can check out all the details on how this tree was made from start to finish using: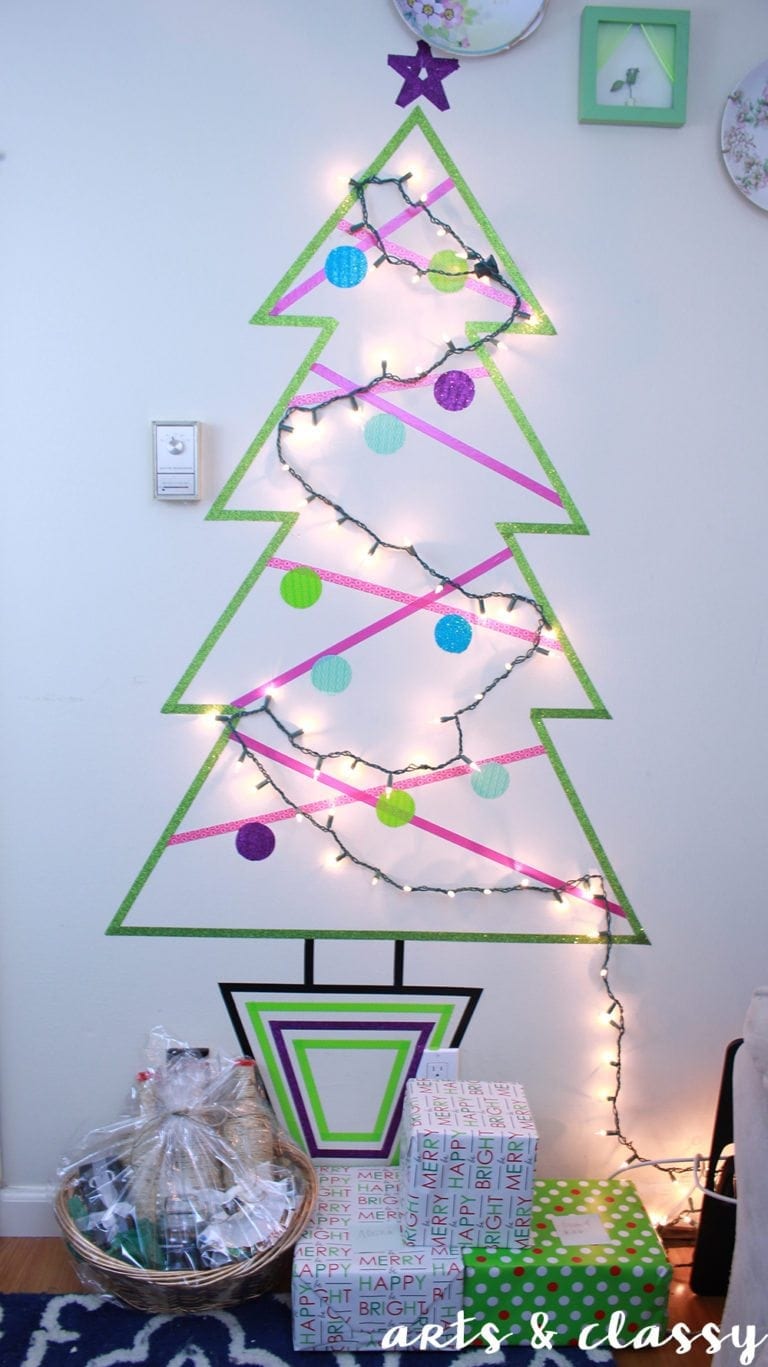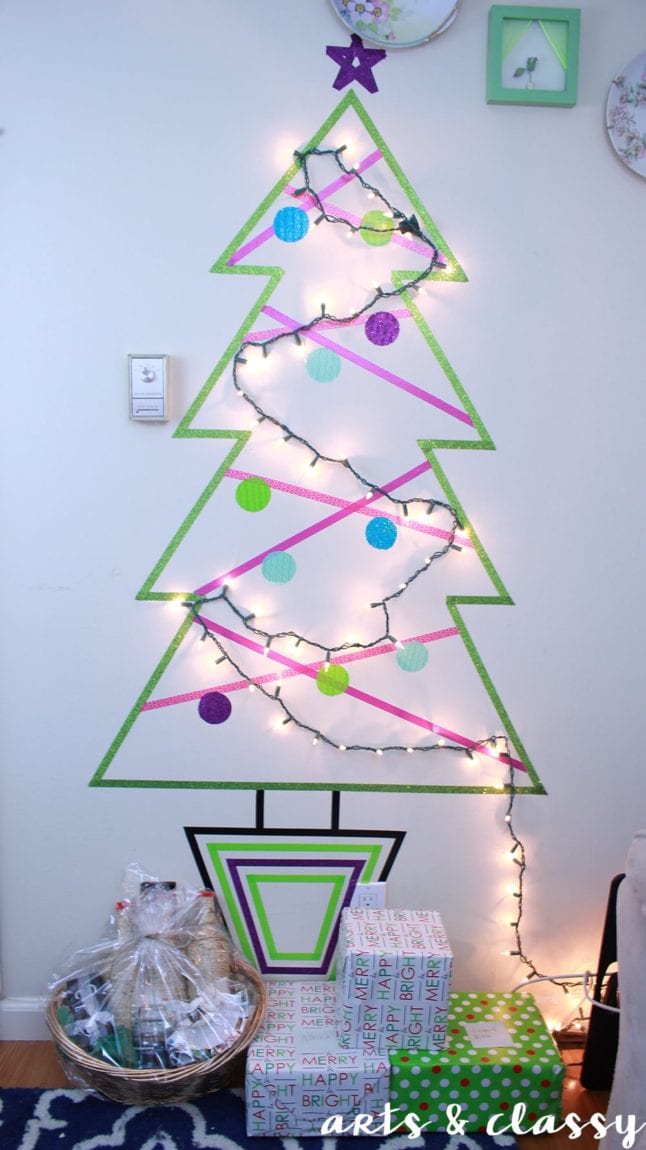 2. Fringe wall tree
This DIY is super easy to make and I love the pop of color it can add to a wall! This will be the type of tree I will be trying this year for the holidays.
Supplies needed for this project: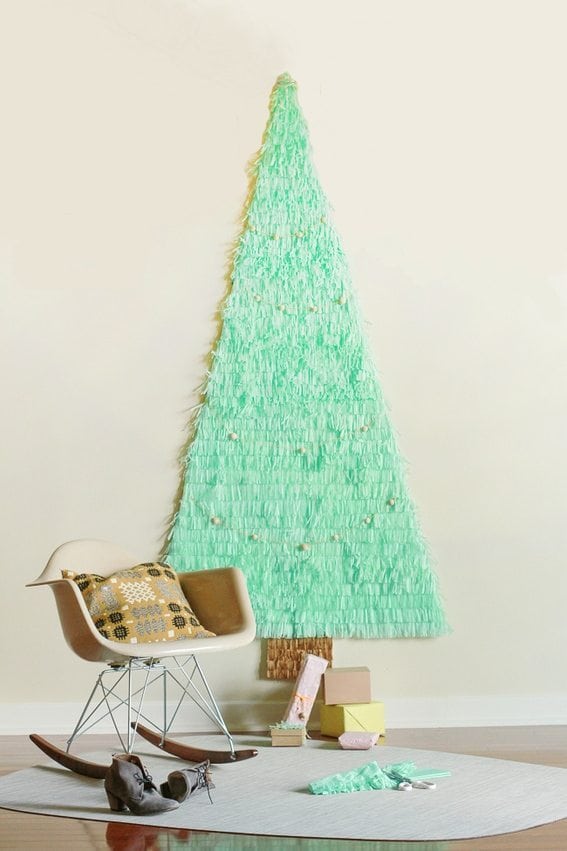 3. Cardboard tree
If you are on a budget, then this route may be perfect for a 3D tree in your living space! You can make it as little or big as you want it. I love the idea of writing on the tree and adding Christmas cards from friends and relatives to it for that season.
Supplies needed for this project: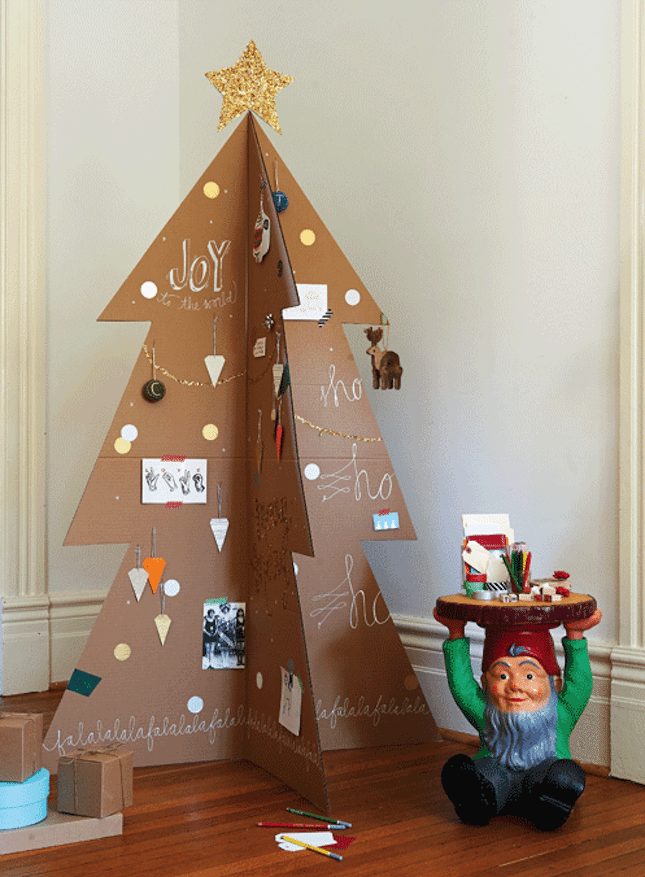 4. Leaning twig & stick 3D wall tree
This tree idea would be easily created if you live in an area where you have access to a lot of sticks and twigs. If you live in a city, it may be more of a challenge.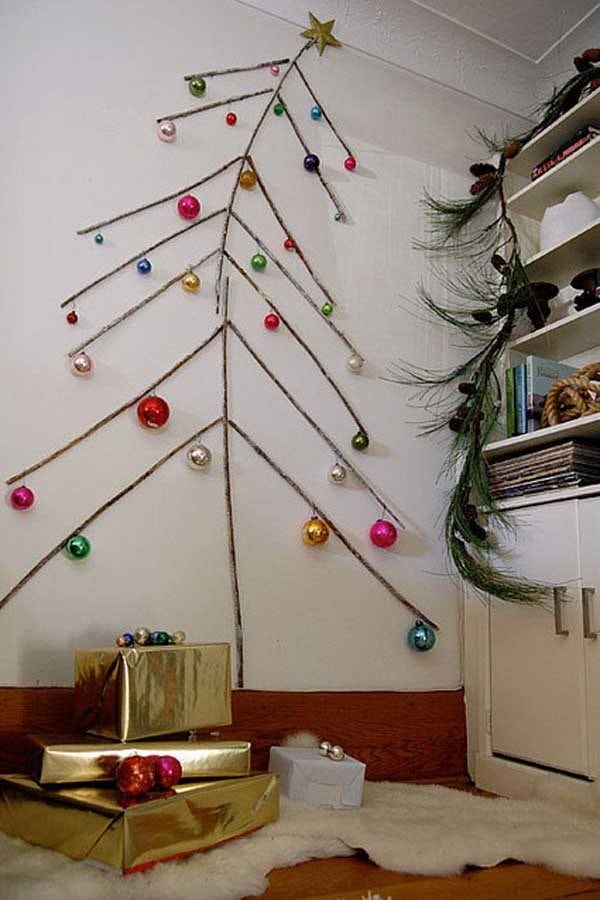 5. Corner wooden plank tree
The idea of using forced perspective with a wall corner is simply genius. This could also be accomplished with an inverted corner.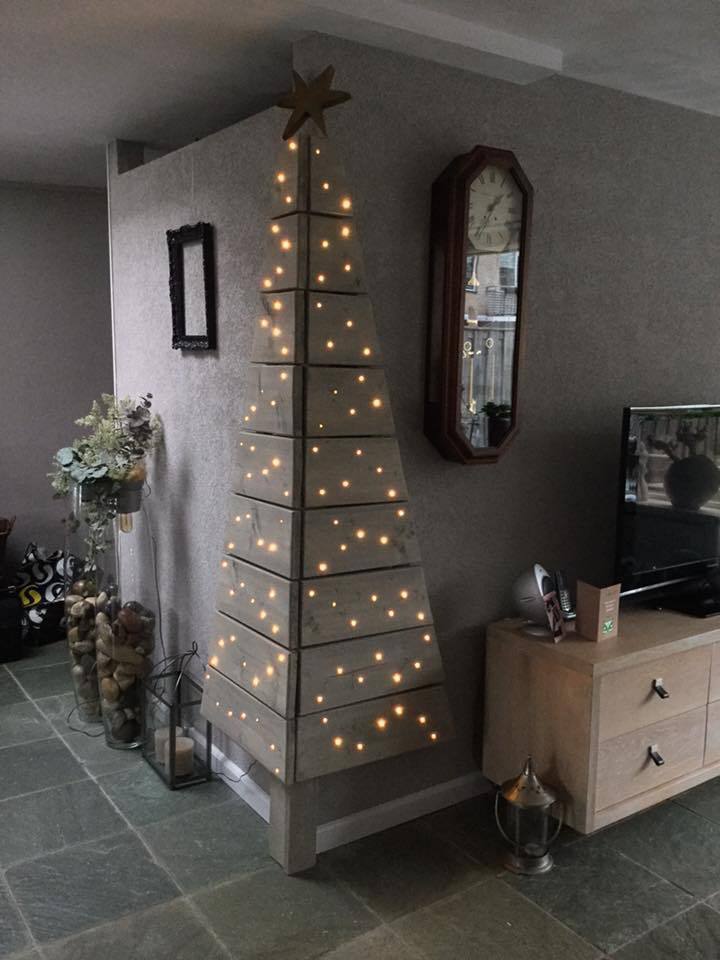 6. Star ornament wall tree
You can create a variation of the same star ornament with different sizes. Then hang in a tree formation to create a creative Christmas tree option in your small apartment.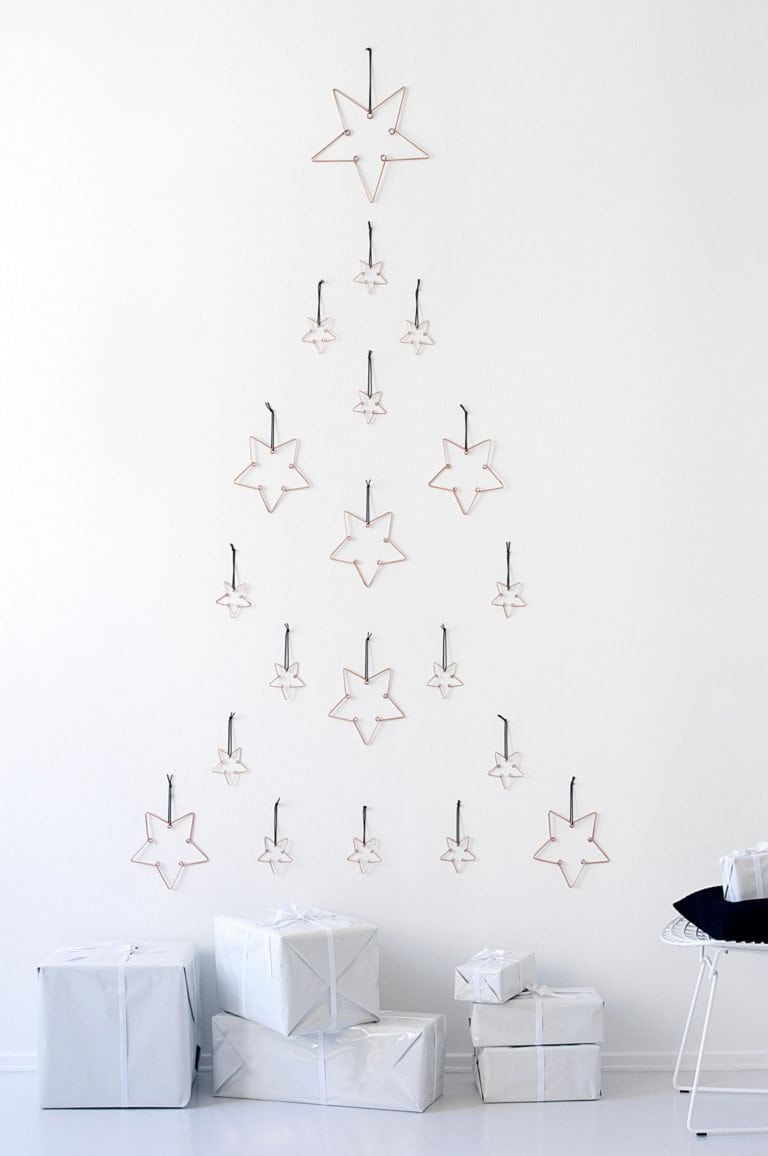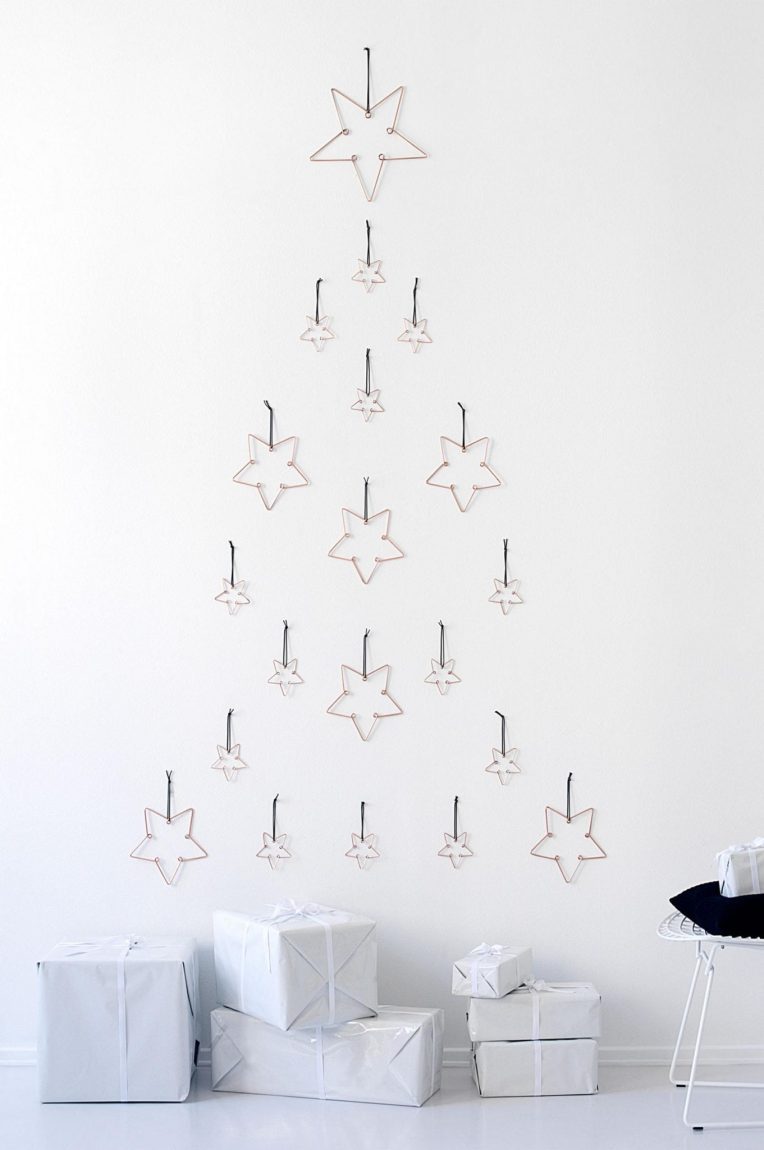 7. 3D twisted dowel tree
By constructing a tree using different size wooden dowels, you can either buy or create your own ornaments to decorate it with.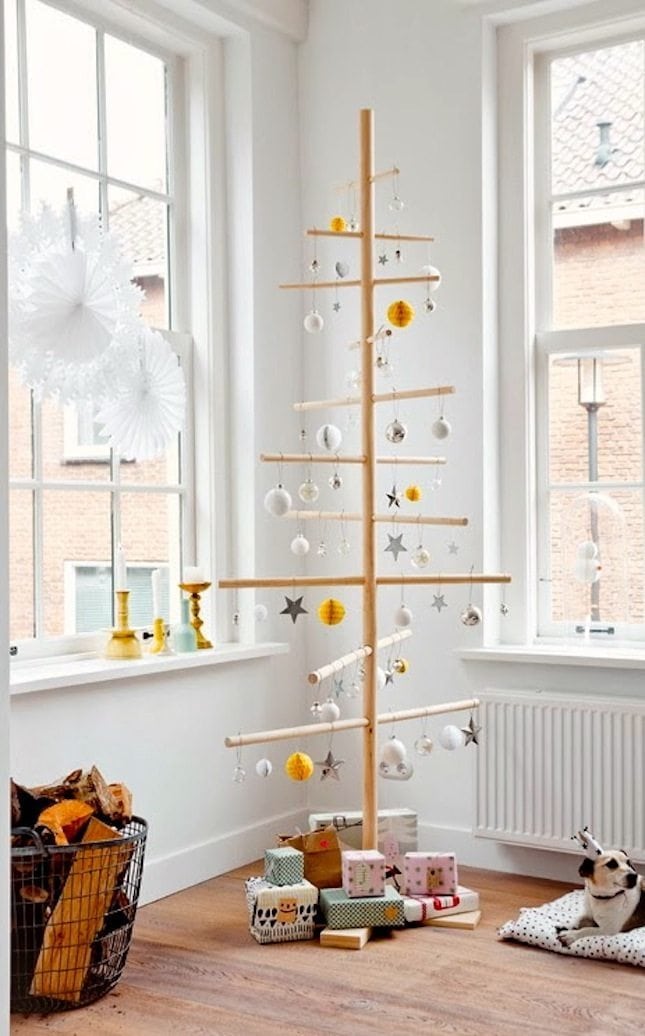 8. Twinkle light wall or door tree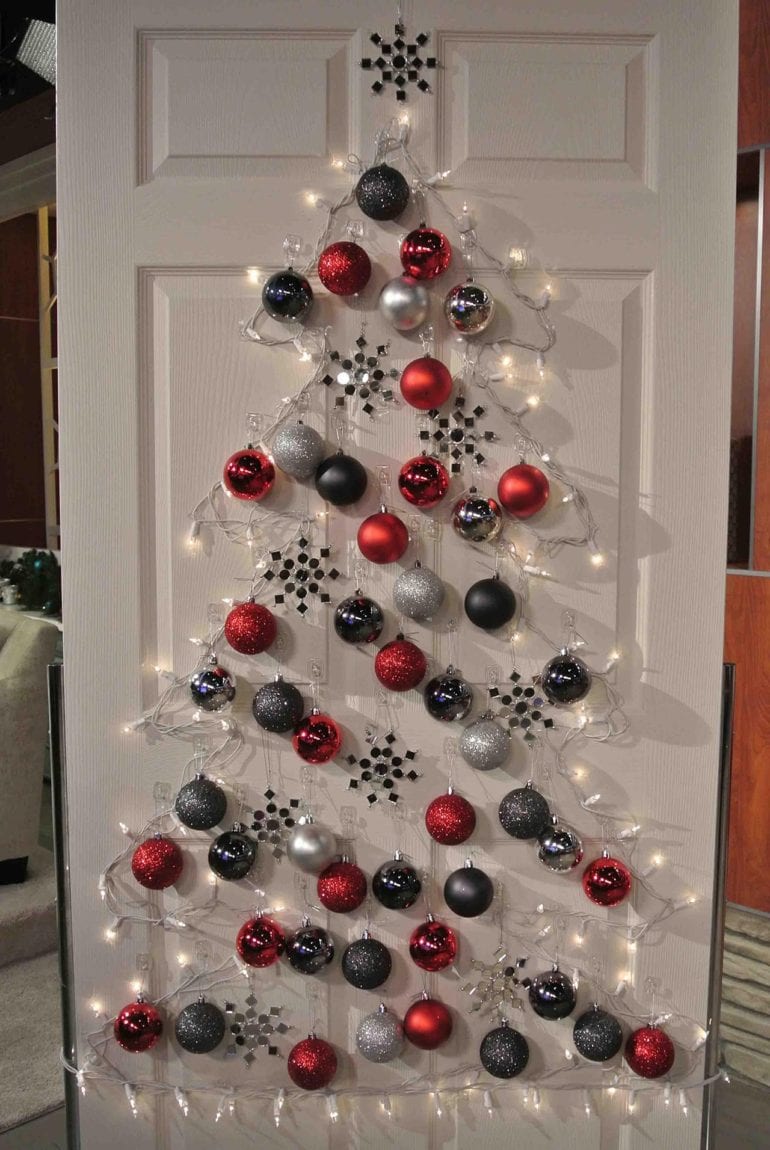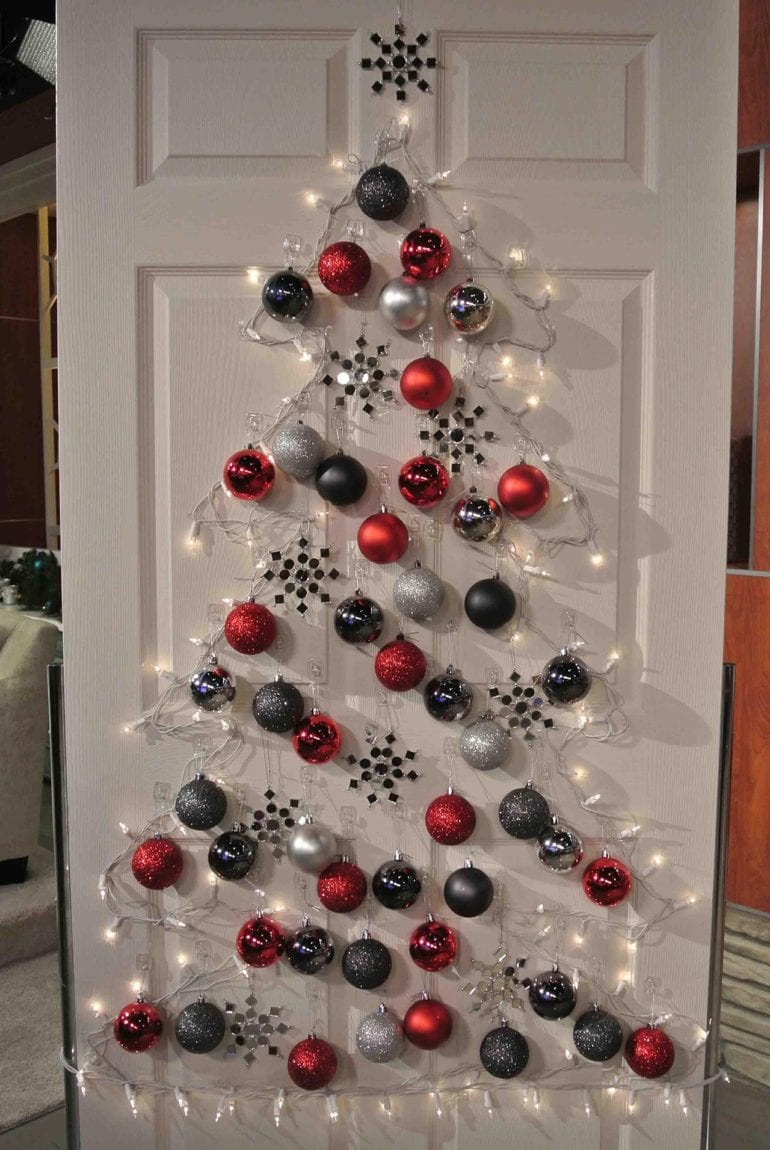 9. Book pages + rope wall tree
If you are a fan of rustic tastes with your decor…this will be the perfect tree for you.
Supplies needed for this tree: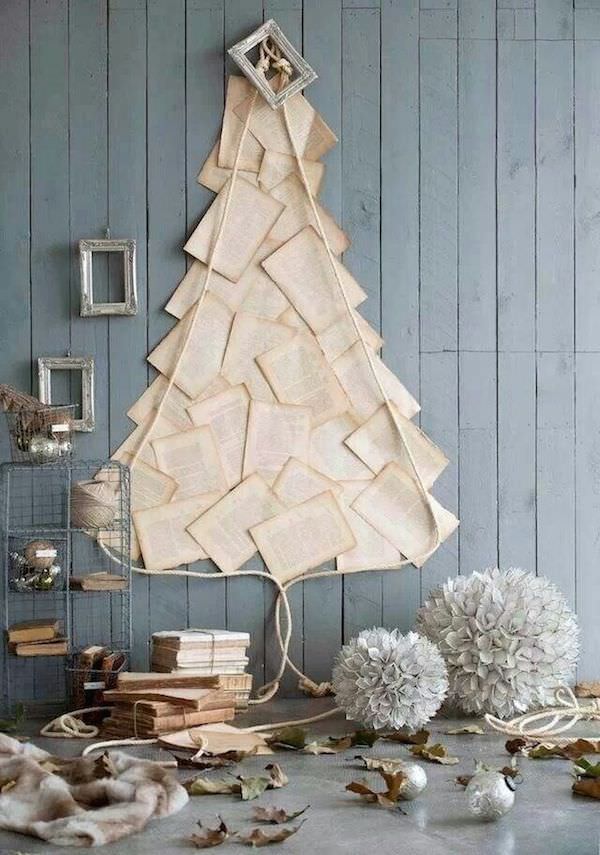 10. Chalkboard wall tree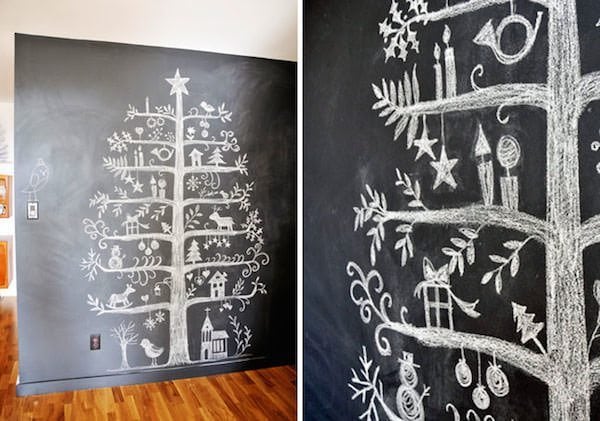 11. Ladder garland tree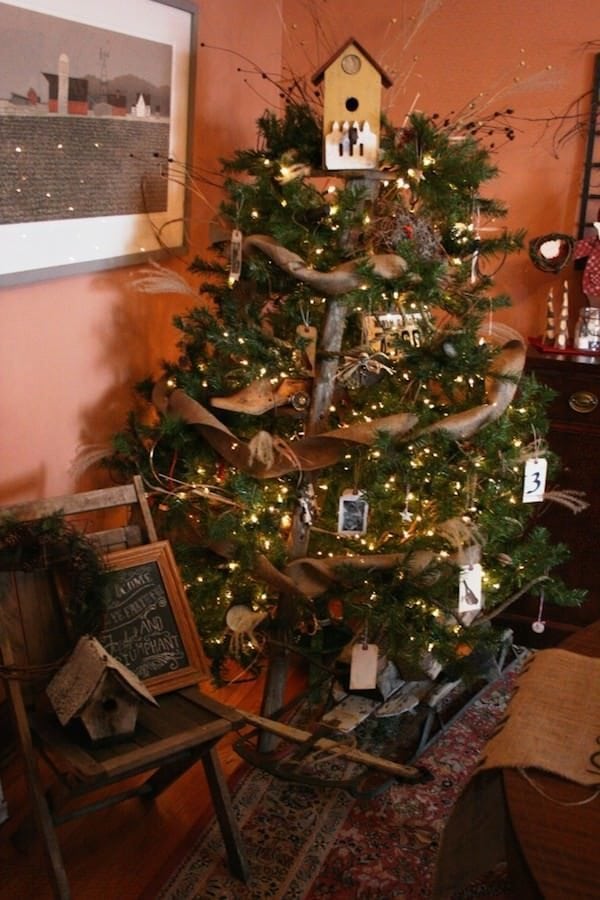 12. Felt interactive (kid-friendly) tree
This will be a fun option for anyone with young kids. This would be the perfect tree for them to decorate. You could make it something they add to every day or they can decorate it and redecorate it whenever they want!
I love how interactive this is. My inner kid wishes she had something like this when she was growing up.

13. 

Create a Christmas Tree on your wall with decorative elements.

You can use items like bunting, Christmas cards, family photo's, your favorite art, and more!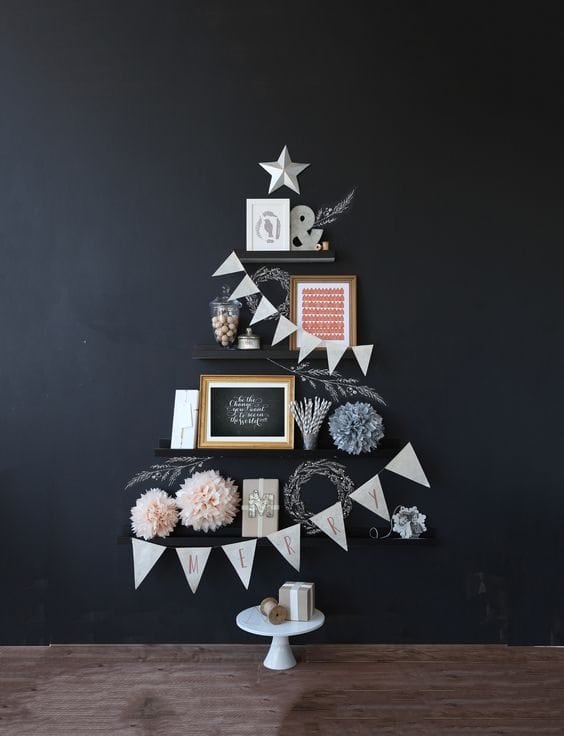 Now I have to ask… which one is your favorite? Which one would you be inspired to try this year? Let me know in the comments below.