For January's #30DayFlip challenge we are taking on DIY home organization projects on a budget of $50 or less.
I was really excited to host this tutorial LIVE on Periscope recently within my DIY Forum that I Co-Admin with Jeanette from Snazzy Little Things and Sue Purdy from A Purdy Little House. Our group consists of almost 3,000+ enthusiastic and knowledgeable DIY-ers.
We have weekly participation that everyone can partake in and share what they are up to with anything DIY related, or they ask questions if they are stuck on a project or trying to get product recommendations.
We are now incorporating weekly Periscopes to share with you a project we are working on or a tutorial that you can try afterwards.
If you want to participate in the #30DayFlip for your chance to win a prize then you should subscribe to gain instant access. We give away a prize each month. January's prize is from yours truly. I am giving away a Ryobi Cordless Jigsaw and a $50 Home Depot Gift Card!
My first project I spent about $15 on a bundle of thicker 12″x12″ scrapbooking paper to make my project!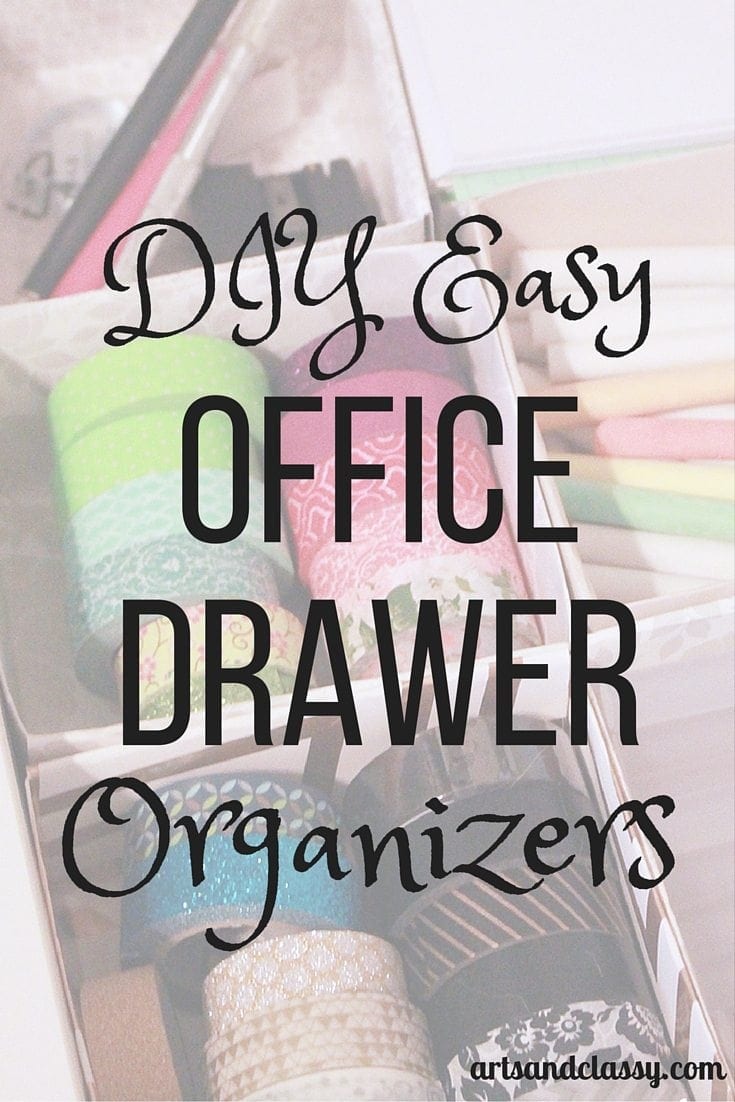 First let me show you the before photos of my office drawers. I am a little embarrassed to share these.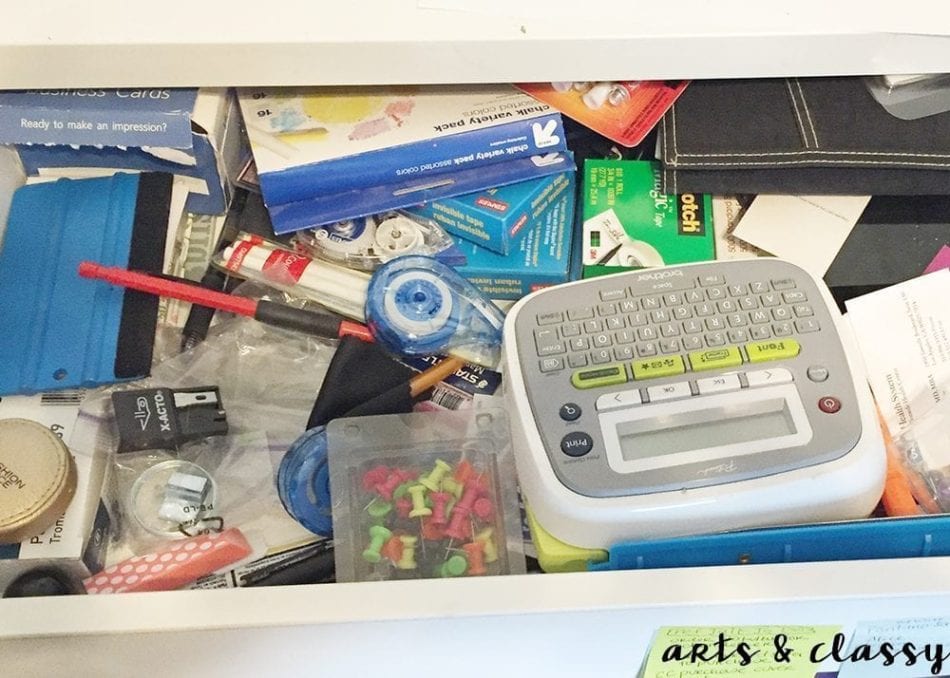 Now you see the chaos…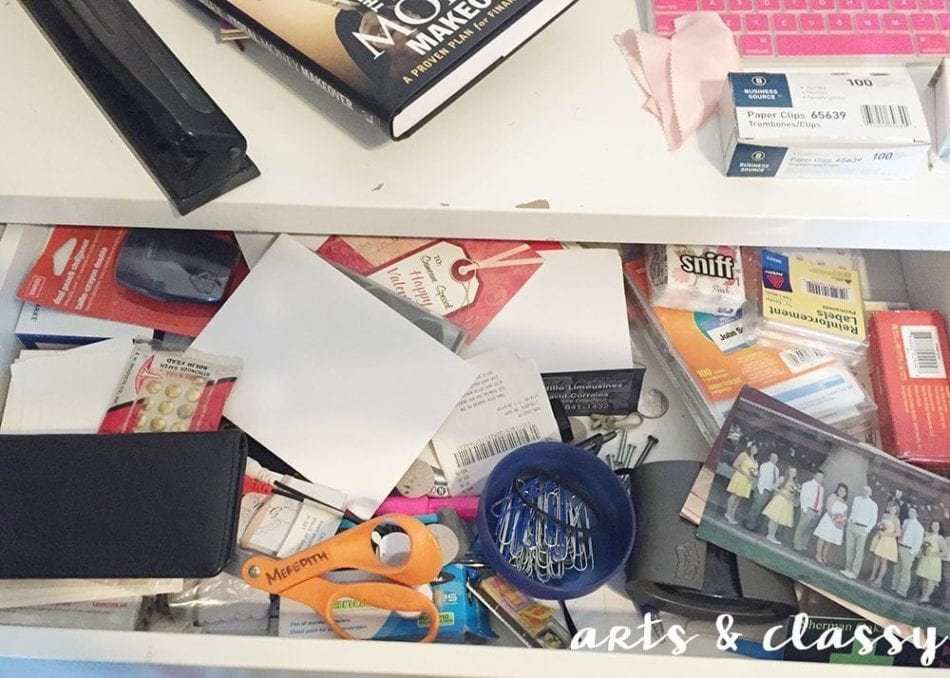 Ridiculous right? Well on a happier note, after completing this project a few times I was able to make over this travesty of an desk.
These are my drawers now! I shared this first photo from Instagram! Make sure you are following me for all my breaking news and behind the scenes info.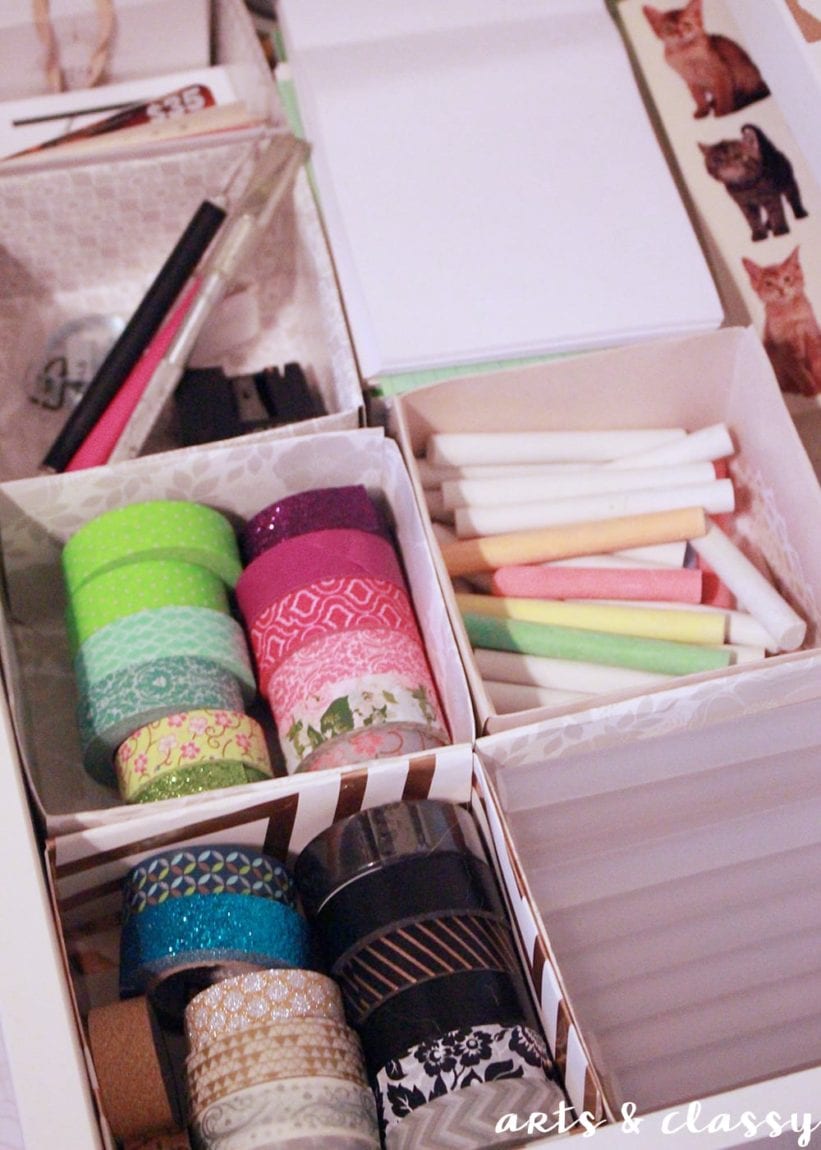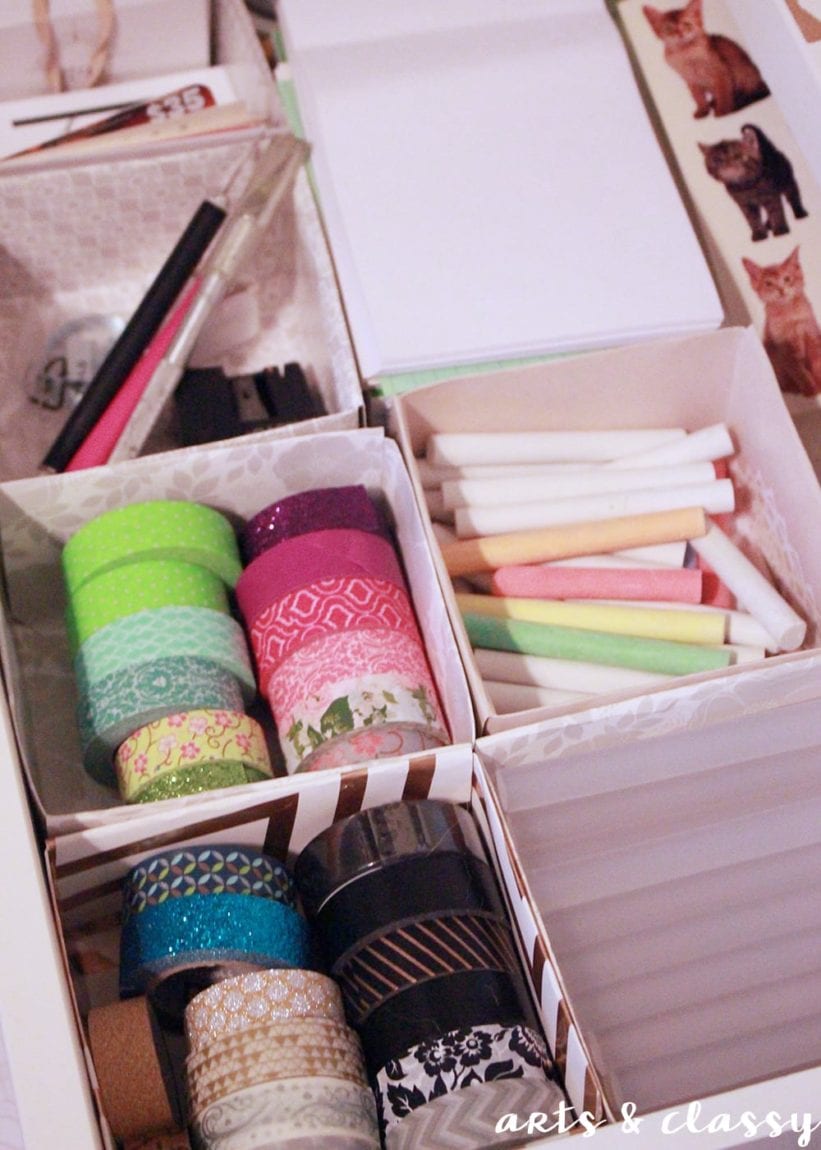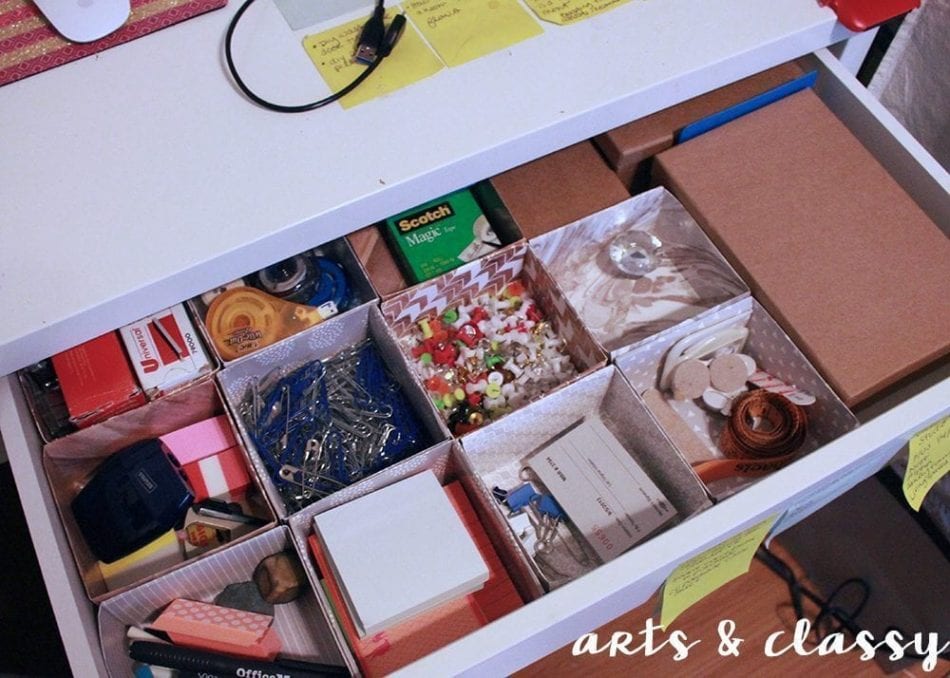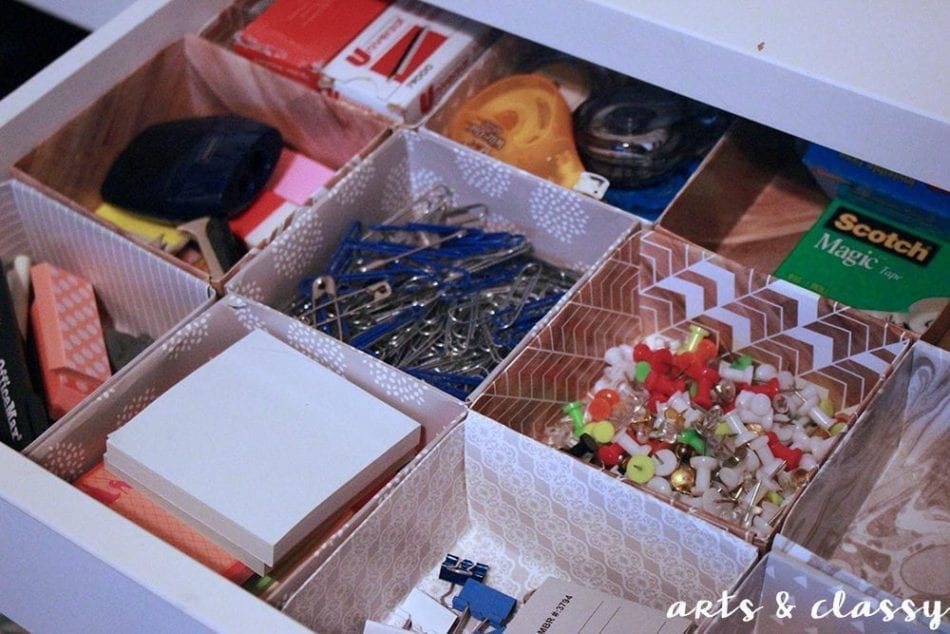 Want to know how I did it?
Here are the supplies you will need for this project:
I will walk you through with images, but I am also including a video of the folding process. Video always helps me best when folding paper.
STEP 1
This is where you will draw your X from corner to corner with your pencil and your ruler.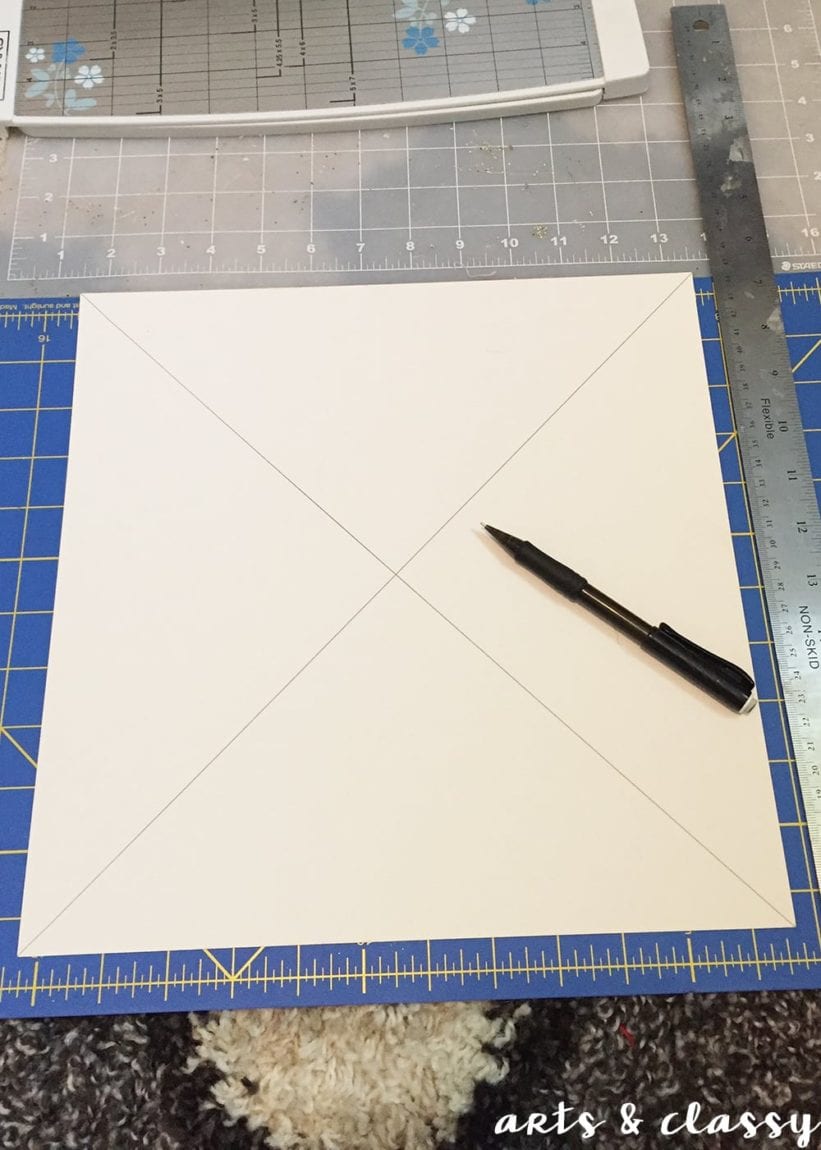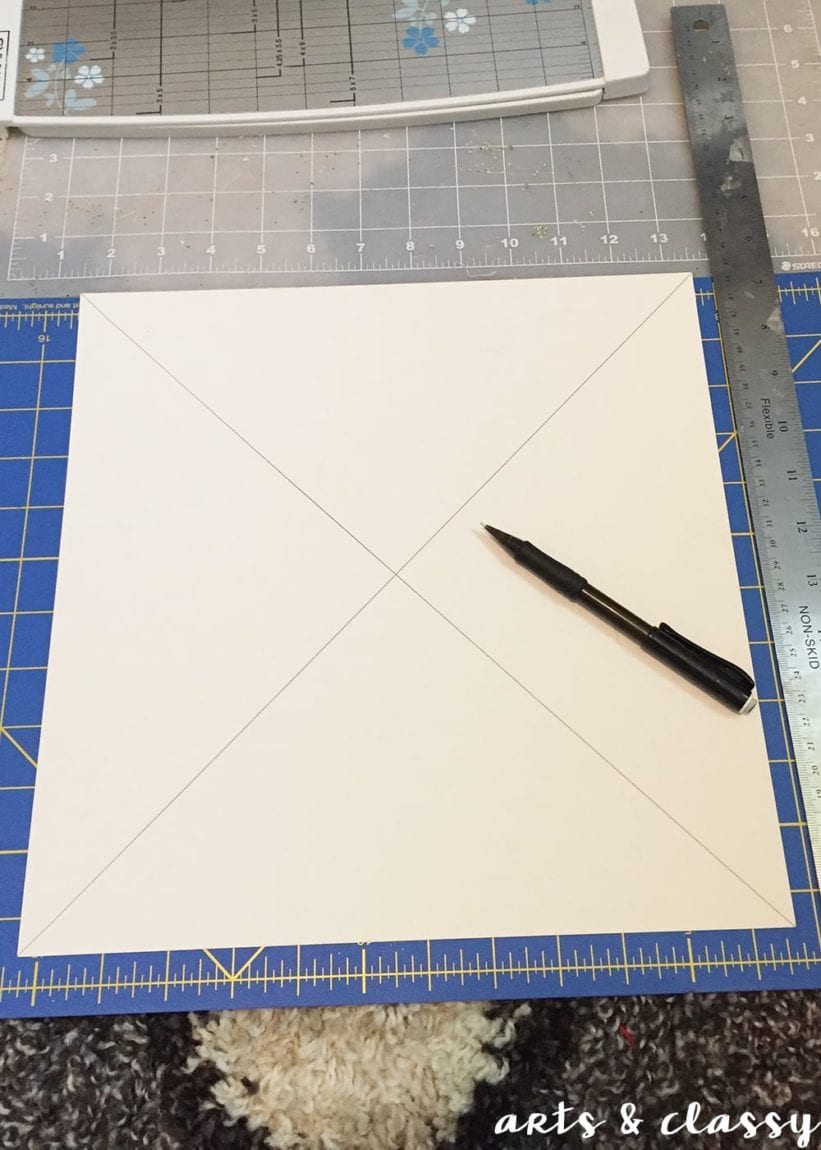 STEP 2
You will then fold all the corners to the center point of the X you drew on all 4 corners to create a smaller square shape.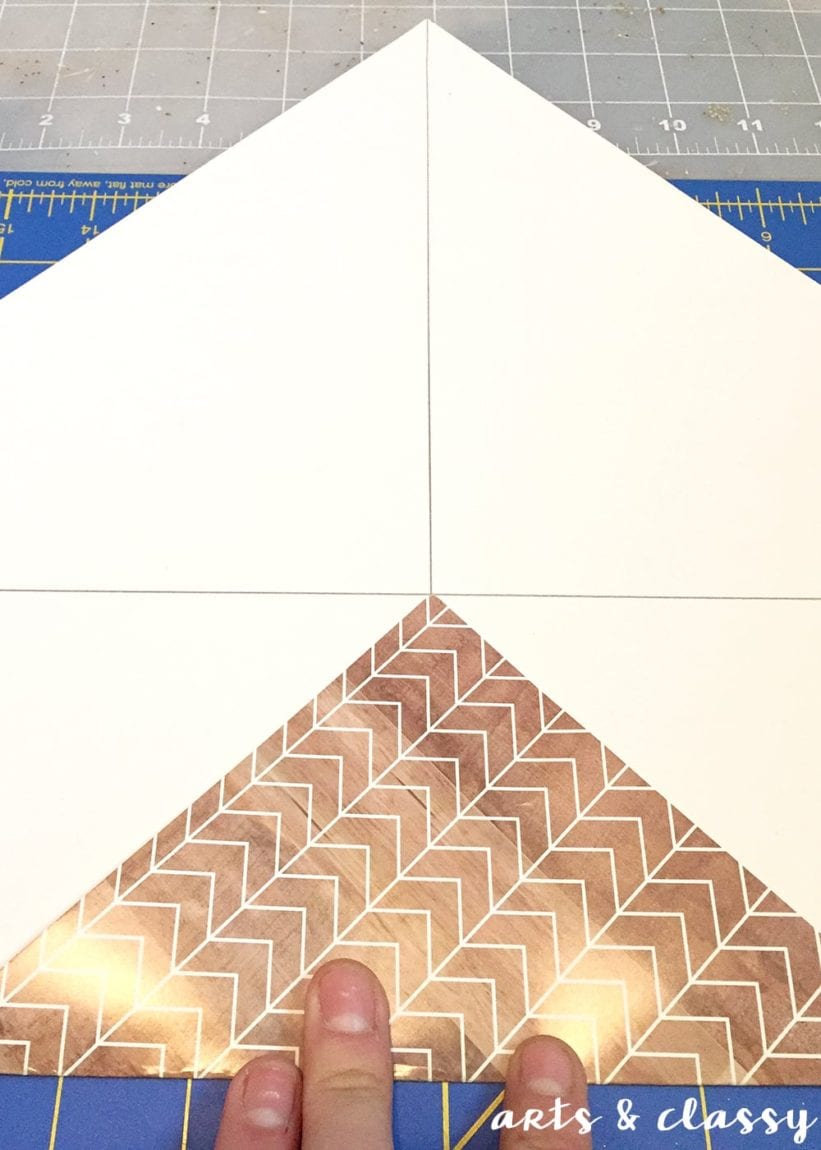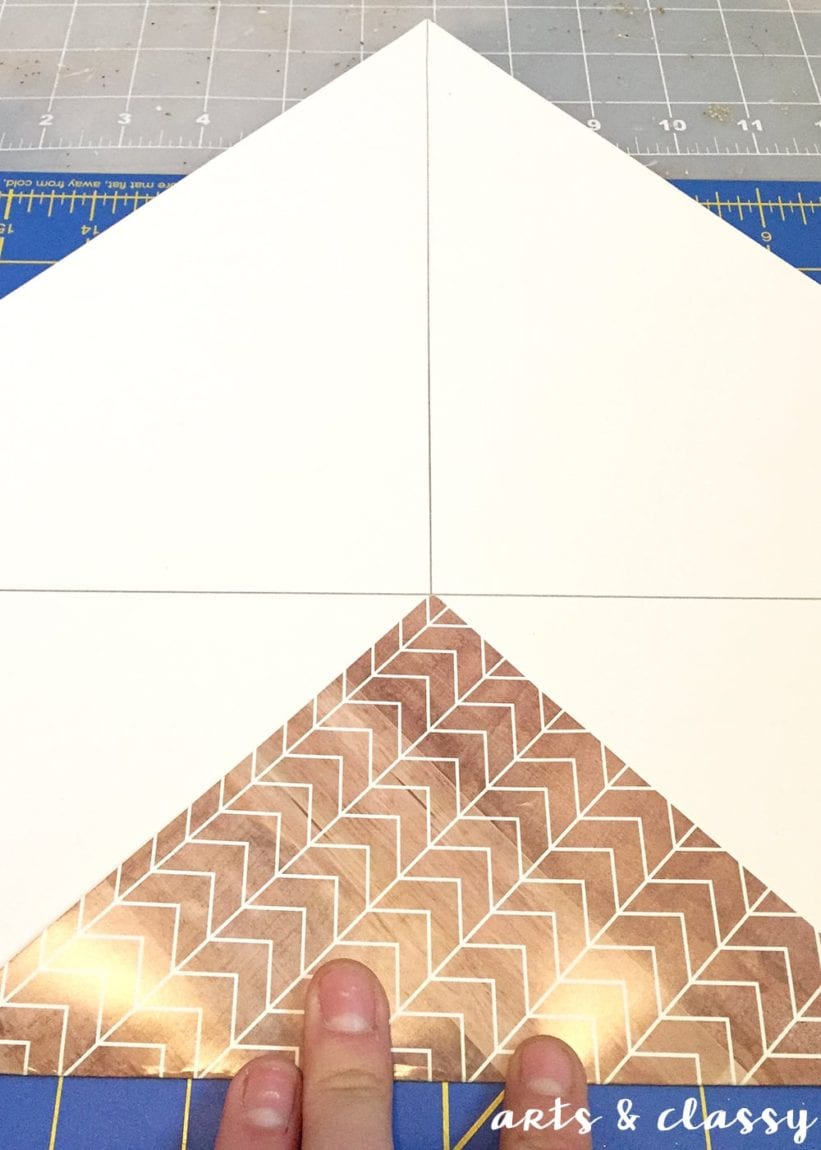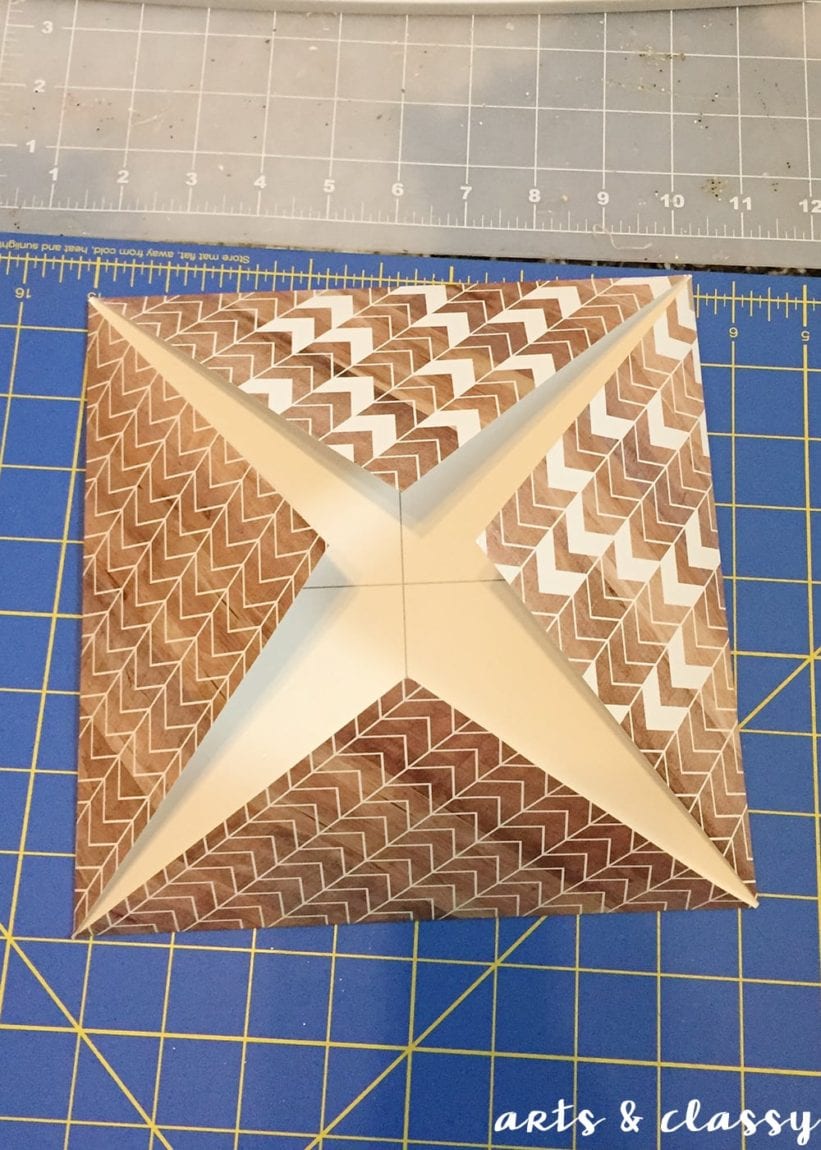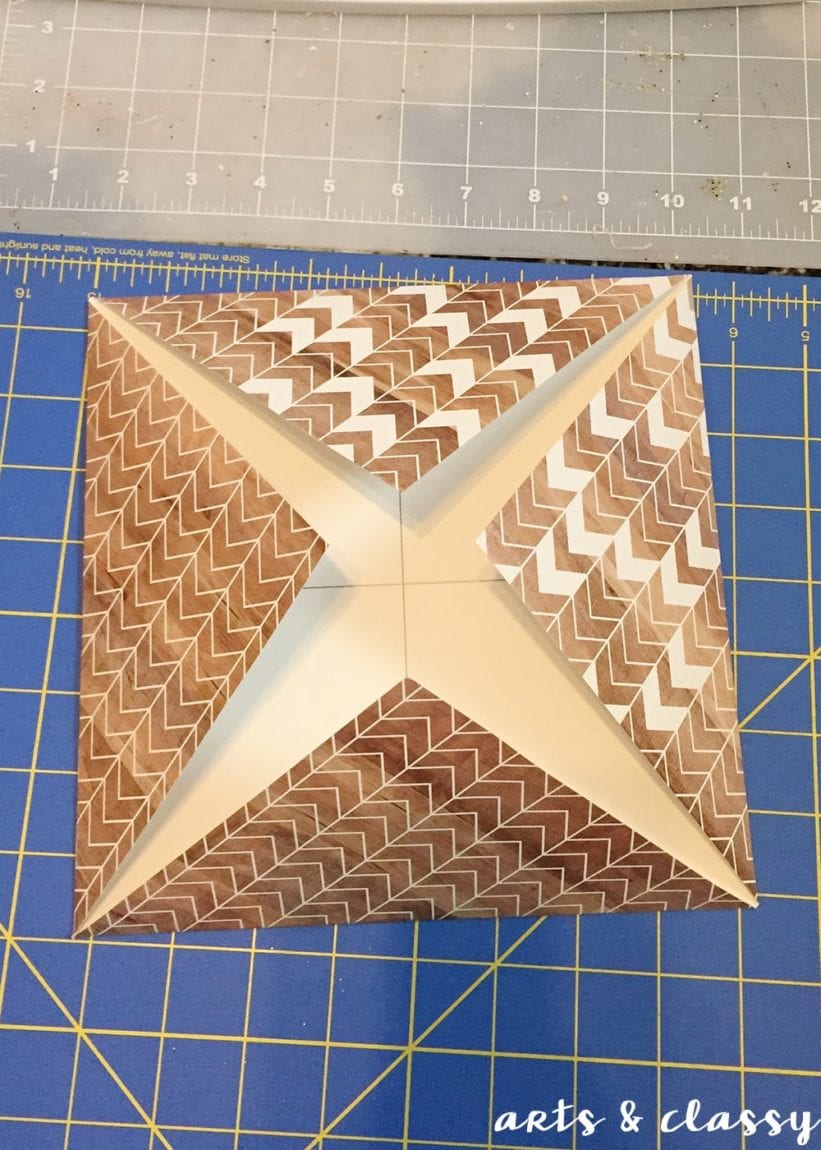 STEP 3
Next, unfold 2 of the folds you made. From the outside edge, fold to the center line. DO this on both sides.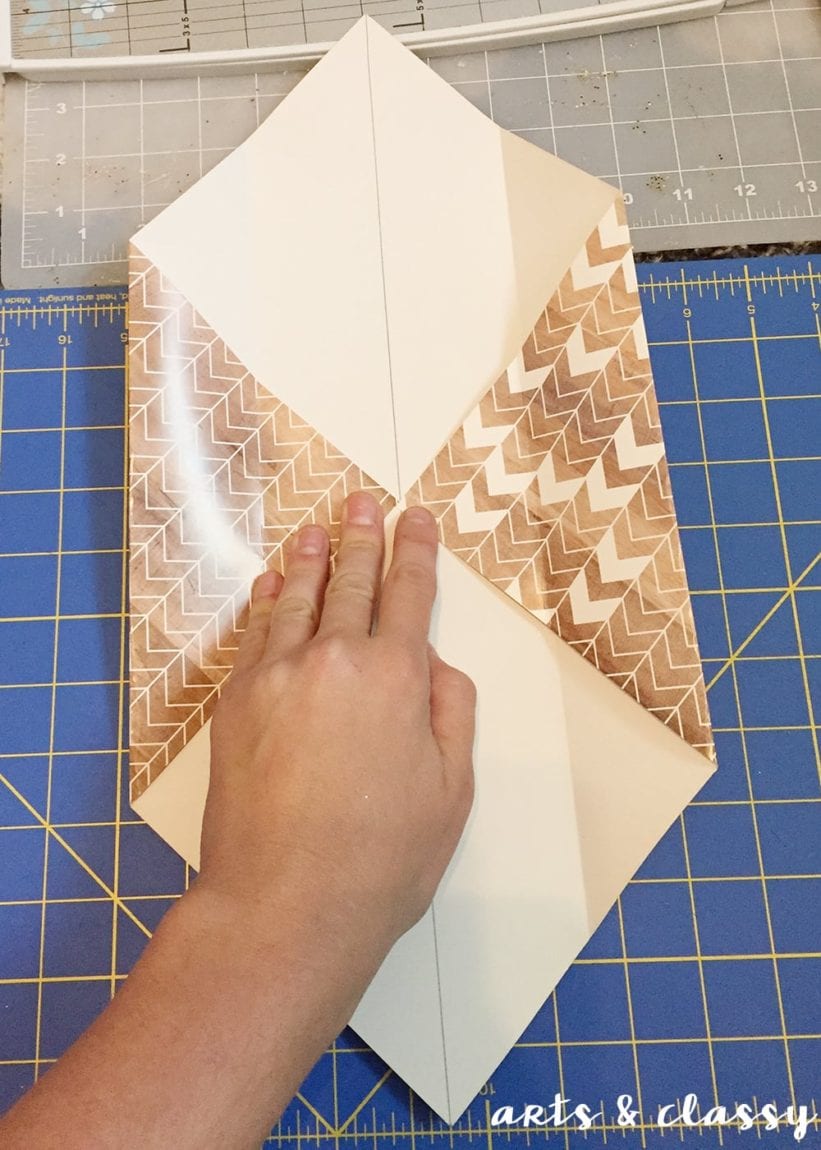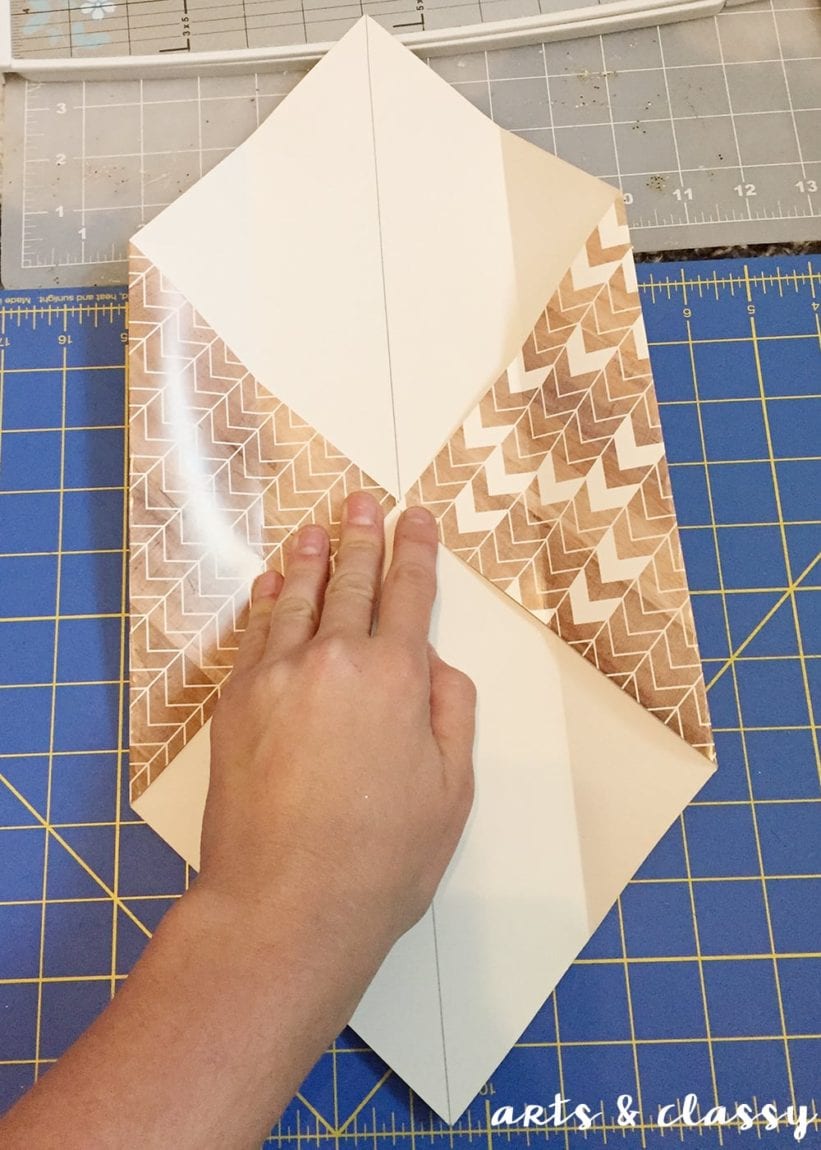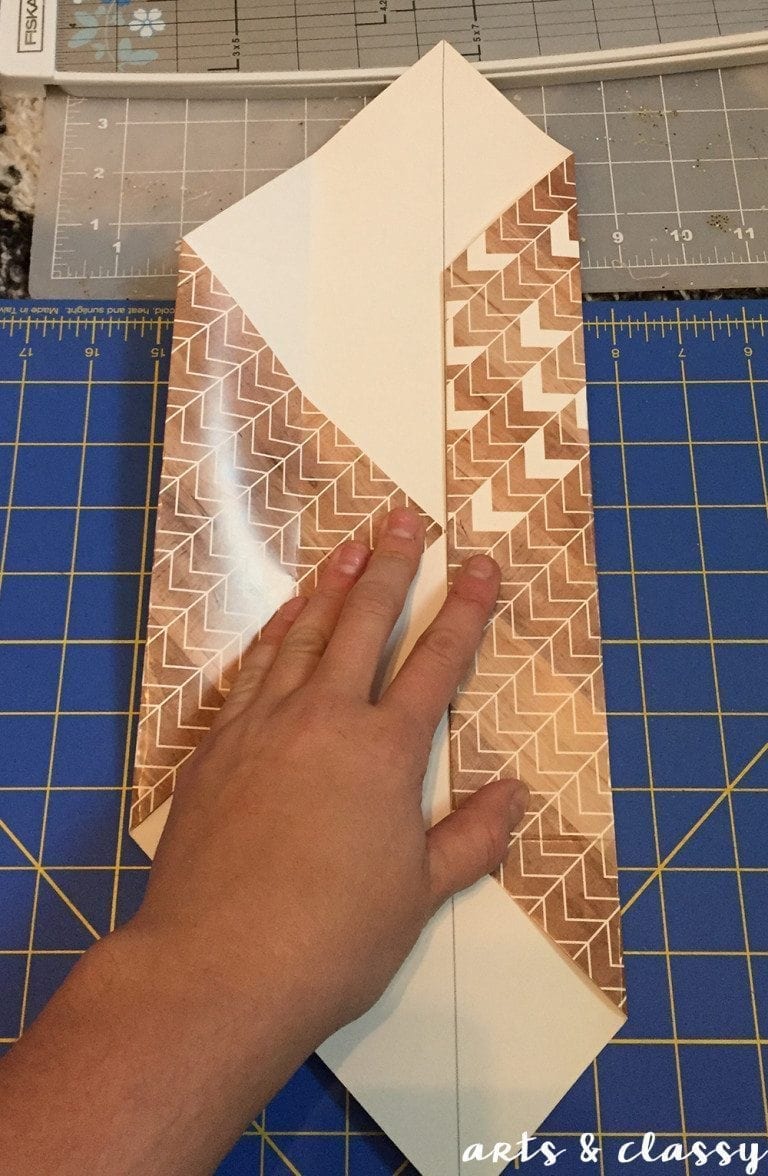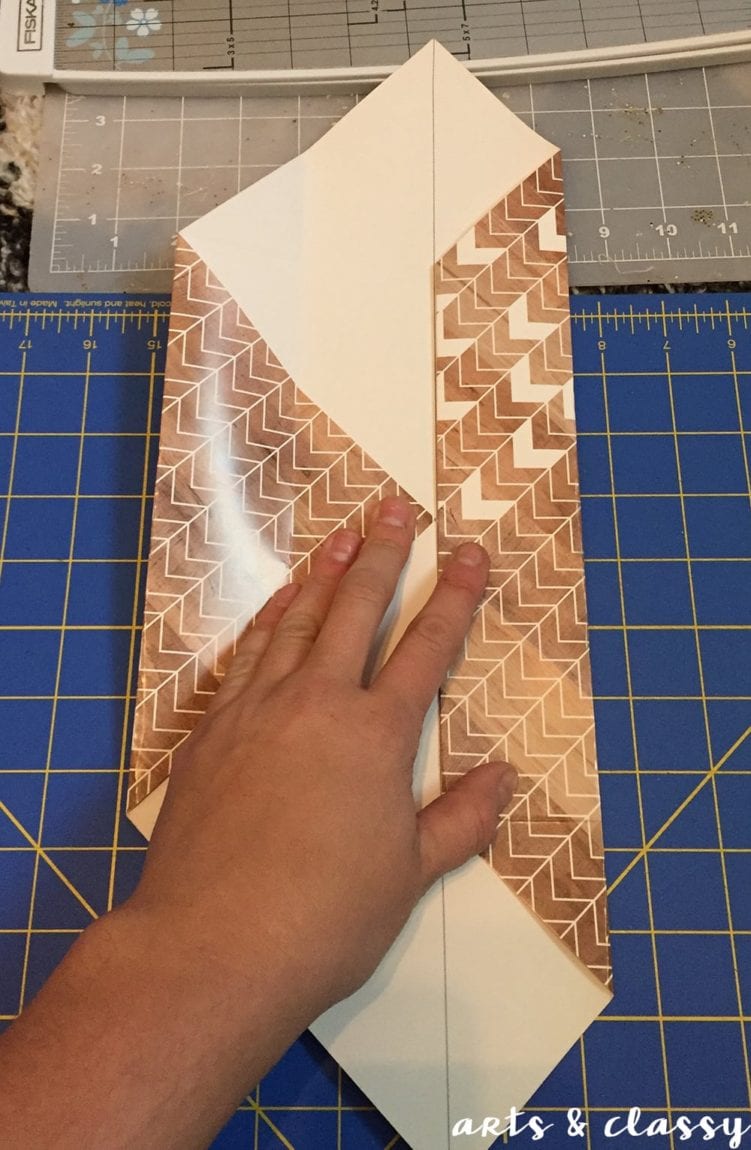 STEP 4
Unfold all the folds you made. On the opposite first folds you made, take your scissors and cut on the perforated line you created from previous folds. Stop cutting when you reach the edge of the folded part. Do this on the 2 opposite sides from STEP 3.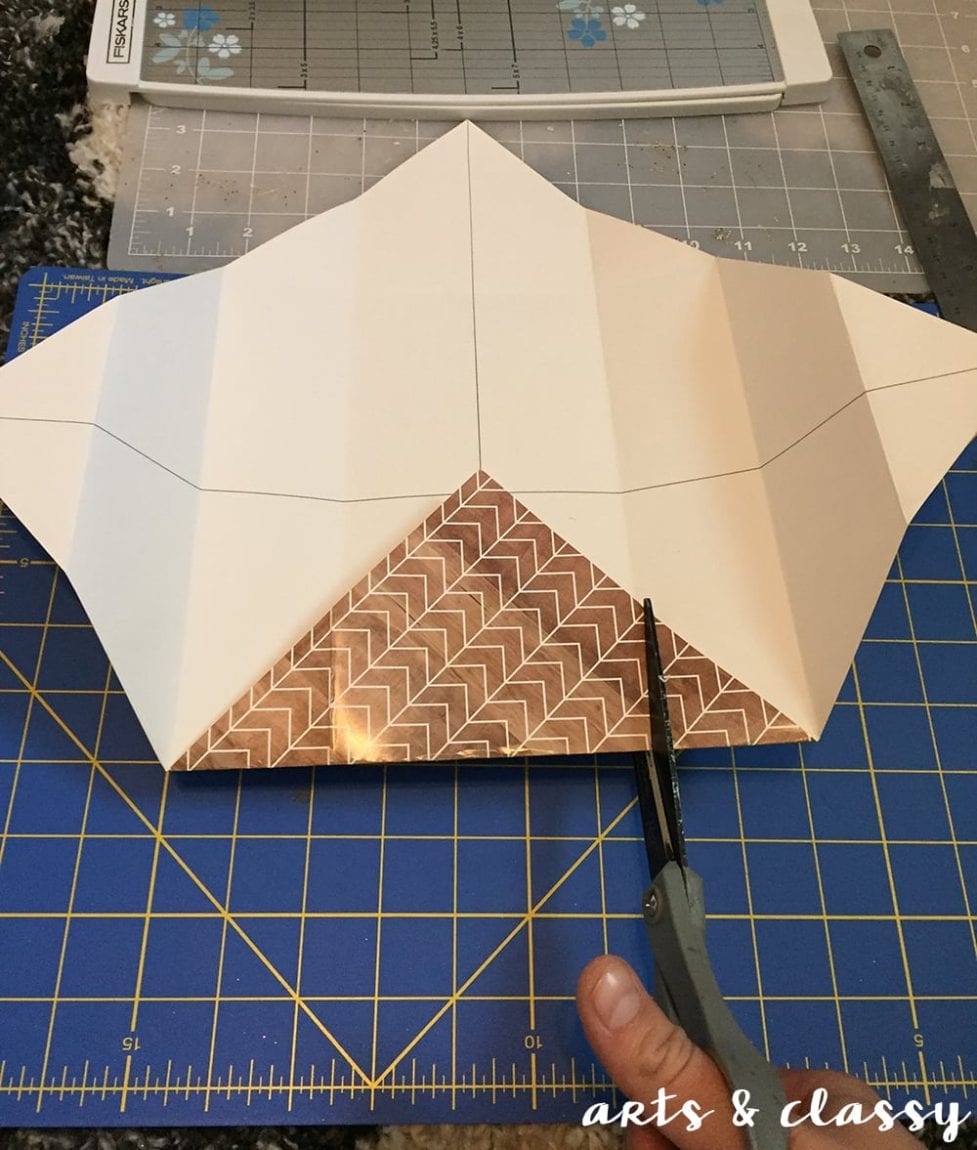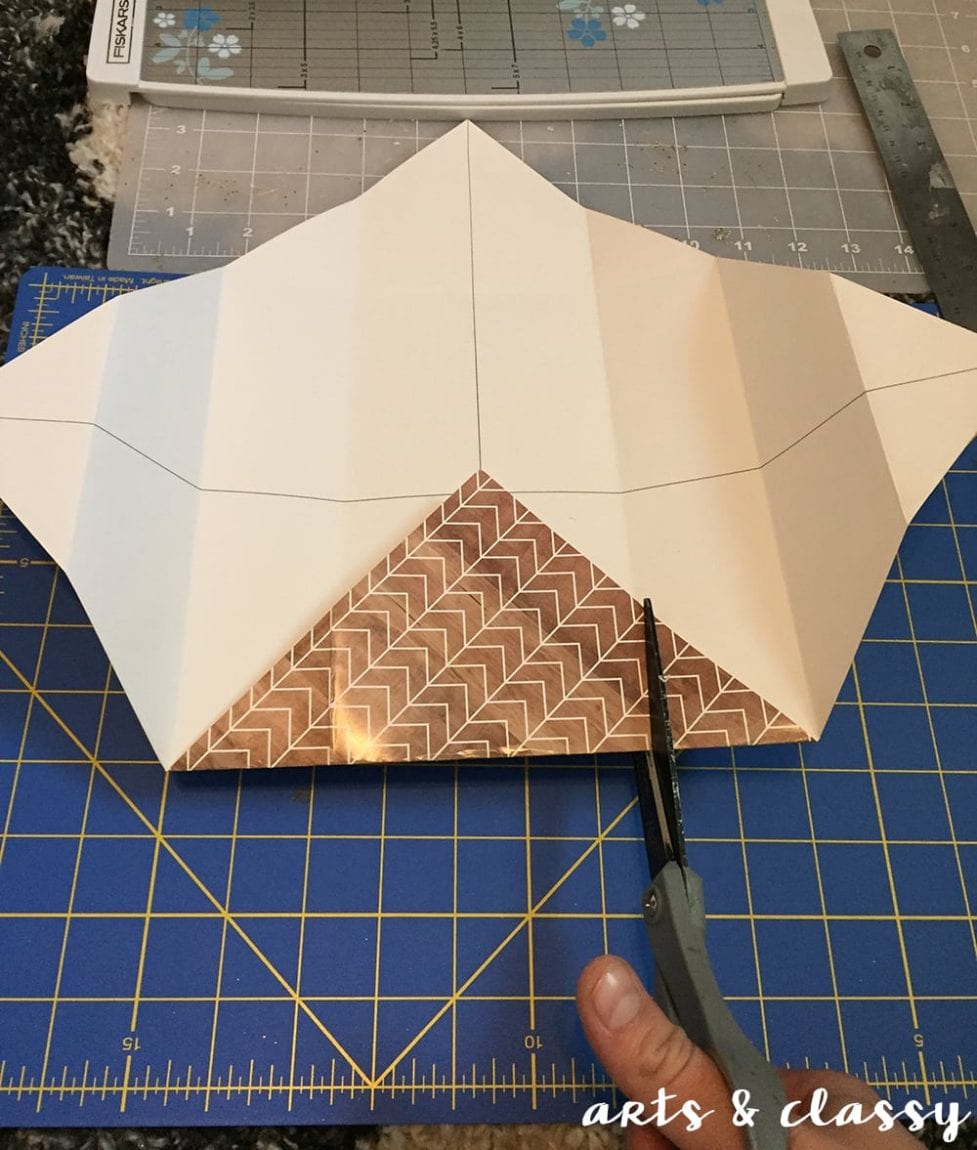 STEP 5
Unfold everything and fold the center flaps into the edge of the cut marks. Do this on both sides. This is helping to create your box base.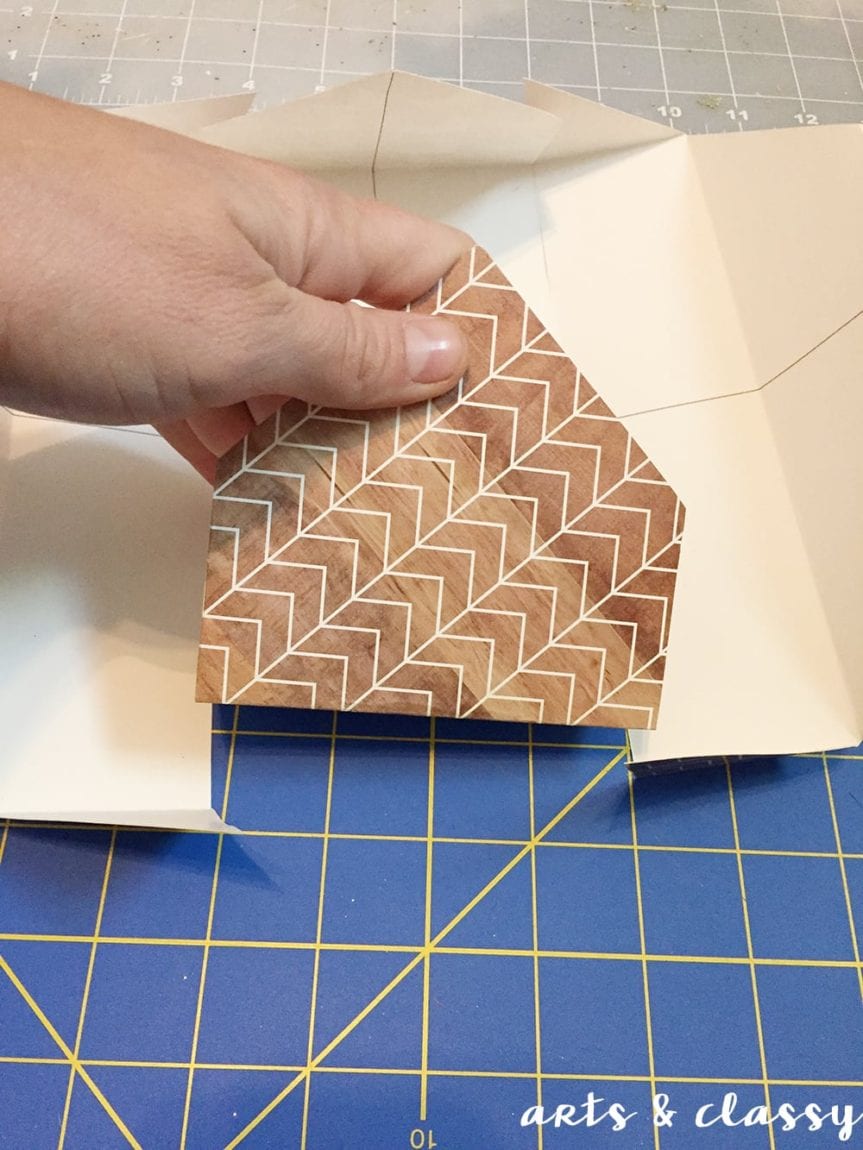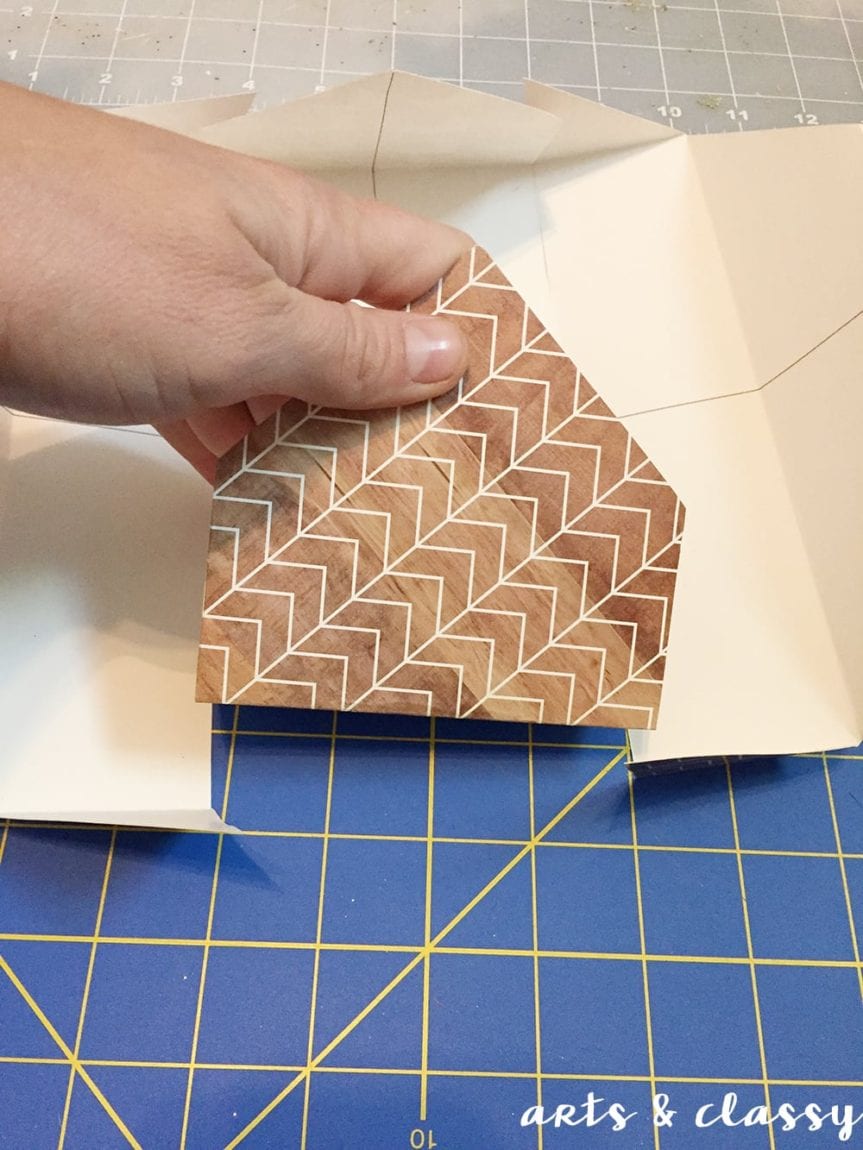 STEP 6
Now it's time to create the sides of the box. Fold 2 sides in and fold the side flaps over on each other. You will do this on the opposing side too.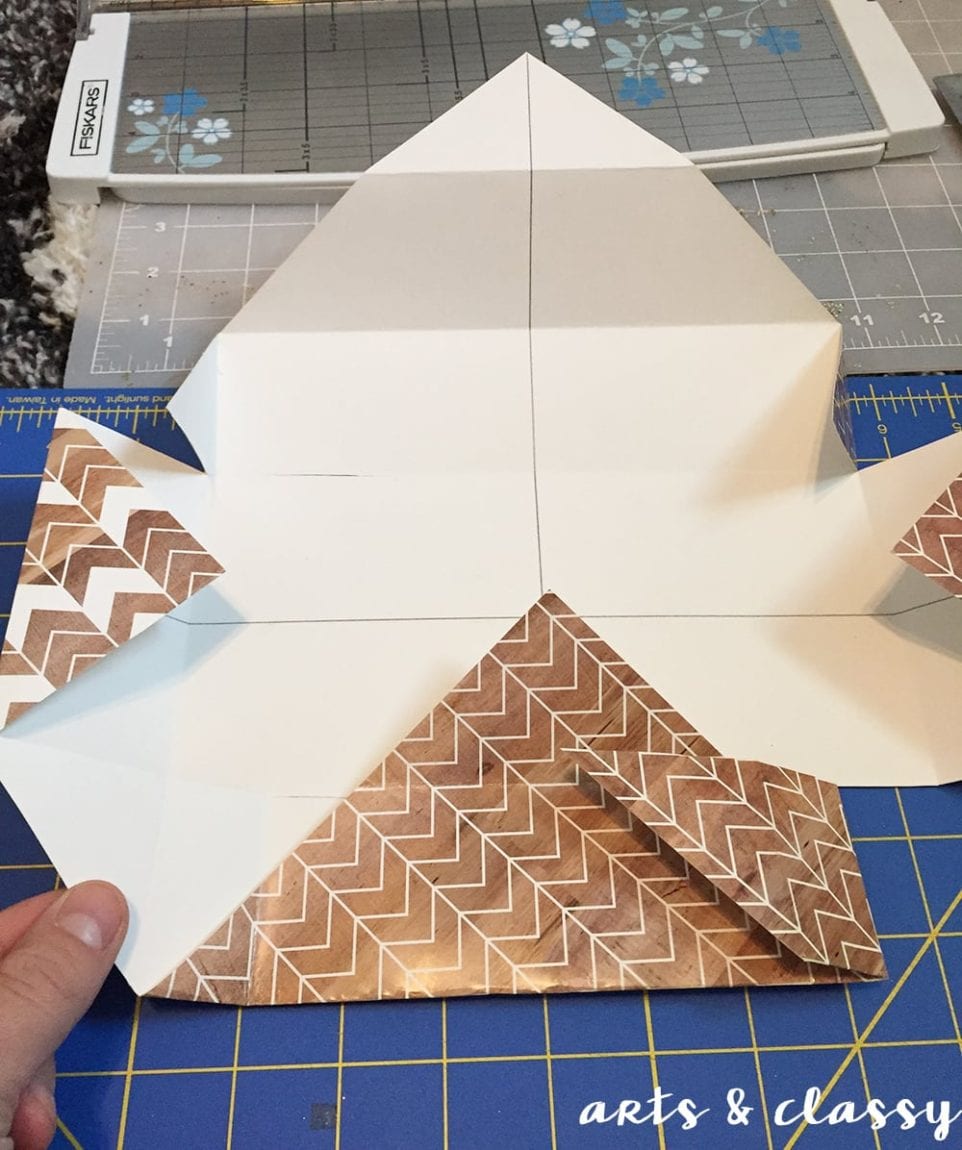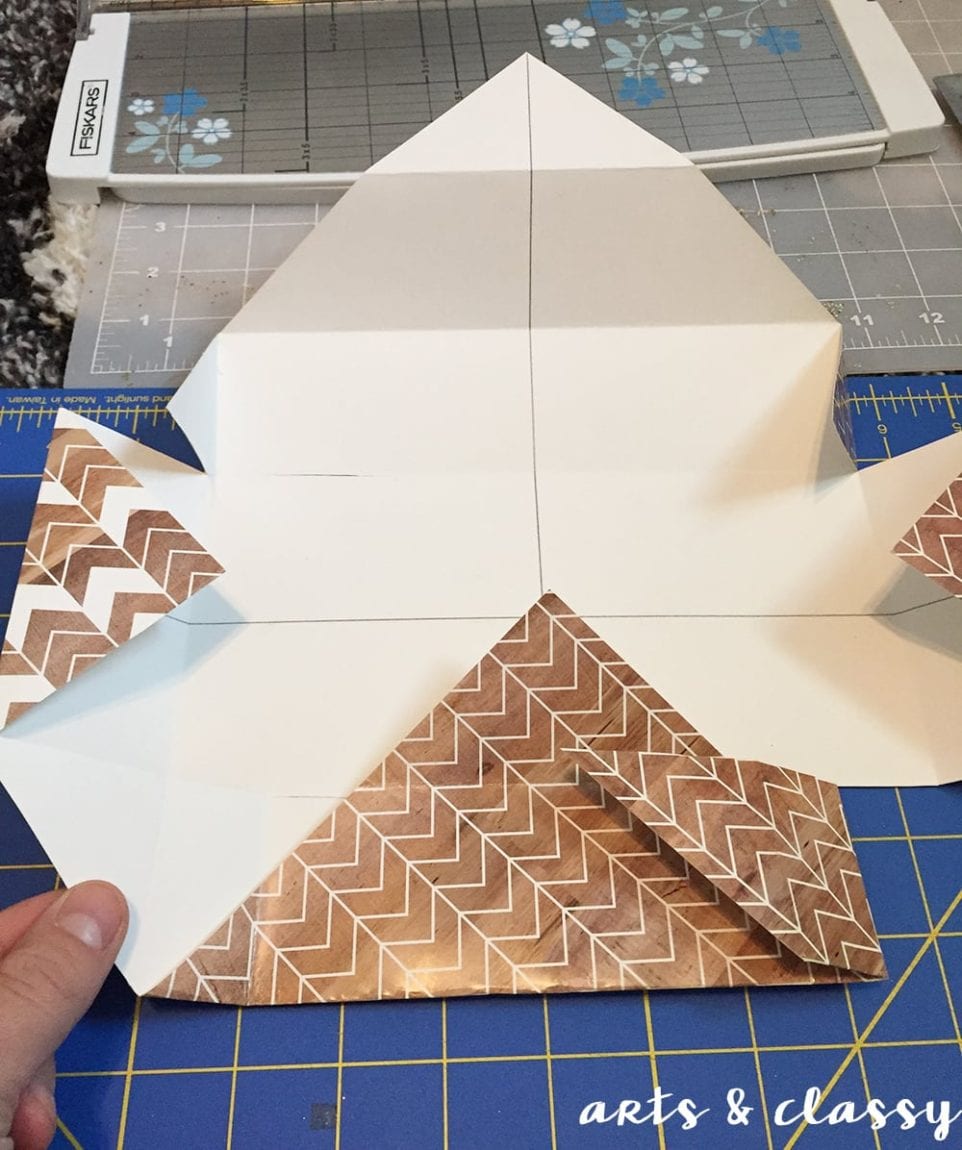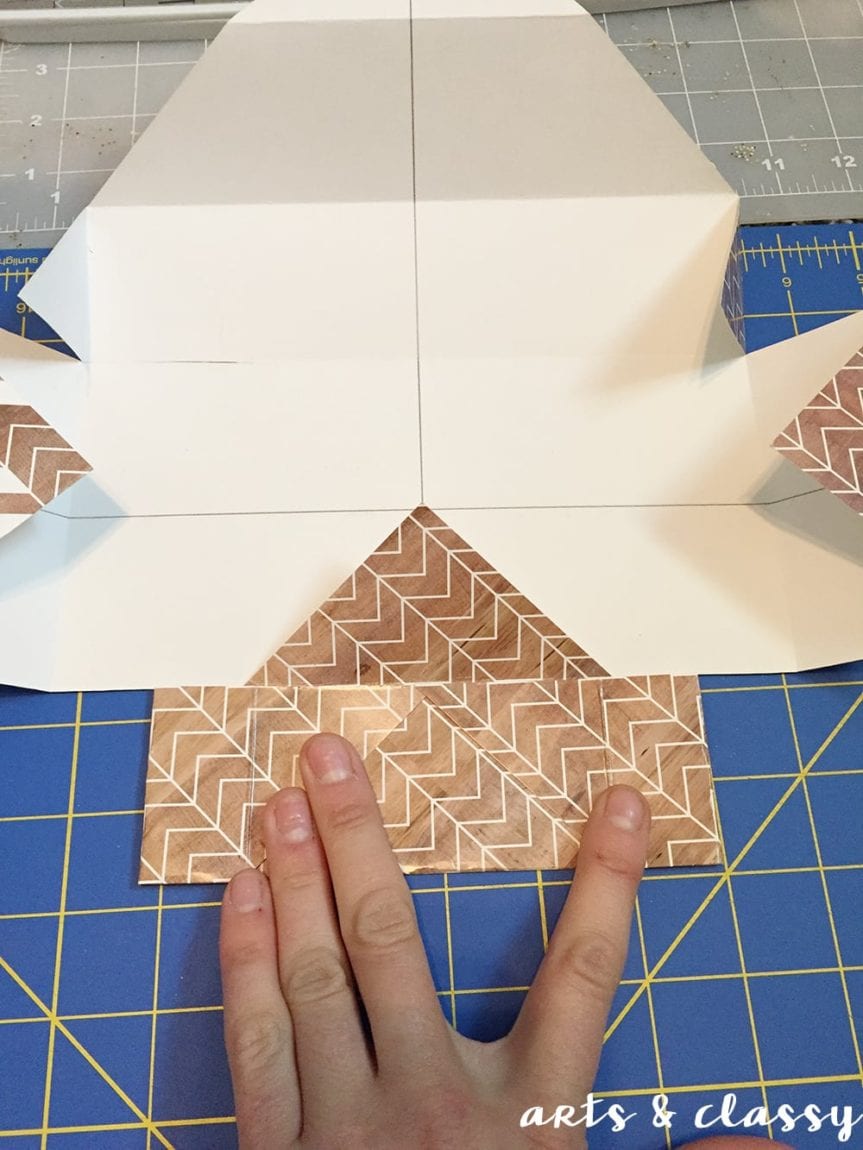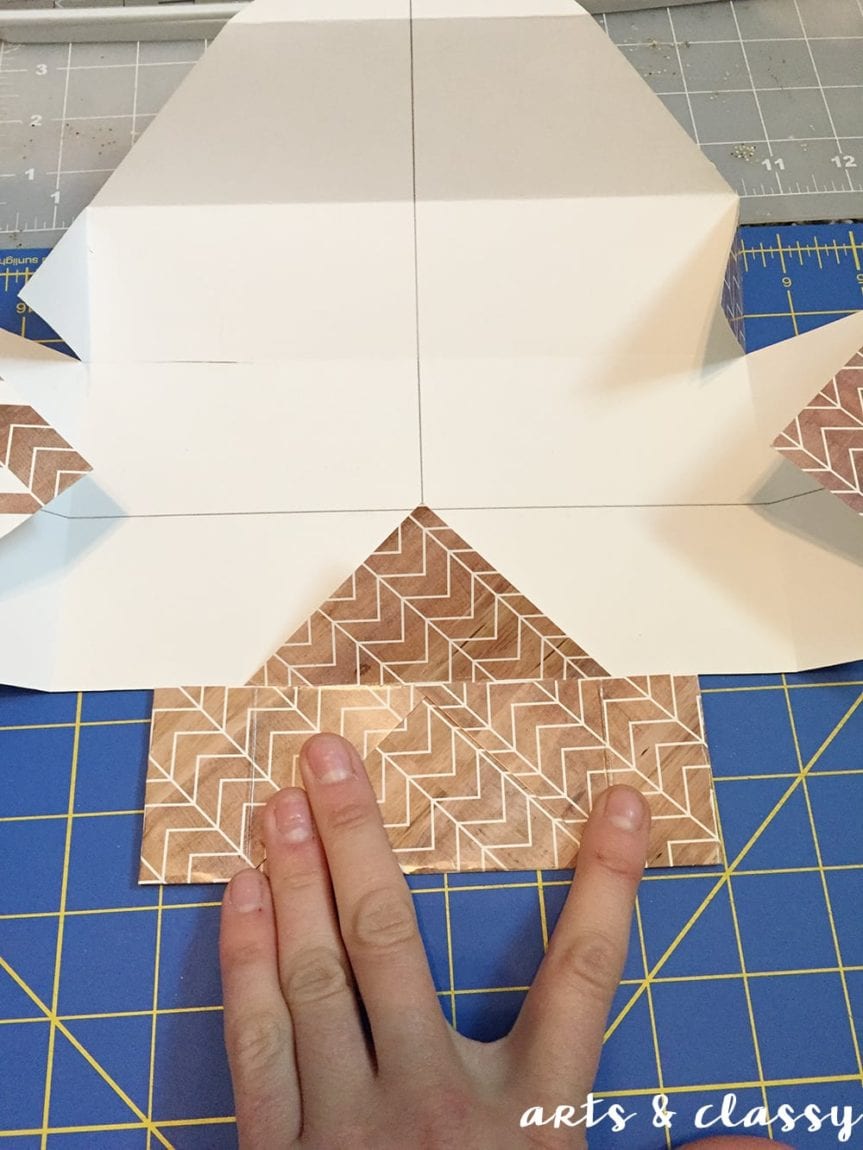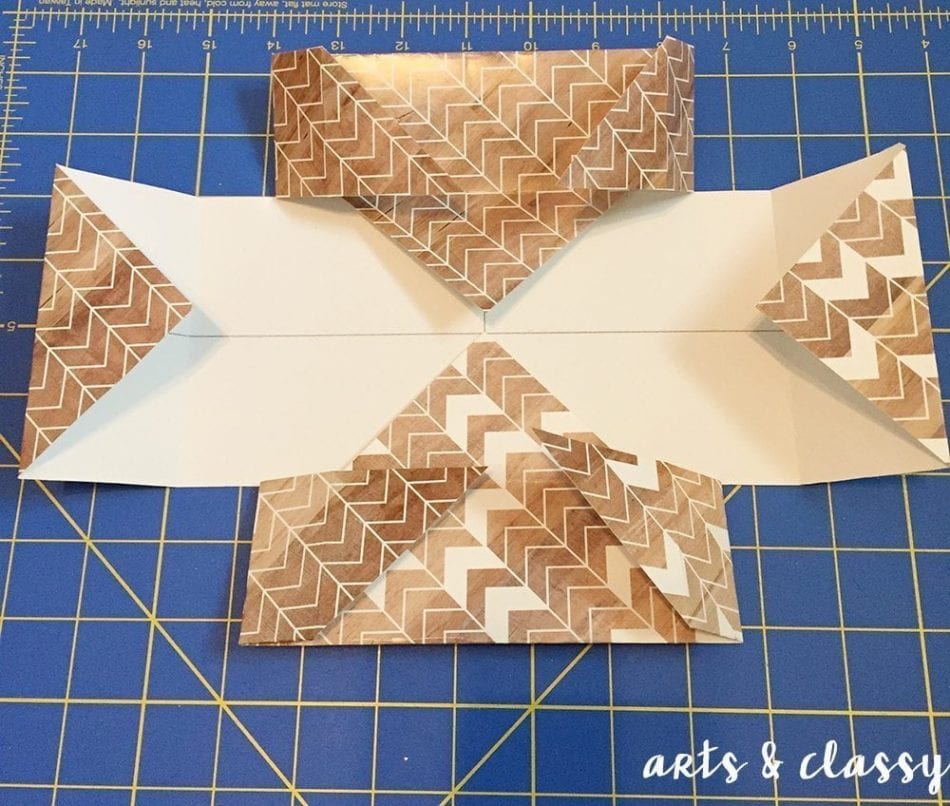 STEP 7
This is where your glue will come in handy. Serena from ThriftDiving.com used Mod Podge for a project similar to this. You can decide what you want to use. If you use Mod Podge, I recommend a paint or sponge brush.
You will glue down 2 opposing triangle shapes to the base. Then build the sides and fold the flaps over the sides and glue to the base.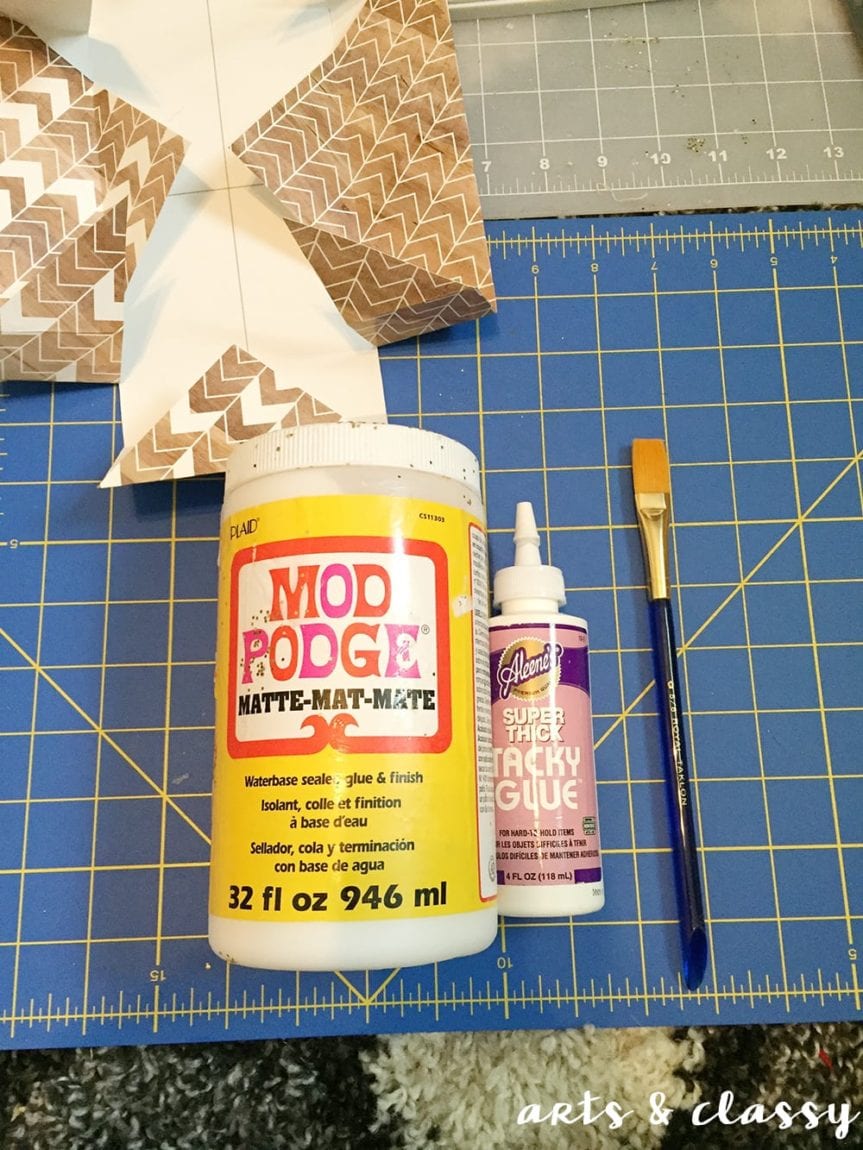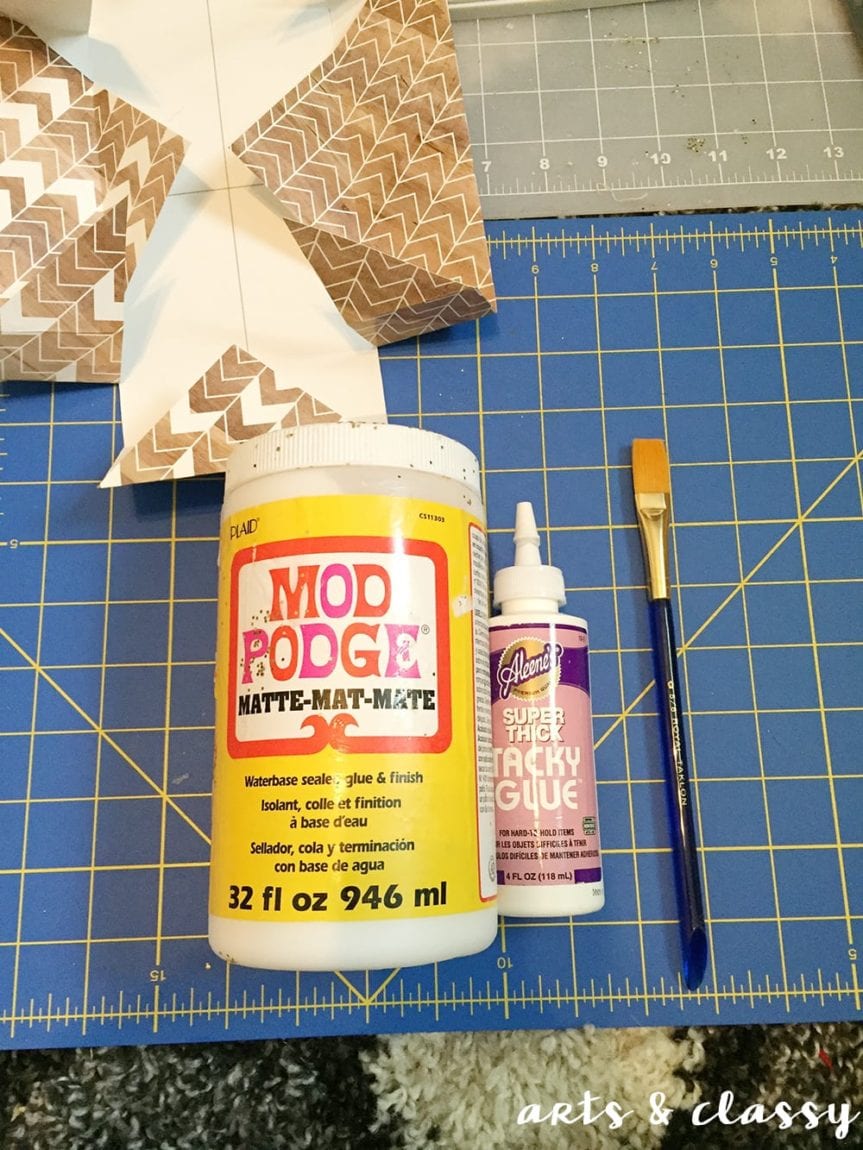 STEP 8
Ta Dah! You have a little box! Now you can make as many as you need to fill up your drawers to organize your stuff!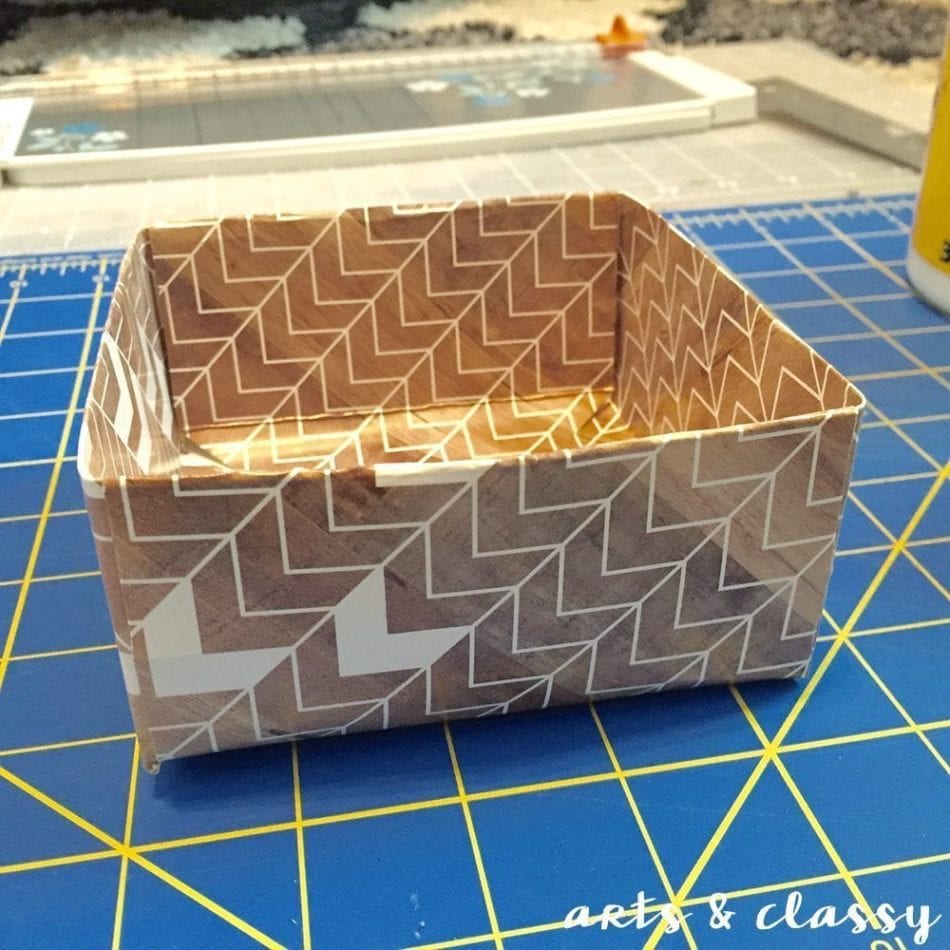 And if you want to see it in video form….
Please check out the short video below demonstrating the steps I shared above.
I really love the simplicity and ease of this project. You most likely already have these supplies in your home if you are a crafter or DIY-er by any means.
If you found this tutorial helpful please let me know in the comments below!