A ZGallerie Tray Gets a Useful Repurposing
I can not believe the month April is almost over and my #30dayflip challenge is nearing the end. I have accomplished a little so far this month and now I am in crunch mode to get it all done.
Have you seen the amazing in progress photos of the amazing participants and bloggers in this challenge? They are kicking butt and taking names. There are a couple of them that I am admiring right now. I had to share these talented ladies with you!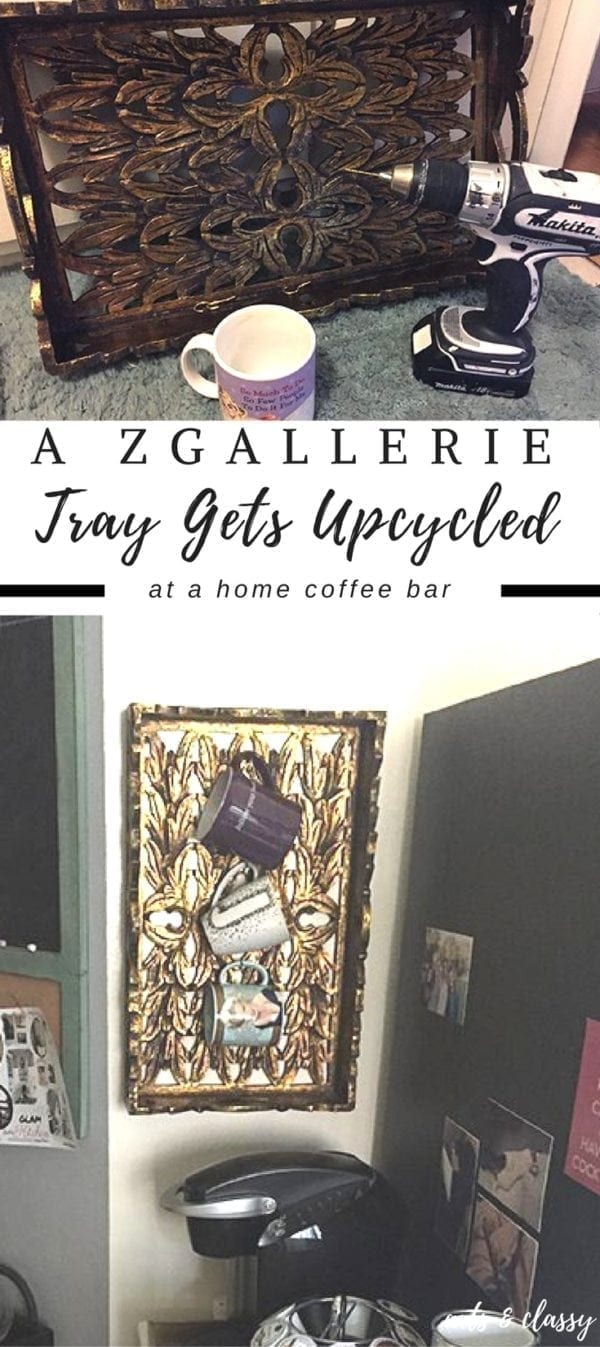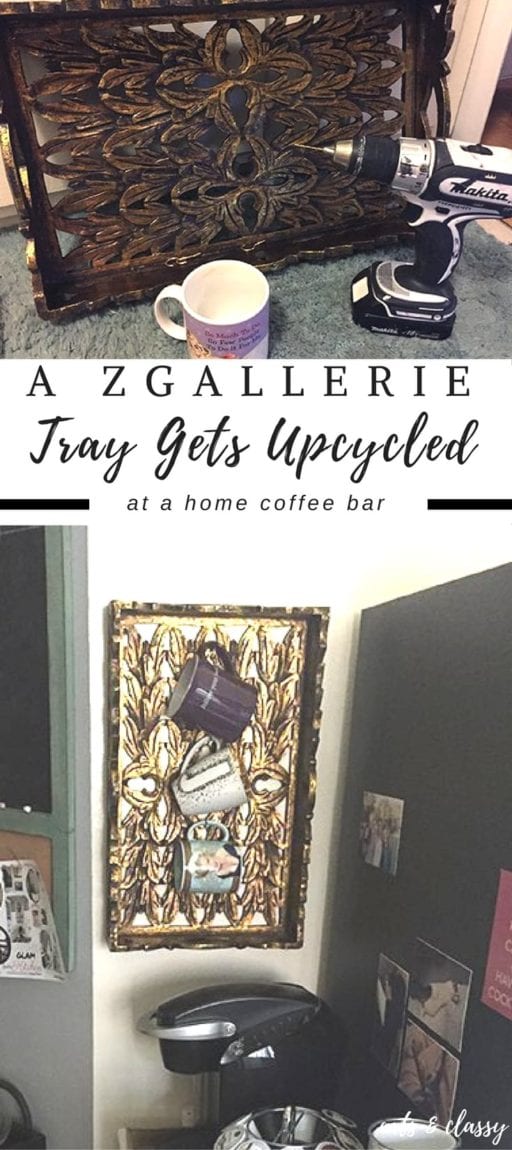 Now onto my project!
I wanted to show you all how I took a ZGallerie Tray that I had and repurposed it to "fit in" with my makeover in my rental kitchen.
This tray isn't that old. I think I purchased it within the past few years, but it really wasn't working with my coffee table of living room decor.
I had to get my creative "thinking cap" on to see how I could reuse this tray without having to get rid of it. (As a DIY-er, I wonder/worry almost every day that I am a little bit of a hoarder… but then I watch an episode of hoarders and I am okay again.) I try to purge many unnecessary belongings when I can, but if I can use something I will save money.
The supplies I used: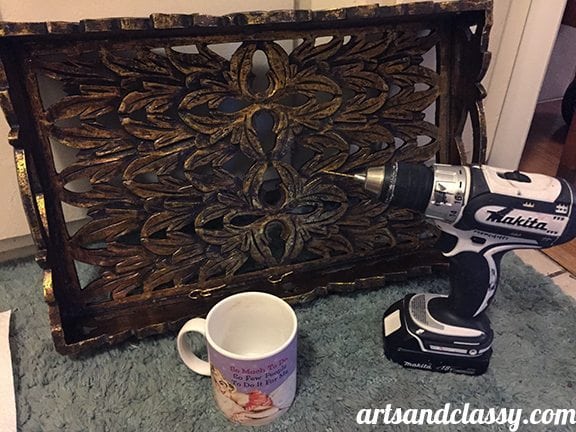 Step 1
I took my power drill and drilled 3 holes.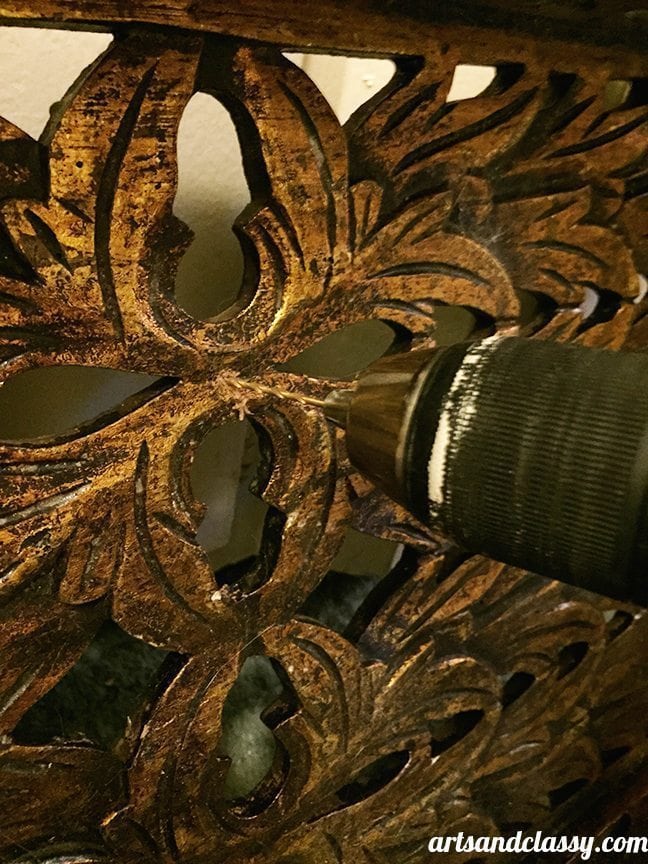 Step 2
I used the screw end of the C-hooks to secure them in the wooden tray.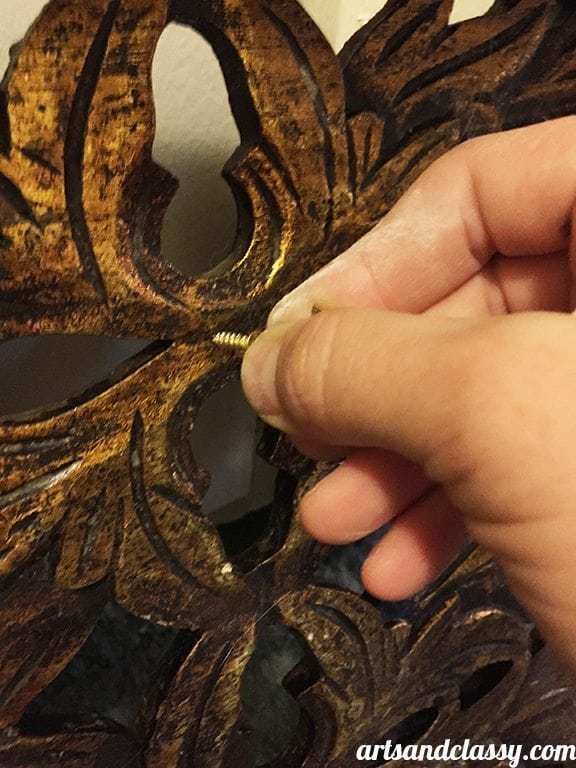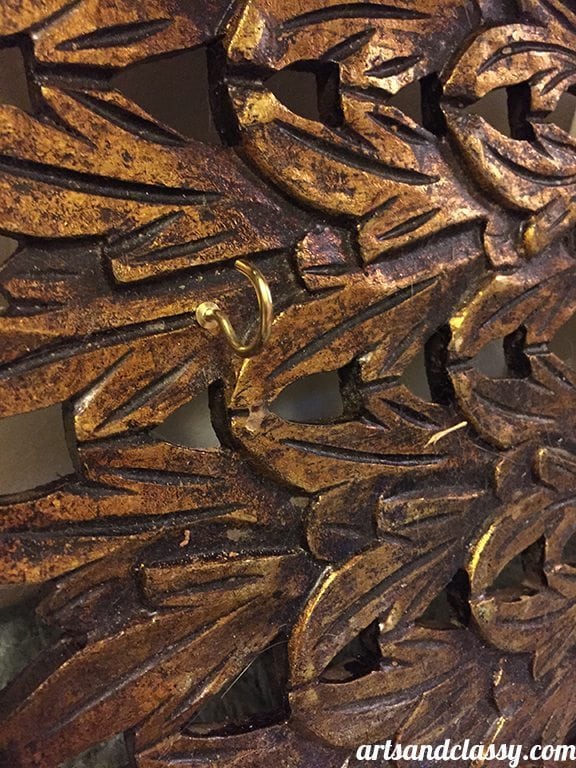 Step 3
I hung the tray vertically next to my coffee bar using my power drill and the longer screws.
Step 4
I hung my 3 coffee mugs. I wanted to keep it simple and clean. I didn't want this decorative hanger to look too crowded so 3 mugs in a straight line seemed like the best option.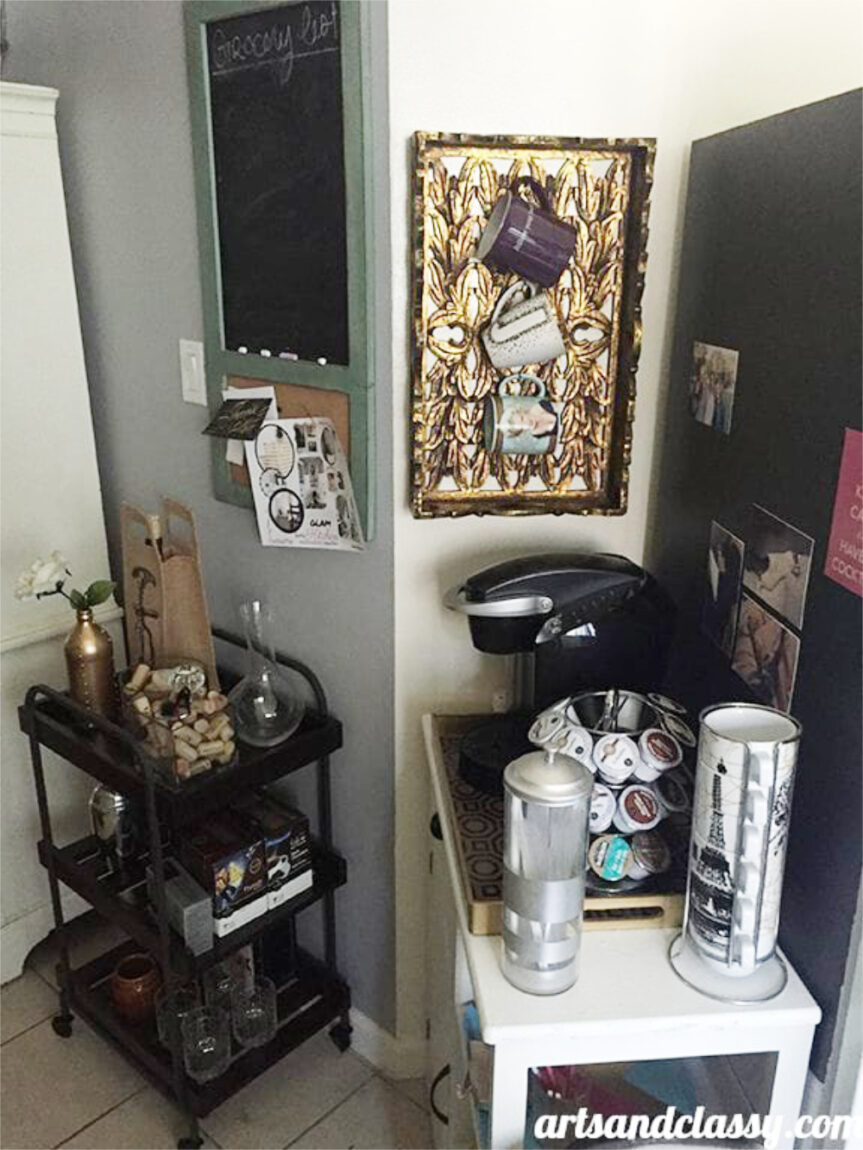 Step 5
Now I am enjoying this fabulous addition to my rental kitchen!!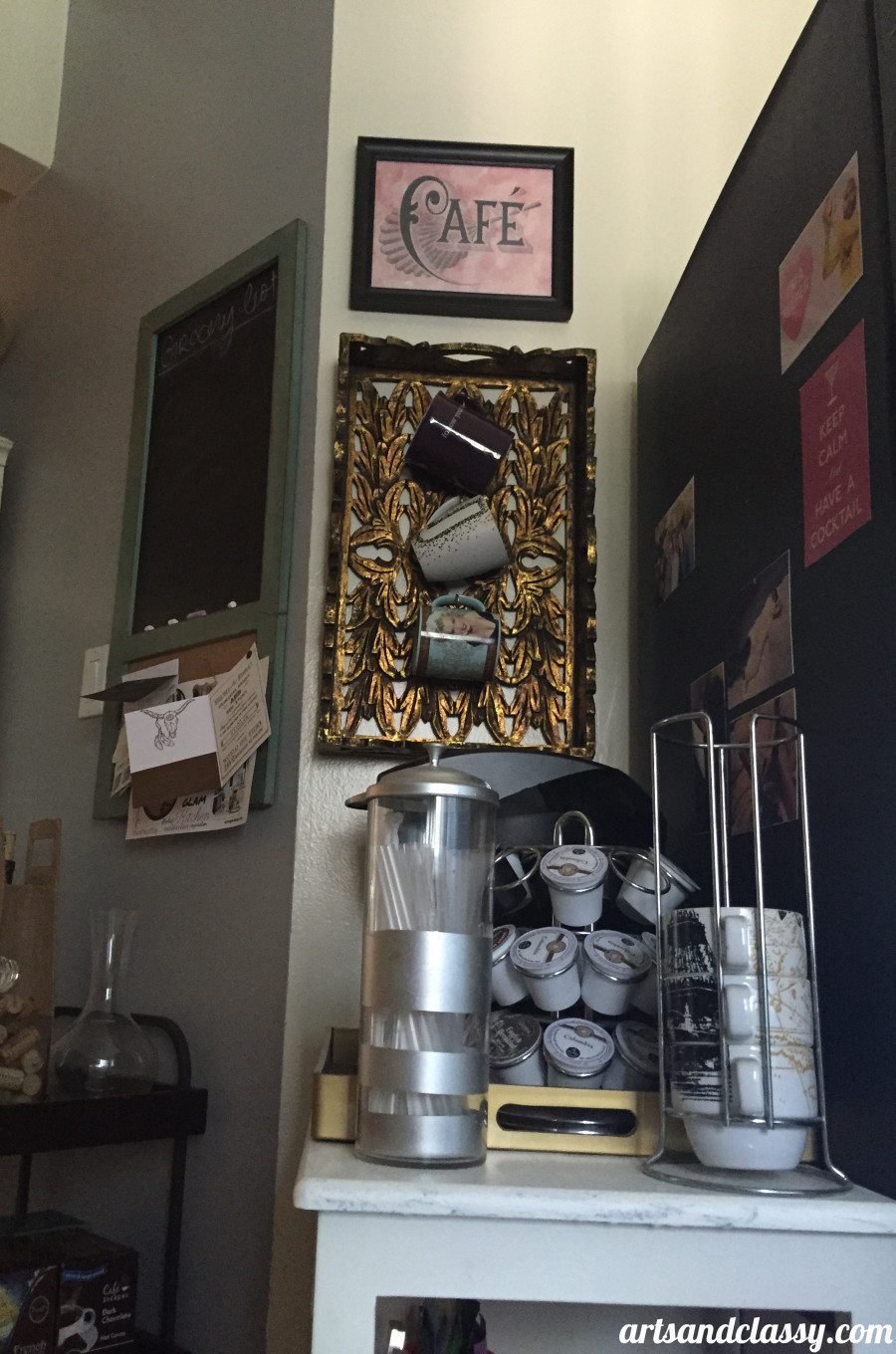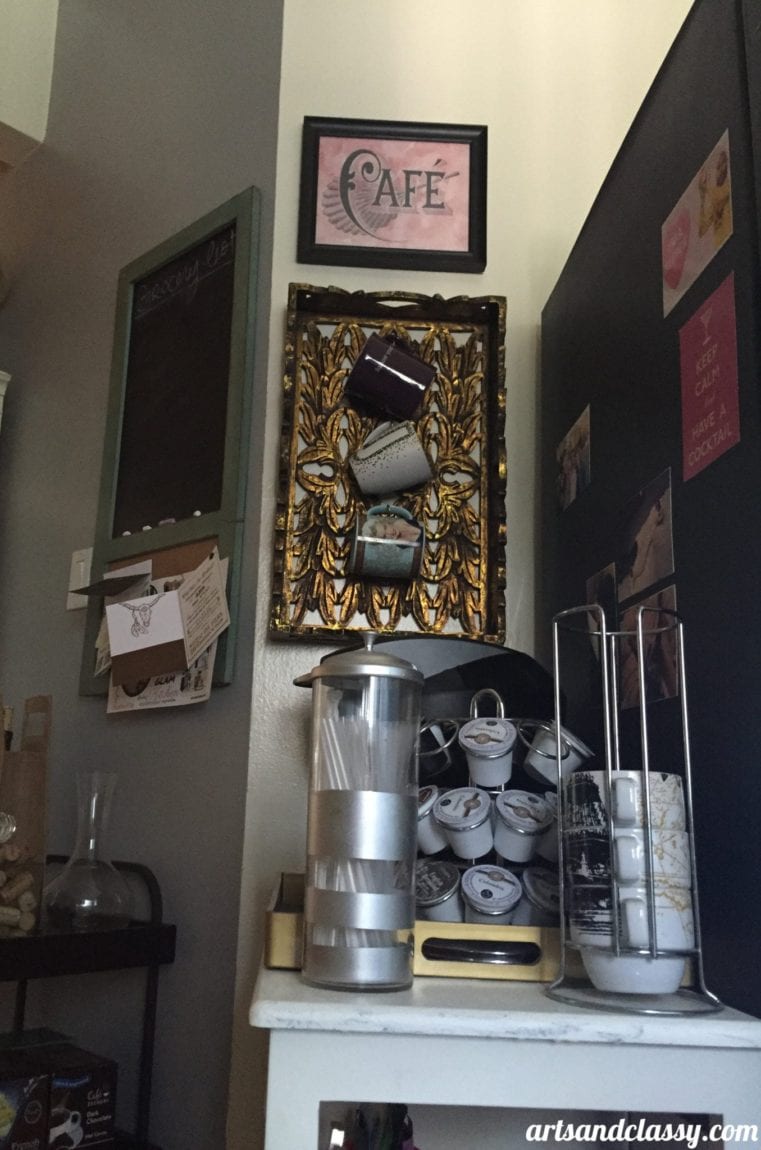 See now that wasn't such a hard project and I spent nothing on it!! I love that part.If you liked this project and you want to check the status of some other #30dayflip – ers progress… see the link up below!
If you are interested in joining one of the next challenges, please see more info at Snazzy Little Things.
If you liked this project, please share this post to your Pinterest boards.