When I can incorporate an upcycled project with my coffee, I get very excited. As a blogger, coffee courses through my veins most of the time. I am also a girl that NEEDS creamer in my coffee. During the holidays I love when brands create more festive flavors of coffee creamer!
I love the challenge of creating a fun and unique upcycled project.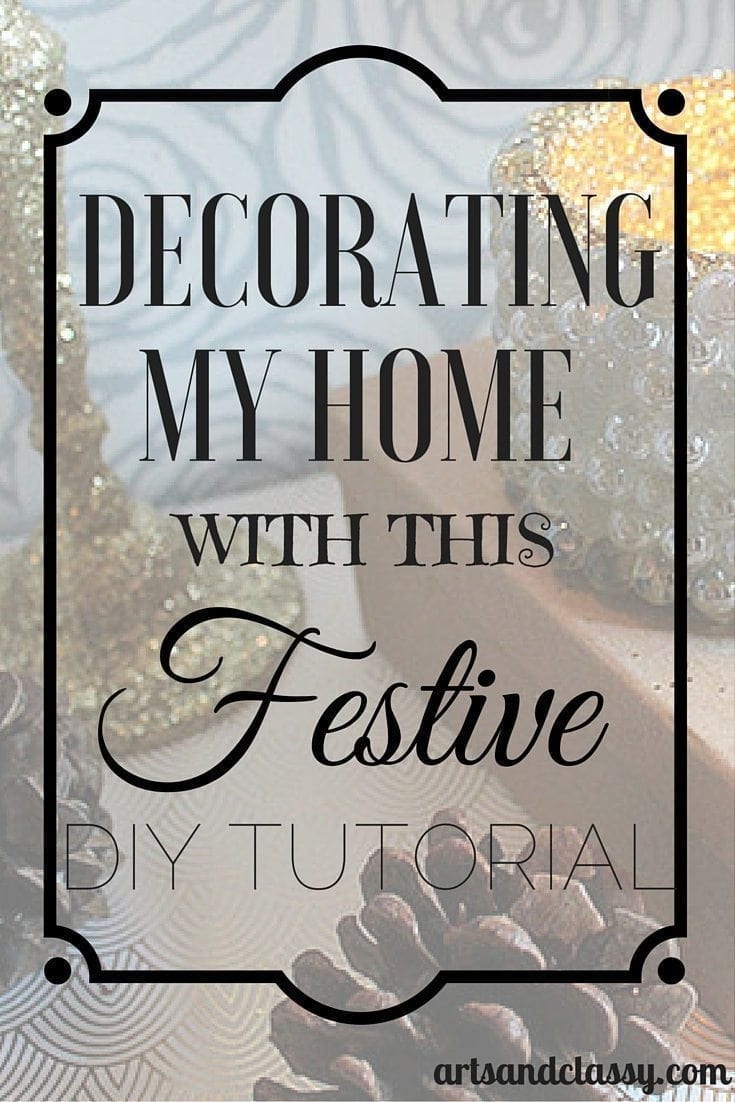 Check out International Delight coffee creamer in their new delicious festive flavors. Peppermint Mocha, White Chocolate Raspberry, & Frosted Sugar Cookie and they are available at Target!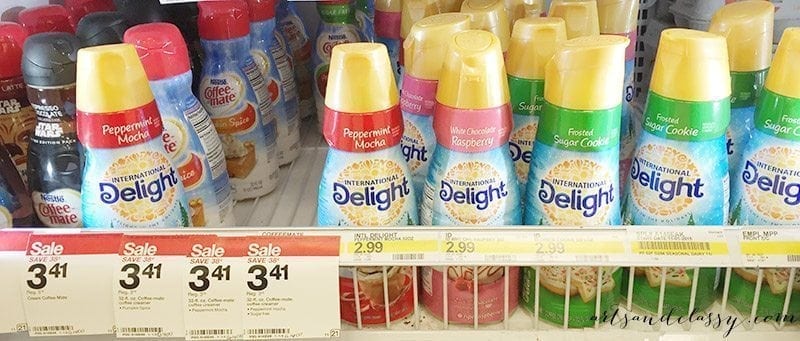 I decided it would be fun to transform the container of this creamer bottle into a beautiful upcycle project. I wanted to show you how I made this Glitzy upcycled project Candle Holder!
Supplies List – What you will need for this project:
International Design Coffee Creamer Bottle – Empty and cleaned with the wrapper removed.
Cutting Mat
Utility knife with blades
Scissors
Round Marbles – Clear
Hot Glue Gun
Hot Glue Sticks
Gold Glitter
Mod Podge – Matte Finish
Tea candles
Smaller paintbrush or foam brush
Small paper plates
Paper towels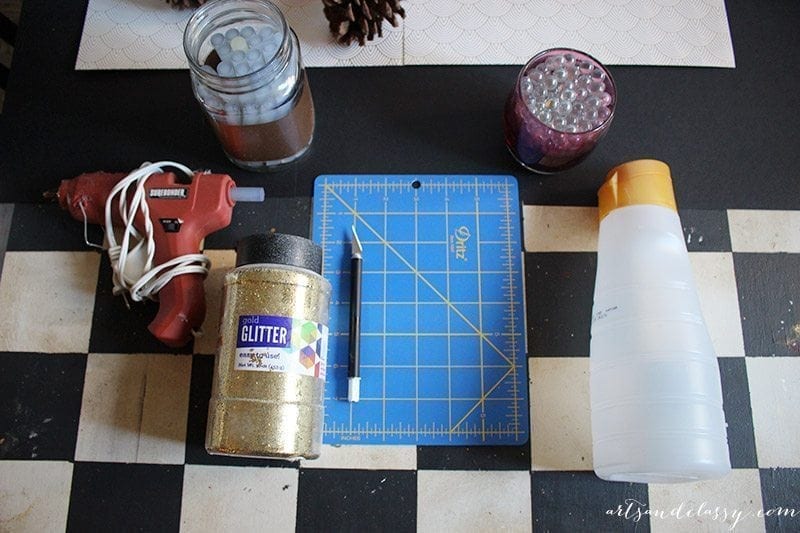 STEP 1
I removed the wrapper from the bottle after I cleaned and emptied it. I was super excited to get started with this upcycled project.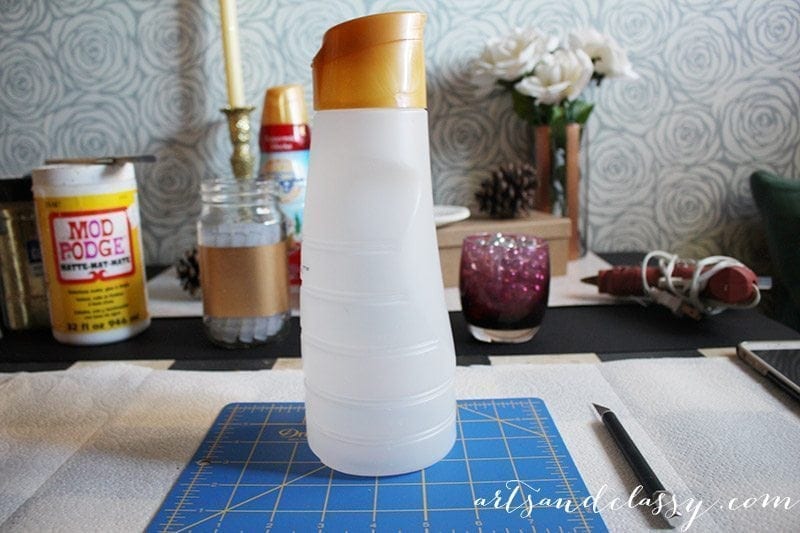 STEP 2
Then I took my scissors and blade to cut the upper half of the bottle off. I plugged in my hot glue gun at then time. I like to use paper plates under my glue gun to catch the excess glue that drips.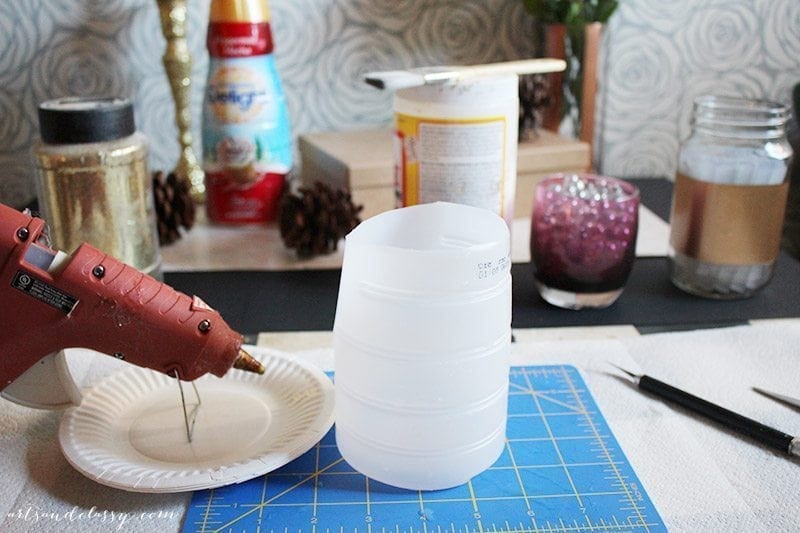 STEP 3
I began hot gluing my marbles. I began at the bottom. I wanted to use all the marbles I could to create a cute little candle holder.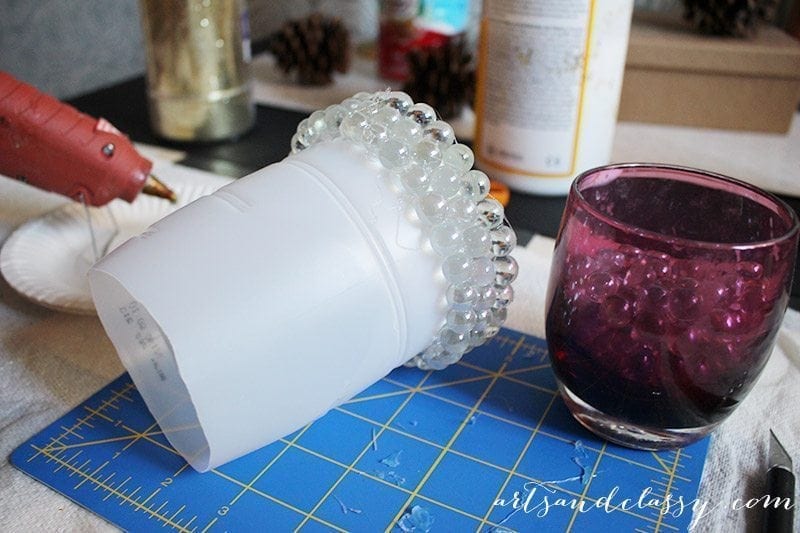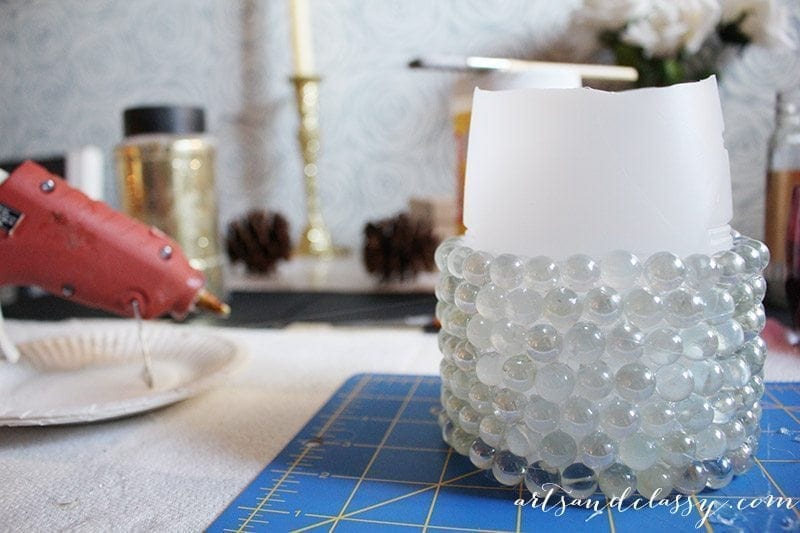 STEP 4
Once I used up my marbles, I cut off the excess plastic container. Now I need to glitter up this candleholder!
I took my brush, mod podge, and glitter to decoupage the glitter to the interior of the holder. I really wanted to create an interior that popped. I thought would look nice when lit up at night!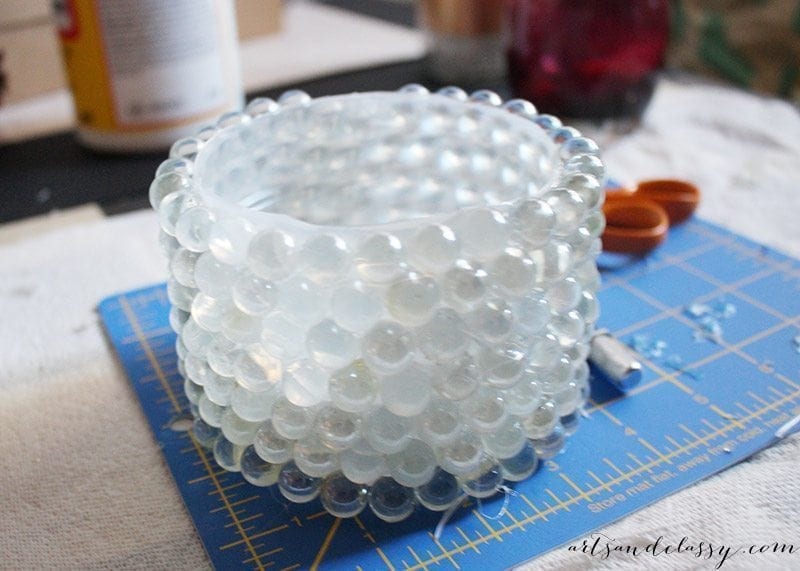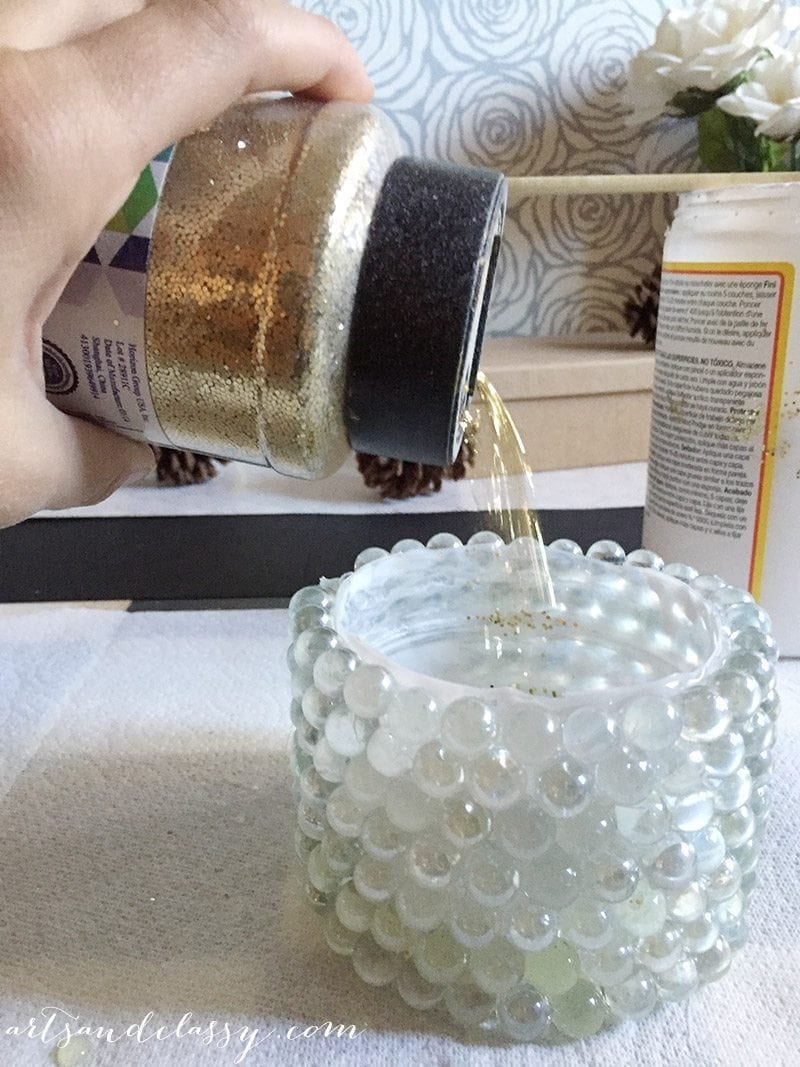 After a couple of layers of glitter and glue, I had enough coverage and no glitter flying all over the place.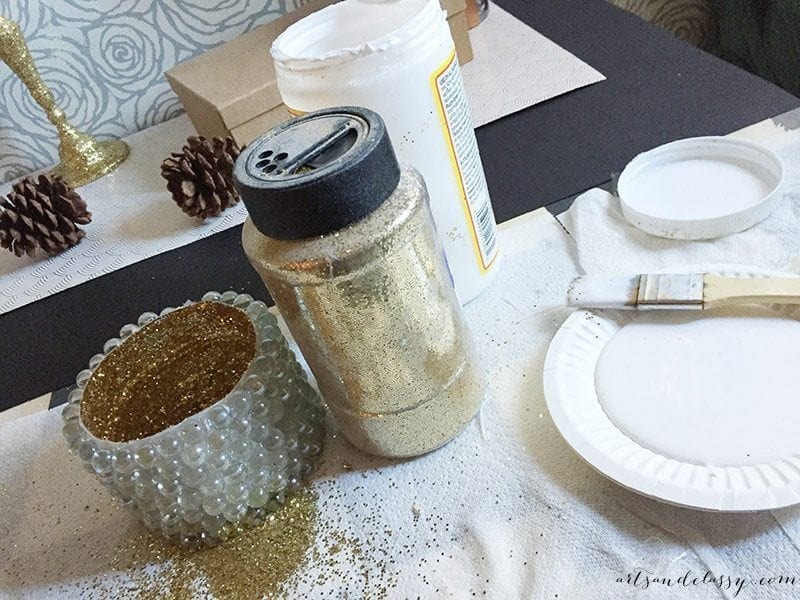 STEP 5
Insert tea light candle and light it! Now I have a cute candle holder for the holidays to add some ambient lighting and a little sparkle.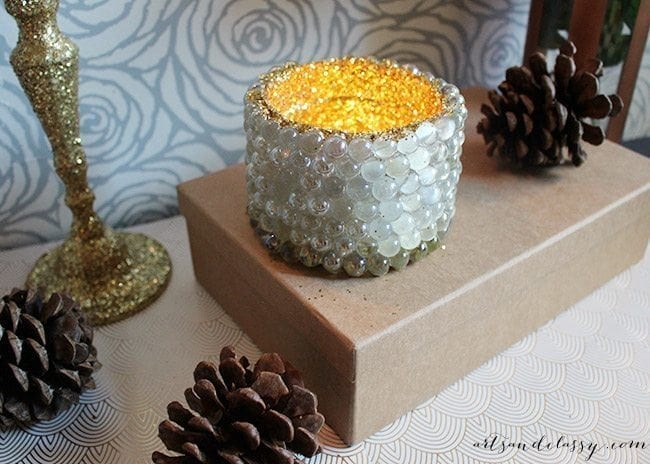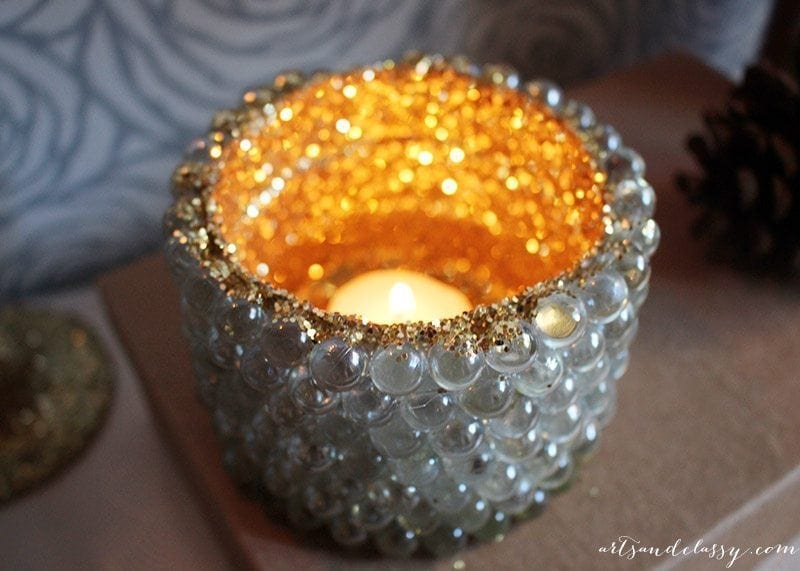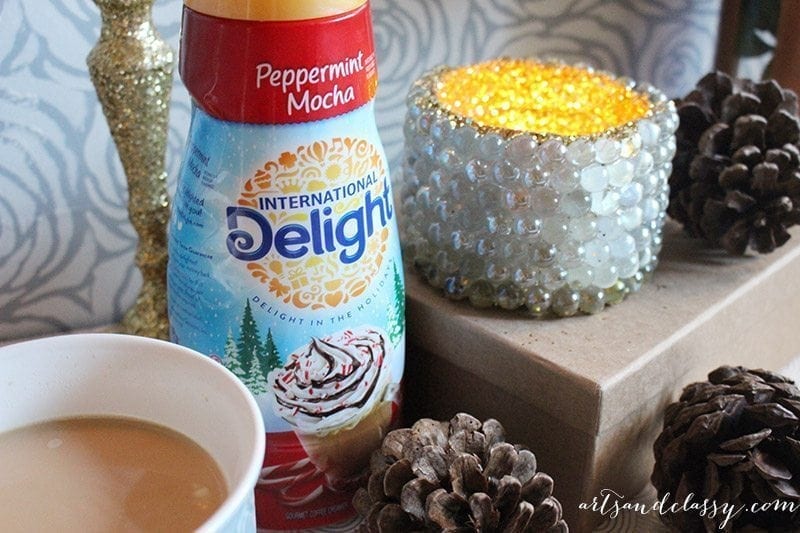 You can find these products at Target, and the Cartwheel app can help you save money on your festive finds.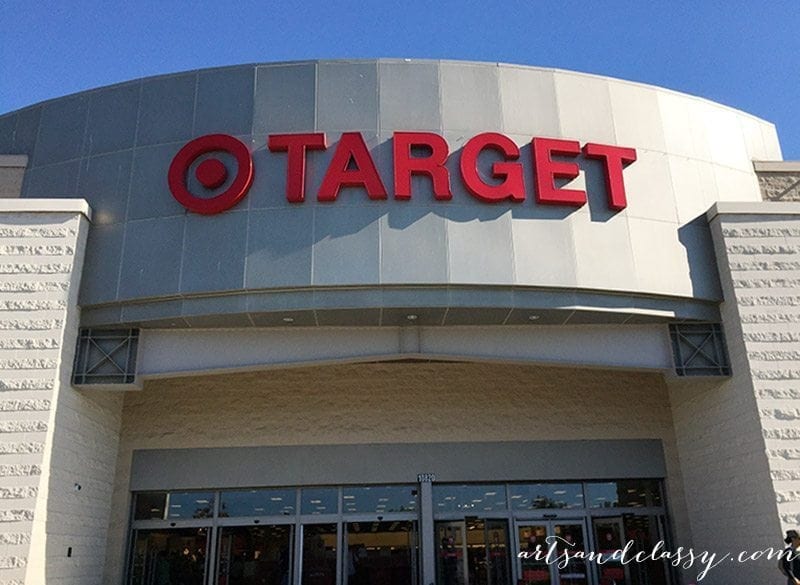 I hope you enjoyed this cute little upcycled project! I encourage you to try making one yourself!
If you like this project, you will also like: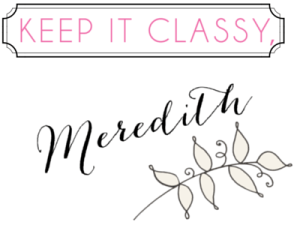 *This is a sponsored conversation written by me on behalf of WhiteWave Foods. The opinions and text are all mine.