[disclaim]This shop has been compensated by Collective Bias, Inc. and its advertiser. All opinions are mine alone. #LoveAmericanHome #CollectiveBias[/disclaim]
I love showing my friends and family that I love them and I am thinking of them frequently! However, I am a girl on a budget. I like to stay within a certain dollar amount when I am gifting so I don't make myself go broke during the Holidays. Been there. Done That. I am going to show you how to give an awesome gift on a budget.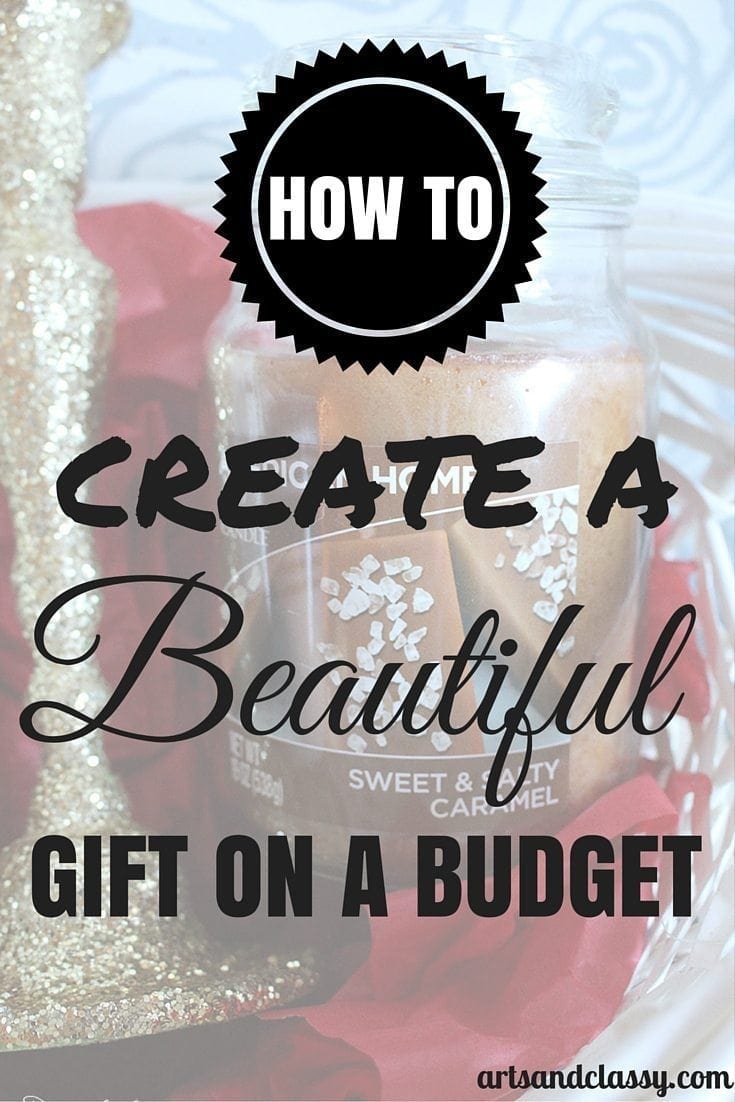 I like to venture to my local Walmart to shop for my theme for gifts this year, which will be gift baskets for my loved ones. What is one thing most people love? Especially during the holidays? CANDLES!!! Especially the fragrance good ones from American Home™ by Yankee Candle® brand. This collection is sold exclusively at Walmart or the Walmart Assortments Page.
I want to teach to today, how to come up with cute gift baskets to stay within your budget. Mine include a couple of DIY Projects.
STEP 2 – PURCHASE SUPPLIES FOR BASKET
American Home™ by Yankee Candle® brand – They are found in the Home Decor Section of the Store. You can shop the Walmart assortment page to see all the fragrances they have. 
Gift Basket
Tissue Paper – I chose red, green, and white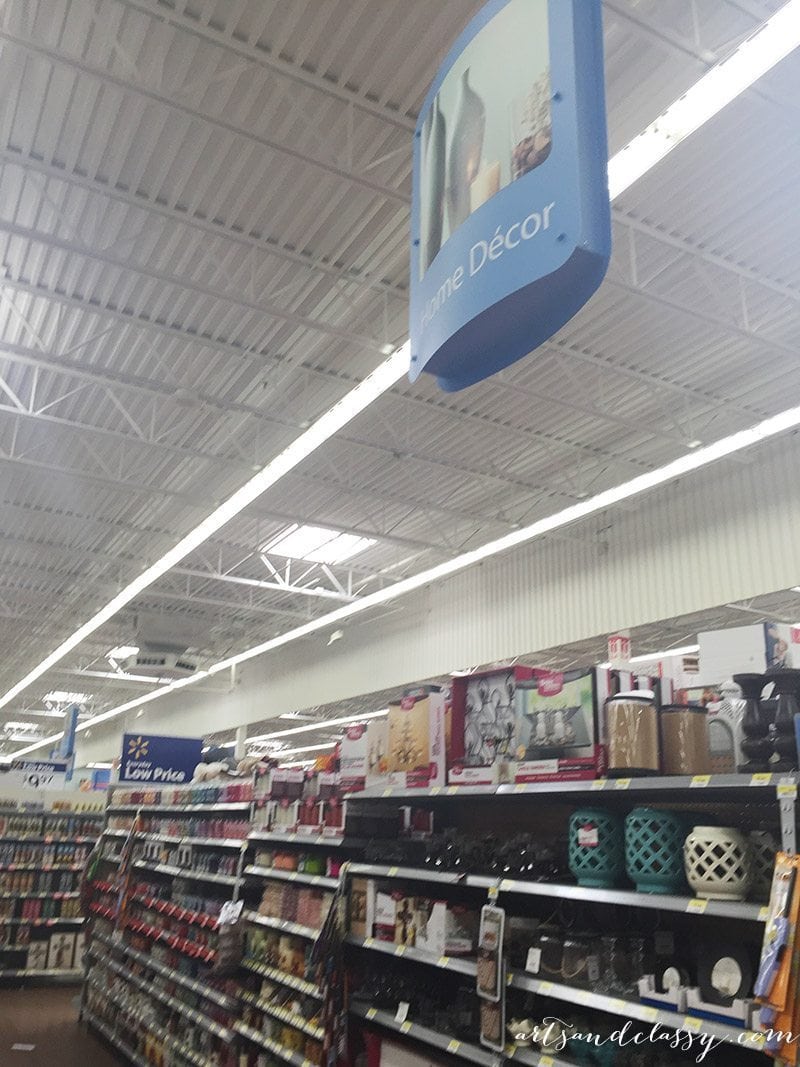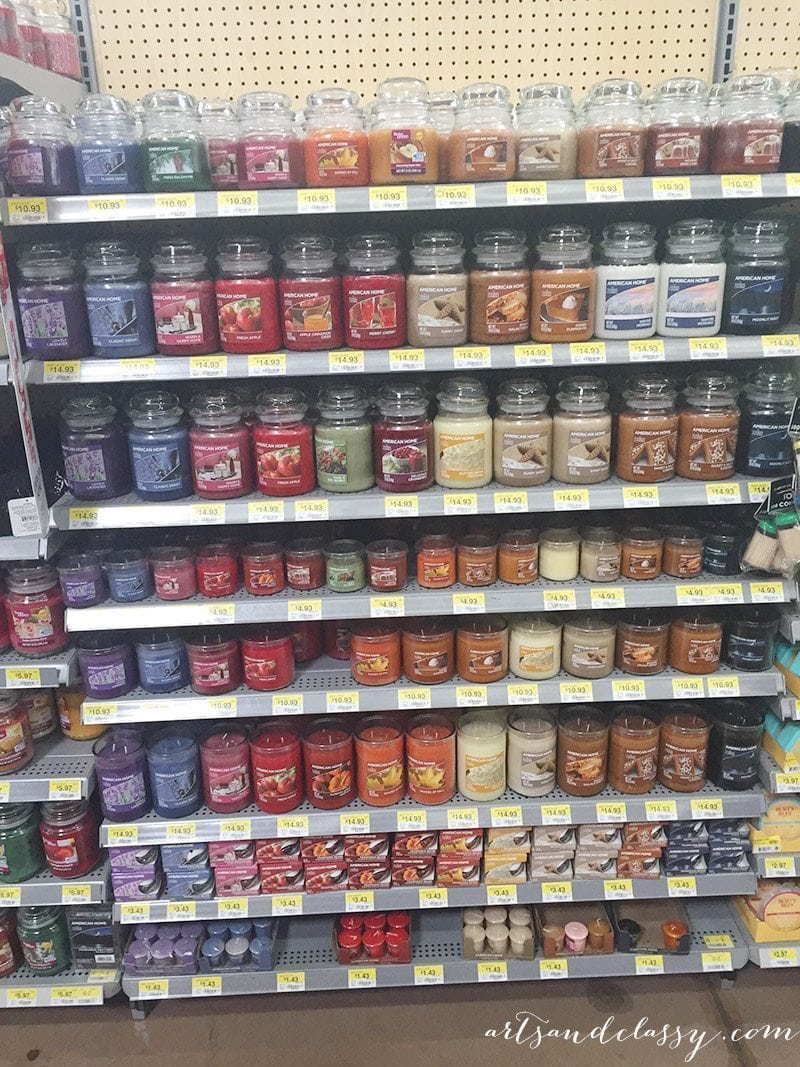 STEP 3 – START PUTTING TOGETHER YOUR BASKETS
My first gift basket is for some of my close friends that just recently moved back to the Los Angeles Area. I thought this would be a great opportunity to welcome them back with some decor to display around their home, an angel ornament (that I made) for their tree. I also included two American Home™ by Yankee Candle® brand in Moonlit Night & Warm and Happy Home fragrances for them to burn in their new home.
Nothing is better than of burning candles with a heavenly fragrance when you are relaxing at home.
For the DIY project in this basket, I used:
Twine
Red yarn
3 wine bottles
ModPodge
Hot Glue Gun
Glue Sticks
Gloves – to keep your hands from getting gross from the mod podge.
Fake Pearls (To help spell out JOY on the bottles)
Embellishment for fabric. (The "O" for Joy)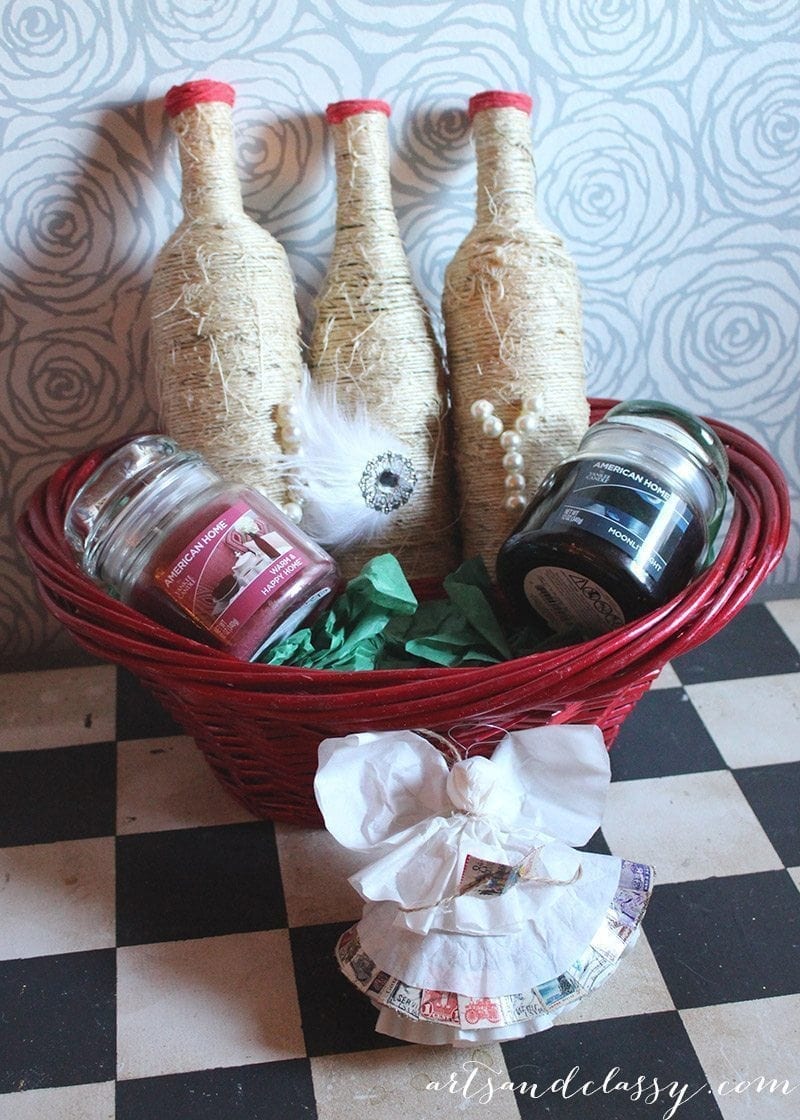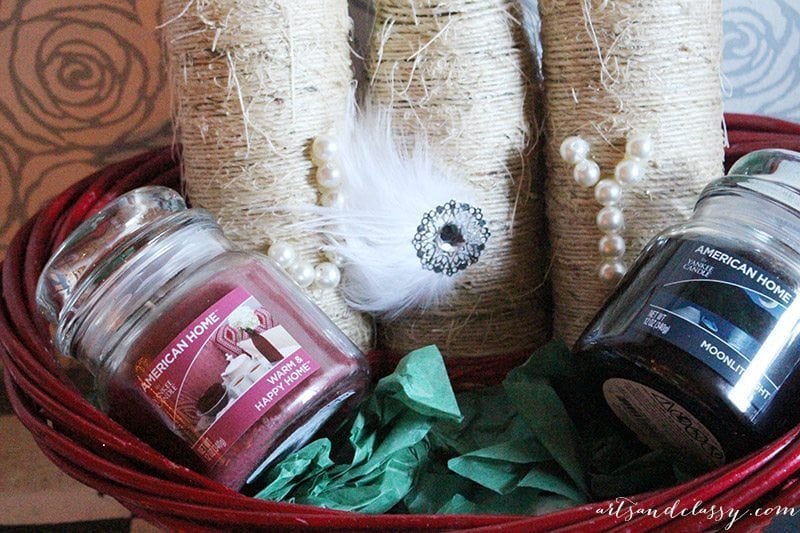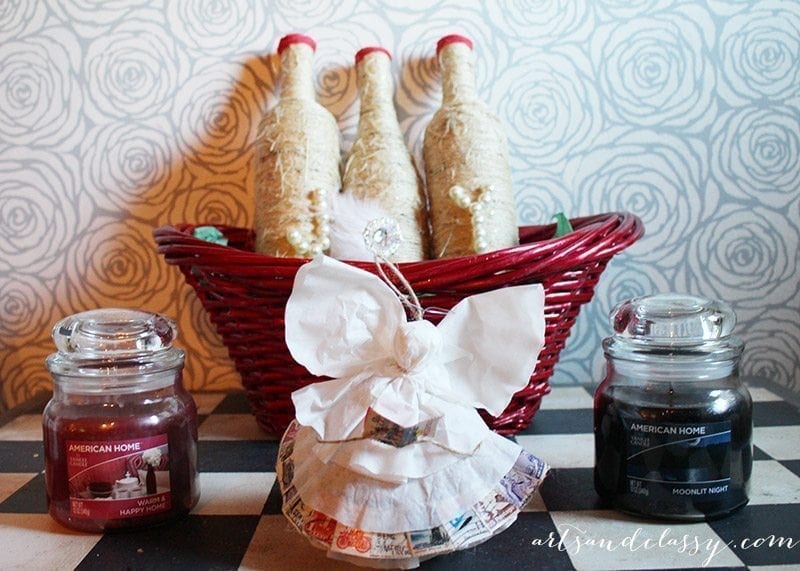 For basket number two, I wanted to gift some fun decor to one of my besties! My friend loves coffee, candles, and eclectic decor. She has a very interesting style and mixes decor in her home that you would never think would go together.
Somehow she makes is look super easy. I thought gifting her some cool vintage-y looking glam decor would excite her.
The did two DIY Projects for this basket and it includes:
Gold glitter (I had this in stock)
Mod podge (I had this in stock)
A vintage candle stick (I purchased this at thrift store years ago)
Paper mache' skull (I purchased this at a craft store for about $2)
Foam brush (I had this in stock)
I decided I wanted to give her some eclectic glam decor, coffee, coffee mug, and a "Sweet & Salty Caramel"  American Home™ by Yankee Candle® brand for her gift basket!
Try to use what you have to create some amazing presents. If you are a crafter like me, this will be easy.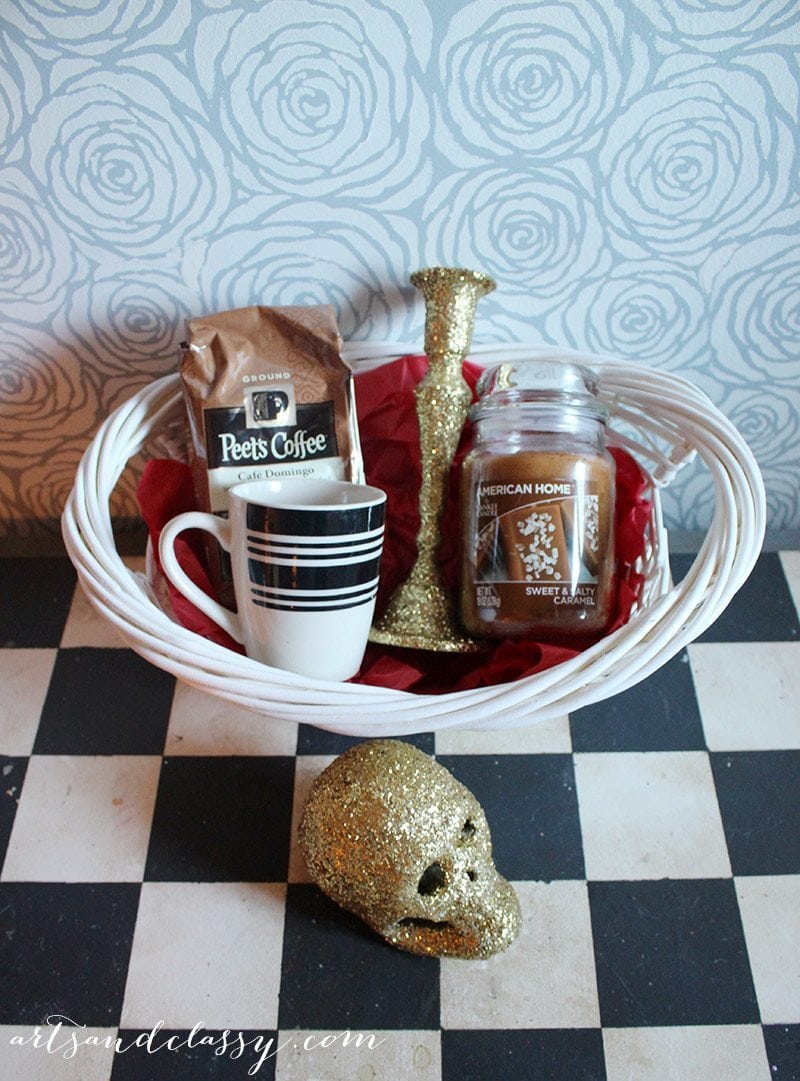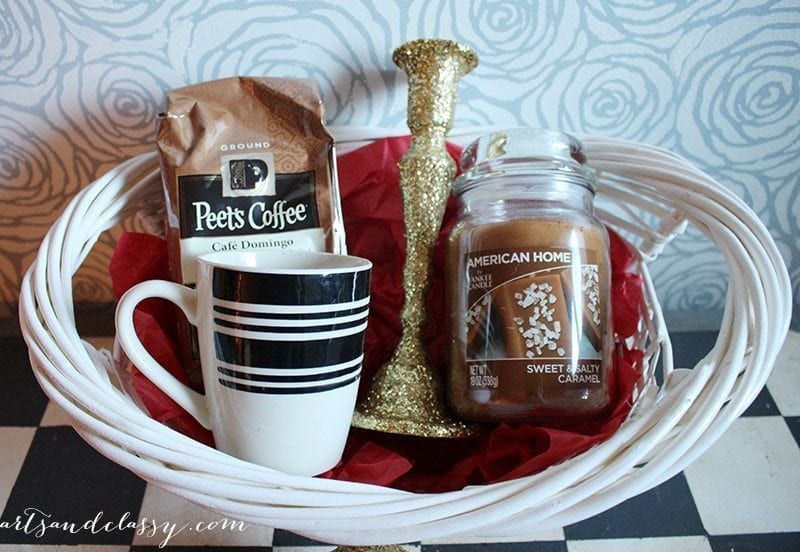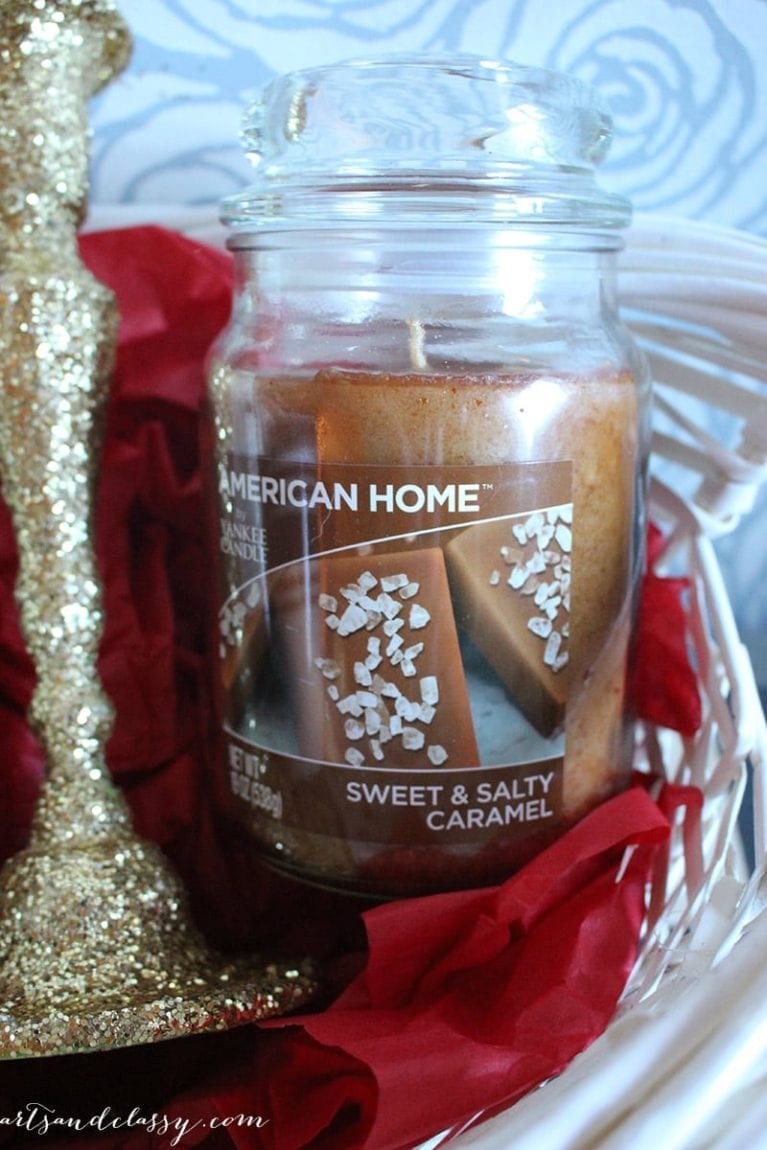 STEP 4 – WRAP UP YOUR GIFT BASKETS TO GIVE YOUR GIFT
I am going to be using a clear wrap to make these baskets look finished and polished as the holidays grow nearer and nearer.
Let me know what you think of this gift idea in the comments below and don't forget to check out American Home™ collection by Yankee Candle® brand at Walmart today or the Walmart Assortment Page.