This is a sponsored post written by me on behalf of Lennox® for IZEA. All opinions are 100% mine.
I am so so happy that I live in Los Angeles! Having the opportunity to attend the event like the one I did this past Friday was memorable. My beautiful sister met me Friday evening in Downtown LA at The Container Yard. Lennox® was the official partner of the event. We checked in VIP to The Degrees of Perfect Art Exhibition, which was a collaboration between street artists and engineers. Never has an exhibition like this been done before.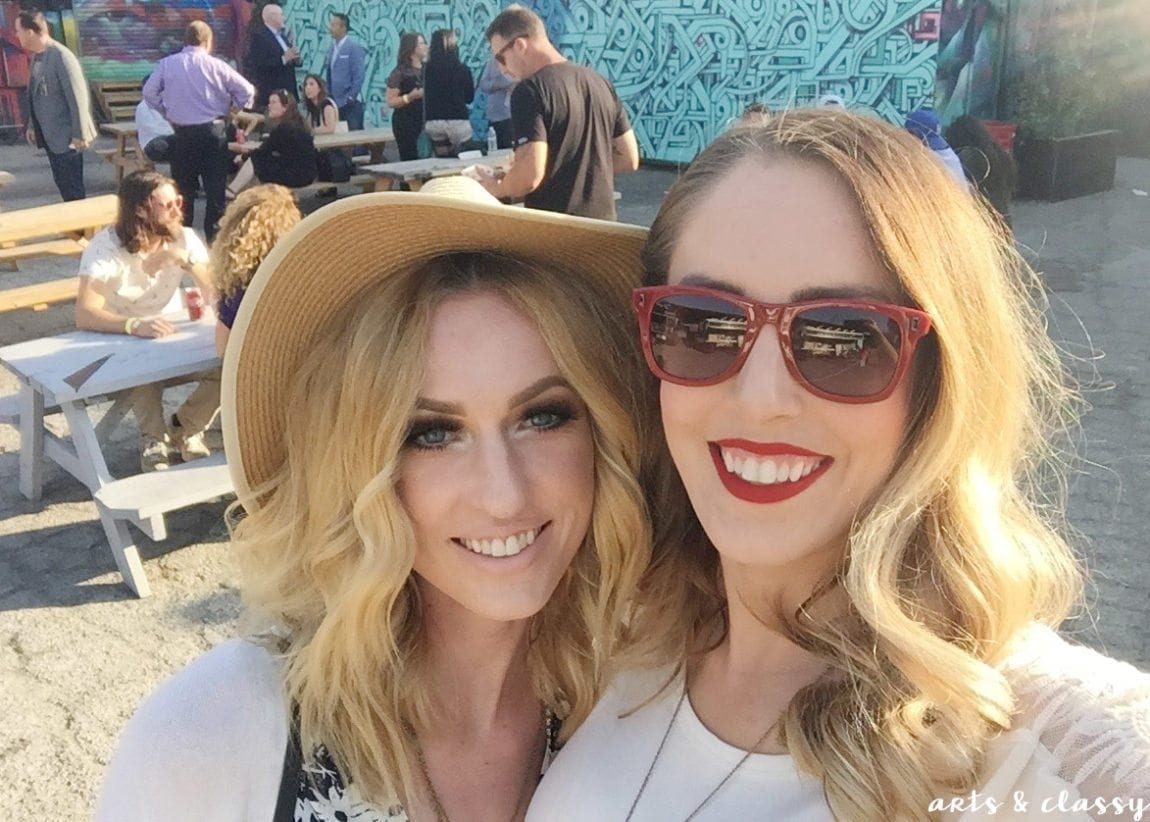 We were able to check out their pre-event cocktail party on a beautiful breezy southern California summer evening.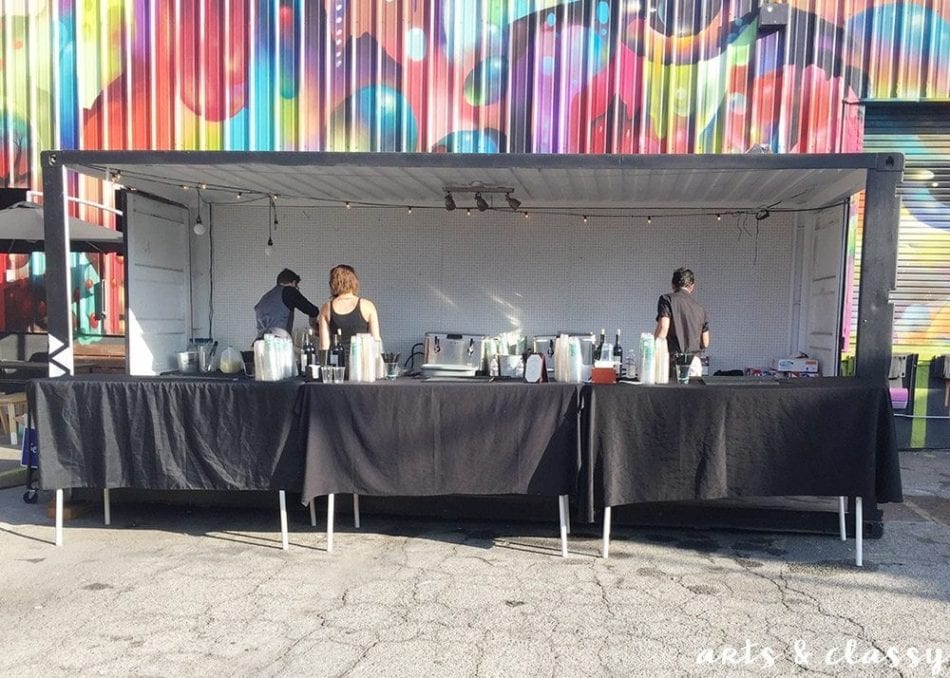 They even had a themed signature cocktail The Smokey Mule at the cocktail party as well as 2 food trucks serving up delicious meals.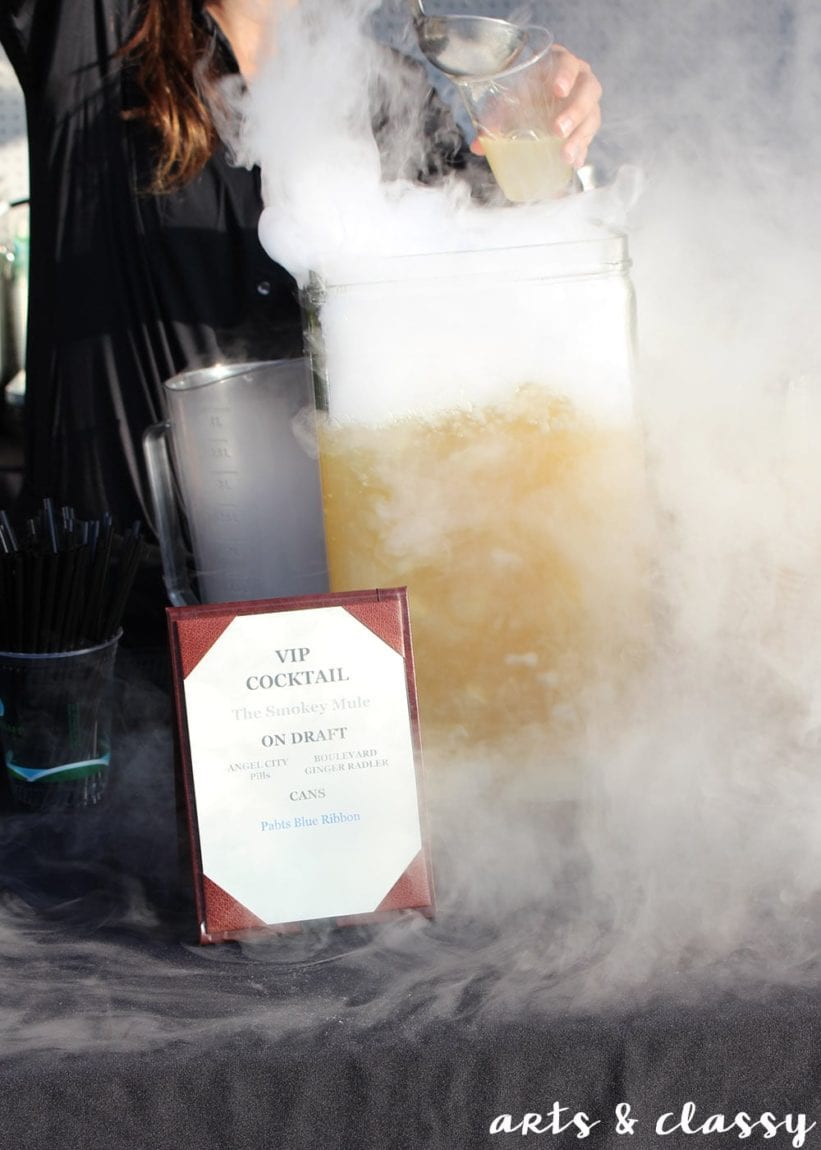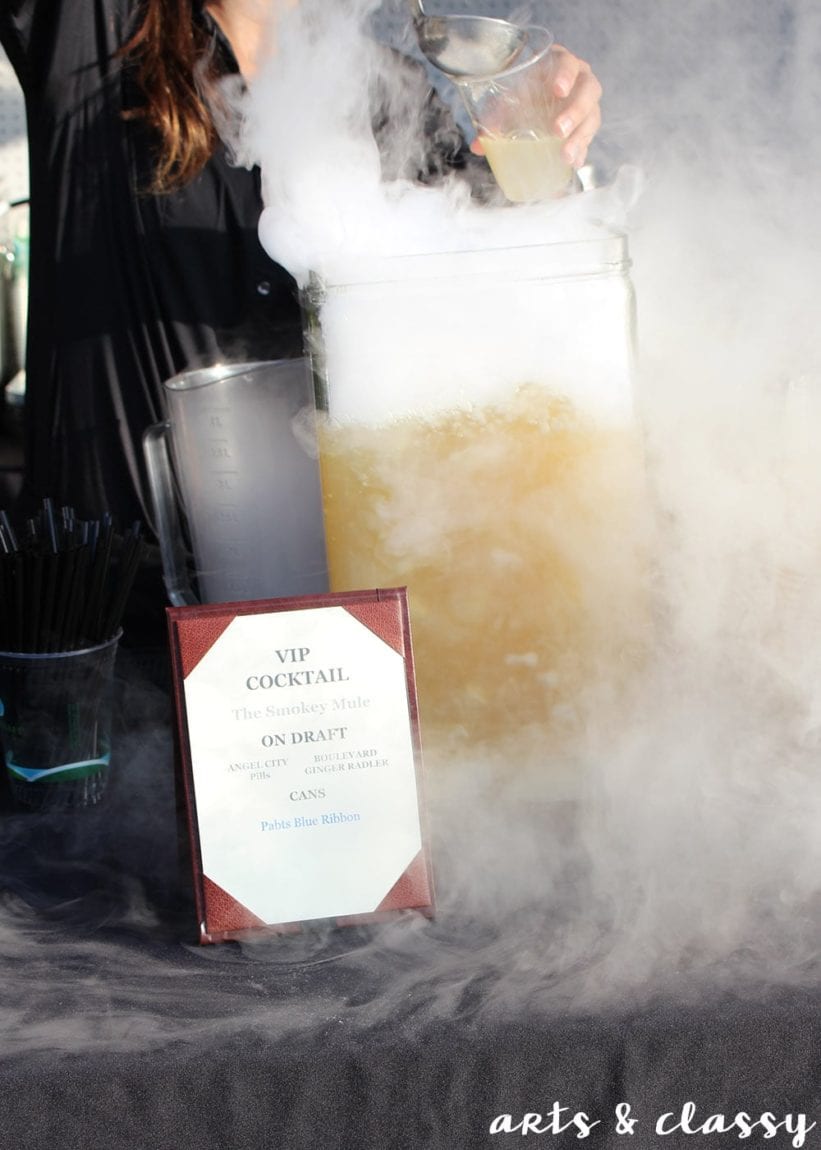 Plus it was fun using their event-specific SnapChat Filter for my photos and video.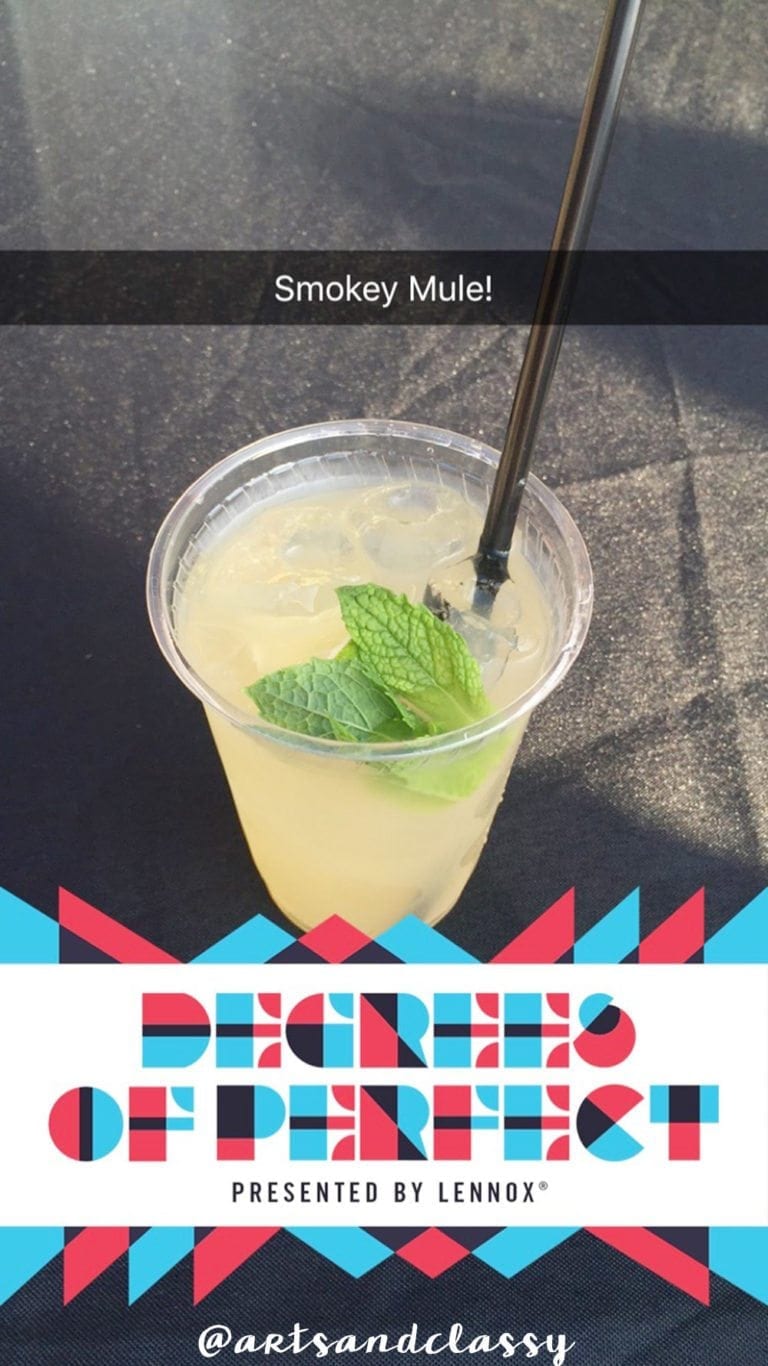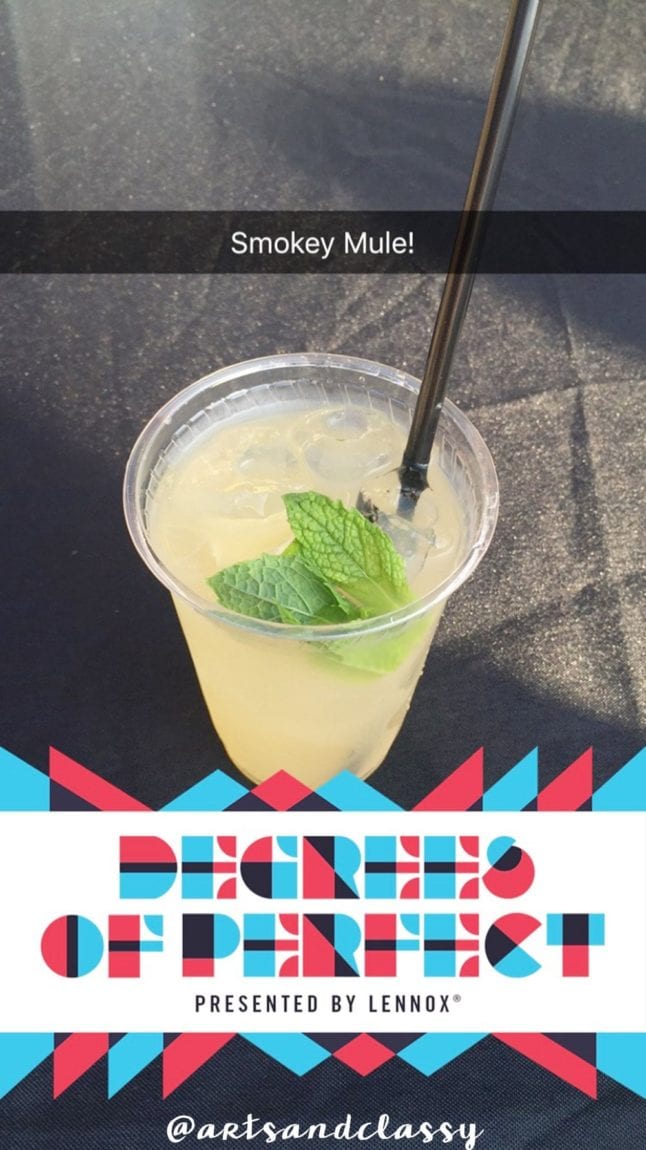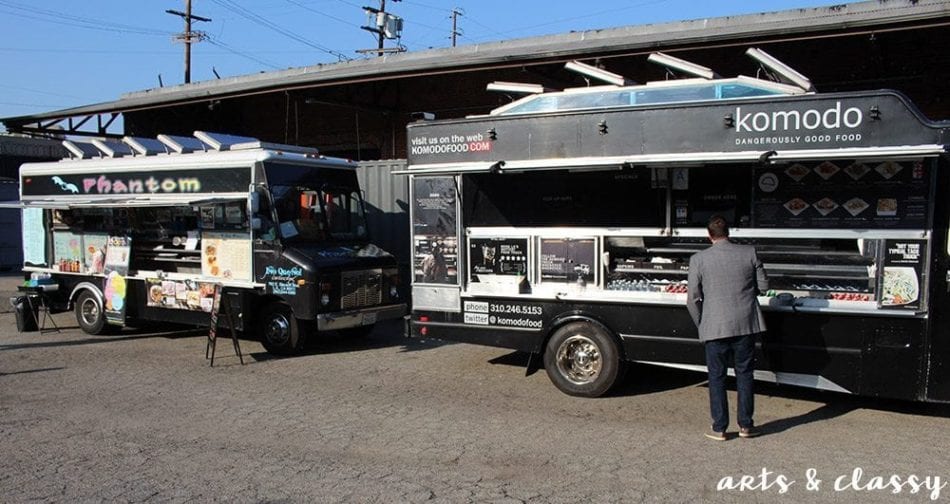 My sister and I ended up dining on delicious tacos and truffle fries prior to viewing the artwork. It was delicious and perfect before viewing some inspirational art!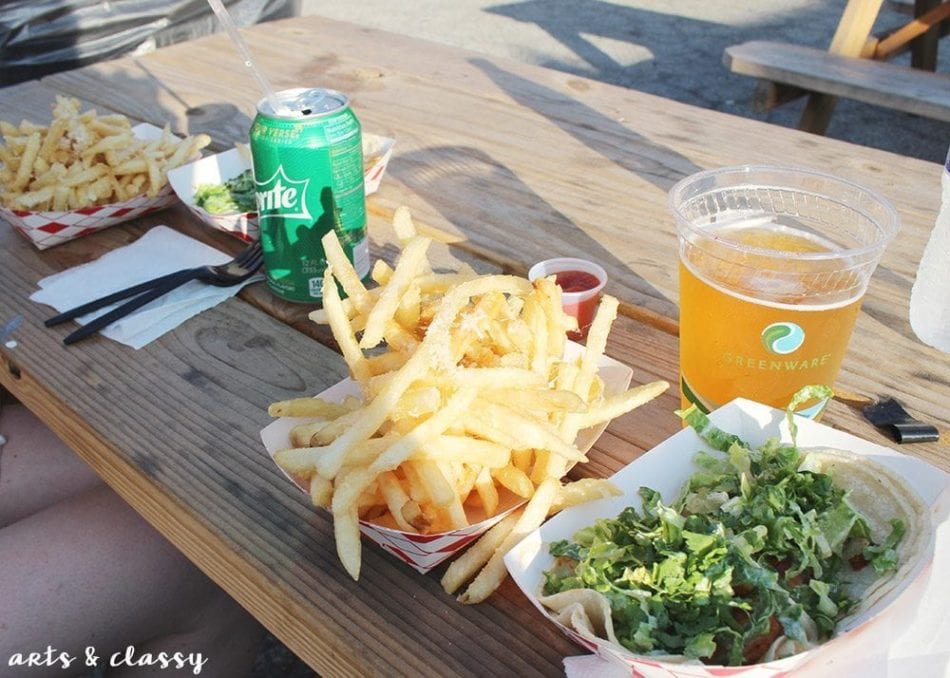 Here is a fun clip from the footage at the Lennox® Degrees of Perfect Art Exhibition for my SnapChat audience to share our experience! Btw..you should totally follow me on SnapChat. My username is @artsandclassy.
 These walls though…so vivid!
We had fun creating some memorable sister moments. Even though we live less than 2 miles away from each other, we both are busy gals. Carving out time is key.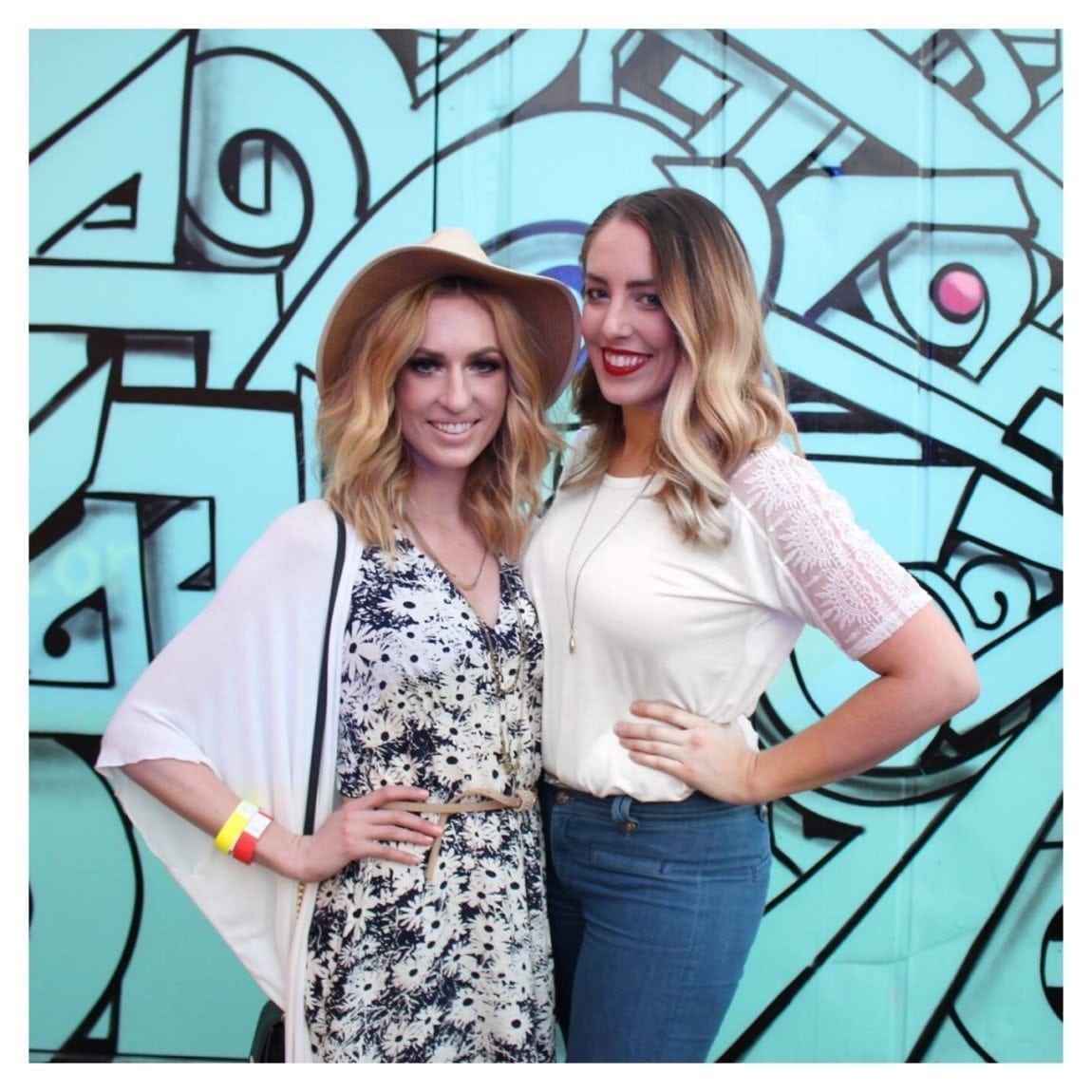 As we entered the closed and temperature controlled space we were greeted with these amazing projections!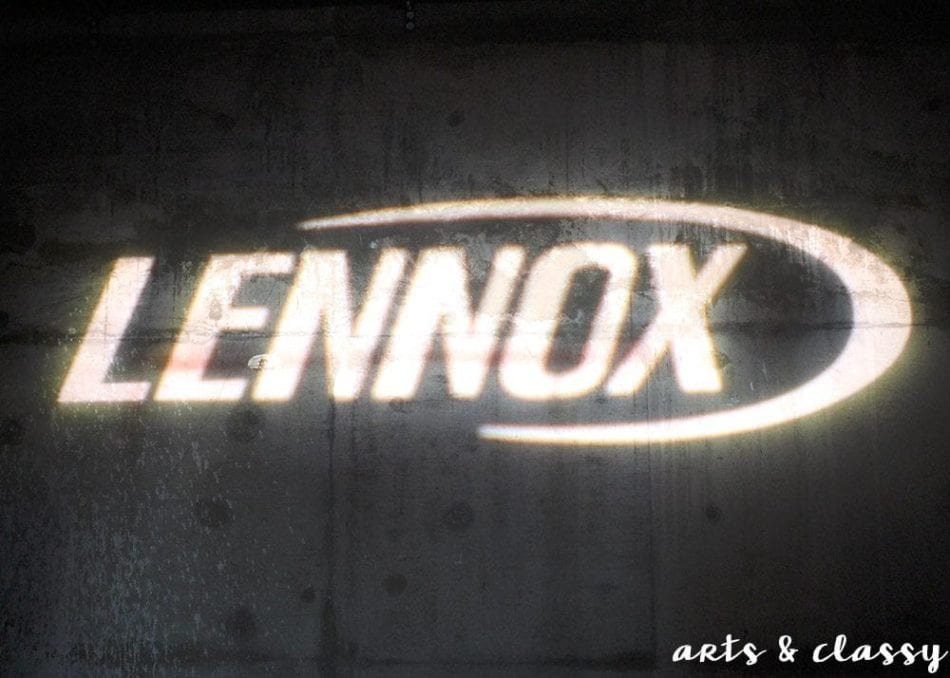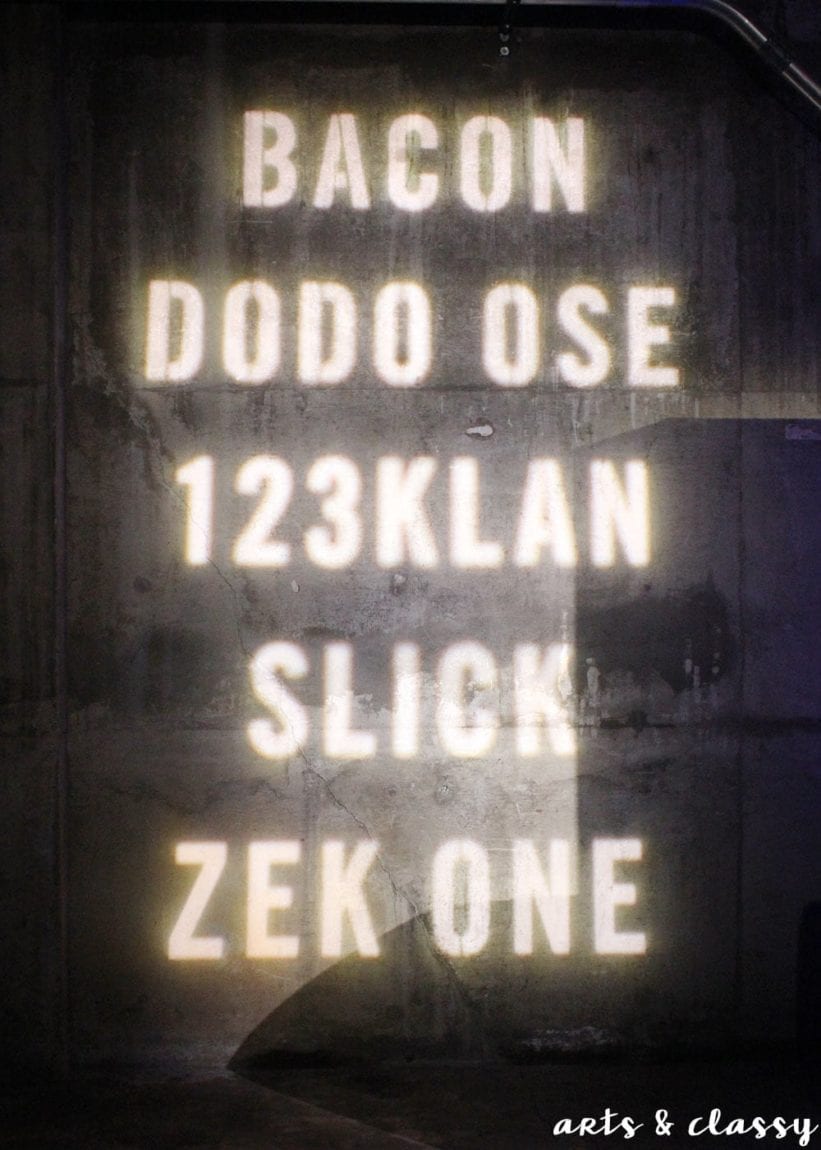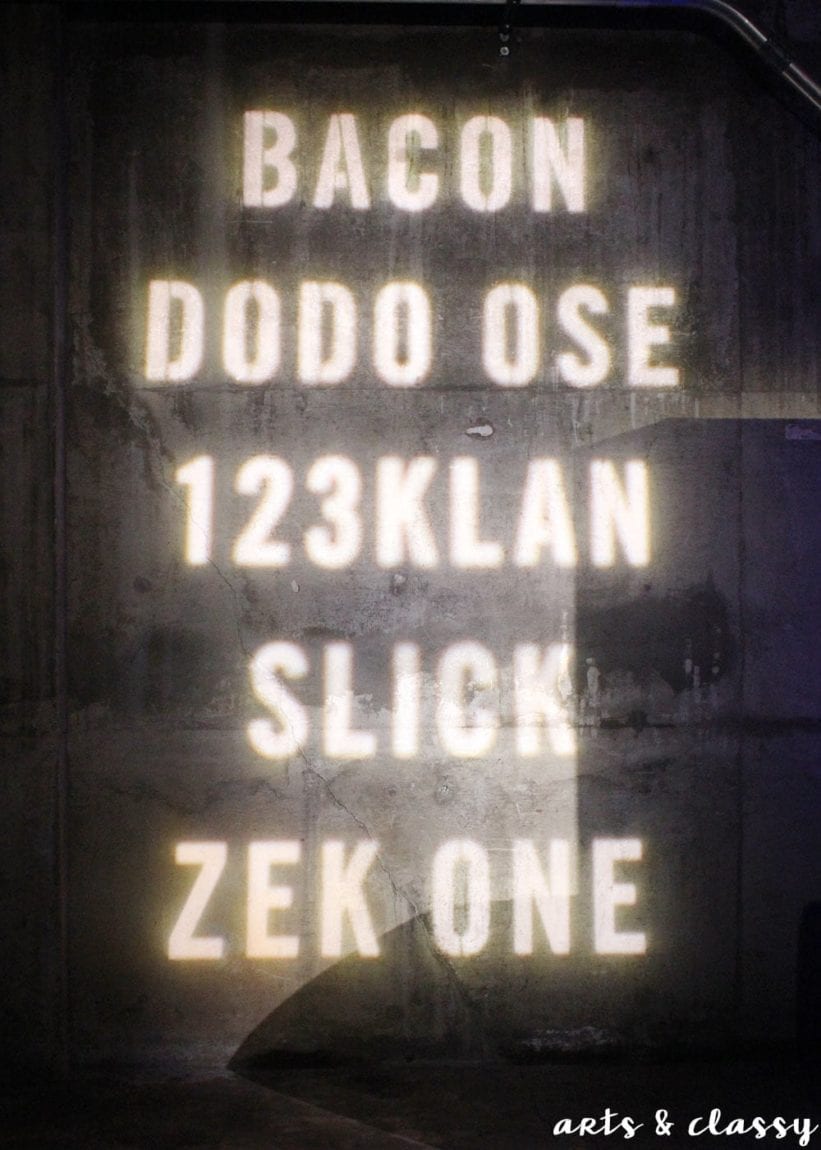 All of the artists were there that night! I had the pleasure of speaking with 2 of them. The street artists that collaborated with Lennox® are: @zek156 @og_slick @123klan @dodo_ose @vizsla_bacon ASHOP CREW
Part of what makes this exhibition so amazing is that all the artwork is temperature controlled. This one of kind rig was created to a normal home HVAC air conditioning and heating system.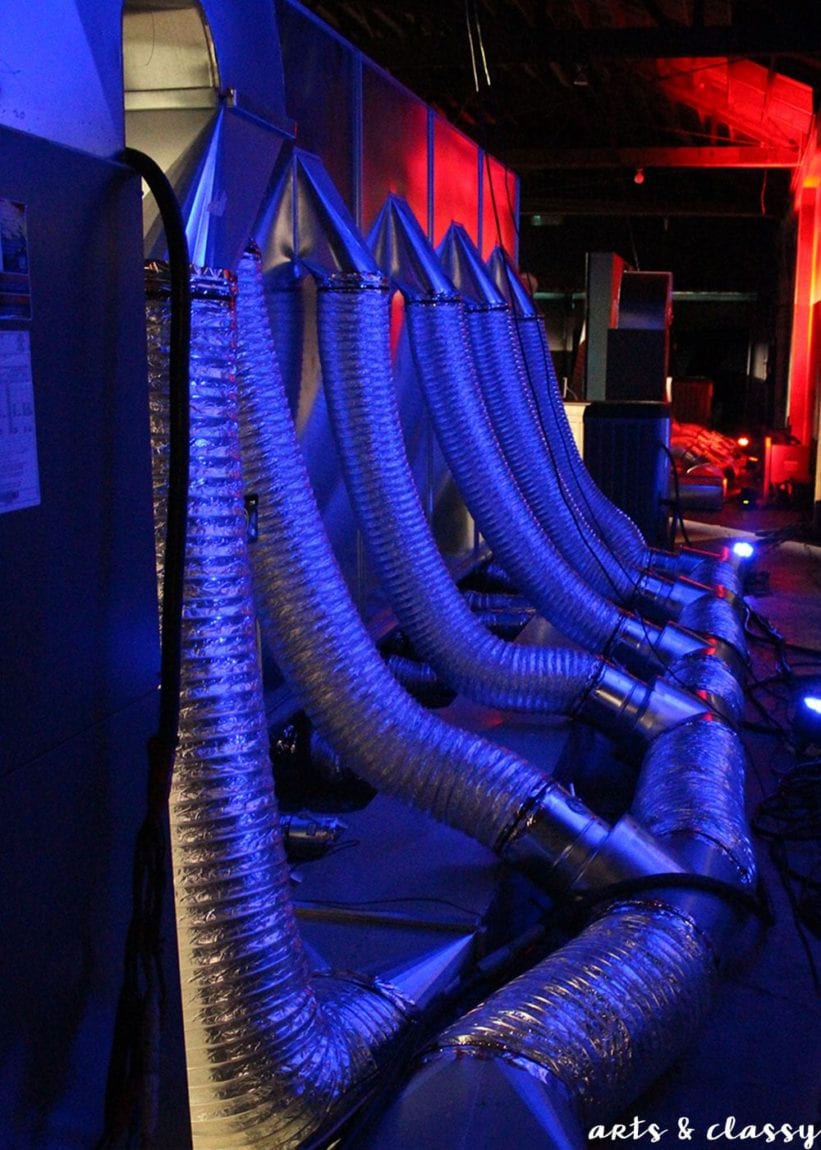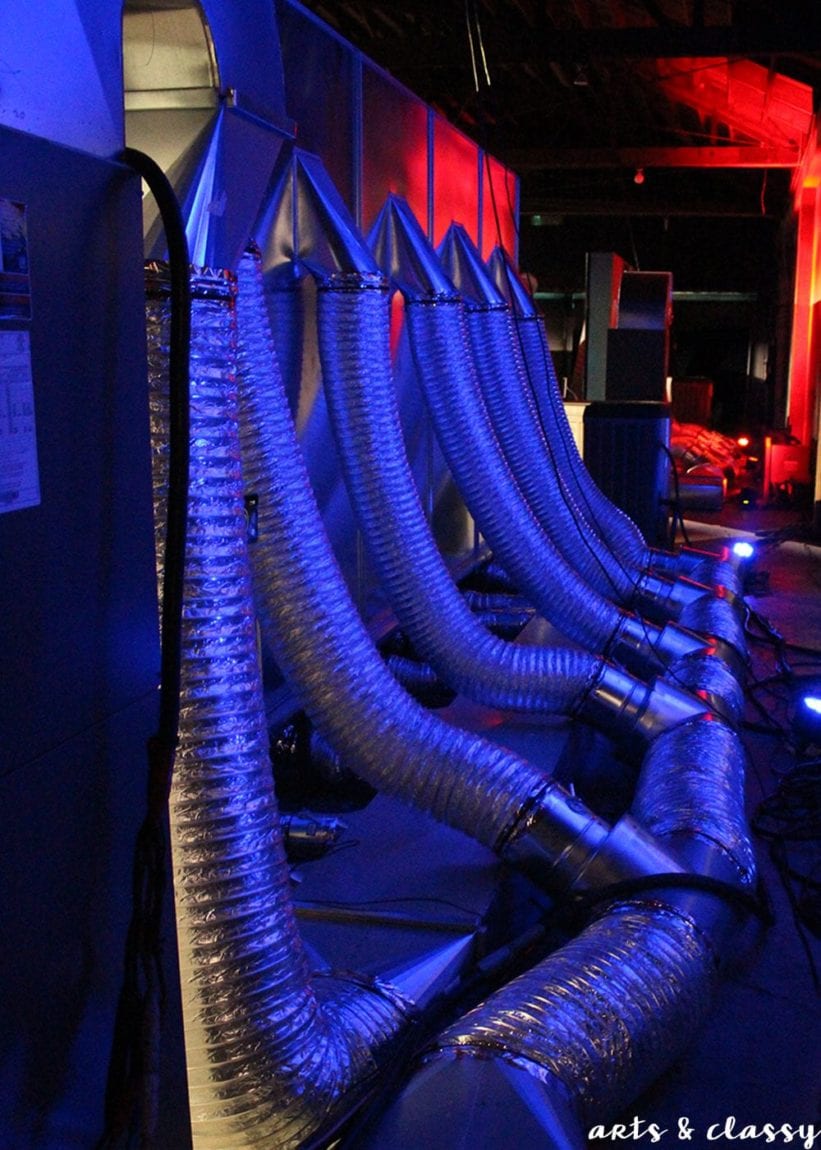 In 5 minute intervals, the air conditioning and heating would take turns kicking on. During these transitions, the images would change. Each artist was briefed on their respective theme and Lennox® pillar: Purity, Solar, Adaptive, Quiet, and Balance. From there, the artists set out on their own to interpret the theme, create an idea and design a two-part visual story using their individual style and inspiration.  
This piece was called Solar.
This is a representation of our most efficient source of power. By harnessing the natural heat and light from the sun, we can use the energy to fuel our own comfort. This allocates any excess to other needs!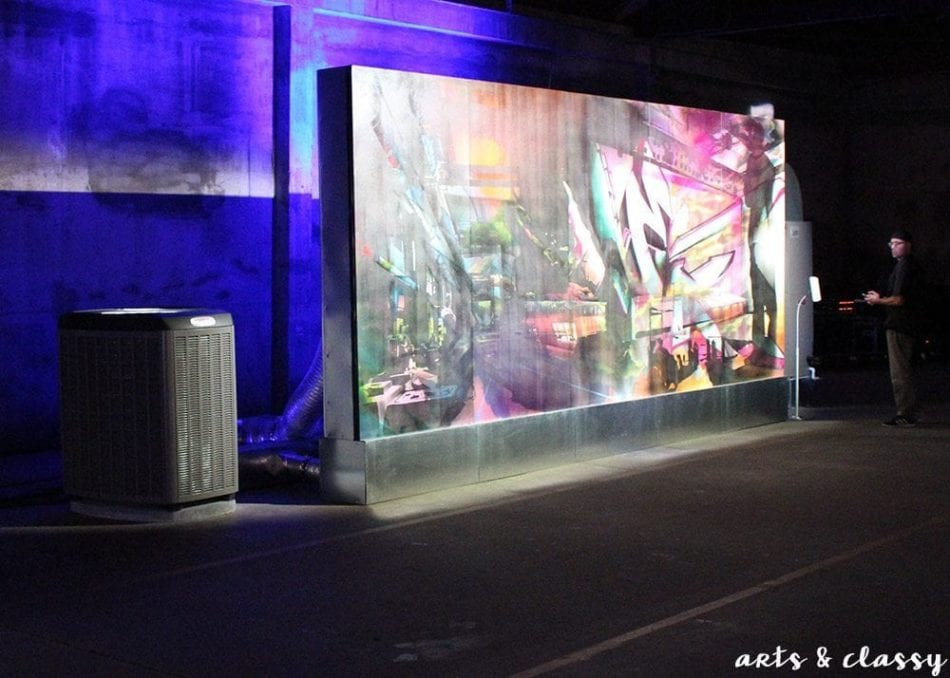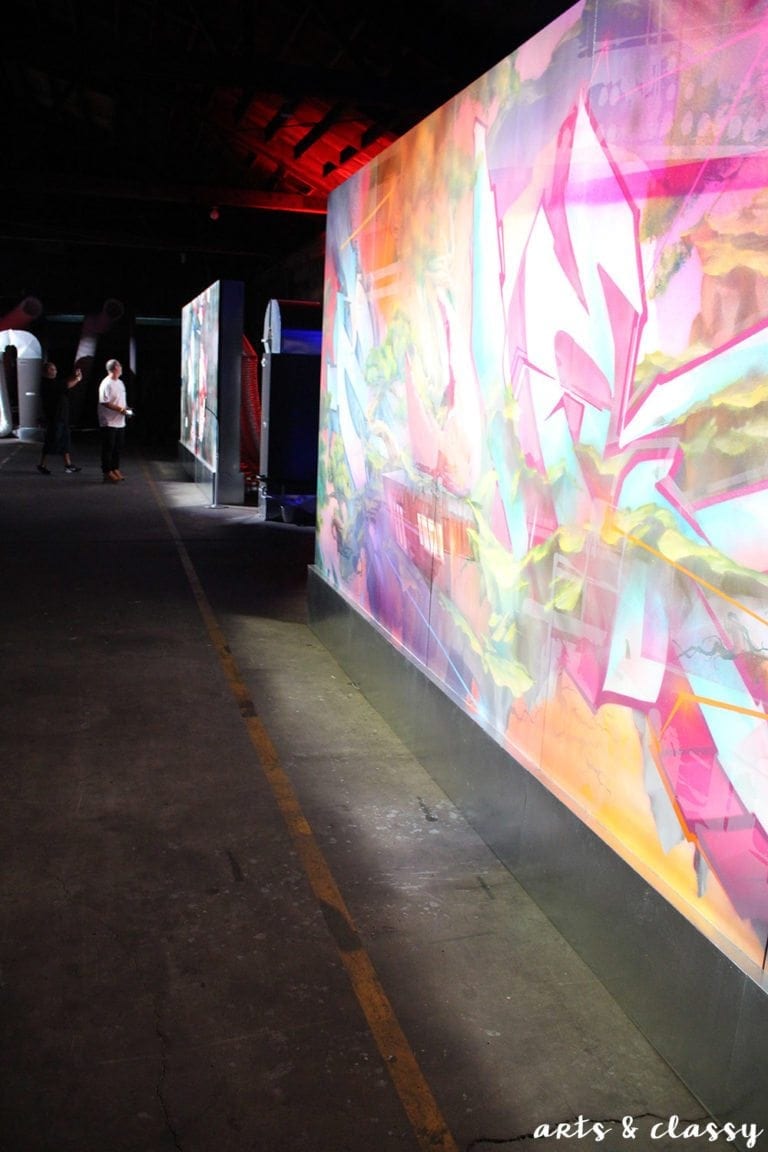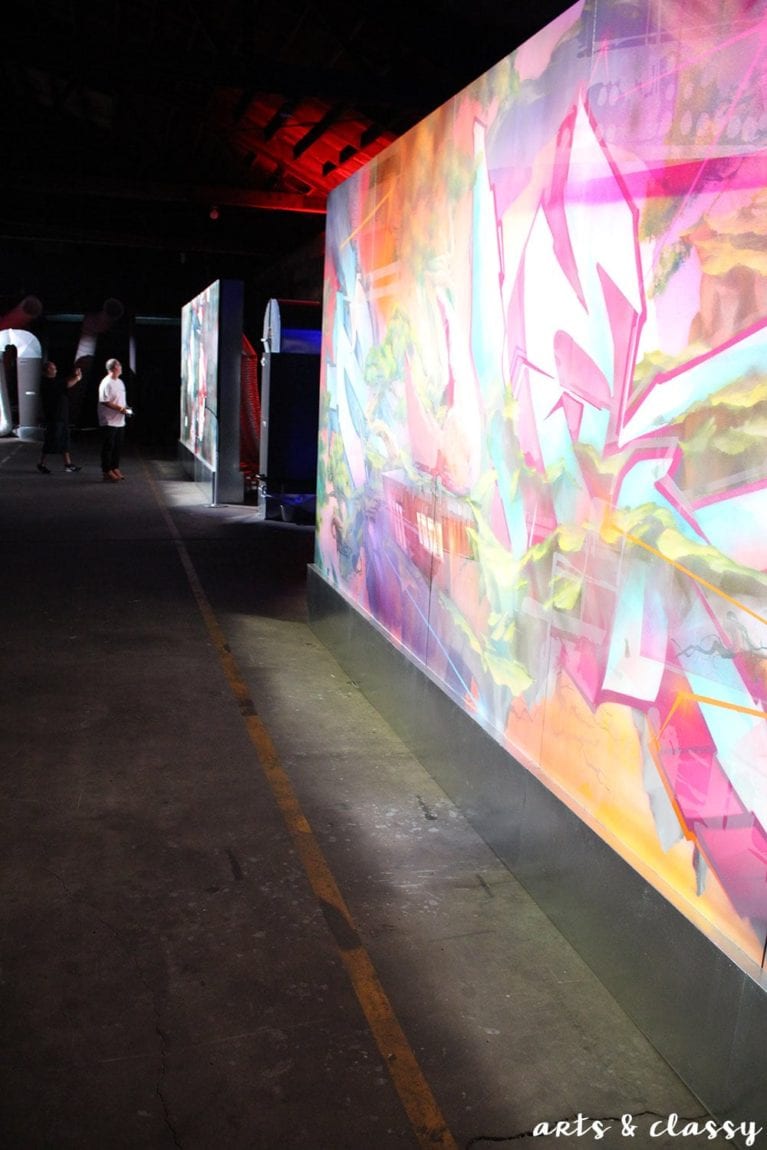 The piece below was called Purity.
The artist's name is @dodo_ose and I had the pleasure of speaking with him! He was so nice and answered all my nerdy artist questions. I got the behind-the-scenes inside scoop of his process with creating this art piece! Doryan told me that there was an issue along the way with the paint and he ended up having to repaint a majority of the piece towards the end of his deadline. I am impressed at his talent even under pressure.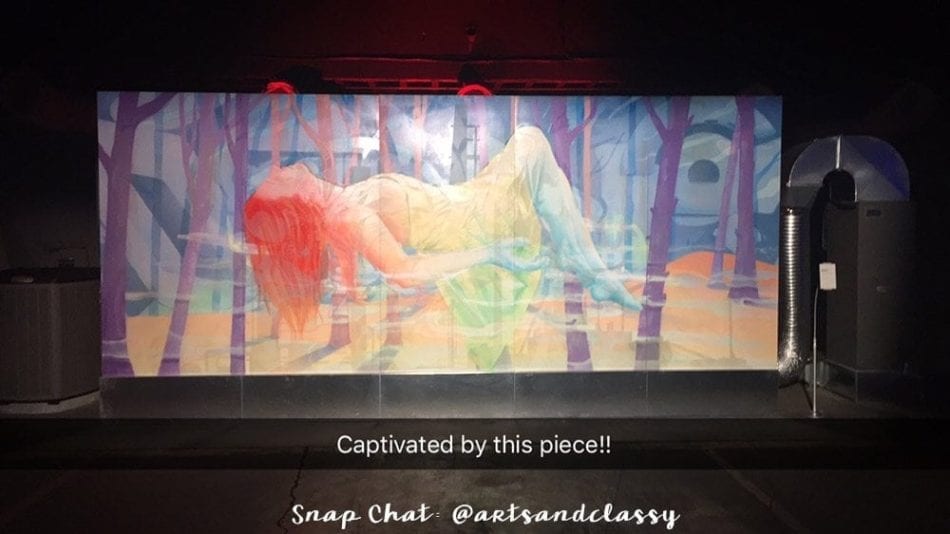 All in all these pieces were stunning and I loved the concept!  Check out how the piece below changes…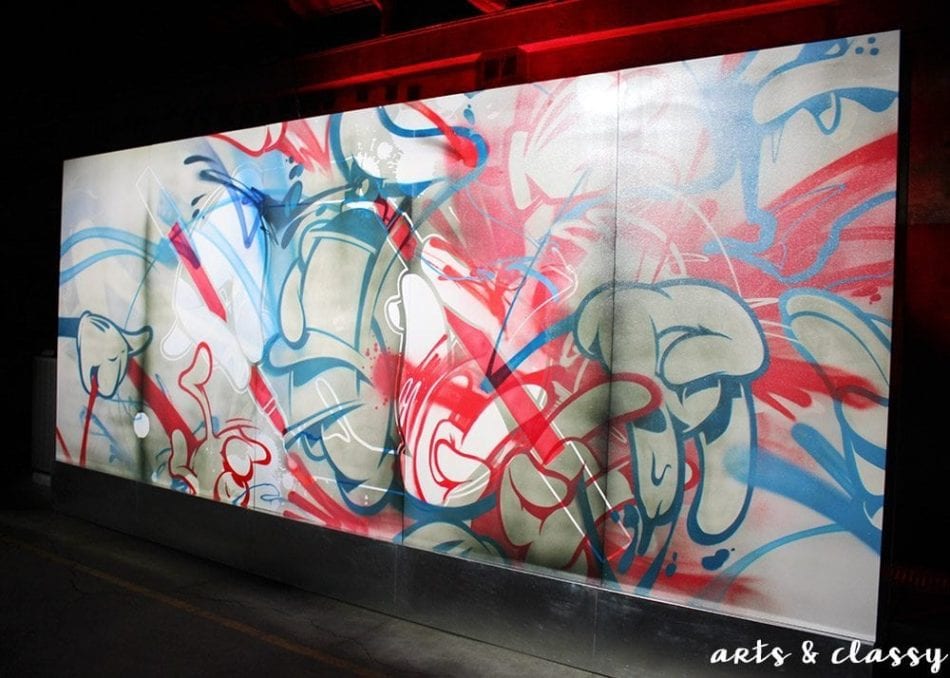 This piece was called Balance.
Since the elements are in a constant battle. When one gains an advantage, the disparity leads to discomfort. Opposing forces must work together in harmony to maintain a perfect balance.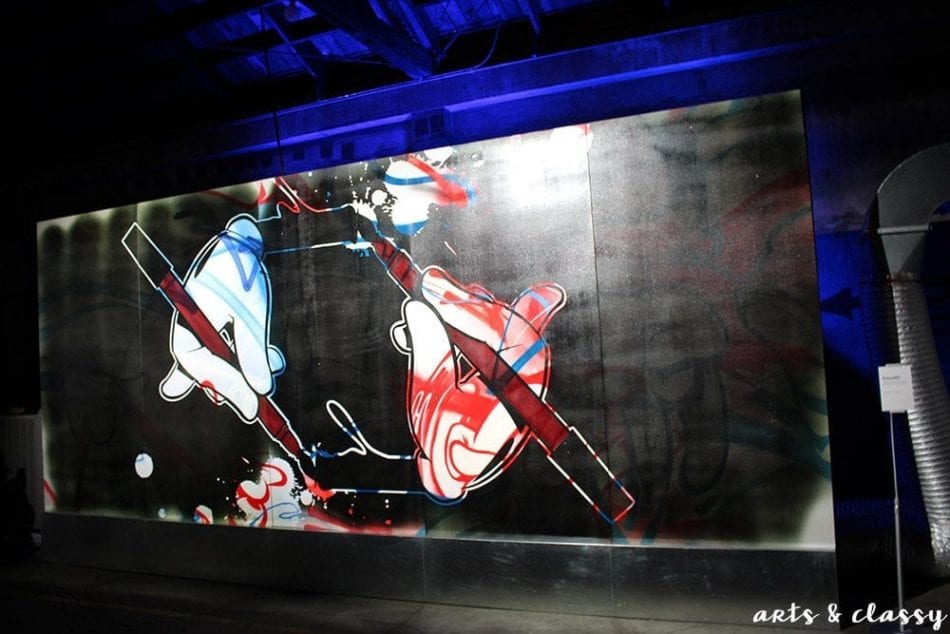 The mural below was called Adaptive.
Since we all know Octopi are extremely intelligent animals, I find this representation of adaptive to be perfect. True intelligence means something can learn, beyond simply accumulating information. It means it can feel and has a sense of its environment, so when external factors change, it can react, adapt and continue its job without interruption.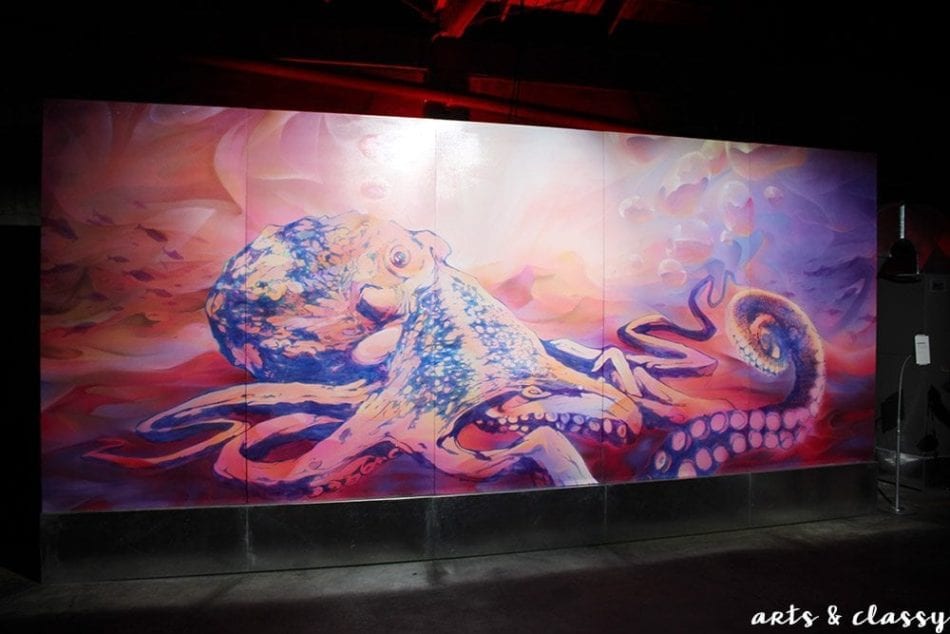 At one point, we exited the art space so that the temperature could be regulated. Many more people had arrived when we came out of the art space for a break. I was really digging the additional lighting against the mural art on the sides of the building!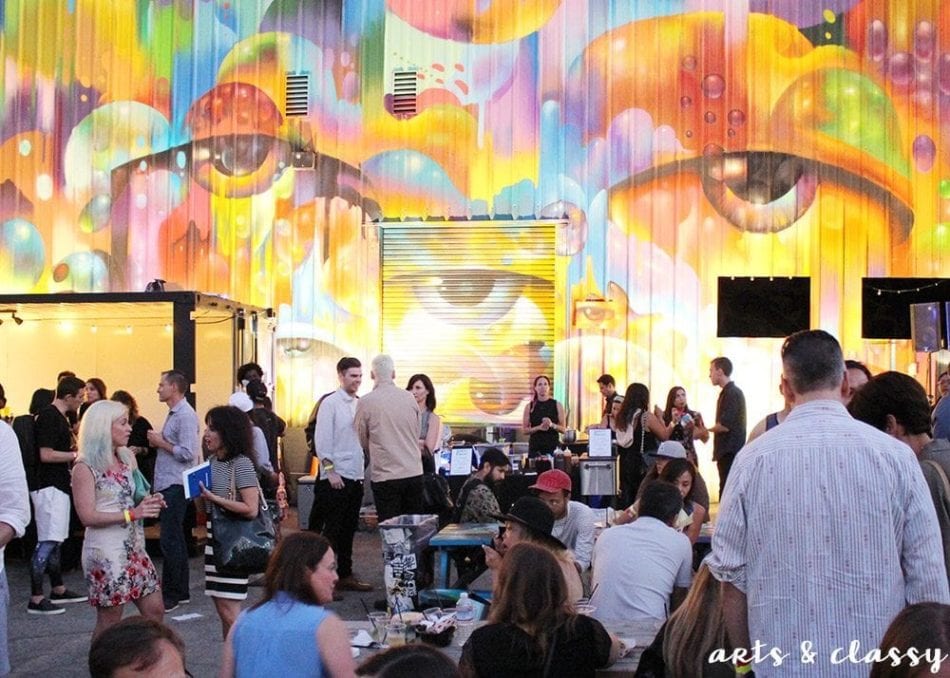 I can not express how much I loved the decor in this communal outdoor space. As a home decor blogger, I had a great appreciate for what they did to this venue.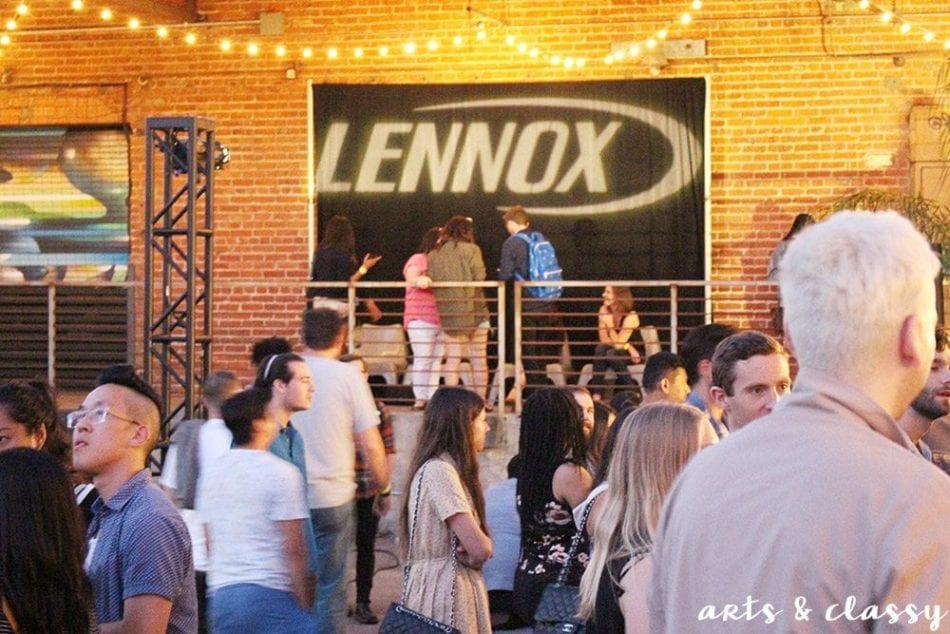 All in all, I would say this was the perfect way to spend my Friday night! Thank you for having me! I hope to do more fun events like this one in the future.
<iframe width="560″ height="315″ src="https://www.youtube.com/embed/EZUdIiUaiyE" frameborder="0″ allowfullscreen></iframe>